"Donald Trump explores executive action on guns" via Gabby Orr of POLITICO — Trump is exploring ways to use regulatory power and executive action to curb gun violence after a pair of deadly shootings over the weekend — a move driven by his aides' belief that Congress is incapable of coalescing around consensus legislation in a heated 2020 election cycle. White House officials said Trump and U.S. Attorney General Bill Barr are 'resolved' to take action after the shootings in El Paso, Texas, and Dayton, Ohio. The administration is exploring solutions "that actually make an impact," as opposed to "things that feel good," said one Trump aide.
"Beto O'Rourke: Media cannot let Trump 'get off scot-free' for racist actions" via Eric Bradner of CNN — "This is the most racist President we've had since perhaps Andrew Johnson, in another age and another century, and he is responsible for the hatred and the violence that we're seeing right now," O'Rourke told CNN's Chris Cuomo. O'Rourke told Cuomo that he "cannot leave that just to me to say that. It's got to be you, and those who are helping this country understand what is happening in our name, to connect those dots of these actions that can seem unconnected or disparate or random or just strange." He continued: "They're all of a pattern, and they all follow what this President has said from that maiden speech when he ran for the highest office of the land."
"Pete Buttigieg outlines proposals for gun control, says Trump bears 'some responsibility' for shootings" via Veronica Stracqualursi and Vanessa Yurkevich of CNN — Buttigieg believes Trump bears "some responsibility" for the rampages. Buttigieg's plan would dedicate $1 billion to law enforcement, including increasing the FBI's field staff, for "sufficient resources to counter the growing tide of white nationalist violence." Those funds would also be reinvested in the Department of Homeland Security efforts to fight extremism, violence and hate. His proposal would work with social media platforms to try and combat violent extremism online. He wants to call out online platforms that are used by hate groups and accused of not taking sufficient action to self-regulate themselves — like the online message board 8chan — and for law enforcement to regularly monitor these sites.
"Responding to mass shootings, Marco Rubio wants to 'crush' white nationalism" via Janelle Irwin Taylor of Florida Politics — "White nationalism is an old, dangerous, un-American idea that has plagued this country. It's un-American. It runs counter to who we are as a people. I'm not saying the President; I'm saying anybody. We should never do anything to try to even remotely legitimize anything they stand for," Rubio said after an unrelated event at the University of South Florida St. Petersburg. Rubio said such sentiments need to be "crushed."
"Vern Buchanan says Trump's rhetoric not to blame for El Paso shooting" via Zac Anderson of the Herald-Tribune — Buchanan said Tuesday that he is "confident" Congress will act to try to curb gun violence after a pair of mass shootings over the weekend, and dismissed the idea that President Donald Trump's immigration rhetoric played a role in the shooting.
"Among Trump's retiree supporters in The Villages, everyone is to blame — except Trump" via Steve Contorno of the Tampa Bay Times — Elsewhere in Florida and the nation, the weekend's mass shootings have provoked some of the most hostile criticism of Trump's presidency to date. Yet inside The Villages, Trump's supporters easily tuned out the uproar. Life here comes with a steady stream of conservative news and tens of thousands of like-minded Republicans quick to back their president. "They want to put everything on him," said Jimmy Clements, who in June moved here from Virginia with his wife Sarah. "'It's all his fault. He pulled the trigger,' according to the news." Trump's faithful here are acutely aware of these broadsides. Yet over two days of interviews with his supporters here, none conceded that Trump had erred in anyway or needed to change.
"'Nothing's off the table,' Tom Lee says on potential gun reforms" via Lawrence Mower of the Tampa Bay Times — That means mental health. White nationalism. And, yes, guns. "We don't have any preconceived ideas," said Sen. Lee. "Nothing's off the table, and nothing's on the table." On Monday, Senate President Bill Galvano asked Lee to come up with potential responses to the shootings in El Paso, Texas and Dayton, Ohio. On Tuesday, Lee said he was still trying to wrap his head around the task. "How we come up with policies to fix the problems in the American psyche I don't know, but we'll make a run at it," Lee said.
"After weekend shootings, Democratic lawmakers renew push to expand Florida's 'red flag' law" via Ryan Nicol of Florida Politics — Sen. Lori Berman and Rep. Richard Stark are again backing legislation that would allow family members of potentially dangerous individuals to petition a court to restrict that person's access to weapons. Following a pair of mass shootings over the weekend, Berman refiled the bill (SB 114) in the Senate for the 2020 Legislative Session. "These senseless massacres could have an added piece of potential prevention if we simply allow those closest to those with mental illness an opportunity to come forward," Berman said. "We are taught, if we see something, say something, yet that very principle is meaningless if the information shared lacks the ability to be enforced."
— SITUATIONAL AWARENESS —
—@RealDonaldTrump: Will be going to Dayton, Ohio and El Paso, Texas, tomorrow to meet with First Responders, Law Enforcement, and some of the victims of the terrible shootings
—@LtGovNunez: I applaud President @realDonaldTrump's swift and firm action to apply pressure to the oppressive [Nicolás] Maduro regime — a dictatorship that has continuously abused the human rights of its people and brought Venezuela into economic ruin.
—@JebBush: Apart from the two tragic mass murders, this weekend saw: China's devaluation of the yuan and suspension of US ag exports into the country; Japan and South Korea in a full-fledged diplomatic fight started over Japan's occupation of Korea 80 years ago; … the escalation of the crisis in Hong Kong; India scrapping the special autonomous status in parts of Kashmir; Turkey amassing tens of thousands of troops along the Syrian border to attack the Kurds; Moscow police arresting 600 people for participating in an "unsanctioned rally" … no progress on Brexit; and Iran interdicting an Iraqi fuel vessel.
—@RobSFriedlander: Grateful to team @KamalaHarris for sending lunch to our El Paso HQ — so much kindness and love pouring into this community from around the country. All in this together.
—@MattGaetz: .@cnn @CNNPR claimed they were having a hard time booking House Republicans on Monday. They implied we were scared to defend our views. Here is proof of my @AC360 booking for Monday before it was canceled by CNN. I was in NYC and willing. They weren't. #FactsMatter
Tweet, tweet:
Last week I was back to school shopping and found these.

Bullet-proof backpacks are NOT the answer. pic.twitter.com/3QCjFahiRc

— Brice Barnes [she/her] (@bricebarnes) August 6, 2019
—@WandaMooreWPTV: @Book4Senate is not mincing words when it comes to PBSO's handling of Jeff Epstein's work release: "I am disgusted by the flagrant corruption documented within the logs of deputies assigned to supervise Epstein while on work release."
—@Annette_Taddeo: Thank you @Book4Senate for your leadership and refusal to give up!
—@JKennedyReport: Getting tired of other newspapers using GateHouse buy of Gannett as sales pitch for own product. I've never gotten orders from "thousands of miles away" about how to cover Fla govt. and politics
— DAYS UNTIL —
Taylor Swift's new album, 'Lover,' released — 16; Florida Gators opens vs. Miami football — 17; St. Petersburg primary election — 20; UCF Knights football opens vs. Florida A&M — 22; USF Bulls football opens vs. Wisconsin Badgers — 23; FSU Seminoles football opens vs. Boise State — 24; Labor Day — 26; CNN hosts candidate forum on the climate crisis — 28; First Interim Committee Week for 2020 Session — 40; "Morning" Joe Scarborough releases "This Ends Badly: How Donald Trump Conned America" — 41; MSNBC hosts candidates event on climate in D.C. — 43; "Joker" opens — 58; Florida Chamber Future of Florida Forum begins — 82; 2019 General Election — 90; 3rd Annual Florida Internet and Television FITCon starts — 92; 2020 Session begins — 160; Iowa Caucuses — 180; New Hampshire Primaries — 188; Florida's presidential primary — 223; 2020 Summer Olympics in Tokyo begin — 352; 2020 General Election — 454.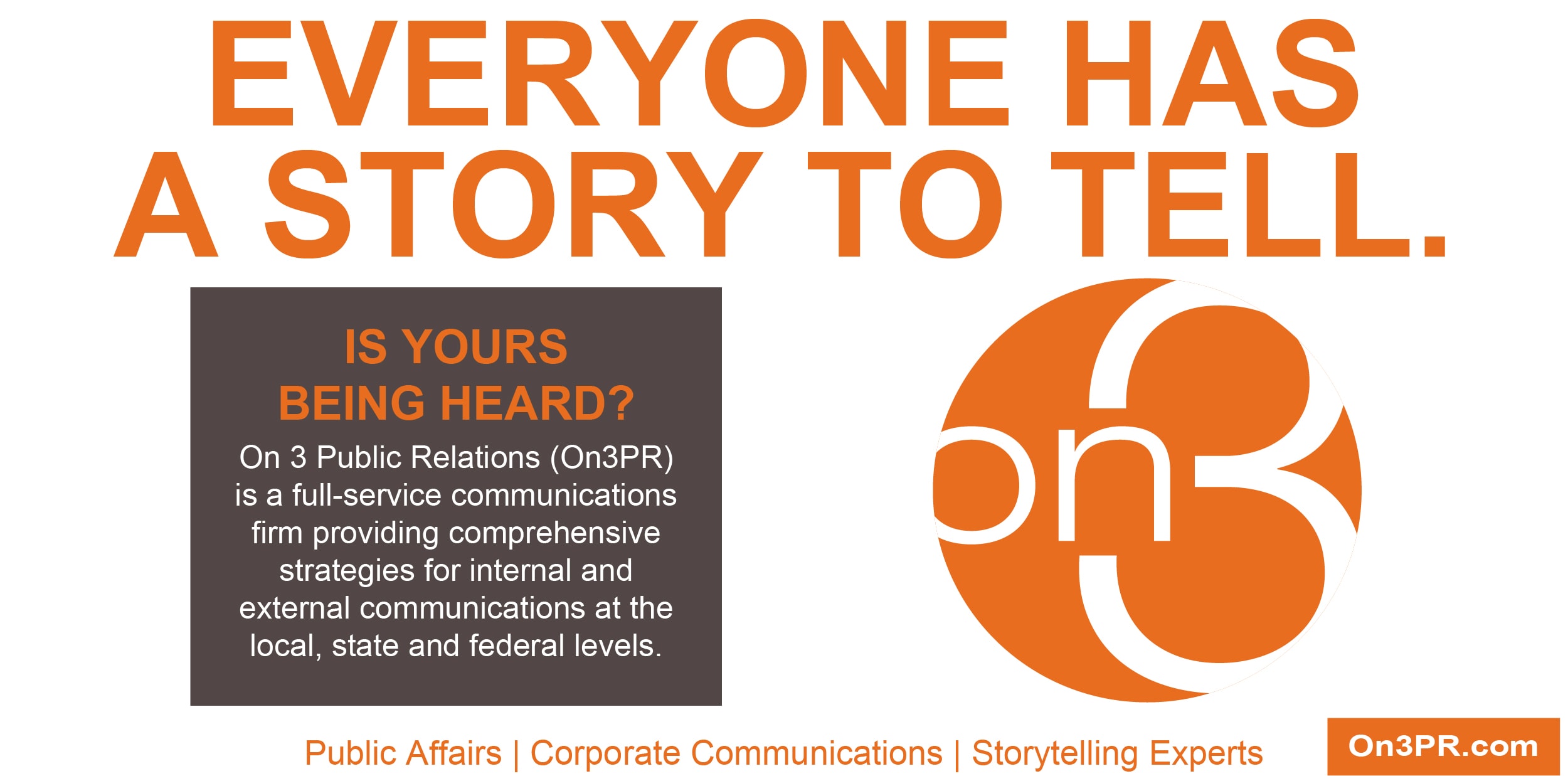 — TOP STORY —
"John Morgan expects legalized weed amendment drive, offers help" via Scott Powers of Florida Politics — Orlando lawyer and medical marijuana champion Morgan believes there is time to get a marijuana legalization amendment on the 2020 ballot and he's offering to help, though stopping short of leading the effort. Morgan, who is convinced legalized recreational marijuana is inevitable, said he is not ready to lead the fight, saying he wants to remain focused on his own latest ballot initiative, to put a $15 an hour minimum wage before voters on the 2020 ballot. "I believe, like I've said all along, that if the industry comes behind something like this with the resources, which they want to do, then I'm all in," Morgan said Tuesday.
— DATELINE: TALLY —
Ron DeSantis will step back from RPOF fundraising efforts — Gov. DeSantis will help raise $5 million for the Republican Party of Florida — $2 million for the annual statesman's dinner and $3 million for a voter registration effort. After that, he's done pitching in, Matt Dixon of POLITICO Florida reports. RPOF Chair and state Sen. Joe Gruters said the scaled-back effort shouldn't be viewed as a rift between party higher-ups. "Our ask was for those two items, so we are good to go," Gruters said. He did not disclose the reasoning behind DeSantis' decision. "I am the chairman, but the governor is the leader of the party," Gruters said. DeSantis' decision isn't out of the ordinary. His predecessor, Rick Scott, did the same.
Assignment editors — DeSantis will make a major announcement, 2 p.m., Everglades Holiday Park, 21940 Griffin Road, Fort Lauderdale.
"After push by Lauren Book, DeSantis approves FDLE takeover of Jeffrey Epstein probe" via Ryan Nicol of Florida Politics — Gov. DeSantis announced Tuesday that the Florida Department of Law Enforcement (FDLE) would take over an investigation into the Palm Beach Sheriff's Office's handling of a controversial work release program back in 2008. Accused child trafficker Epstein was granted work release after facing state charges over allegedly molesting several underage girls. The program, operated under Palm Beach County Sheriff Ric Bradshaw, saw Epstein unsupervised for hours at a time, according to deputy logs. Questions have been raised as to whether Epstein used that time to further abuse young girls. The news from Gov. DeSantis comes after Sen. Book called for the investigation to be turned over to the FDLE. Previously, Sheriff Bradshaw and his office had announced they would launch an investigation into the program.
"Scott Maddox pleads guilty in Tallahassee public corruption case" via Jim Rosica of Florida Politics — The suspended Tallahassee City Commissioner pleaded guilty as part of a 4-year-old FBI investigation into public corruption in the capital city. The 51-year-old, the city's first directly-elected "leadership" mayor in the late 1990s, pleaded guilty to two substantive 'theft of honest services' charges of wire fraud and mail fraud, and one count of conspiracy to commit tax fraud. Also pleading guilty to the same counts was Maddox's longtime friend, former aide and business partner Paige Carter-Smith. The investigation became a significant part of the 2018 gubernatorial election, where then-Tallahassee Mayor Andrew Gillum, the Democratic nominee for Governor, faced numerous questions about his interactions with undercover FBI agents. Gillum has not been charged.
Tweet, tweet:
Helen Ferre, spokeswoman for @GovRonDeSantis, on Scott Maddox guilty plea: "Our office is reviewing the plea and will take the appropriate course of action once that review is complete." Under Florida law, the governor must remove officials convicted of offenses in indictment.

— Jeffrey Burlew (@JeffBurlew) August 7, 2019
"Prosecutor vows to go after corruption in Tallahassee and North Florida" via Gary Fineout of POLITICO — U.S. Attorney Larry Keefe, the lead prosecutor for a 23-county region across the northern part of the state, made the announcement shortly after suspended Tallahassee City Commissioner Maddox and his longtime associate, Carter-Smith, pleaded guilty to three counts of fraud in federal court. Keefe, who was appointed by Trump earlier this year, said he had created a public trust unit in his office that will work with the FBI and Internal Revenue Service to root out government corruption and go after election security threats.
"John 'J.T.' Burnette will stand trial Nov. 4 as scheduled in public corruption case" via Jeff Schweers of the Tallahassee Democrat — The corruption trial of Burnette will be as originally scheduled, U.S. District Judge Robert Hinkle ruled in federal court in Tallahassee. "I'm going to leave the trial where it is," Hinkle said, rejecting Burnette's motion to push the hearing back four months from its original Nov. 4 date. "I don't think this case will be tried any better by delaying it." Hinkle also denied a motion to dismiss, noting it repeatedly said the government "has not shown X, Y and Z." "That, of course, is accurate," Hinkle said, "the government hasn't shown anything yet. You will have that opportunity to address that at trial."
— STATEWIDE —
Whoa — "Memo raises possibility of Medicaid exit" via News Service of Florida — A high-ranking legislative staff member has warned that a proposed constitutional amendment to expand Medicaid could forever lock Florida into the safety-net health care program, taking away the Legislature's option to walk away from it. The warning was circulated internally among the top staff of House Speaker José Oliva and turned over to state economists weighing the costs of the proposed amendment, which would expand Medicaid eligibility to uninsured childless adults. Christa Calamas, staff director of the House Health and Human Services Committee, described the memorandum as some "preliminary thoughts" and noted that they were requested by Oliva's chief of staff, Carol Gormley.
"Impact of Medicaid expansion remains elusive" via Christine Sexton of the News Service of Florida — Economists meeting as the Financial Impact Estimating Conference could not reach consensus on the impact of the proposed amendment on the state budget and overall economy. The decision means that if the amendment appears on the November 2020 ballot, voters won't see a 150-word summary explaining the impact. Instead, they would see a statement that says, "The financial impact of this measure, if any, cannot be reasonably determined at this time." It is the first time members of the Financial Impact Estimating Conference have been unable to reach an accord, according to Amy Baker, coordinator of the Legislature's Office of Economic and Demographic Research.
"Florida schools began with a bumper crop of new rules" via Jeffrey Solochek of the Tampa Bay Times — Aiming to help get districts up to speed, the Florida Department of Education has released a 31-page manual filled with the latest information on everything from revamped graduation requirements to the ongoing academic standards review requested by DeSantis. The document goes through all the major issues, providing basic information, added links and contacts within the department to answer questions. When the most current details are not yet complete, as in the case of the new career and technical education graduation pathway, the department offers what it has and makes clear an update is in the works.
"Students can expect more active shooter drills" via John Rogers of News Channel 8 — Millions of dollars have been spent on hardening all school campuses across Sarasota County, but even so, students need to be prepared. You never know when or where a shooter could strike. So students can expect to have regular active shooter drills every month. The Marjory Stoneman Douglas High School Public Safety Act requires Florida students to be well trained in case a horrific tragedy strikes at their school. "Times have changed, and it's really scary," said Sarasota County school board member Eric Robinson. Now, under Florida law, students must undergo just as many active shooter drills as they do fire drills.
"Judge to hear arguments in 'water war'" via Jim Saunders of the News Service of Florida — Going along with a request from Florida's attorneys, a federal judge will hear arguments in December in a long-running water war between Florida and Georgia. Senior U.S. Circuit Court of Appeals Judge Paul Kelly, who was appointed by the U.S. Supreme Court to serve as a special master in the case, has scheduled oral arguments Dec. 16. Kelly will hear arguments in an Albuquerque courtroom — nearly 1,500 miles from Northwest Florida's Apalachicola Bay, a key area in the case. The lawsuit is a battle about water in the Apalachicola-Chattahoochee-Flint river system, which starts in Georgia and flows south into the Florida Panhandle. Both sides filed briefs early this year, and Florida asked for oral arguments in March.
"Facing public pressure, Joe Gruters adds immigration 'listening tour' stop in Miami" via Samantha Gross of the Miami Herald — The initial six-city tour announcement Aug. 1 faced criticism on Twitter for not including any stops in South Florida, a top-five region for undocumented immigrants in the United States. Gruters and Rep. Cord Byrd, a Neptune Beach Republican who carried the "sanctuary cities" bill in the House, will be stopping at the Renaissance Ballrooms (5910 SW 8th St., Miami) on Wednesday, Aug. 21 at 10 a.m. Gruters says he added the stop in response to feedback he received after his announcement. "There seemed to be a lot of interest in having one in the Miami area, and we are trying to go where people want us," Gruters wrote in a text message.
"The fight over shark fins in Florida" via Angie Lassman and Chris Clark of NBC 6 — With the new Legislative Session, conservation groups are pushing for measures at both the state and federal level to ban one of the most significant threats to the shark population — the fin trade. Between 100 million and 200 million sharks are killed every year. "The shark fin trade is a global market for shark fins," said Trish Albano, a shark researcher at the University of Miami. "The shark fin is being used to make shark fin soup." That process is illegal in the United States when it's at sea. However, it is legal to fin a shark on land in Florida and many other states, leading a call to action by groups trying to protect the ocean predators.
"Virgin Trains celebrates millionth rider milestone" via Miami's Community Newspapers — One million residents and visitors have turned to Virgin Trains over the past year to access the best of South Florida — with stops in Miami, Fort Lauderdale and West Palm Beach — with riders using the service for both business and leisure. Among corporate customers, the legal industry leads the charge in terms of total rides, followed by real estate, technology, hospitality and finance. "This milestone shows the demand for new ways to travel and the need for greater connectivity in South Florida and other areas of the country," said Patrick Goddard, Virgin Trains president. "While we're still in the adoption phase, our inaugural year showed great promise and tremendous opportunity to reinvent passenger rail in America."
"Florida gas drops to lowest summer prices in two years" via Malena Carollo of the Tampa Bay Times — State gas prices averaged $2.51 a gallon Monday, down 6 cents over the week. Tampa Bay gas prices were $2.43 Monday, down 7 cents from last week. "So far this summer, Florida drivers are paying nearly 20 cents per gallon less than last summer," said Mark Jenkins, AAA spokesman. "As we approach the end of summer driving season, gas price hikes should be few and far between." Nationally, gas averaged $2.71 a gallon.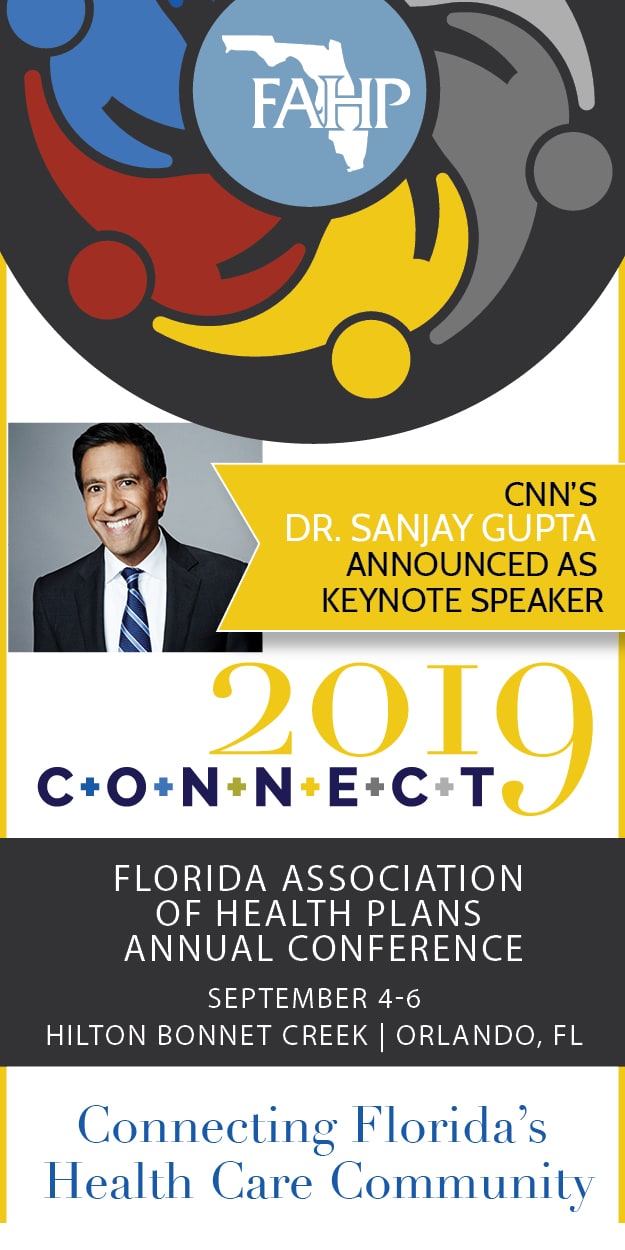 — D.C. MATTERS —
"CNN disputes Matt Gaetz's claim the network snubbed him on gun talks" via Maxwell Tani of the Daily Beast — Gaetz suggested this week that CNN deliberately tried to silence him in the wake of several mass shootings over the weekend. But the network says Gaetz is deliberately misrepresenting the facts. The Florida Republican made the suggestion Tuesday in response to CNN noting the number of Republicans who were unwilling to appear on the network to discuss gun laws following the shootings.
"Two new complaints filed against Ross Spano" via William March of the Tampa Bay Times — The complaints were filed by the same person who filed an earlier complaint to the Federal Elections Commission concerning the allegedly illegal contributions themselves, Jan Barrow, president of the Lakeland Democratic Women's Club. Her new complaints went to the FEC and the Office of Congressional Ethics. The complaints arose because, from June-October 2018, Spano borrowed $180,000 from two friends, Carey Carreno and Karen Hunt, and then, on dates roughly corresponding to those loans, loaned $167,000 to his campaign, which he reported as coming from "personal funds." A loan from a friend or relative to provide money to the campaign is considered a contribution from the lender and is subject to contribution limits, which were $2,700.
"Debbie Wasserman Schultz praises 'crackdown,' expanded sanctions on Venezuelan government" via Ryan Nicol of Florida Politics — U.S. Rep. Wasserman Schultz says she supports Trump's decision to increase sanctions on the Maduro regime in Venezuela. But Wasserman Schultz argues more still needs to be done. Trump signed an executive order late Monday blocking the Venezuela government from accessing or transferring any of their property located inside the U.S. The sanctions also attempt to bar companies and other nations from doing business with Venezuela. "I agree with the Administration on this latest effort to crack down on the Maduro regime, which has been welcomed by Juan Guaidó, the legitimate President of Venezuela," Wasserman Schultz said.
"Fighter jets coming to Air Force base destroyed by Michael" via The Associated Press — Vice President Mike Pence tweeted that squadrons of F-35 fighter jets will be based at Tyndall Air Force Base outside Panama City beginning in 2023. The Air Force had previously conducted an evaluation showing Tyndall can accommodate three F-35 squadrons. With 11,000 military and civilian workers, the base suffered catastrophic damage from the Category 5 storm last October. The estimated cost to rebuild the base is $4.7 billion.
— 2020 —
"DNC rules could expand, not shrink, future debate stage" via Zach Montellaro of POLITICO — A DNC memo sent to all campaigns essentially gives those candidates who miss the September debate more time to qualify for the October debate, which could very well feature more candidates, not fewer The DNC memo sets the deadline to reach 130,000 total donors and score at 2 percent in four polls until two weeks before the October debate, starting June 28, the same day qualification for the September debate began. Effectively, this means all the candidates who qualify for the September debate are automatically in the October debate unless they drop out of the race. And any candidate who misses the September debate has more time to receive new donations or score 2 percent in the polls.
"Buttigieg fundraising in Orlando Wednesday" via Scott Powers of Florida Politics — Democratic presidential candidate Buttigieg is heading to Orlando Wednesday for a ticketed grassroots fundraiser in the afternoon and a more traditional big-money fundraiser in the evening. His appearance is not being promoted as a public appearance. Buttigieg, whose moderate appeal, particularly to younger voters, has elevated him to the top of the second tier of 25 or so Democrats running for president, is planning a "grassroots fundraiser" with Parkland Mayor Christine Hunschofsky, at a publicly-undisclosed location at 5 p.m. Wednesday. Then he will be going to a fundraising event at the Winter Park home of former U.S. Ambassador Robert "Bobby" Mandell.
"Tom Steyer ranks fifth in early primary polling, still at 1 percent overall" via Ryan Nicol of Florida Politics — Steyer, a billionaire hedge fund manager and activist, is continuing to gain steam in early primary states in the weeks since announcing he was joining the Democratic field. However, he remains with just 1 percent support among all voters so far. The newest survey from Morning Consult has Steyer polling at 6 percent among voters from Iowa, New Hampshire, Nevada and South Carolina. That's good for fifth place among Democrats. Former Vice President Joe Biden leads in those early primary states with 32 percent. U.S. Sen. Bernie Sanders follows him at 19 percent, U.S. Sen. Elizabeth Warren of Massachusetts at 16 percent and U.S. Sen. Kamala Harris at 8 percent.
"Andrew Yang leads Progress Florida straw poll thanks to support from 'Yang Gang'" via Ryan Nicol of Florida Politics — An online straw poll conducted by Progress Florida has Yang leading the field of 2020 Democratic presidential candidates. As of Tuesday afternoon, Yang is on top with 28 percent support, followed by U.S. Sen. Warren of Massachusetts at 22 percent. Trailing those two are U.S. Sen. Sanders of Vermont at 16 percent, former Vice President Biden at 13 percent and South Bend Mayor Buttigieg at 6 percent. Online surveys may not be the best indicators of future performance, as they can be susceptible to supporters of one individual or cause spamming the results. That's exactly what Yang's supporters have done to show love for their candidate of choice.
"Among Trump's retiree supporters in The Villages, everyone is to blame — except Trump" via Tampa Bay Times — Elsewhere in Florida and the nation, the weekend's mass shootings have provoked some of the most hostile criticism of Donald Trump's presidency to date. Democrats are holding Trump accountable for inspiring white nationalists and for inaction on restricting firearms. Yet inside the The Villages, a retirement hub of 125,000 residents north of Orlando, Trump's supporters easily tuned out the uproar. "They want to put everything on him," said Jimmy Clements, who in June moved here from Virginia with his wife Sarah. "'It's all his fault. He pulled the trigger,' according to the news."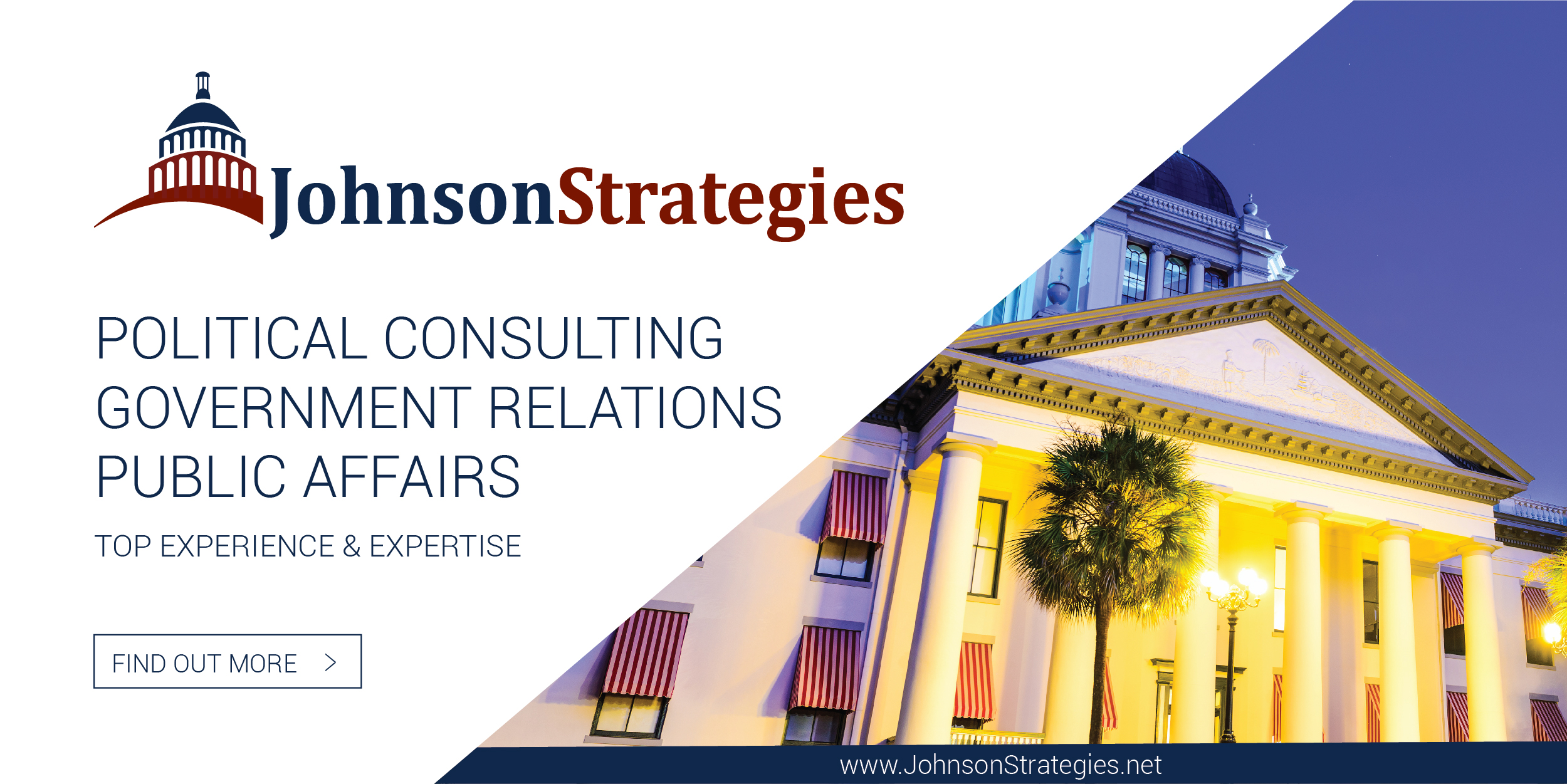 — THE TRAIL —
"'Draft Rick Baker' page pops up on Twitter urging the former Mayor to run against Charlie Crist" via Janelle Irwin Taylor of Florida Politics — The Twitter handle @DraftRickBaker emerged with a message. "Pinellas needs a leader in Congress who cares about us, and that's Rick Baker," the page's first post reads. "If you agree, please follow us and spread our message." As of 5 p.m., the page had just three followers. One is the Twitter group Keep Florida Red, which the administrator of the new Baker page claims is behind the effort. Another is Florida Efficiency Report, a conservative pro-constitution group. The group is not affiliated with any political committees and is only on Twitter.
"Matt Morgan endorses Jason Brodeur for Senate" via Florida Politics — Longwood Mayor Morgan is backing former Republican Rep. Brodeur in his campaign for Senate District 9. "As a former WWE Superstar, I applaud Jason's willingness to 'go to the mat' for Central Florida families and the most vulnerable among us," Morgan said. "Working with Jason, I've witnessed firsthand the positive effects of the conservative principles he champions." Morgan adds to the ranks of backers for Brodeur, who has previously earned nods from Sen. Wilton Simpson, four Seminole School Board members and several Seminole County Mayors. Brodeur is the only Republican candidate vying for SD 9, currently held by term-limited Sen. David Simmons.
"Joy Goff-Marcil kicks off HD 30 reelection bid" via Florida Politics — State Rep. Joy Goff-Marcil was one of eight Democrats to flip a Republican-held House seat last year, and this week she took the first step to hang onto her House District 30 seat. According to the Florida Division of Elections, Goff-Marcil opened a campaign account Monday to seek a second term in the Orange County district. As of Tuesday afternoon, she is the only candidate seeking the seat. She could be in for a tough reelection, however. The former Maitland City Councilwoman ousted Republican state Rep. Bob Cortes by six points in November, but that margin conceals the seat's swing-district status.
"Chris Sprowls headlining David Smith fundraiser" via Florida Politics — Republican Rep. Smith's next fundraiser will feature several special guests, including future House Speaker Sprowls. The invitation lists more than 30 other individuals on the host committee. Among them are state Sen. Simmons, Keiser University Chancellor Belinda Keiser and former state Rep. Brodeur, who is running to succeed Simmons in the Senate next year. The event will be held Aug. 13 in Orlando at the University Club, 150 East Central Blvd., from 5:30 to 7 p.m. The suggested donation to attend is $500.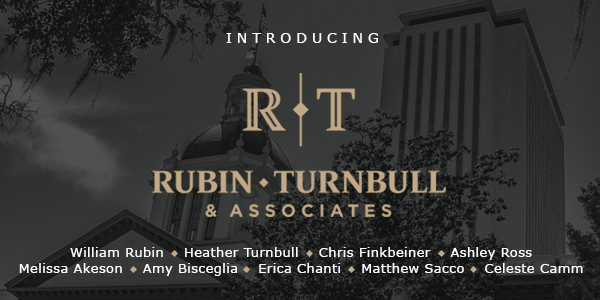 — LOCAL —
"An 8-year-old girl vanished in 1984. Now there's new hope to solve the mystery." via Andrew Boryga of the South Florida Sun-Sentinel — One afternoon in May 1984, 8-year-old Marjory Christina "Christy" Luna walked two blocks from her home in Greenacres to buy cat food. She made it to the store but never back home. On Monday, the Palm Beach County Sheriff's Office announced that a new tip generated by a recently released documentary they shot led them to dig in an area close to Christy's home in the hopes of making a break in the case. Sheriff Bradshaw called the tip "one of the best and most credible leads that we have got to date to solve this case." He said a team of anthropologists from Florida Gulf Coast University was assisting at the dig site.
"Jail firings involved sex acts, voyeurism and other misconduct with female Clay County inmates" via Dan Scanlan of the Florida Times-Union — The claims against three recently fired Clay County corrections officers range from female inmates saying they had sex with them, stripped and danced naked in exchange for candy and gifts, and were watched as they showered, according to a 55-page Sheriff's Office internal investigation. The report was released after a nearly a yearlong investigation, and Deputies Austin Hatcher, Marcus Beard and Kory Clarida were fired as a result. The terminations were announced July 25 in a brief statement with no other details barring a short statement from Sheriff Darryl Daniels that said: "The Clay County Sheriff's Office has a duty to provide humane treatment of inmates who are housed in the jail."
"Duval school board attorneys say City Council can't block sales tax vote" via Emily Bloch of the Florida Times-Union — Jacksonville-based attorneys W.C. Gentry, Scott Cairns and Hank Coxe submitted a memorandum to Jacksonville General Counsel Jason Gabriel's office, saying City Council cannot bar the referendum from landing on a ballot. "We believe the law is clear that the City Council has no 'discretion' to avoid the requirements of Section 212.055 [the state statute regarding discretionary sales surtaxes] or to take on 'super school board' oversight of the School Board's decision," the memorandum said. "Accordingly, in order to effect the intention of the legislature, the statute requires the City Council to place the referendum on the ballot promptly." The 15-page memorandum includes multiple examples of Florida courts' interpretation of the word 'shall.'
"Jacksonville could pony up $30 million in incentives to lure 500 new jobs downtown" via Christopher Hong of the Florida Times-Union — An unnamed company is considering opening a new corporate headquarters in downtown Jacksonville that would result in 500 new jobs, according to a proposed deal with City Hall and the state that would award the company up to $6.5 million in grants and $23.5 million in property tax rebates. According to the deal, the company plans to spend $145 million to build a 300,000-square-foot office building and a parking garage located within the Downtown Community Redevelopment Area, which runs from Riverside to the sports complex. The project would create at least 500 new jobs, with an average salary of $85,000.
"Randy Fine hosting Farm Share food giveaway in Palm Bay" via Florida Politics — Republican Rep. Fine will be dishing out a semi-truckload of food at his district office on Aug. 24. The event is a partnership with Farm Share, a nonprofit organization that distributes food to Florida families across the state. "I am pleased to bring Farm Share to Palm Bay on this special day to get fresh fruits and vegetables into the hands of those in need," Fine said. "Farm Share helps ensure that excess fresh food that used to end up in landfills is instead filling up stomachs. The food giveaway will run from 10 a.m. to noon at Fine's office, 2539 Palm Bay Road NE in Palm Bay.
"Miami-area hospital diagnosis medical marijuana patient with drug abuse" via Jess Nelson of the Miami New Times — Michael Morell woke up when his alarm clock rang at 6. When the 34-year-old father of two attempted to lie back down, his muscles became rigid. Morell, who had previously been diagnosed with epilepsy, was experiencing a grand mal seizure. Upon his arrival, doctors with Baptist Health gave Morell morphine, prompting an additional seizure. Three hours later, psychiatrist Daniel F. Mandri stopped by Morell's hospital bed for a visit … asking if he "did cannabis." Morell was honest: He told Mandri, yes, he used medical marijuana prescribed by a doctor to treat his epilepsy and occasionally smoked joints to calm himself. That fact apparently didn't sit well with the hospital.
"Latest King Tide sets record for Virginia Key" via Jenny Staletovich of WLRN Miami — For the last eight days, each high tide has set a record for the day, said Brian McNoldy, a University of Miami Rosenstiel School of Marine and Atmospheric Science senior researcher. At its highest, on Aug. 2, the tide reached 2.55 feet, more than a foot above the daily average of 1.33 feet. "It's a little strange, I have to admit, that we're getting this streak of eight record-breaking high tides in a row," he said. "I think the reason is just we had a new moon recently."
"Sarasota GOP and Martin Hyde agree to settle election law complaints" via the Sarasota Herald-Tribune — A series of election complaints stemming from former Sarasota City Commission candidate Hyde's 2017 campaign will go before the Florida Elections Commission next week, with commissioners weighing whether to approve a pair of settlement agreements and whether probable cause exists to move forward with two other complaints that have not been settled. Documents obtained by the Herald-Tribune show the complaints against Hyde and the Sarasota GOP have resulted in consent orders, which are the same as settlement agreements. The terms of the consent orders are not public yet, but they likely involve paying fines.
— FLORIDA BEING FLORIDA —
"Toilet explodes after lightning strikes a Port Charlotte home septic tank" via WINK — The home received a significant amount of damage, caused in a millisecond, leaving the family no time to react. Marylou Ward, a co-owner of the home, said it was the loudest sound she has heard. The Sunday morning blast shattered the bathroom toilet into hundreds of pieces. "It used to be our toilet," Ward said. "We have nothing now." Ward and her husband are not only without a toilet, but the indoor plumbing is destroyed, along with the septic tank. Their plumber said the lightning hit the methane gases from fecal matter built up in the pipes.
"'Please don't eat the deer.' Family spots Florida panther wandering around Estero backyard" via Oscar Santiago Torres of the Naples Daily News — Estero resident Randi Ordetx called out her husband when she saw something big and furry outside their lanai. "Paul, get in here," Ordetx said when she noticed a Florida panther strolling behind homes at Bella Terra off Corkscrew Road. Ordetx said it looked like the panther was headed in the direction of two deer. "He's humongous," her husband, Paul, said of the panther. "That thing will eat you." "Please don't eat the deer," Ordetx's daughter, Brooke, said. To report sightings of injured or dead panthers, call 888-404-FWCC (3922) or #FWC or *FWC on a cellphone. Text or email Tip@MyFWC.com.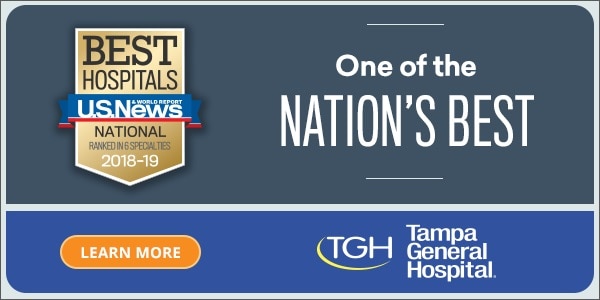 — OPINIONS —
"Unrealistic initiatives to 'rethink' middle schools need rethinking themselves" via Mayade Ersoff for the Miami Herald — I am a middle school teacher in Miami-Dade public schools. Pouring $200,000 into rethinking the inner skeleton structure of nine middle schools and giving the rest of the middle schools an "a la carte" option of curriculum will not help resolve students' socio-emotional well-being. From my 20 years of teaching experience, I know what can work realistically. We should eliminate standardized and end-of-course tests and school grades. These only create anxiety and educational chaos among students and teachers. Teachers in math, language arts, science and civics are forced to follow a "testing pacing guide" to make it to March, "the testing season" in which school schedules, lunch schedules and anxiety levels among students are turned upside down.
"How did Florida turn into "Jurassic Park" for invasive species?" via Orlando Sentinel Editorial Board — How did a mini-dinosaur from Southeast Asia end up in Southeast Florida? And why was a 14-year-old Florida boy allowed to acquire a water monitor and keep him as a pet? It's a combination of perplexing regulations, foot dragging and lobbying power. The situation is magnified by a balmy Florida climate that makes it a 65,755-square-mile welcome mat for all sorts of things Mother Nature did not intend to be here. "It's about as bad in Florida as it gets anywhere in the world," said Dr. Frank Mazzotti, a wildlife biologist at the University of Florida. The invasion actually began when Spanish explorers came ashore with feral hogs. Those original Spanish hogs have been joined by more than 500 other nonnative plants, reptiles and mammals, according to the Florida Fish and Wildlife Conservation Commission.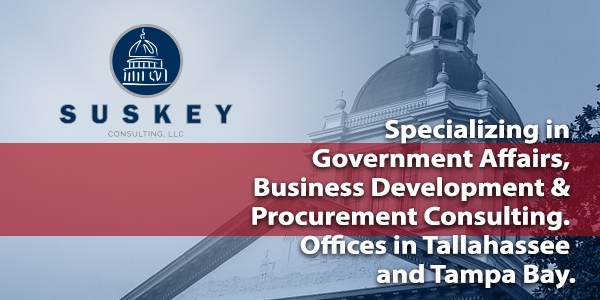 — MOVEMENTS —
New and renewed lobbying registrations:
Charles Christopher Anderson: Commission on Ethics
Travis Blanton, Jon Johnson, Darrick McGhee, Johnson & Blanton: West Volusia Hospital Authority
Doug Holder, The Legis Group: Dori Saves Lives, Duke Energy Florida
Michael Kesti, Government Relations Group: Miami Club Rum
Ethan Merchant, Liberty Partners of Tallahassee: City of Defuniak Springs
Monte Stevens, Southern Strategy Group: Watchpoint
Ronald Watson, Watson Strategies: Florida Freedom Alliance
— ALOE —
"Dark Phoenix and Galaxy's Edge hit Disney's bottom line, but Disney + and many remakes are on the way" via Germain Lussier of Gizmodo — Disney CEO Bob Iger had an earnings call and detailed a bunch of what's going on at the company. After the expensive acquisition of Fox, Disney inherited several movies which resulted in a loss of about $130 million. Primary among those failures was the X-Men movie Dark Phoenix. Iger said it'll take Disney at least two years to get things back on track. He referred to properties like Deadpool, X-Men, and Fantastic Four as part of Marvel Studios but believes, from now on, Fox's live-action slate will be "a select group of high-quality movies" for release in theaters as well as on Hulu and Disney+.
"Disney announces $12.99 bundle for Disney+, Hulu, and ESPN+" via Julia Alexander of The Verge — At $12.99, the bundle is cheaper than or on par with competitive streaming services, including Netflix and Amazon Prime Video. It's also significantly cheaper than HBO Max's rumored streaming price of $16-$17 a month. Hulu is currently available for $5.99 a month (with ads), and ESPN+ costs $4.99 a month. ESPN+ is the Disney-owned sports streaming platform, which carries "hundreds of MLB, NHL and MLS games, Grand Slam tennis, Top Rank boxing, PGA Tour golf, college sports, international rugby, cricket, the full library of ESPN Films including 30 for 30, and more." It's unclear if that will be the same for the bundle because of regional issues with content. Hulu, for example, is not available in Canada.
"'Home Alone' reboot in the works at Disney" via Lauren Steussy of the New York Post — Iger announced that the classic franchise is among those getting the reboot treatment for the company's streaming platform, Disney+, which is expected to launch this November. The "Home Alone" franchise, which first premiered in 1990, followed the misadventures of kiddo Kevin McCallister after his family forgets to bring him on their Christmas vacation, leaving him to outwit burglars. Iger said that the movie would be "re-imagined for a new generation," along with other childhood favorites including "Night at the Museum," and "Diary of a Wimpy Kid."
"Disney World, Universal expansions could be good for SeaWorld, too, CEO says" via Gabrielle Russon of the Orlando Sentinel — During the SeaWorld quarterly earnings call, executives couldn't escape the conversation about what the neighbors down the street are doing. But so far, "we haven't seen the impact," said SeaWorld CEO Gus Antorcha as Disneyland's Star Wars-themed land is now open less than a two-hour drive from SeaWorld's San Diego park. "It's going to make Orlando an even bigger destination for tourism and vacations than it is today," Antorcha said. "I think that's a positive thing … for Orlando and therefore for SeaWorld."
— HAPPY BIRTHDAY —
Best wishes to Orlando Mayor Buddy Dyer, David Browning of Southern Strategy Group, Kirsten Borman Dougherty, the lovely Jill Gran, Nanette Schimpf of Moore, and Eric Seidel.
___
Sunburn is authored and assembled by Peter Schorsch, Phil Ammann, Jim Rosica, and Drew Wilson.
The post Sunburn — The morning read of what's hot in Florida politics — 8.7.19 appeared first on Florida Politics – Campaigns & Elections. Lobbying & Government..