In the wake of the tragedies in El Paso and Dayton, we invite you to read a couple of pieces now live on FloridaPolitics.
The first is my immediate (and frightened) reaction to the back-to-back bursts of gun violence: "El Paso, Dayton, London and why I don't go to as many places as I once did."
Please also read Joe Henderson's column, penned before the weekend, but updated in the wake of this latest American carnage: "Nikki Fried can lead the change in Florida gun culture." 
— SITUATIONAL AWARENESS —
—@JakeTapper: Among those who declined the request from @CNNSotu to come on to discuss the mass shootings: @WhiteHouse Texas Gov @GregAbbott_TX Texas LG @DanPatrick Sen @JohnCornyn Sen @tedcruz, @GovMikeDeWine, @GOPLeader McCarthy @senatemajldr did not respond to our request.
—@GovRonDeSantis: As our nation mourns the tragic and senseless loss of life in El Paso, Texas and Dayton, Ohio, we reaffirm that these acts of violence are not representative of who we are as a nation. Florida stands committed to do all that is necessary to support law enforcement efforts for the safety and security of our residents and visitors. May we pray for those who grieve and remember always that we are a resilient nation.
—@NikkiFried: We are the only nation where murderers and the mentally ill can access weapons of war that can cause mass deaths in seconds. We must take action to stop the hate-fueled violence. Otherwise, our country is in denial, and our citizens are paying the price in blood. #MassShootings
—@MattGaetz: As horrible news comes in from today's shooting in Texas, it is hard to imagine why anyone would resort to such senseless violence. Americans should not have to fear that schools, malls, concerts and regular outings are unsafe. It is a deeply sad day.
—@JamesGrantFL: The Big Tent should never be so big as include authoritarian and bigoted hate mongers. Their movement is in no part conservative and in every part dangerous. Far more important that its prospective danger to a political party is its present danger to our communities.
—@CarlosGSmith: The week after Parkland, Congressman @RossSpano led the charge to declare PORN a health risk rather than taking up my assault weapons ban bill he blocked in committee for two years. Still thinks PORN is a crisis.
—@MaxASteele: Sitting here thinking about the takes that were written recently about whether or not Trump's escalation of racist attacks was Good Political Strategy.
—@Rob_Bradley: Times-Union writes-"Florida has been on a prison-building boom while state support to universities has been slashed." Since 2012, we have built ZERO prisons and our state investment in universities increased ALMOST 50%. @usnews ranked FL universities #1. You can Google this info.
— DAYS UNTIL —
"Beverly Hills 90210" reboot premieres — 2; Taylor Swift's new album, 'Lover,' released — 18; Florida Gators opens vs. Miami football — 19; St. Petersburg primary election — 22; UCF Knights football opens vs. Florida A&M — 24; USF Bulls football opens vs. Wisconsin Badgers — 25; FSU Seminoles football opens vs. Boise State — 26; Labor Day — 28; CNN hosts candidate forum on the climate crisis — 30; First Interim Committee Week for 2020 Session — 42; "Morning" Joe Scarborough releases "This Ends Badly: How Donald Trump Conned America" — 43; MSNBC hosts candidates event on climate in D.C. — 45; "Joker" opens — 60; Florida Chamber Future of Florida Forum begins — 84; 2019 General Election — 92; 3rd Annual Florida Internet and Television FITCon starts — 94; 2020 Session begins — 162; Iowa Caucuses — 182; New Hampshire Primaries — 190; Florida's presidential primary — 225; 2020 Summer Olympics in Tokyo begin — 354; 2020 General Election — 456.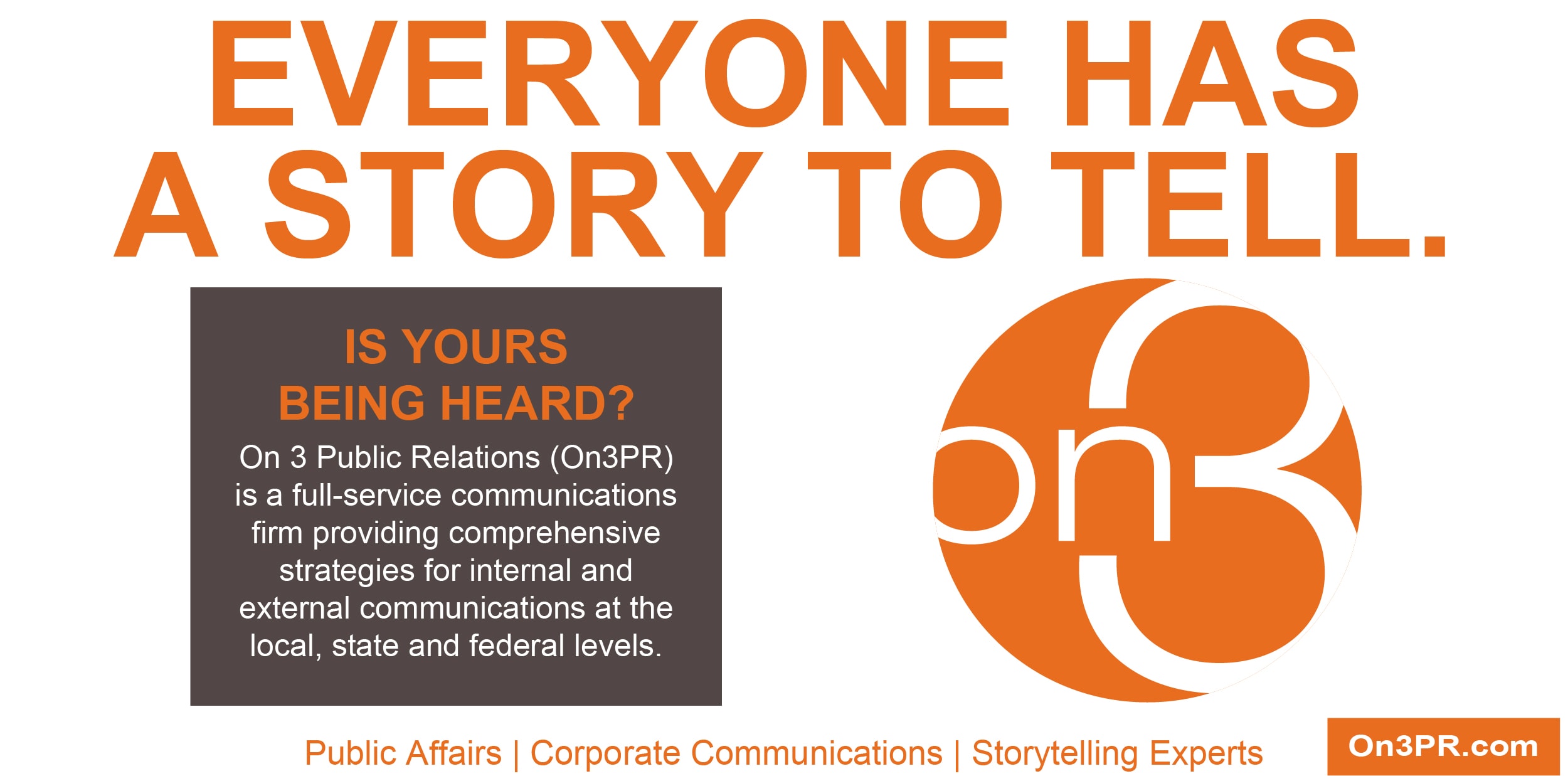 — TOP STORY —
There's a new effort when it comes to proposed constitutional amendments allowing adult-use marijuana, and the latest one may have legs.
A new political committee called "Make It Legal Florida" registered Friday with the state; chairing it is Nick Hansen, the veteran operative who has worked on campaigns at all levels and is a former longtime adviser to GOP state Sen. Jeff Brandes of St. Petersburg.
Hansen is now Southeastern Director of Government Affairs for MedMen, a Los Angeles-based medical cannabis chain with locations and delivery service in Florida.
Moreover, his committee's treasurer is Tampa-based CPA Nancy Watkins, once described by Florida Trend as "the GOP's go-to accountant." Watkins has now specialized in campaign accounting for more than 35 years.
Legalization supporters' "optimism is reflected in the 65 percent of Florida voters polled recently by Quinnipiac University who support the idea, a number the polling company noted is at 'an all-time high,' " the Miami Herald recently reported. "National trends are running the same way.
"But the push for recreational marijuana, also known as adult-use pot, is still far from a done deal," it added.
Still, sources tell Florida Politics there's a strong political team forming behind the initiative as it finalizes ballot language.
So far, those same sources say Orlando attorney and entrepreneur John Morgan, who bankrolled the 2016 amendment legalizing medical marijuana, is not (yet) involved in the effort. That's likely because he is devoting his time and estimable resources toward his living-wage amendment.
"My plate is full w/a living wage for Florida's working poor. I can only slay one dragon at a time," he has tweeted.
But Morgan has made clear his support for the idea, previously tweeting, "Maybe it's just time for full legalization. It would pass with flying colors!"
Make It Legal Florida also would gather signatures with new techniques in line with changes made by lawmakers this year in a new law.
— DATELINE: TALLY —
"Gov. Ron DeSantis announces red tide task force" via John Kennedy of Herald-Tribune — DeSantis visited the Gulf Coast to appoint a 10-member task force to tackle red tide. The red tide effectively devastated some of the coastal areas. Now the task force will be funded with $4.8 million allocated by the Legislature earlier this year to study red tide spawning. The red tide task force isn't the only of its kind. An existing blue-green algae task force has already been established. 
Tweet, tweet:
Today, I announced 11 appointments to the re-organized Red Tide Task Force to focus on the causes of Red Tide. My administration will continue to press forward to find solutions and empower our brightest minds to help protect our environment. pic.twitter.com/uW0GGVJ2J6

— Ron DeSantis (@GovRonDeSantis) August 2, 2019
"With four more child deaths, Linda Stewart vows harder effort on van alarm bill" via Scott Powers of Florida Politics — Democratic state Sen. Stewart said she knew when her bill to require back-seat alarms in child care vans died this spring that there would be more tragedies this summer and she would feel helpless. Four children have died of heat exposure this year because they were forgotten and left behind in such vans on Florida's hot summer days. The latest was 2-year-old Noah Sneed, who was forgotten in a day care center van last Monday. Stewart is trying again. She vowed she would double her efforts and more actively lobby her House colleagues. On Friday her refiled bill was entered as Senate Bill 88 for the 2020 session.
"Lauren Book revives effort to make diapers tax-free" via Ryan Nicol of Florida Politics — Book is once again attempting a bill to exempt diapers and incontinence products from state sales tax. Book, a Plantation Democrat, filed legislation Friday (SB 54) for the upcoming 2020 Session that is identical to the previous year's bill. It exempts purchases of "diapers, incontinence undergarments, incontinence pads, or incontinence liners" from Florida's 6 percent sales tax. The 2019 version of Book's bill was approved unanimously by the Commerce and Tourism Committee as well as the Finance and Tax Committee. But it died in Appropriations. A companion bill in the House from Rep. Amy Mercado failed to advance through a single committee.
Book is also "pushing for coconut patties as Florida's official state candy" via Dan Sweeney of South Florida Sun-Sentinel — Book is responsible for several pieces of important legislation, and at least one that some Florida residents think is frivolous. Book is sponsoring a bill to make coconut patties the Florida state candy. After some heat on Twitter, Book tweeted, "Life/legislating is tough — can we all find a little joy in the form of a state candy?!" But the law isn't all sweet; it's bound to rabble rouse the candy lobby.
"Children dying in hot cars as legislation stalls" via Andrew Boryga of the South Florida Sun-Sentinel — States with weather similar to Florida's, such as Texas, have passed laws to address the deaths of children in sweltering day care vans directly. Florida has no such law. What has taken the Sunshine State so long? "It breaks my heart that this keeps happening," attorney Andrew Yaffa said. The deaths could have been averted, he said. "We had a fix in place," he said. "But the Legislature did not pass it." Yaffa is referring to the Haile Brockington Act, presented by state Rep. Maria Sachs in 2010. The bill would have required day care vehicles to install alarms that would sound when a vehicle was turned off until a driver went to the back to disable it.
"With state board seat, Rene Plasencia prepares for big workforce development effort" via Scott Powers of Florida Politics — With a new appointment to the state's reorganized workforce education task force and his chair of the House Workforce Development & Tourism Subcommittee, Republican state Rep. Plasencia is readying for a big push on workforce development in 2020. Plasencia, of Orlando, is House Speaker Jose Oliva's pick as the House representative on the Florida Talent Development Council. For Plasencia, it's not a theoretical issue.
"On affordable housing: A conversation with lobbyist Gary Hunter" via Florida Politics — A new law that does away with required county incentives to create affordable housing actually will benefit taxpayers, said the lobbyist who worked on the bill. Hunter, a lawyer and "occasional lobbyist" with Hopping Green & Sams, was on the bill (HB 7103) signed into law this year by DeSantis. It makes the mechanism to drive affordable housing voluntary, instead of mandated. But that's not all it does.
Congratulations — To Democratic state Rep. Carlos Guillermo Smith and writer Jerick Mediavilla, who were married Sunday evening in a ceremony performed by Orlando Mayor Buddy Dyer. The outdoor ceremony, organized by activist Ida Eskamani at The Venue in Orlando, was attended by close to 200 well-wishers. It drew a high-profile list of Central Florida politicos, particularly (but not exclusively) Democrats. Florida Agriculture Commissioner Fried was in attendance, as were U.S. Rep. Val Demings and Orange County Mayor Jerry Demings, and state Reps. Anna Eskamani, Amy Mercado and Geraldine Thompson; Orange County Tax Collector Scott Randolph, Orange County Clerk of Courts Tiffany Moore Russell and City Commissioner Patty Sheehan.
— THE LONG ROAD —
After months of speculation, it was almost anticlimactic.
Gov. DeSantis briefly announced real estate broker Raymond Sandelli would become a Lee County Commissioner, breaking the news in neighboring Charlotte County as almost an afterthought at the end of a news conference about the state's new Red-Tide Task Force.
The open seat came after the death of Lee County Commission Chair Larry Kiker in April.
While officials in the Governor's Office said the decision was meticulously and carefully considered, sources close to the process told Jacob Ogles of Florida Politics that DeSantis bounced around several potential picks before recruiting and settling on the business leader.
During the process, at least four other candidates nearly got the job.
One of them — Christin Collins — claims she was told within hours of a last-minute campaign against her that spoiled her chances.
When Kiker passed, considerable political jockeying was already underway in Lee County. Three of four state representatives in the area were term-limited, and Sen. Lizbeth Benacquisto's seat was also opening in 2020. State Rep. Ray Rodrigues ultimately emerged as Benacquiso's heir apparent for Benacquisto. But state Reps. Dane Eagle and Heather Fitzenhagen also considered runs.
In the end, Fitzenhagen decided she would not run for Senate nor the County Commission. But the episode made clear forces in Tallahassee saw how the appointment could be for other ends, and that the pool of candidates would not be limited to those who applied for the job.
"Matt Roepstorff, state Rep. Dane Eagle and state Rep. Heather Fitzenhagen are fine candidates and were considered for the position," spokesperson Helen Aguirre Ferre said. "Gov. DeSantis made his choice, and the position was offered to Raymond Sandelli."
— STATEWIDE —
"DeSantis: Flags at half staff for El Paso, Dayton shooting victims" via Florida Politics — Gov. DeSantis has directed flags at half-staff "in honor and remembrance of the victims of the senseless acts of violence in El Paso, Texas and Dayton, Ohio" this weekend … The U.S. and state flags will "be flown at half-staff at all local and state buildings, installations, and grounds throughout the state," DeSantis said in a statement. "The flags shall be lowered immediately and remain at half-staff until the expiration of President Donald J. Trump's national directive, at sunset on Thursday, Aug. 8."
Happening today — Attorney General Ashley Moody and the Florida Department of Highway Safety and Motor Vehicles will hold a news conference in Duval County about efforts to fight automotive fraud, 10:15 a.m., Office of the Attorney General, 1300 Riverplace Blvd., #405, Jacksonville.
"Civil rights groups seek to bar controversial bill aimed at restricting ex-felon voting rights" via Tess Sheets of the Orlando Sentinel — Challenging SB 7066 are the American Civil Liberties Union, the ACLU of Florida, the NAACP Legal Defense and Educational Fund and the Brennan Center for Justice at New York University's Law School, who say the bill goes against Amendment 4. Multiple lawsuits have been filed in response to the new law since it took effect last month. In the motion, filed in U.S. District Court Northern District of Florida, as part of a lawsuit against DeSantis and supervisors of elections throughout the state, the groups argued that SB 7066 violates federal law that prohibits poll taxes and unfairly punishes people who cannot afford to pay Legal Financial Obligations, or LFOs, associated with their sentence.
"A crisis pregnancy center in Florida wants to redefine choice" via Claire McNeill of the Tampa Bay Times — Down the hallways, the women walk past other white doors and neat rows of books. Copies of Bible Promises for You and scores of Santa Biblias sit under a rustic sign that says LIVE SIMPLY. In their panic, the women sometimes remind Judy Weber of animals caught in a trap. She wants them to breathe, to realize they have time. "No woman wakes up in the morning and says, 'I can't wait to have an abortion today,'" the chief executive officer says. "She thinks 'I have no choice.'" Choice is what First Coast wants to discuss — informed choice. It's abortion clinics, Weber says, that don't always tell women the truth about all their options, Weber says.
"Medical board chairman warns of plastic surgery risk" via Christine Sexton of the News Service of Florida — Florida Board of Medicine Chairman Steven Rosenberg said state health officials need to educate the public about the risks of plastic surgery and how the dangers can increase when procedures are performed by physicians who aren't qualified. "I think it's imperative that the Department of Health try to educate the public," Rosenberg said at the board meeting. "They need to recognize the fact that cosmetic procedures aren't always safe." Rosenberg said complaints following botched plastic surgery had become such a problem that the number of complaints the Board of Medicine has heard in the last year now outnumbers complaints related to the overprescribing of highly addictive opioids.
"Florida senator wants to block abortion votes unless legislature is at least half women" via James Call of Tallahassee Democrat — State Sen. Lauren Book filed a bill that calls for a constitutional amendment that would prohibit the Florida House of Representatives and Senate from voting on a bill that would affect access to abortions unless at least half of the members of the chamber are women. "No vote about us without us," Book told the Tallahassee Democrat about her proposal for the 2020 session of the Florida Legislature.  A supermajority of the Florida legislature in both chambers are men. They make up 70-percent of the House (84 of 120 members).  And it's the same in the Senate where 12 women senators (30-percent) are among the 40-member chamber.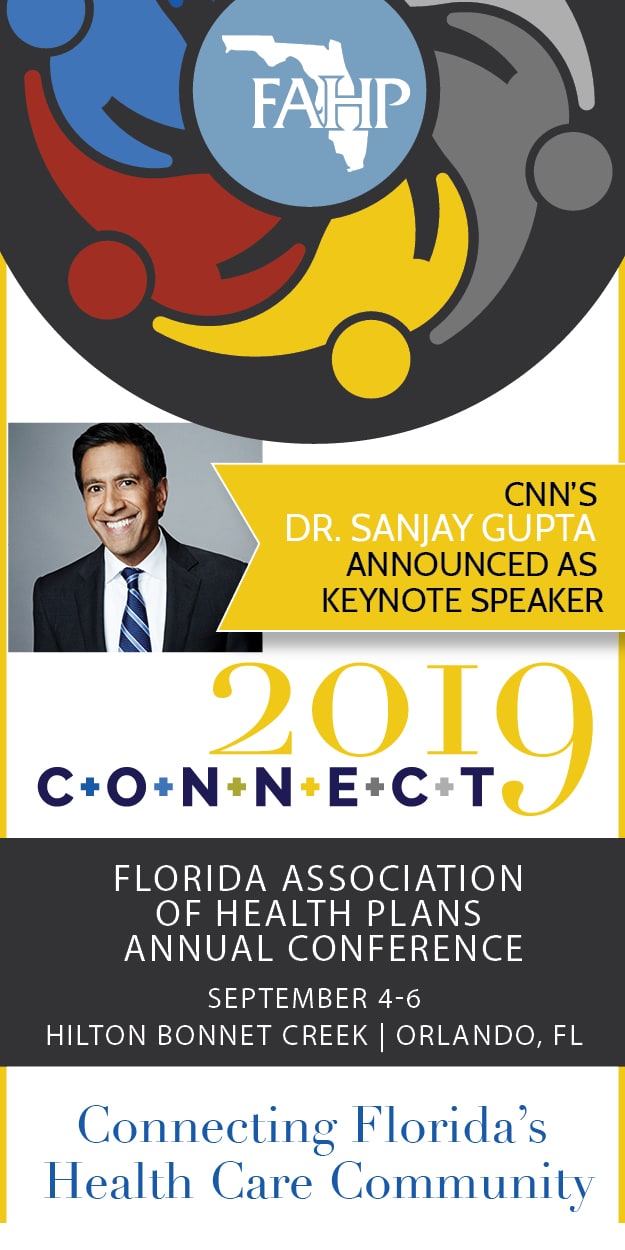 — D.C. MATTERS —
"All children have been moved from Homestead detention center" via Monique O. Madan of Miami Herald — Federal sources confirmed the last remaining children have been moved out of Homestead detention center in Florida and won't be returning to it. They have been placed with sponsors or transferred to state facilities. Hundreds were laid off on Friday, and thousands more are expected to be, as part of the change. CareerSource will be helping former Homestead employees to find new employment.
"Darren Soto, Marco Rubio, Rick Scott seek more protection for coral reefs" via Scott Powers of Florida Politics — In separate actions, Florida's Republican U.S. Sens. Rubio and Scott and Democratic U.S. Rep. Soto led bipartisan efforts Friday seeking to add protection and restoration efforts for coral reefs. The trio of Floridians announced they had joined forces with counterparts from Hawaii and Puerto Rico to introduce companion bills to reauthorize and modernize the Coral Reef Conservation Act of 2000. The House Restoring Resilient Reefs Act and the Senate Restoring Resilient Reefs Act of 2019, authorize five years of directed federal funding.
"Bedoya yells gun control plea to Congress after scoring goal. Here's what he shouted" via Michelle Kaufman of the Miami Herald — Philadelphia Union captain Alejandro Bedoya, a Weston native, screamed out a plea for stricter gun control into an on-field microphone after scoring a goal against D.C. United Sunday night at Audi Field in Washington, D.C. Upon scoring the first-half goal, he ran to a corner of the field, grabbed the mic from the field, and yelled: "Hey, Congress, do something now! End Gun Violence! Let's Go!" The audio was heard by the FS1 T.V. audience.
— 2020 —
"Some Democratic candidates seek to link shootings the Donald Trump" via Jennifer Medina and Matt Stevens of The New York Times — Speaking to CBS News, former Rep. Beto O'Rourke said Trump had "a lot to do with what happened in El Paso yesterday," arguing that Trump's rhetoric about immigrants and asylum-seekers was responsible for having sown "the kind of fear, the kind of reaction that we saw in El Paso yesterday." Sen. Cory Booker put the blame for the shootings on the president, saying, "Donald Trump is responsible for this." On ABC, acting White House chief of staff Mick Mulvaney called the shootings "a serious problem," but denied that the president was to blame. Mulaney rejected the idea he had not taken the threat of white nationalism seriously.
"No 'joyful warriors': Democrats fret over negative tone of primary fight" via Matt Viser of The Washington Post — Some top Democrats are expressing alarm that the party's increasingly negative primary campaign is turning off voters and doing potentially long-lasting damage to their chances of defeating Trump next year. The concerns among party leaders have been simmering for some time, but they burst into public view after several bitter exchanges on the debate stage last week, prompting calls for the crowded field to be winnowed fast and for Democratic officials to rethink the format of future debates. "They did not look like joyful warriors the other night," said Terry McAuliffe, a former Virginia governor. "People want to be uplifted; people want to be motivated. Our team has to do a better job at being positive."
"DNC hires staff in 6 battleground states" via Maggie Severns of Politico — The Democratic National Committee is placing operatives in six states to focus exclusively on attacking President Donald Trump and driving local conversation about his policies ahead of the 2020 election. It's the DNC's first round of staff hires in battleground states, drawing an early outline of the 2020 electoral map: Florida, Michigan, Pennsylvania and Wisconsin, four of the closest states that Trump won in 2016, as well as Arizona — which has slowly been moving to the left in recent years and voted for Trump by a narrow 3.5 percentage points in 2016 — and Ohio, a traditional swing state that some Democrats argue should be considered a second-tier priority in 2020.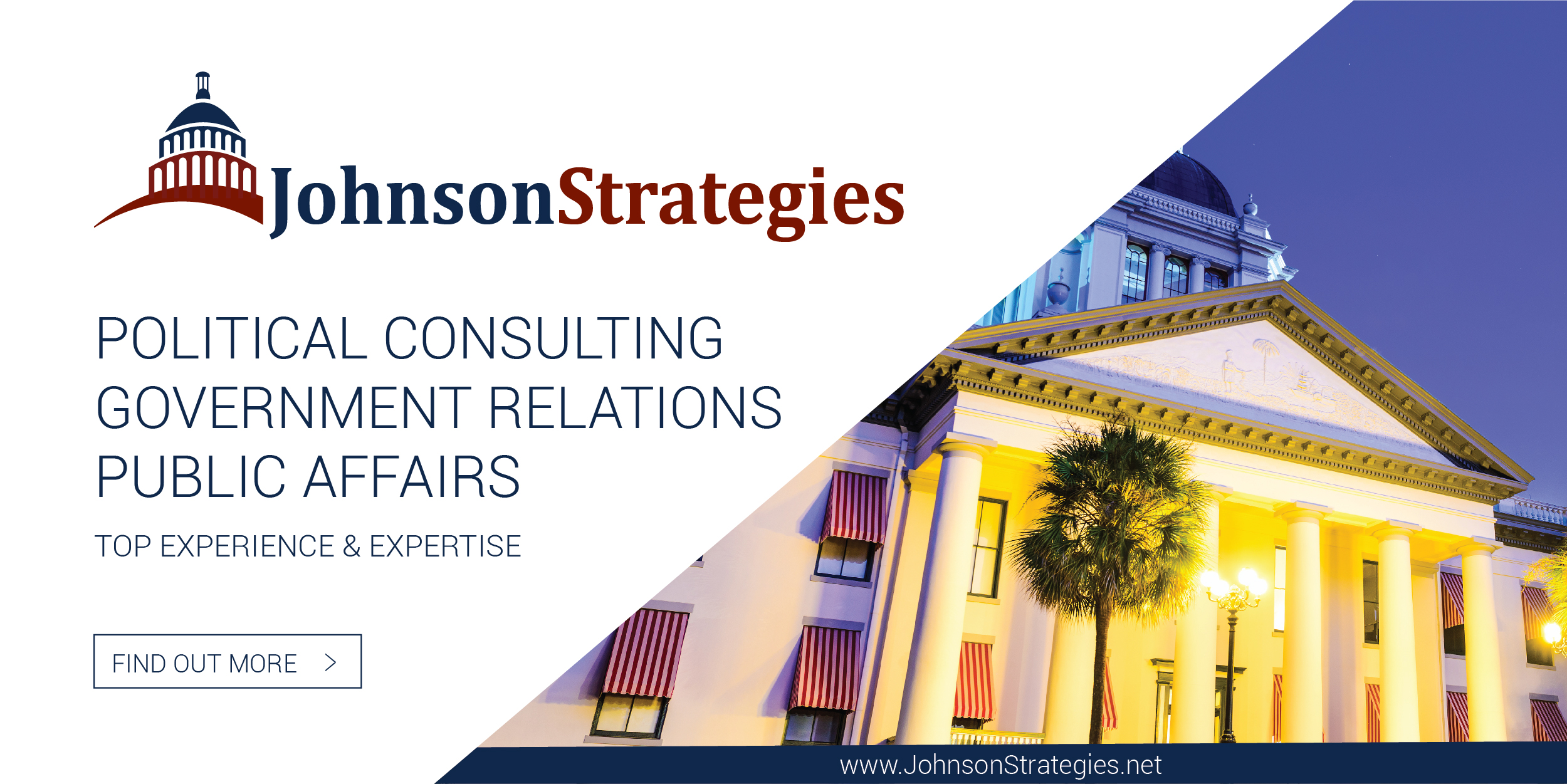 — THE TRAIL —
"Minimum wage measure set for more analysis" via the News Service of Florida — With Attorney General Office Moody's office citing a new law, the Florida Supreme Court has given the go-ahead to more analysis about the financial impacts of a proposed constitutional amendment that would raise the state's minimum wage. The Supreme Court issued an order that will allow state economists, meeting at the Financial Impact Estimating Conference, to produce an analysis about the impacts of the proposed constitutional amendment on the state and local economy as well as the state budget. The Legislature this spring passed a law that also directs the analysis of impacts of proposed constitutional amendments on the state and local economy and the state budget.
"Laura Loomer, provocateur banned from social media, runs for Congress in Palm Beach" via Martin Vassolo and Sarah Blaskey of the Miami Herald — Loomer, a 26-year-old blogger who has worked with the conspiracy website InfoWars and the controversial investigative outlet Project Veritas, is joining a packed field of Republican hopefuls seeking to unseat Democratic Rep. Lois Frankel in Florida's 21st Congressional District, which covers most of Palm Beach County. She launched her 2020 bid on Friday, according to Florida Election Commission records. Loomer's campaign website states she is a resident of the district and her statement of candidacy lists Lake Worth as her campaign's primary address. "This is today's Washington Republican Party, a full-blown white nationalist is running for Congress in Florida," said a spokesperson with the Democratic Congressional Campaign Committee in a statement.
"Randy Maggard launches HD 38 reelection campaign" via Florida Politics — Two months after winning the special election to replace former state Rep. Danny Burgess, Maggard has signed up to run for a full term. The Dade City Republican has opened a campaign account to run for reelection to House District 38 in the 2020 cycle. As of Friday afternoon, Maggard is the only candidate running for the Pasco County seat. HD 38 has a steady Republican lean — the GOP has held the seat since it was reapportioned ahead of the 2012 election cycle. 
First on #FlaPol — "Adam Hattersley announces trove of endorsements" via Janelle Irwin Taylor of Florida Politics — Hattersley announced endorsements from 10 Tampa Bay area Democrats Monday including State Sen. Janet Cruz, State Reps. Diane Hart, Fentrice Driskell, Susan Valdes, and Wengay Newton, Hillsborough County Commissioners Kimberly Overman and Mariella Smith, Tampa City Council members Guido Maniscalco and Luis Viera and former state Rep. Sean Shaw. Hattersley's first round of endorsements comes less than one week after he announced he was leaving his Florida House reelection campaign to run for Congress against incumbent Ross Spano.
First on #FlaPol — "Jim Carroll to challenge Rick Roth in HD 85" via Florida Politics — Republican state Rep. Rick Roth has drawn a challenger. Attorney Carroll announced Monday that he's looking to send the second-term HD 85 lawmaker packing in 2020. Carroll's resume includes a heap of pro bono legal work as well as seats on the Palm Beach County Transportation Planning Agency Citizen Advisory Committee; Palm Beach County Commission Citizens Committee on Airport Noise; and Waterfront Advisory Group. 
"Daniella Levine Cava adds $165K in July for Miami-Dade mayoral contest" via Ryan Nicol of Florida Politics — Levine Cava says she's added $165,000 in July as she competes to replace Miami-Dade Mayor Carlos Gimenez. Gimenez is term-limited in 2020, setting up a wide-open race. Levine Cava's $165,000 haul splits between her campaign and her political committee, Our Democracy PC. That follows a June which saw Levine Cava earn about $117,000 overall. So far, Levine Cava has brought in more than $1.3 million, though $405,000 of that total comes from a political committee which backed Levine Cava well before the beginning of her mayoral run. The current County Commissioner from District 8 is one of three candidates who have formally filed to run in 2020.
First on #FlaPol — "Coconut Creek Commissioner Joshua Rydell to run for Broward State Attorney" via Ryan Nicol of Florida Politics — Rydell, a Democrat who's served on the Coconut Creek City Commission since 2015, is entering the race to replace Michael Satz as Broward County State Attorney. "Today is an opportunity to change the 'win at all cost' culture that emphasizes conviction rates and harsh sentencing of nonviolent offenders over alternative sentencing options that have been proven to reduce crime and recidivism," Rydell said. "Here in South Florida substance abuse and mental health are real problems, affecting real families, that require real solutions. And that solution is not Florida State Prison. The residents of Broward County deserve a top prosecutor who will both punish severe crime and yet also understand how to solve crime and reduce recidivism."
Happening today — State analysts will hold a workshop to discuss the financial impacts of a proposed constitutional amendment that would expand Medicaid coverage, 3:30 p.m., 117 Knott Building.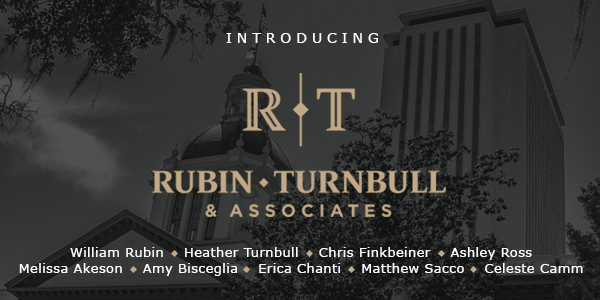 — LOCAL —
"JEA invites offers for utility by Sept. 30" via David Bauerlein of the Florida Times-Union — JEA is inviting proposals that could include offers to buy all or part of JEA. Any deal involving more than 10 percent of JEA's assets would also require approval by the City Council and then Duval County voters in a countywide referendum. The rollout of the "invitation to negotiate" comes less than two weeks after the JEA board voted to authorize its staff to "explore privatization." "The once static utility industry is rapidly becoming a dynamic and transformative sector, forcing utilities to innovate to meet changing customers demands," JEA board Chairwoman April Green wrote in a letter at the front of the solicitation packet posted on JEA's website.
"Jeffrey Epstein fallout: Palm Beach County sheriff's work-release program halted during review" via Skyler Swisher of South Florida Sun-Sentinel — Palm Beach County Sheriff's Office is halting its work release program, pending an internal review. The news comes after a scandal that Epstein was having "improper sexual contact" with women, while on work release when he was imprisoned a decade ago. Epstein was serving an alarming lenient sentence after an illicit deal was reached in a federal sex abuse case against Epstein. With new sex trafficking charges Looming, interest into Epstein's time at the facility uncovered the scandal.
"South Florida mayor to move forward with gun control measures after circuit court ruling" via Denise Royal of WLRN — Weston Mayor Daniel Stermer plans to introduce an ordinance this month banning guns from public facilities in his Broward County city. Thanks to a recent court ruling, Stermer can put his proposal on the city commisson's agenda without being subject to a fine or getting thrown out of office.
"State prevails on several fronts as trial of Clearwater parking lot shooter looms" via Kathyrn Varn of the Tampa Bay Times — It was a good day in court for the state and a bad day for the defense of Clearwater parking lot shooter Michael Drejka. Pinellas-Pasco Circuit Judge Joseph Bulone sided against the defense and with prosecutors on several motions during a lengthy pre-trial hearing held Friday to settle several issues weeks ahead of Drejka's manslaughter trial, scheduled to start Aug. 19.
In latest motion, U.S. Attorney confirms 'multiple investigations' in Tallahassee" via Tallahassee Democrat — when J.T. Burnette was indicted on a charge of allegedly participating in a fraud and racketeering scheme with former-Commissioner Steve Maddox and Paige Carter-Smith, he was the only in the group to maintain innocence. As he prepares for trial, scheduled to take place in November, he's requested his court date be pushed out. That request was heard in court Friday, as was evidence that suggests multiple investigations were going on in Tallahassee at the time Maddox and his alleged associates were being investigated.
"Leon County Sheriff's office human resources director fired, charged in alleged fraud scheme" via CD Davidson-Hiers of the Tallahassee Democrat — Joseph McCabe, who was on paid administrative leave pending the investigation, was charged with grand theft and organized a scheme to defraud after a payroll audit turned up inconsistencies, according to an announcement from LCSO. McCabe worked for the agency for more than 14 years. New procedures implemented during a 2018 restructuring of the Financial Services Section first alerted investigators to "irregularities." A probable cause affidavit states McCabe embezzled just over $10,000 from LCSO in sick leave he was not owed and pay raises he was not given. The dates of the alleged fraud, which range from August 2015 to May 2010, coincide with times of emails from lenders that McCabe received to his LCSO email, according to the affidavit.
"Fired Florida A&M employee sues university, citing Freedom of speech retaliation" via Byron Dobson of the Tallahassee Democrat — Tasha Royster filed the suit in Leon County. Named as defendants in their official capacities are FAMU President Larry Robinson and Board of Trustees chairman Kelvin Lawson. Former FAMU President Elmira Mangum and her chief of staff, Jimmy Miller, are named as defendants in individual capacities. Royster was hired in an OPS position as a liaison to the Board of Trustees on Sept. 25, 2015. She was fired on March 25, 2016. During that time, Royster received praise, but her employment became jeopardized after she complained to supervisors of illegal drug use by a co-worker, the misuse of public money and the university's failure to pay her overtime for work she was forced to do outside of her job description.
"Canopy crossroad? New law removes local oversight on tree trimming and removal" via James Call of the Tallahassee Democrat — A new state tree law is provoking anger, confusion and ridicule among local officials who must enforce it and tree advocates who will wrestle with it. But the lawmaker who wrote the measure that enables homeowners to bypass local governments when they want to trim back or remove a tree said the new law is a celebration of private property rights. Rep. Mike LaRosa branded his proposal the Private Property Rights Protection Act. "Owning property is like one of the American dreams," LaRosa said. "In many countries, that is not allowed, or many times taken from them." And ownership, according to LaRosa and his supporters means the owner can do what they want on property they own.
"Tampa Bay hospitals ranked in top 10 by U.S. News and World Report" via Kelsey Sunderland of WFLA — Three Tampa Bay area hospitals have been ranked among the best in the state. Overall, 165 hospitals out of 4,500 in the nation were named in the 2019-20 U.S. News Best Hospitals Rankings. Some rankings were based on structure along with process/expert opinion and outcomes, while others were ranked only on expert opinion. Tampa General Hospital ranked third in Florida, and also ranked among the top 50 hospitals across the country in the following five specialties: Diabetes and Endocrinology; Gastroenterology and GI Surgery; Nephrology; Orthopedics and Urology. Also on the list was Sarasota Memorial Hospital and Morton Plant Hospital, ranking No. 8 and No. 9, respectively.
"Airbnb announces settlement with Miami Beach over rental restrictions" via Ryan Nicol of Florida Politics — Airbnb and Miami Beach have agreed to a settlement after Airbnb sued the city over increasingly stringent requirements for the rental site. Miami Beach approved an ordinance last September to help ensure property owners register with the city before renting on Airbnb. The ordinance forced Airbnb to display that a property owner has obtained a business tax license from the city. Failure to include that information in a listing would trigger a $1,000 fine for Airbnb. Those fines could reach $5,000 for additional offenses. As part of the settlement, Airbnb will begin to post that information.
"She wanted to become a citizen; now, she can't come back" via Lane DeGregory of the Tampa Bay Times — They cried at the airport, huddled by the tram to the terminal, choking on their good-byes. Maria Martinez Rivera, then 33, shouldered her backpack and wiped her eyes. She had not been apart from her husband in 16 years, not since she left Mexico and came to Clearwater to be with him. She had never been away from their children, not even for a night. On that morning in late April 2018, she didn't want to leave. But she knew, for her family to move forward, she had to go back. She was supposed to be gone for a month. Just enough time to fill out forms, have an interview at a U.S. consulate in Mexico and get the visa that would allow her to live in the U.S.— legally.
"On-street parking will be meterless in Creative Village, but it's still going to cost you " via Ryan Gillespie of the Orlando Sentinel — As more and more vehicles begin pouring into Creative Village later this month when the joint downtown UCF/Valencia campus opens, those looking for parking may not find drawn spots but instead strips of on-street zones. But just because there's no meter doesn't you don't have to pay. Orlando is launching a test of meterless parking in Creative Village. If successful, the one-year pilot could later expand to the rest of downtown.
"State prevails on several fronts as trial of Clearwater parking lot shooter looms" via Tampa Bay Times — It was a good day in court for the state and a bad day for the defense of Clearwater parking lot shooter Michael Drejka. Pinellas-Pasco Circuit Judge Joseph Bulone sided against the defense and with prosecutors on several motions during a lengthy pre-trial hearing held Friday to settle several issues weeks ahead of Drejka's manslaughter trial, scheduled to start Aug. 19. Drejka, 48, is accused of fatally shooting Markeis McGlockton on July 19, 2018 in a dispute over a handicap-reserved parking spot.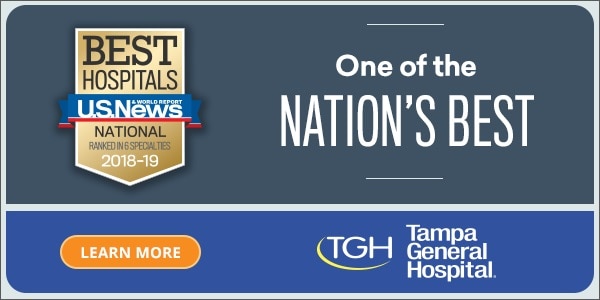 — OPINIONS —
"Guns should be much harder to get" via David Jolly for USA TODAY — Gun violence in America today occurs because those who wish to commit gun violence have easy access to firearms, and they benefit from some of the most permissive gun laws in the world. Surely this could not have been the society contemplated by our Founders when they authored the Second Amendment — a sentence so tortured in its modern interpretation that little consensus exists among scholars some 230 years later. While the entire premise of the Constitution was to protect the individual's liberty from government encroachment, our rights articulated in it are preciously fundamental, but they are not absolute. So the Second Amendment right to bear arms is a fundamental right, but not an absolute one. Background checks must be universal.
"Families deserve a break with sales-tax holiday" via Wilton Simpson for the Orlando Sentinel — Today's parents are spending a small fortune to get their kids ready for the new year. You don't need a calculator to understand how quickly it adds up. The reason I and 103 legislators voted in favor of this tax relief is this — it helps Florida's families. If you do the math, a family can expect to save between $42 and $56 (depending on the county they're buying school supplies in) just by purchasing them this week instead of next. For a family who struggles to get by, that extra cash can mean more food on the table, an extra tank of gas or a little more for those extracurriculars that can come with their own steep price tag.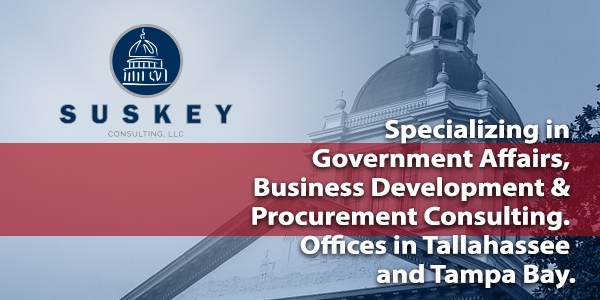 — MOVEMENTS —
"Over 2 dozen apply for two seats on Tallahassee-based state appeals court" via Jim Rosica of Florida Politics — Twenty-six people, including current and former state government lawyers, have applied for two vacancies on the state's 1st District Court of Appeal (DCA) in Tallahassee. Richard Doran, who chairs the 1st DCA's Judicial Nominating Commission (JNC), released the list after the 6 p.m. Friday application deadline. The list includes George Levesque, formerly the state Senate's general counsel and now with GrayRobinson, and Adam Tanenbaum, the current general counsel for the state House.
"Matt Mangas returns to radio in Fort Myers" via Cision's Media Moves — Mangas returned to programming as program director at WJPT-FM radio in Fort Myers. He will maintain his role as PD/midday host in sister rock station WRXK-FM, apposition he's held since April 2019. Mangas is a radio veteran and has previously also worked at Sun Broadcasting. WJPT-FM radio has also brought in Ralphie Marino as an assistant programming director and morning host, effective July 15. He was most recently on air mornings at WQRC-FM in Cape Cod, Massachusetts, and also did weekends and weekday fill-ins at WKLB-FM country radio in Boston.
— ALOE —
"Epic Universe theme park at Universal Orlando will push wages to $15 an hour. Is it enough?" via Gabrielle Russon of the Orlando Sentinel — $15 is nearly a dollar less than the current median pay for workers in Orlando, which ranks last of all big U.S. cities in wages. And some expressed concerns Friday about the effect on the community of building a massive resort employing 14,000 people — the equivalent of plopping the city of Mount Dora on the International Drive corridor. "That's a lot of people," said Eric Gray, executive director of a nonprofit that runs an affordable grocery store and provides other services to help people escape poverty. "How do we house them? How do we transport them? How do we educate (their children)?"
— HAPPY BIRTHDAY —
Best wishes to state Sen. Ed Hooper, state Rep. Tyler Sirios and Heather Barker.
___
Sunburn is authored and assembled by Peter Schorsch, Phil Ammann, Jim Rosica, and Drew Wilson.
The post Sunburn — The morning read of what's hot in Florida politics — 8.5.19 appeared first on Florida Politics – Campaigns & Elections. Lobbying & Government..