Yesterday, a Democrat was running for Senate District 39 who had the experience — and fundraising chops — to put the Republican-held seat in play.
Not anymore.
First reported by Florida Politics, Pinecrest Councilwoman Anna Hochkammer dropped out of the SD 39 race Thursday due to an undisclosed medical issue.
"I am a fighter at heart and know that I will overcome my health challenges — but quite frankly, I cannot take on two fights at once," she said in a note to supporters.
Her exit left state Rep. Ana Maria Rodriguez and Angie Charino, both Republicans, as the only candidates vying for one of the only competitive Senate seats on the 2020 ballot.
That's expected to change shortly, however.
Former Democratic state Rep. Robert Ascencio is no longer mulling a run — he told the Miami Herald he's in. But he's not the only Democrat considering the South Florida Senate seat.
Rep. Javier Fernandez' interest has been piqued, too.
The Florida Democratic Party's Senate campaign arm tried to recruit him early on, but he was reluctant seeing as he doesn't live in the district.
As of Thursday, he's giving it a second thought.
If he puts his name in the hat, it will swap out a Senate candidate problem for a House one — his District 114 seat could potentially flip back to Republican control.
SD 39 is likely to be one of the most expensive state legislative races of the 2020 cycle, and adding a competitive primary on the Democratic side would make that outcome inevitable.
— SITUATIONAL AWARENESS —
Tweet, tweet:
—@scontorno: There are quite a few Men for Women For Trump here.
—@CharlieCrist: Mr. [Richard] Swann was a political force. We honor his memory and celebrate everything he did to support our values.
—@BillGalvano: As Florida welcomes more than 900 new residents a day, the MCORES program can help us address congestion, establish hurricane evacuation routes, enhance regional connectivity that promotes trade and logistics, and many other urgent transportation needs.
—@Annette_Taddeo: Floridians are rightfully looking for more than talk — they want action. We need to get sensible reforms passed, and a special session allows us to focus singularly on an issue that deserves our full attention. I voted yes, and I'm ready to get to Tallahassee
—@CarlosGSmith: I LOVE Harry Potter, but why doesn't @UniversalORL use their record profits from $170/day theme park ticket sales to pay for this new road for their new park? Why are taxpayers paying $16 million for it?
—@Mdixon55: Packers have a game in Canada tonight, playing right into the hands of the #DixonIsaCanadian crowd
—@craigtimes: Oh, #Florida! Woman driving on a suspended license goes to sheriff's department to try to get them to give her back a car she stole. PS: Classic mugshot.
— DAYS UNTIL —
Florida Gators opens vs. Miami football — 1; St. Petersburg primary election — 4; UCF Knights football opens vs. Florida A&M — 6; USF Bulls football opens vs. Wisconsin Badgers — 7; FSU Seminoles football opens vs. Boise State — 8; Labor Day — 10; CNN hosts candidate forum on the climate crisis — 12; TaxWatch Productivity Awards — 19; First Interim Committee Week for 2020 Session — 24; "Morning" Joe Scarborough releases "This Ends Badly: How Donald Trump Conned America" — 25; MSNBC hosts candidates event on climate in D.C. — 27; "Joker" opens — 42; Triple Force Friday: the next generation of Star Wars products arrives — 42; Florida Chamber Future of Florida Forum begins — 65; Brexit scheduled — 69; 2019 General Election — 74; 3rd Annual Florida Internet and Television FITCon starts — 76; TaxWatch 40th Annual Meeting — 101; 2020 Session begins — 144; Florida TaxWatch State of the TaxPayer Dinner in Tallahassee — 145; Iowa Caucuses — 164; New Hampshire Primaries — 172; Florida's presidential primary — 207; 2020 Summer Olympics in Tokyo begin — 336; Florida primaries for 2020 state legislative/congressional races — 368; 2020 General Election — 438.
— TOP STORY —
"NHC: 50% chance for tropical depression to form as it heads toward Florida" via Joe Mario Pedersen and Cristóbal Reyes of the Orlando Sentinel — Chances of the disturbance in the Bahamas becoming a tropical depression over the next five days increased to 50 percent, the National Hurricane Center said. A 30 percent chance of tropical development is possible during the next 48 hours while the system moves northwestward toward Florida's east coast, according to the center's 8 p.m. update. If the system goes from tropical disturbance and grows into a tropical storm it will be the fourth named storm of the 2019 hurricane season — "Dorian." Projections show the storm traveling up the East Coast where warmer waters and low wind shear in the upper atmosphere make it ideal for it to mature into a stronger storm, said WOFL meteorologist Jayme King.
"System near Bahamas could bring heavy rain to Florida this weekend" via ClickOrlando.com — Satellite and surface observations show a broad area of low pressure has formed just northwest of Andros Island in the central Bahamas, according to the National Hurricane Center. Forecasters said the system continues to produce a large area of disorganized showers and thunderstorms that extend eastward over the western Atlantic for a few hundred miles. A tropical depression could form over the weekend or early next week while the system moves near the coast of east-central Florida and then offshore of the southeast United States coast.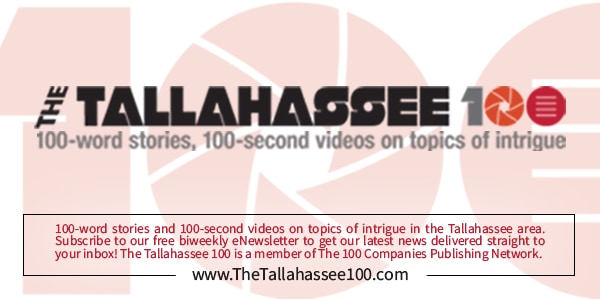 — DATELINE: TALLY —
"DeSantis team defends Judge … on Twitter" via Dara Kam of the News Service of Florida — DeSantis' office pushed back against a news website that questioned the residency of a recently appointed judicial circuit judge. The Florida Daily reported the Seminole County Property Appraiser's website lists Michael Kraynick as holding a homestead in Seminole County "about two miles over the border from Orange County since 2016." The website also noted that Kraynick, in his application to the Judicial Nominating Commission, listed the Seminole County address for his home and voter registration. The state Constitution requires justices and judges to live and be registered to vote within their court's jurisdiction. DeSantis' spokeswoman Helen Ferre tweeted the residency issue was corrected before Kraynick took the oath of office.
Wrong.Judge Kraynick moved to appropriate district prior to taking oath of office as required by Constitution so he is compliant. His residency prior to taking oath of office is a non-issue. https://t.co/vhMkcji6Fk via @Florida Daily

— Helen Aguirre Ferré (@helenaguirrefer) August 21, 2019
"Former Lee Sheriff asks DeSantis to investigate Carmine Marceno's credentials" via Jacob Ogles of Florida Politics — Former Sheriff Rodney Shoap sent a letter last month to DeSantis calling Sheriff Marceno's credentials into question. He pointed to a Fox 4 report that suggested Marceno may never have qualified to take the Florida State Police Officer's Exam. "I can find no evidence anywhere that the appointed Sheriff worked as a full-time police officer for 12 full months before moving to Florida and taking his exam," Shoap tells Florida Politics. If an individual worked at least a year full time in a law enforcement agency outside the state, they can take an equivalency test and avoid having to go through a Florida police academy program.
Richard Corcoran wants $73M hike in scholarship spending — The Florida Department of Education is requesting a $73 million increase in scholarships serving both K-12 and college students. Some of that increase is due to new students entering the Florida education system, but Education Commissioner Corcoran also to expand scholarships geared mostly toward school choice, reports Andrew Atterbury of POLITICO Florida. The budget request, approved by the Board of Education on Wednesday, would increase funding for the Gardiner Scholarship for students with disabilities by $42 million. The increase request comes after lawmakers put $19.6 million into the Gardiner program this budget year to address a student waiting list. The request said about 4,000 students are still on the waiting list.
"Early party-line votes on gun violence special Session" via the News Service of Florida — Initial voting for a legislative special Session on gun violence confirm House Democrats will have a tough time reaching the required 60 percent approval in both chambers. Of the 12 Senators who responded Wednesday, the first day Secretary of State Laurel Lee collected votes on whether to convene a special session, four Democrats voted in favor and eight Republicans opposed. Among the votes cast by House members, the results also ran along party lines, with 14 Democrats in support and 23 Republicans against the proposal. Without losing any of their own members, Democrats must convince seven Republicans in the Senate and 25 Republican in the House to support the call for a special Session.
"Bill would end time limit to report sexual battery on minors" via the News Service of Florida — A bipartisan group of state lawmakers has reintroduced a measure that would eliminate the statute of limitations on reporting sexual offenses involving minors. Sen. Linda Stewart filed a proposal (SB 170) intended to end the three-year window for minors aged 16 and 17 to report a sex battery. Sen. Keith Perry has co-sponsored the measure, which the lawmakers hope will be taken up during the upcoming Legislative Session which begins in January. "The bill was inspired by women such as Donna Hedrick, who was abused by a teacher and buried her secret for more than 40 years, and numerous others who could have reported and possibly stopped notorious repeat offenders such as Jeffery Epstein had the statute of limitations not run," a news release from Stewart said.
"Lawmakers refile tax break for diapers" via the News Service of Florida — Orlando Democratic Rep. Amy Mercado filed a proposal (HB 87) for the 2020 Session. State Sen. Lauren Book has filed an identical measure (SB 54). The proposals would exempt diapers, incontinence undergarments, incontinence pads and incontinence liners from sales taxes. Book's bill has already been assigned to hearings in three Senate committees. Book and Mercado backed the idea in the 2019 session, with the proposal clearing two Senate committees and for a time considered for inclusion in a tax relief package.
"Low-interest loans trigger Florida lawmaker's renewed call for NRA, Marion Hammer investigation" via James Call of the Tallahassee Democrat — Tax filings reveal that powerful gun lobbyist Hammer has received hundreds of thousands of dollars in loans from the nonprofit she runs in Tallahassee. The revelation of the low-interest loans has Rep. Anna Eskamani renewing a call for a legislative investigation of Hammer's lobbying and consulting work on behalf of the National Rifle Association. "When it comes to [the] perception of shadiness this is hitting it to the max," said Eskamani, about the loans. Since 1995, Unified Sportsmen of Florida has steered about $300,000 in loans with an interest rate as low as 2 percent to Hammer.
—"State tourism boss pledges support for Citrus" via Michael Bates of the Citrus County Chronicle
"DCF lawyer warns staff: Ethics rules guide dealings with former co-workers" via Jim Rosica of Florida Politics — The Department of Children and Families top in-house lawyer fired off a memo to the agency's regional managing directors late last month, concerned over "ethical issues raised by conversations with former employees." Without naming names or mentioning specific instances, DCF General Counsel Javier Enriquez sent a reminder July 24 about "ethical behavior," especially when it comes to interacting with "our … former colleagues." "Having shared history, values and understanding is invaluable in getting our work done," Enriquez wrote in a memo. "But this familiarity in understanding and values must be managed consistently with our ethical duties and obligations."
"Recreated LCS minutes not reflective of meetings" via Steve Stewart of Tallahassee Reports — On August 20, 2019, Leon County Schools provided the minutes of three meetings requested last week by Tallahassee Reports. The response, fulfilled by LCS Assistant Superintendent Michele Gale, amounted to two paragraphs for each meeting which lasted up to three hours. The minutes provided by LCS contained only time, location, and a list of attendees. The lack of detail in response to TR's request may be a criminal violation of the Sunshine Law. TR also compared various meeting characteristics between the Agenda Review and the regular school board meetings. It is clear that the minutes for the regular meetings were more detailed than the minutes for the Agenda Review meeting.
— STATEWIDE —
"Guardian ad litem surprises Ben Albritton with honor for child advocacy" via Florida Politics — The Florida Guardian ad Litem Program honored state Sen. Albritton with a surprise ceremony to award him as "Legislator of the Year." The group recognized the Wauchula Republican's years of leadership in bettering the lives of abused, abandoned and neglected children. About 110 staff, volunteers and supporters crowded the Bartow Library to surprise the Senator. Leading the event were Albritton's wife, Missy, Guardian ad Litem Executive Director Alan Abramowitz and Guardian ad Litem Circuit Director Cookie Mooney of the 10th Judicial Circuit. Albritton was the first Florida lawmaker Guardian ad Litem honored as "Legislator of the Year" for his service in both chambers of the Legislature.
"School safety chairman: Guardian training under scrutiny" via the News Service of Florida — The spotlight comes after the Marjory Stoneman Douglas High School Public Safety Commission learned that Palm Beach County school officials hired a private company to train armed school guardians for charter schools in the county. Pinellas County Sheriff Bob Gualtieri, chairman of the commission, sent a memo to other members of the panel, saying Boynton Beach-based Invictus failed to train the guardians properly. While Gualtieri called the Palm Beach school district's contract with Invictus an "anomaly," he said the panel would explore the matter further to ensure shoddy training does not take place in other parts of the state.
"Richard Swann, 'godfather of Democratic fundraising in Florida,' dies at 79" via Steven Lemongello of the Orlando Sentinel — Swann, a key Democratic Party fundraiser and former finance chair for President Jimmy Carter who bounced back from a savings and loan collapse in 1990, died after suffering a heart attack at his law office in Winter Park. Swann, whom longtime political consultant Dick Batchelor called "the godfather of Democratic fundraising in Florida," was 79. "We are saddened by the sudden loss of our incredible father and grandfather, Richard Swann," his family said in a statement. "He dedicated his life to his family, the practice of law, and serving his beloved Central Florida community. For over 40 years, he thrived in the political arena and relished participating in our democracy."
— QUESTIONS ON POT AMENDMENT —
A new political committee, "Make It Legal Florida," registered to push the amendment. It's chaired by Nick Hansen, a veteran operative who has worked on campaigns at all levels and is a former longtime adviser to GOP state Sen. Jeff Brandes.
Hansen is now Southeastern Director of Government Affairs for MedMen, the Los Angeles-based medical cannabis chain with locations and delivery service in Florida.
FP: Many advocates in the marijuana arena say your amendment language does not go far enough and call it a missed opportunity concerning decriminalization and related issues — how do you respond?
Hansen: Unlike many of the other states that have considered this issue, Florida has strict rules on ballot language requiring an amendment to focus only on a "single subject." It was important for us to craft language with one clear goal — safe, legal adult use of marijuana in Florida.
FP: What about local control — does your language address a city or county's ability to regulate dispensaries as they see fit? 
Hansen: The great thing about our ballot language is that it doesn't have to. The Florida law that allows local cities and counties to regulate dispensaries will still be in effect. This amendment doesn't impact that piece of Florida legislation and allows cities and counties to continue to regulate under the existing law.
We also wanted to ensure we aligned with current distribution channels and kept the Department of Health as the regulatory body providing oversight. We feel that the Department has the history and experience to safely regulate not just medical marijuana, but also adult use.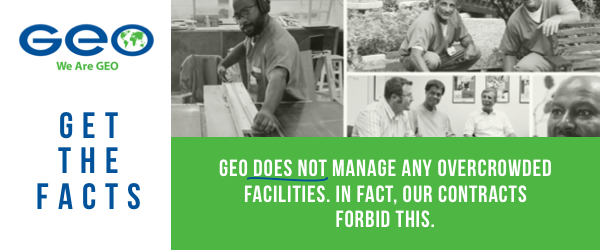 — NOTES FROM ELSEWHERE —
What Humane Society of the U.S.-Florida director Kate McFall is reading — "Group working to rescue greyhounds from race tracks" via Fox19.com in Cincinnati — A Tri-State group is hoping to rescue as many greyhounds as they can because thousands will need homes after states like Florida voted to stop dog racing by 2020. Greyhounds actually peak in their racing careers before they're even three years old. About 20,000 of them retire from U.S. tracks each year. The president of the Greyhound Pets of America Greater Cincinnati Chapter says it was common practice to shoot and kill the dogs when their speeds dropped below 39 mph.
What Lauren Book is reading — "NY Gov. signs legislation allowing more crime victims to sue for damages" via The Albany Times-Union — Gov. Andrew Cuomo signed three bills into law Wednesday allowing more crime victims to seek damages from offenders. The first of the three measures will enable survivors of domestic violence to sue individuals who have violated a restraining order, while an additional two expand legal protections to crime victims who may not have been physically harmed. "By expanding the eligibility for victim compensation, we are ensuring even more crime victims are reimbursed for expenses incurred while fighting their abusers and have the assistance needed to support their recovery," Cuomo said in a release.
What Joe Gruters is reading — "Colorado presidential electors don't have to vote for candidate who wins" via The Colorado Sun — Colorado's presidential electors do not have to vote for the candidate who wins the state's popular vote, the powerful 10th U.S. Circuit Court of Appeals in Denver ruled in a decision that could have major ramifications for future elections. A three-judge panel on the federal appellate court ruled 2-1 against the Colorado Secretary of State's Office in a case dating back to the 2016 presidential election, when three of the state's nine presidential electors — the state's Electoral College voice — tried to vote for candidates other than Democrat Hillary Clinton, who won handily in the state. 
— 2020 —
"Kamala Harris rivals seize on health care stumbles" via Christopher Cadelago and Dan Diamond of Politico — Harris offered her health care plan expecting to bridge the party's divides and decisively answer doubts about her seesawing positions. But in the month since, the California Democrat is still struggling to rebut attacks from her chief rivals who are poking holes in its specifics and accusing Harris of putting political calculation before true conviction. Joe Biden's campaign dismisses it as a 'have-it-every-which-way' plan while Bernie Sanders' camp ripped it as 'cobbled together to address various poll numbers.'
"Bernie Sanders has a Green New Deal" via Alexa Diaz of the Los Angeles Times — Sanders became the latest politician to announce an ambitious plan to tackle a looming climate crisis under the "Green New Deal" label. The Vermont senator and Democratic presidential candidate unveiled the $16-trillion proposal before visiting California, where global warming has the potential to fuel wildfires, heat spells, drought, floods and rising ocean temperatures.
"Joe Walsh says he is 'strongly considering' challenging Trump in Republican primary" via Devon Cole of CNN — Former Illinois Rep. Walsh, who has been publicly mulling a 2020 primary challenge to Trump, said he is "strongly, strongly considering" entering the race. "I'm not trying to be cute or coy. I've told you before, if somebody's going to get in there and go after him … it's got to be done soon," Walsh said. "You're running out of time. But more importantly, these are not conventional times. Look at the guy in the White House. These are urgent times."
"House Democrats appear less likely to get Trump's tax returns before 2020 election" via the Washington Post — House Democrats appear increasingly unlikely to secure Trump's tax returns before the 2020 presidential election, according to interviews with legal experts and several lawmakers, as resistance from the Trump administration has stymied the party's efforts to obtain his personal financial records. Several Democrats involved in oversight see a long path to getting a final court decision, even if they expect to win in the end.
"Trump phones Tampa rally with Kellyanne Conway, Pam Bondi" via Tampa Bay Times  Dubbed "An Evening to Empower," the event was not to be missed by Trump himself. When Bondi announced he was calling in to rally supporters, the crowd went off. "I"m so honored because I love Tampa," Trump told the crowd. "We're doing great with women despite the fake news."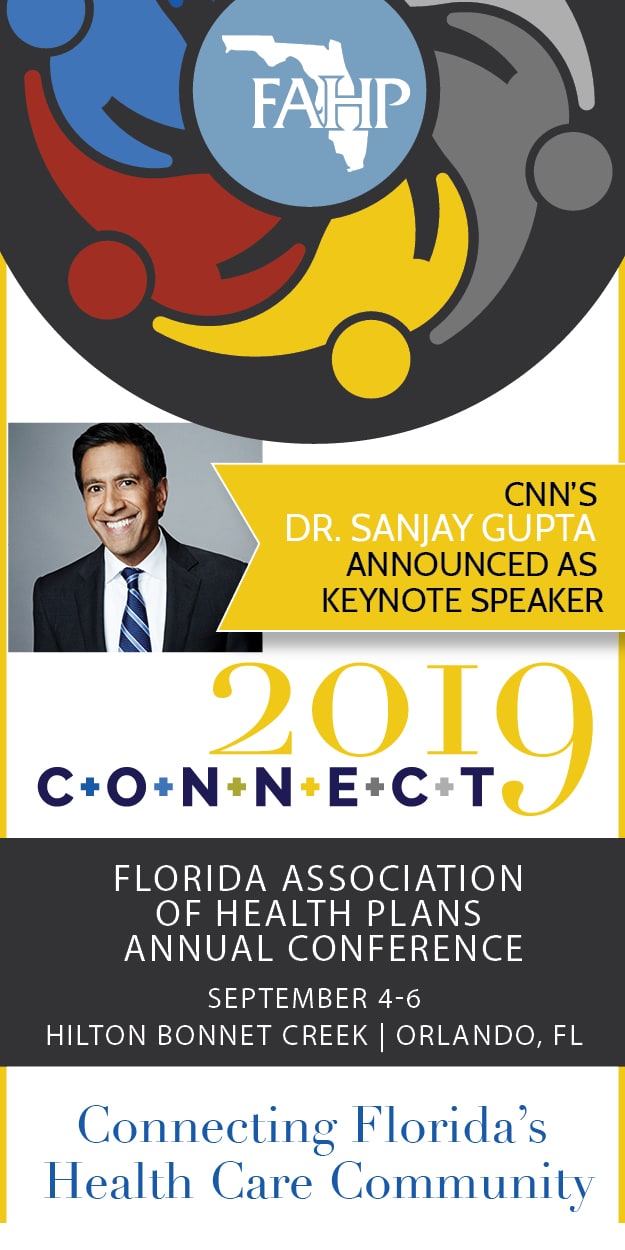 — D.C. MATTERS —
"Marco Rubio rides to rescue the Key deer" via Scott Powers of Florida Politics — With the prospect that Florida's little Key deer species may lose the protection of the federal Endangered Species Act, Rubio is asking Florida to step in and protect the deer. The Key deer, which nearly went extinct in the 1950s, populate the lower Florida Keys. Their comeback is leading the U.S. Fish and Wildlife Service to consider proposing to either downlist or completely delist the species from its protected status, which protects both the animals and their critical habitat In a letter he sent Wednesday to Eric Sutton, executive director of the Florida Fish and Wildlife Conservation Commission, Rubio asked the Florida agency exercise its authority under Article IV, Section 9 of the Florida Constitution to ensure the long term conservation and protection of Key deer populations.
"A show of bipartisanship to address big student loan debt crisis" via Sergio Bustos of the South Florida Sun-Sentinel — It's not every day that Democratic U.S. Rep. Donna Shalala and Republican U.S. Rep. Matt Gaetz agree on a public policy issue. The two Florida lawmakers last week teamed up with House colleagues to introduce consumer-friendly legislation to make the federal student loan process more transparent so that students and parents know the risks and benefits of borrowing money to go to college or trade school. Under their proposed Student Loan Disclosure Transparency Act, borrowers taking out federal student loans would receive a separate monthly loan disclosure statement with easy-to-understand information on future payments, accrued interest, the total cost of attendance and other personalized details. The lawmakers believe the legislation, if passed, will help students and their parents steer clear of landing into serious financial debt.
"Darren Soto, 14 others, hit with quid pro quo allegation in ethics complaint" via Scott Powers of Florida Politics — A formal ethics complaint charges they engaged in a quid-pro-quo offer to a Nevada casino company executive, charging the group dangled legislative support in exchange for labor union organizing. Soto and others charged in the complaint vehemently denied the allegations brought forward by the Foundation for Accountability and Civic Trust, a nonprofit, nonpartisan, though conservatively-funded watchdog group. The complaint was lodged with the Congressional Ethics Office against 14 Democrats, including Soto, and one Republican. In the complaint, the foundation alleges they co-signed a letter to the chairman and chief executive officer of Red Rock Resorts, both discussing support for a tax cut provision he had requested and urging him to allow union organizing activity at his casinos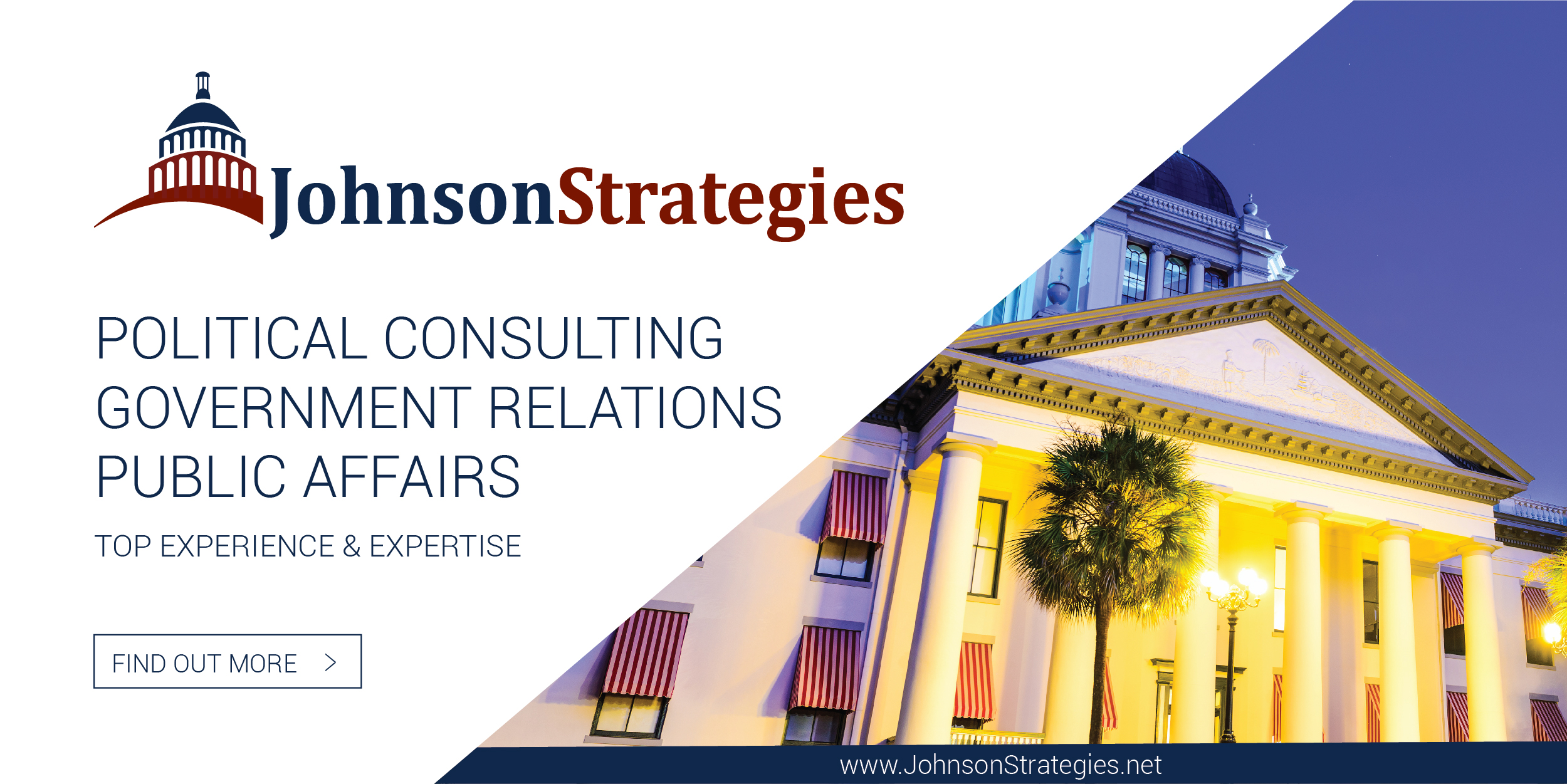 — THE TRAIL —
Story you won't read in Sunburn — "Senate race in Seminole County could tip balance of power in Tallahassee" via Gray Rohrer of the Orlando Sentinel — The story is not in Sunburn because that headline is wrong AND dangerous. We explain why in this Twitter thread.
"Jason Brodeur fundraiser set for Aug. 28" via Drew Wilson of Florida Politics — The Sanford Republican is holding a fundraiser dinner Wednesday. The invitation lists Zander Clem, Tiffany Faddis, Todd Copeland and Rich Newsome as event chairs. Brodeur, who served in the House from 2010 through 2018, is running for Senate District 9. Term-limited Republican Sen. David Simmons currently holds the seat. The seat is potentially competitive, but Brodeur has mounted a strong campaign in the early phase of the race, making the seat a hard sell to potential Democratic challengers. One candidate, Justin Miller, has already called it quits, citing Brodeur's fundraising prowess.
"Buddy Dyer gets endorsement of Equality Florida PAC" via Scott Powers of Florida Politics — Orlando Mayor Dyer has received the endorsement of Equality Florida Action PAC, representing the state's largest LGBTQ political advocacy organization, in his bid for reelection this fall to a fifth term. "Mayor Buddy Dyer has been among the most vocal champions for the LGBTQ community in Florida," said Joe Saunders, senior political director for Equality Florida. Dyer is being challenged in the Nov. 5 election by Orlando City Commissioner Sam Ings, Aretha Simons, and Shantele Bennet. 
"Joshua Rydell picks up 25 fresh endorsements" via Jacob Ogles of Florida Politics — Coconut Creek Commissioner Joshua Rydell announced a whopping 25 endorsements for his State Attorney bid. The move comes as Rydell sets himself about from a crowded field of candidates looking to succeed outgoing State Attorney Mike Satz in the 17th Circuit. "These endorsements are a sure sign that our campaign is gaining momentum," Rydell said. The long list includes Broward County officials like Mayor Mark Bogen and County Commissioner Steve Geller. State lawmakers, including Sen. Kevin Rader and state Reps. Kristen Jacobs, Michael Gottlieb and Dan Daley have also lined up behind Rydell.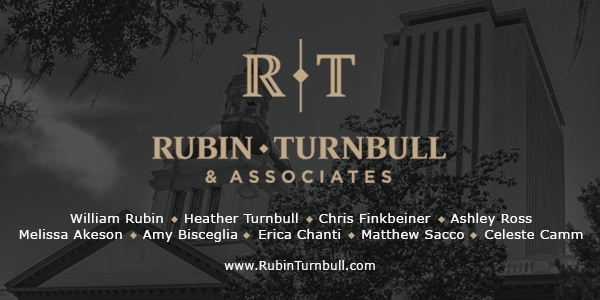 — LOCAL —
"Court denies Florida serial killer's appeals" via The Associated Press — The U.S. Supreme Court has cleared the way for the execution of a Florida serial killer who targeted older gay men in a spree a quarter-century ago. The justices denied the last-ditch appeal Thursday of 57-year-old Gary Ray Bowles, whose lawyers had claimed he is too intellectually disabled to be executed. Bowles was to die by lethal injection 6 p.m. Thursday at the Florida State Prison in Starke. Bowles was condemned for the murder of Walter Hinton in Jacksonville Beach — one of the killings that terrorized the East Coast's Interstate 95 corridor in 1994.
"Serial killer who preyed on gay men executed in Florida" via The Associated Press — Gary Ray Bowles, a serial killer who preyed on older gay men during an eight-month spree that left six dead, was executed by lethal injection Thursday at Florida State Prison. The sentence was carried out at 10:58 p.m., according to the office of Gov. Ron DeSantis.
"Jeffrey Epstein may have gamed the system from beyond the grave" via Kurt Anderson of The Associated Press — The will that Epstein signed just two days before his jailhouse suicide puts more than $577 million in assets into a trust fund that could make it more difficult for his dozens of accusers to collect damages. Estate lawyers and other experts say prying open the trust and dividing up the financier's riches is not going to be easy and could take years. "This is the last act of Epstein's manipulation of the system, even in death," said attorney Jennifer Freeman, who represents child sex abuse victims. By putting his fortune in a trust, he shrouded from public view the identities of the beneficiaries, whether they be individuals, organizations or other entities. For the women trying to collect from his estate, the first order of business will be persuading a judge to pierce that veil and release the details.
"Bonita Springs Council approves Bonita greyhound racing site revamp" via Thaddeus Mast of the Naples Daily News — The aging Naples-Fort Myers Greyhound Racing and Poker building will be replaced by a sleek, new card room and restaurant. Bonita Springs City Council gave its final approval to the redevelopment plan. A smaller, single-story building would stand at the corner of Bonita Beach Road and Racetrack Road across from the RaceTrac gas station. The 30,000-square-foot building will house poker tables, a new restaurant and space for betting on horse races via live television simulcasting, plans show.
"Kids Hope Alliance board expresses concern about city's unilateral decision to put CEO on leave" via Christopher Hong of the Florida Times-Union — The Kids Hope Alliance's board of directors refused to ratify the city's decision to place the agency's CEO on administrative leave, with one board member saying she was "extremely troubled" that Mayor Lenny Curry's office didn't inform the board of its decision before unilaterally making it last week. Brian Hughes, the city's top administrator, put CEO Joe Peppers on administrative leave last week, citing an investigation by the city's Inspector General's Office into workplace misconduct that's focused on Peppers. Hughes made the decision a day after the Times-Union reported that Peppers authored an explosive memo last September accusing Hughes and another Curry official of exerting "undue influence" on him to steer grant money to preferred organizations.
"Coast Guard, Jacksonville fire chief make difficult call to suspend active search for missing men" via Dan Scanlan and Scott Butler of the Florida Times-Union — Coast Guard Capt. Mark Vlaun and interim Jacksonville Fire and Rescue Department Chief Keith Powers said they reached a point where their crews and volunteers can no longer search an area that now extends up to New England with any degree of success. In his 25-year career, Vlaun said he has never seen such a "more comprehensive" and "all hands-on" search operation than the past week. But unless more evidence is found that points to where friends Brian McCluney of Jacksonville and Justin Walker of Fairfax County, Virginia, may have drifted, they can no longer commit those assets.
"Bill Carlson doubles down on Bob Buckhorn feud in Twitter jab" via Janelle Irwin Taylor of Florida Politics — Carlson's long-running disdain for the former Mayor continued Wednesday in a Twitter barb directed at the former elected leader lamenting Buckhorn's support for "toilet to tap." "Hey Bob Buckhorn, in case you don't remember you aren't Mayor anymore," Carlson tweeted. "Stop hurting our city and region. It will take us a decade to fix the damage you left behind." Carlson was referring to Buckhorn's own tweet. "Isn't this special? St. Pete electeds want to deny Tampa the opportunity to reuse water that is already virtually drinkable but considered asking the state to make it legal to pump what is now considered illegal wastewater into the aquifer," Buckhorn tweeted.
"David Straz's charitable foundation is suing a hotel in Africa" via Janelle Irwin Taylor of Florida Politics — The Straz Foundation is suing Palm Spring Hotel in Monrovia, Liberia for $4.8 million to repay principal and interest that went unpaid in a $4.6 million loan the Straz Foundation provided for the hotel in 2018. The loan carried a five-year term with an annual interest rate of 14 percent, which by American standards, is high. The hotel reportedly stopped making payments on the loan at the end of 2018, pushing the hotel into default. If the overdue payments are not made, Straz's foundation could seize Palm Spring Resort's property, including slot machines and a roulette wheel as well as the hotel's license to operate the hotel and casino.
"Former Public Defender Matt Shirk agrees to admit guilt, pay $6,000 fine for breaking laws" via Andrew Pantazi of the Florida Times-Union — Shirk agreed to admit he violated three laws in exchange for paying a $6,000 fine and facing reprimand, but a state ethics commission still has to sign off on the deal. This isn't the first time Shirk has tried to settle his case, and it's still possible the settlement will be thrown out by the state ethics commission. Shirk could face up to $30,000 in fines. He also still faces Florida Bar complaints, and Florida's Governor assigned Gainesville State Attorney Bill Cervone to review Shirk's conduct.
"State investigates injury to inmate at Lowell" via Austin L. Miller of the Ocala Star-Banner — Florida officials are investigating a Wednesday morning incident involving corrections officers and injury to an inmate at Lowell Correctional Institution, a women's prison in northwest Marion County. The Florida Department of Corrections confirmed the investigation but provided no details. The incident appears to be serious. "We're committed to examining all the details regarding this situation and ensuring appropriate action is taken," Secretary Mark Inch said.
"Universal to get state money to build road to new Epic Universe park" via Jason Garcia of the Orlando Sentinel — The $315 million road extension will provide a crucial link between Universal's existing parks and hotels on the northern end of the I-Drive corridor and the new park at the southern end. It's so critical to Universal's expansion plans that the resort will, according to a preliminary agreement with Orange County, design, engineer, permit and construct the publicly-owned road itself — and get public sources to help foot the bill. Orange County is a conduit for the state grant; the $16 million will ultimately pass to Universal. The county has also tentatively committed $125 million of local tax money toward the Kirkman Road extension.
"Pasco's Cotee River Elementary enters third day without air conditioning" via Jeffrey Solochek the Tampa Bay Times — The school district has added floor fans and some portable air conditioning units to the campus, to keep the air circulating. Officials said the buildings are habitable, and they have no plans to cancel classes while awaiting repairs. Spokeswoman Linda Cobbe said maintenance has been working "nonstop" to fix the problem. But they have run into obstacles. It appears that a leak in the system's piping is the primary issue, she said. But its location, combined with rain, has made access to the leak difficult.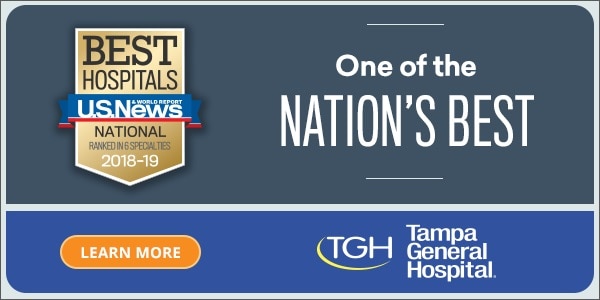 — OPINIONS —
"These three Florida corridors will be so much more than toll roads" via Bill Galvano for the Tampa Bay Times — We also have the opportunity to invest in infrastructure that will revitalize the rural, legacy communities that have formed the backbone of our state for generations. Broadband, water, and sewer connectivity are key quality of life issues. All Floridians should have access to clean water. Meanwhile, investments in sewer systems can help mitigate current and prevent future damage to our environment. Through the multiuse corridors program, we have a real opportunity to bring water and sewer lines within reach of rural communities across our state. Broadband access is critical to both business and educational opportunities. Communities without broadband access have difficulty attracting new capital investment. As we move forward, public participation is critically important.
"Joe Gruters: How the left loses all credibility — Exhibit A" via Florida Politics — You see, sometimes a political narrative is too juicy that those on the liberal left just cannot let it go. They couldn't stand the fact that my decision to postpone the tour was widely lauded. There had to be a way to politicize the tragedies further and keep a storyline alive, they mused. So, they do what they so often do: go too far and, in the process, lose all credibility. This week, Florida Democrats began running digital ads calling on me to cancel the immigration listening tour altogether. These ads, with the World War III headline "STOP THE GOP HATE TOUR," featured me side-by-side with the white supremacists and neo-Nazis who marched on Charlottesville in 2017.
"Recreational marijuana could become legal in Florida. How should the Gov. act?" via Adam Goodman for the Tampa Bay Times — Fresh surveys show that making recreational marijuana legal is already favored by two out of three Floridians. DeSantis, whose surging popularity continues to disarm doubters and empower believers, leads via a simple philosophical yardstick: Get it right and get it done. The Governor now faces a dilemma. How does he deal with an issue he's spoken against, but one the public hugely favors, at a moment when presidential politics is moving to full roar here? Could this be an opportunity to grow the party, and broaden his popularity, by heeding where Floridians want to go? It feels so Shakespearean. "To act or not to act … that is the question."
"Is Joe Biden the Democrats' most electable candidate?" via Noah Pransky of Florida Politics — The Democratic consultants, analysts, and observers who opine all day about the best way to beat Trump tend to spend a lot of time — and wasted breath — debating how they'll motivate their base, how they'll win over independents, and how many times Biden will stick his foot in his mouth during primary season. But they're missing a big point: electability for Democrats in 2020 isn't actually about Democrats; electability for Democrats in 2020 is really all about Republicans. See, poll after poll shows Democrats are already itching to vote, and they seem motivated to cast ballots for anyone with a "D" next to their name. But Biden — so unexciting to so many liberals — is just as unexciting to conservatives.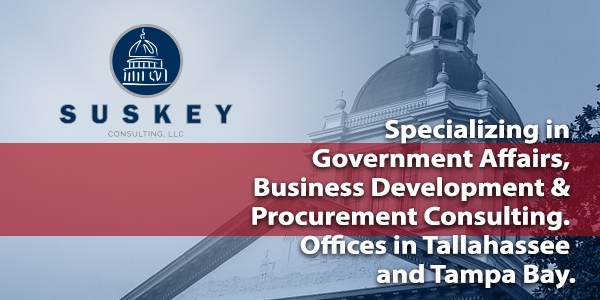 — LOBBYING COMPENSATION —
Florida lobbying firms turned in their second-quarter compensation reports last week, and earnings were was suitable for the middleweight firms in the influence game.
Floridian Partners earned as much as $1.4 million last quarter, with up to $1 million of that sum coming in through legislative lobbying. Buoying that report were some high-paying clients, including Florida and the Seminole Tribe of Florida.
The Mayernick Group — helmed by 2019 TallyMadness winner Tracy Mayernick — brought in another $675,000, matching their first-quarter haul. If everything broke their way, the four-person shop could have raked in as much as $870,000 between April 1 and June 30.
Another quartet, Peebles Smith & Matthews, showed up in the same ballpark. Bill Peebles, John Smith, Ryan Matthews and Angela Drzewiecki earned an estimated $435,000 in legislative lobbying fees and another $100,000 lobbying the executive branch.
Insurance is still the name of the game for Colodny Fass. Led by Katie Webb, their client roster included the likes of Florida Peninsula Insurance Company, Granada Insurance Company and Star Casualty Insurance Company, and it netted them an estimated $570,000 between April and June.
Heffley & Associates punched above its weight for a two-person operation. All told, Richard Heffley and Kelly Horton received $520,000 from their 30 clients in the second quarter.
Another small firm, Larry J. Overton & Associates, broke the $400,000 mark. Firm founder Larry Overton, along with lobbyists Joel Overton and James Card, navigated their operation to $355,000 in legislative lobbying pay and another $50,000 in executive earnings.
The Holland & Knight team piloted the firm to a $465,000 quarter. Their 40-odd clients included some household names, such as State Farm and Heineken. Those contracts brought in $300,000 in legislative pay and $165,000 in executive compensation.
The governmental affairs branch of Gunster Yoakley & Stewart, meanwhile, produced an estimated $460,000 for the corporate law firm. Municipal and utility industry clients were their bread and butter, helping lead them to $360,000 in pay lobbying the Legislature and another $100,000 in the exec.
New and renewed lobbying registrations:
Dean Cannon, Katie Flury, Todd Steibly, GrayRobinson: Boy Scouts of America Central Florida Council, Boy Scouts of America Greater Tampa Bay Area Council, Boy Scouts of America Gulf Coast Council, Boy Scouts of America Gulf Stream Council, Boy Scouts of America North Florida Council, Boy Scouts of America South Florida Council, Boy Scouts of America Southwest Florida Council, Boy Scouts of America Suwannee River Area Council
Jordan Connors, Jordan Connors Group: City of South Bay
Danny Jordan, Nicola Powell, Don Yaeger, Jeanette Yaeger, One Eighty Consulting: Omniangle Technologies
Cameron Pennant: Charlotte County
Sam Wagoner, Sunrise Consulting Group: City of Inverness
— WEEKEND TV —
Facing South Florida with Jim DeFede on CBS 4 in Miami: Sunday's guest is U.S. Sen. Rubio.
Florida This Week on Tampa Bay's WEDU: Moderator Rob Lorei hosts a roundtable panel with Marketing Consultant & Communications Director Beth Weinstein of Indivisible Pasco; political consultant Peter Schorsch, publisher of FloridaPolitics.com; political consultant Adam Goodman, an Edward R. Murrow Sr. Fellow-Tufts University and Independent journalist Kenya Woodard.
In Focus with Allison Walker-Torres on Bay News 9: A discussion about the changing employment situation in Florida, and how the workforce needs to change to meet the needs of businesses. Joining Walker-Torres are state Reps. Mike La Rosa and Susan Valdes, and Frank Walker, Vice President of Governmental Affairs, Florida Chamber of Commerce.
Political Connections on CF 13 in Orlando and Bay News 9 in Tampa/St. Pete: This week's show will take a look at the 2020 Election, including Trump's campaign in Tampa and the latest polls for the pool of Democratic presidential candidates; Political Connections Host Al Ruechel will talk to Hillsborough County Administrator Mike Merrill and Commissioner Les Miller.
The Usual Suspects on WCTV-Tallahassee/Thomasville (CBS) and WJHG-Panama City (NBC): Host Gary Yordon speaks with pollster Steve Vancore and Dr. Ed Moore.
This Week in Jacksonville with Kent Justice on Channel 4 WJXT: This week's guests are Kerri Stewart, JEA VP and Chief Customer Officer; Rick Mullaney of the Jacksonville University Public Policy Institute and Tim Cost, President of Jacksonville University.
— ALOE —
"Signs will now be allowed at Disney for College GameDay" via WESH — Walt Disney World and ESPN reversed course and said guests would be allowed to bring signs into the Magic Kingdom for College GameDay. The popular college football pregame show will be broadcast from the Magic Kingdom Saturday morning ahead of the matchup between Florida Gators and the Miami Hurricanes at Camping World Stadium Saturday night. Fans expressed their displeasure when it was revealed that due to Disney policy, the signs that have become the show's trademark would not be allowed. "Supporting the time-honored tradition of handheld signs during "College GameDay" broadcasts, we are making an exception for guests to bring college football signs to Magic Kingdom Park on Aug. 24 only," a statement from ESPN said.
— HAPPY BIRTHDAY —
Celebrating today is state Rep. Margaret Good, Alexis Lambert, Peggy McKeel, and Peret Pass Celebrating this weekend is state Sen. Rob Bradley, former Rep. Dave Kerner, Leslie Waters, reporter (and pilot) Troy Kinsey, as well as Steve Cona, Fred Grimm and Andrea Reilly.
___
Sunburn is authored and assembled by Peter Schorsch, Phil Ammann, Jim Rosica, and Drew Wilson.
The post Sunburn — The morning read of what's hot in Florida politics — 8.23.19 appeared first on Florida Politics – Campaigns & Elections. Lobbying & Government..