The "2019 Back-to-School Sales Tax Holiday" begins today through Tuesday, Aug. 6.
Qualifying items will be exempt from tax including certain school supplies selling for $15 or less per item, and clothing, footwear, and certain accessories selling for $60 or less per item and computers and certain accessories selling for $1,000 or less per item when purchased for noncommercial or personal use.
"The start of the school year is around the corner and anything we can do to help Florida families afford school supplies is an investment in our future," Gov. Ron DeSantis said in a statement. 
"It is essential that our students have the supplies they need to be successful in school, and I thank the Florida Legislature for responding to the needs of our families."
Added Education Commissioner Richard Corcoran: "I encourage families throughout Florida to save money this weekend by shopping for school supplies — tax-free. Getting ready for the school year can be expensive, and this tax break will help families prepare for the year while setting up students for success."
And Jim Zingale, Executive Director of the Department of Revenue, said the Tax Holiday "is a great time for families to gather the supplies needed for a successful school year."
The 2019 Back-to-School Sales Tax Holiday was passed by the Legislature and signed into law by DeSantis. 
To see what qualifies, visit the Department of Revenue's Back-to-School Sales Tax Holiday website at floridarevenue.com/backtoschool.
— SITUATIONAL AWARENESS —
—@RealDonaldTrump: Budget Deal is phenomenal for our Great Military, our Vets, and Jobs, Jobs, Jobs! Two year deal gets us past the Election. Go for it Republicans, there is always plenty of time to CUT!
—@CHeathWFTV: Drugs from Canada? Not so fast. @marcorubio says in released statement, "Canada can prohibit the exportation" adding "I'm a little bit concerned that we're all getting excited about something that Canada's not going to allow, they have to cooperate."
—@marcorubio: Can someone at @FAANews &/or @DHSgov or @TSA explain one & for all the policy on keyboards & iPads. 1. Are they allowed during takeoff or landing? Because on some flight they say it's OK & on others they say can't use them. 2. What is nature of the threat they pose?
—@DWStweets: Any facility housing youth should be subject to state regulation. But what we've seen at Homestead is the [Donald] Trump administration delaying sponsor reunification. The govt needs to prioritize connecting youth with permanent homes, not permanent detention.
—@GovRonDeSantis: .@NHC_Atlantic is predicting that a tropical depression will form in the Atlantic by early next week. While we closely monitor this system with @FLSERT, make sure you have hurricane supplies ready, including water, medicine and non-perishable food.
—@GrayRohrer: @GovRonDeSantis touts Universal's announcement of a new theme park in a press release, citing its impact on the economy & jobs in FL, which is mighty nice of him considering its parent company, Comcast, gave $135,000 to his GOP primary opponent, Adam Putnam's pac
—@noahpransky: Pro tip: if you ever want an investigative reporter to lose interest in a story, do not respond to their requests for a phone call with accusations of carrying out political hits. They will likely spend the rest of their night digging deeper through public records …
—@UniversalOrl: You: TELL US WHEN #EPICUNIVERSE IS GOING TO OPEN?!?!?!?! Us: New park, who dis?
— DAYS UNTIL —
"Beverly Hills 90210" reboot premieres — 4; Taylor Swift's new album, 'Lover,' released — 21; Florida Gators opens vs. Miami football — 22; St. Petersburg primary election — 25; UCF Knights football opens vs. Florida A&M — 27; USF Bulls football opens vs. Wisconsin Badgers — 28; FSU Seminoles football opens vs. Boise State — 29; Labor Day — 31; CNN hosts candidate forum on the climate crisis — 33; First Interim Committee Week for 2020 Session — 45; "Morning" Joe Scarborough releases "This Ends Badly: How Donald Trump Conned America" — 46; MSNBC hosts candidates event on climate in D.C. — 48; "Joker" opens — 63; Florida Chamber Future of Florida Forum begins — 87; 2019 General Election — 95; 3rd Annual Florida Internet and Television FITCon starts — 97; 2020 Session begins — 165; Iowa Caucuses — 185; New Hampshire Primaries — 193; Florida's presidential primary — 228; 2020 Summer Olympics in Tokyo begin — 357; 2020 General Election — 459.
— TOP STORY —
"U.S. Sugar files lawsuit against Army Corps over Lake Okeechobee management, low water levels" via Chad Gillis of the Fort Myers News-Press — "Since November of 2018, the Corps has released unprecedented volumes of water from Lake Okeechobee, and as a result they've recently driven the lake into the water shortage band (which requires the South Florida Water Management District to implement water shortage policies) during the rainy season," said U.S. Sugar spokeswoman Judy Sanchez. The Army Corps in recent years kept the surface of the lake between 12.5 and 15.5 feet above sea level to protect the lives, businesses and properties around the lake and to provide water for farming, drinking water and nature. U.S. Sugar suggests it's aligned with environmental interests that filed a lawsuit against the Army Corps earlier this year.
— DATELINE: TALLY —
"Ron DeSantis: State not involved in search for child immigrant facility" via News Service of Florida — With Central Florida on the list of potential sites, DeSantis said the state doesn't have much of a role in the federal government's search for a shelter to hold unaccompanied migrant children. "They may rent a facility. They may own some of these facilities. And they kind of do it," DeSantis said Wednesday, during an appearance at the Major League Soccer All-Star Game in Orlando. "That's just the way it is. The one in South Florida, none of our folks are ever really involved in it." On Monday, the federal Office of Refugee Resettlement advised Florida officials that the agency was conducting exploratory assessments of vacant properties, including some in Central Florida.
"DeSantis is getting a new state plane as watchdog worries about rerun of past abuse of old fleet" via Gray Rohrer of the Orlando Sentinel — The new plane isn't coming with a new set of rules for its use, leading one ethics watchdog to question whether it could lead to a reemergence of the abuses by politicians that spurred Rick Scott to ditch the old fleet. "To avoid even the appearance of impropriety they should establish rules that govern the use of what is now public property," said Ben Wilcox, research director for Integrity Florida, a Tallahassee-based ethics watchdog group. When asked what rules or guidelines there will be, DeSantis spokeswoman Helen Ferre would only point to a state law allowing FDLE to transport and protect the Governor. That law doesn't address how and when the aircraft can be used.
"DeSantis wants World Cup" via the News Service of Florida — DeSantis will soon be making a case for Florida to host games in the men's 2026 FIFA World Cup. While attending the Major League Soccer All-Star Game at Orlando City Stadium, DeSantis noted he has upcoming meetings in which he will push for Orlando and Miami to be among the 16 cities across North America where the games will be held. "It's a great return on investment, and I think it's a great thing for experience for a lot of our young kids and families," the Governor said. "But also, it will pump a lot of money into the economy." Orlando hosted five games in the 1994 tournament, when the U.S. was the sole host country.
Assignment editors — DeSantis will make a major announcement joined by Department of Environmental Protection Secretary Noah Valenstein and Fish and Wildlife Conservation Commission Executive Director Eric Sutton, 10:30 a.m., SandBar Tiki & Grille, 1975 Beach Road, Englewood.
"Vendors, critics show interest in Canadian drug importation plan" via the News Service of Florida — The Agency for Health Care Administration issued a request for information from potential vendors in late May. During a month-long response period, two vendors — Ernst & Young and Maximus — responded. Another five responses, however, flagged concerns with the new law. It's unclear how much the companies would charge the state to serve as the vendor of the Canadian prescription drug importation program. Five pages of cost-related information in Ernst & Young's June 25 response were redacted. In its response, Maximus noted that "the cost to implement a program as described in our response can vary greatly depending on the state's requirements," and that the company would "prefer to discuss … pricing directly with the state."
"Lauren Book continues pressure on DeSantis over Jeffrey Epstein case" via News Service of Florida — State Sen. Book is continuing to mine for the public support the Plantation Democrat hopes will pressure Gov. DeSantis into launching an independent investigation into how the Palm Beach County Sheriff's Office handled sex offender Epstein. While the Republican governor mulls her request, Book's taken to Twitter to solicit signatures demanding the independent probe. "We need an FDLE investigation into how #Epstein was able to ENJOY — not SERVE — his time under PBSO supervision," Book, a survivor of childhood sexual abuse, tweeted Monday.
"Joe Gruters to lead forums on immigration" via the Sarasota Herald-Tribune — State Sen. Gruters and Rep. Cord Byrd announced that Venice and five other Florida cities would be the sites for three days of public meetings on immigration. The lawmakers who were the lead sponsors of legislation in the Senate and House on the controversial legislation this year to ban "sanctuary cities," are calling the sessions a "listening tour," saying they are "eager to hit the road and speak to Floridians of all political stripes on what more" Tallahassee can do to help fix a broken immigration system." The meetings will begin on Aug. 19 in Venice. Other sessions will be held in St. Petersburg, Orlando, Jacksonville, Melbourne and Fort Myers. People can RSVP at FloridaImmigrationTour.com.
"Melbourne officials defend city water as residents speak up at Rep. Randy Fine meeting" via Jim Waymer of FLORIDA TODAY — A crowd of 219 worried people packed the city council chamber, hoping for answers to the smelly water drawn from a lake plagued with algae toxins that is now coming from their taps. "I am not crazy," Nancy Kirby said during a town hall hosted by Fine. She held up a gallon jug of water to make her point. "It is disgusting, it is appalling as a mother, and it's just a slap in the face to our city." Fine wanted to try to get water customers' questions answered, not to discuss policy. He vowed to stay on top of the issue and take it to the Legislature. "I promise everybody I will have a water bill," Fine said.
"Group warns Kim Daniels: Stop locking people on Facebook or face potential suit" via Jessica Palombo of WJCT — The Wisconsin-based Freedom From Religion Foundation wrote to Daniels July 23 because someone in her district complained she was blocking people who criticized her religious posts on the page titled State Rep. Kimberly Daniels. Daniels' page discusses both policymaking and, more frequently as of late, Christianity. Daniels is a pastor in addition to an elected official, and she uses the State Rep. Kimberly Daniels page to post video sermons and taped episodes of her Christian radio program. Freedom From Religion Foundation co-President Annie Laurie Gaylor said as a recent court ruling against Trump showed, the mix of both personal and policy use is the heart of the issue.
— STATEWIDE —
"Fight against Florida abortion waiting period suffers a blow" via Brendan Farrington of The Associated Press — A four-year-old fight to stop Florida's 24-hour waiting period for abortions suffered a setback when an appeals court ruled that a judge shouldn't have declared the law unconstitutional without a full trial. In a 2-1 ruling, the 1st District Court of Appeal sent the lawsuit back to the circuit court, saying the state has built evidence that supports the constitutionality of the law. The American Civil Liberties Union is challenging the law on behalf of a Gainesville abortion clinic. A state Supreme Court injunction has prevented the waiting period signed into law by then-Republican Gov. Scott in 2015 from being implemented. That injunction will remain in place while the lawsuit goes to trial.
"Surgeon General declares hepatitis A public health emergency" via the News Service of Florida — After more than 2,000 cases of reported hepatitis A cases in Florida this year, state Surgeon General Scott Rivkees declared a public health emergency. "I am declaring this Public Health Emergency as a proactive step to appropriately alert the public to this serious illness and prevent further spread of hepatitis A in our state," Rivkees said. Rivkees encouraged people to be vaccinated against the virus, which is spread through oral injection or fecal matter. "It is important that we vaccinate as many high-risk individuals as possible in order to achieve herd immunity," Rivkees said. The statement also notes that the Department of Health will request assistance from the Centers for Disease Control and Prevention.
"FPL, AT&T battle over utility poles" via News Service of Florida — In a clash of two of the state's most prominent companies, Florida Power & Light and AT&T Florida are battling in court and at the Federal Communications Commission about payments for the use of utility poles. AT&T asked a federal court this week to dismiss a lawsuit in which FPL accuses the telecommunications company of breaching a contract that deals with payments for the use of hundreds of thousands of poles. In the lawsuit, filed July 1, FPL alleged that the telecommunications company did not pay about $20 million owed for 2017 and 2018. AT&T said it delivered checks to FPL for the disputed amounts just hours after the lawsuit was filed.
ICYMI from last night's "Last Call" newsletter — A Florida judge has agreed to a public reprimand to resolve judicial misconduct charges stoked in part by her suggesting to a murder defendant that she should "die within six weeks" in prison. The Florida Supreme Court disclosed the case against Circuit Judge Robin Lemonidis, who sits in the 18th Judicial Circuit, on Thursday. Lemonidis also agreed to attend "stress management counseling to ensure that such conduct is never repeated," a court filing shows. In another criminal trial, Lemonidis … "addressed counsel, witnesses, and others without the patience, dignity, and courtesy required."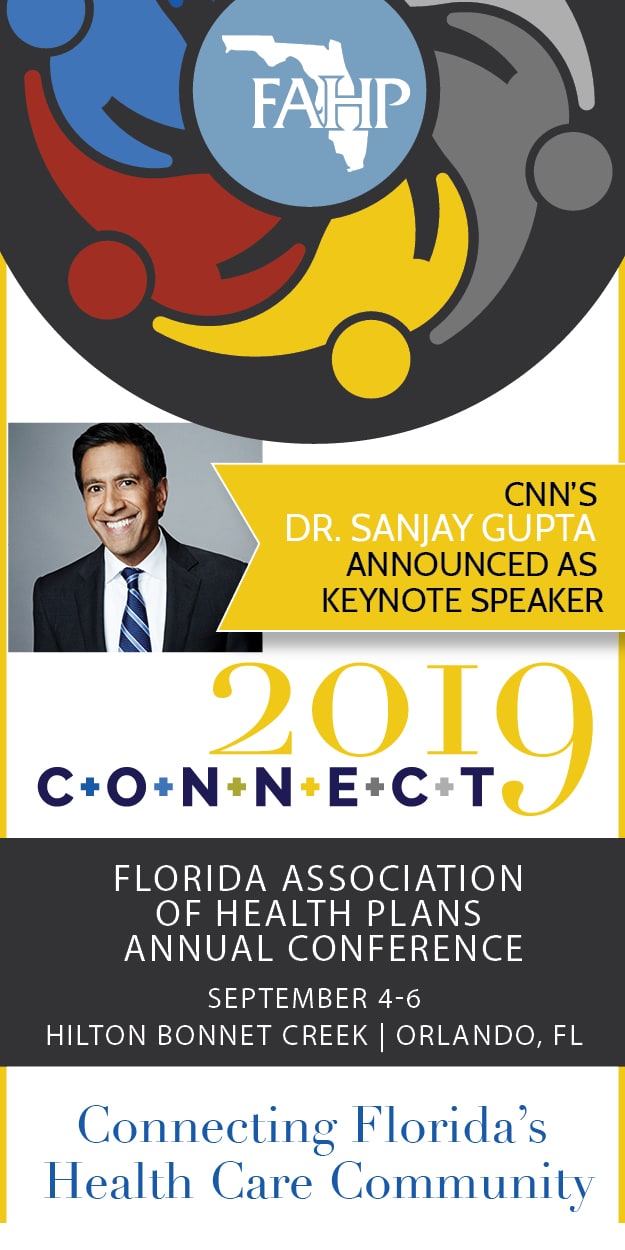 — D.C. MATTERS —
"Ted Deutch now supports impeachment, says inquiry already underway" via Ryan Nicol of Florida Politics — U.S. Rep. Deutch of Florida's 22nd Congressional District now says an impeachment inquiry into Trump is well underway. He made the argument in a Thursday op-ed in the Sun-Sentinel. "We don't need to launch an impeachment inquiry," Deutch argued. "It has been underway since March." Deutch becomes the third member of the Florida delegation to support moving forward with an impeachment inquiry against Trump. He joins U.S. Reps. Val Demings and Debbie Mucarsel-Powell. Deutch's comments echo remarks from U.S. Rep. Jamie Raskin of Maryland. Following Special Counsel Robert Mueller's testimony to the U.S. House, Raskin said the Democratically-controlled House was already undergoing a de facto "impeachment investigation."
"Marco Rubio: cheaper drugs from Canada? Not so fast" via Christopher Heath of WFTV — The idea sounds good — buy drugs from Canada, where the government controls prices, and import them into the United States. But there is just one problem: Canada. "Canada can prohibit the exportation because it could cause a shortage for them," Rubio said in a statement. "They've already said they're going to if we did this. So I'm a little bit concerned that we're all getting excited about something that Canada's not going to allow. They have to cooperate." The Florida Legislature passed HB-19, a bill designed to establish the Canadian Prescription Drug Importation Program. But Canada, which has price controls on prescription drugs, was apparently not notified of the plan, according to its health minister.
"Woman pleads guilty to throwing cup at Matt Gaetz" via The Associated Press — Federal court records show that 35-year-old Amanda Kondrat'yev pleaded guilty to assault in Pensacola. Authorities say Kondrat'yev was part of a group protesting in June outside a town hall meeting attended by Gaetz. The second-term Republican was leaving a coffee house when a cup struck him in the back. Several witnesses identified Kondrat'yev as the assailant, and the throw was caught on video. Kondrat'yev faces up to a year in prison at her Oct. 17 sentencing.
— 2020 —
"Who won the second debates? Gamblers say Joe Biden." via Noah Pransky of Florida Politics — Gamblers who bet on U.S. politics — typically through overseas online sportsbooks — appear confident enough in Biden's performance that they're putting new money on the former vice president to win the 2020 Democratic nomination. His performance, coupled with lower expectations, had odds on a Biden victory improving overnight on most online sportsbooks. Other candidates getting gamblers' attention include Hawaii Congresswoman Tulsi Gabbard and New Jersey Sen. Cory Booker. According to online prediction/betting site PredictIt, gamblers still believe Biden to be the best bet to win the Democratic primary, with his shares trading at 27 cents, correlating with a 27 percent confidence level. Warren shares were trading at 23 cents, with Harris down by a third overnight, to 16 cents.
"Only seven candidates qualified for the next Democratic debate" via Maggie Astor of The New York Times — The Democratic National Committee has set stricter criteria for the third set of debates, which will be held on Sept. 12 and Sept. 13 in Houston. If 10 or fewer candidates qualify, the debate will take place on only one night. Candidates will need to have 130,000 unique donors and register at least 2 percent support in four polls. They have until Aug. 28 to reach those benchmarks. Seven candidates have already met both qualification thresholds and are guaranteed a spot: Biden, Booker, Pete Buttigieg, Kamala Harris, Beto O'Rourke, Bernie Sanders, and Elizabeth Warren. Three other candidates are very close: Julián Castro, Andrew Yang and Amy Klobuchar.
"Presidential hopefuls invited to gun control forum in Vegas" via Michelle Price of The Associated Press — Two prominent gun control organizations will host a forum for Democratic presidential candidates in Las Vegas on Oct. 2, the day after the city marks the second anniversary of the deadliest mass shooting in modern U.S. history. The Giffords group and March For Our Lives said the forum focused on gun violence will be the first of its kind for presidential hopefuls and will be open to all candidates who meet the Democratic National Committee's polling and fundraising thresholds for the September debate. The organizations did not yet have details on which candidates would be attending. They have until Aug. 28 to qualify for the September debate.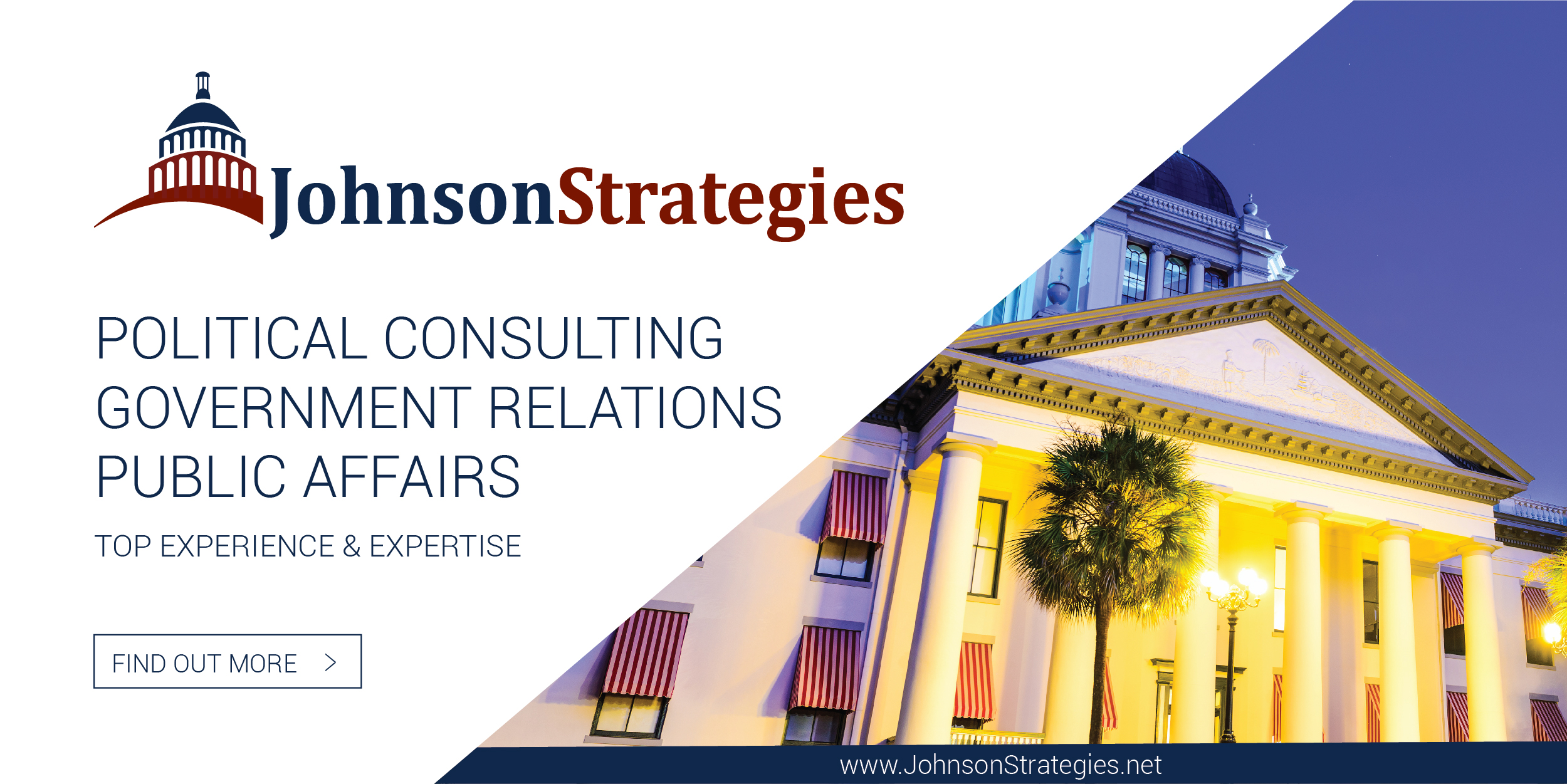 — THE TRAIL —
"DCCC disses Maria Elvira Salazar campaign after pair of early errors" via Ryan Nicol of Florida Politics — File the Democratic Congressional Campaign Committee (DCCC) under "not impressed" after Salazar announced her candidacy Thursday. Salazar came within 6 percentage points of Donna Shalala in an open contest for the seat in Nov. 2018. But after a pair of errors during Salazar's launch, the DCCC seems to think Shalala is sitting pretty. First, Salazar misspelled her campaign website in the video announcing her candidacy. It would be bad enough that the link sent viewers to a broken page. But in fact, the link sends you to Shalala's own campaign website. Also, Salazar appears to have originally filed in the wrong district, according to FEC documents.
First on #FlaPol — "Bruno Portigliatti to challenge Geraldine Thompson in HD 44" via Florida Politics — A second Republican is looking to oust Democratic Rep. Thompson in Orange County's House District 44. Orlando businessman Portigliatti announced he has signed up to run for the seat, joining fellow Republican Frank Blanco, also of Orlando. "Central Florida is a community of great opportunity and growth that embodies the principles which make our country great," he said. Portigliatti cited HD 44's voter registration numbers, which slightly favor Republicans. Indeed, the seat was held by a Republican, Bobby Olszewski, before Thompson eked out a two-point win in November.
"Fiona McFarland boasts more than $100k in cash on hand" via Jacob Ogles of Florida Politics — The Sarasota Republican raised $41,415 in July. That comes after a successful June financial report and makes her the fundraising leader in House District 72 for the moment. "Though we're only in the early stages of this race, the momentum we've generated tells me there's enthusiasm for principled, common-sense representation in Tallahassee," McFarland said. That solid haul comes as a critical time. Incumbent state Rep. Margaret Good announced last week she will forgo seeking reelection and instead run for Congress. She's challenging Republican U.S. Rep. Vern Buchanan in Florida's 16th Congressional District.
"Miramar attorney announces state House run" via Samantha Gross of the Tampa Bay Times — Thomas Fabricio, a Republican, will be challenging Rep. Cindy Polo for her highly contested state House seat in 2020. "I am running for state representative because I want to do my part to create economic opportunity, provide relief for seniors on fixed incomes and address issues affecting our quality of life such as traffic congestion and affordable housing," Fabricio said in a statement. "I believe I have the record of experience to address those challenges and make this part of the state even better." The seat, which includes portions of Broward and Miami-Dade counties, was formerly held by Republican Manny Diaz Jr. before he reached term limits and successfully ran for Senate in 2018.
"Public schoolteacher Lucia Baez to run for Miami-Dade School Board" via Ryan Nicol of Florida Politics — Baez has jumped into the race for the District 3 seat on the Miami-Dade County School Board. "I am inspired to run because I see the potential of our students in my classroom every single day," Baez said in an announcement Thursday. "As a lifelong educator, I understand firsthand what is needed to prepare our students for successful careers and will bring my experiences to the District. I strongly believe every child must receive a high-quality education." After her announcement was made formal, Baez touted a pair of endorsements from Democratic lawmakers based in Miami-Dade — U.S. Rep. Shalala and state Sen. Annette Taddeo. "We need more teachers on the Board who understand education," Shalala said.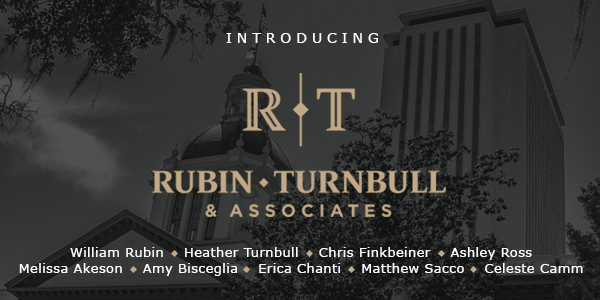 — LOCAL —
"Rain from tropical wave plus King Tide may bring flooding" via The Associated Press — National Weather Service meteorologist Larry Kelly says the highest tide window will occur around 11 p.m. Friday. The King Tide, coupled with rainfall from the tropical system, could create a drainage problem along the low-lying areas of the coast. The system could bring 2 to 3 inches (5 to 7.6 centimeters) of rain to parts of South Florida between Thursday and Saturday. Kelly says South Florida is amid the season's first King Tide and the next one is at the end of August.
"Former Jacksonville public defender Matt Shirk gave away guns, money after failed reelection" via Andrew Pantazi of the Florida Times-Union — After Shirk was ousted from office in 2016, he spent or gave away tens of thousands of dollars on himself and his friends, including handing nine state-owned firearms to a motorcycle club without documentation. A Florida Auditor General's report details the repeated ways that Shirk violated state law or policy before and after his failed reelection bid. The report details how Shirk used state employees to staff his personal nonprofit, Vision for Excellence, including assigning attorneys to work at fundraising events. Because that nonprofit receives less than $50,000 a year, its financial records, unlike other nonprofits, are not publicly available from the Internal Revenue Service. This makes it unclear whether Shirk was paying himself a salary from the nonprofit.
"Judge OKs Katrina Brown representing herself at fraud trial" via Steve Patterson of the Florida Times-Union — Former Jacksonville City Council member Brown can represent herself in her federal fraud trial even if it's a dangerous idea, a federal judge said. "She knows what she is doing and has made the choice with her eyes wide-open," U.S. Magistrate James Klindt ruled minutes after telling Brown: "I would strongly urge you not to try to represent yourself." Jury selection is scheduled to start Aug. 14, and opening arguments are set for Aug. 19. "I don't believe that two weeks is feasible for me to prepare," Brown told the judge but said she'd prepare the best she could. "I still intend to exercise my constitutional right," she told Klindt.
"Port St. Lucie lost Amazon's HQ2, but St. Lucie County was a winner, landing new facility" via Keona Gardner of TCPalm — St. Lucie County has been on Amazon's radar for about two years, ever since Port St. Lucie and the Economic Development Council of St. Lucie County pitched Port St. Lucie as a site for HQ2. "I think we made a strong impression and put ourselves on their radar," said Jill Marasa, the council's vice president of business retention and expansion. "Amazon has a really great team of real estate professionals who are always looking for new locations. They do it quietly, and they like to make the announcement in their own time." It was late spring when SLC Commercial Realty and Development was listing the property. Amazon first reached out to the broker, then called Peter Jones, county economic-development manager.
"Gainesville expects dockless scooters launched this fall" via Andrew Caplan of the Gainesville Sun — City officials are gearing up for the launch of Gainesville's first batch of dockless electric scooters, which could test residents' maturity and patience. Though some have expressed excitement about the green alternative scooters offer, others are outraged at the devices cluttering their hometowns. Cities around the country have reported people tripping over the devices while walking on sidewalks and riders weaving in and out of traffic. In September, commissioners are expected to vote on an ordinance that would allow companies to send as many as 1,500 pay-to-ride scooters into the public after going through a permit process that the University of Florida also must approve.
"Pat Neal responds to concerns about Venice sewage spill" via Earle Kimel of the Sarasota Herald-Tribune — Developer Neal responded to concerns raised by Venice resident Gerard Viverito on how the 448,800-gallon sewage spill on July 24 was cleaned up, and whether further remediation will be done to ensure that none of the land is tainted. The spill happened when a contractor with H&J Construction hit a 16-inch force main on the east end of the property. Neal highlighted the cleanup response, during which H&J workers dug a recovery pit to capture the wastewater. Vacuum trucks then recovered the wastewater, which was then put back into the system at a lift station. Neal noted in his email that a spill of this magnitude has not occurred in his 49 years in the construction business.
"Busted: New tech aims to take a bite out of Homestead Exemption fraud" via Florida Politics — Brevard and Duval counties are cracking down on homestead exemption fraud, and they're turning to tech to do it. The counties last month rolled out a fraud detection suite developed by LexisNexis Risk Solutions. The Homestead Fraud Detection Solution puts property tax filings side by side with thousands of public records and commercial data sets to suss out whether homeowners are paying their dues. Out of the 300,000 homestead exemptions claimed in the two counties, Brevard has found 400 fraudulent accounts and Duval has found 500. That's resulted in $2.7 million and $2.4 million in collections, respectively.
— END OF WATCH —
"Flags at half-staff for Broward Sheriff's deputy killed in crash" via Florida Politics — The 30-year-old Benjamin Nimtz, who had been with BSO since last March, was killed Sunday, July 21, while responding to a call in Deerfield Beach. He was "killed in a vehicle crash at the intersection of South Military Trail and S.W. 10th Street while responding to a domestic violence call at 3 a.m.," according to the Officer Down Memorial Page. Flags were at half-staff Thursday at the Broward County Courthouse, Deerfield Beach City Hall, the Broward Sheriff's Office, and at the Capitol.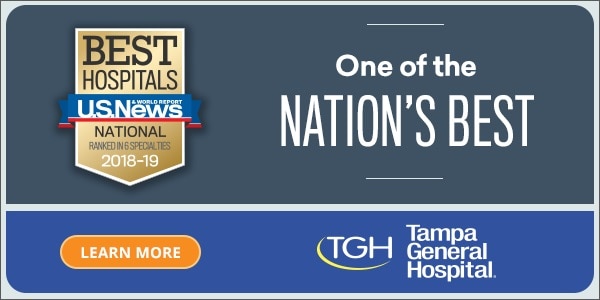 — OPINIONS —
"Of course, Donald Trump flips on GOP ideas. He never understood them in the first place." via Rick Wilson for The Washington Post — Trump blithely tweeted out his support for voter ID legislation and "Paper Ballots as backup (old fashioned but true!)" just a week after Senate Majority Leader Mitch McConnell killed legislation that included funding for paper ballots. In one throwaway line, Trump simultaneously reminded us why the election security issue had Washington Post columnist Dana Milbank calling McConnell a "Russian asset" and exposed himself as a simpleton. It's just the latest example in a career of not-even-half-baked utterances that show just how poorly briefed and shallow he is. When it comes to articulating anything close to traditional GOP beliefs, he's as likely to sound like the lifelong Democrat he was until Republicans tell him what to think.
"No more debate. Impeachment inquiry is underway" via Ted Deutch for the South Florida Sun-Sentinel — The Judiciary Committee officially started its investigation into the abuse of power by President Trump on March 4, 2019. The stated purpose was to consider all constitutional remedies for presidential misconduct, including impeachment. In every meaningful way, our investigation is an impeachment inquiry. Trump has turned the White House into a black box. The American people deserve to hear from former White House Counsel Don McGahn, under oath, about when the President ordered him to fire Mueller. And from Corey Lewandowski about when he was asked to narrow the scope of the investigation to protect the President. And from former Attorney General Jeff Sessions about Trump's pressure campaign to take back control of the investigation.
"The problem with the Democratic debates" via the South Florida Sun-Sentinel editorial board — Listening to those debates — shamefully mismanaged by CNN moderators persistently goading the candidates into striking sparks, rather than shedding light — it would be easy to overlook that all agree on two fundamental points: Every American should have health care as a human right. And we shouldn't have to spend more than twice as much on it as Canada and other industrialized nations that boast universal coverage. Any of the Democratic proposals would be an improvement over the status quo. Each preserves the freedom to choose one's physicians. But it's the boldest ones — the Medicare for All reform advocated by Sanders and Warren — that risk crashing into the ditch and reelecting Trump and a Republican Congress.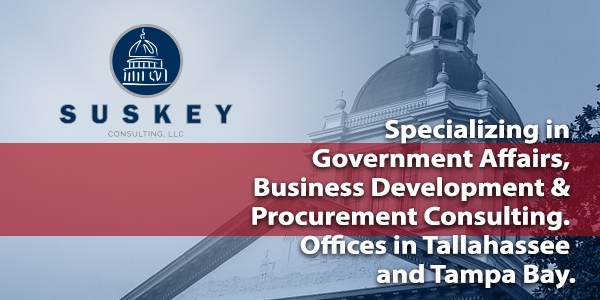 — MOVEMENTS —
"Michael D. Jones to headline Florida Chamber summit" via Florida Politics — The Florida Chamber of Commerce announced that retired U.S. Army Major General Jones would headline its Military, Defense and Veterans Opportunities Summit next month. Jones served for 34 years in the U.S. Army, including deployments to Bosnia and Iraq. He currently works as a management consultant at The Spectrum Group. Jones is one 20 speakers the Florida Chamber has announced for the summit, which will be held Aug. 13 and 14 at the Hyatt Regency Jacksonville.
"Lobbying compensation: Buchanan Ingersoll & Rooney nets $750K in Q2" via Florida Politics — Full-service law firm Buchanan Ingersoll & Rooney earned up to $750,000 in lobbying pay during the second quarter, new compensation reports show. The bulk of the cash — up to $500,000 — was earned lobbying the Legislature. The balance came in through executive branch work. Using the median number for each client, the firm earned $555,000 over the three months — $350,000 in the Legislature and $205,000 in the executive. The second-quarter reports keep Buchanan Ingersoll & Rooney on track to beat their overall compensation for 2018 when they earned an estimated $2.82 million.
"Personnel note: Tasha Carter named Florida's Insurance Consumer Advocate" via Florida Politics — Chief Financial Officer (CFO) Jimmy Patronis announced the appointment of Carter as the state's next Insurance Consumer Advocate. Carter's appointment is effective immediately. She has been the Director of the Department of Financial Services' (DFS) Division of Consumer Services. A news release explained, "The Insurance Consumer Advocate (ICA) works independently from DFS and serves Floridians by actively engaging with consumers and working with stakeholders to find consumer-focused solutions on insurance matters."
New and renewed lobbying registrations:
Michael Kesti, Government Relations Group: Miami Club Rum
Dominic Magnolo, Duane Morris Government Strategies: Triangle Capital
— WEEKEND TV —
Facing South Florida with Jim DeFede on CBS 4 in Miami: The Sunday show provides viewers with an in-depth look at politics in South Florida, along with other issues affecting the region.
Florida This Week on Tampa Bay's WEDU: Moderator Rob Lorei hosts a roundtable panel with Republican political consultant Natalie King; Pinellas County Democratic Party Vice Chair Johnny Boykins; journalist Joe Henderson and Tampa Bay Times reporter Anastasia Dawson.
In Focus with Allison Walker-Torres on Bay News 9: A discussion about Florida lawmakers approving a bill to allow more students to use taxpayer-funded vouchers to pay for private schools. The show will also explore the expansion of voucher programs and school choice, including the "Family Empowerment Scholarship Program."
Political Connections on CF 13 in Orlando and Bay News 9 in Tampa/St. Pete: This week's show will analysts Ana Cruz and Chris Ingram weighing in on the second round Democratic debates in Detroit; PolitiFact will rate statements made by the candidates during the debate; Al Ruechel hits the road to chat with county government officials.
The Usual Suspects on WCTV-Tallahassee/Thomasville (CBS) and WJHG-Panama City (NBC): Gary Yordon speaks with pollster Steve Vancore, attorney Sean Pittman and Dr. Ed Moore.
This Week in Jacksonville with Kent Justice on Channel 4 WJXT: This week's guests are Jacksonville Mayor Lenny Curry, JEA CEO Aaron Zahn and Jacksonville City Councilman Ron Salem.
— ALOE —
"Universal's Epic Universe theme park announced in Orlando" via Scott Powers of Florida Politics — Florida's first all-new, full theme park in 20 years was revealed in Orlando as the curtain dropped on plans for Universal's Epic Universe, a potentially huge new park in the International Drive Corridor. Officials of Universal Parks and Resorts and its parent company Comcast Corp. were joined by Gov. DeSantis and Orange County Mayor Jerry Demings to make the broad announcement, though company officials revealed few details. The park will be built on 541 acres that Universal Parks and Resorts has been assembling for decades along Universal Boulevard, essentially behind the Orange County Convention Center, which faces the next street, International Drive.
"Tacko Fall, the NBA's tallest player, loves Dragon Ball Z and his fans who dress up like tacos" via Danielle Paquette of The Washington Post — Normal clothes don't fit Fall, who stands 7-foot-7. After signing last week with the Boston Celtics, the 23-year-old Senegal native is back in Africa's westernmost city for the first time in seven years. He cannot believe how much has changed — his hometown and his life. He used to own one pair of sandals in the seaside capital. Fall is still not used to this attention. Especially when he's tired. Sometimes, he would rather be in his hotel bed, winding down with animé on his PS4 console. (He watches Japanese shows with his Crunchyroll subscription.) But he appreciates the fans, the men who dress up as tacos at his games and yell, "It's Tacko Tuesday!" — even though it isn't Tuesday.
Tweet, tweet:
It's Tacko (Fall) Tuesday! #NBASummer pic.twitter.com/BIeQIJ9QBv

— NBA on ESPN (@ESPNNBA) July 10, 2019
— HAPPY BIRTHDAY —
Best wishes to former House Speaker Dean Cannon, as well as Kevin Cate, and Lindsey Perkins Zander. Celebrating this weekend will be Ryan Anderson, Lisa Ard, Patrick Baskette, state House candidate Andrew Learned, and our friend, Herbie Thiele of Sachs Media Group.
___
Sunburn is authored and assembled by Peter Schorsch, Phil Ammann, Jim Rosica, and Drew Wilson.
The post Sunburn — The morning read of what's hot in Florida politics — 8.2.19 appeared first on Florida Politics – Campaigns & Elections. Lobbying & Government..