Good Monday morning.
What better way to start the day than with this …
Welcome to the world — Emma Juliana Giery, daughter of Elyssa and Adam Giery. Adam is the managing partner of Strategos Public Affairs. Emma was born Saturday, coming in at 7 lbs., 9 oz. "Mom and baby are happy and healthy," Adam messages.
___
While few stories can top the arrival of a new baby, here are two first-in-Sunburn personnel notes.
>>>The Personal Insurance Federation of Florida has tapped Scott Matiyow as the organization's new vice president of Legislative and Regulatory Affairs. Matiyow will serve as a lead lobbyist on property and casualty insurance issues and will develop political strategy for PIFF's political committee. Before joining PIFF, Matiyow worked as a staff member for the Florida Senate Committee on Banking and Insurance for eight years, serving as a senior legislative analyst. "Scott's deep legislative experience and his understanding of the personal lines insurance marketplace, combined with his professionalism and communications skills, make him an excellent fit for this role," said Michael Carlson, PIFF president and CEO.
>>Stearns Weaver Miller is bringing aboard Marco Paredes Jr. as Director of Governmental Affairs. Before joining the firm, Paredes served as Associate Director of Health for an influential state advocacy organization and as Vice President of Regional Governmental Affairs for a Fortune 500 managed health care company. "Marco has extensive experience developing and implementing policy, strong relationships with government decision-makers, and a broad knowledge of the process and issues before the Florida Legislature, state government agencies, and local governments," managing director Rick Schatz said.
___
If you're looking for a podcast to listen to today, please give Battleground Florida with Christopher Heath a listen.
In an hourlong episode, Chris and I discuss the rise of digital media, Democratic pitfalls in Florida ahead of 2020, the Tampa-Miami beef over the Cuban sandwich, Marco Rubio's 2022, and moving the state capital to Orlando (duh!).
Oh, and just to freak some of you out, the 2020 Primary Election Day is exactly one year away.
— SITUATIONAL AWARENESS —
—@RealDonaldTrump: The Failing New York Times, in one of the most devastating portrayals of bad journalism in history, got caught by a leaker that they are shifting from their Phony Russian Collusion Narrative (the Mueller Report & his testimony were a total disaster), to a Racism Witch Hunt …
—@michaelcalderone: Trump told reporters today that he's "the one calling the shots" on the general election debates, according to the WH pool report. That would be news to the Commission on Presidential Debates, which has overseen the process for decades.
—@DavidJollyFL: I'm of the increasing mindset the Dem nominee should skip any and all debates with him. Just tell the country there's no debating a liar and move on. Let them each take their message straight to voters.
—@AndrewYang: I was a busboy at a Chinese restaurant as a teenager. You never forget that. The heated washer burned my hands. The other workers scoffed at me because they'd gotten used to it years ago. I still tip well to this day.
—@JimmyPatronis: If @StPeteFL wants to wage war over the cancer benefits debate — I'm ready. They're splitting hairs with a first responder's life. We must not allow these heroes to slip into a bureaucratic hole
—@VoteRandyFine: Cool moment — when you are sitting in a conference session at @ALEC_states and one of your bills gets highlighted and you had no idea it was going to happen. Proud to work with @GovRonDeSantis to pass and sign HB 741, the strongest anti-Semitism bill in U.S. History.
—@JenniferJGreen: Has anyone ever tried to find the remittance form on the DOR website? It's crazy to make tax remittance so difficult. @JoeGruters is a CPA and understands why consumer convenience makes sense. This should have been done years ago!
—@DanTallahassee: Is it just me, or do endangered animals walk around like they own the place?
—@WhatfieldTD: Eve on Adams is coming to the top of the DoubleTree downtown. It should be available for dinner, drinks and as rentable venue. "The views are incredible," Ed Murray tells @TalChamber
— DAYS UNTIL —
Taylor Swift's new album, 'Lover,' released — 4; Florida Gators opens vs. Miami football — 5; St. Petersburg primary election — 8; UCF Knights football opens vs. Florida A&M — 10; USF Bulls football opens vs. Wisconsin Badgers — 11; FSU Seminoles football opens vs. Boise State — 12; Labor Day — 14; CNN hosts candidate forum on the climate crisis — 16; TaxWatch Productivity Awards — 23; First Interim Committee Week for 2020 Session — 28; "Morning" Joe Scarborough releases "This Ends Badly: How Donald Trump Conned America" — 29; MSNBC hosts candidates event on climate in D.C. — 31; "Joker" opens — 46; Triple Force Friday: the next generation of Star Wars products arrives — 46; Florida Chamber Future of Florida Forum begins — 70; 2019 General Election — 78; 3rd Annual Florida Internet and Television FITCon starts — 80; TaxWatch 40th Annual Meeting — 105; 2020 Session begins — 148; Florida TaxWatch State of the TaxPayer Dinner in Tallahassee — 149; Iowa Caucuses — 168; New Hampshire Primaries — 176; Florida's presidential primary — 211; 2020 Summer Olympics in Tokyo begin — 340; 2020 General Election — 442.
— TOP STORY —
"Memo reveals a House Republican strategy on shootings: downplay white nationalism, blame left" via Steve Contorno of the Tampa Bay Times — A document sent by House Republicans provides a framework for how to respond to anticipated questions like, "Why won't you pass legislation to close the 'gun show loophole' in federal law?" and "Why shouldn't we ban high-capacity magazines?" The answers are boilerplate Republican arguments against tougher gun restrictions. But it also included this question: "Do you believe white nationalism is driving more mass shootings recently?" The suggested response is to steer the conversation away from white nationalism to an argument that implies both sides are to blame. "White nationalism and racism are pure evil and cannot be tolerated in any form," the document said. "We also can't excuse violence from the left."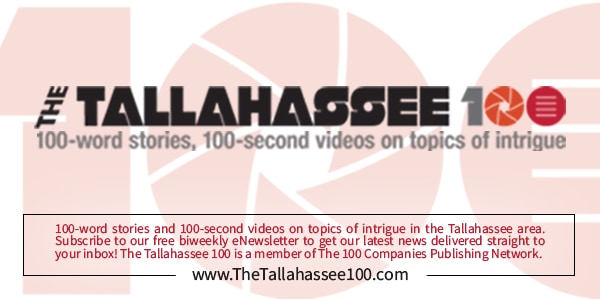 — DATELINE: TALLY —
Assignment editors — Gov. DeSantis will make a major announcement, 9:30 a.m., Lee County Emergency Management, 2665 Ortiz Ave., Fort Myers.
Wait, what? — "Member of anti-immigration 'hate group' joined Lt. Gov. Jeanette Núñez at Miami event" via Samantha Gross of the Miami Herald — Miami Republican Núñez was a special guest at a talk hosted by the Federated Republican Women of North Dade. Jonathan Hanen, who represents the Federation for American Immigration Reform, or "FAIR," was also a guest speaker. The organization has been labeled a hate group by the Southern Poverty Law Center and helped write a controversial "sanctuary cities" ban. According to a video of the 20-minute speech provided by the Republican women's group, Hanen warned of immigrant "caravans forcing their way in" to the country. He said that illegal immigrants have burdened the economy and led to "crime in every state." Núñez said she left the event before Hanen spoke and was unaware of his participation.
"Senate resolution condemning white supremacy off to rocky start" via Ana Ceballos and Dara Kam of the News Service of Florida — Senate Republican leaders say the first step toward preventing mass violence is condemning white nationalism and white supremacy as "hateful, dangerous and morally corrupt," according to a draft resolution. But Senate Democrats want to see the chamber do more. Senate Minority Leader Audrey Gibson wants the Senate to note that mass violence is also caused by individuals that use semi-automatic rifles and high-capacity magazines to carry out their attacks. The Senate resolution may be off to a rough start after Gibson sidestepped Republican leaders by sending the media a copy of her edited version of the proposal before it was finalized and distributed to reporters.
"Florida Senate pledges response to shootings" via John Kennedy of the GateHouse Capitol Bureau — But critics are skeptical that the state's Republican-controlled Legislature will do anything to stem what many say is a central driver of massacres — the ready availability of high-capacity, high-powered weapons. "It's not mental health, and it's not video games, it's easy access to guns that contribute to these shootings, and we all know that," said Gay Valmont, Florida leader of Moms Demand Action For Gun Sense in America. "That is the conversation we'd like the Florida Legislature to have." Senate President Bill Galvano has directed his chamber to begin next month to have a wide-ranging examination of what in a memo to senators he called the "various factors involved in mass shootings."
Dan Daley files bill to repeal state gun preemption law — Daley is looking to remove a law that bars local officials from passing stricter gun control measures than those that have been approved by the state. During his time as Coral Springs City Commissioner, Daley was among the officials to sue the state over a law penalizing local officials for violating that preemption. Now, he wants the preemption removed altogether. Daley's bill (HB 6009) is a companion measure to legislation introduced by Sen. Annette Taddeo (SB 134). The proposals were filed less than two weeks after a pair of deadly mass shootings in Texas and Ohio. However, it's unlikely either measure will gain traction inside the Republican-controlled Florida Legislature.
"Why one Democratic state lawmaker voted for educational choice" via Lorraine McBride of redefinED — While speaking to the audience that gathered at the St. Petersburg College Midtown Center, state Rep. Wengay Newton shared why he is so passionate about equal opportunity. He began with his life story. Newton grew up in a single-parent household. He became a teen father and worked hard to provide for his family while completing school. His one-way ticket toward that destination was a quality education. Newton stressed the importance of preschoolers receiving fundamental preparation at home. Earlier this year, his bill, HB 2161, Home Instruction for Parents of Preschool Youngsters (HIPPY), led to a $3.9 million appropriation for the program to help strengthen the parent's role as the child's first teacher.
"Kionne McGhee, Dane Eagle bring messages of promise, warning from Taiwan" via Jacob Ogles of Florida Politics — The House Republican Leader and Democratic Leader respectively, Eagle and McGhee led a group of nine lawmakers to the Asian nation-state. The chief aim was boosting connections between Florida and a sister state in the Eastern World. But with tensions mounting between China and Hong Kong, another democratic state under the auspices of the communist nation, lawmakers also say the impacts of an international crisis came more clearly into view. In seeking ways to bolster international commerce and working relationships, the pols felt traveling together was important in showing unity. "It was important to go in a bipartisan manner," said Eagle. "This is about domestic security and preserving world peace, if you will. These are not partisan issues."
Happening today — The Orange County legislative delegation will meet as it prepares for the 2020 Legislative Session, 9:30 a.m. and 2 p.m., Orange County Administration Center, commission chamber, 201 South Rosalind Ave., Orlando.
"Gus Barreiro, ex-lawmaker and advocate for vulnerable children, has died" via Carol Marbin Miller of the Miami Herald — Barreiro, who fled Cuba on a Red Cross flight at age 3, became one of the state's greatest advocates for vulnerable children — and perhaps Florida's most powerful voice for adolescents who were caught up in the juvenile justice system. During his eight years in the Florida Legislature, and later as the public policy and community engagement liaison with The Children's Trust, Barreiro fought lawmakers, state agency heads, bureaucrats — and even members of his own political party — to improve conditions for impoverished children, and kids in foster care and state custody. He died Friday morning of a massive heart attack unexpectedly, said his half brother, Bruno Barreiro, who served on the Miami-Dade Commission from 1998 to 2018. He was 60.
— DEMOCRATIC RIFT —
Amid lingering tensions about the termination of the House victory consulting team, some Democrats have started to openly wonder if a new election needs to take place before anyone steps into the role of leading House Democrats after the 2020 elections.
After an extended day of debate, state Reps. Evan Jenne and Bobby DuBose announced they would share power after the 2022 elections instead of force a leadership vote.
Some Democratic colleagues saw this unprecedented power-sharing move foregoing an actual vote avoided — or possibly violated — the Democratic caucus rules, which call for a nominating process and an explicit mention of ballots.
None of that happened when Jenne and DuBose announced they would share duties instead, with Jenne leading policy efforts and DuBose focusing on politics.
But that move bothered state Rep. Al Jacquet, who said: "I was in the room, just shocked … looking around to see if no one was seeing this hijack."
Other caucus members confirm they took no vote about the deal from Jenne and DuBose.
"No vote was cast by any members for either Jenne or DuBose," said state Rep. Anika Tene Omphroy, a Lauderdale Lakes Democrat.
— STATEWIDE —
ICYMI — "July jobless rate lowest since 2006" via Jeff Ostrowski of the Palm Beach Post — The Palm Beach County job market continues to boom. The county's unemployment rate in July was just 3.6 percent, state labor economists said. July is usually a slow time for hiring. Last month's unemployment rate was Palm Beach County's best reading for July since 2006, when a dangerous housing bubble had inflated. The county added 13,900 jobs from July 2018 to July 2019, a 2.3 percent pace that lagged Florida's job growth of 2.9 percent, the state labor department said Friday. Palm Beach County's job growth has routinely trailed that of other parts of the state. The job stats reflect the economy in July, when investors and employers had a sunny outlook.
"Job growth, 'AAA' bond rating, tourism record: All's sunny in the Sunshine State" via John Haughey of TheCenterSquare.com — Florida recorded a second straight month of job gains after four months of stagnant growth in employment. The new job report was part of a trifecta of good economic news for the state as Florida's 'AAA' bond rating was reaffirmed by S & P Global Ratings and Visit Florida, the state tourism promotion agency, reported 68.9 million tourists visited Florida over the first six months of 2019 — a 5 percent increase over the same period last year and the most significant number of visitors during any six-month period. Florida posted a 3.3 percent unemployment rate on July 31, a 0.1 decrease from June's unemployment rate and significantly below the nation's 3.7 unemployment rate, according to the BLS.
"Study: New law drastically undercuts felon voting rights restoration" via Wayne Washington of the Palm Beach Post — Four of five felons who would otherwise have been eligible to register to vote after passage of Amendment 4 are barred from casting a ballot because of a new state law opponents liken to a poll tax. And a disproportionate share of those would-be voters are black. Those are the findings of a preliminary study conducted by a University of Florida professor for civil liberty groups suing DeSantis after he signed into law Senate Bill 7066. The study, conducted by UF political science chairman Daniel Smith, is based on July data supplied by 48 of the state's 67 counties and from the state Department of Corrections. The two largest counties captured in the study are Palm Beach and Orange.
"Why marijuana could be legal in Florida as soon as 2020" via Xander Peters of Rolling Stone — One of the signs of cannabis-related change next year is the new political committee Make It Legal Florida. It's chaired by Nick Hansen, a longtime adviser to Republican State Sen. Jeff Brandes, who recently took on the role of southeastern director of government affairs at MedMen. Then there's the advocacy group Regulate Florida, which is also backing a proposed 2020 amendment to legalize marijuana, has gathered more than 83,000 signatures so far, campaign manager and Tampa-based lawyer Michael Minardi tells Rolling Stone. Then there's Orlando attorney John Morgan: "I believe that #marijuana should be legal. I think we have time and I think there is money to get it done. I already have the minimum wage signatures. #PotDaddy."
Happening today — A coalition of churches and other organizations will hold a news conference to discuss "restorative justice" as an alternative to a more-punitive criminal justice system, 11 a.m., Florida Press Center, 336 East College Ave., Tallahassee.
"Where was the health department? A year after toxic algae crises, others step up to do what the state agency hasn't" via Amy Bennett Williams of the Fort Myers News-Press — A year after south Florida's calamitous toxic algae blooms, the water may look clearer, but widespread anxiety lingers about the blooms' long-term health effects. Instead of stepping to the fore as the crisis unfolded, Florida's Department of Health hung mostly in the background. It's there still. Collier County ear, nose and throat doctor Robert Zarranz has been dismayed at the agency's chronically ineffectual posture. "I haven't seen the health department acting as a health department. I just haven't seen any action from them." What Zarranz has seen is several patients made sick by algae toxins. Although the agency has yet to emerge as a leader, other government agencies, nonprofits and individuals have stepped up instead.
"Sewage spills, wastewater make for a bad year for Florida waterways" via Christopher Heath of WFTV — Since the first of the year, the Florida Department of Environmental Protection had recorded 932 "Notices of Pollution" including a recent event in Satellite Beach, when 2,000 gallons spilled. For state Rep. Randy Fine, the spills are the source of consistent concern from voters. Fine's bill (HB 141) passed the Agriculture and Natural Resources Appropriations Subcommittee 11-0 but died in the State Affairs Committee. It would have required public notification by wastewater treatment facilities that "unlawfully discharge raw or partially treated sewage into any waterway or aquifer within 24 hours of discovering the discharge" and pay a $1 per gallon fine for discharges or $2 per gallon to fix the problem.
"Sewage spills keep taxing Indian River Lagoon, other waters; state issues fines, but is that enough?" via Jim Waymer and Tyler Vazquez of Florida Today — The culprit: sewer systems that can't keep up with the rainfall. It's become a recurrent summer problem, one that adds excess nitrogen, phosphorus, and pathogens into the Indian River Lagoon. Algae thrive, other marine life does not. Monday night, heavy rains overloaded pipes at a Tucker Lane lift station in Cocoa, sending 7,600 gallons of raw sewage into a storm drain leading to a canal. Tuesday, Rockledge spilled 3,000 gallons of nutrient-rich reclaimed water into a stormwater system that flows to the lagoon when a line broke on the west side of U.S. 1, north of Eyster Boulevard. Those spills happened not long after 1,000 gallons of sewage flowed into a Satellite Beach canal Aug. 11.
"Judges who took sides in child welfare contract fight face reprimand" via Elizabeth Koh of the Miami Herald — Five current and former circuit judges who weighed in on who should oversee child welfare operations in Miami-Dade and Monroe counties are now facing a possible reprimand from the state Supreme Court for taking sides in the $500 million contract fight, according to documents filed with the court Thursday.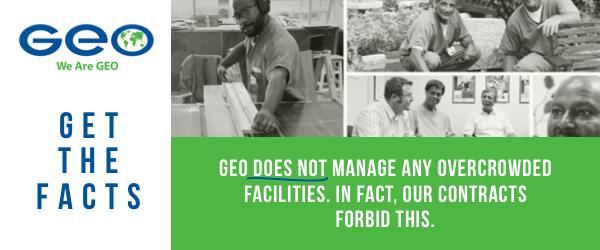 — 2020 —
"2020 Democrats are stepping up their courtship of Native American voters. Here's why." via Ledyard King and Shelby Fleig of the Des Moines Register — Democrats seeking the White House are starting to focus on issues facing Native Americans: Native American voter turnout has ticked upward in the last several elections, and while Native Americans make up a small slice of the electorate, they overwhelmingly support Democrats. An increase in Native American voters in key battleground states could overcome the margins of victory Trump earned in Michigan, Wisconsin, Arizona and North Carolina, native activists said. Said U.S. Rep. Deb Haaland of New Mexico, one of the first Native American women to serve in Congress: "The Indian vote is going to make a difference for various congresspeople across the country, for House and Senate seats across the states, for county commissions."
"Beto O'Rourke visits gun show in Arkansas one day after releasing gun control plan" via Caroline Linton of CBS News — O'Rourke returned to the campaign trail after taking a 12-day hiatus following the mass shooting in which 22 people were killed in his hometown of El Paso on August 3. "In Arkansas, I listened to gun owners and sellers — and appreciated hearing their perspectives," the Texas Democrat posted on social media. "But as the plan we released yesterday says, if I'm president, you wouldn't be able to buy weapons of war for $395. You wouldn't be able to buy them at all." O'Rourke paid $10 to get into the event and spoke to a gun seller there. The gun seller said he would support a requirement that gun-show sellers like him get a federal firearms license.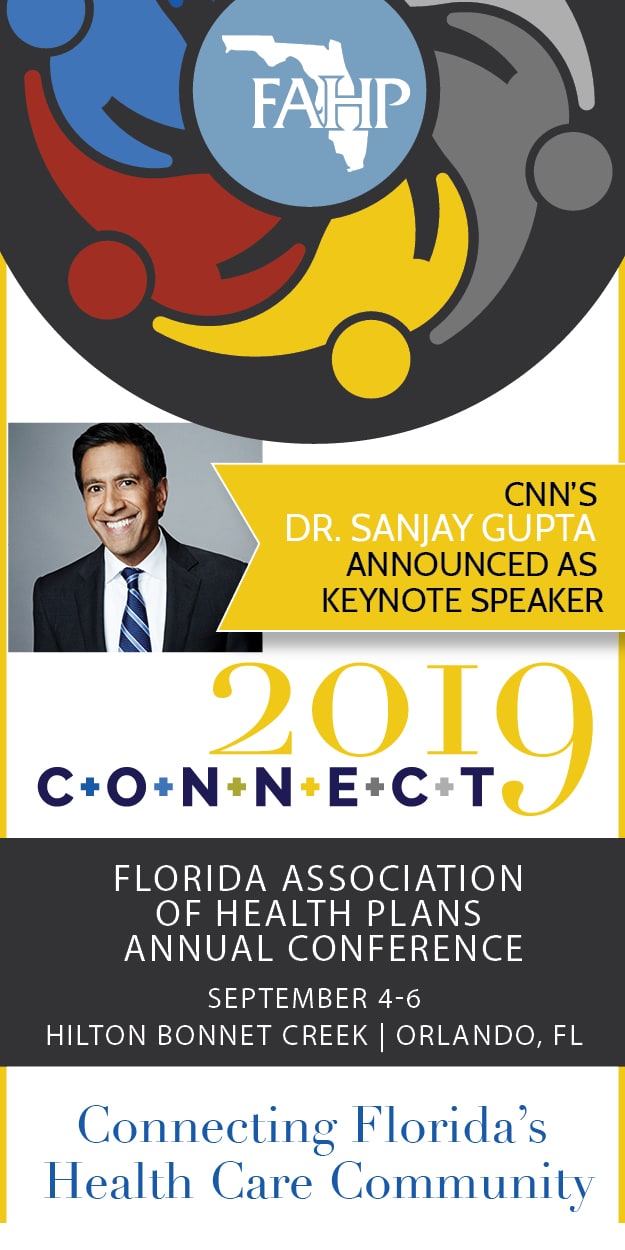 — 5 DEFINING DAYS —
With the nearly two dozen Democrats running for president in 2020, reporters at the New York Times analyzed 5.8 million donations, identifying five critical days when the leaders in the money race emerged:
— March 10: Pete Buttigieg goes "from 2020 afterthought to money star in one CNN town hall."
— March 19: Bernie Sanders collects "about 30,000 recurring donations on the 19th of every month, starting in March."
— April 19: Elizabeth Warren calls for impeachment hearings.
— April 25: Joe Biden enters the race, raising $5.9 million — his best day to date.
— June 27: Kamala Harris boosts fundraising with a star turn in the first debate: "That little girl was me."
— D.C. MATTERS —
"Marco Rubio, Darren Soto look for other ways to protect Venezuelans after bill stalls in Senate" via Steven Lemongello of the Orlando Sentinel — Rubio is looking at other ways to protect Venezuelans without the need for Congressional approval, including whether the Trump administration should simply "defer" any deportations under a power last used for Liberians 12 years ago. With Venezuelan refugees in legal limbo, Soto wants the Senate to take a vote and not wait for the White House. He also is urging U.S. Sen. Scott to move beyond supporting Rubio's bill to co-sponsoring it. Soto's proposal to grant Venezuelans temporary protected status, or TPS, passed the House last month by a vote of 272-158 with 39 Republicans voting in favor — including co-sponsor Mario Díaz-Balart.
"Florida Bar panel calls Matt Gaetz 'unprofessional, reckless, insensitive' " via Jim Rosica of Florida Politics — A review panel told the Congressman and lawyer he was "unprofessional, reckless, insensitive, and demonstrated poor judgment" in directing a taunting tweet at Trump's former attorney Michael Cohen. A Bar grievance committee dismissed a complaint against him for the since-deleted tweet. Gaetz also later apologized to Cohen. "The grievance committee wants to make it clear, however, that this finding does not indicate that the committee condones your conduct," wrote the panel's chair, attorney Lacey DeCori Corona. "While your conduct in this instance did not warrant formal discipline, the committee believes it was not consistent with the high standards of our profession."
"Back from Israel, Mike Waltz opens up" via AG Gancarski of Florida Politics — Waltz enjoyed flying to Tel Aviv as part of a Congressional delegation. Not all members of Congress get to go, of course; Democratic Reps. Rashida Tlaib and Ilhan Omar were denied entry while Waltz and others were in the Holy Land. For Waltz the trip was on-brand. Waltz, a foreign policy realist, understands the centrality of Israel to the America position. Waltz noted that it included meetings with Palestinian leaders as well as Prime Minister Benjamin Netanyahu. Waltz described the Israeli mindset as a "survivalist mentality," and observed changes in the region since his days in the executive branch. "There's been a shift in the Gulf States," Waltz said of security rapprochements that once upon a time seemed impossible.
"More anti-terrorism money coming to Orlando, Miami, Tampa" via Scott Powers of Florida Politics — The next round of federal anti-terrorism money to help local law enforcement agencies means that Orlando and Tampa Bay will be getting $3.25 million apiece and the Miami-Fort Lauderdale metropolitan area $7 million Democratic U.S. Reps. Stephanie Murphy, Val Demings, and Darren Soto fought and won last year to have Orlando's eligibility restored in the U.S. Department of Homeland Security's Urban Areas Security Initiative. The federal government had demoted the City Beautiful out of the program in 2015. The metropolitan grants will be allocated through local law enforcement working groups for items such as intelligence-gathering operations, active-shooter training, and hazardous-materials response teams and equipment.
Happening today — U.S. Reps. Charlie Crist and Gus Bilirakis will hold a joint meeting of their veterans advisory boards, 1 p.m., Dunedin Public Library, 223 Douglas Ave., Dunedin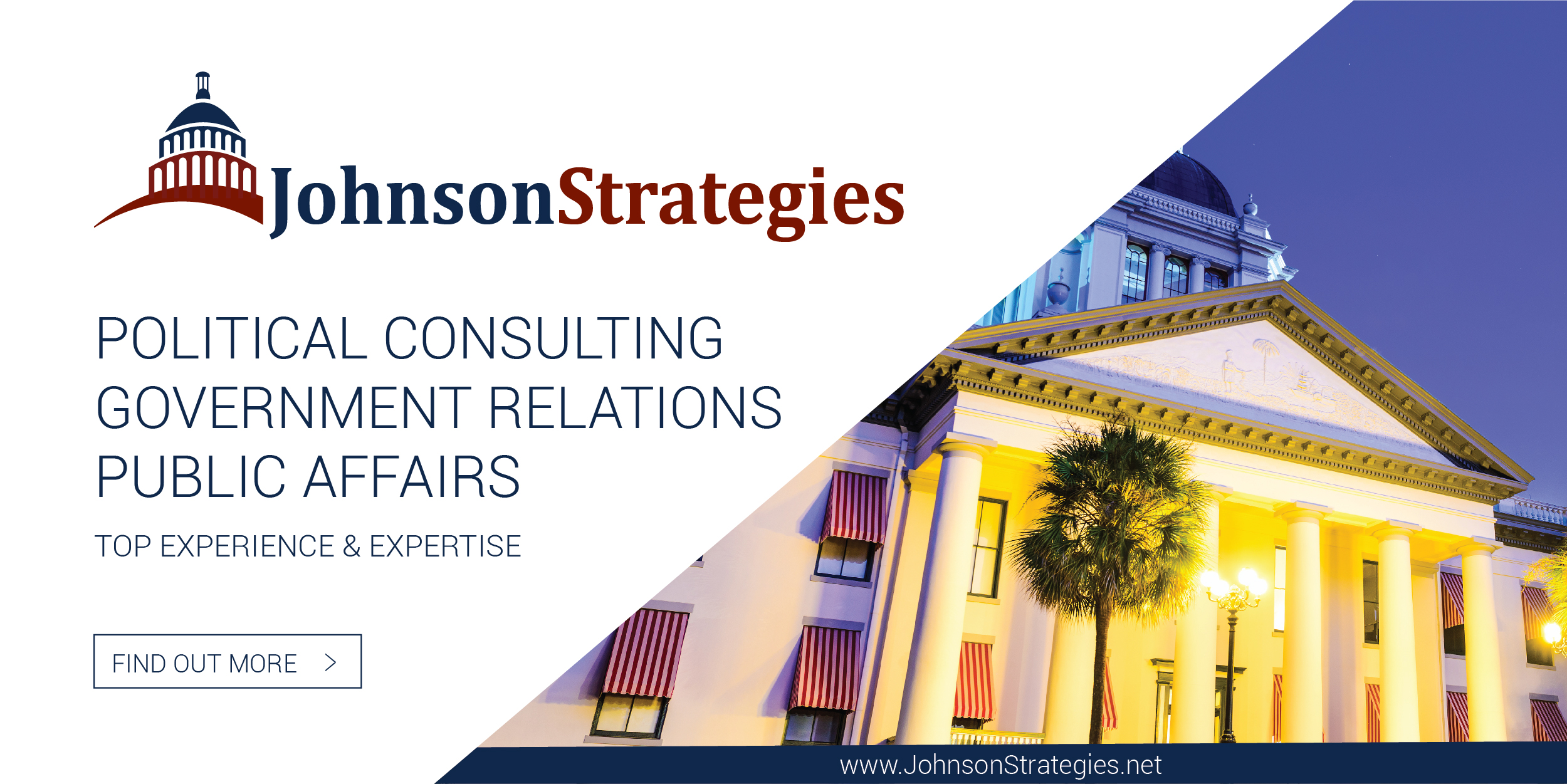 — THE TRAIL —
"NRCC names trio of Florida Republicans to Young Guns 'On the Radar' list" via Ryan Nicol of Florida Politics — The National Republican Congressional Committee (NRCC) is out with its first round of GOP candidates to watch in the 2020 cycle. And a trio of Florida challengers made the cut. Among the group's Young Guns "On the Radar" list, obtained by POLITICO, are Amanda Makki (Florida's 13th Congressional District), Irina Vilariño (Florida's 26th Congressional District) and Maria Elvira Salazar (Florida's 27th Congressional District). According to the NRCC, the program "requires these candidates to hit specific goals throughout the cycle to ensure their campaigns remain competitive, well-funded and communicative within their districts." Makki, Vilariño and Salazar were included in a list of 43 candidates who qualified for the program nationwide. All three are attempting to challenge Democratic incumbents in 2020.
Story we're not including in Sunburn — "Campaign donors are using a Florida loophole to sidestep contribution caps — and it's totally legal" via Lindsay Leake of the TC Palm. Why are we not excerpting it? Because if you're reading Sunburn, you are a politics junkie and there's little in that story that you don't already know. It's embarrassing that kind of story constitutes political journalism in Florida. The story might as well have been headlined: "Campaign finance for dummies."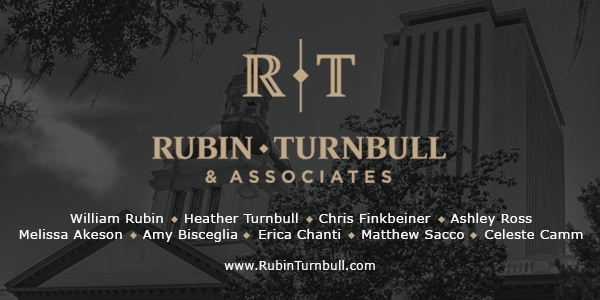 — LOCAL —
"2 Central Florida Expressway board members may not be eligible to serve" via Gray Rohrer of the Orlando Sentinel — Michael Scheeringa and Andria Herr's terms expired in 2018. Gov. Scott replaced them on Jan. 4 with Randy Glisson and Edward Clement, respectively. But Scheeringa and Herr have continued to serve. After DeSantis took office on Jan. 7, he rescinded many of the last-minute Scott appointees, including Glisson and Clement, who don't appear to have taken their seats on the board. Other rescinded appointees have remained in their seats, however, even though the Senate didn't confirm them. "There's a strong case could be made that their votes are non-votes, that it was as if they were not there," said Mac Stipanovich, a longtime GOP consultant. "Anything that passed by the margin of their votes would be legally suspect."
What Lauren Book is reading: "Jeffrey Epstein's special treatment in jail was far more lenient than anyone knew" via Skyler Swisher and Marc Freeman of the South Florida Sun-Sentinel — At one point in 2009, Epstein's already generous work-release agreement was modified to allow him to leave Palm Beach County Jail seven days a week, for up to 16 hours a day — including two hours per day at the Palm Beach mansion where he previously sexually abused dozens of minor girls, records from the Sheriff's Office reveal. The Florida Department of Law Enforcement is conducting a criminal investigation into how the Sheriff's Office and former state prosecutor handled Epstein back then. The Sheriff's Office released the expanded Epstein case file in response to a public records request.
"Parkland parents face uphill battle in wrongful death suit against FBI, shielded behind broad federal law" via Skyler Swisher of the South Florida Sun-Sentinel — The FBI is facing a wrongful-death lawsuit alleging the agency is liable for the 17 deaths in the Parkland school shooting because it mishandled tips and failed to stop the gunman. The government's lawyers are trying to get the suit tossed. Parkland parents battling the federal government in the courtroom will face an uphill climb, said Gregory Sisk, a law professor at the University of St. Thomas in Minnesota. "It is hard to sue the federal government and win unless you have something that falls into a conventional scenario like an automobile accident." Fred and Jennifer Guttenberg and Philip and April Schentrup are seeking unspecified damages in lawsuits filed against the FBI.
"As grant deadline neared, Lenny Curry's staffer asked about church" via Christopher Hong of the Florida Times-Union — As the deadline approached for nonprofits to apply for a city micro-grant from the Kids Hope Alliance last October, the agency's CEO received a text message from Curry's chief of staff that indicated a prominent church was in need. "Bethel gonna need micro," Brian Hughes, Curry's chief of staff, wrote in a text to Joe Peppers. Hughes' advocacy for Bethel Baptist Church's interest came a month after Peppers said Hughes and Sam Mousa, then Curry's top administrator, exerted "undue influence" on him to steer the grant money to a hand-picked group of preferred applicants. The prominent church, which has a reputation for being courted by powerful politicians, had weeks earlier received a $5,000 grant from the same program.
"Miami governments spending millions to make money and get exposure from Super Bowl 54" via Joey Flechas of the Miami Herald — Politicians and tourism boosters tout Super Bowls as major moneymakers for South Florida's economy. Plus, they point out, the NFL has committed to building playing fields and improving other public spaces in Miami-Dade County in connection with the 2020 event.
"Firefighter suing city of St. Petersburg after being denied benefits for cancer diagnosis" via WFTS ABC Action News — A Florida bill that took effect in May ensures firefighters receive benefits if diagnosed with cancer. A firefighter who was denied benefits after his diagnosis and subsequent surgery is suing the city of St. Petersburg. Lt. Jason Francis was diagnosed with thyroid cancer in January of 2019. His application for benefits was rejected because his diagnosis occurred before the bill was passed. The city says Lt. Francis does not qualify for the benefit under the law.
"U.S. Attorney offering to prosecute marijuana cases for the state" via Karl Etters of the Tallahassee Democrat — U.S. Attorney Larry Keefe says he will prosecute marijuana cases that state attorneys across the Northern District of Florida won't because of an inability to tell the difference between the Schedule 1 drug from legal cannabis. Keefe's offer comes on the heels of an announcement last month by several states attorneys, including Tallahassee's Jack Campbell, that they may pass on prosecuting marijuana cases until testing is adopted that can decipher between hemp and pot. "In the event that the State Attorney who has jurisdiction over such crimes refuses to prosecute any marijuana crime — the USAO will offer to review and, if appropriate, prosecute any such case in the federal criminal justice system," Keefe said in a news release.
"Judge: Clay County sales-tax ballot can wait until 2020" via David Bauerlein of the Florida Times-Union — The Clay County Commission was on firm legal ground when it decided against putting a half-cent sales tax referendum for schools on the ballot this year and stated it preferred a November 2020 date, a judge ruled in an order closely watched by the Clay and Duval county school boards. The Clay County School Board must decide whether it will appeal Circuit Judge Steven Whittington's order. If the board opts against an appeal, its next step would be to ask the Clay County Commission to place the referendum on the November 2020 general election ballot, which county commissioners have said they would promptly do. The case centered on how much control a county commission has over a school board.
"UCF President Thad Seymour is interim, but no caretaker" via Scott Powers of Florida Politics — Last winter, the University of Central Florida plummeted into scandal and collapse of public and political confidence, costing one president his job and another his legendary reputation. Six months later Thad Seymour Jr. still wears the title "interim president" and likely will continue to do so for another six months, perhaps longer. Yet Seymour is no one's caretaker intent only on holding the university steady for the next guy or woman. "It's not a placeholder or a standstill role at all," Seymour said. In the spring the UCF Board of Trustees put a delay on a formal process to find the next full-titled president. The board's message to Seymour seemed to be: Fix things, but don't get too comfortable.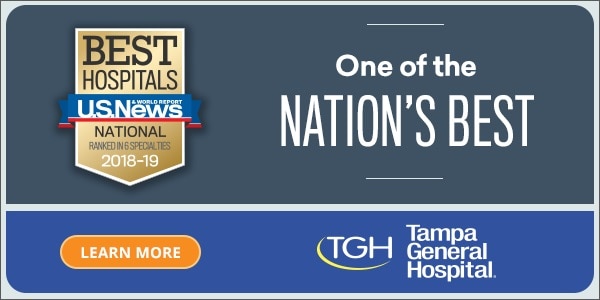 — OPINIONS —
"Buying Greenland a real deal for Florida's retirees" via Frank Cerabino of the Palm Beach Post — Florida has been the exit plan for the rest of America for too long. This can't be sustained forever. There are simply too many people coming to Florida to live. I have always considered America's space program as an elaborate plan to relocate Florida's glut of retirees to lunar condos. But Greenland makes more sense. We'll begin constructing large retirement communities on the outskirts of Sisimiut, Ilulissat, and Aasiaat — which will be called Sisimiut Palms, The Tropical Estates of Ilulissat Shores, and Aasiaat Village by the Sea. Who knows? We might even build a high-speed train (The Frostline?) between Paamiut and Qasigiannguit with a stop at Kangaamiut — pending the addition of a Mayo Clinic there.
"Let's do the study, just to show why the capital should stay put" via Bill Cotterell of the Tallahassee Democrat — If we were just starting the state of Florida, Tallahassee would not be its capital. Orlando seems better, being centrally located, or perhaps the Miami-Fort Lauderdale area would be convenient to more people. Now state Sen. Kevin Rader has filed a bill to create a study commission that would examine costs and benefits of finding a new place for the governor, state Cabinet and Legislature to do business. This isn't the first time the idea has come up. Rader's bill won't pass next year, either, but it might be a good idea to go ahead and do the cost-benefit study. We could document, in dollars and cents and miles and time, why it's best to leave bad enough alone.
"PolitiFact Florida: Would Florida proposal ban virtually all guns? Here's what we know" via Tampa Bay Times — Florida Attorney General Ashley Moody criticized a proposed amendment to ban assault weapons as "vague" and "misleading." But after seeing her comments, advocates of the ban said it was actually Moody who exaggerated its scope. PolitiFact Florida wanted to assess Moody's warning for voters. Fact-checking what a proposed amendment would or would not do is not easy — especially since the courts could decide whether the question is eligible for the 2020 ballot. (Due to the uncertainty, the site will not issue a Truth-O-Meter ruling.)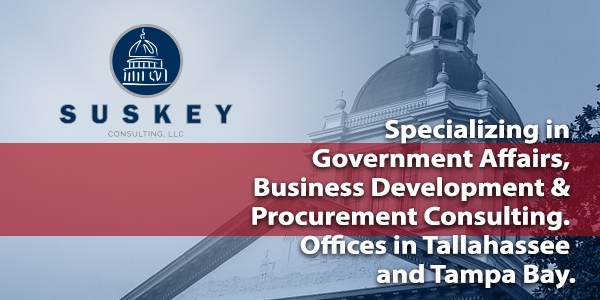 — MOVEMENTS —
"John F. Davis appointed to Valencia College Board" via Scott Powers of Florida Politics — DeSantis announced Friday that John F. Davis, Executive Vice President of Orlando Regional Chamber of Commerce and Florida Republican, has been appointed to the Valencia College Board of Trustees. Davis is a former Republican Party of Florida official. Among his qualifications include serving as President of the African American Chamber of Commerce in Central Florida. Davis is an alumnus of FSU and has volunteered with several charitable and educational organizations.
"Jennifer Portman named enterprise editor for USA TODAY" via Bill Cotterell of Tallahassee Democrat — Jennifer Portman, longtime news director for Tallahassee Democrat, has accepted the position of enterprise editor for USA TODAY. Portman, who has been at the forefront of many of the most riveting investigative stories to come out of Tallahassee, will remain in the city as she takes her skills and expertise to the national media giant.
— ALOE —
"Disney World's Star Wars attraction should draw bigger crowds than its California twin, experts predict" via Gabrielle Russon of the Orlando Sentinel — Walt Disney Co. executives confirmed that attendance dipped 3 percent at U.S. theme parks, despite the debut of the $1 billion Galaxy's Edge at Disneyland. After the slow start for Disneyland's Star Wars, the focus is shifting to the east coast, and experts are predicting larger crowds when Walt Disney World's nearly identical land debuts Aug. 29. One reason? Orlando's land will be a first-come, first-serve, like any other day at the theme park, although visitors can make online reservations for the more high-end, limited experiences, such as building a lightsaber or drinking at the cantina bar.
"Ewan McGregor to return as Obi-Wan Kenobi in Disney Plus series" via Variety — No other details on the potential series were available. McGregor previously played the character in the three "Star Wars" prequels "The Phantom Menace," "Attack of the Clones," and "Revenge of the Sith." There had been talk for years that McGregor would return in an Obi-Wan stand-alone film, but those plans were reportedly put on hold following the unsuccessful rollout of "Star Wars" stand-alone film "Solo."
— HAPPY BIRTHDAY —
Happy birthday belatedly to Sen. Ben Albritton and Reps. Vance Aloupis and Sharon Pritchett. Celebrating today are Wadi Gaitan, press secretary for the LIBRE Initiative, Rheb Harbison of GrayRobinson, William Hatfield of the Tallahassee Democrat, Merritt Lindstrom, and Elnatan Rudolph of Converge Government Affairs.
___
Sunburn is authored and assembled by Peter Schorsch, Phil Ammann, Jim Rosica, and Drew Wilson.
The post Sunburn — The morning read of what's hot in Florida politics — 8.19.19 appeared first on Florida Politics – Campaigns & Elections. Lobbying & Government..