It's always hard to say goodbye to one of the good guys. 
Veteran Tallahassee broadcaster John Lucas, referred to as "the gold standard for television journalists in the Capitol Press Corps," died this week. 
News of the 60-year-old's death was posted on social media Thursday by his niece and nephew. He was struck and killed by a car while on vacation in Arizona. 
Lucas "was one of the first journalists I worked with when I moved into the communications office at the Florida Supreme Court" in 1996, said court spokesman Craig Waters. "He was a gentleman and an excellent journalist. And he will be missed."
Added Nancy Cook Lauer, a former Tallahassee Democrat Capitol bureau reporter, posting on Facebook: "A respected journalist and a stabilizing force in the Press Corps. A good man."
Lucas — a Morgantown, West Virginia native — graduated from West Virginia University with a degree in broadcast journalism. He briefly was a news reporter and anchor there before moving to Florida in 1984.
He then was a reporter-anchor for WTXL, the ABC affiliate in Tallahassee, and later at WCJB in Gainesville, through the mid-1990s. 
Lucas returned to the capital as Tallahassee bureau chief for the Florida News Network, covering state government for 11 Florida TV stations.
He then moved to The Associated Press' Tallahassee bureau in 2002, where he was News Manager for AP Florida Video until 2009. 
Lucas left the AP and was press secretary for the Department of Highway Safety and Motor Vehicles and the Office of the Attorney General under Pam Bondi. 
Most recently, he covered state government for The Capitolist, a news and opinion website operated by Brian Burgess, who was a spokesman for Gov. Rick Scott in the early days of his administration. 
"John joined The Capitolist just after we launched and he quickly became the backbone of our reporting team," Burgess said in a statement. "The news of his passing came as a shock. We will miss him deeply."
Plans for a memorial service have not yet been made.
— SITUATIONAL AWARENESS —
—@RealDonaldTrump: The United States is now, by far, the Biggest, Strongest and Most Powerful Economy in the World, it is not even close! As others falter, we will only get stronger. Consumers are in the best shape ever, plenty of cash. Business Optimism is at an All Time High!
—@BarakRavid: I want to tell you a secret: A month ago when [Benjamin] Netanyahu decided to allow [Ilhan] Omar and [Rashida] Tlaib into the country they already supported BDS, and he knew it back then. There is only one reason for Netanyahu's backtracking today — the pressure from Donald Trump.
—@AIPAC: We disagree with Reps. Omar and Tlaib's support for the anti-Israel and anti-peace BDS movement, along with Rep. Tlaib's calls for a one-state solution. We also believe every member of Congress should be able to visit and experience our democratic ally Israel firsthand
—@JulianCastro: Make no mistake, the Israeli government just barred two elected members of the U.S. Congress from an official trip just to appease President Donald Trump's fragile ego. This is appalling. They should be allowed to enter.
—@MarcoRubio: I disagree 100% with Reps. Tlaib & Omar on #Israel & am the author of the #AntiBDS bill we passed in the Senate But denying them entry into #Israel is a mistake. Being blocked is what they really hoped for all along in order to bolster their attacks against the Jewish state.
—@SenRickScott: I agree with @realDonaldTrump and @netanyahu. Israel is a sovereign nation and they have no obligation to let in anti-Semitic Congressional members into their country. We can never and should never tolerate anti-Semitism.
—@USRepKathyCastor: I agree w/@LeaderHoyer The ppl of all faiths I know — Jewish, Muslim, Christian & others — live & work tgthr for the betterment of their families & communities. The only public official truly fanning the flames of hate is the occupant of the WH & that's devastating for our country
—@MaxASteele: Maybe we could do right by Puerto Rico before acquiring another island?
—@ChipLaMarca: Gov Scott made a tremendous appointment to the @17thCircuit bench in 2011 and Judge [Raag] Singhal has been a stellar judge here in Broward County. He will make a great Federal Judge and we will be better for this appointment. Thank you to the President and his Administration for this.
— DAYS UNTIL —
Taylor Swift's new album, 'Lover,' released — 7; Florida Gators opens vs. Miami football — 8; St. Petersburg primary election — 11; UCF Knights football opens vs. Florida A&M — 13; USF Bulls football opens vs. Wisconsin Badgers — 14; FSU Seminoles football opens vs. Boise State — 15; Labor Day — 17; CNN hosts candidate forum on the climate crisis — 19; TaxWatch Productivity Awards — 26; First Interim Committee Week for 2020 Session — 31; "Morning" Joe Scarborough releases "This Ends Badly: How Donald Trump Conned America" — 32; MSNBC hosts candidates event on climate in D.C. — 34; "Joker" opens — 49; Florida Chamber Future of Florida Forum begins — 73; 2019 General Election — 81; 3rd Annual Florida Internet and Television FITCon starts — 83; TaxWatch 40th Annual Meeting — 108; 2020 Session begins — 151; Florida TaxWatch State of the TaxPayer Dinner in Tallahassee — 152; Iowa Caucuses — 171; New Hampshire Primaries — 179; Florida's presidential primary — 214; 2020 Summer Olympics in Tokyo begin — 343; 2020 General Election — 445.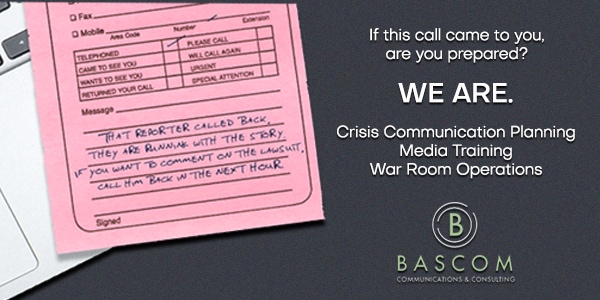 — TOP STORY —
"Ron DeSantis: 68.9 million tourists flocked to Florida in first half of 2019" via Mark Skoneki of the Orlando Sentinel — The state set a six-month record by welcoming 68.9 million travelers through June of 2019, DeSantis said. The record crowds were a 5.6 percent increase over the first half of 2018. Broken down, it includes 61.2 million domestic visitors, 5.2 million overseas visitors, and 2.4 million Canadian visitors. Meanwhile, VISIT FLORIDA, the state's tourism marketing agency, revised its estimate of Florida visitors in 2018 to 127 million, nearly a million more people than previous reports.
What Dana Young is reading — "VISIT FLORIDA to tourists: volunteer while you vacation" via Sarah DiNatale of the Tampa Bay Times — VISIT FLORIDA's latest campaign appeals to travelers who might want to paddle through mangroves or even volunteer for a day of beach cleanup. Last week, DeSantis announced the state's new "sustainable travel hub" on the VISIT FLORIDA website. It tells tourists which kind of flights use the least fuel and which destinations are the most walkable. "Here's where to learn about Florida's eco-friendly attractions, activities, dining, transportation and lodging, and how to practice voluntourism while you're here," the new VISIT FLORIDA "eco" webpage tells potential visitors. DeSantis said the state is committed preserving its natural environment and wanted to make "going green" tips accessible for tourists.
— DRIVING MR. DESANTIS — 
Keeping the Governor safe and mobile cost the state a little over $3 million last fiscal year, up from $2.5 million the year before.
That's according to an annual accounting released late Thursday by the Florida Department of Law Enforcement, called the Report of Transportation and Protective Services (TPS).
This year's report, covering July 1, 2018-June 30, 2019, includes costs for former Gov. Scott, who faced term limits this year, and current Gov. Ron DeSantis, who took office in January.
The combined cost to guard and transport the two governors, First Ladies Ann Scott and Casey DeSantis, family members, and keep safe the Governor's Mansion and grounds was $3.64 million for 2018-19.
That's up from roughly $3.25 million in 2017-18, and $2.99 million in 2016-17 — a two-year increase of $650,000. The bulk of that is for salaries.
DeSantis separately racked up $549,000 in FDLE protection and travel costs as Governor-elect from his November election to his January inauguration.
For more of the story, click here.
— DATELINE: TALLY —
What Bill Galvano is reading — "The global machine behind the rise of far-right nationalism" via Jo Becker of The New York Times — What is striking is how many people in Sweden — progressive, egalitarian, welcoming Sweden — seem to be warming to the nationalists' view: that immigration has brought crime, chaos and a fraying of the cherished social safety net, not to mention a withering away of national culture and tradition … To dig beneath the surface of what is happening in Sweden, though, is to uncover the workings of an international disinformation machine, devoted to the cultivation, provocation, and amplification of far-right, anti-immigrant passions and political forces. Indeed, that machine, most influentially rooted in Vladimir Putin's Russia and the American far right-wing, underscores a fundamental irony of this political moment: the globalization of nationalism.
"Joe Gruters files e-fairness bill, this time with revenue to entice" via Jacob Ogles of Florida Politics — Will this be the year Florida passes legislation charging sales tax for online purchases? Gruters once again filed a sales tax bill aimed at leveling the playing field for traditional stores. "It's not an end-all-and-make-everything-Eden bill," the Sarasota Republican said, "but it's a way to do best by our retailers." The bill (SB 126) revises several definitions as far as remote and mail-order sales. The ultimate impact, he said, should be an e-fairness measure that has companies like Amazon charging sales tax the same as if a shopper purchases goods at the Mall at Millennia.
"Annette Taddeo seeks to undo gun preemption law" via Ryan Nicol of Florida Politics — Sen. Taddeo has filed a bill that would allow local governments to approve stricter gun measures without state approval. Currently, local governments are preempted from passing gun control measures that are more restrictive than those passed by the state Legislature. But Taddeo's bill (SB 134) would fully repeal a 1987 law that preempted that state action. It's unlikely the GOP-controlled Legislature would go along with such an effort. The late Wednesday filing comes less than two weeks after a pair of mass shootings in Texas and Ohio. Wednesday also marked the start of the 2019-20 school year. A 2018 mass shooting at Stoneman Douglas High School in Parkland left 17 people dead.
"Lawmakers: Jail conditions should not violate human, constitutional rights" via Jeff Allen of Bay News 9 — When state Rep. Carlos Guillermo-Smith visited the Central Florida Reception Facility (CFRF) in southeast Orange County, he said the conditions were poor. Guillermo-Smith said most inmates were in housing with no air-conditioning, and that inmates were forced to eat meals in about three to four minutes. "Conditions that many people would agree are inhumane," he said. In July, video surfaced online showing what appeared to be officers at Lake Correctional Institution beating an inmate. The Florida Department of Corrections said it would be terminating the three officers involved, and Florida DOC confirmed that the Office of Inspector General is investigating an incident where an inmate at CFRF was beaten so badly, his jaw had to be wired shut to heal.
Tweet, tweet:
Surprise visit.
Local prison.
With Rep. @DianneHartFL
2,000+ inmates.
NO A/C.
3-4 minutes to eat meals.
Abuses under investigation.
We MUST fix this.#VisitAPrison#CriminalJusticeReform pic.twitter.com/UIPvXwEu9T

— Rep. Carlos G Smith (@CarlosGSmith) August 14, 2019
"Two Florida lawmakers want to make fireworks legal, sometimes" via Janelle Irwin Taylor Florida Politics — Sen. Travis Hutson and Rep. Ana Maria Rodriguez filed bills that would create an exemption to the state's ban on fireworks allowing for their use on New Year's Day, Memorial Day and Independence Day. The bills (SB 140 and HB 65) call for rules to be created to govern legal use but does not define what those rules would be. Under existing law, fireworks can only be used for agricultural purposes to scare birds from agricultural land or fish hatcheries. But fireworks vendors for years have used that Florida State Statute to sell fireworks to consumers. The trick? Buyers must sign a waiver claiming they are using the fireworks for allowable agricultural purposes.
"Supreme Court suspends Scott Maddox from Florida Bar" via Jeff Burlew of the Tallahassee Democrat — The Supreme Court issued the suspension order, though it won't go into effect for another 30 days so Maddox can close out his law practice. The suspension came after the Florida Bar filed notice that Maddox pleaded guilty to federal charges involving a public corruption investigation. The matter has been referred to the chief judge of the 3rd Judicial Circuit. Because of his felony conviction, there will be no Bar proceeding on the underlying facts; instead, his case will proceed directly to the recommended penalty phase.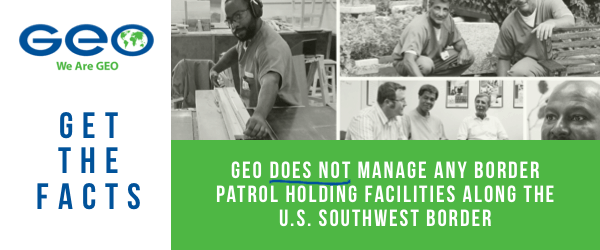 — STATEWIDE —
"Judge raises new question in felons voting fight" via News Service of Florida — A federal judge added a new twist Thursday in the legal battle over whether felons who've served their time behind bars should be required to pay court-ordered financial obligations before voting rights are restored. U.S. District Judge Robert Hinkle said he wants both sides to address an issue that hasn't been dealt with in court filings: whether the amendment itself is unconstitutional, and what it would mean if it is. "If it should turn out that the Florida constitutional provision, Amendment 4, also provides that a plaintiff cannot vote unless the plaintiff satisfies all the financial obligations, then the question becomes, what happens if that's unconstitutional?" the judge said.
Scoop — "FDOT replaces Paul Wai, Turnpike chief who oversaw SunPass collapse" via Noah Pransky of Florida Politics — The Florida Department of Transportation (FDOT) replaced the head of its Turnpike system, Wai, more than 440 days after he went ahead with the doomed SunPass go-live last summer without proper testing. Wai, who has served as the executive director for the Florida Turnpike Enterprise (FTE) since Feb. 2018, has been reassigned to an unspecified position within an FDOT district office. He'll be replaced by SunRail CEO Nicola Liquori, a certified public accountant and former Turnpike CFO. The state also announced SunRail operations and oversight would shift to FDOT's District 5 office.
"Audit points to problems with the 'iBudget' program" via the News Service of Florida — The report by Florida Auditor General Sherill F. Norman's office showed that a complex funding algorithm used by the Agency for Persons with Disabilities in the "iBudget" program is sound. But the audit also found problems related to funding for additional needs of people beyond the amounts generated by the algorithm. Also, it pointed to a long-standing waiting list for services. Auditors examined 60 people who received services from July 2017 through January 2018 and found that 51 had approved cost plans that exceeded their algorithm amounts.
"Where was the health department? A year after toxic algae crises, others step up to do what the state agency hasn't" via Amy Bennett Williams of the Fort Myers News-Press — A year after south Florida's calamitous toxic algae blooms, the water may look clearer, but widespread anxiety lingers about the blooms' long-term health effects. Instead of stepping to the fore as the crisis unfolded, Florida's Department of Health hung largely in the background. It's there still. Collier County ear, nose and throat doctor Robert Zarranz has been dismayed at the agency's chronically ineffectual posture. "I haven't seen the health department acting as a health department. I just haven't seen any action from them." What Zarranz has seen is a number of patients made sick by algae toxins. Although the agency has yet to emerge as a leader, other government agencies, nonprofits and individuals have stepped up instead.
"Investigations of embattled guardian Rebecca Fierle include Medicaid fraud allegations" via Monivette Cordeiro of the Orlando Sentinel — Whitney Ray, a spokesman for Attorney General Ashley Moody, confirmed the office's Medicaid Fraud Control Unit began investigating Fierle in July. That month, a judge sought the court-appointed guardian's removal from nearly 100 Orange County cases after finding Fierle "abused her authority" by filing DNRs on incapacitated clients, known as wards, without permission from the court or their families. Fierle has since resigned from all her cases statewide. The MFCU probe, which began in October 2018, initially targeted a health care facility, based on complaints about the financial exploitation of a combat veteran, Ray said. As the investigation progressed, Fierle, who was the veteran's guardian, became a target of the probe.
"SFWMD finds 44 percent drop in phosphorus output from farmers inside EAA" via Ryan Nicol of Florida Politics — Farmers in the Everglades Agricultural Area are required by the Everglades Forever Act to meet specific nutrient reduction targets each year. In a letter addressed to landowners and permitters in the region, the SFWMD noted the drop and shouted out those who manage the land in that area for exceeding this year's targets. "There is still work to be done to meet ultimate restoration goals; however, it is encouraging to see progress in reducing harmful nutrient pollution," the letter reads. "These successes would not be realized without your active participation." Phosphorus runoff from fertilizers has been linked to changes in plant life in the Everglades. It can also contribute to the creation of algae blooms.
"As Florida citrus fades, farmers diversify with a store, a maze and new crops" via Austin Fuller of the Orlando Sentinel — As greening stresses trees and stunts their fruit, some Central Florida citrus farmers are seeking to attract visitors through what's known as agritourism and planting other crops, measures they hope will keep their businesses afloat. "You're going to have to find some type of alternative, and agritourism just is a huge thing that's growing right now," said Bill Baker, one of the owners of Sunsational Farms. "Back when I was a kid, my dad said, '40 acres of citrus, you could raise a family on, make good money, send your kids to college.' Now, 400 acres of citrus you have a hard time raising a family on." The changes come as hundreds of thousands of commercial citrus acres in Florida have disappeared with greening and urbanization.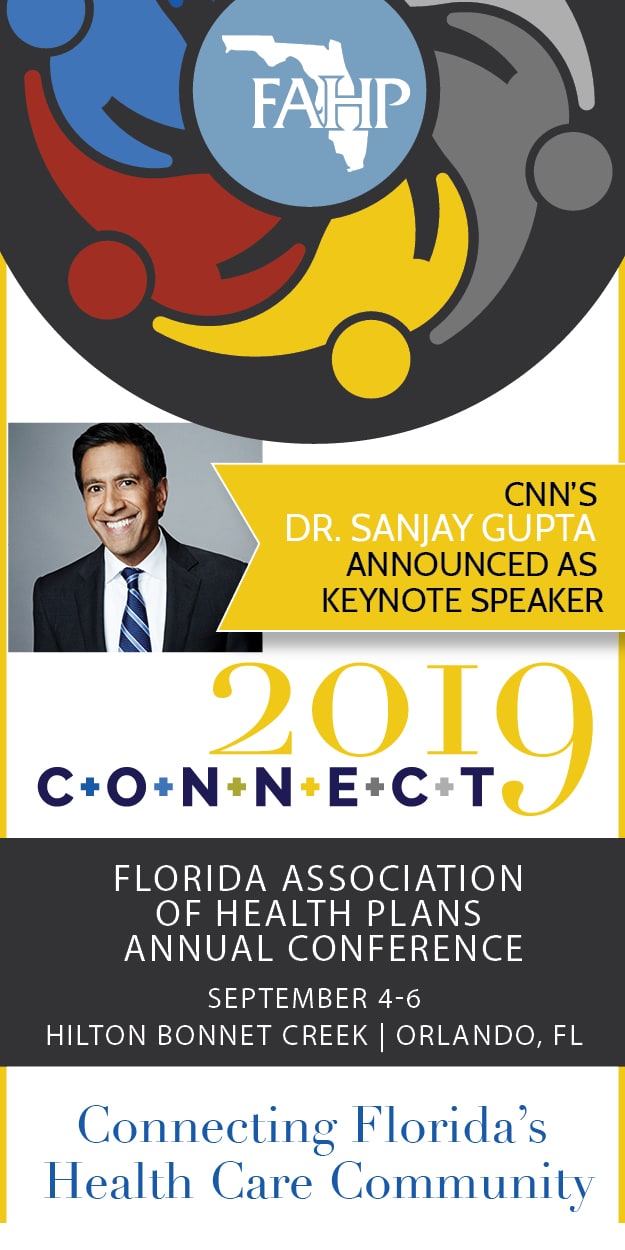 — D.C. MATTERS —
"Matt Gaetz's Washington" via Curt Mills of The American Conservative — Gaetz may be a cable-news star, but he is also a wonk. He has an intricate knowledge of politics on the granular level. He knows Florida's map like the back of his hand, and a congressional district map even better. In a way, Gaetz is a product of a shipwrecked system, not the cause. Observers make the same mistake with Gaetz that they do with the president. "Gaetz had discovered a new path to power and influence for a freshman member of Congress. It was good for him but terrible for the institution of Congress — and for the Republican Party, POLITICO's Tim Alberta writes in his new book, "American Carnage."
"Ted Deutch 'extremely disappointed' after Israel blocks colleagues from visit" via Ryan Nicol of Florida Politics — U.S. Rep. Deutch says Israel is "making a mistake" by blocking a pair of U.S. Congresswomen who have harshly criticized Israel from entering the country. U.S. Reps. Omar of Minnesota and Talib of Michigan had planned to visit the nation on August 18. Ron Dermer, the Israeli Ambassador to the U.S., stated last month that the pair would be allowed to visit. But Thursday morning, Trump said allowing them to visit would "show great weakness." He also falsely stated that the duo "hate Israel" and "all Jewish people." Less than two hours later, Prime Minister Benjamin Netanyahu announced the congresswomen would be barred from entering the country.
"AARP OK with Rick Scott drug plan" via A.G. Gancarski of Florida Politics — A key interest group backed the latest prescription drug proposal from Florida's junior U.S. Senator. The AARP endorsed the We Protect American Investment in Drugs (PAID) Act. In supporting the bill, the group noted that spiraling drug costs adversely impact fixed-income seniors. The so-called We PAID Act, per Scott's office, bar pharmaceutical concerns from charging "unreasonable prices" for lifesaving drugs developed with federal funds.
"Greyhound riders are being asked for immigration papers at South Florida bus terminals" via Miami Herald — Federal immigration agents are beefing up their efforts to apprehend undocumented immigrants in South Florida as part of a nationwide effort to "keep communities safe" away from land borders. The target: transportation hubs. In the past few weeks, Customs and Border Patrol officials have been spotted by commuters at Greyhound bus stations across Miami-Dade and Broward counties, asking riders on board, or in the process of boarding a bus, for proof of legal status. The U.S. Border Patrol confirmed the sightings in an email to the Herald.
"Homestead detention center for immigrant children expected to reopen as soon as October" via Monique O. Madan of the Miami Herald — The Homestead detention center for unaccompanied immigrant children is expected to begin accepting kids again as early as October or November, federal government sources say, even though it officially shut down less than two weeks ago.
"DeSantis-appointed sheriff rejects Trump's hard-line immigration enforcement" via Matt Dixon of POLITICO Florida — A high-profile appointee of Gov. Ron DeSantis is refusing to enforce the hard-line immigration policies of President Donald Trump, who had a decisive role putting the governor in office. Broward County Sheriff Gregory Tony, appointed by DeSantis earlier this year, told a group of Hispanic Democrats on Wednesday that his agency would not enforce U.S. Immigration and Customs Enforcement rules in the state's second-most populous county.
"Watchdog wants DOJ investigation into Jeff Miller's foreign lobbying" via Noah Pransky of Florida Politics — The Campaign Legal Center (CLC) requested the DOJ open an investigation into the Santa Rosa Republican, who registered within six months of leaving office in 2017 to "advise the State of Qatar regarding their interests with Executive & Legislative branches," according to his federal Foreign Agents Registration Act (FARA) filing. Miller indicated in the filing he would only be lobbying members of the Executive Branch, presumably to avoid violating a one-year Congressional lobbying ban for former members. However, CLC claims Miller wasn't allowed to advise a foreign entity at all in 2017 and appears to have violated federal law. "Providing 'behind-the-scenes' aid and advice in support of Qatar's lobbying or other influence efforts are also prohibited."
"FEC chair issues scathing statement on Cliff Stearns 'zombie campaign'" via Noah Pransky of Florida Politics — FEC Chair Ellen Weintraub called the penalties — a $6,900 fine and $8,120 in personal reimbursements — "frustrating" given the evidence the Ocala Republican "used his campaign account as a personal checking account … to pay club memberships, conference attendance fees, travel, and meals." The settlement last month was the first accountability measures taken by the FEC against a former candidate for abusing campaign finance loopholes after leaving office. The FEC also released documents detailing how proposals for tougher penalties against Stearns and his wife, who he paid $12,000 a year in campaign funds to submit a few basic forms, failed along 2-2 partisan votes.
— 2020 —
"Americans are sad about politics. Who can blame them?" via Clare Malone of FiveThirtyEight.com — Last year, the Public Religion Research Institute found that 69 percent of Americans felt sad, angry or fearful when they thought about what's going on in the country today. But only 19 percent of people had gotten in touch with an elected official in the last year, just 14 percent had volunteered, and a paltry 12 percent had attended a community meeting, like a school board or city council meeting. For all the sadness some Americans feel, and for all our tuned in-ness to politics, we don't seem to be doing much politically proactive day-to-day. I write this not to name and shame America, but to identify with its ennui.
"Donald Trump's Facebook ads are targeting Florida more than any other state" via Colin Wolf of Creative Loafing Tampa Bay — Following heavy criticism after Facebook allowed Russia to buy targeted ads during the 2016 election, the company changed its transparency policies in 2018, and now a new report using publicly available data reveals that Trump's reelection campaign is very concerned about keeping Florida red. The new report, compiled by British online security company Comparitech, looked at data from the Facebook Ad Library between March 2018 and June 2019, and discovered that out of the top 25 political pages on Facebook, Trump is by far the biggest spender, and Florida makes up the bulk of his spending. Trump has spent an estimated $12.5 million so far between his Make America Great Again Committee and Donald J. Trump for President, Inc.
"Donor with Ukraine ties helped Joe Biden's brother with Florida vacation home" via Ben Schreckinger of political Florida — A donor with deep ties to Ukraine loaned Biden's younger brother half-a-million dollars at the same time the then-vice president oversaw U.S. policy toward the country, according to public records. The 2015 loan came as Biden's brother faced financial difficulties related to his acquisition of a multimillion-dollar vacation home, nicknamed "the Biden Bungalow," in South Florida. There is no indication that the loan influenced Joe Biden's official actions, but it furthers a decadeslong pattern by which relatives of the former vice president have leaned on his political allies for money and otherwise benefited financially from the Biden name.
"Many Democrats love Elizabeth Warren. They also worry about her" via Jonathan Martin of The New York Times — Even as she demonstrates why she is a leading candidate for the party's nomination, Warren is facing persistent questions and doubts about whether she would be able to defeat Trump in the general election. The concerns, including from her admirers, reflect the head-versus-heart debate shaping a Democratic contest increasingly being fought over the meaning of electability and how to take on Trump. The Massachusetts senator's top campaign aides are acutely aware of their challenge on questions about Warren's viability. They are taking a series of steps to alleviate the concerns, perhaps most notably arming her in the last debate with the talking point that conventional wisdom also suggested that both Trump and former President Barack Obama were risky nominees.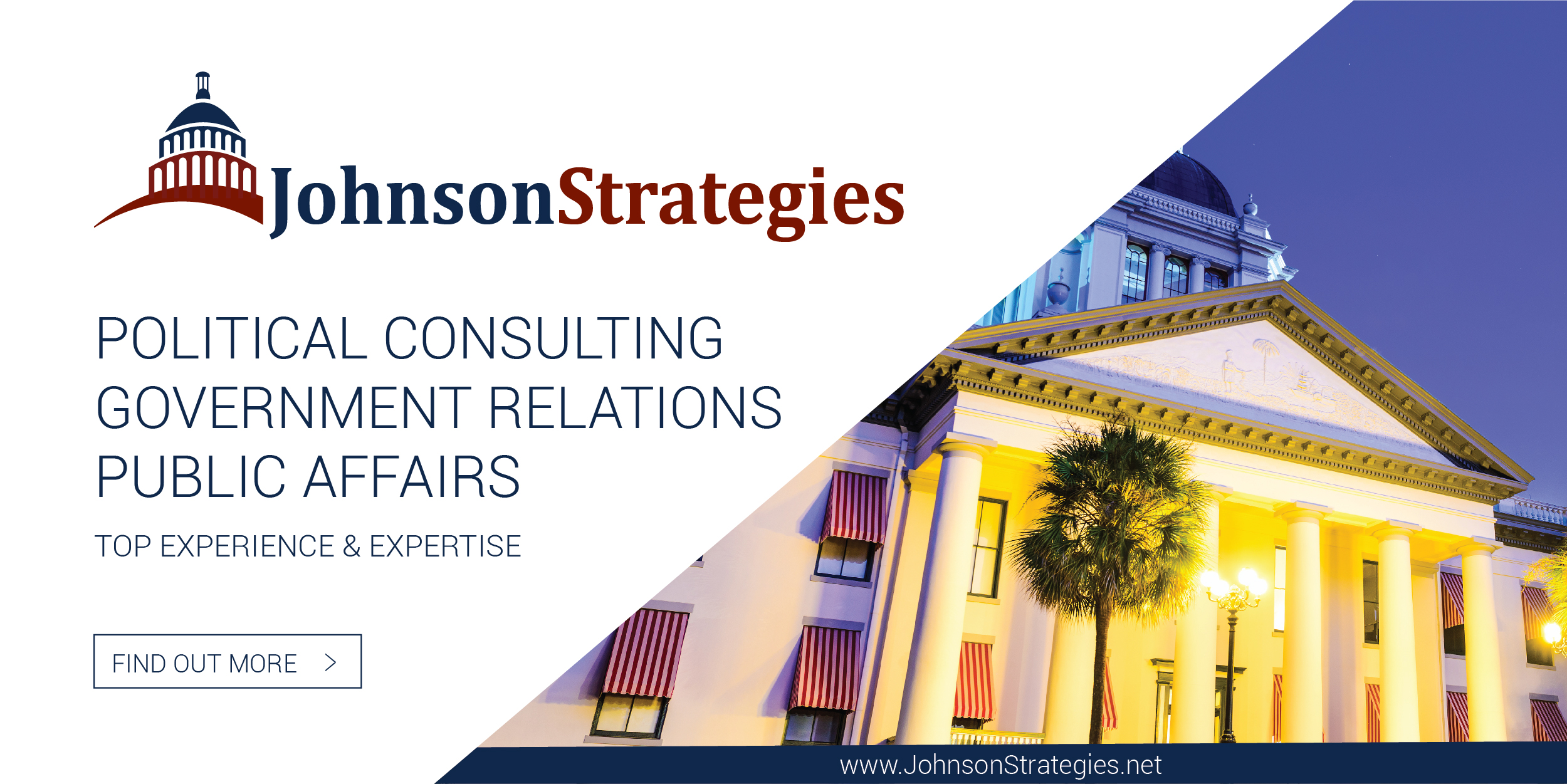 — THE TRAIL —
"Senate presidents headlining Jennifer Bradley campaign kickoff" via A.G. Gancarski of Florida Politics — Republican Bradley is the odds-on favorite to succeed her husband, Senate Budget Chief Rob Bradley, in Senate District 5. She's already earned the endorsements of Senate President Bill Galvano and President-Designate Wilton Simpson, and they are backing up their words with some assistance on the fundraising trail. The duo, along with Sens. Aaron Bean and Travis Hutson, will attend an Aug. 27 kickoff fundraiser at Green Cove Springs' Clay Theater. Also on tap are a handful of Republican state Representatives, including Rep. Travis Cummings, who was considered a potential candidate for SD 5 before he announced his political retirement and threw his support behind Bradley.
First on #FlaPol — "Jim Boyd files to succeed Bill Galvano in Florida Senate" by Jacob Ogles of Florida Politics — Former state Rep. Boyd wants to return to Tallahassee, this time as a state Senator. The Bradenton Republican confirmed to Florida Politics he has submitted his paperwork to run in Florida Senate District 21. That's a seat currently held by Senate President Galvano, who cannot run again because of term limits. "After a lot of thought and prayer, I thought it was time to announce," Boyd said. The move comes as little surprise. Republicans in the region have waited mostly to consider a run until after Boyd made a decision.
"Show them the money: House Democrats set committee week fundraiser" via Drew Wilson of Florida Politics — Five Democratic state representatives are planning a joint fundraiser for the first committee week ahead of the 2020 Legislative Session. The fundraiser will be at the Governors Club on Sept. 18, 5:30-7:30 p.m. It will benefit the reelection accounts of South Florida Reps. Nick Duran of HD 112, Javier Fernandez of HD 114, Mike Grieco of HD 113, David Silvers of HD 87 and Matt Willhite of HD 86. All five lawmakers are the favorites in their reelection bids. Of the five, Fernandez had the closest race in the 2018 cycle, defeating Republican Javier Enriquez by six points to win a full term in the Miami-Dade County seat. The other four lawmakers won election by double digits.
"New York state of mind? Why does so much of Fiona McFarland's money come from out of state?" via Jacob Ogles of Florida Politics — McFarland quickly earned notice in political circles for connections to Trump's support network. But as more details about her funding sources come into focus, new questions arise about her local connections. And while Trumpworld money appears to have come through, local politicos now wonder if she ever plans to raise money in the Sunshine State. The Republican state House candidate has raised nearly 90 percent of her fundraising from outside the district, much of that from beyond Florida's borders. She already held a fundraiser in the Hamptons in July before ever holding a similar event in Sarasota.
"Dane Eagle backs Mike Giallombardo as choice successor in Florida House" via Jacob Ogles of Florida Politics — Eagle endorsed Giallombardo in the race to succeed him in House District 77. The Cape Coral Republican said he favors Giallombardo for sharing similar principles. "Term limits are a wonderful thing, and while I begin to plan my exit from serving you in the Florida House of Representatives, I can't think of a better replacement than Mike Giallombardo," Eagle said.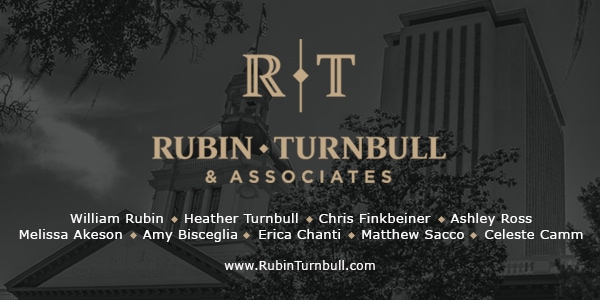 — LOCAL —
"This plan deputizes local police to work with ICE. Miami-Dade is not on board" via Charles Rabin and Monique Madan of the Miami Herald — The agreement, called The Warrant Service Officers program, was introduced in May as a way for law enforcement agencies to more easily comply with a controversial state law passed during the last Legislative Session. It banned so-called "sanctuary cities" from protecting undocumented immigrants from deportation. Supporters say it aims to address a 2014 federal court ruling that found that jailers, once local charges were resolved, could not detain inmates to face potential deportation simply because of a federal request. ICE crackdowns can be a tough sell in a county with a massive immigrant community that has leaned Democratic in recent years. Miami-Dade Corrections Chief Daniel Junior acknowledged the sensitivity of the issue.
"School leader criticized over campus security after massacre" via Terry Spencer of The Associated Press — Members of the Marjory Stoneman Douglas High School Public Safety Commission told Broward Schools Superintendent Robert Runcie it's unacceptable that up to 29 charter schools recently reported they have no long-term plan for having an armed guard on campus as required by law. The schools had temporary guards when the school year opened, but some only have short-term contracts with the sheriff's office, and deputies are guarding others without a contract. The commission said some charter schools in Broward County didn't have an armed guard on campus throughout the day during the last school year. Charter schools are publicly funded but mostly operate independently of the district.
"Anguish still lingers for many after Parkland shooting. Now sanctuary offers hope." via Susannah Bryan of the South Florida Sun-Sentinel — The shock of the shooting — the gunfire, the screams and the terrifying escape from a school that will never be the same — has worn off. But for many, the scars remain. After the shooting, an army of therapists descended on Parkland to help students, parents and teachers cope with the trauma. School officials hired an extra 60 mental health experts to help students and quickly opened a resiliency center at Pine Trails Park to offer crisis and grief counseling. The center stayed open for more than a year until it closed on April 1, a week after Eagles' Haven opened. The new center, staffed by mental health counselors, offers comfort and relief to those who show up.
"Kids Hope Alliance CEO Joe Peppers placed on administrative leave a day after explosive memo surfaces" via Christopher Hong of the Florida Times-Union — Peppers, the CEO of the Kids Hope Alliance who penned an explosive memo that surfaced this week alleging senior members of Mayor Lenny Curry's office pressured him to steer grant money to preferred applicants, was placed on administrative leave because he is the subject of an investigation by the Jacksonville Inspector General's office, according to a letter he received. Peppers received notification in a letter from Brian Hughes, the city's Chief Administrative Officer. Hughes is one of the officials Peppers accused of exerting "undue influence" on him during a meeting last September. "I'd like to say that working for the Kids Hope Alliance was a blessing," he said.
"Who decides if a tree is dangerous? Tampa at odds with Tallahassee over new tree law" via Charlie Frago of the Tampa Bay Times — Do cities have any control over how trees are removed? One of the law's architects, state Rep. Anthony Sabatini, a Howey-in-the-Hills Republican, released a letter asserting that local governments had zero role in determining if a tree is dangerous. "The designation of a tree as 'dangerous' is made solely by the arborist or landscape architect in their professional opinion and expertise, and is not to be supplemented, controlled or effected in any way by a local government," Sabatini wrote. City Attorney Gina Grimes has a different take. She said the city would follow the law, but needs documentation from a certified arborist or landscape architect documented a tree poses a danger to people or property.
"Don't swim in Palma Sola Bay, state says. There is poop in the water" via Mark Young of the Bradenton Herald — The Florida Department of Health in Manatee County has issued a no-swim advisory for Palma Sola Beach South after testing showed an "elevated level," of the enterococci bacteria. The bacteria is often associated with the presence of feces from humans or animals, but also can be naturally occurring, according to health officials. According to a news release from Manatee health officials, the test results were received on Aug. 12 and Aug. 13. The city of Bradenton recently installed a new 1-mile, 12-inch force mainline in the area. This is the first no-swim advisory since the project was completed.
"Jane Castor: City of Tampa will now recognize LGBT-owned businesses" via Tampa Bay Times — Tampa government will make extra effort going forward to enable LGBT-owned businesses to win contracts with the city. During a speech at the National LGBT Chamber of Commerce International Business & Leadership Conference in Tampa this week, Mayor Jane Castor announced that the city will now recognize certified LGBT-owned businesses. That means the city will treat them similarly to minority and women-owned businesses in when seeking bids for government contracts.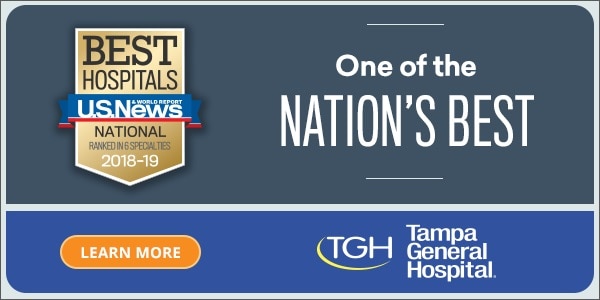 — OPINIONS —
"Where does the Legislature stand on white supremacy?" via Steve Bousquet of the South Florida Sun-Sentinel — It has come to this: state Rep. Anna Eskamani wants Florida to condemn white supremacy officially. Eskamani filed HR 51 calling white supremacy and white nationalism "hateful expressions of intolerance that are contradictory to the values that define the people of Florida and the United States." Eskamani's subject speaks to the times in words that need to be shouted from Florida's Capitol, where, by the way, the Confederate flag flew until former Gov. Jeb Bush quietly removed it in 2001. The next session opens in January. In an election-year Session, everything takes on stronger political implications. All House members are limited to six bills, but as Eskamani said, "for this moment in our nation's history, it would be important."
"Move to ban assault weapon sales in Florida face resistance from elected officials" via Paula Dockery at the Orlando Sentinel — Elected officials in Florida have a history of working against citizen efforts to amend their constitution. First, they ignore their constituents' calls for certain policies or funding. Then they make it more difficult to get initiatives on the ballot. If the measure makes it to the ballot, they make it more difficult for it to pass by raising the threshold. If the measure passes, they ignore it. And their new favorite tactic is to bastardize or weaken it beyond recognition.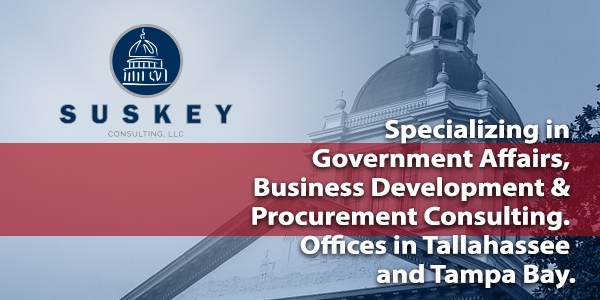 — MOVEMENTS —
"Lobbying compensation: Ballard Partners tops all firms in second-quarter earnings" via Drew Wilson of Florida Politics — Second quarter lobbying compensation reports are in, and Ballard Partners again leads the pack in overall lobbying pay. Using median estimates, the firm founded by Brian Ballard earned $5.15 million last quarter. Top-end estimates show a potential $6.9 million in pay. Another trend: Southern Strategy Group was only a few steps behind in legislative pay. SSG notched $2.55 million in the Legislature, putting them within $300,000 of matching Ballard. SSG could've earned up to $5.92 million overall. Taking third place in overall pay was Capital City Consulting, which reported an estimated $3.09; Ron Book followed with up to $3.3 million; GrayRobinson with up to $3.22 million; and Greenberg Traurig with up to $2.61 million.
"Amid misconduct inquiry, NRA lobbyist Marion Hammer says she's not a lobbyist" via Dan Christensen of FloridaBulldog.org — Hammer has been the National Rifle Association's Florida lobbyist since at least 2006, yet despite being paid handsomely — she hasn't filed with the Florida Senate any of the quarterly compensation reports that lobbyists are required to file. In May, two state legislators — Sen. Perry Thurston and Rep. Eskamani — filed formal complaints with the State Ethics Commission and Senate and House oversight authorities seeking investigations. Since then, the Florida Senate has flouted its own rules regarding how to conduct such an investigation, steering the matter for "review" to an obscure office under the Senate President that processes lobbyist registrations. Office of Legislative Services General Counsel Audrey Moore is handling the review.
New and renewed lobbying registrations:
Margaret Barnard, Corcoran & Johnston: Verizon
Camille Cooper, Jacquelyn Wang: Rape, Abuse & Incest National Network (RAINN)
Marc Dunbar, Dean Mead: Real Property, Probate & Trust Law Section of the Florida Bar
Al Lawson, Al Lawson & Associates: Gadsden County Board of County Commissioners
Daniel Sperling: LPPE
— WEEKEND TV —
Facing South Florida with Jim Defede on CBS 4 in Miami: The Sunday show provides viewers with an in-depth look at politics in South Florida, along with other issues affecting the region.
In Focus with Allison Walker-Torres on Bay News 9: This week will discuss alternative education programs to diversify Florida's workforce. Joining Walker-Torres are Commissioner of Education Richard Corcoran and Department of Economic Opportunity Executive Director Ken Lawson.
Political Connections on CF 13 in Orlando and Bay News 9 in Tampa/St. Pete: A recap of the biggest headlines in the week; Political Connections host Al Ruechel hits the road to talk to Pasco County Chairman Ron Oakley and Pasco County Administrator Dan Biles; PolitiFact Truth-O-Meter will rate a claim made by Sen. Kamala Harris about income equality.
The Usual Suspects on WCTV-Tallahassee/Thomasville (CBS) and WJHG-Panama City (NBC): Gary Yordon talks with photojournalist Mark Wallheiser.
This Week in Jacksonville with Kent Justice on Channel 4 WJXT: U.S. Sen. Marco Rubio and state Rep. Cord Byrd discuss red flag laws; Florida State College at Jacksonville President Dr. John Avendano talks about college loan debt.
This Week in South Florida on WPLG-Local10 News (ABC): Co-hosts Michael Putney and Glenna Milberg talk with Congresswoman Debbie Wasserman Schultz.
— ALOE —
"Olive Garden's unlimited pasta deal sells out 'in an instant'" via Austin Fuller of the Orlando Sentinel — "We're talking milliseconds, but it feels up there with the quickest," said Jessica Dinon, a director of brand communications at Olive Garden owner Darden Restaurants. "Every year, we see that the sale is over in an instant, so it really is hard to know, but without any supporting data, this feels like it's among the fastest." The pass sold out in seconds in 2018 and less than one second in 2017. The Never-Ending Pasta Pass promotion, introduced five years ago, offered 24,000 customers unlimited servings of pasta, sauces and toppings for nine weeks for $100, plus tax. Those passes can be used from Sept. 23 through Nov. 24.
"UberEats is fueling a 'ghost' restaurant trend in the Tampa Bay area" via Sarah DiNatale of the Tampa Bay Times — Caroline Bond manages the slew of mobile orders during the weekday lunch rush at Ichiban Japanese Cuisine and Sushi Bar. On Uber's app, Bond's sushi place and the two depots show up as three distinct restaurants. The same cooks prepare the meals. The new online menus and branding have helped Bond's business, which relies on delivery for about 20 percent of its sales. "As a matter of fact," said Juan Pablo Restrepo, the head of Uber Eats top cities division, "Ramen Depot is one of top VRs in the U.S." "VR" — virtual restaurant — cloud kitchen, ghost kitchen, dark kitchen — they're all Silicon Valley phrases to describe the same burgeoning segment of food service: restaurants that principally exist online.
— HAPPY BIRTHDAY —
Best wishes to Matt Choy, Michael Grunwald of POLITICO, Benjamin Kirby, and Rockie Pennington. Celebrating this weekend are state Rep. Vance Aloupis, photog extraordinaire Kim DeFalco, John Dowless, Bob Poe, and bulldog reporter Noah Pransky.
___
Sunburn is authored and assembled by Peter Schorsch, Phil Ammann, Jim Rosica, and Drew Wilson.
The post Sunburn — The morning read of what's hot in Florida politics — 8.16.19 appeared first on Florida Politics – Campaigns & Elections. Lobbying & Government..