Breaking overnight — The Florida Department of Transportation (FDOT) has replaced the head of its Turnpike system, Paul Wai, late Wednesday, more than 440 days after he went ahead with the doomed SunPass go-live last summer without proper testing. Wai, who has served as the executive director for the Florida Turnpike Enterprise (FTE) since Feb. 2018, has been re-assigned to an unspecified position within an FDOT district office. He'll be replaced by SunRail CEO Nicola Liquori, a certified public accountant and former Turnpike CFO.  The state also announced SunRail operations and oversight will be shifted to FDOT's District 5 office.
—
Amy Baker wasn't panicked about Wednesday's stock market tumble. 
But it does show "that the economy's becoming winded," the Legislature's chief economic forecaster told reporters at the Capitol. "It's not a last gasp; it's not falling into recession yet, but just slowing. 
"I think of it as if you're on a marathon and you've been at it for a very long time, those last few miles, you're starting to get winded," she added. "That's where we think the economy is."
On the same day the Dow Jones Industrial Average slid 800 points — its most significant drop of 2019 — Baker and other forecasters just happened to revise the state's long-range financial outlook for a two-year reduction of $867.7 million.
Here's why the market tanked: "The yield on the benchmark 10-year Treasury note on Wednesday briefly broke below the 2-year rate, an odd bond-market phenomenon that has been a reliable indicator of economic recessions," CNBC explained. 
The reaction was mixed, to be sure: The Wall Street Journal warned of the "risk of a coming recession, highlighting anxiety on Wall Street about the prospects for the decadelong economic expansion."
On the other hand, Yahoo Finance said Thursday "could be awesome" for stocks: "Historically, major one-day sell-offs in the market are often followed by strong one-day gains."
As for Florida, "we're not predicting a recession, but rather a definite slowing of growth," Baker said. "We're sort of nearing a turning point, and probably by early 2020 there'll be a risk of even stronger slowing than we projected."
And "for people who have money in the stock market, today was not good news for them," she added. "It's horrible, and it's frightening to people to see that happening. 
"But we've certainly been seeing hints over the last six months that the stock market's getting a little more volatile," she said. "When it starts doing that, you start wondering where it's gonna stabilize, whether it's going to start declining. 
" … It has been a historically long time since we've had a recession, so you start watching it more carefully. We certainly are aware of what's happening internationally: Brexit, slowing growth in China, trade wars with them. All of those things start signaling slowing growth."
Happening today — The Financial Impact Estimating Conference will hold a workshop on potential financial impacts of a proposed constitutional amendment about the citizenship of voters, 8:30 a.m., 117 Knott Building.
___
The Democratic Congressional Campaign Committee started the 2020 cycle with nearly three dozen districts on its flip list, and from November to now, the DCCC has exceeded the benchmarks it set for itself in fundraising and candidate recruitment.
Two districts on the DCCC's radar are Florida's 15th and 16th Congressional Districts, held by Republican U.S. Reps. Ross Spano and Vern Buchanan, respectively.
The Democrats have recruited state Rep. Adam Hattersley to challenge Spano, and fellow state Rep. Margaret Good is aiming to dethrone Buchanan.
The DCCC is particularly bullish on Good's chances, citing her 2018 performance when she earned 45.4 percent of the vote in House District 72 — a better than 5 percent increase over the Democratic nominee in the prior election cycle.
CD 15 may seem out of reach when looking at past results — Spano won the seat by six points last year, though he picked up plenty of baggage thanks to illegal campaign loans. Either way, the Democratic campaign arm isn't intimidated.
"Democrats started the 2020 cycle by going on offense, and after outworking and outperforming Washington Republicans over the last eight months we're pushing even further into Republican-held territory," DCCC Chair Cheri Bustos said.
___
He Said, She Said says goodbye to summer — Michelle and I ask you to give a listen to the new "He Said, She Said" podcast, coming from our annual back-to-school go-to vacation spot — the Ritz-Carlton on Amelia Island.
Our goodbye-to-summer episode features a conversation with friends (and well-known Democratic politicos) Reggie Cardozo and Stephanie Lewis. Also, we welcome our first sponsor — PredictIt — and discuss the state of the 2020 race, based on PredictIt stocks.
Reggie and I go full geek-mode on Andrew Gillum's gubernatorial campaign tactics, his $3.5 million end-of-campaign war chest, and the strategy necessary for flipping districts blue.
We also take a look at Jeffrey Epstein's death, what it means, and the conspiracy theories surrounding his suicide. Pivoting from politics and news, we recap our summer, how much Ella Joyce has grown in the past few months, and why family traditions are so important.
Get your #FlaPol fix when you listen and subscribe to "He Said, She Said" at iTunes, Google Play and Stitcher.
— SITUATIONAL AWARENESS —
—@SenRickScott: I agree with @SheriffPinellas [Bob] Gualtieri and members of the Commission on the Promise Program. Programs like this should be run by law enforcement, not school districts. We need more accountability and oversight to keep our children and communities safe.
Tweet, tweet:
The Florida Bar has informed me that the Grievance Committee found "No Probable Cause" that I violated the rules of my profession. They are taking no disciplinary action against me & are sending a letter of advice.

I thank the Bar committee members for their sound judgment.

— Matt Gaetz (@mattgaetz) August 14, 2019
—@AGAshleyMoody: E-cigarette aerosol is NOT harmless "water vapor." As your kids go #BacktoSchoolOAG, make sure they are aware of the dangers.
—@DannyBurgessFL: We owe everything we know to the #GreatestGeneration on the #Spiritof45 Day. From the bottom of our hearts, thank you. #FLVets
—@VoteRandyFine: Cool moment — when you are sitting in a conference session at @ALEC_states, and one of your bills gets highlighted, and you had no idea it was going to happen. Proud to work with @GovRonDeSantis to pass and sign HB 741, the strongest anti-Semitism bill in U.S. History. #flapol
—@CarlosGSmith: Surprise visit. Local prison. With Rep. @DianneHartFL. 2,000+ inmates. NO A/C. 3-4 minutes to eat meals. Abuses under investigation. We MUST fix this. #VisitAPrison
—@JoePClements: @ChooseSDS made #638 on the INC Magazine 5000 list of America's fastest-growing companies!
— DAYS UNTIL —
Taylor Swift's new album, 'Lover,' released — 8; Florida Gators opens vs. Miami football — 9; St. Petersburg primary election — 12; UCF Knights football opens vs. Florida A&M — 14; USF Bulls football opens vs. Wisconsin Badgers — 15; FSU Seminoles football opens vs. Boise State — 16; Labor Day — 18; CNN hosts candidate forum on the climate crisis — 20; TaxWatch Productivity Awards — 27; First Interim Committee Week for 2020 Session — 32; "Morning" Joe Scarborough releases "This Ends Badly: How Donald Trump Conned America" — 33; MSNBC hosts candidates event on climate in D.C. — 35; "Joker" opens — 50; Florida Chamber Future of Florida Forum begins — 74; 2019 General Election — 82; 3rd Annual Florida Internet and Television FITCon starts — 84; TaxWatch 40th Annual Meeting — 109; 2020 Session begins — 152; Florida TaxWatch State of the TaxPayer Dinner in Tallahassee — 153; Iowa Caucuses — 172; New Hampshire Primaries — 180; Florida's presidential primary — 215; 2020 Summer Olympics in Tokyo begin — 344; 2020 General Election — 446.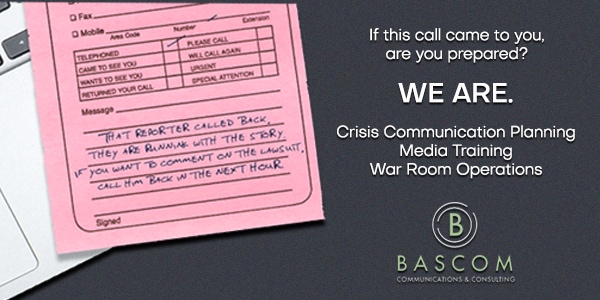 — TOP STORY —
"Yield curve inverts: Recession indicator flashes red for first time since 2005" via Brian Cheung of Yahoo Finance — The market's most closely watched part of the yield curve inverted today, and if its record over the last half-decade is any indicator, the U.S. could be headed for a recession soon. Shortly after 6 a.m. on Wednesday, the yield on the 10-year U.S. Treasury bond dipped below the yield on the 2-year U.S. Treasury as the 10-year fell 1 basis point below the 2-year. The yield curve inversion has a strong track record of predicting a recession; the 10-year falling below the 2-year preceded each of the last seven recessions (dating back to 1969). … Yields came down precipitously in August amid a mix of global concerns: President Donald Trump threatened new tariffs on China, an Argentine election renewed worry over its debt crisis, and protests escalated in Hong Kong.
—"Dow slumps 800 points after bonds flash recession warning" via Stan Choe and Alex Veiga of The Associated Press
"The bond market doesn't believe the hype" via Dion Rabouin of Axios — Stocks roared higher on Tuesday after news that some Chinese imports would be spared from a 10 percent tariff increase the Trump administration plans to impose on Sept. 1, but the bond market was unimpressed and continued to push yields lower, tipping a strong recession indicator. Bonds have been accurate in predicting Fed policy and U.S. economic indicators all year. Tuesday's market action shows investors believe the damage has already been done to the world economy — and that this temporary respite in the trade war is likely too little, too late. The bond market has consistently priced in the negative effects of the trade war, triggering recession alarms this year that have been accurate since World War II.
— DATELINE: TALLY —
Top Senate Democrat wants gun control reforms in mass shooting review — Senate President Bill Galvano is calling for the chamber to investigate the factors behind mass shootings, including white nationalism. As reported by Matt Dixon of POLITICO Florida, Senate Democratic Leader Audrey Gibson says there's a common link between most recent mass shootings that warrants attention: assault weapons. In addition to calling for a ban on the military-style guns, Gibson said updates to Florida's "red flag law" and elimination of the "gun show loophole," which allows people to purchase firearms without a background check. A Wednesday memo penned by Gibson pushed the Senate review those reforms, which are not explicitly mentioned in Galvano's memo. He told POLITICO he has "not yet" seen Gibson's letter.
"After alleged trespassing incident, criminal charges against Emily Slosberg dropped" via Ryan Nicol of Florida Politics — State Rep. Slosberg is no longer facing prosecution on a pair of misdemeanor charges related to an alleged dispute with individuals who had purchased her Boca Raton home. "In a charging document dated March 7, Slosberg is accused of damaging door locks valued at less than $200," the Sun-Sentinel reported in March. Slosberg was accused of swapping out those locks and demanding the new owners leave. However, a motive for those actions was never detailed. Palm Beach County State Attorney Dave Aronberg initially oversaw the case. But DeSantis transferred the case to Broward County State Attorney Michael Satz per a request from Aronberg to avoid "appearance of impropriety." Aronberg cited a "close working relationship" with Slosberg.
WTF, your Honor?! — "Court rules against Lauren Book on injunction" via Jim Saunders of the News Service of Florida — Pointing to First Amendment rights, a divided South Florida appeals court overturned an injunction that state Sen. Book obtained against a man she accused of cyberstalking and harassing her. The case involves Book, a Plantation Democrat who is a widely known advocate for victims of child abuse and sexual abuse, and Derek Logue, an outspoken critic of sex-offender laws. After Book accused Logue of cyberstalking and harassment, a Broward County circuit judge last year issued an injunction that included a series of requirements designed to prevent Logue from having contact with the lawmaker or threatening her. But Logue appealed to the 4th District Court of Appeal, where a panel, in a 2-1 decision, overturned the injunction on free-speech grounds.
"Oaks removed as Capitol Complex construction enters next phase" via Jeffrey Schweers of Tallahassee Democrat — The $83-million Capitol Complex overhaul triggered by hazardous garage conditions three years ago has entered its final phase, with another year to go of state workers having to negotiate torn-up sidewalks and circuitous detours. As the improvements on the House and Senate parking garages and plazas, people have also noticed a marked decline in the foliage around the massive, four-building complex that stretches between Monroe and Duval streets. Removing trees was an integral and necessary part of the renovation to take the weight off the roofs of the garages, make structural repairs, and make work areas more accessible.
"Former Illinois regulator seeks top OFR job" via the News Service of Florida — Bryan A. Schneider, who held the Illinois Department of Financial and Professional Regulation post from 2015 until early this year, applied this week to become commissioner of the Florida Office of Financial Regulation. Schneider joined four other applicants for the job that became open when Ronald Rubin was fired July 25 following allegations of sexual harassment and creating an uncomfortable work environment. It remains unclear when DeSantis and the Cabinet will fill the $166,000-a-year job. DeSantis and the Cabinet are scheduled to meet Aug. 27. In a cover letter dated Monday, Schneider wrote that he left the Illinois job because of a "change in administrations," as former Republican Gov. Bruce Rauner left office.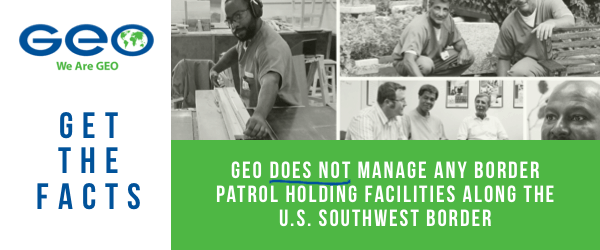 — STATEWIDE —
"Florida is about to give $400 million to big corporations" via Jason Garcia of the Orlando Sentinel — The mammoth tax cut is a result of an obscure law passed by the Republican-controlled Florida Legislature last year amid lobbying by companies such as Anheuser-Busch InBev SA, Comcast Corp. and the Walt Disney Co. The tax break is part of Florida's response to the "Tax Cuts and Jobs Act," the sweeping tax overhaul signed into law by Trump in late 2017. Instead of making any permanent decisions, lawmakers agreed to help corporations by capping the amount of corporate income taxes Florida could collect during its 2018-19 fiscal year. Under that law, collections can rise no more than 7 percent above the amount economists were projecting at the time; any amount above must be refunded to corporations.
What Jimmy Miller is reading — "Appeals court blocks city Styrofoam ban" via News Service of Florida — Siding with the Florida Retail Federation and upholding the constitutionality of state laws, an appeals court rejected a 2016 move by the city of Coral Gables to ban the use of Styrofoam food containers. A three-judge panel of the 3rd District Court of Appeal overturned a ruling by a Miami-Dade County circuit judge who found three state laws unconstitutional and determined Coral Gables was not prevented from enacting the Styrofoam ban. The appeals court said the three state laws at issue in the case are unambiguous and "expressly preempt the city's polystyrene ordinance."
"Judge weighs arguments in cancer treatment fight" via the News Service of Florida — Chief U.S. District Judge Mark Walker told lawyers for the firm, 21st Century Oncology, that they should focus on convincing him why the new law violates contract protections in the U.S. Constitution. "I'm not saying you can't convince me as to some other issue, but at this juncture that is your best (argument) based on what I've heard, and it may not come as any surprise to you, but that is your strongest claim," Walker told 21st Century Oncology lawyer George Levesque. Conversely, he advised attorneys representingDeSantis' administration and Michael Katin, a doctor who intervened in the case. "That's what I want y'all to focus on, and that's where either side could move the ball," Walker said.
"Is that private school denying access to LGBTQ students?" via Jeffrey Solochek of the Tampa Bay Times — To continue receiving public money from Florida's large and growing scholarship and voucher programs, private schools would have to disavow any policies barring gay, lesbian and transgender students and children with disabilities from enrolling, under a proposal filed by two Democratic state lawmakers. The proposals land amid reports that some private schools receiving state dollars had rules saying they reserved the right to deny admission to certain students. The Orlando school where DeSantis announced his call to create a new voucher program, for instance, had posted online a "lifestyle policy" that listed "homosexual and transgender orientation" as opposed to the biblical lifestyle it teaches, saying that could be grounds for refusing a child. The school has since removed that policy.
"'We're going to get better,' Florida's new prisons chief vows" via Mitch Perry of Florida Phoenix — Stepping into the hot seat is Mark Inch, a former Trump official that DeSantis appointed to take control of the troubled department in January. With more than 24,000 employees, it's the biggest public agency in the state. Inch says the incident at Lake Correctional, where a smuggled cellphone recorded video of guards severely beating a prisoner, reminded him of the photos showing abuse from the Abu Ghraib prison in Iraq. "Whenever you're a part of a profession and something — even if it's one single squad of soldiers, or in this case, three (officers) out of that group at Lake (Correctional) that acted so far outside the core values of your profession … you take offense. And I took offense."
What Corrections Secretary Mark Inch is reading — "Facing lawsuit, Connecticut to test, treat inmates for hepatitis C" via The Hartford Courant — In light of a class-action lawsuit, the Department of Correction has said it will begin testing and treating inmates for the hepatitis C virus, which can be spread by unprotected sex, intravenous drug use and tattooing, and thrives in a prison climate. Lawmakers were concerned about the plodding pace of the prison system's response to the growing recognition across the country that 30 percent or more of the prison population may have the virus. The legislature's fiscal office in March estimated the cost of treatment at up to $158 million, depending on how many of the 13,000 prisoners have hepatitis C.
"Cannabis covenant: Pitching citrus farmers on industrial hemp" via Jacob Ogles of Florida Politics — Hemp products are more than a fad, according to Florida's cannabis czar, Holly Bell. Bell, director of cannabis for the Florida Department of Agriculture and Consumer Services, spoke of the 25,000 uses for hemp. Speaking at the Citrus Expo and Vegetable and Specialty Crop Expo in Lee County, she addressed concerns CBD oil won't stay popular forever. "The CBD craze is what the plant is used for and what will get this industry going," she said, but hemp will remain a valuable commodity. Bell cites uses like making fabric and clothing out of hemp; it's a sustainable alternative to non-biodegradable polyesters. Other uses include beauty products, health supplements, and even concrete-like building supplies.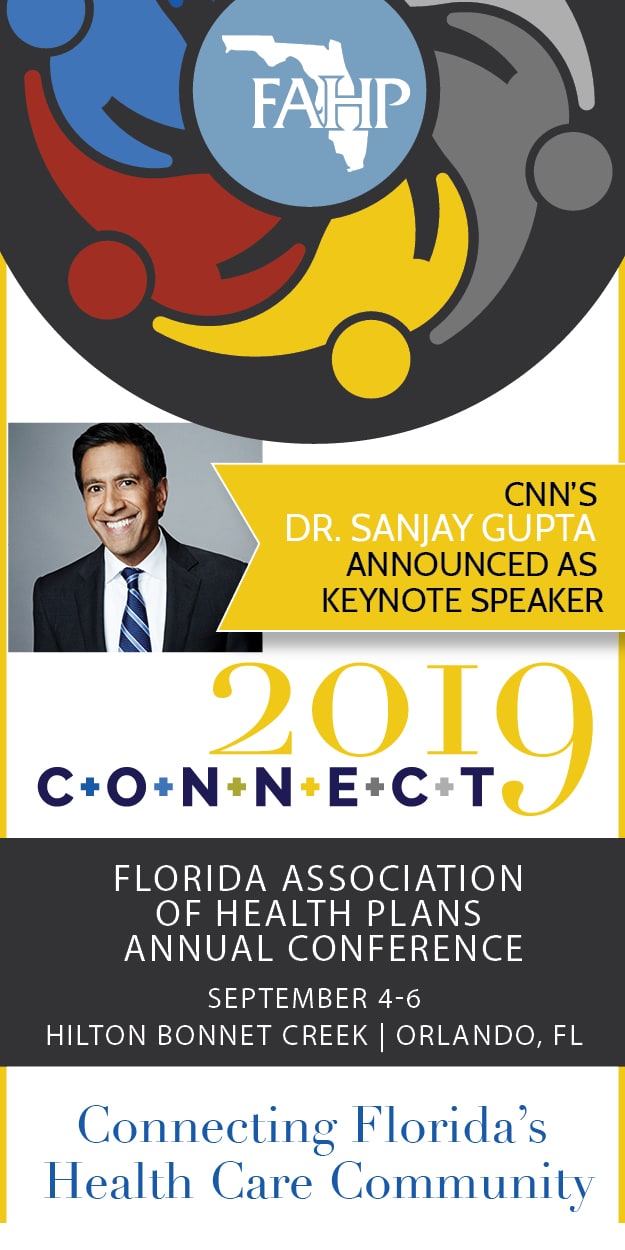 — D.C. MATTERS —
"Everytown urges Marco Rubio and Rick Scott to act after El Paso, Dayton shootings" via Alex Daugherty of the Miami Herald —Rubio and Scott aren't up for reelection in 2020, but that isn't stopping a prominent gun control group from spending money to pressure the pair after two more mass shootings in El Paso, Texas and Dayton, Ohio.
"Allan Bense tells Rubio hearing: Bay County people are hurting" via Scott Powers of Florida Politics — While Hurricane Michael recovery at Tyndall Air Force Base is moving swiftly and some relief money is now coming in, people in and around Bay County "are hurting" in part because of housing shortages, former Florida House Speaker Bense said Wednesday. Bense, who is co-chairing the Rebuild 850 organization, spoke at a special field hearing of the U.S. Senate Committee on Small Business and Entrepreneurs in Panama City, held by that panel's chair, Rubio.
"Tyndall rebuilding effort spurs optimism" via Jim Turner of the News Service of Florida — A "bigger and more active" Tyndall Air Force Base could emerge after the facility was ravaged by Hurricane Michael — assuming federal money and squadron plans remain on schedule. Col. Brian Laidlaw, commander of the 325th Fighter Wing Air Combat Command, said a $3 billion recovery plan recently submitted to Congress will take five to seven years to complete. But he said officials remain optimistic as restoration timelines have met or exceeded so far and nearly 75 percent of the personnel is back doing assigned missions. "A lot of things that we have done for a long time at Tyndall we will continue to do," Laidlaw told Rubio during a hearing at Gulf Coast State College.
"Ted Deutch joins Parkland parents to push for federal school safety bills" via Ryan Nicol of Florida Politics — U.S. Rep. Deutch appeared Wednesday with several families of victims from the 2018 shooting in Parkland to push a pair of bipartisan bills aimed at addressing school safety. Wednesday's news conference also occurred on the first day of the 2019-20 school year here in Florida. Deutch addressed the families on hand as he spoke at the site of Wednesday's Marjory Stoneman Douglas High School Public Safety Commission meeting. "I know that this is an incredibly difficult day for you," Deutch said to the families. "Every one of you lost a loved one who should have been starting a new school year." Deutch was on hand to pitch the School Violence Prevention and Mitigation Act along with the EAGLES Act.
"Matt Gaetz says Florida should change its welcome signs to 'there's no age you can't be sexy'" via Jessica Kwong of Newsweek — Gaetz quote tweeted Bebe Rexha and wrote, "I say we change Florida's welcome signs to this," with an emoji of a finger pointing down at her post. Rexha tweeted the message after posting a photo of herself in a bra and panty, along with a note stating that she had a male "music executive tell me that I was getting too old and that my brand was 'confusing.' Because … I'm a songwriter, and I post sexy pics on my Instagram, and that's not what female songwriters are supposed to do, especially for my age. I'm 29." Gaetz, 37, was mocked for his proposal by Twitter users who alluded to his past relationship with a 21-year-old.
I say we change Florida's welcome signs to this https://t.co/w1eBUvvg8F

— Matt Gaetz (@mattgaetz) August 12, 2019
"Florida Bar panel clears Gaetz after complaint over Michael Cohen tweet" via Jim Rosica of Florida Politics — Congressman and lawyer Gaetz tweeted that he had been cleared by a Florida Bar review panel after a complaint about his now-deleted tweet aimed at Trump's former attorney Cohen. "The Florida Bar has informed me that the Grievance Committee found 'No Probable Cause' that I violated the rules of my profession," he tweeted. "They are taking no disciplinary action against me & are sending a letter of advice." Bar spokeswoman Francine Andía Walker confirmed the news, adding that the "letter will be public record when it is sent to Gaetz, likely on Friday."
— 2020 —
"Joe Biden does cleanup with Latinos after 'get in line' remark" via Marc Caputo and Natasha Korecki of POLITICO — Biden said at the July 31 Democratic debate that undocumented immigrants need to "get in line'" and that the country has been right to "cherry-pick" high-skilled immigrants, notably those with advanced degrees. That language, more commonly used by conservatives, triggered widespread criticism from immigrant rights activists, some of whom said the former vice president was echoing "Republican talking points" … The campaign quickly embarked on damage control. Aides assuaged aggrieved activists, and Biden had a closed-door meeting with Latino leaders in San Diego before his speech at the UnidosUS conference last week.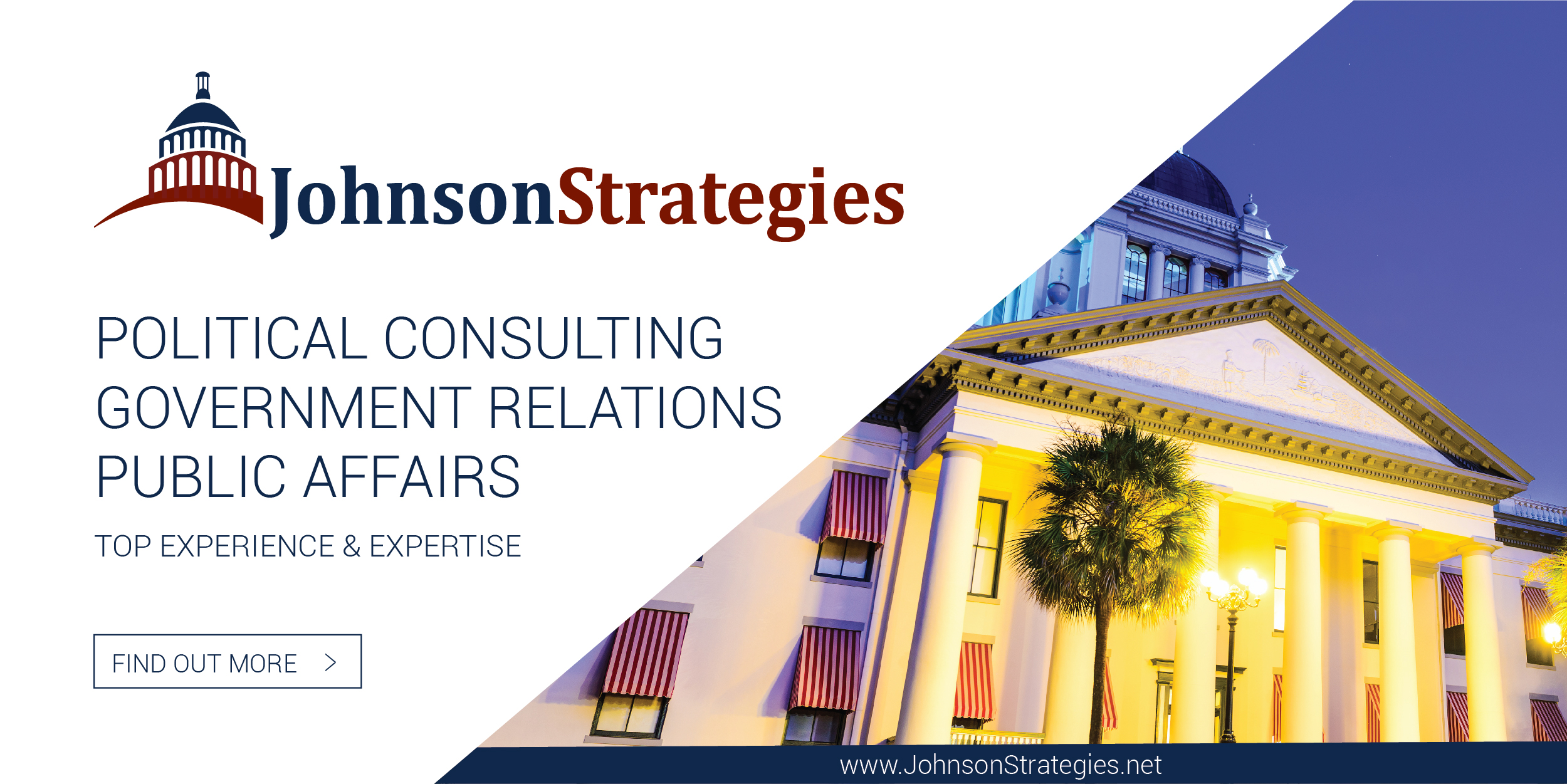 — THE TRAIL —
Happening today — U.S. District Judge Robert Hinkle will hold a scheduling conference in a lawsuit challenging provisions of a new Florida law that would carry out a constitutional amendment restoring voting rights to felons who have completed their sentences, 11 a.m. Call-in number: 1-888-684-8852. Access code: 3243416. Security code: 0815.
"'Keep Our Constitution Clean' gets boost" via the News Service of Florida — A political committee seeking to make it harder to amend the Florida Constitution received $816,000 in in-kind and cash contributions last month, with most of the aid going toward the collection of petition signatures, according to a newly filed finance report. The committee, Keep Our Constitution Clean PC, has submitted two ballot proposals that, if ultimately approved by voters, would make it harder to amend the Constitution. One of the proposals would require voters to approve constitutional amendments twice — instead of once — for them to take effect. As of Tuesday, 5,145 valid petition signatures had been submitted to the state for that proposal, according to the Florida Division of Elections website.
Huh? — "Clint Curtis starts congressional campaign targeting TSA" via Scott Powers of Florida Politics — Democrat Curtis kicked off his campaign for Florida's 6th Congressional District by denouncing the Transportation Security Administration as inept and corrupt, making it his first in a series he promised would be many federal government targets. Curtis, an Orlando whistleblower lawyer, told a crowd of about 50 Democrats in DeLand that he would roll out monthly "rip-off reports" shining light on government waste, ineffectiveness or corruption. He is taking on Republican U.S. Rep. Michael Waltz in CD 6.
"Tommy Gregory draws Democratic foe for House seat" via the News Service of Florida — David Reeves Fairey, a Bradenton Democrat, opened a campaign account to run in 2020 in House District 73, which is made up of parts of Sarasota and Manatee counties. Gregory captured 61.9 percent of the vote when elected to the seat in 2018. Gregory had raised $17,700 for his 2020 reelection bid as of July 31, a campaign-finance report shows.
"Sybrina Fulton accepts contribution above legal limit from big-time Democratic donor" via Ryan Nicol of Florida Politics — Fulton, a candidate for Miami-Dade County Commission has received a $2,800 donation from prominent Coral Gables donor Barbara Stiefel. The problem? That's nearly three times the legal limit of $1,000, set for candidates for countywide office. The donation appears among a list of individual donors from Fulton's July fundraising report. A request for comment to the Fulton campaign is pending, seeking to clarify whether any steps have been taken to refund the excess money. Willfully failing to return that excess money would be considered a first-degree misdemeanor. Fulton is the mother of Trayvon Martin, who was shot and killed in an altercation with George Zimmerman back in 2012.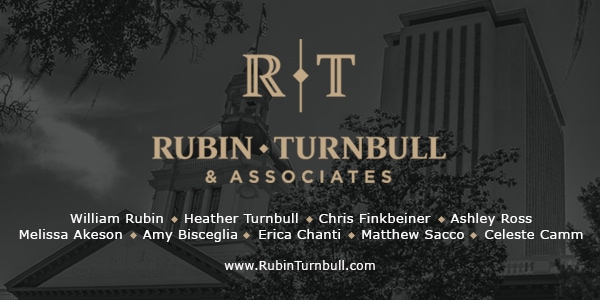 — LOCAL —
"'Ridiculous': Bob Gualtieri hammers Broward charter schools for lack of safe school officers" via Ryan Nicol of Florida Politics — Wednesday marked the first day back to school for children throughout Florida. But several Broward County charter schools are still lacking safe school officers, in apparent violation of a law approved following the 2018 Parkland shooting. That's according to Pinellas County Sheriff Gualtieri, who chairs the Marjory Stoneman Douglas High School Public Safety Commission. The commission met Wednesday at the BB & T Center in Broward County. As part of a press conference featuring Gualtieri, U.S. Rep. Ted Deutch and several parents of Stoneman Douglas shooting victims, Gualtieri let loose on those charter schools that haven't secured safe school officers. "They've had since March 9 of 2018 to make those arrangements," Gualtieri said of those schools.
"Court rejects Nikolas Cruz arguments on jail visitor logs" via the News Service of Florida — A South Florida appeals court rejected an attempt by accused Parkland school shooter Cruz to prevent disclosure of the names of mental-health experts who visit him in jail as part of his defense. His attorneys sought a protective order to prevent the disclosure of information on jail-visitation logs that would detail the names of mental-health experts who meet with him. In part, Cruz's attorneys argued that the experts' names were covered by attorney-client privilege and that disclosure of the names could damage his right to a fair trial, according to the ruling by a panel of the 4th District Court of Appeal.
Happening today — The Marjory Stoneman Douglas High School Public Safety Commission meets, 8:30 a.m., BB & T Center, Chairman's Club, 1 Panther Parkway, Sunrise.
"Group opposes museum for Pulse nightclub massacre" via Mike Schneider of The Associated Press — Members of the Community Coalition Against a Pulse Museum said the nightclub should be torn down and the nightclub's owner should not build a private museum. Any memorial should be constructed on public property, and any money raised for the museum should be channeled to survivors, they said. "Put people first," the group said on its website. "We care more about our survivors than educating tourists." The nonprofit raising money for a Pulse memorial and museum said it is using as a model those built to commemorate the Oklahoma City bombing and the Sept. 11 attacks.
"City official: Lenny Curry's office pressured him to steer grant money to 'preferred' groups" via Christopher Hong of the Florida Times-Union — In a memo, Kids Hope Alliance CEO Joe Peppers described a tense meeting with Brian Hughes, Curry's political operative turned chief of staff, and Sam Mousa, then the city's top administrator, that happened the previous week to discuss the city's Stop the Violence initiative, a bundle of small grants Curry and the City Council funded in response to a deadly shooting at a Raines High School football game. The $10,000 "micro" grants were to be awarded to dozens of nonprofits and faith-based organizations. Peppers planned to hire a contract manager to oversee the $364,000 program. Hughes and Mousa didn't like that idea. Mousa said he wanted Peppers "personally involved" in scoring the grant applications.
"Charter carveout stalls Duval school tax" via Florida Politics — A long-awaited joint meeting between the Duval County School Board and the Jacksonville City Council finally took place. Another matter entirely is whether the Wednesday morning gathering resolved a single material difference. Both bodies are still far apart on when (or if) a sales tax referendum should happen. And what it should fund … "Charter schools are the elephant in the room," asserted Democrat Tommy Hazouri, one of many pushing for a better carveout for the sector.
"Leon Co. Schools scraps bus system, returns to last year's routes, ousts transportation director" via CD Davidson-Hiers of the Tallahassee Democrat — At a press conference, an angry Superintendent Rocky Hanna announced sweeping changes to the troubled system. He said the district had removed its transportation director, Manny Joanos, discontinued its partnership with bus routing software giant EduLog and was returning to last year's bus routes starting Monday. The long-standing practice of keeping the bus driver the same in the mornings and afternoons also will be reinstated. The changes come in the wake of what Hanna called a "colossal failure" of transportation on the first day of school. Transportation coordinator James Cole was promoted to an interim director to replace Joanos, who was placed on paid administrative leave.
"Violent crime down, but shootings skyrocket amid growing efforts to cure Tallahassee's violence" via Grace Crapps of WFSU — Police are reporting 45 shootings in Tallahassee this year putting the city on track to outpace last year's 50 shootings. While some point to poverty as a driver, residents say it's a deeper issue. "I really do think anger has a lot to do with it," says Beverly Mount. She and her sister have observed Tallahassee officials cycle back-and-forth between prevention and intervention programs in their efforts to address violence, with varying degrees of success. Prevention programs are geared toward younger kids and follow them from ages three till the end of high school, while intervention programs are geared toward teens who have already committed a crime and been in the juvenile system. By then, the women say, it's often too late.
"Florida man committed after threatening attack on school" via The Associated Press — The Hillsborough County Sheriff's Office says Andrew Aman told his roommate he disliked the Tampa school because an exterior wall was painted like an American flag. The roommate contacted authorities. Television station WFTS reports that deputies found no firearms in his home and that he was never a threat to students or staff at the school. Aman was involuntarily hospitalized for mental evaluation under Florida's Baker Act.
"Paula Kiker drops out of Lee County Commission race" via Jacob Ogles of Florida Politics — Republican Kiker no longer plans to run for Lee County Commission. She had previously filed for her late husband Larry Kiker's District 3 seat. A "confluence of events" impacted the decision, Paula Kiker said. Ultimately, business interests outside of Lee County affected her choice to end her candidacy, she said. "At this time I have made the choice to expand my real estate business to Key West," she said. "This has always been a long-term goal of my business development plan. DeSantis passed over Kiker earlier this year when he decided instead to appoint real estate broker Raymond Sandelli to the Lee County Commission. Kiker's death opened the seat in April.
"$32M lien placed on Tampa Bay Times over pension payment defaults" via Janelle Irwin Taylor of Florida Politics — Liens against the Tampa Bay Times' parent company now total more than $103 million … The Pension Benefit Guaranty Corp. filed its latest lien against the paper June 20 for $32.2 million. The lien is placed "on all property and rights to property" because the Times "failed to make contributions to the pension plan." The liens are intended to protect current and former Times employees. In a statement, the Times said the lien would not affect pension benefits. The PBGC has filed six other liens on Times assets since 2015. None of those liens have expired, according to public filings in Pinellas County.
"Ex-Miami Beach Mayor says he doesn't know how Jeffrey Epstein got his phone number" via Jerry Iannelli of the Miami New Times — Why did the billionaire's black book of contacts include 13 phone numbers for former Miami Beach Mayor Philip Levine, a friend of Bill and Hillary Clinton? "Think I met him possibly only two or three times, but briefly maybe over 15 years ago at events," Levine wrote. "Never had a friendship or business relationship with him. Don't remember ever giving him my full contact info but possibly did give him my contact card." Some of those 13 phone contacts include numbers for people listed as Levine's driver and two housekeepers. Asked how Epstein obtained contact information for those people, Levine said he had no idea. "[W]hen I read it, I was also surprised," he responded. "I truly just don't know."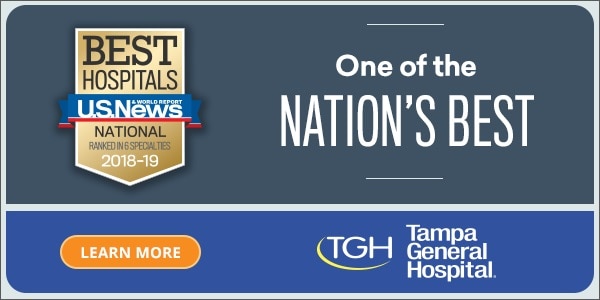 — OPINIONS —
"Ron DeSantis stiffs Florida Bar to stack courts with hard-right judges" via the South Florida Sun-Sentinel editorial board — Picking up where his predecessor left off, DeSantis recently rejected the Florida Bar's nominations for lawyers to serve on seven judicial nominating commissions. The organization, which represents all 106,000 lawyers licensed in Florida, has called for new volunteers willing to have the governor embarrass them, too. That's our characterization, not the Bar's, but it fits. As customary, DeSantis did not explain why he found none of the 24 people on the Bar's lists suitable to help select Florida judges. DeSantis is open about wanting to pack the judiciary, especially the appellate courts, with lawyers who echo his hard-right philosophies. To be sure of that, he needs like-minded nominating commissioners.
"Study: Tourism wages are the worst. Orlando and Florida want more" via Scott Maxwell of the Orlando Sentinel — Florida State University professors with the Dedman School of Hospitality looked at base wages from 2006 to 2018 and found that, while the average weekly wage in America during that time was $710, the average for those in America's "leisure and hospitality industry" was $311 — slightly higher than minimum wage during the midpoint of the years studied. The most alarming part was that the disparity is only getting worse. Researchers found that for every $1 wages rise over time, tourism wages rise by only 81 cents. In other words: Tourism jobs pay the worst, yet they're also losing ground. They also noted that the wage tallies reflected only base pay.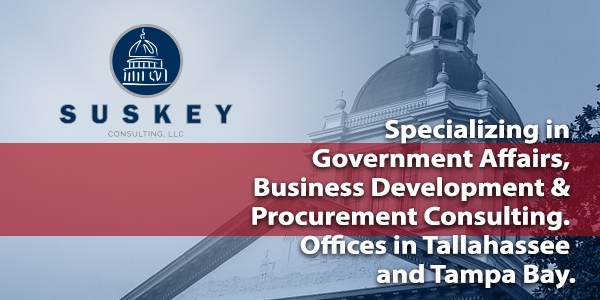 — MOVEMENTS —
Florida Health Care Association elects 2019-2020 officers — The statewide trade association representing more than 80 percent of Florida nursing centers and 1,100 individual members has elected its leadership board for the next year. Taking over as FHCA President is Alex Terentev, the director of operations at Gulf Coast Health Center. He succeeds John Simmons, an administrator at Fouraker Hills Rehab & Nursing Center in Jacksonville. Among 15 new elected within the organization are Marco Carrasco, who will serve as Senior Vice President; Kathy Gallin as Secretary; Anita Faulmann as Treasurer; and Mel Beal as Member at Large. "We are extremely pleased to have such dedicated members chosen to lead the Association," said Emmett Reed, Executive Director of Florida Health Care Association.
"Liquor company taps Ballard Partners for tariff help" via Drew Wilson of Florida Politics — Italian liquor company Campari America has hired Ballard Partners to help it navigate trade and tariff issues in Washington, D.C. Ballard registered the client earlier this month, federal lobbying disclosures show. Firm founder Brian Ballard and Sylvester Lukis are the lobbyists listed on the form. Campari America owns several well-known labels, such as SKYY Vodka, Gran Marnier and Wild Turkey whiskey. The registration comes amid a trade war struck the spirits business. Last year, the Trump administration put a tariff on European steel and aluminum. The European Union struck back with a 25 percent tariff on American-made whiskey.
Personnel note: Nick Alvarez joins DEO as chief in-house lobbyist — The former staffer for GOP state Sen. Anitere Flores announced he will be Director of Legislative and Cabinet Affairs for the Department of Economic Opportunity under Executive Director Ken Lawson. Alvarez previously was Political and Hispanic Outreach Director for former state Sen. (and now VISIT FLORIDA head) Dana Young, and was a legislative intern at the Corcoran & Johnston lobbying firm, according to his LinkedIn page. He got his Masters of Applied American Politics and Policy from Florida State University and was an undergrad at Florida International University.
New and renewed lobbying registrations:
Leslie Dughi, Greenberg Traurig: Kin Interinsurance Network
Shawn Foster, Sunrise Consulting Group: City of Inverness
Nick Iarossi, Ron LaFace, Megan Fay, Ashley Kalifeh, Scott Ross, Chris Schoonover, Capital City Consulting: University of Florida Foundation
Brian Jogerst, BH & Associates: ActivEd
Jane Johnson: Florida Association of Centers for Independent Living
Alex Villalobos, Florida Legislative Research: Grossman Attorneys at Law
— ALOE —
"Disney World's Star Wars attraction should draw bigger crowds than its California twin, experts predict" via Gabrielle Russon of the Orlando Sentinel — Last week, Walt Disney Co. executives confirmed that attendance dipped 3 percent at U.S. theme parks, despite the debut of the $1 billion Galaxy's Edge at Disneyland. Experts are predicting larger crowds when Walt Disney World's nearly identical land debuts Aug. 29. "I don't think it's going to be nearly as empty at all the parks at Disney World as it was at Disneyland," said Robert Niles, author of the popular Theme Park Insider blog. One reason? Orlando's land will be a first-come, first-serve, like any other day at the theme park, although visitors can make online reservations for the more high-end, limited experiences, such as building a lightsaber or drinking at the cantina bar.
"Lack of season-ticket sales hurting Florida State's bottom line" via Tashan Reed of TheAthletic.com — As of Aug. 1, FSU has sold 24,636 of 40,000 available main bowl seats. For the more expensive Champions Club, which has been around since 2016, FSU has sold 2,951 of 6,000 seats. Main bowl season tickets range between $199 and $330, and Champions Club season tickets cost $2,750 for the year. FSU is missing out on eight digits of potential revenue. Numbers from the NCAA show that the average game attendance for FBS programs in 2018 was 41,856 — the lowest mark since 1996. "Clearly, there's a generational change going on in terms of attendance at sporting events," Florida State athletic director David Coburn told The Athletic last month.
"FSU to sell beer, wine at 2 stands during football games — but you can't drink it in your seat" via Wayne McGahee III of the Tallahassee Democrat — Doak Campbell Stadium will now feature five locations where fans can buy beer and wine during games. That does not include the premium-seating Dunlap Champions Club, where FSU has sold alcohol since it opened in 2016. The Dunlap Champions Club is considered a separate area from the stadium, which is why alcohol sales have been allowed. There are only two locations inside the stadium that will sell the beer and wine. The other three concession stands are in tailgating areas outside the stadium. These concession stands will open when parking lots open and will end sales 10 minutes prior to kickoff.
— HAPPY BIRTHDAY —
Best wishes to Ann Duncan, Lane Stephens, Pinellas County Commissioner Ken Welch, and Courtney Whitney.
___
Sunburn is authored and assembled by Peter Schorsch, Phil Ammann, Jim Rosica, and Drew Wilson.
The post Sunburn — The morning read of what's hot in Florida politics — 8.15.19 appeared first on Florida Politics – Campaigns & Elections. Lobbying & Government..