If Joe Biden becomes the Democratic nominee for President, he should be in fighting shape to face Donald Trump.
"Go easy on me kid," he told Sen. Kamala Harris as they met on stage before Wednesday's debate began in Detroit. The Twitterverse had a meltdown over what seemed like a little joke, and even if it wasn't, no one went easy on Biden.
He was the clear target of multiple punches during the lengthy debate, and not just from Harris. U.S. Sen. Cory Booker came after Biden hard on immigration issues. Sen. Kirstin Gillibrand and Harris attacked him over his record on women's rights. Harris also tore into him over differences in their health care plans and race relations.
Biden handled himself better than he did in the first debate when Harris made him look bad over the issue of school desegregation. He was more engaged, feistier, and may have deflected some speculation that he might be too old for the task ahead.
Put it this way: he didn't hurt himself, nor did Harris connect with the headline-grabber against him as she did in their first debate. Booker was more prepared to engage this time than in the first debate, but let's put it this way – if you were leaning toward supporting Biden before the evening began, nothing much happened to change your mind.
Rep. Tulsi Gabbard threw an unexpected haymaker at Harris on her record as California attorney general, including a charge that she blocked evidence that would have kept people off death row. But I'm guessing it didn't make much difference because the spotlight focused on Biden and Harris – with Booker elbowing for position.
A tip of the cap to Gillibrand for the quote of the night: "The first thing that I'm going to do when I'm president is I'm going to Clorox the Oval Office."
This race won't be won on sound bites, but that was a good one.
— SITUATIONAL AWARENESS —
Tweet, tweet:
Very low ratings for the Democratic Debate last night — they're desperate for Trump!

— Donald J. Trump (@realDonaldTrump) July 31, 2019
Tweet, tweet:
—@KyleKulinski: Biden cuts himself off more than other people cut him off. #DemDebate
—@ariannahuff: [Andrew] Yang on the record-high GDP: "you know what else is at a record high? Suicide, drug overdoses, depression, anxiety," which is why we should "redefine economic progress." #DemDebate
—@EmmaVigeland: Tulsi Gabbard clearly had a strategy, and that strategy was to attack Kamala Harris' record to position herself as a more progressive alternative on a stage with no front runner progressives. Not a bad idea. #DemDebate
Tweet, tweet:
—@kylegriffin1: Kirsten Gillibrand: "The first thing that I'm going to do when I'm president is I'm going to Clorox the Oval Office." #DemDebate
—@DebbieforFL: Reminder: this is not a reality TV show, this is about who will lead, unite & bring us forward. #DemsDebate #2020Elections
—@JoeNBC: These candidates are attacking Barack Obama's policy positions more than Donald Trump. That is politically stupid and crazy.
—@johniadarola: Joe Biden is the only person on the stage who doesn't want to be called on. #DemDebate
—@CarlosGSmith: I'm glad to be watching a Democratic debate on policy and not a GOP debate on Trump's penis size.
—@DeFede: Andrew Yang says we are too late on Climate Change so Americans need to start moving to higher ground. So I guess he's writing off Florida – both electorally and literally. @CBSMiami
—@Annette_Taddeo: Hey @TheDemocrats you think attacking @BarackObama is how we are going to beat Trump? #DemDebate #DemDebate2 #DemocraticDebate
—@KimStrassel: Amusing. Harris complaining that Trump has broken promises to farmers and autoworkers. Just a few moments after she said she wanted to get rid of all fossil fuels, which would destroy farmers/automakers. I wish moderators would point some of this out. #DemDebate
— DAYS UNTIL —
"Beverly Hills 90210" reboot premieres — 5; Taylor Swift's new album, 'Lover,' released — 22; Florida Gators opens vs. Miami football — 23; St. Petersburg primary election — 26; UCF Knights football opens vs. Florida A&M — 28; USF Bulls football opens vs. Wisconsin Badgers — 29; FSU Seminoles football opens vs. Boise State — 30; Labor Day — 32; CNN hosts candidate forum on the climate crisis — 34; First Interim Committee Week for 2020 Session — 46; "Morning" Joe Scarborough releases "This Ends Badly: How Donald Trump Conned America" — 47; MSNBC hosts candidates event on climate in D.C. — 49; "Joker" opens — 64; Florida Chamber Future of Florida Forum begins — 88; 2019 General Election — 96; 3rd Annual Florida Internet and Television FITCon starts — 98; 2020 Session begins — 166; Iowa Caucuses — 186; New Hampshire Primaries — 194; Florida's presidential primary — 229; 2020 Summer Olympics in Tokyo begin — 358; 2020 General Election — 460.
— TOP STORY —
First in FlaPol: "It's official: Jennifer Bradley to run for Senate District 5" via Florida Politics — Bradley has signed up to succeed her husband, Senate Budget Chief Rob Bradley. The Clay County Republican launches her bid with some key endorsements, among them state Rep. Travis Cummings, who was expected to run after Rob Bradley termed out in 2020. Cummings decided to return to private life rather than run for Senate. Also backing Bradley: Republican Sens. Wilton Simpson, Kathleen Passidomo and Travis Hutson. Simpson is in line to take over as Senate President, while Passidomo and Hutson are the top contenders to take the gavel beginning in 2022. "Jennifer's ability to make a difference in her community will serve as a strong foundation for her work in Tallahassee on behalf of North Florida," said Simpson.
— DONKEY DEBATE PART 2 —

"Protesters briefly interrupt debate" via CNN — Protesters interrupted Sen. Booker and New York City Mayor Bill de Blasio's opening remarks tonight. Booker paused his speech as the protesters were removed from the Fox Theatre. They shouted, "Fire Pantaleo" — a reference to New York police officer Daniel Pantaleo, who is accused of fatally choking Eric Garner. The Justice Department announced earlier this month that it was declining to bring federal charges against the New York police officer accused of using a chokehold on the 43-year-old father of six.
"Joe Biden hammers Kamala Harris at Democratic debate: 'You can't beat President Trump with doubletalk'" via Alex Seitz-Wald of NBC News — Right at the start, Biden attacked Harris' support for a single-payer healthcare system as too expensive, too slow to implement and too disruptive for Americans because it would take away their private insurance and replace it with a government-run plan in 10 years. And he dinged the California lawmaker for having a stance that was, until she released her plan this week, sometimes difficult to pin down. "You can't beat President Trump with doubletalk on this," Biden said. Biden said he wants to build on Obamacare and offer a public option, instead of Medicare for All.
"Fact-checking the candidates on the issues" via ABC News — Harris: "I went to a place in Florida called Homestead, and there's a private detention facility being paid for by your taxpayer dollars that houses 2,700 children … I saw children lined up single file being walked into the barracks. These children have not committed crimes and should not be treated like criminals." By describing a shelter for undocumented migrant teens as a "detention facility," Harris is using a description that federal officials strongly dispute. Gillibrand is correct that no president has enforced immigration laws quite like Trump. His "zero tolerance" policy insisted upon criminal prosecutions for anyone entering the country illegally, even if they were traveling as a family — resulting in some 2,600 children separated from their parents.
"Cory Booker's 'shithole' comment goes uncensored during CNN debate" via Jeremy Barr of the Hollywood Reporter — During a heated exchange about immigration policy, New Jersey Sen. and presidential candidate Booker used the word "shithole" during the CNN Democratic primary debate in Detroit. The word went uncensored on air. Booker was engaged in a heated discussion with former vice president Biden, who was heckled earlier for the number of immigrant deportations that occurred during Obama's administration. The Senator was quoting Trump, who reportedly asked during a January 2018 White House meeting, "Why are we having all these people from shithole countries come here?"
— DATELINE: TALLY —
"Ashley Moody files notice of appeal in gun preemption case" via Ryan Nicol of Florida Politics — Attorney General Moody has filed a notice of appeal after a judge struck down several punitive measures against local officials who violate the state's preemption on gun control laws. A Leon County-based circuit judge found those punitive measures unconstitutional in a ruling Friday. A 1987 law preempts local governments from passing stricter gun control measures than have been approved at the state level. That law remains in effect. But in 2011, state legislators added penalties — including fines and removal from office — for local officials who violate the preemption measure. Circuit Judge Charles Dodson struck down the penalties Friday.
"Florida Democrats criticize state's appeal of gun preemption ruling" via Ryan Nicol of Florida Politics — Several Democratic elected officials are speaking out after Attorney General Moody filed that notice of appeal in a case challenging a portion of the state's gun preemption law. In a Wednesday afternoon press call, Agriculture Commissioner Nikki Fried argued attacks in Orlando, Parkland and elsewhere since the passage of that 2011 law necessitates revisiting those penalties. "Florida has dealt with unimaginable tragedy with gun violence," Fried said. "It's a different world now. We're a different state than were then, and it's time to take a different approach to these issues." Fried called the punitive measures against local officials "some of the most extreme laws anywhere in the entire nation."
"Smoke 'em if you got 'em: Tallahassee state attorney won't prosecute pot cases" via Jim Rosica of Florida Politics — Because of a new state law legalizing hemp, the capital region's elected prosecutor has sent a memo to his staff instructing them to drop marijuana possession cases filed on or after July 1. Jack Campbell, also secretary of the Florida Prosecuting Attorneys Association (FPAA), told Florida Politics he's not the first of Florida's 20 state attorneys to initiate such a policy. Under the new law, hemp can contain up to 0.3 percent of THC. "There currently is no laboratory in Florida qualified to measure this level," Campbell said since available tests only measure negative or positive for the presence of THC.
"State appeals after judge opens door for cities to challenge gun laws" via Lisa J. Huriash of the South Florida Sun-Sentinel — The battle over gun regulation in Florida has mounted as the state appeals a ruling that struck down penalties for elected officials who push gun-control laws. The state Tuesday evening appealed Leon County Circuit Judge Charles Dodson's recent ruling, in which he determined it unconstitutional that a 2011 law deterred cities from passing their own ordinances by imposing fines on them. City officials saw Dodson's ruling as a big win, opening the door for them to challenge gun laws. Among the Florida officials named behind the appeal is Attorney General Moody.
"Florida Elder Affairs chief details changes to troubled guardianship program, says he asked top official to resign" via Kate Santich and Monivette Cordeiro of the Orlando Sentinel — Florida Department of Elder Affairs Secretary Richard Prudom's office revealed Wednesday that he asked the state's top guardianship official to resign after learning of a "significant backlog" of cases and that he has since worked to close those cases and address the complaints. "Secretary Prudom is leading the Office of Public and Professional Guardians and has made and will continue to make administrative changes moving forward," the department's spokeswoman, Ashley Chambers, said in an email to the Orlando Sentinel. The Orlando Sentinel reported July 23 that Carol Berkowitz, the executive director of the OPPG had resigned abruptly after officials began investigating Orlando guardian Rebecca Fierle for placing do-not-resuscitate orders for people against their will and without court permission.
"State launches website for new toll road planning" via the News Service of Florida — Called "Multi-use Corridors of Regional Economic Significance," or M-CORES, state lawmakers have promoted the new roads as critical to help Florida prepare for future growth and to aid in disaster evacuations. Florida Department of Transportation Secretary Kevin Thibault said the website, www.FloridaMCores.com, will provide updates on the separate corridors and allow people to give input on the plans. The toll-road law (SB 7068), a top priority of Senate President Bill Galvano, seeks to expand the Suncoast Parkway from the Tampa Bay area to the Georgia border; extend the Florida Turnpike west to connect with the Suncoast Parkway; and add a new multi-use corridor, including a toll road, from Polk County to Collier County.
Ethics Commission rules against Daphne Campbell — In a news release, the Commission disclosed it had found probable cause that former state Sen. Campbell violated Florida's financial disclosure laws. That finding does not mean Campbell is subject to punishment, but that a possible violation will be investigated further. The commission targeted Campbell's Form 6 filings in 2013, 2015 and 2017. The form requires candidates to list their assets, liabilities and income. Previous reporting has shown Campbell failed to include debts to the IRS when calculating her net worth. Campbell formerly represented Senate District 38 but was defeated in 2018 by Jason Pizzo. She's attempting a return to the Senate in 2020, competing in the Senate District 35 contest.
Happening today — The Financial Impact Estimating Conference will hold a workshop on potential financial impacts of a proposed constitutional amendment that would revamp state primary elections, 1:30 p.m., 117 Knott Building.
Happening today — The Financial Impact Estimating Conference will hold a workshop on potential financial impacts of a proposed constitutional amendment about the citizenship of voters, 8:30 a.m., 117 Knott Building.
"Report faults Florida's cancer-fighting policies" via Scott Powers of Florida Politics — A new report being released Thursday by the public policy advocacy affiliate of the American Cancer Society declares Florida to be among the worst states in the nation overall when it comes to state policies and laws in place to fight cancer. Florida received "making progress" ratings in the American Cancer Society Cancer Action Network's report assessments on five priority areas of policy and law, such as smoking ban laws; and three falling short in ratings in other areas, such as indoor tanning laws. Only Florida and Mississippi failed to measure up to benchmarks in all the areas.
— STATEWIDE —
"Hurricane Center says 60 percent chance of tropical cyclone in Atlantic; Rain in South Florida forecast" via David Selig of the South Florida Sun-Sentinel — The tropical wave moving across the Atlantic Ocean from off the coast of Africa has a 60% chance of strengthening into a tropical cyclone over the next five days, the National Hurricane Center said in its latest advisory. Meanwhile, the tropical wave that was bringing disturbed weather from Puerto Rico to the southeastern Bahamas on Wednesday has just a 10 percent chance of developing into a tropical cyclone — which refers to tropical depressions, tropical storms and hurricanes — but it could bring rain to South Florida this weekend. Forecasters have steadily increased the chances that the wave closer to Africa develops into a cyclone.
"Rain from a tropical wave — plus King Tide — could bring coastal flooding this weekend" via Alex Harris of the Miami Herald — A tropical wave rolling through the Atlantic is just in time for the first King Tide of the season. The combination could lead to coastal flooding in low-lying areas. "It's got a very, very low chance of any tropical cyclone development. We're not really concerned about that," said Dennis Feltgen, public affairs officer for the National Hurricane Center. The likely impact on South Florida is rain — several inches of it — this weekend. Adding to that, scientists predict two higher than usual tides, also known as King Tides, this summer. The first is this week through Saturday, and it could bring some minor coastal flooding when combined with the rainfall.
"Hurricane Michael losses in Florida Panhandle reach nearly $7 billion" via News Service of Florida — Estimated insured losses in Florida from last year's Hurricane Michael, which pounded the Florida Panhandle with Category 5 winds, have topped $6.9 billion, according to the state Office of Insurance Regulation. As of Friday, estimated insured losses were $6,906,918,311, up about $250 million from a report at the end of June. In all, 148,347 claims had been filed from the devastating hurricane, which made landfall Oct. 10 in Mexico Beach and caused massive damage there, in Panama City Beach and other parts of the Panhandle. As of Friday, 20,484 claims, or 13.8 percent, remained open, the state numbers show.
Happening today — The state Blue-Green Algae Task Force, which was formed to address water-quality problems in parts of Florida, will meet. The topics include regulation of septic tanks and sanitary sewer overflows, 9 a.m., Florida Atlantic University, Harbor Branch Oceanographic Institute, Johnson Education Center, 5600 U.S. 1 North, Fort Pierce.
Save the date — Major General, U.S. Army (Ret.) Michael Jones will be one of the headliners for the Florida Chamber Foundation's Military, Defense and Veterans Opportunities Summit scheduled Aug. 13-14. Joining Jones for this day-and-a-half statewide event are leaders from Veterans Florida, Space Florida, Boeing, Enterprise Florida, the Florida Legislature, bringing together industry leaders, economic development experts, policymakers and the business community to discuss diversifying Florida's economy and leveraging veteran's expertise and skills. The event begins 8 a.m., Tuesday, Aug. 13, Hyatt Regency Jacksonville, 225 E. Coastline Drive, Jacksonville.
— FEDS OK DRUG IMPORTS —
A few months ago, Gov. Ron DeSantis signed a bill aimed at getting Canadian drugs into Florida pharmacies.
DeSantis pushed hard for the plan, arguing it would save Floridians big bucks. But the pharmaceutical industry pushed back, raising the specters of counterfeit drugs and socialized medicine while warning that the pills in that next refill may not come from Canada at all.
Either way, the state can't strike out on its own because the federal government must approve importation programs.
Now, federal approval may be on the way.
At Trump's request, U.S. Department of Health and Human Services Secretary Alex Azar said Wednesday that the department is considering a plan to allow imported prescription drugs into the country.
"President Trump has been clear: for too long American patients have been paying exorbitantly high prices for prescription drugs that are made available to other countries at lower prices," he said.
DeSantis heralded the news, tweeting that Trump is "helping Florida lead the way to make safe and affordable prescription drugs a reality."
When those savings will show up is murky, however. In addition to needing regulatory approval, drugmakers are likely to launch a volley of court challenges.
And then there's the question of Canada.
Critics balked at the idea the country, with a population of 37 million, could as Florida's pharmacy. If the whole country is in the mix, consumers might want to keep their pill cutters handy.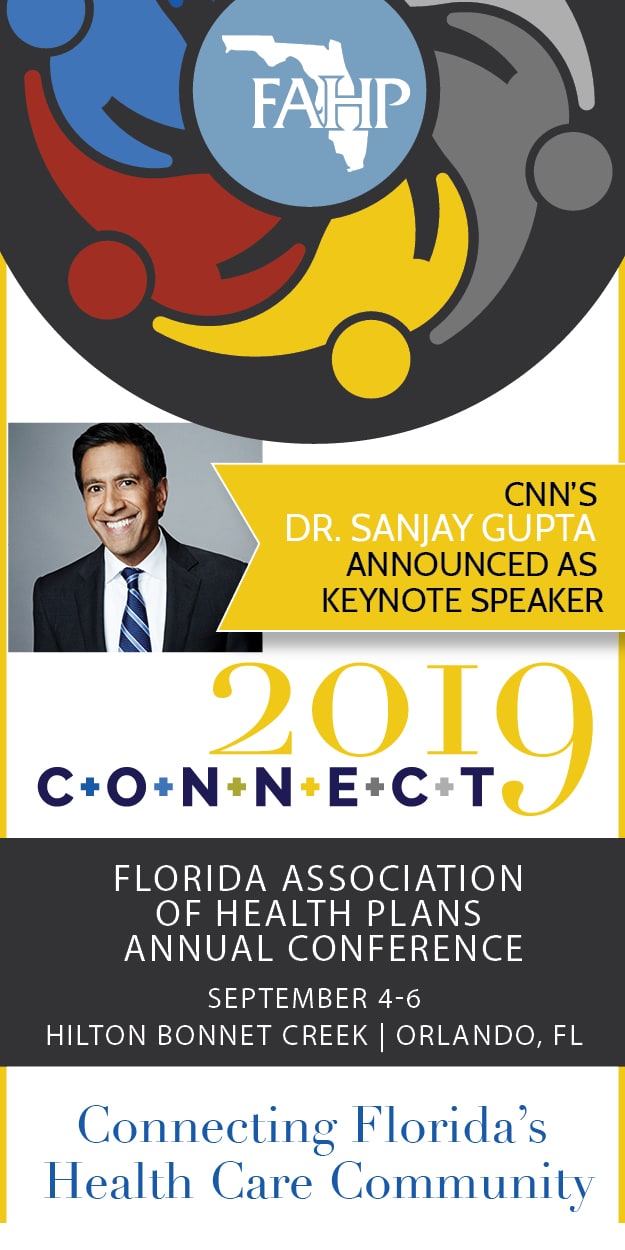 — D.C. MATTERS —
"Fed cuts interest rates for first time since 2008 crisis" via Jeanna Smialek of The New York Times — The widely expected quarter-point move, the Fed's first since it cut rates to near zero in 2008, is meant to protect the economy against the potentially harmful effects of a growth slowdown in China and Europe and uncertainty from Trump's trade war. "In light of the implications of global developments for the economic outlook as well as muted inflation pressures, the committee decided to lower the target range for the federal funds rate," according to the Federal Open Market Committee's policy statement. But the Fed did not indicate that this was the beginning of a rate-cutting campaign, suggesting the cut was a minor adjustment intended to help the economy weather any challenges from slowing global growth and Trump's trade fights.
"Donald Trump to focus on Medicare during visit to The Villages" via The Associated Press — President Trump plans to focus on Medicare when he visits The Villages retirement community next week. The White House says Trump will visit The Villages on Aug. 6 to discuss administration progress on "securing and improving" the national health insurance program for people aged 65 and over. The Republican president's visit comes as candidates for the 2020 Democratic presidential nomination debate each other over the practicality of "Medicare for All" expansion proposals. The visit will be Trump's first to Florida since mid-June when he formally announced his reelection bid at an Orlando rally.
"Rick Scott wants National Academy of Medicine involved in drug pricing" via Scott Powers of Florida Politics — Republican U.S. Sen. Scott is introducing yet another bill seeking to drive down the costs of prescription drugs, this one directing the National Academy of Medicine to get involved in determining appropriate prices of drugs that were developed with federal tax dollar support. Lately, that pretty much has been every single drug that the Food and Drug Administration has approved since 2011, according to the National Institutes of Health.
"Stephanie Murphy tells town hall in Sanford she doesn't support impeaching Trump right now" via Steven Lemongello of the Orlando Sentinel — "I believe impeachment will assuredly consume us all," the Democrat from Winter Park told the audience of about 100 at the Sanford Civic Center. "And basically grind our nation to a halt. And I think impeachment has a really high threshold." Just one audience member asked about impeachment. Instead, most of those at the town hall aimed at seniors asked about shoring up Medicare, protecting Social Security and other health care and fiscal issues. Just one audience member asked about impeachment. Instead, most of those at the town hall aimed at seniors asked about shoring up Medicare, protecting Social Security and other health care and fiscal issues.
"ACLU: 911 children split at border since 2018 court order" via The Associated Press — More than 900 children, including babies and toddlers, were separated from their parents at the border in the year after a judge ordered the practice be sharply curtailed, the American Civil Liberties Union said Tuesday. The ACLU said the Trump administration is separating families over dubious allegations and minor transgressions including traffic offenses. It asked a judge to rule on whether the 911 separations from June 28, 2018, to June 29 of this year were justified. In June 2018 — days after President Donald Trump retreated amid an international uproar — U.S. District Judge Dana Sabraw ordered that the practice of splitting up families at the border be halted except in limited circumstances, like threats to child safety.
— 2020 —
"Democrats surpass 'America's Got Talent,' 'Bachelorette' finale" via Hal Boedeker of the Orlando Sentinel — The Democrats won Tuesday night, but it was close. The first night of the Democratic presidential candidates' debate in Detroit averaged nearly 8.7 million viewers on CNN. "America's Got Talent," usually the most-watched show on Tuesdays, averaged 7.9 million for NBC. ABC's "The Bachelorette" concluded its season with 7.4 million, according to early Nielsen ratings. CNN highlighted that across three platforms — television, CNN en Español, CNN digital — the average total audience was 9.2 million during the debate.
"George Soros launches super PAC for 2020" via Maggie Severns of POLITICO — Democratic megadonor Soros is creating a super PAC, called Democracy PAC, to serve as a hub for his 2020 election spending. Soros has so far put $5.1 million into the PAC. His $5.1 million contribution was the single biggest check any megadonor has cut so far during the 2020 election cycle. The $5.1 million more than doubles the $2.1 million he had donated to political causes at this point in the 2016 elections. Soros does not plan to use the super PAC to start his own free-standing political group, like two of the party's other megadonors have in recent years. Instead, Soros will use it as a conduit for his giving to other organizations.
"Will the 2020 Democrats reject Barack Obama's immigration legacy?" via Amelia Thomson-DeVeaux of FivethirtyEight.com — Disavowing Obama's stance on immigration is complicated for Democrats, though — and not just because the former president remains wildly popular among the party. He also issued Deferred Action for Childhood Arrivals, the executive order that protected young undocumented immigrants from deportation, at the end of his first term. Plus, by the end of his second term, his deportation numbers had fallen significantly, and his policies were closer to what some of the 2020 candidates are now proposing. And, of course, because Trump has adopted a harsher strategy on immigration enforcement, it has been less pressing for primary candidates to argue against Obama-era policies. But this doesn't mean Obama's immigration record won't loom large over the primary.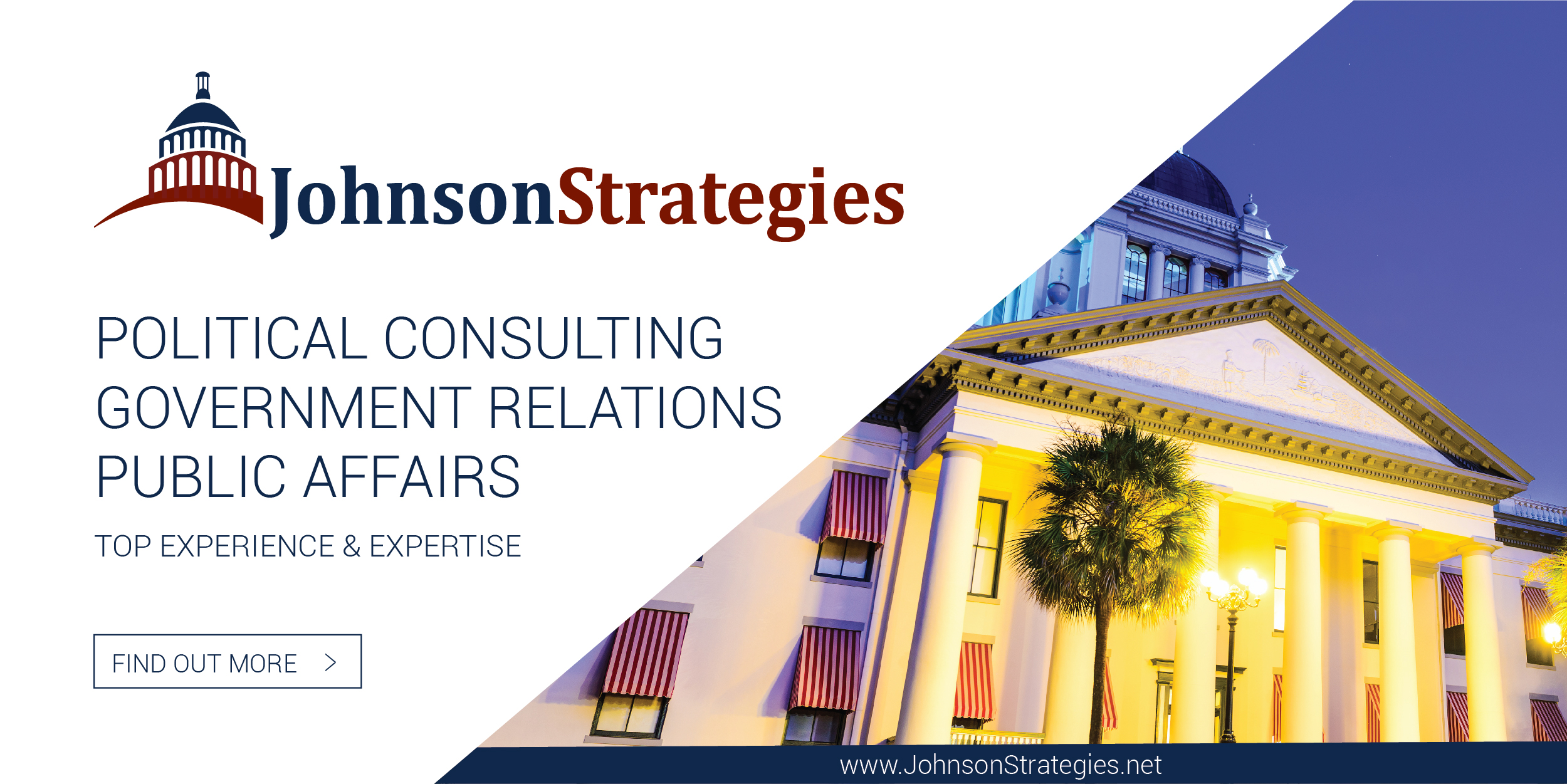 — THE TRAIL —
"Completing the swap, Andrew Learned files for Adam Hattersley's seat" via Janelle Irwin Taylor of Florida Politics — Learned, a Democrat had been running for Congress against Republican Ross Spano. Learned was planning to leave that race to make room for Hattersley to run, then run for Hattersley's HD 59. "I got into this fight over two years ago when Republicans in Washington tried to repeal and replace our health care system without an honest replacement plan in sight," Learned said in his announcement. "The thing is, right here at home, can expand Medicaid and make health care more affordable for every Floridian family earning less than $103,000 annually." Learned is, so far, the only Democrat running for what will be an open seat.
First in Sunburn: "Lawyer Bibiana Potestad enters HD 105 race" via Ryan Nicol of Florida Politics — Potestad announced her candidacy to replace Republican Rep. Ana Maria Rodriguez. A Republican, Potestad has run for the House before. She competed in the 2018 Republican primary for HD 119. She lost to Juan Fernandez-Barquin, who went on to win the general election against Democrat Heath Rassner and non-party affiliated candidate Daniel Sotelo. Sotelo is now running as a Republican in HD 105, along with Pedro Barrios. "As your State Representative, I will work tirelessly to protect you from tax increases and will combat the special interests that threaten our quality of life," Potestad said in a statement.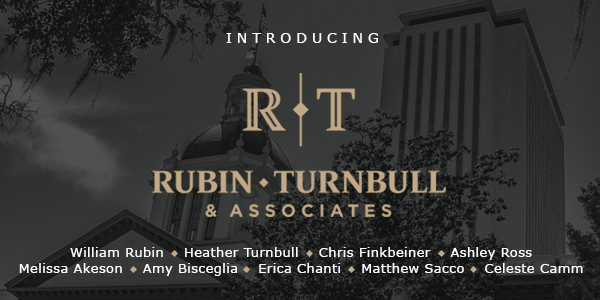 — LOCAL —
"Trump and Jeffrey Epstein partied together. Then an oceanfront Palm Beach mansion came between them." via Beth Reinhard, Rosalind Helderman and Marc Fisher of The Washington Post — In 2004, they were suddenly rivals, each angling to snag a choice Palm Beach property, an oceanfront manse called Maison de l'Amitie — the House of Friendship — that was being sold out of bankruptcy. Before the auction, Epstein and Trump each tried to work the ref; the trustee in the case, Joseph Luzinski, recalls being lobbied by both camps. "It was something like, Donald saying, 'You don't want to do a deal with him, he doesn't have the money,' while Epstein was saying: 'Donald is all talk. He doesn't have the money,'" Luzinski said. "They both really wanted it." Only one man would win.
"Judge sets tentative date for Epstein's trial" via The Associated Press — A subdued Epstein listened passively in court Wednesday as a judge said he won't face trial on sex trafficking charges before June 2020, and more likely a few months afterward. Assistant U.S. Attorney Alison Moe urged a June trial date for the man accused of arranging to have sex with girls as young as age 14, saying there is "public interest in bringing this case to trial as swiftly as possible." But Epstein's attorney, Martin Weinberg, said the case is far from "ordinary," adding the defense team won't be ready before Labor Day 2020. He said prosecutors delayed bringing charges that relate to alleged crimes that occurred in the early 2000s at Epstein's residences in Manhattan and Florida.
"Business is lagging at Trump Doral. Could a summit with world leaders turn it around?" via Taylor Dolven and Sarah Blaskey of the Miami Herald — Trump is considering his own Trump National Doral resort to host the Group of Seven summit in 2020, according to numerous media reports. It raises questions about whether the event is being used as a way to get his Miami property out of a financial rut. Trump's presidency so far seems to have harmed Trump Doral's bottom line. In a meeting with a magistrate for the Miami-Dade Value Adjustment Board in December 2018, a consultant hired by the Trump Organization said the hotel is "severely underperforming." Trump reported that he made $76 million from the Doral resort and golf club in 2018, down from $116 million in 2016.
"New trial ordered in 'unimaginable nightmare'" via Jim Saunders of the News Service of Florida — Pointing to a controversial state standard about expert-witness testimony, an appeals court ordered a new trial for a man convicted of vehicular manslaughter in a Palm Beach County crash that killed five people in 2013. A panel of the 4th District Court of Appeal, in a 2-1 decision, said key testimony from an FHP officer should not be admitted under the expert-witness law. The court ruled that Jabari Kemp should receive a new trial. Judge Cory Ciklin wrote that a new trial was required because it could not be shown that critical testimony from the highway patrol officer "was based upon legally sufficient facts or data that met the reliability and admissibility requirements" of the expert-witness standard.
"Suspended Commissioner Scott Maddox to plead guilty to some charges in public corruption case" via Jeff Burlew of Tallahassee Democrat — Maddox, whose long political career in Tallahassee came crashing down after his indictment on public corruption charges, is expected to plead guilty to some of the counts against him in federal court. Attorneys filed a notice that both he and close friend Paige Carter-Smith will change their pleas to guilty during a proceeding set for next week. It's a major development in the federal government's long-running investigation into public corruption in Tallahassee and a possible signal that Maddox and Carter-Smith are cooperating with authorities to try to get their sentences reduced. If they are cooperating, it's possible the FBI and prosecutors are building cases against other prominent politicians and business people.
"'A black eye on the city': Commissioner colleagues hope Scott Maddox plea lets city move on" via Karl Etters of the Tallahassee Democrat — Suspended City Commissioner Maddox's about-face to change his plea to guilty on several federal corruption counts has some of his former colleagues wondering why he didn't do so sooner. City Commissioner Curtis Richardson, who was elected in 2014, pointed to the national spotlight placed on Tallahassee after the public corruption probe surfaced. It has changed the scrutiny placed on officials by the public, including an ethics violation that led to the ouster of former City Manager Rick Fernandez. It is also leading to positive change in the city ranks, Richardson said. "I think that his case has even driven some of the recommendations that will be coming to us from the ethics board," Richardson said.
"Audrey Gibson blasts 'shakedown' in Duval school tax bid" via AG Gancarski of Florida Politics — One of the biggest boosters of the School Board tax plan, Senate Minority Leader Gibson, asserted Wednesday that moves by Jacksonville Mayor Lenny Curry allies amounted to a "shakedown" and an attack on the independence of the school district. Gibson contends that Curry political adviser Tim Baker and recently retired Chief Administrative Officer Sam Mousa must have set the meeting up, as School Board Chair Lori Hershey would not have done that. The Democratic Senator also takes issue with "money off the top" for charter schools. "That means you'll get yours before we do anything for schools in need," Gibson said.
"A Florida abortion clinic braces for a Southern surge" via Tampa Bay Times — The parking lot at A Woman's Choice of Jacksonville is private, set back, removed from the whoosh of passing cars and the evangelism of strangers. Still, sometimes women walk up the steps crying about the pictures of fetuses. Six days a week, they enter the quiet cool of the one-story clinic and stoically fill out forms, if they haven't already, noting birthdates and last periods. They sink into homey couches in the waiting room, next to boyfriends and aunts and best friends, here from one-night motels or just down the road. A tropical Glade plug-in makes the pale pink room smell like Hawaiian Punch.
"Middle schools are tough. Can the Miami-Dade County school district save them?" via Miami Herald — Middle school gets a bad rap. Those three arbitrary years of adolescent education can be the worst nightmares of kids, parents and teachers alike. But while they inspire countless coming-of-age books, movies and sitcoms, middle schools have become something of a nightmare for the Miami-Dade County school district. Half of the district's 49 middle schools earned a C this year. And the majority of those C grade middle schools sit half empty as families flock to the popular option of kindergarten through eighth grade schools. Some parents even pick their child's elementary school based on the feeder middle school.
"Jacksonville City Hall says it's reached Lot J development deal" via Jacksonville Times Union — The city of Jacksonville agreed to undisclosed terms of a development deal Wednesday with Jacksonville Jaguars owner Shad Khan to build a $450-million mixed-use project on the Lot J parking area next to TIAA Bank Stadium. While the city statement declined to say what terms it agreed to, a spokeswoman released a pre-recorded video of Mayor Lenny Curry, who said the city will be a "financial partner" in the project by providing financial incentives for infrastructure, grants and property tax rebates. Khan and City Hall have been discussing the development since at least 2017, and Khan said in April he planned to begin construction in early 2020.
"Broward Health awards $975K to former CEO as fraud probe threatens," via Politico — The Broward Health Board of Commissioners Wednesday approved a $975,000 settlement with former CEO Pauline Grant, three years after she was fired over allegations related to her role in a $42 million kickback scheme that drew the attention of federal prosecutors. The 6-0 vote ends Grant's lawsuits against the troubled hospital district for what she had described as a conspiracy to illegally fire her and deny her severance pay.
"Tampa Bay hospitals ranked in top 10 by U.S. News and World Report" via Kelsey Sunderland of WFLA — Three Tampa Bay area hospitals have been ranked among the best in the state. Overall, 165 hospitals out of 4,500 in the nation were named in the 2019-20 U.S. News Best Hospitals Rankings. Some rankings were based on structure along with process/expert opinion and outcomes, while others were ranked only on expert opinion. Tampa General Hospital ranked third in Florida, and also ranked among the top 50 hospitals across the country in the following five specialties: Diabetes and Endocrinology; Gastroenterology and GI Surgery; Nephrology; Orthopedics and Urology. Also on the list was Sarasota Memorial Hospital and Morton Plant Hospital, ranking No. 8 and No. 9, respectively.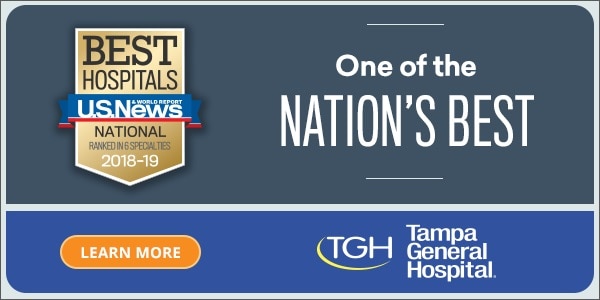 — OPINIONS —
"Florida's back-to-school sales tax holiday — a costly gimmick" via Scott Maxwell of the Orlando Sentinel — This weekend is Florida's annual back-to-school sales tax holiday — and boy, is it stupid. Seriously, I'm not sure anyone could dream up a more gimmicky, meaningless, d misguided attempt at "tax relief" if they tried. And Florida loses out on $42 million in revenue — in a state that claims not to have money to fund pre-K adequately keeps some special-needs kids on waiting lists for services until they die. If we really wanted to provide a tax cut for Floridians, it'd be granted to people who can prove they're Florida residents. But that would just be another level of bureaucratic baloney in an already complicated shtick.
"There's no 'going back' — the U.S. can't afford to lose its immigrants" via Katarina Wong of the Miami Herald — At the core of "go back" is a belief that immigrants (and their American-born offspring) are only here to take jobs, exploit the social support system and destroy "the American way of life." What Trump and his followers fail to recognize is that the United States is indebted economically to them. Immigrants contribute more taxes than they use in government benefits, boost employment sectors, and their children are more productive citizens. The truth is, no matter how ugly, racist or loud these taunts are, there is no going back. This country simply can't afford to lose the immigrants' contributions. America is moving forward, with or without them.
"Dick Stone was a good guy, in a different era" via Bill Cotterell of the Tallahassee Democrat — There probably aren't many people in Florida politics, or working around the state Capitol, who remember Dick Stone, who died last weekend at the age of 90. He came along at a pivotal time for state government, part of an urban new breed that finally dislodged the last vestiges of the old "Pork Chop Gang" that ruled a malapportioned state legislature for a century or so. He had both the good fortune to ride the crest of one political tide into power, only to wash out when the current shifted.
"Giancarlo Sopo: Democrats put 2020 chances at risk with government health insurance proposals" via Florida Politics — I have been drawn to the Democratic Party and have supported each of its candidates. I believed then that these leaders represented the best choice for our country. But, as I watched the first round of Democratic presidential debates unfold, I grew increasingly concerned by the candidates' embrace of policies that endanger this possibility. This is particularly true of their calls for new government-run health insurance systems, which may be popular with far-Left Democratic primary voters but are not supported by the majority of Americans. A recent report from the Congressional Budget Office finds that "patients might face increased wait times and reduced access to care" under the new Medicare-For-All system. This would be a big step backward.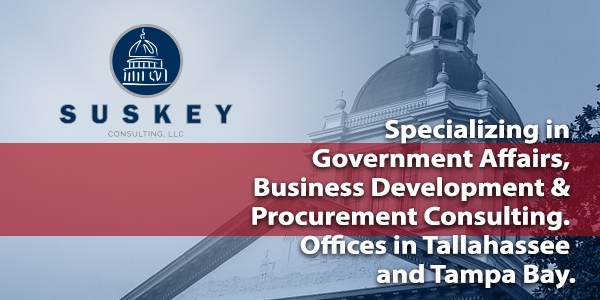 — MOVEMENTS —
Personnel note: Josephine Cannella-Krehl joins 3 Boys Farm — Cannella-Krehl, a licensed clinical social worker, is now doing "clinical community relations" for the Ruskin-based medical marijuana provider. She announced the move on social media this week. 3 Boys Farm is licensed in Florida as a "medical marijuana treatment center" under "delivery-only dispensing authorization." Cannella-Krehl, a longtime medicinal cannabis advocate, frequently testifies before the Legislature on marijuana-related bills. She previously applied to be the Director of Cannabis under Agriculture Commissioner Fried, a position eventually taken by Holly Bell. 
New and renewed lobbying registrations:
Rachel Cone, Erin Rock, Monte Stevens, Southern Strategy Group: Bluefield Ranch Mitigation Bank, David Paul Horan, Mitigation Services PBC, Watchpoint
Lila Jaber, Gunster Yoakley & Stewart: Spirit Airlines
Glen Roscoe: Macquarie Infrastructure and Real Assets
Jennifer Ungru, Dean Mead: State Farm Mutual Automobile Insurance Company
Florida Trend magazine again names Aegis Business Technologies among 'Best Companies to Work For' — Companies were ranked in small, medium and large employer categories. Third-party evaluations looked at policies, practices, philosophy, systems, demographics and employee satisfaction. This is the second year in a row that Tallahassee-based Aegis made the elite list. "To be able to repeat this accomplishment is such an honor, and it is an accolade that each team member can be personally proud of. Our company culture here is one that I am extremely proud of, and our team is performing in a next-level gear in 2019. Thank you, Florida Trend, for this honor, thank you also to our awesome clients, and everyone that calls Aegis home each and every day," said Aegis CEO (and good friend) Blake Dowling.
— ALOE —
What Peter Schorsch is reading: "A 'brick bar' built with 1 million LEGOs is coming to Orlando" via Colin Wolf of Orlando Weekly — A new pop-up bar built from a million LEGOs is coming to Orlando next summer. The appropriately titled "Brick Bar" will open in Orlando on June 13 and 14 and will include DJs, an adult ball pit, LEGO-sculptures and fountains, ping-pong on a LEGO table, and 22,000 bricks available for you to build whatever you can muster. Besides LEGO-inspired drinks and food, guests can also expect plenty of prizes and LEGO-related competitions. The traveling LEGO-themed bar has already made stops in Miami, Denver, Cincinnati, New York City, London, Toronto, Houston, Los Angeles, and Vancouver.
"Christmas in July: Brightline puts 2019 Polar express train tickets on sale, adds Miami route" via Ben Crandell of the South Florida Sun-Sentinel — Brightline has put tickets on sale now for its 2019 Polar Express train adventures, the popular, pajama-clad family Christmas parties themed to the popular children's book and movie. The 2019 season will now include a second departure location out of Virgin MiamiCentral in downtown Miami. Available on weekends and select holidays, the holiday-bedazzled trains will run out of Fort Lauderdale Nov. 16-Dec. 29, with multiple trips each day. Tickets start at $55 per adult and $50 per child ages 2-11 and can go up to $75/$70 for the most popular days and times. Children younger than 2 are free. For tickets, visit FTLThePolarExpressRide.com.
Just in case: "Potentially habitable 'super-Earth' discovered just 31 light-years away" via Denise Chow of NBC News — The newfound exoplanet — a so-called super-Earth named GJ 357 d —is about six times more massive than our planet and orbits in its host star's habitable zone, where water could exist in liquid form on the surface. There's no evidence at this point that life exists on the exoplanet, only that conditions there could support life as we know it. "It's a distance from the star that is not too hot and not too cold," said Lisa Kaltenegger, an associate professor of astronomy and director of the Carl Sagan Institute at Cornell University in Ithaca, New York. The findings, published in the journal Astronomy & Astrophysics, were presented at an exoplanet conference in Cambridge, Massachusetts.
— HAPPY BIRTHDAY —
Happy birthday to state Rep. Jennifer Sullivan, former lawmaker Garrett Richter, as well as Ashley Kalifeh, Kartik Krishnaiyer, Dan Nordby, Brian Shulford and Karen Unger.
___
Sunburn is authored and assembled by Peter Schorsch, Phil Ammann, Joe Henderson, Jim Rosica, and Drew Wilson.
The post Sunburn — The morning read of what's hot in Florida politics — 8.1.19 appeared first on Florida Politics – Campaigns & Elections. Lobbying & Government..