With news of billionaire financier Jeffrey Epstein's indictment on child sex trafficking charges, the reaction in Florida was swift and condemning. 
The most powerful words came from state Sen. Lauren Book, a Plantation Democrat who is a survivor of childhood sexual abuse. 
"No amount of money or power can keep what is done in darkness from coming to light," said Book, who went on to found Lauren's Kids, a nonprofit aimed at preventing childhood abuse and helping survivors. 
" … Epstein will at long last be held accountable for his pedophilic predation. I can only hope that those who enabled Epstein's enslavement and exploitation will also be held accountable for their roles in his house of horrors. For all others lurking in the shadows: your days are numbered."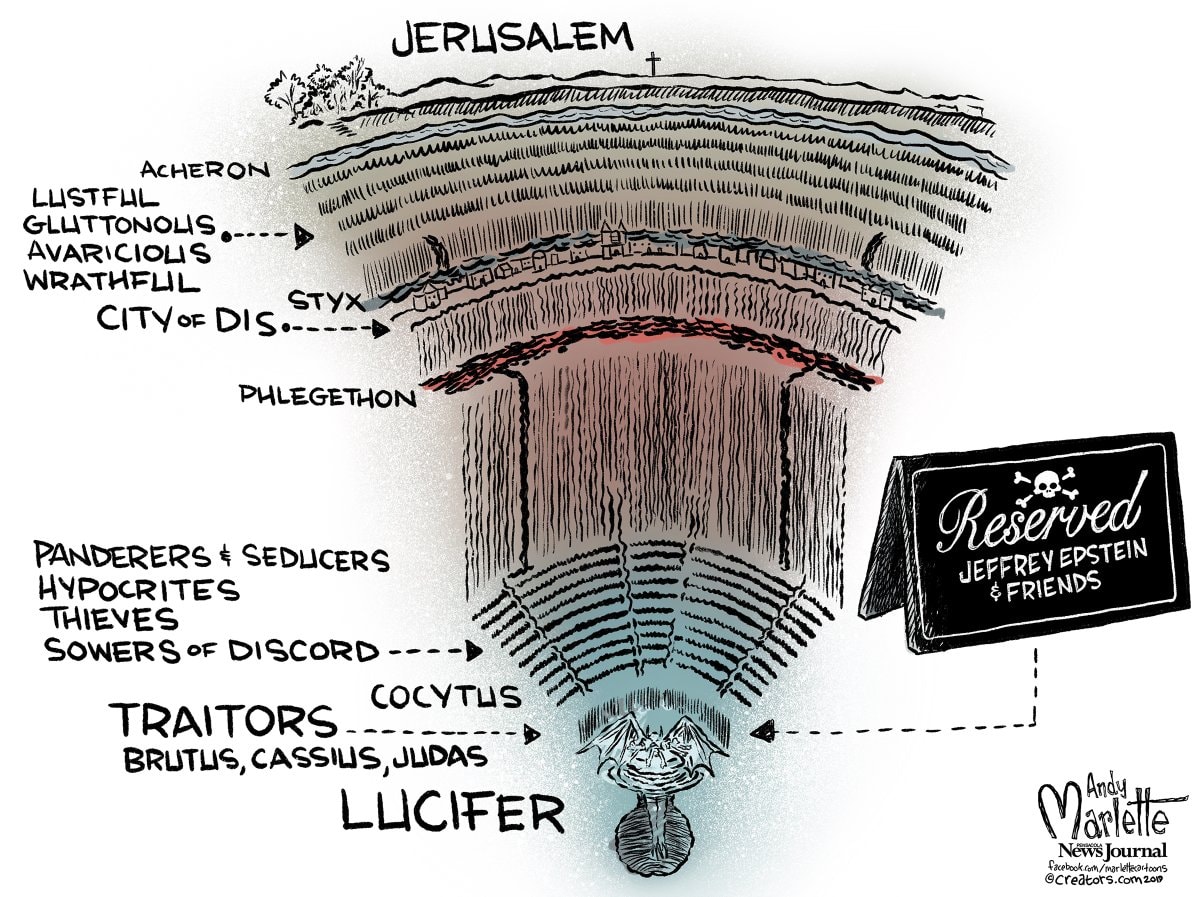 Congresswoman Debbie Wasserman Schultz also renewed her call for Labor Secretary Alex Acosta to resign. He was previously the top federal prosecutor in South Florida blamed for letting Epstein off the hook in a sweetheart plea deal about a decade ago after similar accusations. 
Acosta "failed to deliver true justice for the underage girls that Jeffrey Epstein mercilessly exploited," Wasserman Schultz said. "Someone with such poor judgment and utter disregard for survivors should not be our Secretary of Labor."
Epstein, a 66-year-old hedge fund manager was charged in a newly unsealed indictment with sex trafficking and conspiracy and could get up to 45 years in prison. 
And according to Axios, Epstein stands "accused of paying underage girls hundreds of dollars to partake in sexual acts during massage sessions, in addition to asking them to recruit others for his use." 
The AP added: "Prosecutors said the evidence included a 'vast trove' of hundreds or even thousands of lewd photographs of young women or girls, discovered in a search of his New York mansion." Epstein has pleaded not guilty. 
POLITICO reported that White House officials are "acutely aware that negative publicity could harm (Acosta) beyond repair."
"The next 72 hours are critical for Acosta," one former adviser to Donald Trump who remains close to the White House told the website. "This is a settled matter for people in the White House … but it's usually the response that kills you."
"Epstein prosecutors aided by 'excellent investigative journalism'" via Michael Calderone of POLITICO — When federal prosecutors charged the former hedge fund manager, he might have the Miami Herald to thank for it. "We were assisted by some excellent investigative journalism," said Geoffrey Berman, U.S. attorney for the Southern District of New York. The Herald's managing editor, Rick Hirsch, told POLITICO that his paper's November series, "Perversion of Justice," advanced the Epstein story by giving "victims a voice." In the series, reporter Julie K. Brown got women to speak for the first time on the record about Epstein's alleged "cultlike network of underage girls."  "Julie tackled this project because she thought there were questions about whether justice was done, and it's really had an impact," Hirsch said. "That's what it's all about."
"1 Justice Department, 2 views on sex charges against Epstein" via Curt Anderson of the Associated Press —It's highly unusual for one federal prosecutor to pass on an indictment only to have another located elsewhere to determine otherwise, defense attorneys say. And Epstein's lawyers argued Monday that the previous deal more than covers the new charges brought, and therefore their client cannot be prosecuted. But federal prosecutors in New York said the deal made in Miami does not apply to them. "A 10-year-old prosecution like this one by a different district is extremely rare and dangerous, even if the previous plea agreement is later viewed as a really bad one," said David O. Markus, a prominent Miami defense attorney not involved in the case. "We have one federal government, and defendants and their lawyers should be able to trust that a deal is a deal."
"Alex Acosta made an ethically compromised decision 10 years ago. Today, he should resign" via the Miami Herald editorial board — If Acosta, when he was U.S. attorney in Miami, had shown an ounce of sympathy for the vulnerable girls Epstein sexually exploited, they would have had a powerful voice on their side. They didn't. Now, Berman, U.S. attorney for the Southern District of New York, is their next best hope for justice. If Acosta had not shown himself to be ethically challenged 10 years ago, we wouldn't be calling for his resignation as U.S. secretary of Labor now. But we are — again.
"We need to know the truth about Epstein and his friends. All of it." via Alyssa Rosenberg of The Washington Post — There are good reasons not to approach Epstein's arrest in these terms beyond the risk of playing into foreign hopes for American disunion. Some who knew Epstein socially may have been unaware of the sordid private life that prosecutors allege. But the only hope for making sure that men like Epstein aren't tolerated by the powerful and wealthy is for everyone who did enable him to suffer the appropriate consequences. Any exceptions send a dangerous message: that if you're a star, they let you do it, that if you just donate to the right fundraiser, or back the right candidate, or make available your private jet on the right occasion, everything will turn out just fine.
— SITUATIONAL AWARENESS —
—@marcorubio: When @AmericanAir cancels your flight, cancels your rebooked flight & then informs you every flight between Miami & DC is overbooked for the next 24 hours, you know it just isn't your day.
—@RepLoisFrankel: I just visited the new @USCRI facility that's holding unaccompanied teenage immigrant girls. At the shelter, we saw the lucky ones. Unlike many other detention facilities in our country, the Rinconcito del Sol facility is well-run, spacious and clean.
—@NewsbySmiley: With the addition of @DonnaShalala, South Florida's Democratic delegation in Congress is now unified in the belief that Alex Acosta should resign as labor secretary.
—@NikkiFriedFL: As I wrote today in @thehill, the #USMCA's numbers don't add up for US agriculture. In Florida, up to: $389 million farm losses, $271 million lost labor income, $70 million lost tax revenue. @POTUS's USMCA allows Mexico to keep eating our lunch — and it won't be American-grown.
—@EmmaKinery: Gayle King asks Michelle Obama what people should look for in a president. "I told people in 2016 and they didn't listen"
—@VoteRandyFine: Working in a bipartisan fashion with @Book4Senate to demand the termination of Holocaust-denying Boca Raton principal and answers from @pbcsd about a yearlong cover-up. #FlaPol #bipartisan #antisemitic
—@foswi: I prefer Rubioesque. At least [Eric] Swalwell isn't using the dead bodies of LGBTQ Floridians as a basis for his reversal. Remind me what [Marco] Rubio ever did to stop violence against the community? All I remember is when Rubio backed writing LGBTQ discrimination in the Florida constitution.
—@scontorno: Reminder: Conduent — a company with political and financial ties to Rick Scott — received the contract for SunPass after FDOT paid another bidder $3.6m to go away.
—@Scott_Maxwell: I like when news outlets just spell-out the buck-passing and question-dodging. 'Serious disruption': Florida airports fed up with SunPass breakdowns, new records show: SunPass problems go beyond the highway … after Conduent took over."
—@JeffBurlew: The attorney for J.T. Burnette, @rtimjansen, asks federal prosecutors to disclose identities of companies & people referenced in racketeering indictment against him, Scott Maddox & Paige Carter-Smith. The indictment identifies them as Companies A through F and Persons A through E
—@BethMatuga: Seriously if #Tallahassee can't keep a brewery open, there's no hope. It's like a bakery closing in Paris
— DAYS UNTIL —
Robert Mueller testifies to Congress — 8; Trump's next campaign rally in Greenville, North Carolina — 8; 50th anniversary of Apollo 11 moon landing — 11; "Once Upon a Time … in Hollywood" premieres — 17; Second Democratic presidential debates in Detroit — 21; "Beverly Hills 90210" reboot premieres — 28; Taylor Swift's new album, 'Lover,' released — 45; Florida Gators opens vs. Miami football — 46; St. Petersburg primary election — 49; UCF Knights football opens vs. Florida A&M — 51; USF Bulls football opens vs. Wisconsin Badgers — 52; FSU Seminoles football opens vs. Boise State — 53; Labor Day — 55; First Interim Committee Week for 2020 Session — 69; "Morning" Joe Scarborough releases "This Ends Badly: How Donald Trump Conned America" — 70; "Joker" opens — 87; Florida Chamber Future of Florida Forum begins — 111; Scott Maddox trial begins — 118; 2019 General Election — 119; 3rd Annual Florida Internet and Television FITCon starts — 121; 2020 Session begins — 189; Iowa Caucuses — 209; New Hampshire Primaries — 217; Florida's presidential primary — 252; 2020 General Election — 483.

— TOP STORY —
"Eyes on a system gathering strength in the U.S." via The Weather Network — Normally the kind of disturbances that give rise to tropical depressions, tropical storms or full-blown hurricanes originate at sea. Nonetheless, the National Hurricane Center has begun issuing tentative bulletins for one disturbance in the South that could eventually make for some severe weather for the Gulf states. "A trough of low pressure located over central Georgia is forecast to move southward toward the northeastern Gulf of Mexico, where a broad area of low pressure is expected to form on Wednesday," the center said. "Environmental and ocean conditions are forecast to be conducive for development and a tropical depression is likely to form by the end of the week while the low moves slowly westward over the northern Gulf of Mexico."
"Storm prep focuses on region impacted by Michael" via the News Service of Florida — Florida's Division of Emergency Management is bracing for the potential growth of a storm system expected to move south into the Gulf of Mexico later this week, with particular attention given to Panhandle counties impacted by Hurricane Michael. Jason Mahon, a spokesman for the division, said in a prepared statement that the state continues to monitor and preplan for the system. "The Division is also working closely with local officials in counties impacted by Hurricane Michael to ensure there are adequate supplies of food, water, shelter, stormwater pumps and generators," Mahon said in the statement.
What Ryan Wiggins is reading — "Tropical depression could mean rain, rip currents on Pensacola Beach for Blue Angels weekend" — Deval Johnson, a meteorologist with the National Weather Service in Mobile, Alabama, said the forecast wasn't looking good for the air show, which kicks off Wednesday and continues through Saturday.
— DATELINE: TALLY —
Assignment editors — Ron DeSantis will deliver remarks joined by VISIT FLORIDA President and CEO Dana Young, 9:30 a.m. Eastern time, Orlando International Airport, Information Counter, Level 3 (Side A, by Starbucks), One Jeff Fuqua Boulevard, Orlando.
"State approves new round of vote security grants" via Scott Powers of Florida Politics — Fifty-five Florida counties' Supervisors of Elections offices will get state grants to improve their elections and voter database security, thanks to redistribution of more than $2.3 million in unexpended funds authorized by DeSantis and approved by Secretary of State Laurel Lee. The grants range from $524,838 being given Orange County to just $229 being sent to Hendry County. "These funds will allow us to upgrade the tablets used to check in voters at early voting sites and at the polling places on Election Day," Orange County Supervisor of Elections Bill Cowles explained.
"The new Florida Supreme Court" via Jason Garcia of Florida Trend — On the evening of Feb. 1, conservative lawyers, judges and legal scholars from across Florida gathered for dinner inside a ballroom at Walt Disney World's Yacht and Beach Club Resort. The banquet was part of the Federalist Society's Florida chapter conference, and DeSantis, who had taken office one month earlier, was the keynote speaker. DeSantis had just made three appointments to the seven-member Florida Supreme Court. In just its first few months, the newly remade Florida Supreme Court has already delivered a string of decisions upending previous rulings in ways that have helped businesses and other defendants in civil lawsuits, affirmed the powers of the governor and shown much greater deference to the state's GOP-controlled Legislature.
"A state long linked to oranges looks to a lucrative future — with hemp" via Lori Rozsa of The Washington Post —  "Hemp can help," Agriculture Commissioner Nikki Fried says. In a state inextricably linked to the orange — the fruit that adorns its license plates and the juice that it offers visitors at welcome centers — such prophecy might once have been considered heresy. But Fried won office last year partly because of her pro-pot campaign. Fried has moved quickly on her signature issue ever since. She appointed the state's first director of cannabis and assigned staff to draft language clarifying what's legal under both federal and state laws when it comes to growing hemp. She wants Florida to be the country's hemp leader, both in production and manufacturing. "I'm seeing it as at least a $5 billion industry."
"Kim Daniels hit with wrongful termination suit" via Florida Politics — State Rep. Daniels, a Jacksonville Democrat representing District 14, faces a lawsuit from a former legislative aide she discharged. Karen Riggien was an assistant to Daniels from September 2017 to February 2018. She filed suit in Leon County Circuit Civil court. Riggien contends that "despite her stellar work performance," Daniels mistreated her. Riggien reported Daniels' misuse of state resources, such as her time for these onerous tasks, in early 2018 to Director of House Administration Steve Godwin. Soon after that, she was fired.
— STATEWIDE —
"Florida's tax law exemptions" via Jason Garcia of Florida Trend — Florida's sales tax alone includes more than 270 exemptions. "These things get into place — some of them for very valid reasons — and then they continue to expand and expand," says Andrew Appleby, a tax law professor at Stetson University. "The next thing you know — sometimes a couple of years later, sometimes 30 years later — you have all these exemptions. And now your tax base is much lower." Others, like Anne Mackenzie, are blunter. Mackenzie served in the Legislature from 1982-98: "What happens is, as soon as somebody realizes that somebody else is getting a better deal, they want to level the playing field," Mackenzie says. "So, of course, they come to the Legislature."
"Hepatitis cases continue to climb" via the News Service of Florida — The latest data showing that 82 cases were reported between June 30 and July 6. In all, Florida has had 1,811 cases this year, which is more than the total number of cases reported in all of 2018. Meanwhile, the latest monthly report shows that 355 cases of hepatitis A were reported during June. The infection rate is highest among 30-39-year-olds. The number of people with the virus has grown over the last six months, with cases reported in 52 of the state's 67 counties. Florida health officials last week announced that the state is working with the Centers for Disease Control and Prevention to increase efforts to stop the spread of the virus.
"'Serious disruption:' SunPass breakdowns leave Florida airports fed up, new records show" via Steve Contorno and Lawrence Mower of the Tampa Bay Times — Ever since New Jersey-based Conduent took over Florida's tolling system last year, motorists around the state have complained of overbilling and lengthy customer service wait times. State transportation officials say it has mostly been fixed. But problems at Florida airports indicate otherwise. Malfunctions and server outages still cause backups in parking garages. Customers are sometimes charged double or more. One Florida airport acknowledged losing money, and Orlando's airport said it is owed $1 million. The problems were so bad that Tampa International Airport recently considered shutting down SunPass lanes indefinitely.
"Regulators to hold hearing on FPL solar plan" via the News Service of Florida — After receiving a request from the state Office of Public Counsel, regulators will hold a full hearing in October on a major solar-energy proposal by Florida Power & Light. The state Public Service Commission posted an order that said an administrative hearing will be Oct. 15-16 on FPL's proposed "SolarTogether" program. FPL filed a petition March 13 seeking approval of the program, which at least initially seeks to build 20 solar plants that would generate 1,490 megawatts of electricity, with a projected cost of $1.79 billion. The petition said FPL projects long-term savings of $139 million because the increased use of solar would allow it to avoid costs related to or other types of power plants.
"County prayer process ruled unconstitutional" via News Service of Florida — A federal appeals court Monday ruled that the Brevard County Commission has violated the U.S. Constitution by using a discriminatory procedure to select the people who give invocations at commission meetings. "In this case, Brevard County has selected invocation speakers in a way that favors certain monotheistic religions and categorically excludes from consideration other religions solely based on their belief systems. The ruling focused on the process for selecting people to give the invocations, rather than details of the prayers. "The issue lies in how the commissioners exercised their discretion in practice," the ruling stated.
Superintendents say training will improve student disciplinary data — Florida school superintendents said Tuesday that a lack of training has led to inaccurate student disciplinary data being reported to the Florida Department of Education. As reported by Andrew Atterbury of POLITICO Florida, the assertion was made in during testimony delivered at a meeting of the Parkland Commission. Commission members claimed the inaccuracies might be purposeful since they could benefit school principals — Commission Chairman Bob Gualtieri contrasted Miami-Dade County figures, which showed no physical attacks on school grounds, to those of Alachua County, which reported 72 cases at a single elementary school during the same time frame.
Astronaut Norm Thagard guests on latest 'Fluent in Floridian' — Thagard, 75, has had a long and illustrious career as a doctor, pilot, engineer, astronaut and America's first Cosmonaut. A two-time graduate of Florida State University, he also attended the University of Florida in his mid-60s in pursuit of an MBA, a degree that he felt he needed as he worked to cofound the Challenger Learning Center in downtown Tallahassee. In an interview with SalterMitchell PR CEO April Salter, Thagard discusses the early days of NASA's space program, the intense training and schooling he endured to become an astronaut and the nearly six months he spent in space with a Russian crew. The podcast can be heard here.
What Jamie Grant is reading — "Georgia might allow nonviolent felons to vote after imprisonment" via The Atlanta Journal-Constitution — Even after doing their prison time, Georgia felons can't vote until they've paid off fines and finished probation or parole. Those limitations on voting are being reconsidered by lawmakers, some of whom want to allow nonviolent felons to regain their right to vote when they're released from incarceration. A bipartisan group of state senators is reviewing Georgia's broad restrictions on voting by felons, an effort that could result in legislation next year.
What Noah Valenstein is reading — "All Mississippi beaches closed as toxic algae bloom blankets state's coast" via the Monroe News-Star — All of Mississippi's Gulf Coast beaches have been closed for swimming as the expanding bloom of toxic blue-green algae blankets the state's waters. On Sunday, the Mississippi Department of Environmental Quality announced the closures of Pascagoula Beach West and Pascagoula Beach East, the final two state beaches that were open for swimming. All of Mississippi's 21 beaches have now been closed.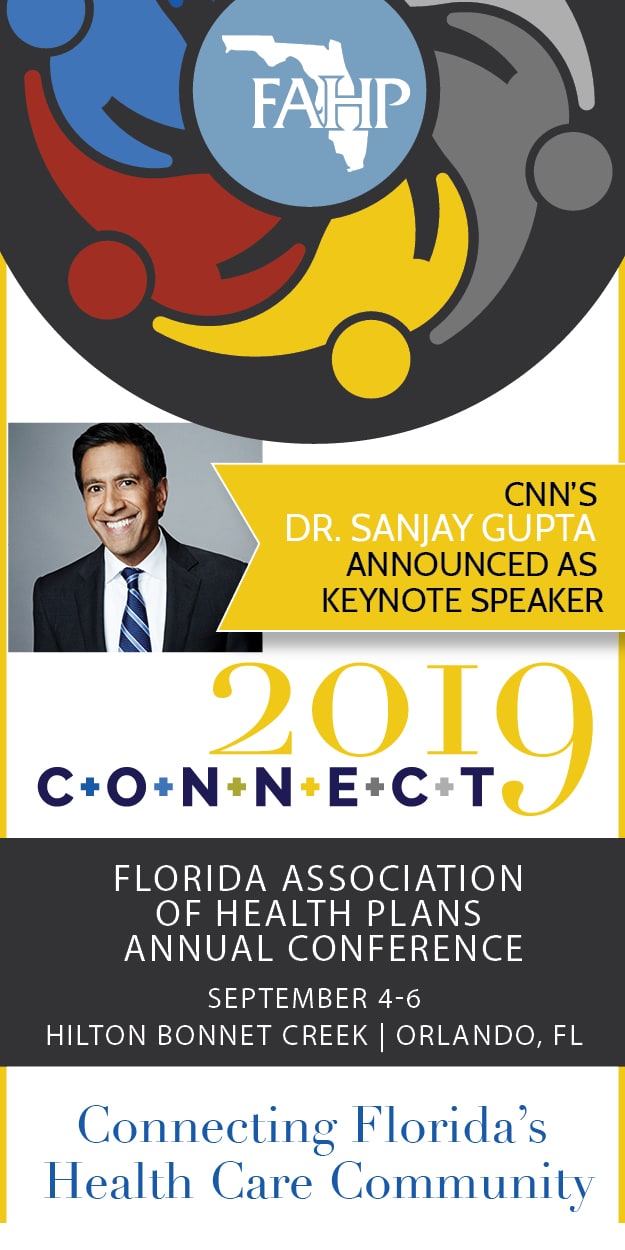 — D.C. MATTERS —
"Trio of Florida congressional members wrap up overseas trip to Cyprus, Greece, Qatar" via Ryan Nicol of Florida Politics — U.S. Reps. Gus Bilirakis, Ted Deutch and Darren Soto have concluded a series of stops in Cyprus, Greece and Qatar as part of a bipartisan congressional delegation. Bilirakis, a Republican, recently joined with Democratic Reps. Deutch and Soto to visit Israel. The trio continued their overseas trip with a July 4 stop at al-Udeid Air Base in Qatar to visit U.S. troops. The group met with Major General B. Chance Saltzman regarding military operations in the region and also visited the Combined Air Operations Center. The delegation also sat down with high-level Qatari officials on topics such as terrorism, human rights and the recent tension with Iran.
"Kathy Castor puts Tampa Bay at center of gender equality debate after U.S. Women's World Cup win" via Janelle Irwin Taylor of Florida Politics — Following the U.S. Women's National Team's 2-0 win over the Netherlands, giving the team its second consecutive World Cup title and fourth overall, Castor renewed calls for U.S. Soccer to eliminate its gender pay gap. Castor responded to a tweet from House Speaker Nancy Pelosi announcing she was inviting the U.S. Women's National Team to the U.S. Capitol, individually or as a team, to celebrate their victory. Pelosi tagged Castor in her tweet noting she co-chaired the Congressional Soccer Caucus. "Fantastic," Castor wrote followed by a series of emoji showing American flags, soccer balls and stars. "USWNT also won America's RESPECT for their grit and determination on and off the field."
"Christian Ziegler to attend White House social media summit" via Jacob Ogles of Florida Politics — Republican Party of Florida Vice Chair Ziegler will attend a summit on social media at the White House. The event will take place on July 11. Ziegler, also the founder of digital marketing firm Microtargeted Media, said it's important to look at the influence of specific platforms. "Some of these social media platforms have become so big and influential that just a small change in their algorithms can affect the reach of every American's speech, hurt businesses, eliminate views on news sites, dry up revenue from bloggers, and even potentially decide who represents you from the School Board to the White House," Ziegler said.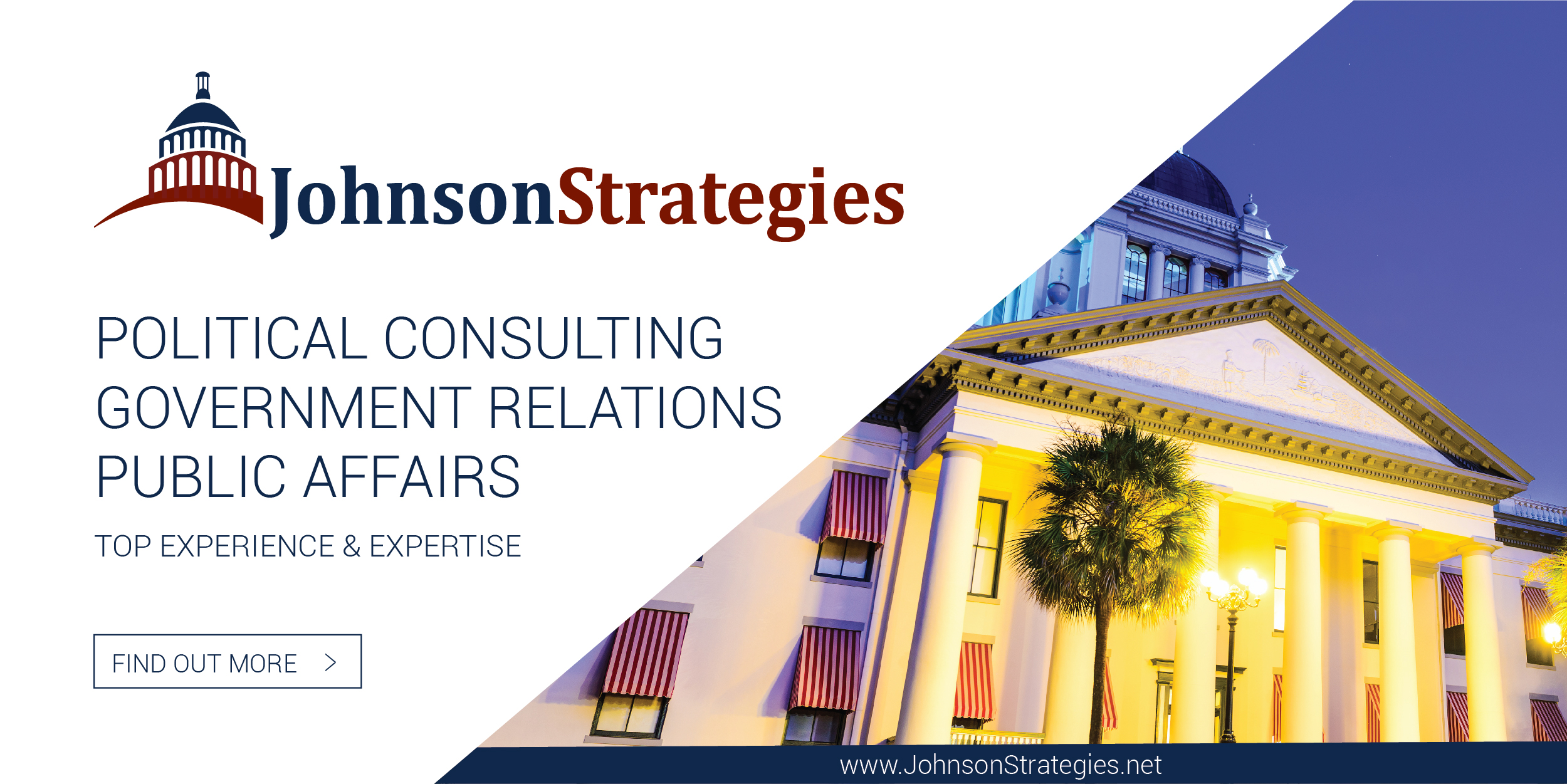 — 2020 —
"Aided by a strong economy, Trump approval rises, but a majority also see him as 'unpresidential'" via Dan Balz and Emily Buskin of The Washington Post — A Washington Post-ABC News poll highlights the degree to which Trump has a narrow but real path to reelection. His approval rating on most issues is a net negative, and more than 6 in 10 Americans say he has acted in ways that are unpresidential since he was sworn into office. Still, roughly one-fifth of those who say he is not presidential say they approve of the job he is doing, and he runs even against four possible Democratic nominees in hypothetical ­general-election matchups. He trails decisively only to former vice president Joe Biden.
"Trump makes environment pitch to Florida voters without saying 'climate change'" via Michael Wilner and David Smiley of the Miami Herald — Campaign officials tell McClatchy that Trump is committed to reducing carbon dioxide emissions — seemingly an acknowledgment of the need to roll back the use of fossil fuels — while casting doubt on the science undergirding alarming national climate assessments. "The president's policies of competition and innovation have already produced significant carbon emission declines here in the United States while also kicking off an energy revolution," said Sarah Matthews, deputy press secretary for the Trump campaign, responding to the Miami Herald's announcement of the creation of the Florida Climate Reporting Network.
"Eric Swalwell drops out of 2020 presidential race" via Ursula Perano of Axios — Swalwell is the first of Democratic candidates who qualified for the debates to drop out of the primary campaign. His decision alleviates the need for a tiebreaker in the upcoming Democratic debates July 30-31. As of Monday, 21 candidates — including Swalwell — had provisionally qualified for the 20 debate slots. Swalwell had struggled to gain traction in the race, making his candidacy an overall long shot. While a handful of front-runners seen high polling numbers, Swalwell and others have had difficulty reaching even single-digit recognition.
 "CNN to hold live drawing to determine Dem debate lineups" via Quint Forgey of POLITICO — CNN will broadcast a live drawing to determine on which of two nights Democratic presidential candidates will debate later this month in Detroit. The lineups for the highly anticipated forums will be revealed live on CNN July 18, the network announced Monday morning. The network, which did not specify how the field of Democratic contenders would be divided, is hosting the second pair of Democratic National Committee-sanctioned primary debates July 30 and 31.
"Group aims to help Democratic candidates staff up ahead of 2020" via Ryan Nicol of Florida Politics — "How do we create solutions that scale and provide for the party long term?" That question has been on the mind of Kelly Dietrich, founder and CEO of National Democratic Training Committee (NDTC). Dietrich's group has gotten widespread coverage for its efforts to offer free training to Democratic candidates nationwide. But now, the NDTC has honed in on the staff level as well. The group's new Staff Training Academy just completed its first run, with a class of 60 people graduating at the end of June. "This is an area of need for the party," Dietrich said.
— THE TRAIL —
"Space industry electrical engineer Jim Kennedy running for Congress vs. incumbent Bill Posey" via Dave Berman of FLORIDA TODAY — Kennedy, a Democrat, is challenging incumbent Posey, who is in his sixth two-year term in Congress. Kennedy, 44, is an electrical engineer with the space industry giant United Launch Alliance. This is Kennedy's first run for public office. He said he has been thinking about making this run for a while before officially becoming a candidate in June. "I just watched how inept Congress has become," Kennedy said. "I just got tired of yelling at the TV. I want to get in Congress and accomplish something. I want to make a difference."
"Paul Renner, Cindy Polo draw 2020 challengers" via the News Service of Florida — Adam Morley, a St. Augustine Democrat who unsuccessfully ran against Renner in 2018, has opened a campaign account to run again next year in House District 24, which is made up of Flagler County and parts of St. Johns and Volusia counties. Renner is positioned to become speaker in 2022 but needs to continue winning in the district. He had raised $37,500 for his reelection bid as of May 31. Meanwhile, Republican Nelson Rodriguez has opened a campaign account to try to unseat freshman Rep. Cindy Polo in House District 103, which is made up of parts of Broward and Miami-Dade counties.
"Anthony Nieves offering HD 43 voters 'Democratic socialist' option" via Scott Powers of Florida Politics — Saying the three Democrats who've already filed in Florida House District 43 are all part of the "big, old, blue machine," Nieves filed to offer voters what he says will be a more independent and Democratic socialist candidacy. Nieves, 44, of Kissimmee, becomes the fourth Democrat to enter the contest since incumbent Democratic state Rep. John Cortes of Kissimmee announced in May that he would run for the Osceola County Clerk of Court job rather than for reelection to a third term.
"Fiona McFarland raises $72K in less than one month in race to unseat Margaret Good" via Janelle Irwin Taylor of Florida Politics — McFarland's first-month fundraising total surpasses the amount of money raised so far by both her primary opponent, Donna Barcomb and Good. "The energy, support, and enthusiasm I've received from people both locally and from throughout my life is truly humbling," McFarland said. "The fact that so many people are ready to stand with us and support the future of Florida gives me confidence that we're doing something right." McFarland reports raising $72,150 between June 3 and June 30. That total includes more than $42,000 in her campaign account and another $10,000 in her political committee, Friends of Sarasota. McFarland loaned her campaign another $20,000.
"Miami Lakes Vice Mayor Nelson Rodriguez to challenge Cindy Polo in HD 103" via Ryan Nicol of Florida Politics — Democratic state Rep. Polo won her first term in the House after defeating former Miami Lakes Vice Mayor Frank Mingo in 2018. To hold on her seat, it looks like she'll be taking on Mingo's replacement. Vice Mayor Rodriguez has filed paperwork with the Florida Division of Elections to enter the contest for House District 103. He'll be running as a Republican to attempt to oust Polo. In addition to his time serving on the Miami Lakes Town Council, Rodriguez has also spent more than three decades as a firefighter. He's also worked as an adjunct instructor at Miami Dade College and has served in various education organizations such as the Miami-Dade PTA Council.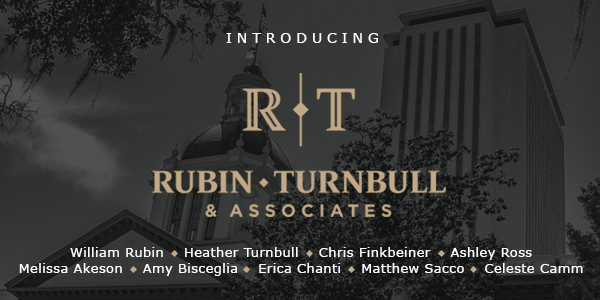 — LOCAL —
"Boca Raton high school principal reassigned after Holocaust comment" via Gary Detman of WCTV — Principal William Latson wrote in an email, "I can't say the Holocaust is a factual, historical event because I am not in a position to do so as a school district employee." After the emails surfaced, the district began investigating the matter. It gave Latson counseling and encouraged him to further expand the Holocaust curriculum at the school, which is based on historical fact. The district said Latson even spent time in the U.S. Holocaust Museum to increase his "personal knowledge." The district said Latson made a grave error in judgment and, out of an abundance of concern and respect for students and staff, reassigned him to a district position. The school district said it would begin the search for a new principal of Spanish River High School.
"With Florida's film incentives plan on the cutting room floor, Miami-Dade shouts 'Action!'" via WJCT — Several local governments have since filled the gap by creating their own tax rebate programs. One of them is Miami-Dade County, which recently voted to relax some of the requirements for big-budget productions, while also creating a smaller grant that might attract more independent filmmakers here. Film or television producers who spend at least $1 million in Miami-Dade get $100,000 in tax refunds, provided the production meets certain conditions. "The 10 percent return is on hiring a percentage of residents that are here, not bringing in your own crew," says Miami-Dade County Commissioner Sally Heyman, who sponsored the program from the start. "So we're hiring locals."
"Disney Star Wars: 1,700 employees hired for new land" via Gabrielle Rouson of the Orlando Sentinel — Disney has reached a major milestone in hiring 1,700 employees – more than double the 700 workers brought on for Animal Kingdom's Pandora expansion – to run Galaxy's Edge. The new land opens in about 50 days on Aug. 29 at Orlando's Hollywood Studios.
"St. Petersburg hopes to have scooters in the fall, city says" via Ben Leonard of the Tampa Bay Times — A drove of electric scooters could be whizzing around St. Petersburg this fall if the city meets its goal, just don't expect to find them on sidewalks. The city has been watching scooter rollouts in other jurisdictions — including Tampa — where scooters have been zipping along city sidewalks since May. That likely won't be happening in St. Petersburg. "They're just too fast and don't mix well in a downtown urban environment like we have in St. Pete with sidewalk cafes and how busy the sidewalks are," Evan Mory, the city's transportation and parking management director told the Times.
"Acupuncture school loses tax fight" via the News Service of Florida — A divided appeals court rejected a property-tax exemption for a Gainesville acupuncture school that argued it qualified because it is an educational institution. The 1st District Court of Appeal sided with Alachua County Property Appraiser Ed Crapo, who in 2014 rejected an exemption for Academy for Five Element Acupuncture, Inc. because he said it did not meet the legal definition of an educational institution for tax-exemption purposes. A circuit judge ruled that the nonprofit school qualified for an exemption, and a three-judge panel of the 1st District Court of Appeal upheld that ruling, pointing to the fact that the school received a property-tax exemption in the past. But the full appeals court then took up the issue and backed Crapo.
— #TBMPP2019 —
Monday marked the first round of names in the seventh annual list of Tampa Bay's 25 Most Powerful Politicians. Florida Politics compiled the 2019 list by asking several of the region's leading political consultants, activists, bloggers, operatives and local lobbyists to name who they consider the most powerful pols in the area. We suggested no names.
The first four names are:
No. 25: Pat Kemp — "Kemp has made a name for herself as a fierce transit advocate on the County Commission and is a driving force behind efforts to bolster the county's lagging public transportation access."
No. 24: Luis Viera — "With a majority new Council, Viera is one of the board's veterans. In that capacity, Viera wields power he previously lacked. The City Council chair is responsible for scheduling issues for the City Council agenda and largely drives City Council priorities."
No. 23: Jackie Toledo — "Rep. Toledo is an energetic leader," says Southern Strategy Group lobbyist and former state lawmaker Seth McKeel. "She's quickly proven to be a strong, effective voice for our region in the Florida House."
No. 22: Ken Hagan — "There are few that operate in the Tampa Bay scene at the level of Commissioner Ken Hagan. Skilled at the art of the deal, Hagan is an ever-present personality in every major initiative facing his community, even though he is now in the minority," said Republican strategist Anthony Pedicini.
The series continues through Friday. Follow the entire list here, on Facebook, and Twitter with #Top25InTB.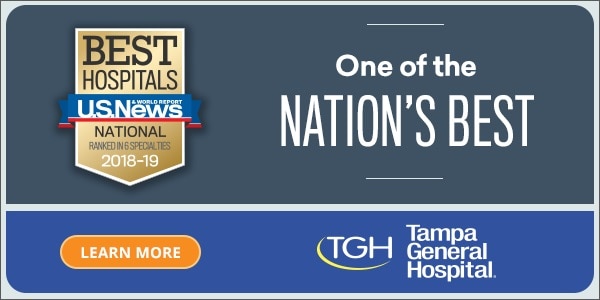 — OPINIONS —
"What California (and other high-tax states) failed to understand about economic growth" via Rick Scott for Town Hall — What Gov. [Gavin] Newsom (and Governors like [Andrew] Cuomo in New York and [J.B.] Pritzker in Illinois) don't seem to understand is that you can cut taxes, regulations and debt to help create new jobs while simultaneously investing in infrastructure, the environment and education. I know it's possible because we did it in Florida. What Governors of these other high-tax states don't seem to understand is that in America, states are competing and states like New York, Connecticut, Illinois and, yes, California are losing. And they will keep losing to Florida because we know how to improve our state economy without putting a bigger burden on our hardworking families.
"Trump's USMCA a path to perdition for American produce farmers" via Nikki Fried for The Hill — For years, Southeastern U.S. growers of fresh, seasonal produce have struggled as Mexican growers swamp the American market every winter with cheap produce, thanks to NAFTA's elimination of trade barriers. In the past eight years alone, imports of strawberries, blueberries, bell peppers, and tomatoes have increased by 33 percent — an increase that comes directly at the expense of American agriculture. The USMCA lacks any meaningful protections to stop the unfair trade practices that are devastating our seasonal produce industry. Despite these disadvantages, Florida ranks No. 1 in the nation for tomatoes, watermelons and cucumbers — but the USMCA would allow NAFTA's same unfair advantages to continue. The USMCA was a bad deal when introduced and remains a bad deal now.
"Barbara Petersen has been Florida's Sunshine warrior" via the Daytona Beach News-Journal editorial board — Over the decades, many full-of-themselves lawmakers have buckled under the steely weight of Petersen's gaze. Or maybe it's her mastery of the Sternly Worded Letter that does the trick. As president of Florida's First Amendment Foundation, she's spent more than 25 years fighting off attempts by elected officials to conduct public business behind closed doors, while defending Floridians' right to access public records, providing training in Sunshine-law compliance and finding attorneys for individuals forced to fight for access to records or meetings. Even though she recently announced plans to retire at the end of 2019, her influence will make Florida government stronger and more accountable for a long time to come.
"Thanks for your bravery, Harris Rosen, now more companies need to say no to private school discrimination" via the Orlando Sentinel editorial board — Dozens of private schools in Florida have policies stating they won't accept children who identify as gay or transgender. And if a student who gets in then comes out as gay, that might be cause for expulsion. Schools can get away with it because, while Florida doesn't condone bullying, it does condone discrimination against people because of their sexual orientation or their gender identity. It's one of many states that in 2019 is still cool with denying an entire class of people a meal, an apartment or a job. Or, when it comes to education, a seat in a private school financed in part through taxes we all pay. The tide, however, might be turning.
"A white man hit me, apologized 49 years later." via Bill Maxwell of the Tampa Bay Times — I returned to Lake City 49 years later as part of a Florida Humanities Council public reading titled Parallel Lives. The reading was about race relations during Florida's Jim Crow era. As we read, I noticed the agitation of a white man in a middle row. After the reading, the man acknowledged that he was the boy who had hit me with his buckle … he had waited all those years to apologize to his victim and ask for forgiveness. I am writing about this after the Florida Legislature's recent decision not to fund the Humanities Council's request for $500,000. Parallel Lives was a quintessential Humanities Council program. It would have been difficult to produce without state funding.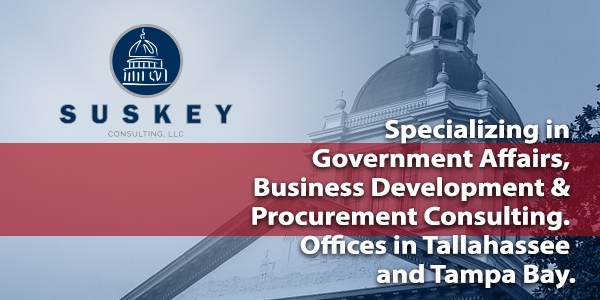 — MOVEMENTS —
Ander Crenshaw registers as lobbyist — Former U.S. Rep. Crenshaw has registered as a lobbyist. Crenshaw, a Republican, represented Northeast Florida in the House from 2001 through 2017. After leaving office, he joined corporate law firm King & Spalding as a senior counsel. Lobbying disclosures show he and two other members of the firm will advocate on behalf of East Alabama Medical Center, with a focus on health care issues, including Medicare reimbursement.
Aaron Bos-Lun to lead Miami-Dade Democratic Party — Former public-school teacher and community activist Bos-Lun will serve as executive director. Bos-Lun is an alumnus of Harvard University and is the immediate past chair of Engage Miami, a nonpartisan youth voter registration and civic education organization. "Miami is home, and I am extremely excited to step into the executive director role," he said. "2020 is going to be the most important election of our lifetimes and what happens in Miami-Dade will likely swing Florida and, in turn, the country. In Miami-Dade, we're going to focus on supporting leaders that believe in issues like access to affordable healthcare, compassionate immigration reform, and a great public education.  We're better than these last few years under Donald Trump."
Personnel note: Holland & Knight's Nathan Adams becomes chair of Florida Bar Education Law Committee — Adams, a partner in the Tallahassee office, will serve in the position until June 2020. He is a Florida Bar Board Certified Education Lawyer, representing educational institutions in complex commercial and appellate litigation. He also counsels education clients on a variety of compliance, accreditation and operational issues. Adams also has worked for the Executive Office of the Governor and the Department of Education, including as counsel for the Board of Governors and Division of Florida Colleges.
"Personnel note: Daniela Fernádez named finance director at Latino Victory" via Florida Politics — Latino Victory announced Tuesday that Daniela Fernádez would serve as its next National Finance Director. The progressive political committee said Fernádez "has seen firsthand the role of political engagement in the often-underserved Latino community." Fernádez is a veteran political operative with a long history of Latino organizing in Florida. She is the daughter of immigrant parents from Nicaragua and Cuba growing who grew up in Miami. "Daniela Fernádez's passion and commitment to the Latino community is unparalleled," says Mayra Macías, VP of Latino Victory. "She joins Latino Victory with a wealth of experience in both the political and fundraising fields.
—
Welcome to the world — Emily Claire Kalifeh, born 2:42 a.m. on July 4 and weighing 5 lb. 12 oz. The parents, Michael and Ashley Kakifeh (of Capitol City Consulting) are doing great.
— ALOE —
"Inside Coco Gauff's wild run at Wimbledon" via Tumaini Carayol of TheRinger.com — The surroundings six days later were noticeably different when Gauff stepped onto Court 1 and defeated Venus Williams, her idol, in her first-ever slam match. It felt like tennis history was being marked in real time as Gauff overwhelmed her hero with weapons reminiscent of Venus's — a huge serve, seamless movement and a crushing backhand. The symbolic significance of the win was clear: "I told her thanks for everything she did," Gauff said afterward to the BBC. "I wouldn't be here if it wasn't for her."
"Disney's Freeform responds to critics of Halle Bailey casting as Ariel" via Janelle Griffith of NBC News — When Disney announced Bailey, half of the sister duo Chloe x Halle, had been cast in their live-action remake, the decision was met with an outpouring of support. The announcement marked the first time Disney has cast a woman of color in the role of a traditionally white princess for one of its live-action remakes. But it also prompted the hashtag #NotMyAriel. In a letter addressed to "the Poor, Unfortunate Souls," Freeform said that while the original author of the story was Danish, the film and the character of Ariel are works of fiction. "Danish mermaids can be black because Danish *people* can be black," said the letter, which was posted on the network's social media accounts.
"Disney World revives animation classes at Animal Kingdom" via the Associated Press — The classes are called the Animation Experience at Conservation Station and will be held at Animal Kingdom to honor "The Lion King" reboot, released later this month. Eight animation artists will teach visitors how to draw characters from the movie, such as Simba and Pumba.
— APOLLO —
"'Apollo 11' live show brings the moon landing to life in Pasadena" via Scarlet Cheng of the Los Angeles Times — Fifty years after the Apollo 11 lunar landing proved that America could meet President John F. Kennedy's challenge and beat Russia in the space race, man is walking on the moon once again. This time inside a Lunar Dome at the Rose Bowl. "Apollo 11 — The Immersive Live Show" promises a multimedia spectacle under a gigantic $5-million dome designed to tell a big story in a big way: with live actors, documentary footage, archival audio, 360-degree video projection and props that will simulate a rocket launch and include a life-size re-creation of the lunar landing module. The project is the brainchild of British producer Nick Grace, veteran of international tours of the musical "Mamma Mia!" and Blue Man Group.
"Apollo 11 left disc of poetic messages and humble-brags from Earth on moon" via Roger Simmons of the Orlando Sentinel — It's about the size of a 50-cent coin and has been on the moon for nearly 50 years. Sealed inside an aluminum capsule, the small silicon disc waits patiently for some future alien civilization to discover it. The words "From Planet Earth — July 1969. Goodwill messages from around the world brought to the Moon by the astronauts of Apollo 11." It includes the names of Congressional and NASA leaders plus quotes from speeches by four U.S. presidents. But it's primarily a device to deliver messages from 73 world leaders, tidings that include congratulations to America for its great scientific feat, wishes for a new era of universal peace and some well-played humblebrags.
"Terrifying moments during the Apollo 11 moon landing mission" via Ian O'Neill of History.com — Missing the mark on touchdown amid multiple alarms: as the spidery Lunar Module "Eagle" undocked from the Command Module "Columbia," residual pressure inside the tunnel that connected the two spacecraft before undocking wasn't sufficiently vented, causing Eagle to get an additional boost as it separated. Post-landing explosion? Although it had been shut down, sensors were detecting a pressure buildup in the landing engine fuel line. This could mean only one thing: ice had accumulated in the line, plugging it and the backed-up fuel vapor was getting heated by the hot engine. Dangers of moon dust: Scientists couldn't be absolutely sure that Armstrong and Aldrin would land on stable ground. What if the stuff acted like quicksand?
— HAPPY BIRTHDAY —
Best wishes to our own Bob Sparks, who does an incredible job assembling our "The Delegation" email newsletter. Also celebrating today are Patrick Berman of Cushman & Wakefield, Ken Cashin, Trip Farmer of Hill+Knowlton, Farhood Hoodi, April Salter, the name partner of Salter Mitchell, and Jon Shebel.
—
Sunburn is authored and assembled by Peter Schorsch, Phil Ammann, Jim Rosica, and Drew Wilson.
The post Sunburn — The morning read of what's hot in Florida politics — 7.9.19 appeared first on Florida Politics – Campaigns & Elections. Lobbying & Government..