President Donald Trump may have bungled a line in his Independence Day remarks, saying colonial soldiers battling the British "took over the airports" during the Revolutionary War.
Hey, everybody has Teleprompter problems once in a while. Didn't hurt the prez any.
In fact, a new Washington Post-ABC News poll finds 44 percent of Americans approve of Trump's overall job performance, up a slight 5 percentage points from April and 2 points better than his peak early in his presidency.
Oh, but wait: 53 percent disapprove, keeping him at majority disapproval continuously for his first two and a half years in office, a record for any president in modern polling. Ah well.
In general election matchups among all adults Democratic former Vice President Joe Biden leads Trump by 14 points.
But that narrows among the other four Democrats tested against Trump in this poll — an 8-point lead for Kamala Harris, a slight 7 points for Elizabeth Warren, 6 for Bernie Sanders and 4 for "Mayor" Pete Buttigieg.
Among registered voters, however, Biden still leads, by 10 points, but the other races all tighten to virtual or actual dead heats.
— SITUATIONAL AWARENESS —
—@RealDonaldTrump: Congratulations to the U.S. Women's Soccer Team on winning the World Cup! Great and exciting play. America is proud of you all!
—@SpeakerPelosi: Congrats Team USA #WorldCup2019 Champions! The Women's National Team showed us their greatness — now show them the money.
—@ErinGaetz: When I was growing up, most of my sports heroes were men because that's who I saw on TV. Women's team sports weren't a thing. I wore a [Derek] Jeter jersey to practice and picked #8 for Cal Ripken Jr. Those guys are great, but I'm so glad girls today have female athletes to look up to!
—@GoodforFlorida: Congratulations to the @USWNT on the amazing win today!! #PlayLikeAGirl


And shout out to #HD72 's @ChristinaUnkel for being an indispensable Rules Analyst throughout the Women's World Cup!
—@CindyPoloFL103: Today is about the @USWNT But a low key thank you to all the men posting about this match WITH the hashtags or messages about #EQUALPAY. Men, join the movement. We'll make room for you. #PlayLikeAGirl #EqualPay #EqualPay #EqualPay
—@NoahSchachtman: I'm seeing lots of folks on the left and the right who seem absolutely sure that [Jeffrey] Epstein is going to give up their political enemies. Hot tip: he's just as likely to give up your allies.
—@MattGaetz: Thank you Secretary [Simone] Marstiller for the amazing, hands-on leadership you bring to the FL Dept of Juvenile Justice. The commitment of DJJ team members is just one reason I'm certain God is real.
—@ChrisSprowls: Typical of the @TB_Times. Clickbait. Yes, net worth went up, mostly because my house (same one I've lived in for 5 years) went up in value and I paid down student loans. Also, if you had a question- most reporters would actually call and ask … but hey.
—@BobbyCalvan: Hello, Tallahassee. Thrilled to be rejoining @AP as a govt and politics reporter in Florida. Looking forward to working with @bsfarrington and the @APSouthRegion's Florida team. I officially report for duty Monday, July 8.
—@LillyRockwell: I guess @Starbucks is giving up on the newspaper industry? Been to several Starbucks in recent weeks and when I tried to buy a paper they said they didn't sell them anymore
—@MStark17: Apologies to Fourth of July but is anyone else just extremely ready for Halloween?
— DAYS UNTIL —
Robert Mueller testifies to Congress — 9; Trump's next campaign rally in Greenville, North Carolina — 9;  50th anniversary of Apollo 11 moon landing — 12; "Once Upon a Time … in Hollywood" premieres — 18; Second Democratic presidential debates in Detroit — 22; "Beverly Hills 90210" reboot premieres — 29; Taylor Swift's new album, 'Lover,' released — 46; Florida Gators opens vs. Miami football — 47; St. Petersburg primary election — 50; UCF Knights football opens vs. Florida A&M — 52; USF Bulls football opens vs. Wisconsin Badgers — 53; FSU Seminoles football opens vs. Boise State — 54; Labor Day — 56; First Interim Committee Week for 2020 Session — 70; Morning" Joe Scarborough releases "This Ends Badly: How Donald Trump Conned America" — 71; "Joker" opens — 88; Florida Chamber Future of Florida Forum begins — 112; Scott Maddox trial begins — 119; 2019 General Election — 120; 3rd Annual Florida Internet and Television FITCon starts — 122; 2020 Session begins — 190; Iowa Caucuses — 210; New Hampshire Primaries — 218; Florida's presidential primary — 253; 2020 General Election — 484.

— TOP STORY —
"Judge sets aggressive timetable for felon voting rights restoration lawsuits" via Jacob Ogles of Florida Politics — Chief U.S. District Judge Mark Walker ordered an expedited schedule for lawsuits challenging the implementation of Amendment 4. During a special holiday weekend conference call with attorneys, Walker addressed the need for speed. He said he believes a final hearing could take place in as soon as five months. Julie Ebenstein, an attorney with the ACLU, said some parties in the lawsuit want to see the case decided before November. That's because many localities in Florida hold elections in off years. "We were hoping for relief before then," she said.
— DATELINE: TALLY —
"Ron DeSantis reaches six-month mark with risky road ahead" via John Kennedy of the GateHouse Capital Bureau — Now comes the tricky part. A debt DeSantis owes Trump, whose tweets helped rocket him to the Republican nomination last year, could haunt the Governor, who is putting his own strong brand on the line stumping for a not-so-popular president desperate to win Florida. "This campaign's going to take forever; it's going to be nonstop," DeSantis said. "For me, I probably won't be that involved … I've got a job to do, and I'm going to be focusing on that." Whether DeSantis can stay on his political glide path, while buffeted by the flak certain to emerge in the campaign, is one of the biggest unknowns facing the governor as he reaches his six-month milepost.
"Travis Hutson's family business gives $100K to DeSantis' PAC" via the News Service of Florida — The committee Friends of Ron DeSantis will have to file a detailed finance report with the state by a Wednesday deadline. But a list of contributions on the website showed it raised at least $718,000 in June. The most significant contribution, $100,000, came from the St. Augustine-based Hutson Companies LLC. Hutson is seeking the GOP caucus' support in a bid to become Senate President in 2022. The committee also received $50,000 from The Villages of Lake-Sumter, Inc., a real estate firm. The committee received numerous $25,000 contributions, including from a UnitedHealth Group PAC; an Associated Industries of Florida PAC; Charter Communications; and Dosal Tobacco, according to the website.
"Money flowing to SunPass contractor Conduent" via Noah Pransky of Florida Politics — According to state records, the Florida Department of Transportation paid Conduent more than $21 million last week for its work on the doomed SunPass project, far greater than the $8.3 million in penalties touted in accountability news releases by DeSantis, former Gov. Rick Scott, and the FDOT. New FDOT Secretary Kevin Thibault said last month the agency needs to continue to work with Conduent as a partner on system improvements, and legally, it had to pay the company for services provided, even if subpar. FDOT announced it would resume paying Conduent its backlogged SunPass invoices. In addition to the $21 million disbursed last week, the state also paid Conduent more than $40,000 in interest for the delays.
"The end of Miami-Dade's toll board? DeSantis signs law dissolving the MDX" via Douglas Hanks of the Miami Herald — The Miami-Dade Expressway Authority moved closer to death when DeSantis signed into law a bill dissolving the toll board that's been a target of Miami politicians for years. MDX lawyers have already sued to try to invalidate the legislation, which creates a new toll board to take the MDX's place. Even if a judge refuses to intervene, motorists shouldn't expect big changes anytime soon on the 836 or the other four expressways owned by the MDX. The law backed by two Miami-Dade Republicans transfers the existing Miami-Dade Expressway Authority staff, expressways and financial structure (including toll rates) into the hands of the new Greater Miami Expressway Agency.
—"Injunction sought in Miami expressway battle" via the News Service of Florida 
"Springs advocates say state funds aren't being well-spent" via Cindy Swirko of AP News — DeSantis' recently signed budget includes $100M for springs restoration, but North Florida springs advocates aren't impressed. Robert Knight, Executive Director of the Florida Springs Institute, says money has historically not been well-spent. While the springs serve as a source of water recreation activities, a primary concern is the water bubbling up in the springs is from the aquifer. Any pollution could affect Florida drinking water. Priorities should be assigned and adhered to if the new funds will make any progress.
— STATEWIDE —
"Amendment 4 exposes state's 'broken' data system, implementation law's architect says" via James Call of the Tallahassee Democrat — The financial requirement and the lawsuits place felons wanting to vote in the March presidential primary in an uncertain legal state when they go to fill out a voter registration form, according to People Over Profits, an advocacy group created by Tampa's Sean Shaw after he lost the Attorney General's race in November. It's a felony in Florida to register to vote if you know you are ineligible, and Shaw said he wants to help freed felons determine if they can vote and ensure "bureaucracy isn't a barrier for a single person." The group created a website, established a telephone hotline (727-900-6678), and built a network of volunteer lawyers to discuss individual cases and the new law.
"Medicaid expansion could save FL $200 million a year, but will politicians go for it? And what does the public want?" via Lloyd Dunkelberger of Florida Phoenix — What if Florida had a way to save money on the prison health care crisis? Or expand treatment programs for opioid addiction or provide more mental-health services? Given recent history, DeSantis and GOP legislative leaders will likely take a pass. That's because those benefits are associated with the expansion of Medicaid, the state-federal health care program for the poor and disabled. "Medicaid expansion is the worst of all band-aids," House Speaker José Oliva said before the 2019 Session. "We're going to take a form of health care that most doctors don't accept. That reduces the quality the more people you pile onto it. And we're going to find that as a solution to access to health care?"
Registration for 2019 Human Trafficking Summit now open — Florida's annual Human Trafficking Summit "brings together local, state and national leaders working to eradicate all forms of human trafficking," Attorney General Ashley Moody said in a statement. The Summit will be held Monday, Sept. 30, 2019, at the Hyatt Regency Orlando. Information, including the agenda, awards, hotel information and speaker proposals, can be found here. Registration forms can be downloaded here.
Tweet, tweet:
"Families with special-needs children left to fend for themselves" via Chris Gabbard for the Orlando Sentinel — Scott Maxwell was correct to point out that the Florida Legislature needs to pay attention to the 21,000 families with special-needs children on the state's Medicaid-waiver waiting list. Before our son, August, passed away in 2013, we were for a time one of these families. Throughout his life, he was blind and a spastic quadriplegic. When my family moved to Jacksonville in 2001 for my job, we assumed our son would qualify for the Medicaid waiver. But August was placed on a waiting list. The estimate we received was that, at the earliest, he would come off the waitlist and receive the waiver in 2011 — 10 years in the future. His needs overwhelmed us, and our family began hemorrhaging money.
"To get mental health help for a child, some FL parents resort to giving up custody of their child" via Katie LaGrone of WPTV — What happens when private insurance fails to provide for families? In one such situation, a 13-year-old boy with mental and behavioral disorders gets released into foster care. That's a decision one Florida father made after his son faced criminal charges for attempting to poison his family. With private insurance refusing to pay for treatment, his son's care is better when provided by government insurers. This tragic situation shines a light on the inadequacies of health care in America.
State awards over $600 million for hurricane recovery — DeSantis announced that the Division of Emergency Management (FDEM) has now awarded more than $600 million in recovery funds for hurricanes Michael, Irma, Matthew and Hermine. The announcement follows "new policies and procedures implemented at FDEM to accelerate funding to communities impacted by these storms," a news release said. "On my first day in office, I went to Northwest Florida to see the destruction caused by Hurricane Michael," DeSantis said. "Since then, I've directed FDEM to change policies to get this critical funding out as quickly as possible not only for communities impacted by Michael but for those impacted by Irma, Matthew and Hermine as well."
DEP acquires acreage near Ichetucknee Springs — The Department of Environmental Protection has purchased an additional 160 acres in Columbia County within the Ichetucknee Trace "Florida Forever" project. The property is along a dry valley known as the Ichetucknee Trace, which marks the route of a major underground conduit supplying the Ichetucknee Springs with clear water. Ownership of this property will protect lands directly atop and adjacent to the Trace, including channels conveying groundwater south to the springs in Ichetucknee Springs State Park. "This acquisition is important for both the quality and quantity of water flowing into the springs," DEP Secretary Noah Valenstein said.
"Florida, the Sunshine State, is slow to adopt rooftop solar power" via Ivan Penn of The New York Times — Solar experts and environmentalists blame the state's utilities. The utilities have hindered potential rivals seeking to offer residential solar power. They have spent tens of millions of dollars on lobbying, ad campaigns and political contributions. And when homeowners purchase solar equipment, the utilities have delayed connecting the systems for months. In Florida, utilities make money on virtually all aspects of the electricity system — producing the power, transmitting it, selling it and delivering it. And critics say the companies have much at stake in preserving that control. Said Rep. Kathy Castor: "I have watched as other states have surpassed us. I think that is largely because of the political influence of the investor-owned utilities."
"Virgin Trains reports 244,000 riders in first quarter of 2019" via Scott Powers of Florida Politics — That represents an increase of about 2.5 percent over the previous quarter, the last three months of 2018, and puts the company on track to meet long-term ridership projections, officials noted. Virgin Train USA's railroad now has topped 1 million total passenger rides, the company added. The ridership numbers so far are below the initial estimates made by the consulting firm Louis Berger, which had projected more than 1 million in the operation's first 12 months. However, the service was phased in during 2018, with the West Palm Beach to Fort Lauderdale line opening in mid-January and the Miami line not opening until late May, and the railroad is not reaching its full schedule of 16 roundtrips a day until August.
What Jason Fischer is reading — "Self-driving semi travels nearly 10 miles on Florida's Turnpike, company says" via WESH — It went so smoothly, other road users had no idea it was happening, a Starsky Robotics blog post said. The company announced that one of its semi-trucks traveled 9.4 miles along the Florida Turnpike on June 16. The test was done without a person in the vehicle. The company shared a video of the test on its YouTube channel. While CEO Stefan Seltz Axmacher did not mention which stretch of the Turnpike the truck navigated, the YouTube video indicated that the truck was at a rest area in the Orlando area.
To view the video, click on the image below:
"Is an electric scooter the same as a bike? Florida law says yes, trail users say no" via Romy Ellenbogen of Tampa Bay Times — Some Florida trail users are in a for a rude awakening. A new law green lights electric scooters and other "micro-mobility devices" on Florida trails. Those who enjoy Florida trails without technology are shocked to share space with electric scooters. As the country pushes forward into an era of more significant mobility laws are slowly adjusting to make way for technology, but not everyone is happy about it.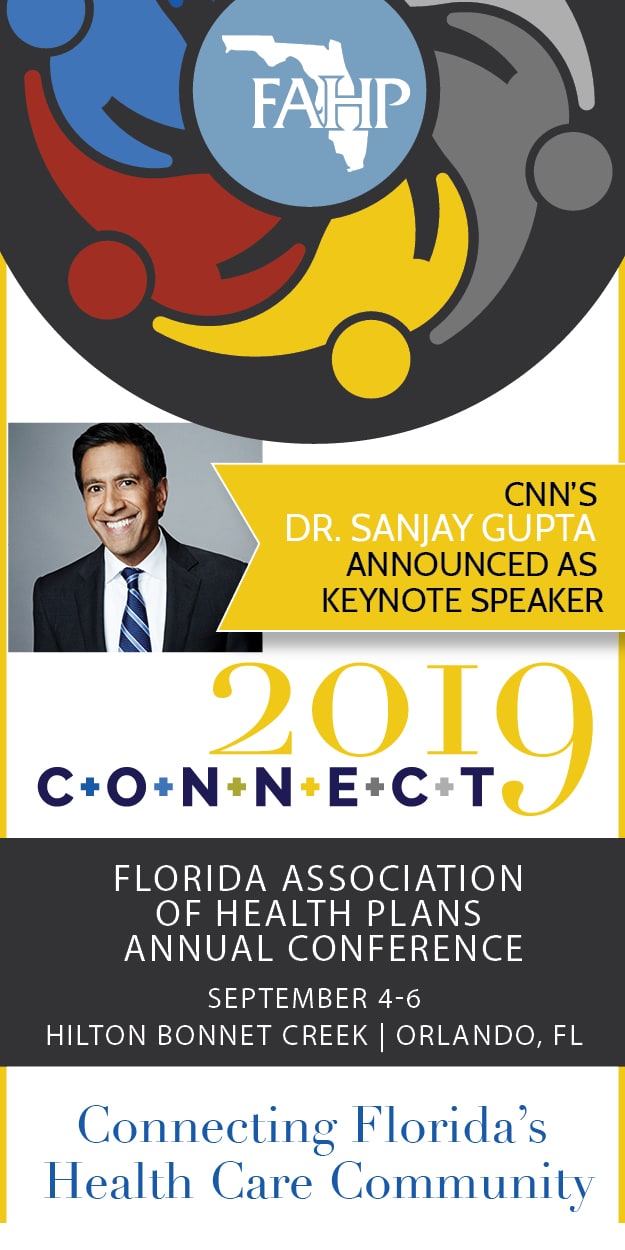 — D.C. MATTERS —
Assignment editors — Sen. Scott will hold a roundtable to discuss ways to support veterans, military members and their families, 10 a.m., Metro Diner, 4110 Wedgewood Ln., The Villages.
"Marco Rubio to Donald Trump: 'increase pressure' on Iran's nuclear program" via Melissa S. Razdrih of Florida Politics — Rubio joins Tom Cotton and Ted Cruz in a letter asking Trump to increase pressure on Iran to adhere to global nuclear standards. This comes after the U.S., under Trump, pulled out of a Barack Obama-era accord that established standards for Iran's nuclear program. Until the U.S. left the accord, the consensus was Iran was largely cooperating with the standards, but since leaving the agreement and imposing sanctions on Iran, global instability over their nuclear capabilities ensues.
Tweet, tweet:
Wait, being a "hawk" is no longer just about military force? Even tough economic sanctions make you a "hawk"?

And yes, I support any policy that makes it harder for #Iran to get money they will spend on terrorism & missiles. https://t.co/k8UFSDiRFu

— Marco Rubio (@marcorubio) June 27, 2019
"Ted Deutch, Darren Soto, Gus Bilirakis conclude Israel trip" via Scott Powers of Florida Politics — A three-day trip with seven other Congress members included meetings with both Israel Prime Minister Benjamin Netanyahu and Palestinian Authority Prime Minister Mohammad Shtayyeh. Deutch, who chairs the Subcommittee on the Middle East, North Africa, and International Terrorism of the House Committee on Foreign Affairs, detailed the trip in a news release. In addition to Deutch, Soto and Bilirakis, the delegation included Democratic U.S. Reps. Henry Cuellar of Texas, Cheri Bustos of Illinois, Scott Peters of California, and Kathleen Rice of New York; as well as Republican U.S. Reps. Randy Weber of Texas, Aumua Amata Coleman Radewagen of American Samoa, and Jenniffer Gonzalez-Coon of Puerto Rico.
"Cliff Stearns' zombie campaign remains active, just not like before" via Noah Pransky of Florida Politics — Since he was accused of violating federal election law by using old campaign funds for personal purposes, former Florida Congressman Stearns has reformed his ways. Yet the Ocala Republican, out of office since January 2013 and without a campaign since 2012, still sits on an active campaign account with $1.4 million in old donations in it. While Stearns isn't leaning on the campaign account as much to cover daily expenses and checks to members of Congress he's lobbying, he still keeps the account active, using it to pay for self-storage, internet, and electronics. Stearns also spends campaign funds for memberships to Washington's exclusive Congressional Club and Capitol Hill Club, which he's said he uses to lobbying his former colleagues.
"Jeffrey Epstein taken into custody in New York on new charges related to sex crimes involving minors" via Devlin Barrett and Matt Zapotosky of The Washington Post — The precise nature of the charges — and how they differ from the previous allegations to which Epstein pleaded guilty in 2008 — could not immediately be learned. The wealthy financier pleaded guilty in 2008 to state charges in Florida of soliciting prostitution in a controversial arrangement that allowed him to resolve far more serious federal allegations of molesting young girls. His case was the subject of an investigation by the Miami Herald, which detailed how then-U.S. Attorney Alexander Acosta, now Trump's labor secretary, shelved a federal indictment that could have put Epstein behind bars for life. The person familiar with the matter said the new charges against Epstein are for conduct similar to those that brought about his plea deal.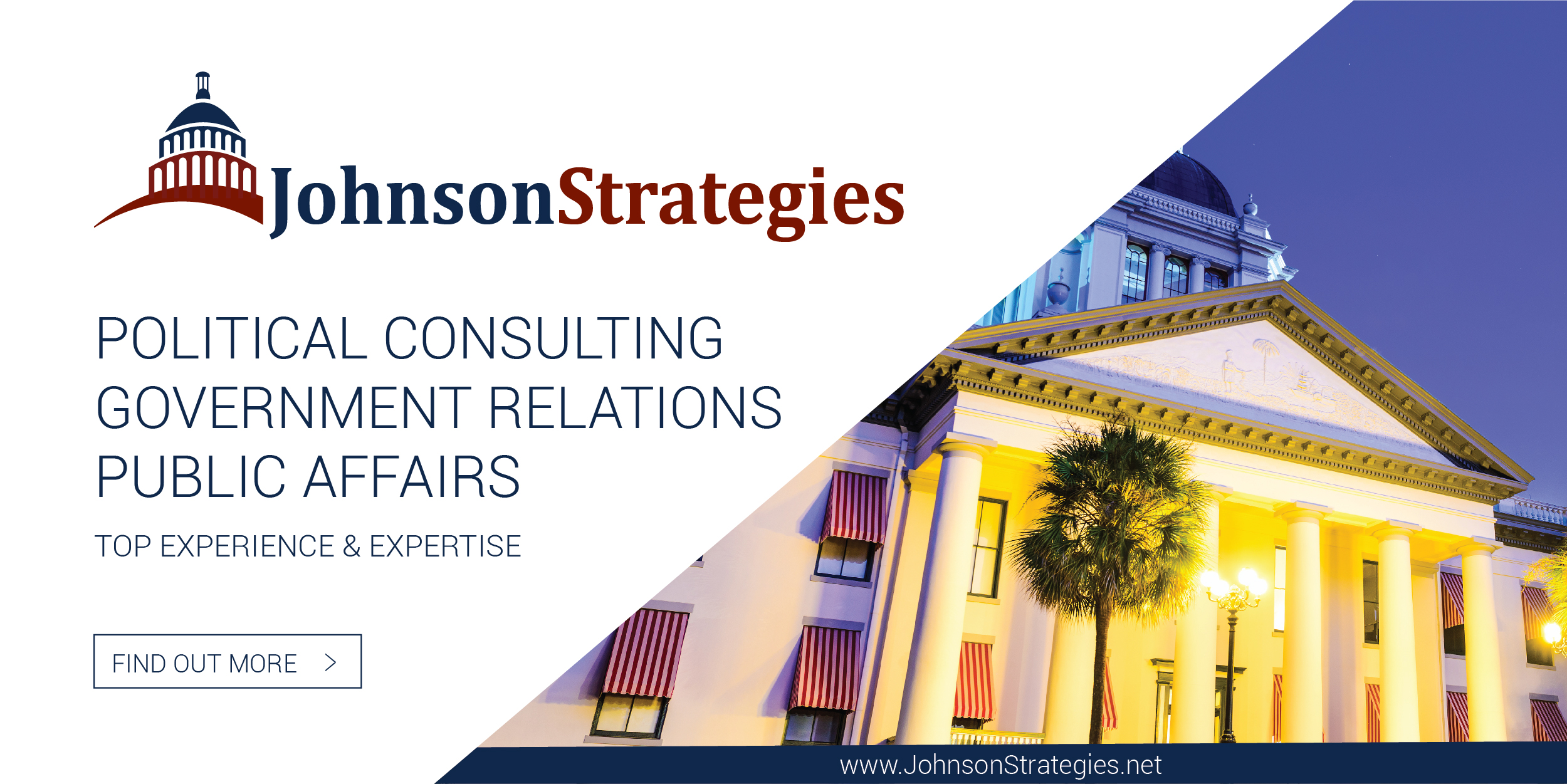 — 2020 —
"Joe Biden says he regrets remarks about working with segregationists, but stands by his record on issues of race" via Colby Itkowitz and Matt Viser of The Washington Post — Biden told a mostly African American audience in Sumter, S.C., that he regretted his recent remarks about working with segregationist senators in the 1970s. He took on his critics, too, responding directly to attacks on his record on busing. "Was I wrong a few weeks ago to somehow give the impression to people that I was praising those men, who I successfully opposed time and again? Yes, I was," Biden said. "I regret it. I'm sorry for any of the pain or misconception I may have caused anybody. But should that misstep define 50 years of my record fighting for civil rights and racial justice in this country? I hope not. I don't think so."
"Pete Buttigieg introduces national service plan" via Daniel Strauss of POLITICO — The plan, which Buttigieg's campaign is calling "A New Call to Service," proposes creating a network of 1 million national service members by 2026. "National service can help us to form connections between very different kinds of Americans, as was my experience in the military," Buttigieg said in a statement. Buttigieg's plan would immediately increase the number of available national service positions to 250,000 opportunities, up from the current 75,000. It would emphasize recruiting students at high schools, community colleges, historically black colleges and universities, and vocational schools, as well as Americans between 16 and 24 who aren't working or in school. The proposal also calls for establishing grant funding programs for "service ecosystems" focused on local and regional issues.
"Kamala Harris' $100 billion plan to invest in black homeowners" via Rashaan Ayesh of Axios — Harris pitched her new 2020 plan to invest $100 billion in black homeownership at Essence Fest in New Orleans to close the racial wealth gap and eliminate racial disparities in U.S. homeownership rates. Harris and other 2020 candidates attended 25th annual Essence Fest to pitch themselves to black female voters. Essence Magazine hosted the event. The Housing and Urban Development Department would provide grants up to $25,000 to help homebuyers pay for down payments and closing cost assistance. Harris also plans to increase financial literacy programming for first-time homebuyers. The 2020 hopeful wants to strengthen fair housing enforcement and anti-discrimination lending laws, specifically looking the update the Home Mortgage Disclosure Act to protect against redlining.
"Do Latino voters really care if the 2020 candidates speak Spanish?" via Jennifer Medina of The New York Times — Only 13 percent of Latinos who are currently registered to vote in the United States speak Spanish as their primary language, according to the Pew Research Center. So, then, who is all this campaign-trail Spanish for? More than 40 million people in the United States speak Spanish, making it the second-most spoken language in the country behind English. About 28 percent say Spanish skills are a requirement for someone who identifies as Latino, according to Pew. A recent poll by UnidosUS, a Latino advocacy group, showed that a candidate's ability to speak Spanish was last on a list of Latino voters' priorities, well below "values diversity" and "willing to work with both parties."
— THE TRAIL —
First in Sunburn: Charlie Crist posts strong fundraising quarter, $2.28M on-hand — The St. Petersburg Democrat released numbers showing $431,742 in contributions, which brings his current campaign resources to $2.28 million. "I'm humbled by the outpouring of support we're receiving in both time and resources to keep the people's voice in Congress," Crist said in a statement. "This campaign isn't about me — it's about reducing the cost of health care and prescription drugs, protecting Medicare and Social Security, and keeping oil rigs off our beaches. That's why I'm so grateful to the people of Pinellas County and our supporters across the country."
"Republican Jan Edwards exits CD 7 contest" via Scott Powers of Florida Politics — Edwards was one of three Republicans who had filed for a shot to take on Democratic U.S. Rep. Stephanie Murphy in the district. With her exit, the challenge rests on Republicans Vennia Francois, who finished in third the 2018 Republican primary for the seat; and Armani Salado, a college student. "Today I am ending my campaign for the Republican nomination to represent Florida's 7th Congressional District. This was a difficult decision, but I believe it is the right one," Edwards stated. "Shortly after entering the race, I was presented with new opportunities to further disrupt the cycle of child trafficking … these new opportunities will help save thousands of lives."
"John Cortes, Sharon Pritchett seats draw Democrats" via the News Service of Florida — Kissimmee Democrat Anthony Rafael Nieves opened a campaign account Friday to try to replace Cortes in House District 43. Nieves joined fellow Democrats Alex Jesus Barrio, Carlos Irizarry and Horng "Andrew" Jeng in taking the first formal step in running for the seat. Cortes decided to run for Osceola County clerk of court instead of seeking another term in the House. Meanwhile, Miami Gardens Democrat Matthew Tisdol opened an account to try to succeed the term-limited Pritchett in House District 102. Tisdol joined fellow Democrats Dennis Hinds, Felicia Simone Robinson and David Williams Jr. in the race.
"Jason Maughan reaches six figures in fundraising for House race" via Jacob Ogles of Florida Politics — Sanibel City Council member Maughan has topped six figures in contributions to his House District 76 campaign. Maughan said he pulled in an additional $35,350 in June. Added with past contributions, that means he now has $103,700 in total contributions. That's good, as he expects a lull in July. "I'll be taking July to have summer holidays with family and then back at it in August," Maughan said. The Sanibel Island Republican among active candidates has been in the race longest, following the withdrawal of Peter Cuderman.
"Israel 'confident' he'll win re-election as Broward County sheriff" via Peter Burke of Local 10 —Suspended Broward County Sheriff Scott Israel said he expects to win re-election next year. Israel spoke about his plans to pursue his former position during an appearance Sunday on 'This Week in South Florida' with co-hosts Michael Putney and Glenna Milberg."
"As Steve Shiver enters Homestead mayoral race, city airs tales of 'habitual' cocaine use" via Monique Madan of the Miami Herald — On March 6, 2018, a motorist was pulled over by Homestead police for swerving into oncoming traffic. The officer discovered illegal drugs in the car. The driver was taken to the station for booking, where, according to police, he offered up a "bigger fish." The man then confided to a detective about his gig as a longtime friend's regular drug dealer. The friend with the alleged cocaine craving was Steve Shiver, the city's former — and maybe future — Mayor. One day [after filing], City Manager George Gretsas issued an extraordinary 109-page memo to the City Commission. It described in detail the city's narcotics investigation into the newly minted mayoral candidate, a fixture in Miami-Dade power circles who has served stints as county manager, Opa-locka city manager, and was until a month ago the executive director of Miami-Dade's largest police union.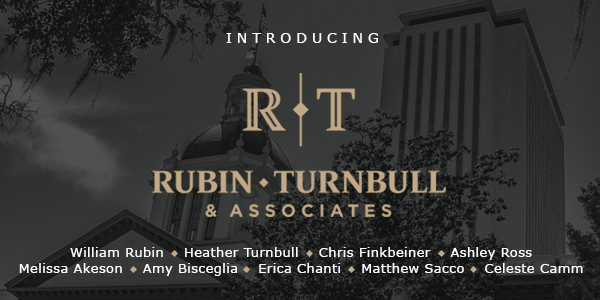 — LOCAL —
"Forecasters: Chances rising that 'very rare' storm system becomes Tropical Depression" via William L. Hatfield of the Tallahassee Democrat — The chances are rising that a 'very rare' storm system could slide southeast from the Midwest to the Gulf of Mexico, gain strength and hook back to bring a rainmaker to North Florida. On Sunday morning, the National Hurricane Center upped the chances from 20% to 50% that the unlikely scenario would play out.
"Cleanup begins at Plantation explosion site as authorities search for cause" via Brittany Wallman and Tonya Alanez of the South Florida Sun-Sentinel — In the moments before a major explosive blast at a Plantation shopping center, the smell of gas was so strong one employee was on the phone with the gas company. "I'm sure they heard everything," Hiep "Chef Mo" Van said. "Everything was falling. Metal, plates, pots." The day after the explosion, business owners wept at the plaza's fenced perimeter, all but four of the 19 who went to hospitals were released, a steady parade of gawkers snaked by to survey the damage for themselves. Nobody died, nobody's injuries were considered life-threatening and a search of the area was completed, authorities said. There was no confirmation Sunday on the cause of the explosion that went off at 11:28 a.m. Saturday.
"Lee Co. Sheriff asked a woman to abort her child. After stillbirth, she still wants accountability" current via Jacob Ogles of Florida Politics — Lee County Sheriff Carmine Marceno may wish he never met Deanna Williams. Two months into a relationship, Williams said she got pregnant by Marceno. Then he demanded she get an abortion. She didn't. "He blamed me for getting pregnant and said it was all my fault," Williams said. She said she ultimately delivered the baby stillborn. Williams asked the FDLE to look into the matter because she felt Marceno's statements had been physically threatening. The FDLE found no evidence of that. Investigators said Marceno never committed any crime. But many in Lee County were startled by the revealed communications, believing Marceno, in fact, never urged an abortion. The text messages undercut that belief.
"Gas leak suspected in Plantation explosion that injured over 20, was heard across Broward County" via Marc Freeman, Wayne Roustan, Lisa Huriash and Brooke Baitinger of the South Florida Sun-Sentinel — People heard the boom across Broward on Saturday morning and wondered if it was a bomb, leftover holiday fireworks — or even an earthquake. Authorities initially said they thought a gas leak caused the explosion that rocked a Plantation shopping center, injured 23 people, destroyed businesses and knotted traffic for miles. A formal finding on the cause is still to come. Rescue crews found patients scattered across a debris field that stretched for a few hundred yards. Yet they were surprised to find no one had been killed. The center of the mysterious explosion appeared to be a former restaurant, Pizzafire, at Market on University, 1025 South University Drive.
"Reports of child neglect piled up. BSO declared the kids safe. Now the boys are dead" via Carol Marbin Miller of the Miami Herald — In April 2018, state child welfare authorities were told that then-21-year-old Wildline Joseph got stoned regularly and allowed two of her small children to wander the neighborhood day and night with no supervision. Investigators with the Broward Sheriff's Office apparently decided this was acceptable behavior, as they took no action to stop it. So Joseph continued to leave her children outside alone. Until it killed them. Because Joseph had been the subject of a verified abuse report less than a year before — BSO investigators concluded Joseph was abusing drugs, even as they dismissed concerns that she wasn't supervising her kids — child welfare administrators were required to deploy the DCF Critical Incident Rapid Response Team to investigate the deaths.
"Broward County's smallest village has election issues" via Catie Switalski of WLRN — The Village of Lazy Lake is the smallest municipality in Broward County. Its population is just about 26 people, according to census data, and Wilton Manors surrounds it. To represent these residents, there's a mayor and five council members. They are supposed to be elected positions, as the village charter states that elections should be held every two years. Yet voting records from the Broward Supervisor of Elections Office show that Lazy Lake has been scheduling elections and then canceling them for years (the last one was scheduled for March 2016), as candidates seem almost always to run unopposed. There hasn't been an election in Lazy Lake since 2006. The council members and mayor are volunteers.
"Downtown Miami fireworks show cut short after bomb scare" via Douglas Hanks of Miami Herald — The much-anticipated 4th of July fireworks show in Miami's Bayfront Park was only 7 minutes due to a bomb scare. Videos on social showed some watchers anxiously fleeing the scene. Joe Solano, the park's Executive Director, said police asked him to pause the show upon the identification of a suspicious package nearby. According to police, they did find a suitcase nearby but didn't order an evacuation. It was a false alarm. The abandoned suitcase was exploded, safely, and no explosives were found.
"Miami-Dade's monorail proposal could be a game changer" via Florida Politics — Miami-Dade County has been angling to build a connector between Miami Beach and downtown Miami for decades, and it could start inching closer to reality as soon as next week. Letting private industry have a hand in the solution could help it get done without placing an extraordinary burden on Miami-Dade taxpayers. In early May, a private consortium that includes Malaysian casino company Genting and a Chinese monorail manufacturer submitted an unsolicited proposal to build the connector. It would be a modern solution that could get people from point A to point B, not to mention it could have a significant impact on tourism in the region. It would also help connect area residents to major employment centers.
Dave Aronberg, Alan Johnson awarded for Sober Homes Task Force — Aronberg, the State Attorney for Palm Beach County, and Johnson, his Chief Assistant State Attorney, were honored with the 2019 Pillar of Excellence Award for Criminal Justice by the Addiction Policy Forum (APF) in Washington. The organization recognized Aronberg and Johnson for the success of their Sober Homes Task Force, which has helped clean up fraud and abuse in the drug treatment and sober home industries, and led to a 40 percent drop in opioid overdose deaths in Palm Beach County in 2018. The Addiction Policy Forum, headquartered in Washington, is a national nonprofit organization dedicated to eliminating addiction as a major health problem.
"Opa-locka gets failing grades on financial recovery from state auditor general" via Jay Weaver of the Miami Herald — The times may not be as brutal in Opa-locka as they were three years ago when the governor declared a state of financial emergency, but they haven't improved much either since the city was on the brink of bankruptcy.
"Leon commissioners to weigh plastic straw ban, education campaign" via Karl Etters of the Tallahassee Democrat — Leon County's preliminary analysis of how to combat the use of plastic straws in the community drew three possible solutions. County officials say working to educate businesses and the public on ways to reduce use with the possibility of a resolution to encourage them to eliminate them could work, as could banning the sale or distribution on county properties or at county events or banning them outright. The city of Tallahassee has also shown interest in curtailing plastic straw use, with the issue championed by commissioners Dianne Williams-Cox and Jeremy Matlow. The issue has entered into the political arena with the local Republican Party decrying city commissioners' motivations.
"Politician's filings: Netflix, Bitcoin, rentals and McDonald's" via Andrew Caplan of the Gainesville Sun — "Financial disclosure forms filed this week with the state's ethics commission show that some elected leaders in Alachua and Marion counties saw their wealth grow significantly since taking office, while others have struggled with debt."
"Neil Combee: Land swap could create new reservoir along Peace River" via Gary White of the Lakeland Ledger — Former state legislator Combee has proposed a land swap that he says would allow the Southwest Florida Water Management District to create a reservoir along the Peace River. Combee, a former member of the district's governing board, is representing the owners of Clark Ranch, a 2,550-acre property south of Homeland on the east side of the Peace River. He said the family is willing to exchange that tract for land the district owns on the east side of Lake Hancock in Bartow. Combee made the offer at the meeting of the district's governing board June 25 in Clearwater. The district's executive director, Brian Armstrong, told Combee that his staff would consider the proposal.
"Spanish River High's principal refused to call the Holocaust a fact" via Andrew Marra of the Palm Beach Post — How, the mother wondered in an email, was the Holocaust taught at Spanish River High School? Principal William Latson assured her that the school had "a variety of activities" for Holocaust education. But he explained the lessons are "not forced upon individuals as we all have the same rights but not all the same beliefs." Was the principal of one of Palm Beach County's largest public schools suggesting that the Holocaust was a belief? "Not everyone believes the Holocaust happened," he wrote. "I can't say the Holocaust is a factual, historical event because I am not in a position to do so as a school district employee," Latson wrote.
 "The mighty Daytona Beach News-Journal's press runs one last time" via Pat Rice of the Daytona Beach News-Journal — Beginning with our Monday edition, the News-Journal will be printed at the Ocala Star-Banner, which is also owned by GateHouse Media. These days, it's not unusual for a newspaper to be printed outside the market where it circulates. In fact, it's become the norm. Just in this region of Florida, daily newspapers in Orlando, Jacksonville, St. Augustine, Leesburg and Brevard County are all printed elsewhere and then trucked back and delivered to the homes of subscribers. The News-Journal may be printed in Ocala, but don't worry, we'll get it back here in time to deliver it each day to the tens of thousands of doorsteps of our readers in Volusia and Flagler counties.
— #TBMPP2019 —
Starting today, Florida Politics debuts the 2019 list of Tampa Bay's 25 Most Powerful Politicians.
We asked several of the region's leading political consultants, activists, bloggers, operatives and local lobbyists to offer us their takes on the most powerful pols in the area — no suggestions were given.
For this annual series, now in its seventh year, we define the Tampa Bay region as Pinellas, Hillsborough and Pasco, but can also include Hernando, Polk or Sarasota, especially if politicians from those areas impact either Pinellas or Hillsborough.
No. 1 on a panelist's list earns 25 points, No. 2 with 24 points and so on. No. 25 receives one point. Add up the scores and — voilà — the comprehensive Top 25 list.
As you will see throughout the week, expect some names to appear, particularly in the top four or five. And the few names not included could indeed be a surprise (we will also name some runners-up in a separate post in the series).
So, without further ado … please stay tuned to Florida Politics starting at 10 a.m. and continuing over the next five days — who will be among the 25 most influential political figures in Tampa Bay?
Follow the entire list here (updated as they post), as well as Facebook, and on Twitter with #Top25InTB.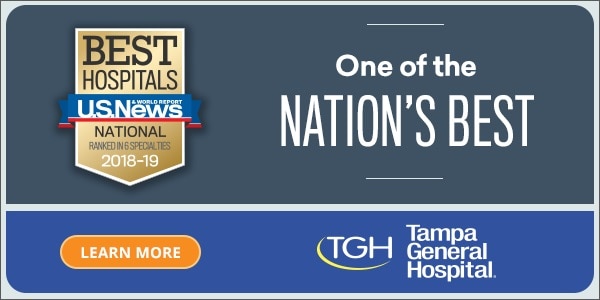 — OPINIONS —
"Judy Thompson: Legislators threw away real criminal justice reform — and millions in taxpayer money" via Florida Politics — DeSantis signed House Bill 7125 into law. Unfortunately, this long-discussed criminal justice reform legislation falls short of committing to meaningful change. In passing this bill over more comprehensive proposals, Florida legislators threw away real criminal justice reform and millions of taxpayer money. When the Florida Legislature convened its 2019 Session, the state was plagued by the overuse of mass incarceration and a corrections budget that had ballooned to $2.4 billion. The Session ended with just as many people in prison — but now the corrections budget is $2.7 billion. Many Florida families had pinned their hopes on promises of criminal justice reform.
"Building public schools on the cheap isn't the answer" via Nate Monroe of the Florida Times-Union — Public school buildings in Florida must meet excellent minimum standards, and those standards cost money but ensure safety and uniformity across the state's diverse communities regardless of wealth or race. Opponents of public education have found a clever way to undermine this virtue. The ever-wise state Legislature in 2018 passed a law that allows public school districts to choose to ignore those high minimum standards and instead build schools down to the run-of-the-mill building code just as charter schools can do — all done cloaked in the rationale of "cost savings." It would amount to a violation of the Florida Constitution's guarantee that every citizen has access to a uniform and quality free public education system.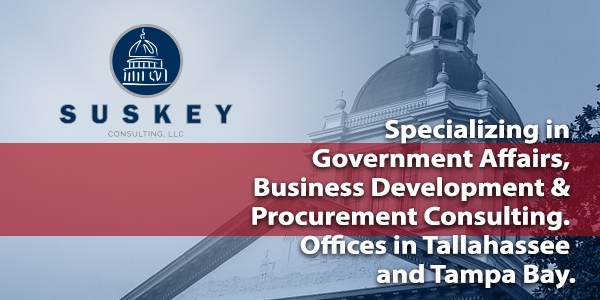 — MOVEMENTS —
Personnel note: Bo Guidry named President of Seminole Hard Rock Hotel & Casino Hollywood — In his new role, Guidry will be responsible for all operations and management of the Seminole Tribe of Florida-controlled integrated resort, which will debut its $1.5 billion expansion on Thursday, Oct. 24. Guidry replaces Auggie Cipollini, who has been promoted to the position of president of Seminole Hard Rock Support Services. Guidry was most recently senior vice president and general manager of Horseshoe Council Bluffs and Harrah's Council Bluffs Hotel & Casino, both located in Council Bluffs, Iowa. Guidry also worked in food and beverage departments at casinos in Atlantic City, N.J., Lake Tahoe, Nevada and at the Hard Rock Hotel & Casino Las Vegas.
"DOE's Adam Miller takes job with IDEA Public Schools" via Geoff Fox of redefinED — Miller, who has led the Florida Department of Education's Office of Independent Education and Parental Choice for nearly six years, is leaving the agency for a job with IDEA Public Schools, a Texas-based nonprofit charter school operator looking to expand into Florida. Miller, 48, who started at the DOE in 2008 as its charter schools director, will be IDEA's vice president of advancement in Florida.
Florida Police Chiefs Association inducts 2019-20 leadership team — The Association inducted its new leadership team during their 67th Installation and Awards Banquet held at the Saddlebrook Resort in Wesley Chapel. Temple Terrace Police Chief Kenneth Albano was installed as the new president. "I'm committed to using my time as president to focus our full efforts on helping officers recognize and effectively deal with the dangers of persistent and high-level stress," he said. Among others inducted: 1st Vice President — Chief Jeff M. Pearson, Satellite Beach PD; 2nd Vice President — Chief Stephan Dembinsky, Daytona Beach Shores PD; 3rd Vice President — Chief Michael Kessie, New College of Florida PD; Secretary-Treasurer: Chief Steven Moore, Florida Gulf Coast University.
Florida Association of Special Districts (FASD) chooses 2019-20 board of directors — The yearly board election process resulted in 13 returning board members and four new members. The newly elected leadership aims to help spread awareness among the 1,700-plus special districts in Florida about the benefits of FASD's professional education and training in public service. Tanya Quickel, director of administrative and financial services for Wellington and the ACME Improvement District, began her second year as president. "I'm honored to serve another year in this esteemed position with the remarkable peers who have been elected alongside me," Quickel said. "The coming year brings new opportunities for the betterment of special districts and how we serve the folks who reside within them."
Gunster partner to pioneer new Florida Bar committee — Firm shareholder Brian Sparks has been appointed to serve as chair of the newly formed Disaster and Emergency Planning and Response Committee of The Florida Bar's Real Property, Probate, and Trust Law (RPPTL) Section. "As Floridians, we are often in the eye of the storm, so it's important to be prepared and equipped," Sparks said. His legal practice is primarily devoted to tax, estate, asset protection, business succession, and personal cybersecurity planning. He is Florida Bar Board Certified in Tax Law and Wills, Trusts and Estates and is a Fellow of the American College of Trust and Estate Counsel.
Bob Asztalos named Florida Veterans Foundation chairman — The retired U.S. Navy Senior Chief has been appointed the chairman of the Florida Veterans Foundation by Danny Burgess, executive director of the Florida Department of Veterans' Affairs. The Florida Veterans Foundation is the Direct Support Organization (DSO) to the Department. The nonprofit Foundation, now in its 11th year, operates for the benefit of more than 1.5 million veterans and many veteran service organizations. Asztalos, a chief lobbyist for the Florida Health Care Association, has long advocated for Florida's veterans and the Department. "We welcome Bob to the ranks and look forward to partnering with him," Burgess said. "His reputation precedes him, and he'll continue the great mission of the Foundation."
New and renewed lobbying registrations:
Brian Ballard, Carol Bracy, Ballard Partners: Clear Ballot Group
Melanie Bostick, Jennifer Green, Liberty Partners of Tallahassee: City of Defuniak Springs
Douglas Darling, DDarling Consulting: Neal Berger
Darrick McGhee, Johnson & Blanton: Madison County Board of County Commissioners
Spotted at Lally Weymouth's annual Summer party in Southampton: Gwen Graham and Stephen Hurm, Newsmax's Chris Ruddy.
Welcome to the world Eleanor Jane Martinez, daughter of Sarah and Albert Martinez, former chief of staff for Rubio.
— ALOE —
"The first trailer for the live-action remake of Disney's 'Mulan' is here" via Harmeet Kaur of CNN — The new "Mulan" is directed by Niki Caro, who most recently directed "The Zookeeper's Wife." Chinese actress Liu Yifei, also known as Crystal Liu, will play the title role, and Jet Li will play the emperor of China. In a twist on the original film, the remake will feature some new characters while losing a few old favorites. New Zealand actor Yoson An will play Chen Honghui, who becomes Mulan's most important ally and eventual love interest. Mulan's original love interest, Li Shang, and her sidekick Mushu are reportedly out. "Mulan" will be in theaters in March 2020.
To view the trailer, click on the image below:
— APOLLO — 
"It was 'a giant leap' for Florida, too" via Bill Cotterell of Tallahassee Democrat —  On July 20, 1969, Neil Armstrong and Buzz Aldrin landed on the moon after taking off from Florida's Space Coast. This month, Florida is celebrating the accomplishment. The Challenger Learning Center and the Florida Historic Capitol Museum are getting together to offer fun, learning and immersive experiences timed to align with the Apollo 11 mission. With many exhibits to choose from, space enthusiasts won't want to miss the fun.
"Believe it or not: Some still think Apollo 11 moon landing was fake," via David Whitley of the Orlando Sentinel — NASA's grand achievement has always had doubters. Or are they just a bunch of lunar lunatics? Whatever one's view, many believe the truth is still out there. And it's not what NASA has been peddling for 50 years. "I see a growing awareness that the official story has neither credible support nor sensible evolvement," said Dr. Phil Kouts, a researcher who believes Apollo 11 was a hoax. "It is getting seen as a fake by a growing number of independently thinking people." A 2013 survey by Public Policy Polling found that 7 percent of Americans think the Apollo 11 mission was faked. There are thousands of websites, blogs and video channels devoted to debunking NASA's story.
"'You had to be better, faster': Black space pioneers recall racial tensions of Apollo era" via Britt Kennerly of FLORIDA TODAY — The drive for more inclusive job opportunities is still strong, reminiscent of when President John F. Kennedy and Vice President Lyndon B. Johnson moved to recruit minorities in advance of the Apollo program. "This is an agency where we want to make sure that inclusion and diversity continues," said NASA Administrator Jim Bridenstine in May 2018. But that success stands on the backs of people whose stories often haven't been told and who didn't always find a welcoming reception as they broke into the ranks of space workers. Those stories are particularly important now on the eve of the 50th anniversary of NASA's most heralded success, landing Neil Armstrong and Buzz Aldrin on the moon in 1969.
"Apollo moon program gave black activist a chance to rise from janitor to manager" via Britt Kennerly of FLORIDA TODAY — Even as Theodis Ray poured concrete, layer after layer, at the Vehicle Assembly Building, he felt part of something bigger than the structure that would one day house the Apollo program's massive Saturn V rockets. Maybe that's because from helping build the iconic VAB to pushing a mop to working his way up to a union leadership role with United Launch Alliance, Ray poured his soul into seeking equality for people of color at Kennedy Space Center. The young man from Titusville saw the early '60s action at KSC as a pathway to the future. A way out of dead-end jobs. The good, the bad, and the downright nasty of those years leading up to Apollo 11: Ray remembers it all.
— HAPPY BIRTHDAY —
Best wishes to Republican super activist Peter Cracchiolo. Belated wishes to Caleb Orr, a policy adviser to Rubio.
—
Sunburn is authored and assembled by Peter Schorsch, Phil Ammann, Jim Rosica, and Drew Wilson.
The post Sunburn — The morning read of what's hot in Florida politics — 7.8.19 appeared first on Florida Politics – Campaigns & Elections. Lobbying & Government..