An air of desperation has taken hold for some of the presidential candidates gathered in Detroit for the second Democratic debate.
For many of the 20 individuals who made the CNN debate stage Tuesday and Wednesday nights, a poor showing means that money dries up and pressure increases to get out. That effectively earns them lovely parting gifts and trips home to spend more time with their families.
Oh wait, I'm trying to use logic here. That's a mistake in politics these days.
Let's jump in the Way Back Machine to 2015 when a bloated Republican field was competing for recognition. In a poll leading to the first GOP debate, Jeb Bush (remember him?) was leading the field at 22 percent.
Scott Walker was second. Marco Rubio was third.
Some guy named Donald Trump was at 1 percent.
After the debate, the Washington Post declared Rubio had carried the night, noting, "Natural talent tends to shine through in big moments when the bright lights turn on. The senator from Florida, who had dipped in polls after a bump in the wake of his announcement, was terrific on Thursday night … Most importantly for Rubio, he looked the part of a president."
Looks were deceiving, weren't they?
Race relations will be a big issue both nights; it probably will be the overriding theme. The winner will be the person who makes the best case why they have a plan to bring people together.
That's easy to say, not so easy to do — not with flaming tweets coming out every day that drives a further wedge between Americans.
There are other things to talk about, though. They'll be quizzed about impeachment the testimony by former special counsel Robert Mueller. Russian election interference should be a primary topic as well in this game of political survival.
Now, take a deep breath.
The Iowa caucuses are still more than six months away though. Do you know which Republican won that one in 2016?
Ted Cruz, that's who.
That's a nice way of saying that when it comes to the second Democratic debate, predict with caution.
— SITUATIONAL AWARENESS —
—@ZachMontellaro: New @QuinnipiacPoll NATIONAL poll (counts for the September debate) [Joe] Biden 34% [Elizabeth] Warren 15% [Kamala] Harris 12% [Bernie] Sanders 11% [Pete] Buttigieg 6% [Beto] O'Rourke 2% [Andrew] Yang 2% Everyone else at or below 1 percent
—@latimes: Q: Who will be on the debate stage on the first night? A: Night one, on Tuesday, will see Elizabeth Warren and Bernie Sanders take the stage. Throw in a bunch of elected officials, current and former, and spiritual author Marianne Williamson, and that's pretty much the lineup.
—@IanSams: NEWS >> Ahead of Detroit debates, Michigan's Democratic Party Black Caucus is endorsing @KamalaHarris for President.
—@scontorno: Bill Nelson knows well many 2020 contenders. He worked on bills w [Amy] Klobuchar & Warren. Harris & Buttigieg campaigned for him. He was Bernie's Senate pledge dad and went against Booker in a push-up contest. So why Biden? "Joe Biden can beat Donald Trump."
—@TheLeadCNN: Ahead of CNN's #DemDebate in Detroit, Michigan @GovWhitmer says the presidential candidates should be talking about infrastructure: "We have got water issues all across the country and closing the skills gap through better education."
—@eviefordham: Sen. @KamalaHarris is taking swipes at Bernie and preparing to perform much better on the health policy front for the second round of #DemDebates.
—@NateSilver538: At this point, Biden's regained most of what he lost after the first debate. Harris has retained ~half her bounce. Warren continues a slow and steady improvement and Sanders a slow and steady decline.
—@steinhauserNH1: 2020 Watch-New: He used to be the longest of long-shots, but @AndrewYang now says he's reached the higher thresholds needed to qualify for rounds 3 & 4 of #DemDebates thanks to a new @QuinnipiacPoll out today #AndrewYang #2020Election #DetroitDebate #nhpolitics #FITN #DemDebate
—@FlaDems: It's #DemDebate week and you know what that means! We're hosting watch parties across the state! Come out and join us, find an event near you: https://bit.ly/2GAUCPT
—@MissVannjie: the debate lineup really lookin like a game of guess who huh
—@reidepstein: NEW: Amy Klobuchar's campaign says she's at 120,000 donors and picking up 1,000 new donors daily — on pace to qualify for the fall debates sometime next week.
—@Lis_Smith: On the eve of the second Democratic debate, @PatrickMurphyPA– the first post-9/11 war veteran to serve in Congress-throws his support behind @PeteButtigieg. He will be one of our guests at the debate tomorrow night
—@AndrewGillum: This tweet is simply meant to confirm that @Bakari_Sellers and I are not the same person. #PlayCousins #CNN #DemDebate
—@AshleySpivey: Curse the person who decided to put #TheBachelorette finale up against night 1 of the #DemDebate
— DAYS UNTIL —
"Beverly Hills 90210" reboot premieres — 7; Taylor Swift's new album, 'Lover,' released — 24; Florida Gators opens vs. Miami football — 25; St. Petersburg primary election — 28; UCF Knights football opens vs. Florida A&M — 30; USF Bulls football opens vs. Wisconsin Badgers — 31; FSU Seminoles football opens vs. Boise State — 32; Labor Day — 34; CNN hosts candidate forum on the climate crisis — 36; First Interim Committee Week for 2020 Session — 48; "Morning" Joe Scarborough releases "This Ends Badly: How Donald Trump Conned America" — 49; MSNBC hosts candidates event on climate in D.C. — 51; "Joker" opens — 66; Florida Chamber Future of Florida Forum begins — 90; Scott Maddox trial begins — 97; 2019 General Election — 98; 3rd Annual Florida Internet and Television FITCon starts — 100; 2020 Session begins — 168; Iowa Caucuses — 188; New Hampshire Primaries — 196; Florida's presidential primary — 231; 2020 Summer Olympics in Tokyo begin — 360; 2020 General Election — 462.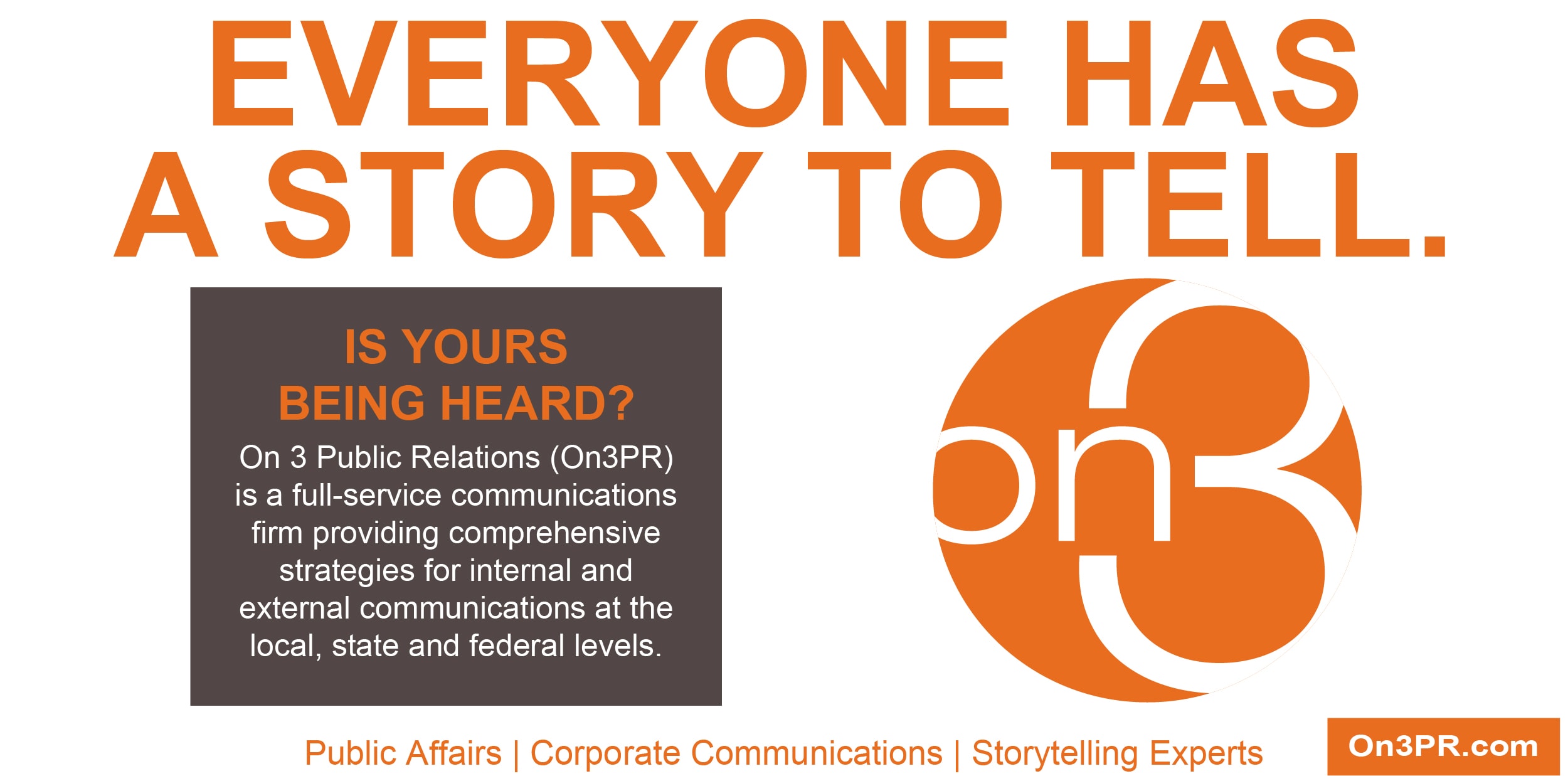 — TOP STORY —
"Democratic House Victory leadership parts ways with Reggie Cardozo, Janee Murphy" via Jacob Ogles of Florida Politics — Florida House Victory has cut ties with senior advisers Cardozo and Murphy, despite Democrats enjoying one their most successful state House cycles in decades. But incoming House Democratic leadership wants a new team working in-house and focusing exclusively on growing the Democratic caucus. "We are really looking for non-consultants in the role," said state Rep. Evan Jenne. "Right now, those are headed by consultants working not just with us but dozens of campaigns. We want those working for us and nobody else, where their only concentration is on the House map." Jenne will co-lead the Democratic caucus after the 2020 election cycle with state Rep. Bobby DuBose.
— MORE DONKEY DEBATE —
"Not all of these candidates will be with us after the CNN Detroit debate. Here's why" via Brian Rokus of CNN — How do you take full advantage of a brief moment on the debate stage to change the trajectory of your campaign? "It's a balance between horning your way in and sharing who you are and what you believe, but not being obnoxious," Eric Swalwell told CNN's Gloria Borger in an interview. New criteria will make it considerably harder to qualify for the next debate in September. And for much of the field of more than 20 candidates, the more difficult threshold will be impossible to clear, barring a game-changing moment. "Maybe 12, 13 of these candidates, there's not going to be another shot after this," Robby Mook, who managed Hillary Clinton's 2016 presidential campaign, told Borger.
"Debate may be last-digit efforts for struggling Democrats to stay alive" via Jessica Taylor and Renee Klahr of NPR — As those in the danger zone face what may be their last chance to salvage their bids, don't be surprised if struggling candidates try to take on the front-runners and create their own buzzworthy moment. However, that still may not be enough to keep their White House hopes alive in a massive field that must somehow begin to winnow. Currently, about a third of the 24 candidates in the field qualify for the September ABC/Univision debate in Houston. Several are on pace to potentially make it by the end of an August deadline, but it's looking increasingly likely that there could be fewer than 10 candidates who will make the stage. That would make the debate a one-night affair, not two.
"'He realizes now that he screwed up': Biden scrambles to recover from debate flop" via Natasha Korecki of POLITICO — "People were raising serious questions about his ability to be very aggressive against Trump," said one person who spoke with Biden. "He's listening. He seems to be more sure of himself after that first fiasco. I think he realizes now that he screwed up." Many Democrats — including his own donors and admirers — continue to question whether he's capable of recovering from a damaging first performance. They wonder whether he can exercise the discipline necessary to execute a debate plan when several rivals have an interest in taking him down. Seldom has a candidate so well-equipped for a debate projected so much uncertainty.
"Top progressives face off: Democratic debates, Night 1" via Shane Goldmacher, Alicia Parlapiano and Adriana Ramic of The New York Times — The two leading progressives will be standing side by side, but don't expect fireworks or fierce exchanges. Sanders and Warren are close personally and ideologically. They actually met privately before they declared for 2020, and there is little indication that either sees any political advantage — as of now — in tearing at one another. In fact, when Sanders was asked recently what voters could expect from sharing the stage with Warren, he gave a succinct answer: "Intelligence." The debate debut: This is Gov. Steve Bullock of Montana. Don't recognize him? That's because he is the only new face on stage over both debate nights.
"Tom Steyer to launch $500K ad campaign during Democratic debates" via Ryan Nicol of Florida Politics — Steyer, a Democratic presidential candidate, is debuting a new 30-second ad campaign going after Trump. The ad will begin running Tuesday night during CNN's coverage of the second Democratic debate. But Steyer won't be on the debate stage in Detroit on Tuesday or Wednesday night as the Democratic candidates gather for their second set of debates. His late entry into the contest means he didn't meet the requirements to qualify for the debate. The billionaire hedge fund manager and former backer of Andrew Gillum's gubernatorial campaign recently entered the presidential contest. Steyer said he's putting $500,000 toward the new TV spot.
"Gamblers say these candidates will get the biggest post-debate bump" via Florida Politics — Much like in sports, if you want real insight into how a political match will play out, ignore the television analysts and ask a gambler. With the second round of Democratic debates taking place Tuesday and Wednesday night in Detroit, gamblers are laying down cash on which candidates will peak in post-debate polling. The favorites? Harris, Warren, and Buttigieg. Among front-running Democrats, Biden and Sanders have longer odds at improving their hand with this week's debates. On Monday, the odds of Harris getting the biggest post-debate bump in the crowded field were trading at 28 cents, correlating with a 28 percent confidence level. Warren's shares were at 20 cents, while Buttigieg was at 18 cents.
"Marianne Williamson is annoyed at ridicule of her campaign message of 'love.' She's sticking with it anyway" via Nicholas Wu of USA TODAY — Having learned from the first debate, when she was briefly the most-Googled candidate, Williamson said she would try again at pushing her own mixed brand of politics and spirituality when she takes part in the second Democratic presidential primary debate in Detroit. But don't expect her message to change. "I hope that this time my delivery will be more aligned with my substance," she said. "I don't regret the substance of anything I said, but I understand that my delivery made me vulnerable to mockery."
— 2020 —
"Why Joe Biden's age worries some Democratic allies and voters" via Katie Glueck and Jonathan Martin of the New York Times — It wasn't just Biden's halting answers during the first debate that worried some of them. They thought he was showing his age — that, at 76, he appeared slow off the mark, uncertain about how to counterpunch as he allowed Harris to land clean hits without interruption. Top advisers and other Democrats knew his unsteady response — ending with his listless comment that his "time is up" — would exacerbate questions about whether Biden, a veteran debater, was nimble enough to handle intense campaign moments or to beat Trump on a debate stage next year. "It felt like he was a step slow," said Mike Lux, a Democratic strategist.
"Biden picks up Florida endorsements, including Bill Nelson and Bob Graham" via Steve Contorno of the Tampa Bay Times — Nelson and Graham headline a list of new endorsements for Biden in the Sunshine State, which also includes state Sens. Jason Pizzo and Lori Berman and former Miami Mayor Manny Diaz. "Each and every one of these leaders are trusted voices in their communities, and I am proud to have earned their support," Biden said in a statement. "Their endorsements are crucial to this campaign." Nelson said Biden gives Democrats the best chance of beating Trump in the Rust Belt states that Hillary Clinton lost in 2016.
"How Pete Buttigieg went from war protester to 'packing my bags for Afghanistan'" via Steve Hendrix and Josh Partlow of The Washington Post — Sitting down with a recruiter came after years of uncertainty. He was already a student of history and Arabic, and the 9/11 attacks instantly made the possibility of fighting feel more personal, Buttigieg said in an interview. "I knew that war had touched my country and that I could wind up willingly or unwillingly a part of it." Still, he took no part in the conflict, as the war in Afghanistan widened to include another in Iraq, as he became increasingly active in Democratic politics. It was only after Barack Obama was elected, and just months before Buttigieg would launch his own political career, that he finally walked into the recruiting office.
"American Bridge targeting Donald Trump in Florida over ACA lawsuit" via Scott Powers of Florida Politics — Bridge Project is going after Trump's support of a major lawsuit intended to kill the Affordable Care Act, with digital advertising being launched in Florida and three other swing states. The ads are referencing a federal case out of Texas that is now in the hands of the U.S. Court of Appeals for the 5th Circuit in New Orleans. That court now is deciding whether or not the signature health care law of President Barack Obama, also known as Obamacare, is unconstitutional and must be thrown out. "If Trump wins this lawsuit, Florida loses," the video concludes. Bridge Project is a 501(c)(4) organization affiliated with American Bridge, a liberal Super PAC that supports Democratic candidates.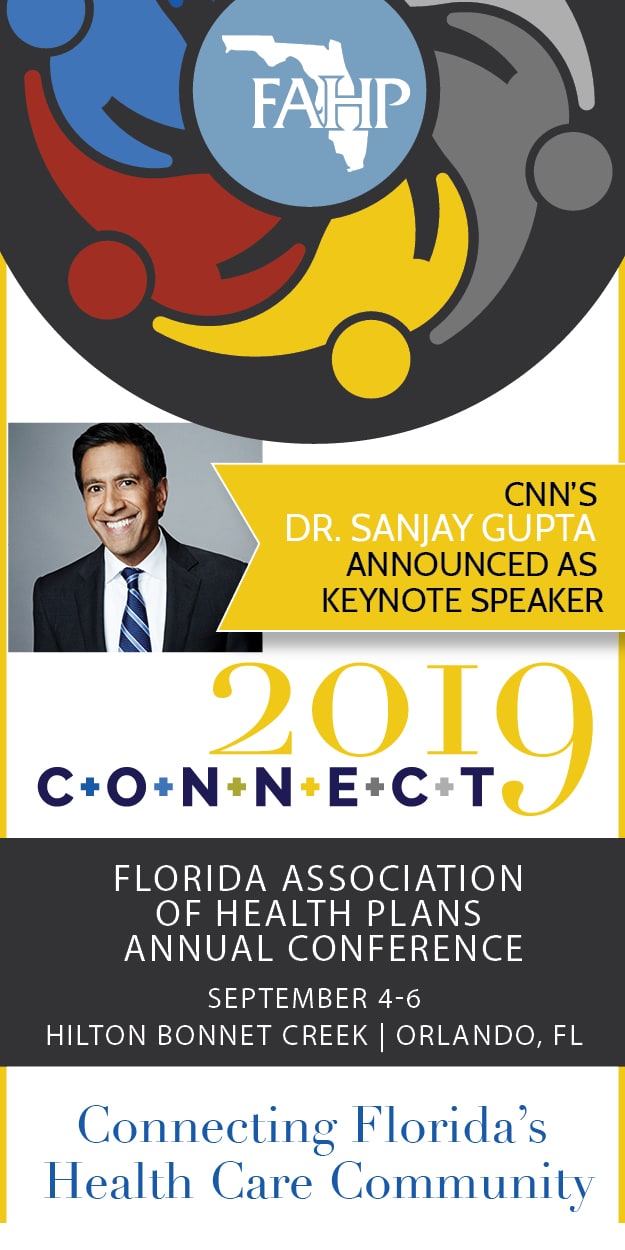 — DATELINE: TALLY —
Ron DeSantis speaks at the Space Coast Consortium Apprenticeship signing ceremony — Frank DiBello, CEO and president of Space Florida, joined the Governor to highlight the accomplishments of students in the program, hosted by OneWeb. DeSantis said: "My administration is dedicated to expanding valuable workforce education programs and hands-on learning opportunities across our state. These students have a tremendous opportunity to develop new skills and compete for high paying jobs in today's modern industries." The Space Coast Consortium Apprenticeship Program (SCCAP) offers apprenticeship opportunities in occupations such as mechatronics technician, advanced CNC machinist, and fiber composite technician.
Happening today — The Financial Impact Estimating Conference will hold a workshop on potential financial impacts of a proposed constitutional amendment that would ban possession of assault-style weapons in Florida, 10 a.m., 117 Knott Building.
"Justices back away from 'AOB' battle" via Jim Saunders of the News Service of Florida — Pointing to a law passed this spring, justices, in a 4-3 ruling, reversed course on a December decision and said they would not hear a case that stemmed from water damage to a St. Lucie County home. While the two-page ruling did not go into extensive detail, the court's majority cited a law passed by the Legislature and signed by DeSantis. "Because we conclude that the new legislation addresses on a going-forward basis the issue before us, we exercise our discretion to discharge jurisdiction," said the ruling, with the majority made up by Chief Justice Charles Canady and justices Ricky Polston, Jorge Labarga and Alan Lawson. "Accordingly, we hereby discharge jurisdiction and dismiss this review proceeding."
"Search begins after financial regulator firing" via News Service of Florida — DeSantis and the Florida Cabinet formally began the search for candidates to become the state's third top financial regulator in little more than a year. A link had been posted on the Cabinet website with information about applying to become commissioner of the Office of Financial Regulation, a job that includes overseeing an agency of nearly 360 employees and an operating budget of about $41 million a year. The $166,000-a-year job opened when DeSantis and the Cabinet fired Ronald Rubin, who faced complaints of sexual harassment. Rubin was hired for the post in February. The application process is considered open, with no deadline, until the Cabinet meets to discuss the position.
"Flood disclosure should be mandatory, insurance lobbyists say" via Jeff Schweers of the Tallahassee Democrat — With outdated FEMA flood maps exposing homeowners to the risk of uninsured damages, and hurricanes and climate change putting more people at risk of flooding, insurance industry lobbyists urge mandatory disclosure of flooding be adopted at both the state and national level. Such an opportunity exists now, with Congress poised to adopt the National Flood Insurance Program Reauthorization And Reform Act, before the program expires Sept. 30. "When a family in Florida decides to buy or rent a home, they should feel confident they have the resources and power needed to make informed decisions and get truthful answers," Guy McClurkan, COO of Federal Association for Insurance Reform, said in a recent op-ed piece.
"Lawmakers, cops call for support of bill named after slain Largo 2-year-old Jordan Belliveau" via Kathryn Varn of the Tampa Bay Times — Clearwater Rep. Chris Latvala announced during a news conference at the Largo Police Department that he would refile Jordan's Law after it stalled in the Senate during the last Legislative Session. St. Petersburg Sen. Darryl Rouson, a Democrat, will file a companion bill in his chamber. "Jordan Belliveau's death was tragic and unnecessary," Rouson said. "His death shines a spotlight on the inadequacies of our broken child welfare system." Jordan died in Largo last year just months after being reunited with his mother, Charisse Stinson. Stinson, 22, is facing a first-degree murder charge in his death, as well as a false report charge stemming from an elaborate story she told police about Jordan's disappearance that detectives later debunked.
In memoriam: Jennifer Seifert, House Appropriations Committee — The Florida House said it had "lost a valued member of our Appropriations staff" with Seifert's passing. House Speaker José Oliva released the following statement: "Her legislative family in the House is devastated by her loss. She was a friend to all who knew her, a consummate professional, and dedicated to the people of the State of Florida. Serving since 2010, Jennifer worked tirelessly in a process that requires long days and late nights during the Legislative Session. We are thankful that she was with us over the last nine years, and we ask God's grace and mercy on her family as they grieve. They can rest assured, in the Capitol, she will not be forgotten."
— STATEWIDE —
"Tropical wave fizzling, but could still mean weekend rain for Florida" via Kimberly Miller of the Florida Times-Union — The National Hurricane Center's forecast gives the disorganized area of showers dubbed Invest 95L no chance of forming in the next 48 hours. A more inviting atmosphere awaits the wave, dubbed 95L, in the Florida Straits, but early forecasts show the most South Florida could expect is higher chances of rain late this week as the disturbance skirts a path east of the state similar to the system last week. "The impacts could be a shot of heavier rain, but if it stays east, the rain chances will be lower," said Robert Garcia, a meteorologist with the National Weather Service in Miami. "For people who may want to boat this weekend or go over to the Bahamas, it's something to keep an eye on."
Jimmy Patronis applauds approval of 9/11 Victim Compensation Fund legislation — CFO Patronis, also the State Fire Marshal, commented on Trump's signing an extension of the September 11th Victim Compensation Fund into law: "Thank you, President Trump, for taking action to protect our brave first responders and those impacted by 9/11," he said in a statement. "On that horrific day, terrorists brutally and deliberately attacked our nation, and brave men and women ran toward great danger without hesitation. While we can never repay them, this law guarantees compensation of survivor claims and our nation's everlasting support of these heroes. We must never forget the sacrifices made that day."
Tweet, tweet:
Thank you to President @RealDonaldTrump for signing vital legislation to protect the first responders and victims of 9/11. Terrorists brutally & deliberately attacked our nation – we must never forget the sacrifices made that day. #flapol pic.twitter.com/l8661CkJOg

— Jimmy Patronis (@JimmyPatronis) July 29, 2019
"Lauren Book petition pushes for Jeffrey Epstein work release investigation" via Ryan Nicol of Florida Politics — Sen. Book is searching for public support after calling for a state investigation of the Palm Beach County Sheriff's Office over a work release program granted to alleged child sex trafficker Epstein. That investigation by the Florida Department of Law Enforcement would look into allegations Epstein continued to assault young girls while on work release. "Do you stand with me?" Book wrote on Twitter. "Sign this petition to support an FDLE investigation into PBSO's handling of #Epstein." Epstein faced charges back in 2008 after allegedly having sex with several underage girls. But the U.S. Attorney's office in the Southern District of Florida, run by then-U.S. Attorney Alex Acosta, declined to pursue federal charges.
"Worker files suit, says Perry Roofing didn't pay OT" via Andrew Caplan of the Gainesville Sun — State Sen. Keith Perry is facing another wage-theft lawsuit from a disgruntled employee who says he is owed money for overtime he worked for Perry Roofing. The class action lawsuit, filed in federal court last week, asks for a jury trial and could bring forward more past and current employees who have worked with Perry Roofing over the years. The filing is the sixth such lawsuit against the Republican senator's Gainesville-based company over the years, court records show.
Happening today — Rep. Randy Fine will host a town hall meeting in Melbourne to discuss the quality of drinking water. Joining Fine are representatives from Melbourne Utilities and the St. Johns River Water Management District. That's at 4 p.m., Melbourne City Council chamber, 900 E. Strawbridge Ave., Melbourne.
What state Rep. Amy Mercado is reading — "States are making periods easier with free menstrual products in school bathrooms" via Route Fifty — Tampons and pads will now be free in all-female and gender-neutral restrooms in both public middle and high schools in New Hampshire, the fourth state to establish such a law. State Sen. Martha Hennessey, the primary sponsor of the bill, told CNN that "cost and stigma can cause a lack of access to these products for students, which negatively impacts their productivity and attendance and makes it harder to focus on classes." (Florida isn't one of the states, but did pass legislation eliminating the sales tax on tampons and pads, and mandates that prison inmates are provided with hygiene products. Mercado supported that bill.)
"Health officials, experts warn of deadly mosquito-borne virus found in Florida chickens" via Max Chesnes of TCPalm — According to a statement released by the Florida Department of Health in Orange County, several sentinel chickens recently contracted Eastern equine encephalitis virus and had antibodies present in their system to fight the disease. Sentinel chickens are used for disease prevention research and are tested regularly for Eastern equine encephalitis and the West Nile virus. Encephalitis symptoms usually emerge between four and 10 days after the bite, which typically includes fever, disorientation and vomiting, according to the Centers for Disease Control and Prevention.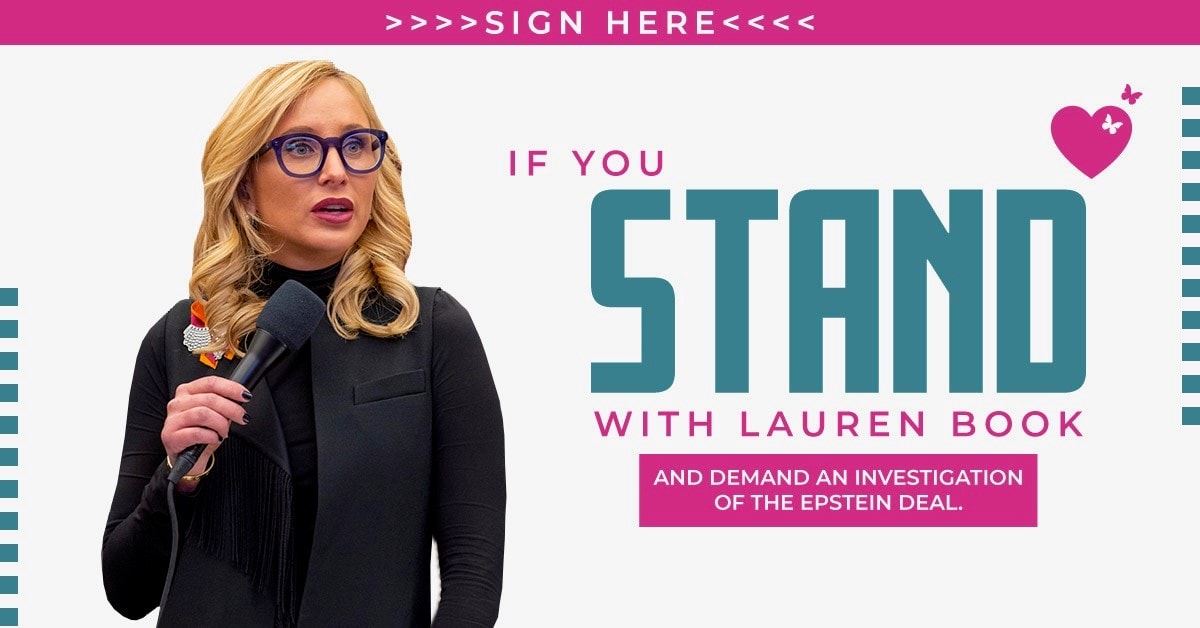 — D.C. MATTERS —
"Trump coming to Florida next week for event at The Villages" via Steve Contorno of the Tampa Bay Times — Trump will visit the retiree mecca on Aug. 6, according to the White House, where he will "tout his administration's progress on securing and improving Medicare." The scheduled stop brings the Republican back to Florida a little over a month after he kicked off his 2020 campaign at an Orlando rally. This planned visit is for official White House business, but the event puts the President in front of a significant demographic in a critical battleground state. Trump in 2016 won 69 percent of the vote in Sumter County, where The Villages is largely located.
— MORE FROM THE TRAIL —
"Ashley Moody seeks to block assault weapons measure" via News Service of Florida — Arguing the proposed ballot language is "clearly and conclusively defective," Attorney General Moody wants the Florida Supreme Court to block a proposed constitutional amendment that seeks to prevent possession of assault weapons. Moody wrote that the proposed amendment would "ban the possession of virtually every semi-automatic long-gun." But Gail Schwartz, who chairs the Ban Assault Weapons NOW committee, disputed Moody's arguments. "This bipartisan ballot measure has been vetted extensively by legal experts and is supported by hundreds of thousands of Floridians across the state," Schwartz said in a statement Monday. As of Monday, the state had received 99,266 valid petition signatures out of the required 766,200.
"Congressmembers pan energy choice proposal" via Florida Politics — The petition process for the 2020 ballot continues apace, with an "energy choice" amendment showing enough momentum to perhaps meet the signature threshold. A full 24 Florida members of Congress, however, vigorously oppose the measure, as they wrote in a letter to Attorney General Moody Friday. 12 Democrats and 12 Republicans assert that the proposed amendment would have adverse effects. Among them: dismantling the power grid; threatening "complete energy deregulation;" higher rates and worse reliability.
Happening today — The Financial Impact Estimating Conference will hold a workshop on potential financial impacts of a proposed constitutional amendment that would ban possession of assault-style weapons in Florida. That's at 10 a.m., 117 Knott Building.
"Adam Hattersley 'optimistic' about campaign against Ross Spano" via Janelle Irwin Taylor of Florida Politics — Hattersley officially announced he would not seek reelection to Florida House District 59 and instead challenge Spano for Florida's 15th Congressional District. But he can't take with him any of the money he raised before swapping races. He had raised less than $11,000 in that race. "We just announced today so of course we'll be raising resources, doing some initial outreach, getting our name recognized," Hattersley said. He said his campaign is going to start first with grassroots efforts, knocking on doors and reaching voters face to face in the district.
"Jeff Kottkamp hosting Ray Rodrigues fundraiser Thursday" via Florida Politics — Republican Rep. Rodrigues has more than $1 million banked for his Senate bid, but Kottkamp will help him pile on some more this week. A fundraiser invite lists the former Lieutenant Governor, who was in office from 2007 through 2011, as the host for the event alongside his wife and businessman Bruce Laishley. The Aug. 1 fundraiser will be held at Kottkamp's home in North Fort Myers from 5:30 p.m. to 7 p.m. In addition to the Kottkamps and Laishley, the invitation lists Sen. Ben Albritton, Rep. Spencer Roach and former Rep. Matt Caldwell, Dudley Goodlette and Trudi Williams as co-hosts. Rodriguez is seeking the seat held by Sen. Lizbeth Benacquisto, who terms out in 2020.
"Democrat Justin Miller drops out of SD 9 race" via Scott Powers of Florida Politics — Democrat Justin Miller has dropped out of the contest for Senate District 9, citing difficulty in raising money against a formidable Republican candidate who has demonstrated little trouble raising significant amounts of campaign cash. Miller, a nonprofit executive from Oviedo who is a Navy veteran and former defense intelligence specialist, cited Republican former state Rep. Jason Brodeur's fundraising prowess and said he and his team were just not raising money at a rate to effectively compete. Miller also said he has heard other Democrats are looking at the race and he did not want to be a distraction. Democrat Rick Ashby remains in the race.
"Anna Eskamani registers higher-office campaign websites, just in case" via Scott Powers of Florida Politics — Democratic state Rep. Eskamani of Orlando pledged she's committed to the Florida House of Representatives for the next seven years; but, just in case, she has registered the internet domain names for AnnaEskamaniForSenate.com, AnnaEskamaniForCongress.com, AnnaForCongress.com, and AnnaForAmerica.com. She said she had done so in part to reserve future options, and in part because Eskamani is concerned that if she doesn't take ownership of those site names, opponent groups might register them to use against her. "I assume there is always a target on my back," she stated. "I have no idea what the future holds but definitely like to be proactive in protecting our movement."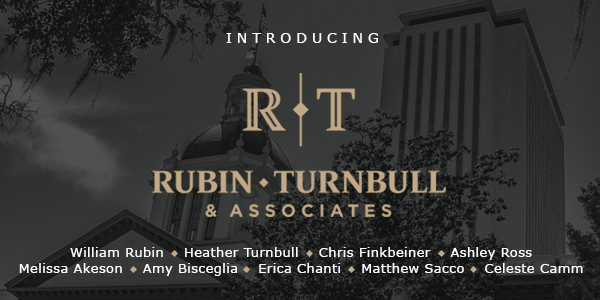 — LOCAL —
"Orange County teachers reject controversial contract by 4-to-1 margin" via Orlando Sentinel — Orange County teachers rejected by a nearly four-to-one margin a proposed contract with steeps hikes in family health insurance costs that would've meant some employees took home less pay than they did last year.
"AHCA chief pushes back on Jackson audit" via Christine Sexton of the News Service of Florida — A top Florida health official disagreed with the findings of a draft federal audit that contends the state overpaid hundreds of millions to one of Florida's most prominent public hospitals and that $436 million should be returned to the federal government. Agency for Health Care Administration Secretary Mary Mayhew said in a statement that the agency "disagrees with the findings" of the draft audit and that returning the money would impair Jackson Memorial Hospital's ability to serve uninsured and poor patients in Miami-Dade County. "Jackson Memorial has been a committed partner to the state of Florida, providing critical services to individuals and families as one of the largest safety-net hospitals in the nation," Mayhew said in a statement.
"Miami-Dade plan would help restore voting rights to poor ex-felons" via Ryan Nicol of Florida Politics — Miami-Dade County State Attorney Katherine Fernandez Rundle debuted a process that would help ex-felons who are unable to pay fines and fees regain their right to vote. Miami-Dade County's plan would require individuals to pay back any restitution owed to victims. But the plan lays out what those individuals must do to show they cannot afford other fines and fees. Individuals would have to file a motion with the court asking a judge to modify their sentence. The court would then review whether to deem the sentence completed to restore a person's voting rights. A fast-track docket will be set up to expedite the process.
"Lakeland police cut a secret deal to promote Amazon's Ring cameras" via Futurism.com — The Lakeland Police Department cut a deal with Amazon to promote the company's Ring doorbell cameras. In exchange for free cams and de facto surveillance software that lets cops access people's Ring feeds, the police are advertising Ring cameras to their communities, according to a confidential agreement. In exchange, Amazon gave the police department 15 free Ring cameras and a $10 credit toward more cameras for each time a Lakeland resident downloaded Ring's accompanying neighborhood watch app, Neighbors. It's the first glimpse into the grim deals that Amazon has struck with dozens of police forces across the country.
Worst story you'll read today — "ECSO deputy accused of urinating in girl's mouth, FDLE says there may be more victims" via Colin Warren-Hicks of the Pensacola News Journal — Jerome Zaid, 33, was arrested and charged with one count of battery of a child and one count of sexual battery of a child under 12 years of age. A warrant for his arrest details several instances where Zaid allegedly urinated into the mouth of the girl, now aged 5, from October 2017 through July 2019. The Florida Department of Law Enforcement is investigating the case, and agents believe Zaid victimized at least two children under the age of 6, both of whom he had frequent contact. The investigation is ongoing, and agents believe there could be additional victims.
"St. Petersburg Mayor Rick Kriseman test-drives Tesla at event touting electric vehicles" via Ben Leonard of the Tampa Bay Times — Kriseman got to test-drive an electric Tesla Model X on the streets of St. Petersburg. Kriseman sees Teslas and other more affordable electric cars as an important way for the city to reduce its carbon footprint. Teslas alone that won't solve the problem, he says: It's cheaper electric cars that will convert more people. St. Petersburg hopes to cut greenhouse gas emissions by 20 percent by the end of 2020 and use only "clean energy" by 2035 as part of its first Integrated Sustainability Action Plan. The city also hopes to add more charging stations to make electric vehicles more feasible and plans on making a "green" fleet of electric city vehicles to cut costs and emissions.
"A survivor's story: Daniela Archila recovering after yoga studio shooting" via Tallahassee Memorial HealthCare for the Tallahassee Democrat — It seemed like the world stopped turning in Tallahassee when Daniela and five others attended a local yoga class. A sanctuary was shattered when one man walked into the studio and opened fire. She had sustained nine gunshot wounds. Despite the trauma, she was alert and in high-spirits — making jokes and engaging with medical staff. "After the EMS arrived, they were giving me an IV, and one of the paramedics told me not to look. I was like — do you think a little needle is going to scare me now?" Daniela recalled. "For a long time, I didn't believe it actually happened, so I made jokes to try to make it easy."
"Hernando blogger's 'test' of bus driver draws criticism" via Megan Reeves of the Tampa Bay Times — A local news blogger is in the hot seat after his attempt to "test" the Hernando County School District by posing as an unauthorized person trying to pick up an elementary school student at a bus stop. Floyd Thomas Lemons III published a story about the incident on his blog, Real News Real Fast. The headline: "RNRF Attempts to Abduct Child from School Bus, Driver Passes the Test." The creator and sole writer for the blog, Lemons told the Tampa Bay Times that he executed the "sting operation" to investigate his readers' complaints about school bus drivers. From those readers, the story got praise, he said. But many others — parents, and school district and law enforcement officials — have raised questions.
"The hidden challenges in police use of facial recognition technology" via Route Fifty — Cities in California and Massachusetts have banned police use of facial recognition technology over privacy and accuracy concerns. But rolling out the video surveillance technology also could be hampered by another factor — lack of money or staff to make it work. The Orlando Police Department ended its pilot program testing out facial recognition technology after it was unable to advance the program as hoped. Amazon had provided the department free use of its Rekognition, which works by scanning the faces of people captured in security camera video and attempting to identify them by searching various databases.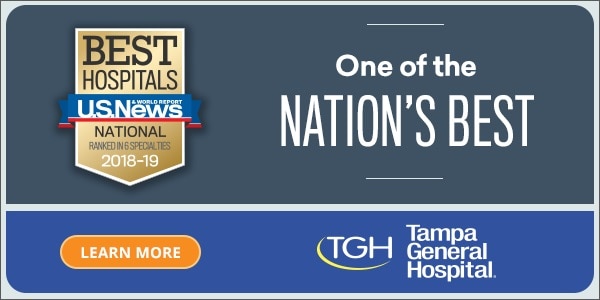 — OPINIONS —
"An FDLE probe into PBSO handling of Epstein incarceration is warranted" via the Palm Beach Post editorial board — This not only looks bad, it smells bad for both the PBSO and its four-term sheriff. So much so, that we strongly agree with state Sen. Book that an internal investigation launched by Ric Bradshaw — and a subsequent criminal probe — into Epstein's 2008 stay in the stockade are not enough to wipe away the stench on their own. The only way to do that is by having an outside agency conduct an independent investigation. Book, herself a victim of sexual abuse as a child, was right to ask DeSantis to direct the Florida Department of Law Enforcement (FDLE) to determine whether "someone broke the law or if a systemic failure occurred."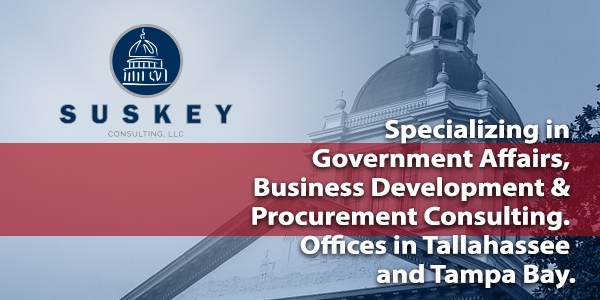 — MOVEMENTS —
Personnel note: Karol Molinares joins state Department of Agriculture as Deputy Communications Director — The hire was announced Monday by Franco Ripple, Communications Director for Commissioner Nikki Fried. She will work alongside the current Press Secretary, Max Flugrath. Molinares "previously served as Deputy Communications Director for the Florida House Democratic Office and Democratic Leaders Kionne McGhee and then-Rep. Janet Cruz," now a state senator. She also was "Deputy Communications Director for the Sean Shaw for Attorney General campaign, and was a legislative assistant" in the Senate and House. She earned her undergrad degree from Florida State University, where she is currently pursuing a master's in Urban and Regional Planning, Ripple said. Follow her on Twitter: @KarolMolinares.
New and renewed lobbying registrations:
James Bax: Public Employees Relations Commission
Will McKinley, Eirk Kirk, PooleMcKinley: Cylance
"In memoriam: Joel Fass, co-founder of Colodny Fass law firm" via Florida Politics — Fass died Sunday. He was 72. The firm released the following statement: "Joel Stephen Fass was larger than life. A devoted husband, a beloved father and grandfather, a respected attorney, he impacted those around him with his kind heart, generous spirit and talent for storytelling." He was a shareholder for more than 40 years with the Colodny Fass law firm, which he cofounded in 1976 with his lifelong friend, Mike Colodny. Joel was a recognized, accomplished civil and criminal attorney. Before moving to Florida, he served as a Kings County prosecutor in Brooklyn, New York and then in Florida as a special prosecutor for the Florida Department of Business and Professional Regulation.
"Service set for longtime lobbyist Paul Sanford" via the News Service of Florida — A memorial service will be held Aug. 10 in Jacksonville for Sanford, a longtime lobbyist who died this month at age 78. The service is scheduled for 2 p.m. Aug. 10 at St. Paul Catholic Church in the Riverside area of Jacksonville. A reception will follow at 5 p.m. at the Hyatt Regency on East Coastline Drive in Jacksonville. Sanford, who died July 17, was a prominent insurance lobbyist and continued to represent clients during this spring's legislative session. Among those clients was the American Council of Life Insurers, Florida Blue and the Florida Insurance Council.
— ALOE —
"Epcot International Food and Wine Festival will open the same day as 'Star Wars' land" via Sharon Kennedy Wynne of the Tampa Bay Times — The Orlando area festival is scheduled to take place through Nov. 23, featuring the usual dozens of marketplaces along the World Showcase with international drinks and dishes. Epcot International Food and Wine Festival is popular with locals and tourists alike, so crowds tend to swell in the evenings and on weekends. For shorter lines, visit during the week or the day rather than during dinner hours.
"FSU film School grad's movie named Best Movie of the Decade" via Randi Atwood of the Tallahassee Democrat — "Moonlight," the Academy Award winner for Best Picture in 2017, which was written and directed by FSU Film School alum Barry Jenkins, has been named Best Movie of the Decade by the website IndieWire. "This sprawling look at romantic desire and the emotional hardships of the African American experience folds its fixations into a profound creative tapestry," wrote Indiewire reviewer Eric Kohn. "On one level, it's a deep tragedy told in passing glances. At the same time, it's a rallying call that broadens the potential for black artistry to permeate popular culture in fresh ways."
"Computers back on the list during Florida back-to-school sales tax holiday on Aug. 2-6" via Doreen Christensen of the South Florida Sun-Sentinel — Expensive computers are back on the list of tax-free items Floridians can buy during the annual back-to-school sales tax holiday kicking off Friday. Aug. 2-6 consumers will pay zero state and local option taxes on clothes and shoes ($60 or less per item), school supplies ($15 or less per item) and computers ($1,000 or less per item) purchased for noncommercial home or personal use, according to the Florida Department of Revenue. Computers were not eligible for tax-free purchase last year, but they were in 2017. This year, the purchase price for tax savings raised from $750 to $1,000.
"Top beer distributor named among 'Best Companies to Work for in Florida'" via Florida Trend — Cone Distributing (Team Cone) earned the accolade — No. 13 for large companies — after evaluation by an independent third-party organization of company practices, policies, information, and employee satisfaction surveys. The anonymous employee satisfaction surveys contributed 75 percent to the overall competition score. Team Cone's Human Resources Director Jonathan Jarrell attributes employee satisfaction to the company's emphasis on Core Values and company culture. "Being voted one of the Best Companies to Work for in Florida means that our teammates love coming to work here," Jarrell said. "We promote and reward teammates that are committed to our culture and we are investing our resources in developing people to their fullest potential both at work and in their personal lives."
What Steve Schale is reading — "The buzz on Busy Bee building in Florida" via CSP Daily News — Real estate developer and asset manager The St. Joe Co. and retailer and fuel supplier Johnson & Johnson Inc. have formed a joint venture to construct, own and manage a Busy Bee gas station and convenience store in Panama City Beach. The project is now under construction on approximately 2.6 acres of land. Plans call for the Nautilus Busy Bee to include an approximately 15,500-square-foot convenience store, 32 fueling positions, and a quick-service restaurant … When complete, the Nautilus Busy Bee will be the largest convenience store in the region (and) the first of multiple northwest Florida locations owned by the joint venture.
— HAPPY BIRTHDAY —
Best wishes to Buzz Jacobs, David Kochel, and our friend Rhett O'Doski of McGuireWoods.
—
Sunburn is authored and assembled by Peter Schorsch, Phil Ammann, Jim Rosica, and Drew Wilson.
The post Sunburn — The morning read of what's hot in Florida politics — 7.30.19 appeared first on Florida Politics – Campaigns & Elections. Lobbying & Government..