Here's a brief update on how Florida's U.S. Senators reacted to President Donald Trump's racially charged tweet attack on U.S. Rep. Elijah Cummings. Rick Scott dodged the question in an interview on Meet The Press, and Marco Rubio posted a Bible verse from the Gospel of Luke.
Neither man called out the blabbering flamethrower in the White House. 
Early in the interview Sunday morning with host Chuck Todd, Scott said, "Look, I think we've got to do everything we can to bring this country back together …"
To which Todd replied, "Why doesn't the president think that?"
I'm not sure that's the right question to ask. Trump is not going to change.
But denigrating Cummings for his aggressive questioning of acting Homeland Security Secretary Kevin McAleenan over conditions where migrant children are being held should have earned a rebuke from multiple high-profile Republican members of Congress. It would have had an impact.
Surely, you remember the exchange.
Cummings: "You feel like you're doing a great job, right?" 
McAleenan: "We're doing our level best in a very challenging situation." 
Cummings: (voice rising to a shout) "What does that mean? What does that mean when a child is sitting in their own feces, can't take a shower? Come on, man. What's that about?"
Trump, as is his way, tried to change the narrative by attacking Cummings, tweeting that he is a "brutal bully." 
Scott tap-danced around the questions about Trump's tweetstorm with this exchange.
Scott: "Well, Chuck, let's look at what he said, all right, and why he did it. Congressman Cummings sat there and attacked our Border Patrol agents, all right? This is, this reminds me of what happened to soldiers coming back from Vietnam."
Todd: "But that justifies a racial resentment tweet in response? Is that presidential leadership?"
Scott: "Well, look, I, I, look, I didn't do the tweets, Chuck. I can't talk about why he did what he did."
Scott stammered around long enough until he found a way to blame Cummings and Democrats. A basic sense of decency was not part of the equation.
"Rick Scott says he wasn't told about Russian election hacking in 2016" via CBS Miami — Scott said on NBC's "Meet the Press" that the Department of Homeland Security never contacted him in 2016 about the infiltration. The Republican says he learned about most of the details this year. Current Gov. Ron DeSantis said in May that the hackers didn't manipulate any data and the election results weren't compromised. Scott made his comments when asked about a Senate report that said all states were targeted to varying degrees by Russian hackers. Scott said he hasn't yet read the report, though he was briefed on it.
"Scott compares border agents to Vietnam vets while defending Donald Trump tweets" via Christina Cabrera of Talking Points Memo — Todd asked Scott if the tweets were good politics for the Republican Party. The Florida Senator pivoted to what prompted Trump to post the tweets: a House Oversight Committee hearing with acting Department of Homeland Security Secretary Kevin McAleenan, during which Cummings angrily confronted McAleenan over the filthy conditions under which Border Patrol agents are keeping migrant children. "Let's look at what [Trump] said and why he did it," Scott responded. "This reminds me of what happened to soldiers coming back from Vietnam." "That justifies a racial resentment tweet in response?" Todd asked. "Is that presidential leadership?" Scott stuttered for a few seconds before saying, "Well look, I didn't do the tweets, Chuck."
— SITUATIONAL AWARENESS —
—@RepCummings: Mr. President, I go home to my district daily. Each morning, I wake up, and I go and fight for my neighbors. It is my constitutional duty to conduct oversight of the Executive Branch. But, it is my moral duty to fight for my constituents.
—@Kriseman: Does Baltimore have challenges? All big cities have challenges. But it is certainly a better place to be than the America the President wants us to live in. Urban cities aren't perfect, but they are welcoming, diverse, vibrant & serve as engines of innovation. They make us great.
—@AsteadWesley: Incredible how the president openly sees a struggling American city as someone else's responsibility
—@LeonydusJohnson: So, you can say that where we are as Americans is garbage, that America is racist, that half of the country are bigoted and deplorable Nazis, that we run concentration camps, that POTUS is a traitor, can even burn the flag … But don't you dare talk about those rats in Baltimore
—@BenShapiro: Trump's pajamas rage-tweeting is bad for the country. But pointing out that Baltimore is one of the worst-run cities in America, rife with crime and plagued by poor living conditions, isn't racist. It's evident to anyone with two eyes and a functioning prefrontal cortex.
—@ChrisMurphyCT: I'm unfollowing the President of the United States today on Twitter, because his feed is the most hate-filled, racist, and demeaning of the 200+ I follow, and it regularly ruins my day to read it. So I'm just going to stop. I can't believe I just typed that.
—@WesleyLowry: look, if you're a 25-year New York Times political columnist who pals around with the Speaker of the House you are, in fact, a "decadent aristocrat." If you don't have the self-awareness to know that, then I'm not sure what to tell you
—@Conarck: Been in Miami for two hours and already feel ready to go on the record that those little motorized scooters are a very bad fit for this city
—@RadioRicko: Just out of the Colorado mountains. Was enjoying roads in New Mexico without thousand-foot cliffs when some clown tried to pull into my lane before he finished passing. Barely avoided a high-speed collision. Of course, the clown car had Florida tags.
— DAYS UNTIL —
Second Democratic presidential debates in Detroit — 1; "Beverly Hills 90210" reboot premieres — 8; Taylor Swift's new album, 'Lover,' released — 25; Florida Gators opens vs. Miami football — 26; St. Petersburg primary election — 29; UCF Knights football opens vs. Florida A&M — 31; USF Bulls football opens vs. Wisconsin Badgers — 32; FSU Seminoles football opens vs. Boise State — 33; Labor Day — 35; CNN hosts candidate forum on the climate crisis — 37; First Interim Committee Week for 2020 Session — 49; "Morning" Joe Scarborough releases "This Ends Badly: How Donald Trump Conned America" — 50; MSNBC hosts candidates event on climate in D.C. — 52; "Joker" opens — 67; Florida Chamber Future of Florida Forum begins — 91; Scott Maddox trial begins — 98; 2019 General Election — 99; 3rd Annual Florida Internet and Television FITCon starts — 101; 2020 Session begins — 169; Iowa Caucuses — 189; New Hampshire Primaries — 197; Florida's presidential primary — 232; 2020 Summer Olympics in Tokyo begin — 361; 2020 General Election — 463.
— TOP STORY —
"Judge sides with local governments on gun law" via Jim Saunders of the News Service of Florida — A Leon County circuit judge struck down a state law that threatened tough penalties if city and county officials approve gun regulations. Florida since 1987 has barred cities and counties from passing regulations that are stricter than state firearms laws. But in 2011, lawmakers went further by approving a series of penalties that local governments and officials could face if they violated the prohibition. Local governments challenged the 2011 law after last year's mass shooting at Marjory Stoneman Douglas High School in Parkland. Leon County Circuit Judge Charles Dodson, in a 15-page ruling, found the law unconstitutional on a series of grounds.
— DATELINE: TALLY —
"Officials send a $2,700 bill for public records about their May trip to Israel" via Michael Moline of The Florida Phoenix — The state wants the Florida Phoenix to pay more than $2,700 before it turns over public records relating to a trip that Gov. DeSantis and nearly 100 people — including the state's elected Cabinet — took May 25-31 to Israel. An Enterprise Florida spokeswoman says that's the cost in staff time spent processing 16,288 pages of emails and attachments where DeSantis administration staffers mentioned the search terms "Jerusalem" and "mission" leading up to the trip. State officials have yet to release the full cost of sending the state officials overseas, where they met with a variety of Israeli officials, political donors, and held a Florida Cabinet meeting in Jerusalem.
"Ron DeSantis appoints new circuit, county judges" via Florida Politics — DeSantis announced the appointments of Craig DeThomasis to the 8th Circuit Court, Jason Nimeth to the Lake County Court, Heather Doyle to the Manatee County Court, and Lori Ann Winstead to the Polk County Court. DeThomasis has been a partner at DeThomasis and Buchanan for 29 years. Nimeth is an Assistant State Attorney for the 5th Circuit State Attorney's Office. Doyle is the Chief Assistant State Attorney for the 12th Circuit State Attorney's Office. Winstead is an Assistant State Attorney for the 13th Circuit State Attorney's Office.
Assignment editors — DeSantis will deliver remarks at the Space Coast Consortium Apprenticeship Signing Ceremony, 8:30 a.m., OneWeb Satellites Factory, 8301 NewSpace Drive, Merritt Island.
"Fees a sore subject as telehealth moves forward" via Christine Sexton of the News Service of Florida — The Florida panel that regulates medical doctors will begin putting in place rules next week that is designed to make the state's new telehealth law a reality. But physicians who serve on the Florida Board of Medicine will have no say over one of the most contentious parts of the law: registration costs for out-of-state doctors who can use telehealth to begin caring for Florida residents. Lawmakers this spring passed a bill (HB 23) that creates a regulatory framework for telehealth, including authorizing the state to register doctors and collect fees. But a constitutional amendment required the Legislature to include the new fees in a separate piece of legislation (HB 7067). DeSantis, however, vetoed HB 7067.
Assignment editors — Lawmakers will join Largo Police Chief Jeff Undestad at a news conference to discuss the Jordan Belliveau case — on what would have been Jordan's third birthday — and efforts to protect children from abuse in Florida's child welfare system, 10 a.m., Largo Police Department, 201 Highland Ave. Largo.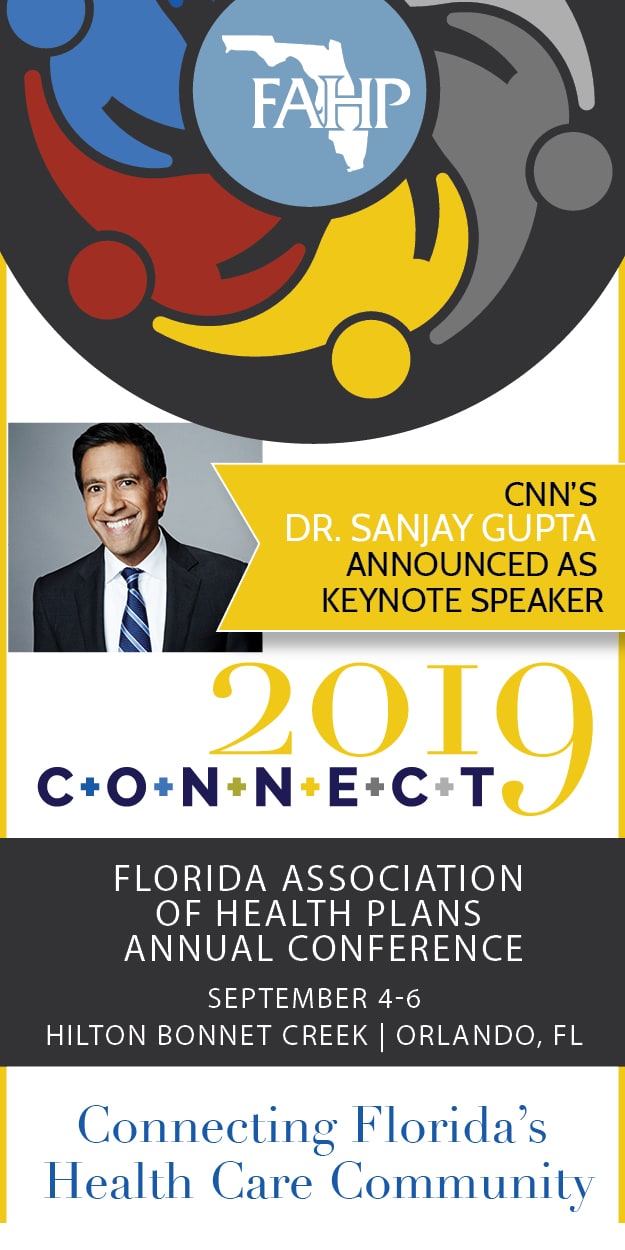 — STATEWIDE —
"Hurricane claims are to be paid in 90 days. Nine months after Michael, 21,000 pending." via Lawrence Mower of the Tampa Bay Times — That's about 15 percent of all claims from the historic Category 5 storm, Office of Insurance Regulation Commissioner David Altmaier told DeSantis and the Cabinet. Altmaier said afterward that the figure is "discouraging." By law, insurance companies are supposed to pay claims within 90 days of being filed, if the claims are not contested. After the meeting, Altmaier's office sent insurance companies another warning that they need to pay their claims on time. They sent another warning in December when 42,000 claims were still open. "Insurers should redouble efforts to resolve all open claims, using whatever resources are necessary, to provide policyholders with the tools to rebuild their lives and property," Thursday's letter states.
"Expert's complaint against Florida guardian Rebecca Fierle was ignored for years before scandal erupted" via Monivette Cordeiro of the Orlando Sentinel — 71-year-old Connie Rae Tibbetts tried to convince a mental health counselor that she could still take care of herself. "I miss walking," Tibbetts told Marci Elliott on May 6, 2016. "I'm a person. I have a life." Elliott was a member of Orange County's Guardianship Examining Committee, a group who determines whether someone is incapacitated, meaning they can't care for themselves or their property. Based on her evaluation and statements from Tibbetts' estranged children, Elliott determined Tibbetts needed to be under constant supervision, which cleared the way for Rebecca Fierle to become her court-appointed guardian. It was a decision Elliott would later regret — so much so that she resigned from the guardianship committee seven months after examining Tibbetts.
"Unequal treatment: Children's mental health dollars vary across state" via Janine Zeitlin and Frank Gluck of the Fort Myers News-Press — The mental health care a child receives depends on their insurance, where they live, and if their parents can afford to pay out-of-pocket for more credentialed professionals and programs not covered by insurance.   Roughly half of Florida children with depression, anxiety or attention deficit hyperactivity disorder do not receive treatment, according to research featured in JAMA Pediatrics in April. Affordability is one likely factor, said the study author. Medicaid covers most children without private insurance. State-managed funding supports non-traditional services or all services if a child does not have Medicaid or another way to pay for it. These ways of paying are flawed and mount barriers to care, especially in rural and poor communities.
"5.6 billion opioid pills flooded the state, and rogue South Florida doctors helped get them on the streets" via Aric Chokey and Skyler Swisher of the South Florida Sun-Sentinel — While the data shows most pills went to chain pharmacies like Publix and Walgreens, individual doctors and physicians also ordered millions of doses to their offices. Pill mills found fertile ground in Florida, where doctors were once allowed to prescribe and dispense the opioids in the same place. Shady operators recruited unscrupulous doctors through places like Craigslist to pump out prescriptions. Some clinics raked in $50,000 a day passing out pills. During one raid, law enforcement found $4 million stashed in cardboard boxes in an attic. South Florida became the go-to place for out-of-state addicts and dealers, who road-tripped down interstates 75 and 95 in search of cash-only deals through pain clinics.
"Dave Aronberg applauds Florida ethics board for sanctions against 'sham' write-in candidates" via Ryan Nicol of Florida Politics — The Florida Commission on Ethics has issued a new round of sanctions against so-called "sham" write-in candidates for filing inaccurate financial forms. Palm Beach County State Attorney Aronberg and Constitution Revision Commission member Sherry Plymale filed the ethics complaints. The filings were a means of sanctioning candidates that Aronberg and Plymale argue had been recruited to shut out voters from what would otherwise be an open primary process. The commission issued $500 fines against William Kruse, a former candidate for Nassau County Commission, and Barbara Hulse Brooke, a former candidate for Walton County Commission. A $250 fine was levied against Jared Reddick, who ran for the Marion County Commission.
"Broward clerk of courts takes dispute over funding to Florida Supreme Court" via Miami Herald — The Broward County clerk of courts wants Florida Supreme Court justices to take up a dispute about whether the state has unconstitutionally underfunded the clerk's office. Attorneys for Clerk Brenda Forman filed a notice this week that is a first step in asking the Supreme Court to decide the issue, according to documents posted Friday on the court's website … An appeals court said the case focused on portions of filing fees that clerks are required to send to the state, with the Legislature then diverting part of the money to other purposes.
"Death row inmate seeks stay of execution" via the News Service of Florida — With an execution scheduled Aug. 22, attorneys for Death Row inmate Gary Ray Bowles asked the Florida Supreme Court to grant a stay of execution and to order a hearing about whether Bowles is intellectually disabled. DeSantis last month signed a death warrant for Bowles, who was convicted of committing three murders, including a Jacksonville murder that sent him to Death Row. Bowles' attorneys are trying to establish that he is intellectually disabled and that, as a result, it would be unconstitutional to execute him. A Duval County circuit judge this month rejected the arguments, finding that they are "time-barred" because the claims about intellectual disability were not filed earlier in Bowles' appeals.
"Finish line nears for dog racing businesses" via Business Observer FL — What happens when the government, acceding to the will of the electorate, declares your business illegal? That's the dilemma facing the owners of the Sunshine State's greyhound tracks in the wake of last year's passage of Amendment 13. The measure bans betting on dog races … Although they've handled the setback in different ways, the owners and operators of three Gulf Coast dog tracks — Derby Lane in St. Petersburg, the Sarasota Kennel Club and the Naples-Fort Myers Greyhound Track — all sing the same refrain: When life hands you lemons, make lemonade. Or try to.
— D.C. MATTERS —
"The print reader-in-chief: Inside Trump's retro media diet" via Daniel Lippman of POLITICO — Rep. Matt Gaetz, a close Trump ally, recalled that he's been with the president on Air Force One as he read newspapers and signed specific articles, often making notes in the margins before directing them to be sent. "He's a very active reader when it comes to circling and underlining or starring things that have gotten his attention," said Gaetz. The president has even been known to sends printouts of tweets he likes. After he liked one Gaetz tweet, he had it printed by a staffer, signed it and requested that it be sent to Gaetz's congressional office, where the now-framed tweet hangs.
"Supreme Court says Trump can proceed with plan to spend military funds for border wall construction" via Robert Barnes of The Washington Post — A split Supreme Court said that the Trump administration could proceed with its plan to use $2.5 billion in Pentagon funds to build part of the president's wall project along the southern border. The court's conservatives set aside a lower-court ruling for the Sierra Club and a coalition of border communities that said reallocating Defense Department money would violate federal law. The unsigned ruling came in response to an emergency filing from the administration during the court's summer recess. The majority said the government "made a sufficient showing at this stage" that private groups may not be the proper plaintiffs to challenge the transfer of money.
"Senate intelligence report adds to confusion over Russian elections hacking in Florida" via David Smiley and Alex Daugherty of the Miami Herald — The U.S. Senate Select Committee on Intelligence released a 67-page report that appears to include new information about efforts by Russian hackers to probe and target elections networks in Florida — including the FBI's suspicions in 2018 that four-county elections systems had been hacked rather than two. The report, which mentions that hackers may have carried out cyber reconnaissance missions across all 50 states, details attempts by the Russian intelligence GRU syndicate to probe elections systems in Illinois and 20 other unnamed states. It specifically discusses those efforts in Illinois and an unnamed "State 2," where details about meetings and cybersecurity efforts appear to mostly jibe with what's previously been disclosed about the election system hacking attempts in Florida.
"Scott praises U.S. State Department for adding four new entities to Cuba Restricted List" via Ryan Nicol of Florida Politics — The U.S. State Department announced that four sub-entities owned by the Cuban military are being added to the Cuba Restricted List. That list blocks U.S. persons from engaging in financial transactions with those listed entities. Friday's announcement saw Hotel Palacio Cueto and Cayo Guillermo Resort Kempinski, a pair of hotels, added to the restricted list. Two publishing companies, Casa Editorial Verde Olivo and Editorial Capitán San Luis, were also added. A State Department spokesperson said those publishing companies are "run by the military and security services" and "serve to promote regime's propaganda."
Assignment editors — Sen. Scott will join University of Miami President Julio Frenk and Sylvester Comprehensive Cancer Center Director Dr. Stephen Nimer for an announcement benefitting Florida families, UM Miller School of Medicine Campus, Schoninger Research Quadrangle, 1035 NW 15 Street, Miami.
"Charlie Crist embraces role as Florida Space Coast booster" via Jacqueline Feldscher of POLITICO Florida — Crist is now a member of both the House Science, Space and Technology Committee and the House Appropriations subcommittee overseeing NASA. "I want to do everything I can from this platform … to be supportive of whatever NASA is doing, whether that's going to the moon in 2024 with Artemis or beyond that, in the exploration of Mars," he told POLITICO. Crist said he is also seeking new ways to support the types of public-private partnerships between commercial space companies and government players that he says have already had an "electric effect on the Space Coast and Florida." For example, he "regularly" meets with representatives of SpaceX.
"PolitiFact: Yes, children at Homestead facility get far less time to call family than federal prisoners" via Tampa Bay Times — Children housed at a migrant facility in Homestead are crammed in with harsh conditions and rules, and in some respects, are treated worse than prisoners, says a South Florida congresswoman. U.S. Rep. Donna Shalala criticized conditions at the Homestead facility in a July 21 interview with CBS Miami's Jim DeFede. "They get 30 minutes over a month to talk to family members," said Shalala, who represents a Miami district near Homestead. "If they were in a prison — a federal prison — they would get 300 minutes."
Assignment editors — Crist will speak on the evolution of electric vehicles in Florida and their impact in the fight against climate change at the 'Driving on Sunshine' electric vehicle roadshow. Joining Crist are Southern Alliance for Clean Energy Florida Director Susan Glickman, Pinellas County Commissioner Janet Long, St. Petersburg Mayor Rick Kriseman, and Largo Mayor Woody Brown, 10 a.m., The Palladium, 253 5th Ave N., St. Petersburg.
HHS could ask Florida Medicaid for $436M refund — An inspector general for the Department of Health and Human Services could soon ask Florida to refund the federal government $436 million in Medicaid funds improperly paid to the country's largest public hospital, according to a report by Rachana Pradhan of POLITICO. The independent auditor's report could be politically awkward for Florida Republicans closely allied with Trump. Florida officials warn the state and Jackson Memorial Hospital, which treats thousands of poor patients each year, could be devastated if the state is forced to pay back the money. Auditors found that Florida incorrectly claimed costs for certain care for undocumented immigrants and prisoners who received outpatient care, and the hospital omitted or underreported Medicare and Medicaid payments.
Brian Mast, others wash the Vietnam Veterans Memorial — Mast, a U.S. Congressman, joined a bipartisan group of U.S. Representatives last week to wash the Vietnam Veterans Memorial by hand to show respect and gratitude for Vietnam veterans, a release said. "The gathering was a symbol of gratitude for the fallen and a unifying exercise on the last day of session before the district work period, which begins July 29." Mast said in a statement, "The brave men and women who selflessly served in Vietnam endured harsh conditions and overcame significant obstacles. Today and every day, we remember them for their service and sacrifice to our nation." Michael Waltz was another Florida congressman who joined the group.
— 2020 —
"Trump campaign sees political advantage in a divisive appeal to working-class white voters" via Toluse Olorunnipa and Ashley Parker of The Washington Post — That Twitter attack on Rep. Cummings of Maryland and plunged the nation into yet another anguished debate over the president's divisive rhetoric. And it came just two weeks after Trump called out four minority congresswomen with a racist go-back-to-your-country taunt. The assault on Cummings, chairman of the House Oversight and Reform Committee, prompted immediate condemnations from House Speaker Nancy Pelosi, Baltimore Mayor Bernard Young and several other top Democrats. The outburst also undercut efforts by many Republicans over the past two weeks to defend Trump. They insist that his earlier attacks were based in ideology rather than race.
"Fox News poll: Joe Biden still on top of Democratic presidential field" via Ryan Nicol of Florida Politics — A new survey from Fox News has former Vice President Biden maintaining a comfortable lead on the rest of the Democratic presidential field. That's despite several other surveys showing a drop in Biden's support following the first Democratic debate in Miami. In the newest poll, Biden leads the field with 33 percent support, followed by U.S. Sen. Bernie Sanders of Vermont with 15 percent. U.S. Sen. Elizabeth Warren of Massachusetts sits in third place with 12 percent, followed by U.S. Sen. Kamala Harris of California at 10 percent and South Bend, Indiana Mayor Pete Buttigieg at 5 percent.
"Elizabeth Warren's campaign receives 1 million donations, hitting milestone" via Matt Stevens and Thomas Kaplan of The New York Times — Warren has received one million donations to her campaign for president, making her the only Democratic candidate aside from Sen. Sanders to reach that threshold so far in the 2020 cycle. "The milestone further solidifies Warren's standing as a top fundraiser after a slow first three months in the presidential race, during which she raised just $6 million. Despite having sworn off private fundraisers, Warren raised $19.2 million in the second quarter, placing her behind only Buttigieg and former Biden during that period.
"Miami-Dade Democrats release watch party roundup for 2nd Democratic debate" via Ryan Nicol of Florida Politics — Democrats will take the stage in Detroit Tuesday night for the second debate of the 2020 presidential cycle. For those in South Florida looking to watch with a crowd, the Miami-Dade Democratic Party has put together a roundup of watch parties taking place during the two-night affair. Due to the large size of the Democratic field, the Democratic National Committee has been splitting up the debates throughout two nights. The debate will take place on back-to-back nights on Tuesday, July 30 and Wednesday, July 31. A total of 10 candidates will debate each night.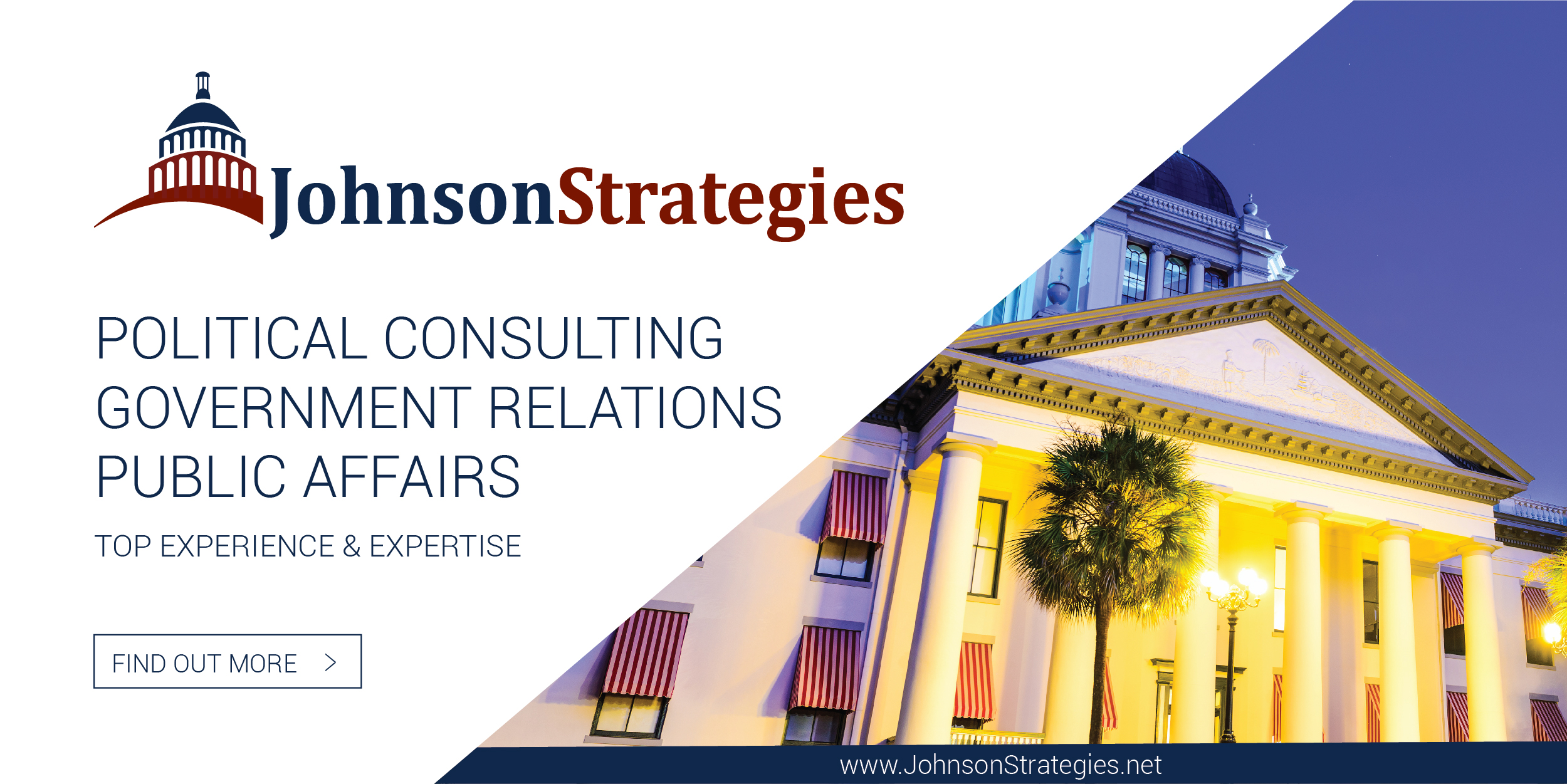 — THE TRAIL —
Happening today — Chief U.S. District Judge Mark Walker will hold a telephone hearing in a lawsuit about how Florida elections officials handle mismatched ballot signatures. Former U.S. Sen. Bill Nelson and Florida and national Democrats filed the lawsuit last year against the state, in anticipation of a recount in Nelson's reelection campaign, 1:30 p.m. Call-in number: 1-888-684-8852. Access code: 3853136#. Security code: 4565#.
Assignment editors — Agriculture Commissioner Nikki Fried and Congressman Darren Soto will hold a telephone conference to discuss the damage of Donald Trump's trade policies, 10:30 a.m. Register here.
"Zombie campaign funds now going international" via Noah Pransky of Florida Politics — New findings, uncovered by Washington watchdog Campaign Legal Center, in partnership with The Daily Beast, reveal at least 17 former members of Congress who have registered as lobbyists under the Foreign Agents Registration Act (FARA) since 2014 are still sitting on old, active campaign accounts they are likely to never use again for actual campaigning. In many cases, the lawmakers-turned-lobbyists cut checks to sitting members of Congress after visiting them on behalf of their foreign clients. That includes former Rep. Jim Moran, a Virginia Democrat lobbying for Qatar, and former California Republican Rep. Buck McKeon, an agent of Saudi Arabia.
"FEC letter to Miami Beach candidate raises questions about 2018 campaign finances" via Martin Vassolo of the Miami Herald — Until the last few months, Kristen Rosen Gonzalez had her political sights focused on just one job, her old Miami Beach commission seat. That changed in April — not long after she got a letter from the Federal Election Commission questioning how she had handled donations during a 2018 congressional race, she lost in the Democratic primary to Donna Shalala. The federal letter asked her to account for $43,550 that was supposed to be set aside for the general election that Rosen Gonzalez never reached. Her campaign account when the primary ended had just $23,863. And once Rosen Gonzalez got the letter, she decided to run for still another political position — Shalala's congressional seat — nine years from now.
"Democrat and Navy vet Adam Hattersley challenging Republican Ross Spano for east Hillsborough House seat" via Steve Contorno of the Tampa Bay Times — Last year, Democrat Adam Hattersley won the state House seat vacated by Ross Spano when the Republican made the jump to Congress. Now Hattersley wants to take down Spano.
"Margaret Good angling to repeat a well-timed bid" via Zac Anderson of the Sarasota Herald-Tribune — House District 72 was held by Republicans for years, and Trump carried it by more than four percentage points. But the timing last year could not have been better for Good's underdog campaign. The seat became open because of former GOP Rep. Alex Miller's resignation, forcing a Feb 12 special election. That meant the District 72 race was the only one on the ballot in Florida and across much of the nation at a time when Democrats were eager to make a statement and build momentum to push back against Trump in the 2018 midterm. Now Good is running for Congress against U.S. Rep. Vern Buchanan, and she won't be the only race on the Florida ballot, not even close. But when it comes to competing for attention, her timing — once again may be pretty good.
"Democrat enters 2020 race against Colleen Burton" via Sara-Megan Walsh of NewsChief.com — Greg Williams filed paperwork with the state to run for the District 40 seat in the Florida House. "We seem to have a problem in Tallahassee with politicians not actually doing what the voters asked them to do and that needs to change," he told The Ledger. Williams is the University Department chair for Graphic Arts and Design at Keiser University. This is not Williams' first political campaign, but it may be the first time his name appears on the ballot. Williams was one of six Democrats who filed to challenge U.S. Rep. Dennis Ross in 2018. However, he dropped out before the primary to throw his support behind a fellow party member.
Happening today — State analysts will workshop the financial impacts of a proposed constitutional amendment that would expand Medicaid coverage. The proposal would offer Medicaid coverage to low-income adults who currently are not eligible, 8:30 a.m., 117 Knott Building.
Happening today — Sen. Annette Taddeo and House Minority Leader Kionne McGhee will be among the speakers during a town hall event about restoring voting rights, 6:30 p.m., Second Baptist Church, 11111 Pinkston Dr., Miami.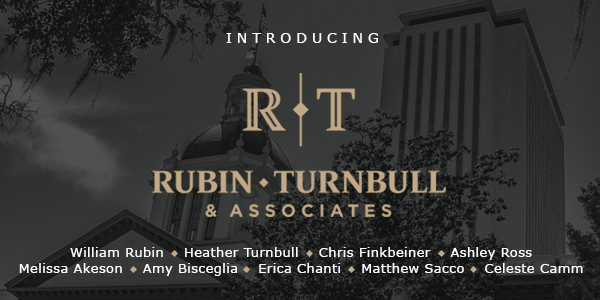 — LOCAL —
What Marco Rubio is reading — "How Miami, a major destination for Venezuelan gold, is helping prop up Nicolás Maduro's regime" via Antonio Maria Delgado, Kyra Gurney, Bram Ebus, Jim Wyss, Jay Weaver and Nicholas Nehamas of the Miami Herald — As Venezuela collapses into an economic depression like few seen in the last century, the isolated government of Maduro still has one cash cow left: Gold. The rainforests of southern Venezuela are rich in a precious metal coveted by bankers, jewelers and consumer-electronics firms around the world. As a result, the country's gold production is rising dramatically — and smuggling shipments of the metal, often through neighboring Colombia, into one of the world's largest markets for gold: Miami. Now, law enforcement agencies in both Colombia and the United States are working to uncover Venezuelan smuggling networks, according to sources with knowledge of the investigations.
"FPL shows early interest in JEA" via David Bauerlein of the Florida Times-Union — The day after JEA made its decision to invite offers for privatizing the city-owned utility, executives with the parent company of FPL had a quarterly conference call with industry analysts to discuss company earnings. An analyst popped the question about acquiring JEA. NextEra Energy CEO Jim Robo was ready. "We think obviously we run the best utility in the world, so we think we would bring a lot to the customers of those utilities in Florida who would be interested in selling, and obviously, we serve [an area] very close to JEA's area," Robo said. Robo's comments showed that coming out of the gate, JEA's monthslong process of seeking offers and negotiating with potential buyers has already sparked interest.
"Ex-Curry aide, mayor's top strategist offer Duval Schools sales-tax help" via Christopher Hong and Emily Bloch of the Florida Times-Union — As the Duval County School Board struggled to convince a skeptical, and at times critical, Mayor Lenny Curry and Jacksonville City Council to allow a half-cent sales tax referendum to improve the district's aging schools, Curry's chief political strategist and his recently departed top administrator proposed an idea: Let us help you.
"Kim Daniels blocks constituents from commenting on Facebook" via WJCT — As a U.S. appeals court rules President Trump's blocking people on Twitter who criticize him is unconstitutional, an elected official from Jacksonville is deleting comments and banning some constituents from expressing their views on her Facebook page … Florida House District 14 (is) represented by Daniels, a Jacksonville Democrat. "It's absolutely censorship," said constituent Catherine Corby. "I was really just shocked. You hear about a lot of stuff like this, but it was being so blatantly clear that it was discriminatory in nature." 
"Tax windfall from new construction enables county to meet sheriff's budget desires" via Dave Berman of FLORIDA TODAY — When Brevard County Sheriff Wayne Ivey began suggesting earlier this year that he needed a boost to his budget, a concern was that his request had the potential to lead to a tax hike. But an unexpected property tax windfall generated from new construction has enabled Brevard County Manager Frank Abbate to give the sheriff what he wanted while keeping property tax rates in check for the coming budget year. There would be no tax increase after all. But the entire windfall being targeted for the Brevard County Sheriff's Office comes at the expense of some of that money potentially going to unfunded county projects outside of law enforcement.
"Who will be the next president of Miami Dade College? We won't know for a while" via Samantha Gross of the Miami Herald — After three days of presentations, interviews and deliberation, hundreds of inquiries and months of screening by a search committee, Miami Dade College's Board of Trustees voted to scrap the process and start again from scratch in its search to replace outgoing President Eduardo Padrón, who stepped down this year after leading the college for nearly a quarter-century. Faculty and other members of the community jeered, booed and shouted "shame on you" after the vote. Javier Soto, Miami Foundation CEO and search committee member, said he was "dismayed" when he heard about the board's decision.
"Florida Polytechnic ordered to rehire laid-off employees who talked union" via Romy Ellenbogen of the Tampa Bay Times — A state commission determined that Florida Polytechnic University administrators unjustly laid off employees because of anti-union bias. The United Faculty of Florida union members who lost their jobs spoke up about university problems or participated in collective bargaining. Later they were told their positions were being restructured or eliminated entirely. The Public Employees Relations Commission ruled that Florida Polytechnic needs to rehire three employees let go with back pay and cease from making faculty changes without bargaining with the union, United Faculty of Florida, first. It also said the university couldn't continue to discourage membership in a union.
"Could you live in 100 square feet? Cost of living in Keys goes up as home size goes down" via Gwen Filosa and David Goodhue of the Miami Herald — Living in the Florida Keys either means giving up space or getting squeezed out of town. Housing costs have soared for years. But Hurricane Irma in September 2017 has hit Monroe County even harder, reducing rentals in the Middle and Lower Keys. To stay in the Keys, more people have had to go small. Rents in Key West, which was spared the agony of Irma, simply rose to meet the demand and grew as they have since 2011, when a studio or room generally went for $850 a month. The same room or studio now rents for $1,300 to $1,600. In Key West and along the entire island chain, residents are learning to make do. That includes renting a room in someone's house and abiding by the house rules: no overnight guests, no pets, no noise, no this and no that.
"Parents of slain Parkland teen to honor son by painting mural in El Paso on his 19th birthday" via Andra Lytton of KTSM El Paso — Joaquin Oliver, one of the 17 students who were slain inside Marjory Stoneman Douglass High School, was a native of Venezuela who immigrated to the U.S. at the age of 3. He had just become a citizen months before he was killed during his senior year of high school. his father, Manuel, an artist, created ChangeTheRef, which creates 'Walls of Demand' throughout the country to give Joaquin a voice through the power of art. On August 4 — the date which would have been Joaquin's 19th birthday — his family is joining El Paso's Las Americas Immigrant Advocacy Center to honor Joaquin and the plight of thousands of immigrants to this country by painting a mural in Central El Paso.
Happening today — The Economic Club of Florida will host "A Conversation About Self-Driving Cars and the Future Economic Impact of Autonomy." Scheduled speakers include Chris Emmanuel, director of infrastructure and governance policy at the Florida Chamber of Commerce, and Grayson Brulte, co-founder and president of Brulte & Company, 11:15 a.m., FSU Alumni Center, 1030 West Tennessee St., Tallahassee.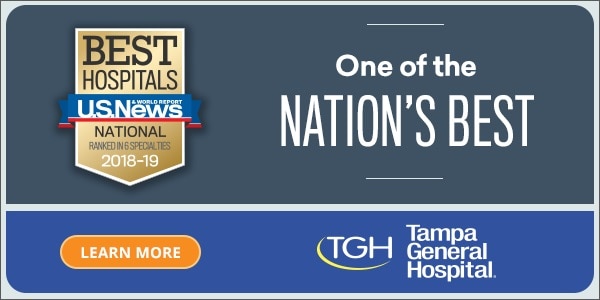 — OPINIONS —
"Florida's No. 1 priority is ensuring our elections are safe and secure and voter information is protected" via Laurel Lee for the Tampa Bay Times — Florida will head into the 2020 elections with a total investment of more than $19 million in election security since last year. This includes $15.5 million in election security grants to supervisors of elections that could be used for things like upgrading servers, anti-virus software, USB sanitizers, building access control security systems and cybersecurity training, just to name a few. An additional $1.9 million in grants was provided last year to supervisors of elections for the purchase and installation of ALBERT network monitoring sensors, which can detect and quickly alert officials to cyber threats. I am extremely proud that Florida is the first and only state in the country to have all county election offices using the ALBERT sensor.
"FDLE should investigate Jeffrey Epstein's time — er, visits — at the Palm Beach County jail" via the South Florida Sun-Sentinel editorial board — Outside scrutiny is now needed on how Palm Beach County Sheriff Ric Bradshaw allowed Epstein to serve that time. Such scrutiny should come not from Bradshaw himself, but from the Florida Department of Law Enforcement. Sheriff's deputies allowed this sexual predator out for 12 hours, six days a week, to "work" at a foundation he shut down following his early release after just 13 months. The Washington Post reported that deputies usually left Epstein's cell door unlocked. Now an attorney for some of Epstein's victims alleges that women had sex with Epstein while he was on work release. Now an attorney for some of Epstein's victims alleges that women had sex with Epstein while he was on work release.
"Leave Sadowski funds alone for affordable housing" via Penny Seater for the Orlando Sentinel — What is perfectly clear is this: It is getting harder and harder for the average person or family in Central Florida to afford a place to live. One in seven Florida households is paying more than 50 percent of its income on housing. That is almost double what is considered the acceptable standard. The Orlando metro area has only 13 affordable and available rental homes for every 100 extremely low-income renter households, according to a recent report from the National Low-Income Housing Coalition. The other 87 families often rely on relatives to share crowded homes or apartments or government aid. Affordable housing keeps people working and alleviates stressors that can threatened livelihoods, health and families. It strengthens our entire community.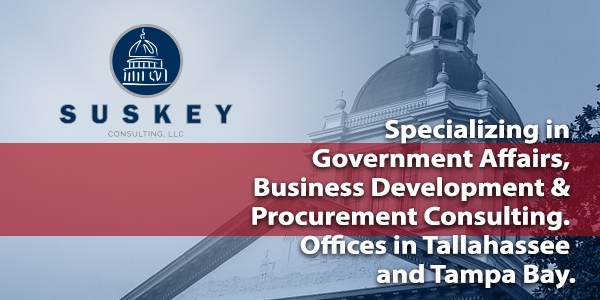 — MOVEMENTS —
"Pam Bondi will lobby for Qatar" via Theodoric Meyer of POLITICO — Bondi, who landed at Ballard Partners earlier this year, has registered to lobby for Qatar's government, according to a disclosure filing. Bondi was an early supporter of Trump's 2016 campaign and later worked on his transition team. She also reported lobbying for more than a dozen domestic clients in the second quarter, including General Motors and Major League Baseball. Qatar has raised the monthly fee it pays Ballard from $50,000 to $115,000, according to disclosure filings.
Two apply so far for Tallahassee-based appellate court — As of Friday evening, applications had been received from Victoria Avalon, an Assistant State Attorney in Bartow, and Circuit Judge Robert Long of Tallahassee. (Long, appointed to the bench in 2016, also applied to be a state Supreme Court justice last year.) The vacancies are on the 1st District Court of Appeal (DCA), caused by Allen Winsor and Kent Wetherell becoming federal district judges for north Florida. The deadline to apply to the 1st DCA's Judicial Nominating Commission is 6 p.m. this Friday. DeSantis will make the final choices.
Gunster ranks on Florida Trend's 2019 'Best Companies To Work For' list — It's the third consecutive year the firm has made the Florida Trend magazine's list. The "Best Companies" honor is a "rigorous competition and many companies seek this honor," a news release said. "Gunster's collaborative culture, transparent leadership, family-oriented environment, benefits and bonuses, and staff appreciation initiatives all contribute to the firm's reputation as a top employer." Gunster managing shareholder Bill Perry said, "We pride ourselves on fostering a collegial atmosphere in which good work is rewarded. I want to thank all our employees who work hard to ensure our firm achieves our mission of being the best commercial law firm in Florida."
— ALOE —
"A boy with one hand met a soccer player with the same limb difference, and the photo went viral" via Marisa Iati of The Washington Post — One-year-old Joseph Tidd and Orlando Pride player Carson Pickett have a lot in common: They both love soccer. They're both athletic. And they both have partially formed left arms, which they tapped together last month in a photo that's flying across the Internet. The arm bump happened when Pickett, 25, jogged over to Joseph's family after hearing them cheer at a home game. She repeatedly tapped her arm against his as he shrieked with glee, said Joseph's mother, Colleen Tidd, who scrambled to take pictures as her husband held Joseph, decked out in a purple Pride T-shirt. "In those situations, I want to be in the moment," Tidd said in an interview. "But then I realized, 'Well, this is adorable.'"
"Universal Orlando plans 'major' announcement; could it be details about new theme park?" via Gabrielle Russon of the Orlando Sentinel — Universal said it would hold a news conference Thursday to make a "major" announcement at the Orange County Convention Center, which is in the shadow of the hundreds of acres of land that Universal has been acquiring. Universal declined to give a hint about the subject of the news. But the theme park's owners have said they are investing in Florida's market and want to beef up Universal to become a seven-day destination by building another theme park. In quarterly earnings released, Universal theme parks generated $1.46 billion, up 7.5 percent from the same period in 2018.
"Pensacola reacts to 'Top Gun: Maverick' trailer in anticipation of 2020 movie release" via Melissa Nelson Gabriel of the Pensacola News Journal — A newly released trailer promoting the 2020 film "Top Gun: Maverick" starring Tom Cruise is stoking already high expectations for the movie in the "Cradle of Naval Aviation." Thirty-three years after the original, fans in downtown Pensacola said that they couldn't wait. "How could you not be excited to see it when you see the Blue Angels flying over all the time?" asked Christoper Dennis, as he parked near Palafox Street. "Those are our planes, the Navy." Lavon Abercrombie said one of the biggest questions about the trailer is whether the Kenny Loggins' song "Danger Zone" will be part of the new film. "Yes, I'm that guy. They had better get Danger Zone in there," he said laughing.
To view the trailer, click on the image below:
— HAPPY BIRTHDAY —
Best wishes to INFLUENCE 100'er Tre Evers, Rich Reidy, former Education Commissioner Pam Stewart, and Sarah Busk Suskey. Belated happy birthday wishes to former Tampa Mayor Bob Buckhorn, Bill Cotterell and Mrs. FSU, Jean Thrasher.
—
Sunburn is authored and assembled by Peter Schorsch, Phil Ammann, Jim Rosica, and Drew Wilson.
The post Sunburn — The morning read of what's hot in Florida politics — 7.29.19 appeared first on Florida Politics – Campaigns & Elections. Lobbying & Government..