Ron Rubin, the state's beleaguered top financial regulator, got the boot Thursday by Gov. Ron DeSantis and the Florida Cabinet after only five months on the job.
The firing, following a motion by CFO Jimmy Patronis, was supported by DeSantis and Attorney General Ashley Moody.
"I take full responsibility for recommending him as a candidate for this office. It is clear that a much deeper vetting needed to take place," said Patronis (who backed Rubin's hiring early this year) before making the motion.
Agriculture Commissioner Nikki Fried withheld her vote, saying she wanted to delay consideration on Rubin's continued employment in the Office of Financial Regulation, until the next Cabinet meeting, citing public notice concerns.
"I have refrained from saying much about this entire situation publicly, because I felt we as the Florida Cabinet needed to have all the available information," Fried said in a statement. "After watching the back and forth, the competing reports, and the flying allegations, here is what I know: Public officials need to be held to the highest moral, ethical, and legal standards, and all allegations regarding those in which the public trust has been placed need to be investigated by independent and neutral parties, so that the truth may come to light. Of what I am most sure is that this situation not only doesn't serve the people of our state, it is a stain on the people's Cabinet."
The head of the state's Sunshine Law watchdog, however, said there was no violation of the public notice requirement.
Moody said Rubin's actions toward agency employees — with actions described as "unstable," "volatile" and "unprofessional" — were the basis for her decision.
Patronis suspended Rubin May 10 — serving just 57 days in the role — after a woman employee complained of sexual harassment, which Rubin denied. The nub of the complaint had to do with a lunch meeting in which he made offhand sexually related comments and invited her to see his condo. Other unrelated claims of inappropriate comments followed, including that describing certain underlings in his office as "too old."
Rubin's suspension began two months of public skirmishes and attorney Michael Tein told the Tallahassee Democrat that Rubin will continue with a whistleblower complaint and a lawsuit against a Tallahassee lobbyist about alleged political shenanigans leading to his firing.
— SITUATIONAL AWARENESS —
—@MarcACaputo: By 53-31%, voters view President [Donald] Trump's "go back" comments last week in re: the squad were racist. By 54-38%, voters view Trump himself as racist
—@marcorubio: I hope today's release of first volume of Senate Intel report on 2016 election will now shed light on why I was so aggressive over a year ago warning that some #Florida election officials were overconfident.
—@SamanthaJoRoth: The report states notifying victims of breaches was complicated: As the Committee acknowledges, it has "limited information on the extent to which state and local election authorities carried out forensic evaluation of registration databases."
—@michaelgwaltz: I will absolutely stay in DC to fix our asylum and border laws. I join this call for [Nancy] Pelosi to keep us in session until we reach a comprise solution!
—@DWStweets: Every single day, I am focused on the horrors the Trump administration is inflicting on immigrants. And I will continue to fight for answers and accountability for the kids detained in prisonlike conditions at Homestead.
—@GovRonDeSantis: I'm proud to celebrate Hire a Veteran Day in Florida as we continue our mission to be the most veteran-friendly state in the nation. I will always advocate for the needs of our veterans, whose courage and countless sacrifices have ensured our country remains the land of the free.
—@scontorno: 90% of opioids prescribed in Florida were manufactured by four corporations and distributed by 11 companies. Those 15 corporations have given at least $22.6 million in campaign contributions in Florida since 1993. Wow.
—@fasanomike: It took my staff @GregGiordano1 & I almost 10 years to pass legislation creating the Prescription Drug Monitoring Program & require pain clinics to be regulated, inspected & preventing felons from owning them. Yet a former Gov & lawmaker now lobbyists came close to repealing all.
—@Rob_Bradley: THIS is why we fight to preserve land in Florida! Fish Island in St. Augustine, a culturally significant and environmentally sensitive jewel, is now in the hands of the people!
—@Annette_Taddeo: More #Sunpass troubling reports, more evidence of the NEED to hold hearings and investigate further. We have to get to the bottom of these problems. #FlPol #SunpassGate #SunpassSaga
—@JamesGrantFL: More than the obviously offensive statement, anyone who thinks telling @Book4Senate to "Back Off Little Girl" will achieve their intended outcome does not know Lauren Book or how committed she is to what she believes in.
—@jessicabakeman: Wtf Florida? Seriously?! "The website is tied to a former Palm Beach sheriff's deputy who defected to Russia after starting the blog that claims it is dedicated to exposing corruption in the Palm Beach Sheriff's Office."
— DAYS UNTIL —
Second Democratic presidential debates in Detroit — 4; "Beverly Hills 90210" reboot premieres — 11; Taylor Swift's new album, 'Lover,' released — 28; Florida Gators opens vs. Miami football — 29; St. Petersburg primary election — 32; UCF Knights football opens vs. Florida A&M — 34; USF Bulls football opens vs. Wisconsin Badgers — 35; FSU Seminoles football opens vs. Boise State — 36; Labor Day — 38; First Interim Committee Week for 2020 Session — 52; "Morning" Joe Scarborough releases "This Ends Badly: How Donald Trump Conned America" — 53; "Joker" opens — 70; Florida Chamber Future of Florida Forum begins — 94; Scott Maddox trial begins — 101; 2019 General Election — 102; 3rd Annual Florida Internet and Television FITCon starts — 104; 2020 Session begins — 172; Iowa Caucuses — 192; New Hampshire Primaries — 200; Florida's presidential primary — 235; 2020 Summer Olympics in Tokyo begin — 364; 2020 General Election — 466.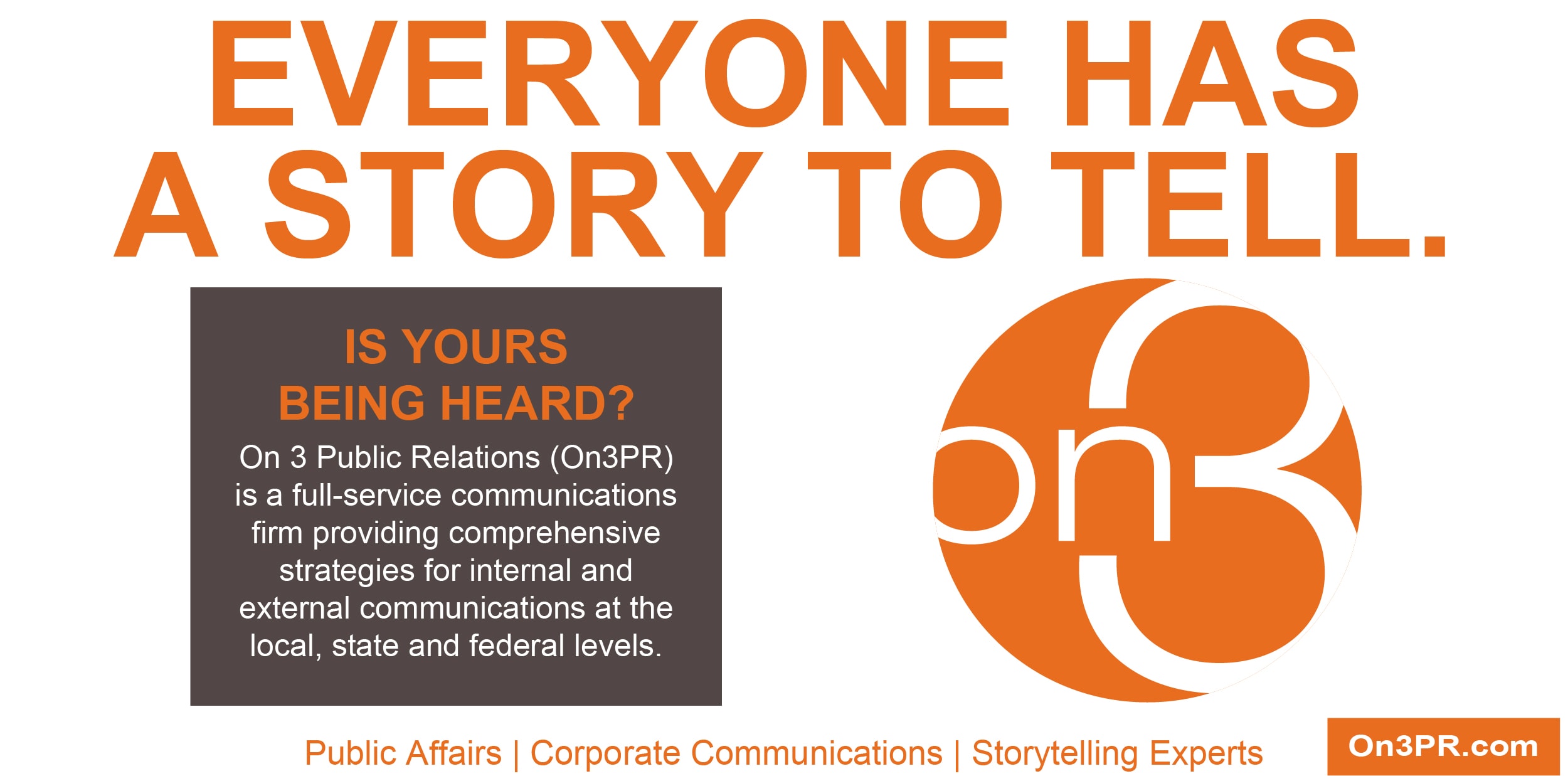 — TOP STORY —
"Florida growth to top 300,000 people a year" via the News Service of Florida — Florida will continue growing by more than 300,000 people a year and will top 22 million residents in 2022, according to a report posted online by state economists. The Demographic Estimating Conference updated population forecasts through April 1, 2024, and showed steady growth during the multiyear period. "Between April 1, 2018, and April 1, 2024, population growth is expected to average 330,605 net new residents per year (906 per day), representing a compound growth rate of 1.53 percent over this six-year time horizon," an executive summary of the report said. "These increases are analogous to adding a city slightly larger than Orlando every year."
— DATELINE: TALLY —
"Florida Cabinet approves Tampa Electric partial plant conversion from coal to natural gas" via Malena Carollo of the Tampa Bay Times — In a morning meeting, DeSantis and the rest of the Florida Cabinet voted to approve the plan over the objections of some environmentalists. The cabinet, meeting as Florida's Power Plant Siting Board, has final say over such projects. Fried, the lone Democratic Cabinet member, voted against it. The utility plans to convert a coal-fired generator at Big Bend (Unit 1) to natural gas, while another coal-fired generator (Unit 2) will be retired. Both units will be completed by 2023. Tampa Electric expects to spend $853 million on the project, which its ratepayers will cover.
"Nikki Fried announces members of new Hemp Advisory Committee" via Florida Politics — The Agriculture Commissioner announced the members of her new Hemp Advisory Committee, which will "help guide the Florida Department of Agriculture and Consumer Services' hemp rule-making process and the state's emerging hemp industry development." A news release Thursday said she's "committed to Florida becoming a national leader on industrial hemp production. "The appointment of committee members comes after the Department held three workshops across the state to encourage public engagement and participation in the rule-making process, and follows Fried's recent appointment of Medical Marijuana Advisory Committee members."
"Fish Island saved" via Florida Politics — It was a good day for Northeast Florida conservation interests, as the Cabinet voted to allocate $6.5 million for a prime parcel in St. Johns County. Fish Island, a 57-acre property, abuts Anastasia Island on Highway 312 in St. Augustine. The parcel was up for development, but the North Florida Land Trust stepped in to work out a resolution, with Florida Forever funds securing the still-pristine land.
"AG honors Jax cops" via Florida Politics — Attorney General Moody honored two heroic Jacksonville police officers Thursday with a "Back the Blue Award" for saving a woman from a burning vehicle on an interstate on-ramp. Officer Kathleen James and Officer Chelsea McCullom pulled her to safety just seconds before the vehicle exploded. Moody extolled the "incredible" display of bravery. "Without hesitation, both of these officers fearlessly entered a burning vehicle to save this woman's life and shielded her with their own bodies from exploding shrapnel," the AG noted.
Tweet, tweet:
"Florida wants new hearing in major medical marijuana licensing case" via News Service of Florida — Gov. DeSantis' administration is asking an appellate court to revisit a decision that Florida officials argue injected "confusion and uncertainty" into the state's medical marijuana industry. DeSantis and health officials asked the 1st District Court of Appeal for a hearing by the full court after a July 9 ruling that Florida's "vertical integration" system requiring licensed operators to grow, process and distribute cannabis and byproducts runs afoul of a constitutional amendment that broadly legalized medical marijuana. The decision by a three-judge panel of the court "is of exceptional importance because it implicates whether the entire regulatory framework currently in place for the licensing of medical marijuana treatment centers should be overturned," the state argued in a 28-page motion.
— STATEWIDE —
"Lauren Book says she's been told to back off call for probe of Jeffrey Epstein's work release" via Julie Brown and Nicholas Nehmas of the Miami Herald — Sen. Book has reached out to Capitol police after receiving an anonymous warning connected to her demand for a state inquiry into Palm Beach Sheriff Ric Bradshaw's handling of Epstein's lenient work release program. Book said she also received more than a dozen calls by Bradshaw's political supporters asking her to back off on her call for an investigation by the Florida Department of Law Enforcement into Bradshaw. Book said she also asked the Capitol police, who handle security for state lawmakers, to look into claims made on a Russian website alleging that Bradshaw was behind an effort to access her phone and emails by using the pretext of "imminent danger'' to obtain her personal information.
"Rep. Randy Fine to hold town hall meeting on Melbourne water situation" via Jim Waymer of FLORIDA TODAY — Fine plans to clear the air about Melbourne's drinking water, which some customers say smells strange, lately, like mold. So, Fine will host a town hall meeting he set up to get some answers. "The authorities are saying everything is fine, but individual constituents of mine are saying it's not," Fine said. "For decades, local politicians have polluted our waters. Now the chicken's coming home to roost." The meeting will be from 4 to 6 p.m. Tuesday at the Melbourne City Council Chambers, 900 E. Strawbridge Ave., Melbourne.
"Florida's Puerto Ricans push for change, even beyond Gov. Ricardo Rosselló's resignation" via Andrew Boryga of the South Florida Sun-Sentinel — Many walking in the streets of Puerto Rico and elsewhere in the nearly 6 million-strong Puerto Rican diaspora in the United States have made it clear that Rosselló is just the first domino in what they hope will be a toppling of a government they believe has not done its job representing the people of the island. Here in Florida, there are over 1 million Puerto Ricans. Many of them have taken to the streets of Miami, Palm Beach, Orlando, Ocala, and other counties in recent weeks to chant in solidarity with Puerto Ricans on the island, as well as wield their political power as voting constituents to help influence the island's political and economic future.
"Florida's opioid crisis: billions of pills, millions in campaign cash" via Emily Mahoney and Langston Taylor of the Tampa Bay Times — Overall, the number of opioids that moved through Florida amounted to an average of 42 pills per Floridian per year from 2006 through 2012. While the figures may be new, the takeaway is not: Florida's lax regulations on pain clinics lured addicts across state lines and helped fuel the national crisis. State leaders were "asleep at the wheel for a decade," said Dave Aronberg, a former Democratic state Senator who was brought in by then-Attorney General Pam Bondi to tackle the deadly problem. "We became the pill suppliers for the rest of the country." Even while the lawsuits continue, Florida's elected leaders have continued to accept millions in campaign contributions from the corporations that played key roles in the epidemic.
"Could Florida's nasty algae problem have an upside? That green slime is a valuable commodity" via Adriana Brasileiro of the Miami Herald — The U.S. Army Corps of Engineers is experimenting with a project that uses a skimming system connected to a high-tech filter to suck up algae-laced water, clean it and return it clean to Lake Okeechobee. The thick mat of green gunk that's left could have commercial value, used for everything from producing fuel to yoga mats and even sneakers. The pilot project is being tested in a makeshift plant built upstream of the Moore Haven Lock and Dam, on the southwestern edge of the lake. Successful tests have been running for two weeks, with water being pumped into four tanks as big as train cars and filtered in a noisy separation system. It comes out crystal clear.
"3 guards charged in inmate beating after leaked video" via The Associated Press — The Florida Department of Corrections announced charges against Captain Milton Gass and correctional officers Hunter Lingo and Joshua Petersilge. Lingo and Petersilge have been charged with battery, while Gass is accused of falsifying reports. Investigators say the attack occurred July 8 at Lake Correctional Institution in Clermont. An unnamed inmate gave commentary on a five-minute video as the beating was happening. He shot the video through a cell window and sent it to another person, who uploaded it to YouTube on July 13. Officials say an investigation is ongoing and more arrests or administrative sanctions are possible.
To view the video, click on the image below:
What Marc Reichelderfer is reading — "Gambling outfit DraftKings in pact to use official baseball data" via Bloomberg News — DraftKings Inc. is becoming an official gambling partner of Major League Baseball in a multiyear deal that will let the company offer betting lines and products backed by MLB's official data. MLB is the second-most-popular league among DraftKings' betting customers, trailing the NFL and topping the NBA. Of the three sports, baseball has by far the most games each season, and the stop-and-start nature of the game lends itself well to live betting.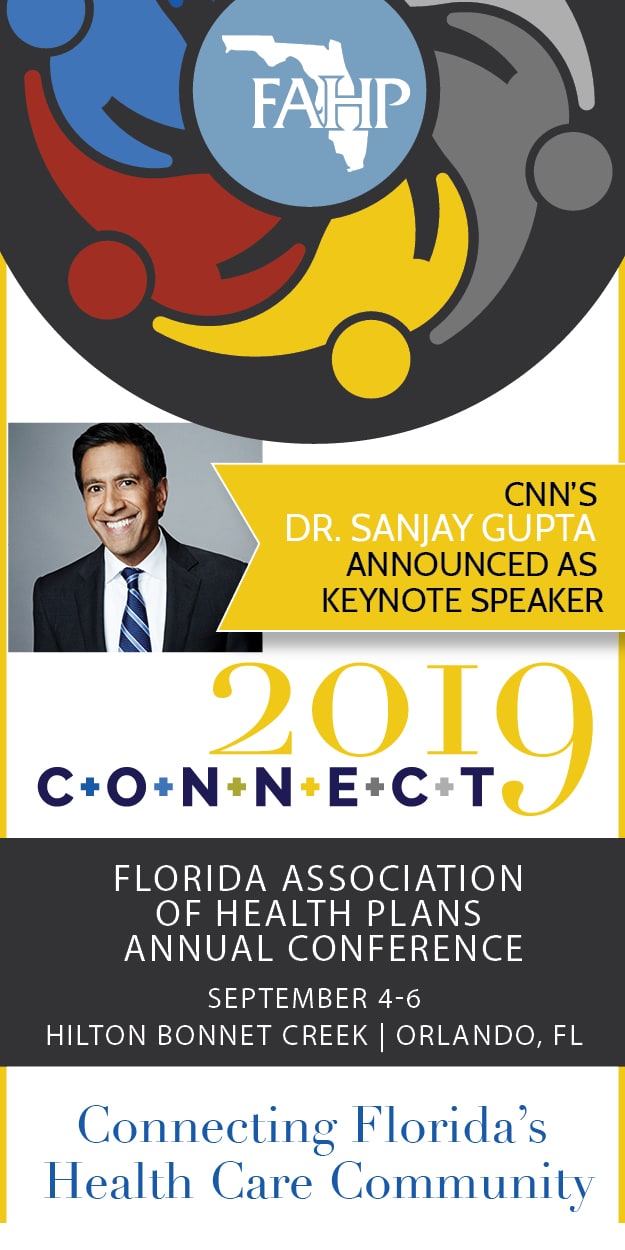 — D.C. MATTERS —
"Justice Department will resume executions for first time since 2003, starting in December with 5 inmates" via Michael Balsamo of The Associated Press — The U.S. government will execute federal death row inmates for the first time since 2003, the Justice Department announced Thursday, bringing back a seldom-used punishment pushed by Trump and escalating another divisive issue ahead of the 2020 presidential election. Five inmates who have been sentenced to death are scheduled to be executed starting in December — all within six weeks. By comparison, there have been only three executions since the federal death penalty was restored in 1988 and only 37 overall from 1927 to 2003. Attorney General William Barr said the "Justice Department upholds the rule of law — and we owe it to the victims and their families to carry forward the sentence imposed by our justice system."
"Marco Rubio shares edited interview clip, calls Ilhan Omar 'racist'" via Rebecca Klar of The Hill — The 40-second clip Rubio shared is part of a 10-minute interview Omar did with Al-Jazeera in February 2018, when she was running for Congress. The edited clip Rubio shared was resurfaced by the Christian Broadcasting Network this week. In it, Omar says: "Our country should be more fearful of white men across our country because they are actually causing most of the deaths within this country." The clip then abruptly jumps to Omar saying: "We should be profiling, monitoring and creating policies to fight the radicalization of white men." "I am sure the media will now hound every Democrat to denounce this statement as racist. Right?" Rubio tweeted with the edited clip.
"House passes bill giving protected status to Venezuelan immigrants" via Ryan Nicol of Florida Politics — The U.S. House approved legislation Thursday that would grant Temporary Protected Status (TPS) to Venezuelan immigrants. The legislation now heads to the U.S. Senate. Florida U.S. Reps. Mario Díaz-Balart and Darren Soto sponsored the bill. By granting TPS to Venezuelans inside the U.S., the measure blocks those immigrants from being deported or detained due to their immigration status. The bill also allows those immigrants to obtain work and travel authorization. "Today's vote was an important victory toward the goal of ensuring that Venezuelan nationals who have fled the oppressive [Nicolás] Maduro dictatorship are granted temporary protected status in the United States until it is safe for them to return to Venezuela," Diaz-Balart said.
"Republicans play defense on Venezuela after rejecting TPS" via Alex Daugherty of the Miami Herald — Six months ago, South Florida Democrats were forced to explain their Venezuela policy stance after left-leaning members of their own party questioned Trump's decision to recognize Juan Guaidó as the country's legitimate leader. Now, it's Republicans who are leaving Venezuelans in a bind. Florida Democrats are poised to leave Washington for a six-week recess with a tangible policy victory for Venezuelans after members like Reps. Donna Shalala, Debbie Mucarsel-Powell and Debbie Wasserman Schultz worked to educate skeptical party leaders about the importance of granting TPS to Venezuelans.
"Parents of slain Parkland students go to Congress hoping for consensus on school safety, gun reforms" via Steve Contorno of the Tampa Bay Times — Stand With Parkland, started by the parents and family members of students and staff killed at Marjory Stoneman Douglas High School, are hoping to win over hearts and minds of lawmakers by pushing for incremental but effective ideas that can get bipartisan support. "We don't want to hold out for the home runs," said Tony Montalto, the organization's president and father of Gina Montalto, a 14-year-old victim of the Parkland shooting. Stand With Parkland will get its turn when members appear before a U.S. Senate Committee on Homeland Security & Governmental Affairs. Tom Hoyer, who lost his 15-year-old son Luke in the shooting, will speak to the panel of senators during a hearing on enhancing school safety.
"By space or by sea, $100M in DOT grants lift infrastructure at Cape Canaveral, Miami" via Jacob Ogles of Florida Politics — Space Florida and PortMiami each landed sizable checks from U.S. Department of Transportation on Thursday. DOT Secretary Elaine Chao announced almost $100 million in funding for Florida infrastructure. That includes $90 million to replace the Cape Canaveral Spaceport Indian River Bridge, along with $8 million for the Seaboard Marine Terminal at PortMiami. "As Florida's population continues to increase, we must work to ensure that our transportation infrastructure remains robust and up to date for our citizens and visitors," DeSantis said. "Our ports and spaceports are essential to our future economic success. This federal investment will further strengthen PortMiami, Cape Canaveral, and our space industry, as well as our transportation infrastructure system as a whole."
"Congress goes after online hotel booking scams" via Noah Pransky of Florida Politics — The "Stop Online Booking Scams Act of 2019" was co-sponsored by Gus Bilirakis and Lois Frankel, Vermont's Peter Welch, as well as Sens. Amy Klobuchar and Steve Daines. Violations could be charged as unfair/deceptive acts by the Federal Trade Commission, or as civil acts by states' attorneys general. Bilirakis' office says hotels along the Pinellas coast are having the most trouble with rogue third-party sites. "This issue was first brought to my attention by a local hotel franchise owner in Dunedin," Bilirakis said in a statement. "She showed me frustrated letters from customers who had unknowingly booked a room at her hotel through a fraudulent third party. Upon arrival, the customers were frustrated to learn that the hotel was fully booked and could not accommodate their travel request."
"Frederica Wilson reconsiders trademark hats. She points to unsettling call, worry about 'racists'" via Charles Rabin and Alex Daugherty of the Miami Herald — Wilson has decided to be more selective about when she wears them. Fear, not fashion, is the reason. Wilson said she decided after an unsettling phone call to her home following her visit — as part of a Democratic delegation that included Georgia Rep. John Lewis — to the Homestead detention center, where more than 1,300 undocumented migrant children are being held. The caller was angered over a response Wilson gave to a reporter about a secret Facebook page created by 62 Border Patrol agents, which included lewd, doctored pictures of freshman U.S. Rep. Alexandria Ocasio-Cortez, who had become a frequent target of Trump and Republican leaders.
"Ted Yoho foe draws FEC complaint" via Florida Politics — The 2018 Republican primary in North Central Florida's 3rd Congressional District lives on via a federal elections complaint. Judson Sapp, who was no match for incumbent U.S. Rep. Yoho on the August ballot, was charged with having coordinated with a Super PAC to which he contributed $50,000 ahead of the primary. That money amounted to roughly 90 percent of donations and went to pro-Sapp and anti-Yoho efforts, including a radio buy, robocalls and direct mail.
— 2020 —
"Democratic super PAC launches 'hyperlocal' ads targeting Donald Trump supporters in rural America" via Alex Roarty of the Miami Herald — A Washington-based Democratic super PAC has quietly begun running ads as part of a multimillion-dollar campaign targeting an unexpected group of Trump's base: rural voters. The ads — a series of promoted posts on Facebook — marked the first visible effort of American Bridge's $50 million initiative to persuade swing state voters in rural areas to vote for the party's presidential nominee in 2020. Already, officials with the group said they had raised $21 million for the effort while deploying staffers to three of presidential race's most critical battlegrounds: Pennsylvania, Wisconsin, and Michigan. They plan to send staffers to another swing state, Florida, and said they had done extensive research on the most compelling arguments to persuade rural voters.
To view one of the ads, click on the image below:
"One donor is backing 14 candidates. Why big-dollar Democrats aren't picking sides for 2020" via Ben Wilder of the Miami Herald — Most Democrats haven't settled on a favorite candidate in their historically large presidential primary field — and the party's biggest donors are no exception. At least 7,500 donors have contributed to two or more Democratic contenders in 2019, according to a McClatchy analysis of campaign finance records. It's an unusually high number. By comparison, a little more than 1,000 donors had given to multiple Republican White House hopefuls at the same point in the 2016 election cycle, which featured a similarly crowded field. Hollywood mogul Jeffrey Katzenberg has supported the most Democrats of any donor so far in the 2020 campaign, cutting checks of $2,800 — the maximum amount allowed for a primary — to 14 candidates.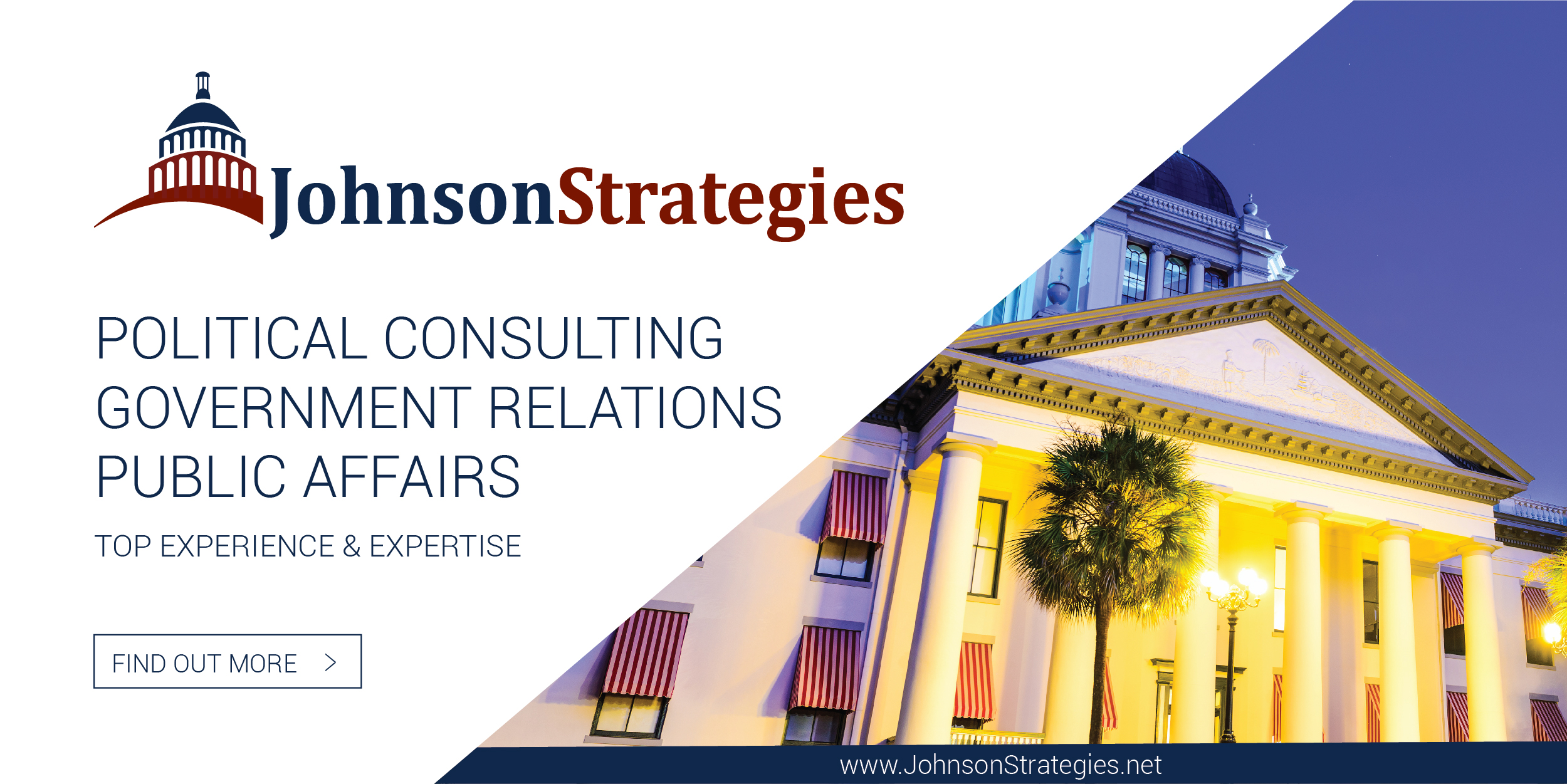 — THE TRAIL —
"Medicaid ballot drive could be delayed" via Christine Sexton of the News Service of Florida — A drive to expand Medicaid in Florida may be pushed back two years, as organizers try to figure out if they can muster the resources to put the issue on the 2020 ballot. A spokesman for a political committee backing a proposed constitutional amendment said a final decision had not been made, but he acknowledged it might be difficult to meet state-imposed deadlines to take the issue to voters in 2020. The committee, Florida Decides Healthcare, Inc., has "not made a decision about whether we have the resources and the time to.be on the ballot in 2020," said spokesman Dan Newman. "It's more of a pacing question than it is about stopping or starting."
"Equality Florida makes first 2020 endorsement, backs Shevrin Jones bid in SD 35" via Ryan Nicol of Florida Politics — Equality Florida Action PAC, a group which seeks to support candidates who back the LGBTQ movement, is endorsing Democratic Rep. Jones as he pursues a move to the Senate. A release from the group says this is its first endorsement of the 2020 cycle. "Rep. Shevrin Jones' campaign for Senate District 35 is unequivocally the top state legislative priority of Equality Florida Action PAC in the 2020 election," said Joe Saunders, Senior Political Director for Equality Florida. "We know that when our community has a seat at the table, the lives of all LGBTQ Floridians improve. We're going to use every tool, engage every donor, and rally every troop we have to help Shevrin Jones make history."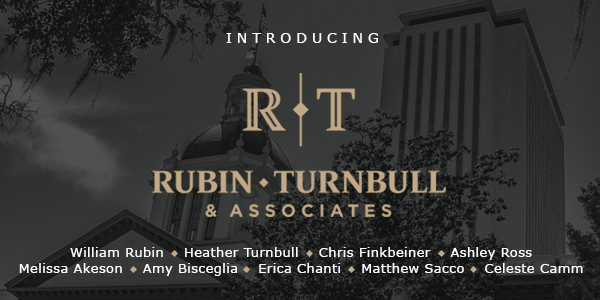 — LOCAL —
"Ex-judge faces suspension from practicing law" via the News Service of Florida — Scott DuPont, a former judge in the 7th Judicial Circuit, and The Florida Bar have reached a deal that would lead to DuPont being barred from practicing law for 91 days. The disciplinary case stems from issues that led the Supreme Court in June 2018 to unanimously decide to remove DuPont from the bench. Those issues included DuPont spreading false allegations about his 2016 election challenger, Malcolm Anthony and Anthony's family members. "Respondent (DuPont) knowingly disseminated scandalous and inaccurate information concerning his opponent and his opponent's family without taking steps to verify the accuracy of that information in printed materials and on a website," said one of the documents filed at the Supreme Court.
"Presence of mosquito-borne disease detected in Alachua County" via Isaiah Smalls II of the Miami Herald — The presence of a mosquito-borne virus has been detected in Alachua County, according to the Florida Department of Health. The department's Alachua office this week reminded people to protect themselves against mosquitoes because of the detection of Eastern Equine Encephalitis in the county, home to the University of Florida. Commonly referred to as "Triple E," the disease is transmitted from mosquitoes and affects the central nervous system. Symptoms of Triple E generally include fever and muscle pain. At worst, the infection can lead to death or permanent neurological damage as a result of brain inflammation.
"Lake County Sheriff's Office clears 16 employees for 'offensive' posts exposed by Plain View Project" via Lisa Maria Garza of the Orlando Sentinel — The study, spearheaded by Philadelphia lawyer Emily Baker-White, collected more than 5,000 public Facebook posts from 3,500 Facebook accounts linked to current and former officers from eight police agencies. The Lake County Sheriff's Office was the only Florida agency in the study that listed posts by 16 active-duty and four former Lake sheriff's employees. An internal investigation focused only on social media posts by current employees, Sheriff's Office spokesman Lt. John Herrell said. The former employees included in the study were not part of the investigation. "After an extensive investigation, it was determined that said posts were years old and some were even posted prior to the employees' being hired," Herrell said in a statement.
"Southwest's Fort Lauderdale travelers losing Newark flight option" via Marcia Heroux Pounds of the South Florida Sun-Sentinel — Southwest Airline passengers booking flights from Fort Lauderdale to Newark, New Jersey-New York City area will soon have one less option. Southwest is leaving the Newark International Airport following the Federal Aviation Administration's grounding of the Boeing 737 Max. The airline has been stinging from the loss the airliner's use, as about 5 percent of its flights were on the Boeing 737 Max. Southwest has had to cancel some flights as it diverted passengers to other aircraft. Travelers can still fly Southwest to LaGuardia Airport in New York, where the airline is shifting its Newark flights effective Nov. 3.
"Lime scooters back in operation in Tallahassee" via Jacob Ogles of Florida Politics — Scooter enthusiasts can roll through Tallahassee once more. Lime announced that after completing testing for geofencing at the Florida State University campus, their scooters had been redeployed. "Lime strives to be good partners with cities and good neighbors to the institutions and community organizations that populate them," said Russell Murphy, communications manager for Lime. "We're looking forward to continuing to serve Tallahassee residents with affordable, reliable, sustainable transportation options." The service temporarily paused scooter services based on concerns with the university. A three-month pilot program with the City of Tallahassee requires scooters to stay off the FSU, Florida A&M University and Tallahassee Community College campuses.
"Jane Castor adds to her team. This time it's workforce development" via Charlie Frago of the Tampa Bay Times — In recent weeks, Tampa Mayor Castor has announced the teams of advisers who will help her figure out her next steps. The latest iteration was rolled out Tuesday: The Workforce Development advisory team. It was the third such assembly of counselors Castor was put together since she was sworn in on May 1. The latest committee is branded as the "Transforming Tampa's Tomorrow" initiative. "Growing and encouraging local talent is the surest way to continue Tampa's growth into the future," Castor said. "This team has the reach, connections, and the will to position Tampa for an even brighter future." The group's first meeting will be held at 9 a.m. on July 29 at 201 N. Franklin St., Suite 2900.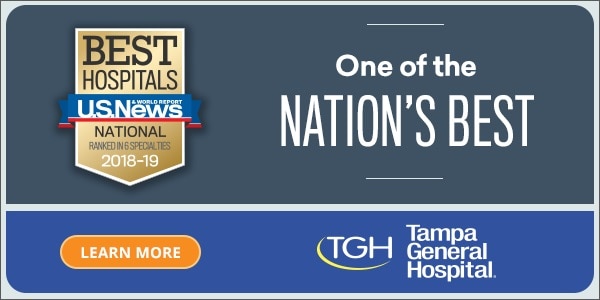 — OPINIONS —
"The transparency the criminal justice system needs" via Chris Sprowls for Governing.com — Florida had done little to collect, standardize or make publicly available comprehensive data on how our 67 counties handle criminal justice cases. Neither law enforcement nor policymakers could answer basic questions about who was in jail, for what crimes and for how long. We could not gauge the success of our reform efforts. A year ago, the Legislature passed criminal justice data transparency law, mandating the standardized collection of common-sense data points in all counties. With reliable, standardized and publicly available data, we will be able to make criminal justice policy decisions that are freer of assumptions, stereotypes and prejudice. We will be able to build the kind of criminal justice system that every American can have faith in.
"In scuttling presidential search, MDC trustees poised to betray beloved institution" via the Miami Herald editorial board — Miami Dade College's Board of Trustees was expected to take a momentous vote and select a new president for the pioneering school to replace retiring leader Eduardo Padrón. Instead, something sinister happened. The trustees were down to four final candidates after having interviewed and scrutinized many prospects initially found by a headhunter firm. But the majority of the seven-member board instead voted to bring the whole process to a screeching halt and begin anew — a decision that was a slap, an insult to so many of the civic-minded community leaders who had been involved in the seven-month search process. To say nothing of the added cost to taxpayers who must now foot the bill again for another national search, however long.
"Who is paying for citizens amendment? It's a secret." via the Tampa Bay Times editorial board — An innocuously named group, Florida Citizen Voters, has announced it has collected twice the number of signatures needed to get a constitutional amendment on the ballot. Never mind that the amendment only replaces one word with two words so the state constitution would say only a citizen could vote instead of every citizen can vote. Where did more than $4.6 million raised in cash and "in-kind'' contributions by Florida Citizen Voters come? It's untraceable. All that money was given to Florida Citizen Voters by Citizen Voters Inc. Who is behind this amendment drive? That is only slightly clearer. The director of the Florida Citizen Voters campaign is John Loudon, a former Missouri state lawmaker who lives in Palm Beach County.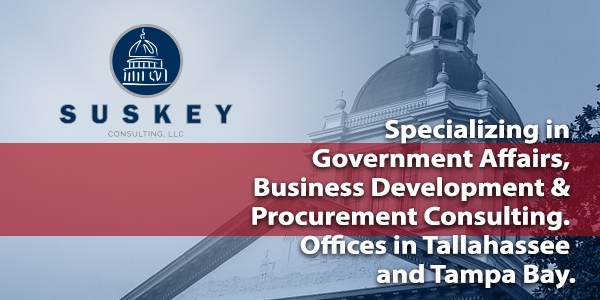 — MOVEMENTS —
"Bill Galvano names Manny Diaz to state human trafficking council" via Ryan Nicol of Florida Politics — The council was created in 2014 and is chaired by Attorney General Moody. The body is tasked with gathering together a list of resources available to trafficking victims, as well as providing policy recommendations on how to be apprehended and prosecute suspected traffickers, among other tasks. "Human trafficking is a form of modern-day slavery that impacts our families and communities throughout the state. Sen. Diaz has worked tirelessly to implement legislation designed to protect, empower and provide services to our state's vulnerable populations," Galvano said.
New and renewed lobbying registrations:
Brian Ballard, Katherine San Pedro, Ballard Partners: Star Farms Corporation
Wayne Bernoska: Florida Professional Firefighters
— WEEKEND TV —
Facing South Florida with Jim DeFede on CBS 4 in Miami: The Sunday show provides viewers with an in-depth look at politics in South Florida, along with other issues affecting the region.
Florida This Week on Tampa Bay's WEDU: Moderator Rob Lorei hosts a roundtable panel with Kathie Sutherland, chair of the Polk County Democratic Party; Tampa Bay Times Senior Deputy Editor for News Amy Hollyfield; Aakash Patel, the founder and president of Elevate Inc. and Evan Donovan, Anchor/Reporter of WFLA NewsChannel 8.
In Focus with Allison Walker-Torres on Bay News 9: A discussion about affordable and quality early learning services for children in Florida. Joining Walker-Torres to discuss are state Rep. Jennifer Webb; Karen Willis, CEO of the Early Learning Coalition of Orange County; and Lindsay Carson, chair of the Association of Early Learning Coalitions and CEO of the Early Learning Coalition of Pinellas County.
Political Connections on CF 13 in Orlando and Bay News 9 in Tampa/St. Pete: This week's show will discuss Florida lawmakers reactions to Director Robert Mueller's testimony; Florida Agriculture Commissioner Fried will share her details about the state hemp initiative. PolitiFact Truth-O-Meter will rate a claim about immigration.
The Usual Suspects on WCTV-Tallahassee/Thomasville (CBS) and WJHG-Panama City (NBC): Gary Yordon speaks with pollster Steve Vancore and Seth Miller from The Innocence Project of Florida.
This Week in Jacksonville with Kent Justice on Channel 4 WJXT: This week's guests are Jacksonville Civic Counsel Executive Director Jeanne Miller; Pastor Mark Griffin of the Wayman Academy of the Arts; Char Miller, director of the Community Hospice's Veterans Partnership and Director, Marketing and Communication, Community Hospice and Palliative Care and Bob Buehn, chair of the Community Hospice's Veterans Partnership and Director, UNF's Military and Veterans Resource Center.
— ALOE —
"Participants of lobster mini-season ready for routine checks" via Marcus Lim of The Associated Press — The mini-season is a chance for recreational divers only to try their hand at lobstering before the regular commercial season starts. To ensure the lobster population continues, FWC officials measure each captured lobster to ensure it is the proper size. If not, the lobster must be released. Another violation that officials look for is lobsters whose tails were separated, usually an attempt by participants to meet the height requirements. Egg-bearing female lobsters must also be left alone. "We are looking at the long-term sustainability of the lobster fishery," FWC officer Ronald Washington said. "We certainly take care of it and want to make sure it stays that way for future generations. We have to do what we can."
"'Hialeah's best-kept secret': How a local KFC has secretly sold flan for 45 years" via Carlos Frias of the Miami Herald — Quietly for the last 45 years, the KFC at 811 W. 49th St. sold this housemade flan, innovated by a Cuban immigrant chef when Hialeah was in transition. Diners have discovered it over the decades and drive to west Hialeah for their fix of a smooth, creamy flan that would make any home baker jealous. The even heat of the pressure cooker ensures the flan cooks uniformly, not too hot, not too long, not too quickly. If any of those factors are off, the mixture boils and a flan becomes a holey, squishy kitchen sponge of a confection.
— HAPPY BIRTHDAY —
Happy Birthday to former House Speaker Steve Crisafulli, state Rep. Richard Stark, Carol Bowen, and Jason Steele.
—
Sunburn is authored and assembled by Peter Schorsch, Phil Ammann, Jim Rosica, and Drew Wilson.
The post Sunburn — The morning read of what's hot in Florida politics — 7.26.19 appeared first on Florida Politics – Campaigns & Elections. Lobbying & Government..