Breaking overnight — "Ricardo Rosselló, Puerto Rico's Governor, resigns after protests" via the New York Times — In a statement posted online just before midnight, Rosselló said he would step down on Aug. 2. He said his successor for the moment would be the secretary of justice, Wanda Vázquez, a former district attorney who once headed the island's office of women's affairs. Ms. Vázquez was next in line under the commonwealth's Constitution because the secretary of state, who would have succeeded Mr. Rosselló as governor, resigned last week when he also was caught up in a chat scandal that enveloped the administration. But the governor appeared to leave open the possibility that a different successor could be in place by the time he steps down.
U.S. Sen. Marco Rubio reaction: "Ricardo Rosselló's resignation is an opportunity for Puerto Rico to emerge from this nightmare. Now, we must turn the page and recommit to working on behalf of Puerto Ricans to ensure the people on the island do not suffer the consequences of the unacceptable actions by corrupt politicians."
—
Both sides wanted that "gotcha" moment during Robert Mueller's seven-hour grilling Wednesday before two U.S. House committees about Russian meddling in the 2016 election. Whether they succeeded probably depended on who was watching.
Democrats seemed to score one near the start of the long process with this exchange between Mueller and House Judiciary Chair Jerry Nadler, a New York Democrat:
"The president has repeatedly claimed that your report found there was no obstruction, and that it completely and totally exonerated him," Nadler said. "But that is not what your report said, is it?"
Mueller's succinct answer: "Correct."
That would seem to be a problem for President Donald Trump.
Republicans, as expected, were confrontational and aggressive most of the afternoon, none more than Rep. Matt Gaetz of Florida's CD-1. He tried to hammer Mueller for not investigating the report compiled by Christopher Steele — the so-called Steele Dossier.
Mueller didn't take the bait.
Then, there was this blunder from Republican U.S. Rep. Ken Buck of Colorado, who gave Democrats another huge talking point:
Buck: "Could you charge the president with a crime after he left office?" 
Mueller: "Yes." 
Buck: "You could charge the President of the United States with obstruction of justice after he left office?"
Mueller: "Yes."
Thank you for playing, the Honorable Mr. Buck.
In response to a question by Florida's CD 10 Rep. Val Demings, a Democrat, Mueller said some of the witnesses in his investigation were "outright liars."
When asked about then-candidate Trump's praise of WikiLeaks and its massive dump of Democratic emails during the campaign, Mueller answered, "Problematic is an understatement."
As for the President's oft-used description for the investigation, Mueller sharply responded to Intelligence Committee Chairman Adam Schiff, a California Democrat, "It is not a witch hunt."
And Mueller was particularly pointed about Russian interference in U.S. elections.
"It deserves the attention of every American," he said, adding he considered it among "the most serious challenges" the nation faces.
It was, in a sense, living theater playing out before a nationwide audience. Mueller is 74 years old and looked like it at times. The word "confused" appeared in hundreds of tweets about Mueller from both sides of the debate. NBC political editor Chuck Todd said the optics were "a disaster" for Democrats.
Maybe that's so for the squawkers and analysts who are hip-deep in Washington and political minutiae.
But the people who matter most in this whole affair — the voters — were working throughout Mueller's testimony. They will probably filter this through the coverage from their TV news program, website, or newspaper of choice.
That means what they believe today, they likely will believe tomorrow. 
"Robert Mueller hearing: Watch the five most interesting questions from Florida's members of Congress" via Josh Fiallo of the Tampa Bay Times — In his time for questioning, Gaetz pressed Mueller on a favorite conspiracy: the origins of a dossier on Trump written by former British intelligence officer Steele. Ted Deutch focused on the president's alleged attempt to "fire Mueller" because he was unhappy the special counsel was investigating him. He did tell Demings that he would "generally agree" that lies by the president's campaign and administration officials impeded his office's investigation. Debbie Mucarsel-Powell's question: "An attempt to obstruct justice does not have to succeed to be a crime … Simply attempting to obstruct justice can be a crime?" "True," responded Mueller. Greg Steube asked about Steele and his role in kicking off the Russia probe through a controversial dossier.
—
ICYMI from Wednesday night's "Last Call" — It's a single line that could result in a top state official getting fired — or not. 
The final agenda item for Thursday's meeting of Gov. Ron DeSantis and the Florida Cabinet simply says, "INSPECTOR GENERAL REPORT — COMMISSIONER RONALD RUBIN."
DeSantis, Attorney General Ashley Moody, Agriculture Commissioner Nikki Fried and state Chief Financial Officer Jimmy Patronis are expected to (at least) discuss what to do about Rubin, Commissioner of the Office of Financial Regulation, who was suspended after sexual harassment and other allegations. 
Patronis, who wants Rubin out, last week offered alternative wording for the agenda to assuage public notice concerns about the possibility of canning Rubin at this week's meeting. He suggested a discussion of "potential candidates for appointment to interim commissioner and process for a permanent replacement." As of Wednesday afternoon, the agenda was unchanged, however. 
Helen Aguirre Ferré, DeSantis' communications director, told Florida Politics the governor's staff was "reviewing the CFO's request." But, she added, the "current Cabinet agenda language regarding the (OFR Inspector General's) Report on Commissioner Rubin does not impede a vote on his employment from occurring."
It's been quite a fall: Rubin was once an enforcement attorney for the federal Consumer Financial Protection Bureau and worked at the U.S. Securities and Exchange Commission (SEC). He had also been a "self-employed freelance writer" for over three years before taking the job as OFR head. The Office regulates banks, credit unions, other financial institutions, finance companies, and the securities industry.
Rubin was suspended after a woman employee complained of sexual harassment, which Rubin denied. The nub of the complaint had to do with a lunch meeting in which he made offhand sexually related comments and invited her to see his condo. Other unrelated claims of inappropriate comments followed, including describing certain underlings in his office as "too old." 
Rubin has said Patronis is trying to force him out because he refused to accede to the CFO's push to hire Kim Grippa, a politically connected lawyer and ex-wife of Tony Grippa, an insurance executive and former Leon County Commissioner.
Since then, the OFR Inspector General's office released findings it says prove that Rubin violated policies against harassment and misconduct, including alleged comments on a sex-watching canine, puzzling statements about bowtie-wearers (only "people who are gay, Muslim or like attention" wear bow ties) and about Rubin's parents' fertility.
Meantime, Rubin's attorney sent the Governor and Cabinet a letter this week (that story here) that the allegations and so-called "proof analysis" don't justify his suspension, let alone his firing. Coconut Grove attorney Michael Tein added that Rubin "accepts that, despite the best of intentions, he made some people uncomfortable. And he has sincerely apologized. He has taken supplemental training … to ensure this won't happen again."
The story has taken many other twists and turns, including:
— Rubin requested whistleblower protection to block Patronis' request that he be fired.
— Kim Grippa, whom Patronis reportedly later tried to recruit, filed a lawsuit seeking all of Rubin's emails, text messages and calendars, after his February hiring by the governor and Cabinet.
— The Florida Department of Law Enforcement is supposedly investigating the legality May 10 release by Patronis of a harassment complaint against Rubin, despite the fact the case hadn't been closed by that time. An FDLE spokeswoman has yet to comment. 
— The Orlando Sentinel recently reported that its "review of more than 5,600 of Rubin's emails showed he spent more than $7,000 on travel and other expenses, took an unusual interest in a GOP donor's desire to set up a credit union and dealt with staff morale and personnel problems — including (rodents) in the Tallahassee office — during his three months in office before his suspension."
In other (hopefully less contentious) business on Thursday, the four statewide elected officials — acting as the state Power Plant Siting Board — are slated to decide whether to OK a Tampa Electric Co. power-plant project in Hillsborough County. And they'll ponder spending just over $11 million of Florida Forever conservation funds to acquire more than 900 acres in three parts of the state. 
For now, the Rubin matter is last on the items of consideration. 
— SITUATIONAL AWARENESS —
—@RepValDemings: To make this clear: President Trump's campaign chairman repeatedly gave internal strategy and messaging documents to a known Russian operative. #MuellerHearings
—@RepWilson: The #MuellerReport states that Russians "interfered in sweeping and systematic fashion" and "perceived it would benefit" from a Trump win. We must take steps to protect our democracy. #MuellerHearings
Tweet, tweet:
.@JerryNadler – Thx for bringing Mueller in today

— Matt Gaetz (@mattgaetz) July 24, 2019
—@RepTedDeutch: Anyone else who blatantly interfered with a criminal investigation would be arrested and indicted on charges of obstruction of justice. The law must apply to everyone equally, and that includes President Trump. He must be held to the same standard as every other American.
—@RepLoisFrankel: Officials in the Trump Campaign worked to take advantage of Russia's attacks on our democracy — and then they lied about it to cover up for @realDonaldTrump. #RetweetTheReport
—@USRepKCastor: In live testimony right now, Special Counsel Mueller is illuminating the "sweeping and systematic interference" in our 2016 election, Russian President Vladamir Putin's directed "information warfare" & the obstruction of justice & abuse of power by Trump.
—@kylegriffin1: Mueller pushes back on a Trump talking point. Steube: Did you interview for the FBI director job one day before you were appointed as special counsel? Mueller: "My understanding, I was not applying for the job. I was asked to give my input on what it would take to do the job."
—@AynRandPaulRyan: Why is every Republican screaming at Mueller's hearing? Jim Jordan's flop-sweat, Gaetz, Collins, and Gohmert with their conspiracy theories. I'm half expecting one of them to start talking about Area 51. Bloody embarrassing. #muellerhearings
—@MarcACaputo: Steube: is there any evidence anyone changed their vote as a result of Russia's election interference? Mueller: "that was outside our purview."
—@ABC: "I love WikiLeaks!" Rep. Mike Quigley reads several Donald Trump tweets about how much Trump loves WikiLeaks, asking Robert Mueller, "Do any of these quotes disturb you?" "Problematic is an understatement," Mueller answers.
—@CordByrd: Thank you @mattgaetz and @gregsteube for representing Florida and asking the tough questions. #MuellerHearings #WitchHunt
—@FlaDems: The Mueller report uncovered one of the most serious attacks on our democracy in our history. We owe it to our democracy and the people of our country to hold Trump and his officials accountable. #MuellerHearings
—@FloridaGOP: @DWStweets and @RepShalala owe Florida an apology for the needless investigations and taxpayer funds used on this Witch Hunt. #MuellerHearing
—@RepDMP: I asked #Mueller a very simple question about Trump's attempts to obstruct: Simply attempting to obstruct justice can be a crime, correct? Mueller: Yes. #MuellerTestimony #MuellerHearing @HouseJudiciary
— DAYS UNTIL —
"Once Upon a Time … in Hollywood" premieres — 1; Second Democratic presidential debates in Detroit — 5; "Beverly Hills 90210" reboot premieres — 12; Taylor Swift's new album, 'Lover,' released — 29; Florida Gators opens vs. Miami football — 30; St. Petersburg primary election — 33; UCF Knights football opens vs. Florida A&M — 35; USF Bulls football opens vs. Wisconsin Badgers — 36; FSU Seminoles football opens vs. Boise State — 37; Labor Day — 39; First Interim Committee Week for 2020 Session — 53; "Morning" Joe Scarborough releases "This Ends Badly: How Donald Trump Conned America" — 54; "Joker" opens — 71; Florida Chamber Future of Florida Forum begins — 95; Scott Maddox trial begins — 102; 2019 General Election — 103; 3rd Annual Florida Internet and Television FITCon starts — 105; 2020 Session begins — 173; Iowa Caucuses — 193; New Hampshire Primaries — 201; Florida's presidential primary — 236; 2020 Summer Olympics in Tokyo begin — 365; 2020 General Election — 468.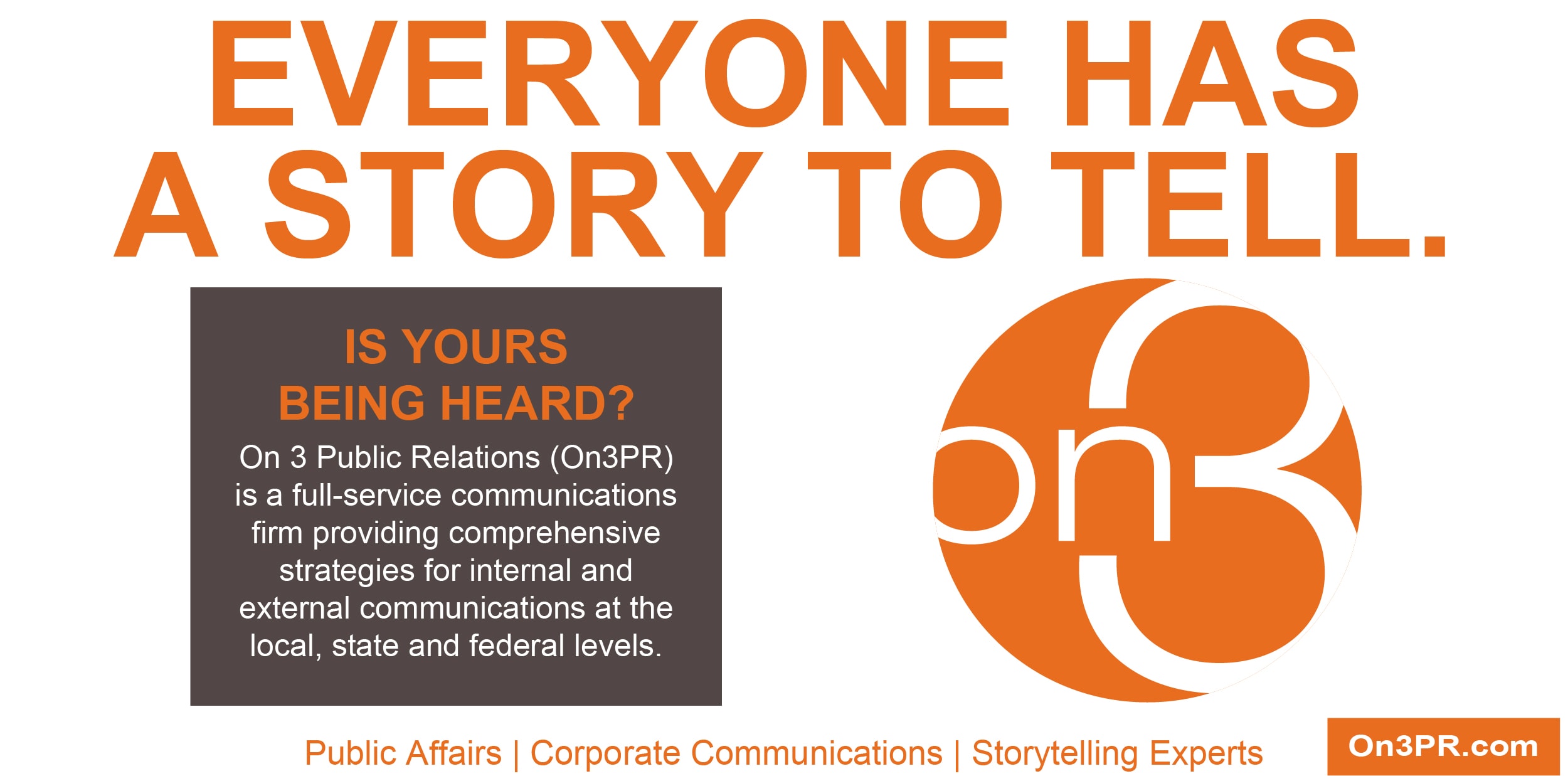 — TOP STORY —
"Mueller: I did not clear Donald Trump of obstruction of justice" via Eric Tucker, Mary Clare Jalonick and Michael Balsamo of The Associated Press — Mueller bluntly dismissed Trump's claims of total exoneration in the federal probe of Russia's 2016 election interference. The former special counsel told Congress he explicitly did not clear the president of obstructing his investigation. In the opening minutes of the hearing, the chairman of the House Judiciary Committee, Rep. Nadler, a New York Democrat, asked Mueller about Trump's claims of vindication in the investigation. "Did you actually totally exonerate the president?" Nadler asked. "No," Mueller replied. Mueller, pressed as to why he hadn't investigated a "dossier" of claims that the Republicans insist helped lead to the start of the probe, said that was not his charge.
"Trump declares Mueller's testimony before Congress a win for the White House" via Jonathan Lemire and Darlene Superville of The Associated Press — The President fired off an onslaught of tweets before the back-to-back hearings even began at 8:30 a.m. All told, he tweeted and retweeted more than two dozen times on Mueller's testimony about his investigation into the president and the Trump campaign's ties to Russia. As it ended, Trump tweeted, "TRUTH IS A FORCE OF NATURE!" Then he strode out of the White House and took a victory lap in front the reporters and cameras assembled on the South Lawn. "It's over," Trump declared. He blasted "the phony cloud" created by the investigation and said, "there was no defense to this ridiculous hoax, this witch hunt."
— DATELINE TALLY —
"Ron DeSantis launches probe of office overseeing professional guardians after death, resignation" via Steven Lemongello of the Orlando Sentinel — DeSantis said his administration is "vigorously" investigating the state office overseeing professional guardians in the wake of its director's sudden resignation, adding he may ask for legislation to address the beleaguered system. Carol Berkowitz, executive director of the Florida Office of Public and Private Guardians, abruptly resigned three days after the Okaloosa County Clerk of Court and Comptroller produced an investigative report on a woman who issued a "do not resuscitate" order against the wishes of an Orlando man. "We were we were obviously concerned with some of the reports," DeSantis said, adding Richard Prudom, secretary of the Florida Department of Elder Affairs, "is pursuing it, and I told him to pursue it vigorously."
"State to track school districts with 'guardian' teachers" via News Service of Florida — More than two months after DeSantis signed an expansion of the controversial school "guardian" program, state officials have not tracked how many school districts will allow classroom teachers to be armed. But that will change. "We do not currently have a list of school districts who are choosing to arm teachers. However, moving forward, we will be collecting this information," said Cheryl Etters, a spokeswoman for the Florida Department of Education. The DoE updates a list of school districts that have decided to implement the guardian program, with 34 of the state's 67 districts now participating. But the list has not detailed how many districts will allow teachers to be armed.
"Charging stations coming to turnpike plazas" via News Service of Florida — Charging stations for electric vehicles will be available or under construction at all Florida Turnpike service plazas by the end of the year, with similar infrastructure along other major highways, Gov. DeSantis said. "If you have a trip, you're going to drive 200, 300 miles. You're not going to have to worry, I mean there's definitely going to be a place (to charge)," DeSantis said during a news conference at the Turkey Lake service plaza in Orange County. Charging stations have already been installed at the Turkey Lane service plaza and the Fort Drum service plaza in Okeechobee County. DeSantis said he expects the state will bid out the work to private firms to install charging stations along other major highways.
Tweet, tweet:
Today we announced a plan to significantly expand Florida's electric vehicle infrastructure by increasing the number of charging stations along major highways throughout the state. pic.twitter.com/M4hwVgFt0I

— Ron DeSantis (@GovRonDeSantis) July 24, 2019
"Rubin sex harassment case is just latest scandal to hit Florida's financial-regulation agency" via Gray Rohrer of the Orlando Sentinel — When the DeSantis and the Cabinet meet Thursday, they'll have to wade through a thicket of sexual harassment charges and counter-allegations, before deciding the future of Rubin, the state's suspended top financial regulator. But what will come next — putting the troubled Office of Financial Regulation on a stable footing — could be a more difficult task. As the drama has unfolded over the last two months, the agency that oversees banks, regulates payday lenders, investigates financial crimes and acts as a watchdog for securities dealers has languished. Its budget is $2.3 million less than it was in 2012, has four fewer branches around the state and its 353 positions are 85 fewer than it had seven years ago.
DOH expected to appeal pot ruling — The Florida Department of Health is expected to appeal a court ruling that declared the state's vertically integrated medical cannabis licenses unconstitutional, Arek Sarkissian of POLITICO Florida reports. The department faces a Wednesday deadline to respond to a July 9 opinion by a three-judge panel at the 1st District Court of Appeal. Sources with knowledge of the agency's decision said it would appeal to the full court. The agency is seeking to overturn an October ruling by Leon County Circuit Judge Charles Dodson, who determined the licenses contradicted a voter-approved constitutional change that legalized medical cannabis in 2016. Dodson's ruling included an injunction to temporarily block the department from issuing vertically integrated licenses until he issued a final ruling in the case.
Spotted — Jeanette Nuñez in "The Hill's Latina Leaders to Watch 2019" via The Hill — When then-Rep. DeSantis approached Nuñez last year about becoming his running mate in Florida's budding gubernatorial contest; she wasn't entirely convinced that it was her time. Not that she wasn't interested, she says. But at the time, the 47-year-old Florida state Representative was weighing a two-year break from politics and an eventual run for the state Senate. DeSantis, however, was persistent. "I like to say he twisted my arm a little," Nuñez said. Of course, she eventually took DeSantis up on the offer.
Assignment editors — Secretary of State Laurel Lee is scheduled to take part in an awards banquet that is part of the Florida Main Street annual conference, 5:30 p.m., Ceviche Tapas Bar & Restaurant, 125 West Church St., Orlando.
"Loranne Ausley joins effort to remove Old Capitol Confederate memorial or add a treason plaque" via James Call of the Tallahassee Democrat — Rep. Geraldine Thompson wants to remove a monument to Leon County's Civil War dead that sits in front of the state Capitol at the intersection of Monroe Street and Apalachee Parkway. Thompson's legislative aide Kahreem Golden said the veteran lawmaker would press for the memorial to be removed to a less prominent spot or have a plaque added to the site that explains Florida's participation in the war was "treason against the United States." Tallahassee's Rep. Ausley endorsed the effort. Ausley calls the obelisk a "painful reminder of an ugly and hurtful history." … "It should be removed," said Ausley, a Democrat running for the state Senate. "I look forward to working with Rep. Thompson to get this resolved once and for all."
"Bill would punish supes for ignoring history" via Florida Politics — State Rep. Thompson plans a 2020 bill to "enforce" instruction on two major topics: the Holocaust and African American history. Tuesday she wrote DeSantis and Commissioner of Education Richard Corcoran to enlist their support. The Windermere Democrat notes that state law provides for the study of the Holocaust and African American history already, and what's needed is to put "teeth" behind the statute by withholding superintendent salaries in noncompliant districts.
"House intervenes in expressway battle" via News Service of Florida — A circuit judge has allowed the Florida House to intervene in a battle about the constitutionality of a new law that overhauls the operation of expressways in Miami-Dade County. Leon County Circuit Judge John Cooper approved a House request to help defend the law, which replaces the long-standing Miami-Dade County Expressway Authority with a new entity known as the Greater Miami Expressway Agency. The authority filed a lawsuit challenging the constitutionality of the change, arguing in part that the law infringes on the local authority of Miami-Dade County. The House filed a motion to intervene last month, saying it has a "direct and immediate interest in preserving its core legislative functions and the constitutionality of its actions."
— STATEWIDE —
"Bulletproof backpacks are selling out in Florida" via Ricky Pinela of the Orlando Sentinel — Bulletproof backpacks can now be purchased in Orlando stores. The company, Guard Dog Security, will be selling the bags at OfficeMax, Office Depot and Kmart. "It's a very tightly woven fabric, it's similar to what people might think of as Kevlar, it's lightweight," said CEO Yasir Sheikh. Since the mass shooting at Marjory Stoneman Douglas High School in Parkland, Sheikh noted the demand for the backpacks went up, giving them steady business. "After the Parkland incident, we sold out six months worth of backpacks in a few days, so now, of course, we've stocked accordingly, and we're prepared for anything, whether it's a spike in sales or back to school," said Sheikh.
"Lawsuit filed over illegal gambling games" via The Citizens' Voice (of Wilkes-Barre, Pennsylvania) — Tom Marino, the former congressman who serves as vice president of government affairs/public relations and counsel for Pace-O-Matic, held a news conference in front of the Got Skillz gaming room … to call out businesses he says operate illegal gambling devices under the guise of games of skill. Lawyers for Pace-O-Matic, a coin-operated video game business, are filing a lawsuit against the owner of Got Skillz for operating suspected illegal gambling devices. (Pace-O-Matic's Florida lobbyist spoke before lawmakers in 2018 on pre-reveal games, slot machine-style video entertainment devices that Florida courts have since said are illegal slots.)
"Putting $0 down on a home was big right before the housing crisis. It's getting popular again" via Caroline Glenn of the Orlando Sentinel — More Central Floridians are taking out zero-down loans to buy a home, but not at the rate or with the risk that helped bring on the U.S. recession a decade ago. Experts say zero-down programs have become more popular since the 2008 housing crisis, creating an easier path to homeownership but posing risks if the market takes an unexpected downturn. In April, zero-down payment loans accounted for 3.6 percent of loans nationally, and 3.5 percent in Orlando, compared with 2 percent nationally and 1.3 percent locally in 2008 when they hit a low. But zero-down loans are still nowhere near as popular as they were prerecession when they made up 12.7 percent of loans nationally and 16.6 percent of those in Orlando.
What Frank Artiles is reading — "NC law doesn't ban transgender people from bathrooms matching their identity, judge says" via The Charlotte Observer — North Carolina's yearslong legal fight over transgender people and bathroom access came to an end as a federal judge approved a settlement that the governor and LGBT rights groups had proposed. The settlement says state agencies and universities can't ban transgender people from using the bathroom of the gender with which they identify. It applies only to public restrooms and similar facilities in state government buildings.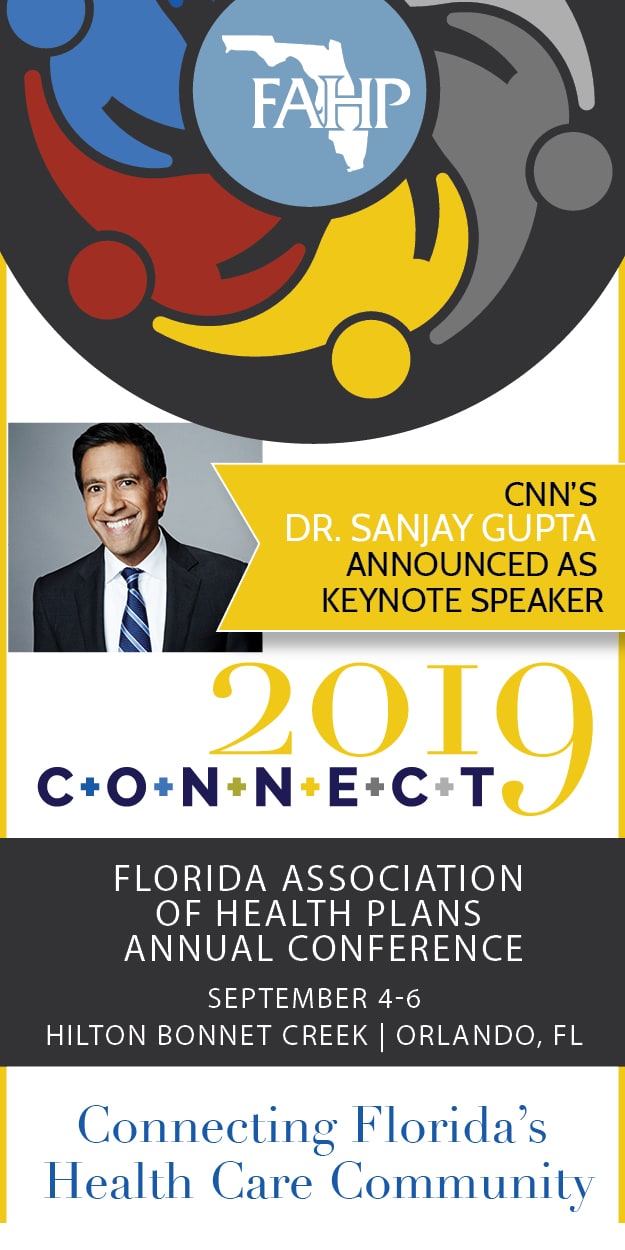 — D.C. MATTERS —
"VP, First Daughter to Jacksonville" via Florida Politics — For the third time in just a few months, Mike Pence is headed back to Jacksonville Friday. This time, he's bringing the "First Daughter," Ivanka Trump, continuing a trend of swing-state campaign stop/fundraiser joint appearances. Pence has been a familiar presence in Jacksonville, where the media is less combative than some other Florida markets.
"Marco Rubio joins Debbie Mucarsel-Powell in pushing for Coast Guard infrastructure upgrades" via Ryan Nicol of Florida Politics — Republican U.S. Sen. Rubio has introduced legislation that would set guidelines aimed to help the Coast Guard catch up on over $2.6 billion in infrastructure maintenance backlog. Rubio has introduced the Coast Guard Shore Infrastructure Improvement Act in the Senate. That's a companion bill to a House measure filed in June by Democratic U.S. Rep. Mucarsel-Powell. The House approved that measure Wednesday. The effort stems from a report from the Government Accountability Office highlighting that $2.6 billion backlog and pushing the Coast Guard to rework its process for addressing maintenance issues. According to that report, "About 45 percent of the Coast Guard's shore infrastructure is beyond its service life."
"Rick Scott invested in Raytheon. He voted to make the company's ex-lobbyist Defense Secretary." via Steve Contorno of the Tampa Bay Times — Scott voted with most of his colleagues to confirm Trump's nominee Mark Esper to the top Pentagon post. Esper spent seven years as a vice president and lobbyist for Raytheon, before joining the Trump defense team as Secretary of the Army in 2017. As of last year, Scott's portfolio included holdings in Raytheon. Scott said he earned between $15,000 and $50,000 from Raytheon in his annual report and he owned between $1,000 and $15,000 of the company's corporate securities stock. Meanwhile, his wife Ann Scott owned as much as an additional $50,000 in Raytheon stock and earned dividends and capitals gains of up to $100,000 on top of what Scott said he earned.
"Scott backs school choice bill" via Florida Politics — Florida's junior Senator wants to do for education nationwide what he did for Florida. To that end, school choice legislation that he co-sponsored in the Senate Wednesday. The Student Empowerment Act would "allow all students — including public, private, religious and home-school students — to use tax-exempt distributions from qualified tuition programs (known as 529 plans) to cover eligible educational expenses, including books, tutoring and testing fees."
"Fundraising issues for Ross Spano continue" via William March of the Tampa Bay Times — Spano's latest campaign finance reports continue to show his campaign owing more money than it has. Meanwhile, his entanglements with campaign finance regulations may be continuing. His latest report doesn't include forms experts say are legally required concerning a bank loan he says he used to repay what may have been illicit loan funds that fueled his 2018 race. Spano's report for the first six months of this year shows his re-election campaign with $160,428 in cash after raising $376,041, but with debts of $176,857. Most of that, $169,500, is owed to Spano himself, from loans he made to the campaign in 2018. But the absence of any filing on the bank loan could suggest another problem.
— 2020 —
"Joe Biden is still acting like it's his to lose, but warning signs are flashing" via Jennifer Epstein of Bloomberg — The former vice president offers a message of inclusivity with a moderate policy agenda aimed squarely at Trump in the general election. But a wide range of vulnerabilities, already evident in polling, fundraising and field organization, could get in the way. Perhaps most worrisome for Biden is that he doesn't appear to excite passions among Democratic voters or insiders like the last two nominees. "Barack Obama was loved. Hillary Clinton was feared," said Democratic strategist Michael Trujillo. "Joe Biden doesn't bring out such strong passions."
"Biden bats away Cory Booker's criminal-justice criticism: 'Cory knows that's not true'" via Rishik Dugyala of POLITICO — Biden stepped up a feud with 2020 rival Booker, saying that it was false for the Democratic senator to call him an "architect of mass incarceration" and that Booker had a spotty criminal-justice record as the Mayor of Newark. "Cory knows that's not true," Biden told reporters in Detroit, following an NAACP presidential forum. He said the 1994 crime bill, which presidential rivals like Booker have criticized Biden for supporting, was written after a "significant part of the incarceration had occurred." Biden hit back, too, saying that when Booker was the mayor, his police department engaged in a "stop and frisk" program — a practice that involves searching civilians for contraband — that mostly targeted African American men.
"How Pete Buttigieg became a fundraising star in Hollywood" via Gene Maddaus of Variety — The Buttigieg campaign has made Hollywood a priority. As the first credible gay candidate for president, he has been able to tap into a network of gay donors, many of whom see his candidacy as a major milestone on the march to LGBTQ equality. According to a Los Angeles Times analysis, Buttigieg raised $402,000 from the entertainment community in the second quarter, ahead of both California Sen. Kamala Harris, at $280,000, and Biden, who entered the race in late April and has raised $170,000 in Hollywood. "He has hit a nerve," says Rick Jacobs, a veteran Los Angeles political adviser. "You don't raise that kind of money if something isn't resonating." His supporters sometimes compare him to Obama, seeing a reasonable, polished communicator who speaks of uniting a divided country.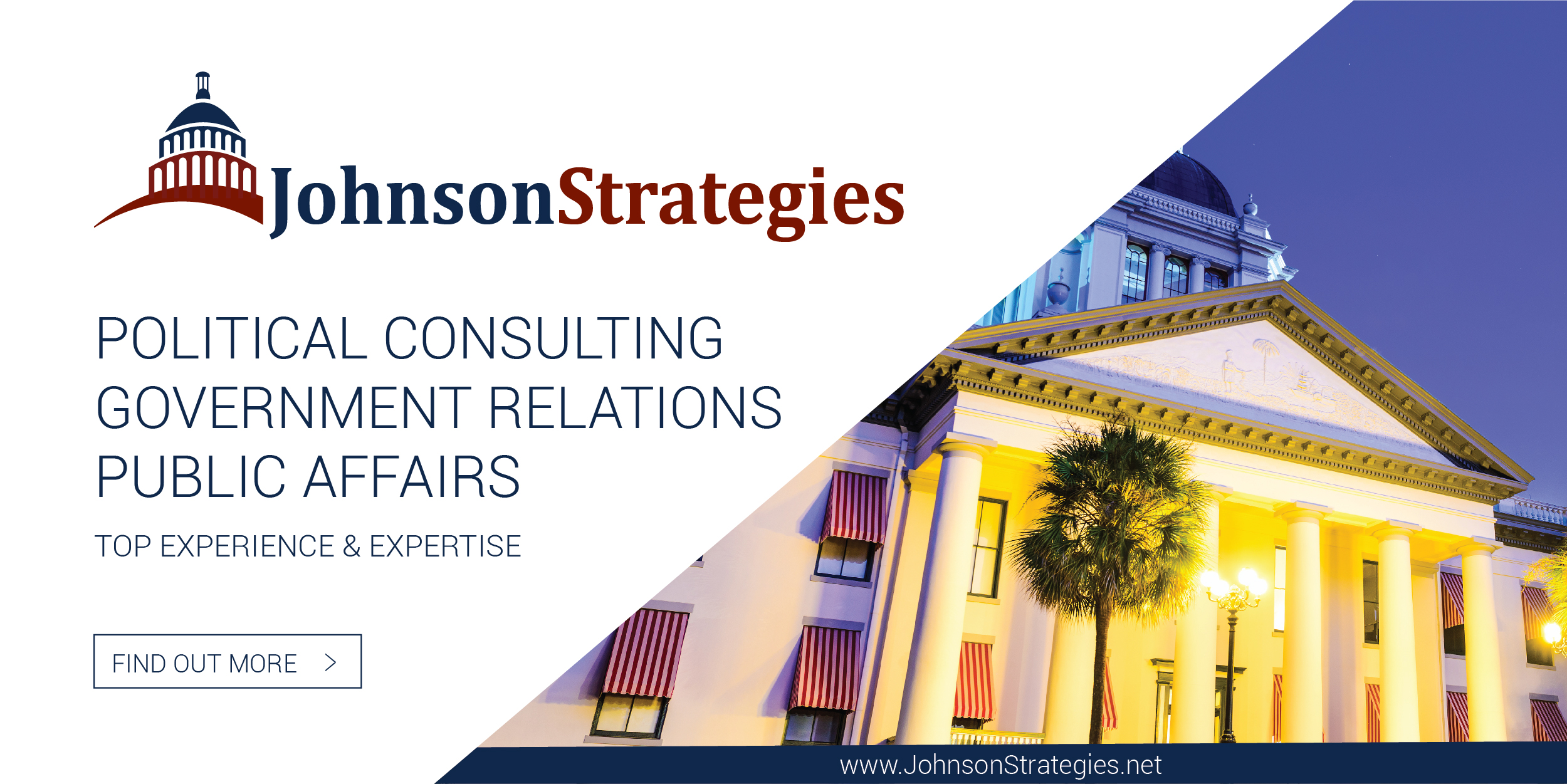 — THE TRAIL —
"2020 ballot proposals gaining steam" via Florida Politics — Four proposed constitutional amendments have cracked 300,000 petition signatures, inching closer to making the 2020 ballot. According to the Florida Division of Elections, the minimum wage amendment backed by Orlando attorney John Morgan had submitted 377,200 valid signatures to county supervisors of elections as of Wednesday afternoon. The initiative currently has the most signatures of all amendments vying to go before voters in the 2020 general election. An amendment that would change primary elections for state offices has notched 363,411, followed by an initiative that would deregulate the state's utility industry at 350,808 signatures and a proposal that would change the wording regarding who can vote in Florida elections at just over 300,000 signatures. It takes 766,200 signatures for proposed constitutional amendments to make the ballot.
"Orlando lawyer who led medical marijuana fight now takes aim at Floridians' paychecks" via Rob Wile of the Miami Herald — If Orlando-based lawyer Morgan has his way, millions of Florida workers could be getting a raise. This week, Morgan announced he had collected enough signatures to put a $15 minimum wage proposal on the ballot for the 2020 election. "In life, I think that you're supposed to do the most, for the most with the least," Morgan, who has amassed a considerable net worth as founder of the law firm Morgan and Morgan, said in an interview. Miami's local Service Employees International Union chapter, 32BJ, is backing Morgan's campaign. It estimates there are already 200,000 Florida workers earning exactly the minimum wage, and millions more making less than $15.
"Dot-com boom? Someone snapped up JoeGrutersforCongress.com" via Jacob Ogles of Florida Politics — The internet domain JoeGrutersforCongress.com has already been reserved, feeding speculation about state Sen. Joe Gruters' ambitions. But Gruters, also Republican Party of Florida chairman, said he has no immediate plans to seek higher office. Instead, he said the actions of a Democratic colleague decided he should plan for the future. "I was talking to one of the guys when the Margaret Good story came out, they thought it was a good idea to buy some of the domains associated with your name," Gruters said. And so close political ally Christian Ziegler, Florida GOP Vice-Chair, registered JoeGrutersforCongress.com and GrutersforCongress.com.
"Carlos Curbelo out" via POLITICO Florida — Former Rep. Curbelo won't seek a rematch with Mucarsel-Powell this cycle: "Now is not the right time for me and for my family. I look forward to staying here at home and contributing to my community." He said there is a "strong possibility" he does run for Miami-Dade Mayor. Curbelo said he believed he could win back his Miami-based seat. A recent poll of the district by McLaughlin & Associates found Curbelo beating Mucarsel-Powell 45-42 percent. Already running is restaurateur Irina Villarino, who has aligned herself firmly with Trump in a district he lost by 16 points. The poll found Villarino losing to Mucarsel-Powell 45-33 percent.
"Former firefighter Wilbur Harbin joins race to replace Oscar Braynon in SD 35" via Ryan Nicol of Florida Politics — This is Harbin's first political campaign. "I'm brand spanking new," he said of his political experience. Harbin, who is running as a Democrat, says he's served as a firefighter in South Florida for 28 years. The last 13 of those years, Harbin says, was spent as a battalion chief. He retired from that post with Miami-Dade County Fire Rescue in February 2019. When asked why he decided to take the plunge and run for political office, he framed himself as an outsider, saying he was unsatisfied with what he saw in Tallahassee. "These representatives have aren't doing what they're supposed to do," Harbin said.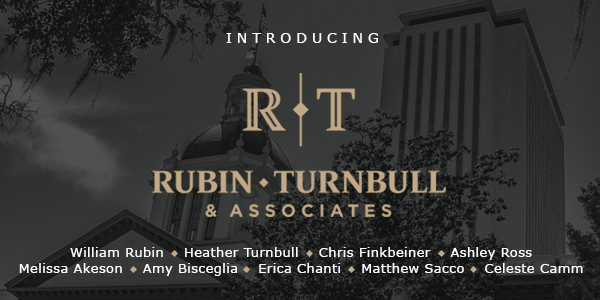 — LOCAL —
"Fort Lauderdale: Contractor who broke water main wasn't digging where it told us" via Larry Barszewski of the South Florida Sun-Sentinel — Fort Lauderdale never warned a contractor that a critical water line lay buried where workers planned to dig last week, a report shows, but city officials say that's because the contractor supplied the wrong address. The misinformation led to a failure that ultimately dried up the city's water supply and led to days of boil-water orders. The contractor, Florida Communication Concepts, used a service called Sunshine 811 to find out whether there were underground utilities it had to watch out for a while doing work for Florida Power & Light Co. "It appears that where the contractor was digging is not where they indicated on the 811 ticket," Deputy City Manager Rob Hernandez said. "Our investigation is still ongoing."
"As ex-deputy accused of planting drugs pleads not guilty, prosecutors drop more of his cases" via Jeff Burlew of the Tallahassee Democrat — Prosecutors are dropping more charges in cases that involved a fired deputy recently arrested for planting drugs on innocent drivers and passengers in North Florida. Last year, prosecutors in the 13th Judicial Circuit dropped charges in 119 cases that relied on testimony from Zach Wester, who worked as a patrol deputy for the Jackson County Sheriff's Office from May 2016 until he was pulled off the road last August. Now, State Attorney Jack Campbell's office is dropping charges in more than a dozen cases stemming from Wester's 10-month stint as a deputy with the Liberty County Sheriff's Office in the 2nd Judicial Circuit.
"Say goodbye to JEA" via Nate Monroe of the Florida Times-Union — The JEA board of directors unanimously authorized CEO Aaron Zahn to pursue privatizing one of the largest publicly owned electric, water and sewer utilities in the United States — the culmination of a monthslong, secret campaign crafted by Mayor Lenny Curry's favored agency executive. Board members were told they had two options: Allow Zahn to layoff more than 500 employees, or allow him to pursue privatization — a ludicrous false choice. It's fitting that the most unqualified CEO will now be JEA's undertaker. Voters will be seduced into this devil's bargain by cheap promises of customer refunds and renewable-energy mandates that will be impossible to enforce once JEA is chopped up and sold off.
"UCF receives record $13 million gift commitment to establish athletic scholarship fund" via Matt Murschel of the Orlando Sentinel — UCF's athletics department received its most significant gift commitment in school history with a $13 million donation that will go into an endowment to fund athletic scholarship support. Gary and Barbara Bryant of Lake Mary presented the gift commitment to the school last month with money going to establish the Gary and Barbara Bryant Family Athletic Endowed Scholarship Fund with proceeds providing athletic scholarship support for both men's and women's student-athletes at UCF. "We appreciate Gary and Barbara's investment in our educational and athletic mission at UCF," said UCF VP Danny White. "Their family legacy at UCF will forever provide life-changing scholarship opportunities for hundreds of young men and women to pursue their academic, athletic, and personal dreams through the student-athlete experience."
"Janet Cruz 'Get the Lead Out' campaign takes shape in Hillsborough" via Janelle Irwin of Florida Politics — Cruz, along with Hillsborough Schools Superintendent Jeff Eakins, officially launched her Get the Lead Out initiative, installing the first of several water filters in water fountains at Philip Shore Elementary School. "There's really no price tag on children's health," Cruz said of her initiative. The Tampa Democrat announced the program to place water filters in more than 130 Hillsborough County public schools built before 1986 where old pipes might leak lead into drinking water after a bill she filed that would have used state funds to pay for water filters failed in the Legislative Session.
"Jane Castor adds to her team. This time it's workforce development" via Charlie Frago of the Tampa Bay Times — In recent weeks, Tampa Mayor Castor has announced the teams of advisers who will help her figure out her next steps. The latest iteration was rolled out Tuesday: The Workforce Development advisory team. It was the third such assembly of counselors Castor was put together since she was sworn in on May 1. The latest committee is branded as the "Transforming Tampa's Tomorrow" initiative. "Growing and encouraging local talent is the surest way to continue Tampa's growth into the future," Castor said. "This team has the reach, connections, and the will to position Tampa for an even brighter future." The group's first meeting will be held at 9 a.m. on July 29 at 201 N. Franklin St., Suite 2900.
Assignment editors — Florida TaxWatch President and CEO Dominic Calabro will join city and county officials to discuss the importance of Florida's participation in the 2020 Census, 3 p.m., Helios Education Foundation, 101 E. Kennedy Blvd., Suite 2050, Tampa.
"Here's exactly how Jeffrey Epstein spent $30 million" via Aaron Brezel of the Miami Herald — To cultivate his image as a high-society multimillionaire, Epstein, who now stands accused of sexually trafficking underage girls, poured millions of dollars into universities, cultural organizations and think-tanks. The Miami Herald compiled 20 years of tax filings from three of Epstein's private foundations. In total, his listed contributions surpass $30 million. In terms of his total gift-giving, $30 million is likely an undercount due to a lack of public filings from a fourth organization, the Jeffrey Epstein Virgin Island Foundation. The only publicly available document for the charity shows $281,477 in gifts and over $13 million in assets in 2002. … It must be noted that some charities have publicly disputed receiving funds from Epstein.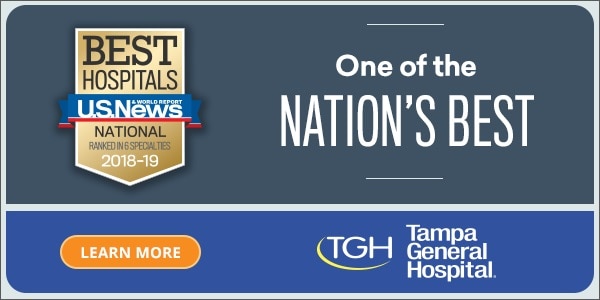 — OPINIONS —
"Small-business moonshot: How to revive the U.S. economy" via Marco Rubio for The National Review — Many Americans see the national unity and political imagination that culminated in the Apollo missions as a product of a bygone era. They are not wrong. We have an obligation to shift gears and get things back in order. Reauthorizing the Small Business Act (SBA), which has not been comprehensively updated since 2000, and the constellation of programs it authorizes is the next critical step. By boosting SBIR and STTR, the renewed act would ramp up the amount of federal funding for research and development available to small businesses, all at no cost to taxpayers. Reauthorization means strategic investment in high-growth, high-potential firms, empowering them to devote resources to research and put the fruits of those efforts into the market.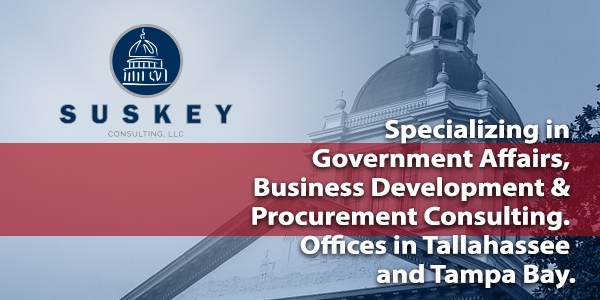 — MOVEMENTS —
What Ballard Partners is reading — "GOP files ethics complaint against Rhode Island Governor for lottery deal" by The Associated Press via CDC Gaming Reports — The Rhode Island Republican Party says it has filed a complaint with the state ethics commission against Democratic Gov. Gina Raimondo over a proposed deal with the company that runs Rhode Island's lottery. Brandon Bell, the party's special counsel, said Wednesday he filed the complaint, alleging Raimondo violated state law by negotiating and entering into a tentative agreement with International Game Technology to extend its services until 2043 without a competitive bid process. (IGT, repped by Ballard Partners, also provides "support systems and services" to the Florida Lottery.)
Appointed — Richard Burke to the Florida Transportation Commission.
New and renewed lobbying registrations:
Nick Iarossi, Megan Fay, Kenneth Granger, Ron LaFace, Scott Ross, Capital City Consulting: Elite DNA Therapy Services, The GEO Group
Fred Karlinsky, Greenberg Traurig: Kin Interinsurance Network
S. Curtis Kiser: Public Employees Relations Commission
Kevin Reilly: The GEO Group
Jason Winn: Florida Podiatric Medical Association
— ALOE —
What Michelle Todd is reading — "The airport lounge is much improved, if you can squeeze in" via Julie Weed of The New York Times — With the robust economy, more passengers than ever are willing to pay to get into the lounges, said Gary Leff, creator of the travel advice website View From the Wing. And that has added to a problem: The clubs have become victims of their own success — at times too full to accommodate all who are allowed to enter. International business- and first-class ticket holders have always been welcomed. But now, fliers can pay for a yearlong or sometimes a day pass. In addition, credit card companies like Citi, Chase and American Express have been offering lounge access as part of their airline partnership or premium credit card offerings. And, of course, with the economy still strong, more people are traveling.
"It turns out people from Florida are better at guessing if a 'Florida Man' story really happened in Florida" via Chris Wilson of Time magazine — Last month, I presented TIME readers with 20 such weird headlines with the state of the alleged offender redacted — only 10 of which were from Florida. Readers were challenged to identify which were which: Florida or Not Florida. On average, users identified bona fide Florida men and women a shade better than flipping a coin, with an average score of 11.9 out of 20, bending toward a higher success in identifying Floridians. Native Floridians correctly identified the Florida stories 7.1 times on average compared to 6.5 for those from anywhere else. They didn't do any better with the non-Florida stories.
"Forbes' most-valuable list not kind to Florida sports franchises" via Noah Pransky of Florida Politics — Just two of the nine major pro teams to call Florida home made this year's list: the Miami Dolphins, 33rd in the world with an estimated value of $2.6 billion; and the Jacksonville Jaguars, 49th in the world with an estimated value of $2.1 billion. Not a single one of Tampa Bay's three major franchises made the top-50 list, including the Tampa Bay Buccaneers, ranked 12th in the world back in 2010. More bad news for the Bucs' owners, the Glazers: their Manchester United franchise was one of only two in this year's top-50 to lose value from 2018. Forbes estimated ManU was down 8 percent from last year to a $3.8 billion valuation in 2019, sixth in the world overall.
Hard Rock Hotels awarded top rank in J.D. Power 2019 Guest Satisfaction Study — The chain, controlled by the Seminole Tribe of Florida, placed No. 1 in the "2019 North America Hotel Guest Satisfaction Study" among upscale hotel chains. "This year marks the first year the brand qualified for the study, which analyzes and ranks 85 different hospitality brands to measure guest satisfaction, advocacy and loyalty," a release said. "All of us at Hard Rock are thrilled to receive this accolade," said Dale Hipsh, senior vice president of Hard Rock Hotels. "Today, we are affirmed that our guests acknowledge and appreciate our unique vision." Florida properties include its Hollywood hotel & casino, which underwent a $1.5 billion renovation to include the world's first guitar-shaped hotel.
— HAPPY BIRTHDAY —
Celebrating today are state Rep. Anika Omphroy and Melissa Dempsey. Never forgotten is the late Steve Madden, whose birthday was today.
—
Sunburn is authored and assembled by Peter Schorsch, Phil Ammann, Jim Rosica, and Drew Wilson.
The post Sunburn — The morning read of what's hot in Florida politics — 7.25.19 appeared first on Florida Politics – Campaigns & Elections. Lobbying & Government..