This week it's Margaret Good.
Next week it could be Adam Hattersley.
Blame ambition, an optimistic forecast, or the call of being in a Democratic majority, but the lure of Congress continues to woo Florida House Democrats.
It's a no brainer the Democratic Congressional Campaign Committee wants proven election winners challenging incumbents like GOP Reps. Vern Buchanan and Ross Spano.
But in Tallahassee, there's a certain somberness accompanying this news.
"There's no way you can replace a Margaret Good or an Adam Hattersley in the Florida House," said House Democratic Leader Kionne McGhee. Still, he believes the Democratic caucus boasts 47 members talented enough to champion the cause.
If these two go, the caucus will lose a pair of strong freshman, one a Deputy Democratic Leader. But in a chamber filled with political optimism, change remains constant, said Rep. Evan Jenne.
"When you lose good House members, you miss them at meetings, on the floor and just walking around the building. But it happens every cycle — on both sides," he said.
Jenne, set to share Democratic leadership with Bobby DuBose after the 2020 election, acknowledges significant political consequences as well. Good and Hattersley flipped red sets blue in 2018. What happens now?
Jenne won't discuss Hattersley's seat; the Riverview Democrat has yet to declare. But Good is one of four House Democrats representing districts won by Donald Trump in 2016.
Last November, she won by the smallest margin of any victorious House Democrat.
"That's not an easy district for Democrats to win, but we have shown with great candidates we can play in any part of the state," he said.
The Florida House Victory Fund already has eyes on recruits, Jenne promised.
McGhee said it's ultimately up to the people. And the people voted Democratic as recently as November, so he's confident.
—
Latino voters will make up an increasing share of the electorate in 2020, and that doesn't bode well for Trump, according to a new poll from Priorities USA, a Democratic Party super PAC.
The committee found 25 percent of Florida Latino voters are firmly behind the president, and another 11 percent were leaning his way. Meanwhile, 57 percent are either planning to vote for a Democrat or seriously considering it.
About the only bright spot for the President is his standing with Cuban American voters, 41 percent of whom plan to vote for him in 2020 compared to 24 percent who plan to vote for the Democratic nominee. That metric is the only one in the poll, which also measured Arizona and Nevada, to show Trump above water.
That margin is dwarfed by the number of Puerto Ricans and voters of South American descent living in Florida who are ready for a change — the "certain to vote" blocs and are nearly 2-to-1 against him. And more than 20 percent in each of those demos have one foot in the D column.
Priorities USA attributes POTUS' weak showing to Trump's immigration policies, which they say "are deeply unpopular with the Latino communities in these states, and can be seen as emblematic of his larger racist and divisive message that, not surprisingly, is toxic with Latino voters."
Still, the PAC says it needs to up its outreach efforts to capitalize on the trend. Among the "softer Democratic supporters" that means addressing their priorities rather than relying solely on anti-Trump sentiment.
In Florida, a quarter of respondents said health care was their top issue, followed by 23 percent who said immigration and 16 percent who picked gun violence.
—
"Chances of a tropical system double to 60% as a disturbance creeps toward Florida" via Joe Mario Pederson of the Orlando Sentinel — In a matter of six hours, odds rose to 60 percent that the disturbance over the Bahamas would become a tropical system by Wednesday as it moves toward Florida, according to the National Hurricane Center. If the disturbance develops into a tropical storm, it would be the third named storm of 2019, with the name "Chantal." The disturbance was detected Sunday afternoon and had a 20 percent chance of tropical development within 48 hours. By 8 a.m. Monday those chances crept up to 30 percent but have since ballooned. The disturbance is expected to follow a possible curve up the east Florida Peninsula and toward the Georgia coast, the NHC said.
—
Congratulations — To Florida Senate attorney Kelly Kibbey and veteran political operative Ryan Smith of McNicholas & Associates, who got engaged Saturday in Charleston, South Carolina. We wish them both the best and are excited about the upcoming nuptials!
— SITUATIONAL AWARENESS —
—@LedgeKing: @POTUS on #PuertoRico recovery where @fema has so far signed off on only 9 permanent projects following #hurricaneMaria: "I'm the best thing that ever happened to Puerto Rico … They don't like to give me the credit for it, but we did a great job …"
—@lmower3: So the Washington Post is proposing a different theory about the "noncitizen" voting initiative in Florida: It's designed by @realDonaldTrump supporters as a wedge issue for the 2020 election

—@GoodforFlorida: I'm so excited to officially announce — I'm running for Congress in Florida's 16th! We deserve so much more from our government and I look forward to doing the hard work to make real change in people's lives. Join our campaign today!
—@Mdixon55: Classic. An official congressional announcement at 1:30 am
—@MarcACaputo: This district looks like a real uphill climb for Good.
—@RepStephMurphy: No matter who sits in La Fortaleza, I will always fight for true equality and democracy for the American citizens of Puerto Rico.
—@AGAshleyMoody: The massive Equifax data breach shows what happens when companies fail to protect FL consumers' personal info from cybercriminals. I'm proud of our team who secured restitution for those who were harmed.
—@mark_bogen: I want to thank the Florida Division of Emergency Management and it's director, Jared Moskowitz, for sending 375,000 bottles of water to Broward County last week in its time of need. Your quick response helped so many people in our county. @FLSERT @JaredEMoskowitz
—@MitchPerry18: ACLU attorney takes note of Gov. [Ron] DeSantis signing statement on Amendment 4 bill that it was a mistake to allow violent felons the right to vote Oof
—@BillGalvano: It was an honor to receive the Senatorial Leadership Award at the Florida Prosecuting Attorneys Association's annual meeting. Thank you!
—@jacobogles: For those who care about #FL72, also known as the most pro-Trump FLHouse district now held by a Democrat. Blue Team exudes confidence here as well, Good did win twice in '18. I hear three people seek party backing, though I only know the identities of two. Stay tuned.
—@NWSMiami: Jul 22 Watching the Tropics: Disturbance over the Bahamas. Regardless of development locally heavy rainfall and gusty winds will be possible tonight through Tuesday #FLwx
— DAYS UNTIL —
Robert Mueller testifies to Congress — 1; "Once Upon a Time … in Hollywood" premieres — 3; Second Democratic presidential debates in Detroit — 7; "Beverly Hills 90210" reboot premieres — 14; Taylor Swift's new album, 'Lover,' released — 31; Florida Gators opens vs. Miami football — 32; St. Petersburg primary election — 35; UCF Knights football opens vs. Florida A&M — 37; USF Bulls football opens vs. Wisconsin Badgers — 38; FSU Seminoles football opens vs. Boise State — 39; Labor Day — 41; First Interim Committee Week for 2020 Session — 55; "Morning" Joe Scarborough releases "This Ends Badly: How Donald Trump Conned America" — 56; "Joker" opens — 73; Florida Chamber Future of Florida Forum begins — 97; Scott Maddox trial begins — 104; 2019 General Election — 105; 3rd Annual Florida Internet and Television FITCon starts — 107; 2020 Session begins — 175; Iowa Caucuses — 195; New Hampshire Primaries — 203; Florida's presidential primary — 238; 2020 General Election — 469.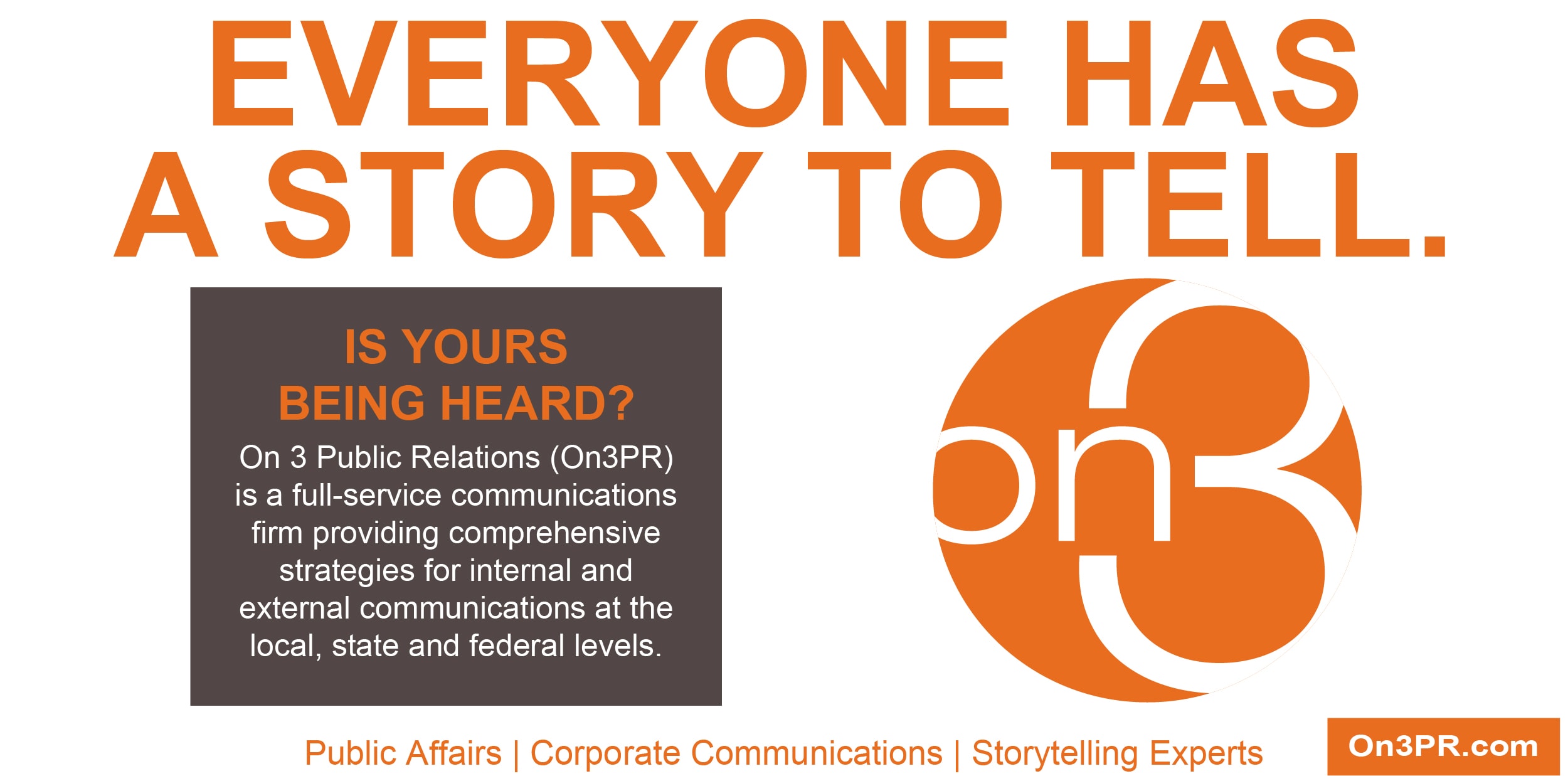 — TOP STORY —
"It's official: Margaret Good is running for Congress" via Jacob Ogles of Florida Politics — In one of the worst kept secrets in Florida politics, state Rep. Good has announced she is running for Congress. The Sarasota Democrat announced she would challenge U.S. Rep. Buchanan. "I have realized it's not just my state house district that needs better representation," Good told Florida Politics. "It's this entire region." Buchanan, a Sarasota Republican, in November won reelection to a seventh term in Florida's 16th Congressional District. He welcomed the Democrat to the contest. "Next year's election is going to be pivotal to determine the direction of the country," Buchanan said. "I look forward to being part of that discussion."
As Fla Pol told you — "Good, Democrat who won Florida House seat in Donald Trump territory, now running for Congress" via Steve Contorno of the Tampa Bay Times — Less than two years after Good defeated Republican James Buchanan in a closely watched Florida House race, she has now set her sights on unseating his father. Good announced she's running for Congress and will challenge seven-term incumbent Buchanan for his Sarasota-based district. "I'm not afraid of a tough fight when it's about doing what is right in this community," Good said in an interview shortly after jumping in the race. "Because when you're motivated to do the work and be the best representative you can, that resonates with people." Good proved to be a formidable fundraiser in her 2018 race and when she narrowly won a full-term later that year by about 1,200 votes.
— DATELINE: TALLY —
"Power plant plan draws fire from environmentalists" via Jim Turner of News Service of Florida — Sierra Club Florida is pressing forward with concerns about greenhouse-gas emissions as Gov. Ron DeSantis and the Florida Cabinet prepare this week to consider approving a Tampa Electric Co. power-plant project. The Sierra Club, which wants alternative energy sources such as solar power, disagrees with the findings of an administrative law judge who recommended that the plan be approved by DeSantis and Cabinet members, who serve as the state Power Plant Siting Board. Diana Csank, a representative of the Sierra Club, told Cabinet aides last week that questions remain about Tampa Electric's plan to use natural gas … attorney Larry Curtin, representing Tampa Electric, said a recommended order from the administrative law judge addresses the Sierra Club's concerns.
Former OFR chief "got pressure" to drop case — Florida's top financial regulator under former Gov. Rick Scott says CFO Jimmy Patronis' office urged him to end a 2018 legal battle with a securities broker who made a significant donation to Patronis' campaign. As reported by Matt Dixon of POLITICO Florida, Drew Breakspear, who led the Office of Financial Regulation from 2012 until Patronis forced him out in 2018 amid a series of public clashes, says his office was discouraged from getting involved in a fight broker Patrick Dwyer was having with the Financial Industry Regulatory Authority. "We got pressure to drop it," Breakspear said, adding the pressure came from Patronis' office. "Dwyer gave that contribution, and two weeks later, we got pressure." Patronis denies Breakspear's account.
—"Florida's bank regulator scandal comes to a head this week. Here are 5 big questions about it." via Lawrence Mower of the Tampa Bay Times
"Florida grand jury on school safety says 'numerous' districts not following post-Parkland laws" via Emily Mahoney of the Tampa Bay Times — That's according to that grand jury's first interim report, released by Florida Attorney General Ashley Moody's office. "We have heard days of testimony from Department of Education, school district and law enforcement officials regarding administrative hurdles, increased costs to their districts, and shortages of the qualified employees necessary to bring these districts into compliance with these important safety measures," the report reads. The grand jury also pointed to problems between districts and law enforcement, both of which are tasked with ensuring that every public-school campus has armed security, along with many other mandates.
What Richard Corcoran is reading — "School district turns unused cafeteria food into frozen, take-home meals for kids" via WSBT.com — A school district in Indiana is working to provide take-home meals for students in need to ensure they have enough food to eat over the weekends. Elkhart Community Schools teamed up with a nonprofit group called Cultivate to create a pilot program that will provide weekend meals … As part of the pilot program, 20 kids will receive a backpack with eight individual frozen meals every Friday until the end of the school year. The meals will be made using food that cafeteria workers prepared but never served.
"Ahead of 2020, Republicans craft immigration policy" via Ana Ceballos of the News Service of Florida — Sen. Joe Gruters and Senate Judiciary Chairman David Simmons plan to file measures that illustrate different approaches to the thorny topic of immigration, the source of some of the Legislature's most heated controversies in recent years. While Gruters' proposals would further crack down on illegal immigration, Simmons is seeking to add protections for undocumented residents living and working in the Sunshine State. Simmons says he will file legislation that would give undocumented immigrants legal permits to work and drive in Florida, in an effort to bring them "out of the shadows" and have them follow state laws. Such a policy change would have an impact on roughly 800,000 undocumented immigrants living in the state.
"Citrus officials focus on ramped up marketing strategies" via Lakeland Ledger — The Florida Citrus Department is passing the plate, or perhaps the glass, hoping people are willing to give millions of dollars to expand marketing for orange juice. That was one of the more concrete things the Florida Citrus Commission, the department's governing body, agreed to during a six-hour workshop.
— STATEWIDE —
"Pension suspension lawsuit in Florida could become a dogfight" via James Call of the Tallahassee Democrat — A dispute over who gets to supervise the Department of Corrections canine unit almost cost Samuel Culpepper his state pension, according to his lawyers. Culpepper retired in May as the DOC's Director of Intelligence. Earlier this month, the State Board of Administration placed a hold on his retirement account. When the SBA froze his pension, he filed a lawsuit. The SBA lifted the hold the next day. Now his lawyers say that the encounter with IG Lester Fernandez was part of a ploy to regain control of DOC's 31 dogs that the department deploys to detect and recover contraband at state prisons. The canines were taken from the IG three years ago when the Intelligence unit was created.
"Three plans win Healthy Kids contracts" via the News Service of Florida — The Florida Healthy Kids Corp. Board of Directors has approved contracts for three insurance companies to provide coverage in the Florida Healthy Kids program, which serves children ages five through 18. Effective Jan. 1, two health plans, Aetna Better Health of Florida and Simply Healthcare Plans, will provide coverage in all 67 counties. Community Care Plan, which is jointly owned by the North Broward and South Broward hospital districts, will be available to families in Indian River, Okeechobee, St. Lucie, Martin, Palm Beach, Broward, Miami-Dade and Monroe counties. Florida Healthy Kids currently provides subsidized coverage to 193,000 children and non-subsidized, or "full-pay," coverage to 15,500 children.
"When it comes to affordable housing, Florida needs to step it up, Influencers say" via Samantha Gross of the Miami Herald — In a new survey of the Florida Influencers, a group of 50 prominent political and policy figures from across the state, nearly three quarters (73 percent) said the state should dedicate 100 percent of the money in the Sadowski Affordable Housing Fund to affordable housing instead of sweeping it for other uses. Many recommended subsidies for workforce housing, incentives for developers to build more affordable housing or using public land to sell or lease to developers who commit to building it. Others took a bolder approach like Annie Lord, the executive director of advocacy group Miami Homes For All. Lord insists the Governor veto any bill that spends Sadowski dollars on anything other than affordable housing.
"Financial services sector bolsters Florida's economic growth in June" via Malena Carollo of the Tampa Bay Times — Florida's economy remained strong in June, and the financial service sector is partly to thank. Florida's unemployment rate stayed at 3.4 percent from May to June, and the state added 16,100 jobs over the month (up less than 1 percent). It has gained and 218,800 jobs since last June (up 2.5 percent). Business and professional services, which includes the financial service sector, added the second-most jobs between June 2018 and last month (40,500 jobs), following education and health services (54,700 jobs). The only sector to lose jobs was information (500 jobs), which includes newspapers.
"Okaloosa boasts lowest jobless rate in Florida" via The Destin Log — The Okaloosa County metropolitan statistical area boasted Florida's lowest jobless rate in June, at 2.9 percent, according to figures released by the state Department of Economic Opportunity. Gov. DeSantis touted private-sector job creation Friday as Florida's unemployment rate held steady from May to June. The 3.4 percent jobless rate for June reflected 349,000 Floridians out of work — down 4,000 from May — from a workforce of 10.3 million.
"Florida Chamber: Access to talent is top concern among small business owners" via Janelle Irwin Taylor of Florida Politics — The Florida Chamber of Commerce's Third Quarter Small Business Index Survey shows access to talent is a top concern among small businesses. "Florida's small businesses continue to be concerned about being able to hire a talented workforce," said Jerry Parrish, Chief Economist and Director of Research at the Florida Chamber Foundation. "Improving Florida's talent pipeline for a better workforce will help ensure jobs have talented employees and will help put workers on the path to prosperity." The Chamber surveyed 130 small businesses; 27 percent listed workforce quality as their top concern. The next highest concern was economic uncertainty, with 12 percent indicating that was their biggest worry as owners anticipate another economic recession.
What Jeff Brandes is reading — "Are Uber and Lyft the future of transit? Not so fast" via Aaron Short of StreetsBlog USA — Cities that turn to technology companies to save their transit systems are bound to be disappointed. Pinellas County's transit authority was the first in the country to supplement its bus service with taxpayer-subsidized rides from Uber in February 2016. A new report from the Shared Mobility Center shows that West Floridians were too optimistic about the effects that such taxi companies would have on transit. In the first phase of the authority's Direct Connect program, only two Uber rides were ordered per day. The second phase extended the service, allowing passengers to get rides to or from one of eight designated locations across the county, but trips rose to only 40 per day by October 2017.
"Best state for retirement? Answer isn't necessarily Florida" via RouteFifty.com — Though thousands of elderly people migrate south to Florida to retire each year, a new ranking of the best and worst states for retirement shows that other, less obvious places may be better suited to the needs of the graying population. The rankings, compiled by BankRate, a consumer financial services company, were based on the factors of affordability, crime, culture, weather, and wellness. These created a surprising, Midwest-heavy top five: Nebraska, Iowa, Missouri, South Dakota, and Florida.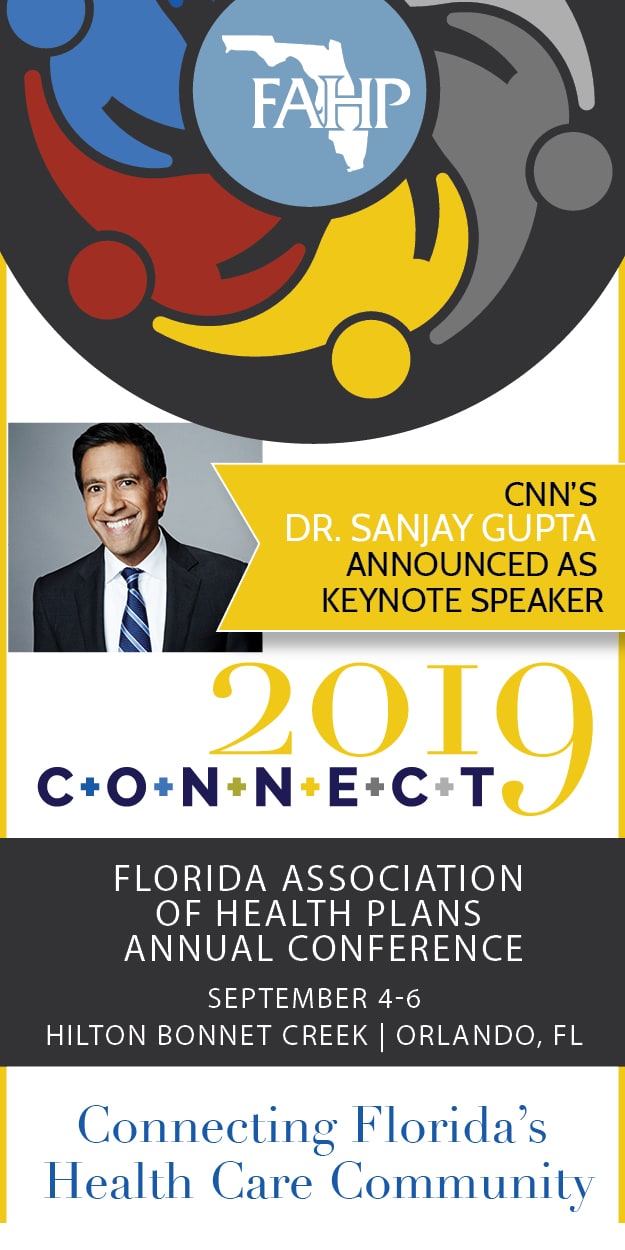 — D.C. MATTERS —
"Federal budget would raise spending by $320 billion" via Emily Cochrane, Alan Rappeport and Jim Tankersley of The New York Times — White House and congressional negotiators reached accord on a two-year budget that would raise spending caps and lift the government's debt ceiling, likely averting a fiscal crisis but splashing still more red ink on an already surging deficit. If passed by Congress and signed by Trump, the deal would stop a potential debt default this fall and avoid automatic spending cuts next year. The agreement would also bring clarity about government spending over the rest of Mr. Trump's term. But it is another sign that a Capitol once consumed by fiscal worries simply no longer cares — even as the government's red ink approaches $1 trillion a year.
"Meet the woman who ties Jeffrey Epstein to Donald Trump and the Clintons" via Ben Schreckinger and Daniel Lippmann of POLITICO — People who know those involved said Epstein's connections to two U.S. presidents ran through one bubbly British heiress: Ghislaine Maxwell. Maxwell, who has denied accusations made in civil suits of aiding and participating in Epstein's sexual abuse of minors, has been among the financier's closest associates. Unlike Epstein, she comes from a rarefied background that gave her entrée to the rich and powerful. For years, beginning in the early '90s, Maxwell and Epstein cut glittering figures on the Manhattan and Palm Beach social circuits, with Maxwell taking the lead. Her family knew Trump before Epstein arrived on the scene, and she continued to socialize with Chelsea Clinton after Epstein was jailed on sex offenses.
"Donald Trump's Doral resort among finalists to host 2020 G-7 Summit" via Ryan Nicol of Florida Politics — With the U.S. set to play host for next year's G-7 meeting of world leaders, the Trump administration is considering using Trump National Doral to host the event. That's according to a report from Jonathan Swan of Axios. The selection process has been narrowed down to a "final few choices," according to Swan. Among those choices is the Miami golf club owned by the President. As President, Trump has utilized his properties in an unprecedented manner. While Trump resigned from the Trump Organization before his inauguration, his family still controls the trust containing those holdings. The President remains the sole beneficiary.
"Marco Rubio aims to boost small biz, counter China, with SBA reauthorization" via Niels Lesniewski of Roll Call — You might not realize that Rubio is the chairman of the Small Business and Entrepreneurship Committee. But the Florida Republican has been active with that part of his portfolio too, unveiling a chairman's mark for what would be the first full reauthorization and overhaul of the Small Business Administration in almost 20 years, and holding a field hearing on the role of small businesses in the Sunshine State's space industry. Among other provisions, it would seek to improve funding possibilities for research and development and advancement in new technology. Rubio wants to focus on enhancing opportunities for small business to compete for contracts and in support of the aerospace and defense sectors.
What St. Augustine Distillery Company's Philip McDaniel is reading — "Flying in" via POLITICO Influence — Members of the Distilled Spirits Council of the United States and the American Craft Spirits Association are on the Hill this week pushing for passage of the Craft Beverage Modernization and Tax Reform Act, which would change tax rules on beer, wine and liquor, and discussing how tariffs that other countries have put in place in response to President Trump's tariffs are hurting the industry. They'll meet with Senate Majority Leader Mitch McConnell and Sens. Ron Wyden, Rob Portman and Jon Tester.
"U.S. consulates 'abusing their discretion' to stop legal immigration, lawyers say" via Monique Madan of the Miami Herald — For one South Florida man, half a million dollars couldn't cut it. For the U.S. citizen to bring his parents from overseas on immigrant visas, the Department of State wanted proof that he had at least four times the required amount. In his case, federal law says the man only needed to show $220,000 in assets, but the U.S. demanded proof of $1 million. "I feel like I'm in an Austin Powers movie," the man's attorney, Tammy Fox-Isicoff, told the Miami Herald. "The embassy wants proof of $1 million in assets to immigrate to the U.S., totally disregarding the law. Tell me this administration isn't trying to stop even legal immigration.
"Former U.S. Rep. Cliff Stearns fined by feds over 'zombie' campaign spending" via Noah Pransky of Florida Politics — Stearns is the first casualty of the Federal Election Commission's crackdown on zombie campaigns, agreeing to pay a $6,900 fine and reimburse his campaign $8,120 for violating federal law prohibiting personal use of campaign funds. That included expensive meals, travel, checks to former colleagues he later lobbied, and $1,000-a-month payments to his wife for filing simple campaign documents. According to the FEC's settlement agreement with Stearns, it found probable cause the former Congressman violated the law by spending thousands of dollars on fees and meals related to a conservative ideas conference, membership fees, and expenses at the National Republican Club of Capitol Hill and a Jacksonville hotel stay.
"Wasserman Schultz wants authority to enter migrant centers without warning" via South Florida Sun Sentinel — Congresswoman Debbie Wasserman Schultz isn't sure exactly what goes on inside the nation's migrant detention facilities, but she wants the ability to check without warning that she's coming. Wasserman Schultz put forth a bill Monday prohibiting congressional members from being denied entry to any migrant facility operated by the Department of Homeland Security, the Department of Health and Human Services or private contractors working on those agencies' behalf. The bill also would allow congressional members to visit facilities without notice.
— 2020 —
"A peek inside Trump's digital-first strategy" via Noah Pransky for Florida Politics — Trump, America's Tweeter-in-Chief, has harnessed social media in a way no other U.S. politician has ever done before. But the president's digital strategy goes far beyond typing whatever is on his mind, 280 characters at a time. That information is used to solicit donations, but it's also used to put ads in front of both supporters and enemies alike, aiming to motivate or discourage specific behaviors. According to online spending data tracked by Bully Pulpit Interactive, Trump is spending hundreds of thousands of dollars on immigration-related ads online — some targeting his base with one message, while others target Latino voters with a completely different message.
"Bernie Sanders might be losing his New Hampshire firewall" via James Pindell of The Boston Globe — With a little more than six months to go until the 2020 New Hampshire primary, Sanders can no longer take the state for granted. He has gone from being the unquestioned front-runner to second place — and sliding. A University of New Hampshire Survey Center/CNN poll found Sanders dropping 11 points among likely Democratic primary voters since April. He relinquished first place to former Vice President Joe Biden and tied with Sen. Elizabeth Warren of Massachusetts. And while Sanders dropped there, Warren has surged by 14 points.
"Beto O'Rourke's presidential run has hit rock bottom so fast, even I feel bad for him" via Ryan Rusak for the South Florida Sun-Sentinel — Not even a year ago, he came closer to winning a statewide office than any Texas Democrat in two decades. He even won Tarrant County, a rare feat. And although he lost to Sen. Ted Cruz, his arrow seemed to point only up. Now it appears that was his peak. A recent poll in New Hampshire had him at 0.0%. That is neither a typo nor an "Animal House" joke. There's increasing talk that O'Rourke should drop out and run for Senate again, this time against John Cornyn. I was one of the few political journalists who maintained much skepticism about O'Rourke during his Senate run but rarely have we seen a candidate fall so far so fast.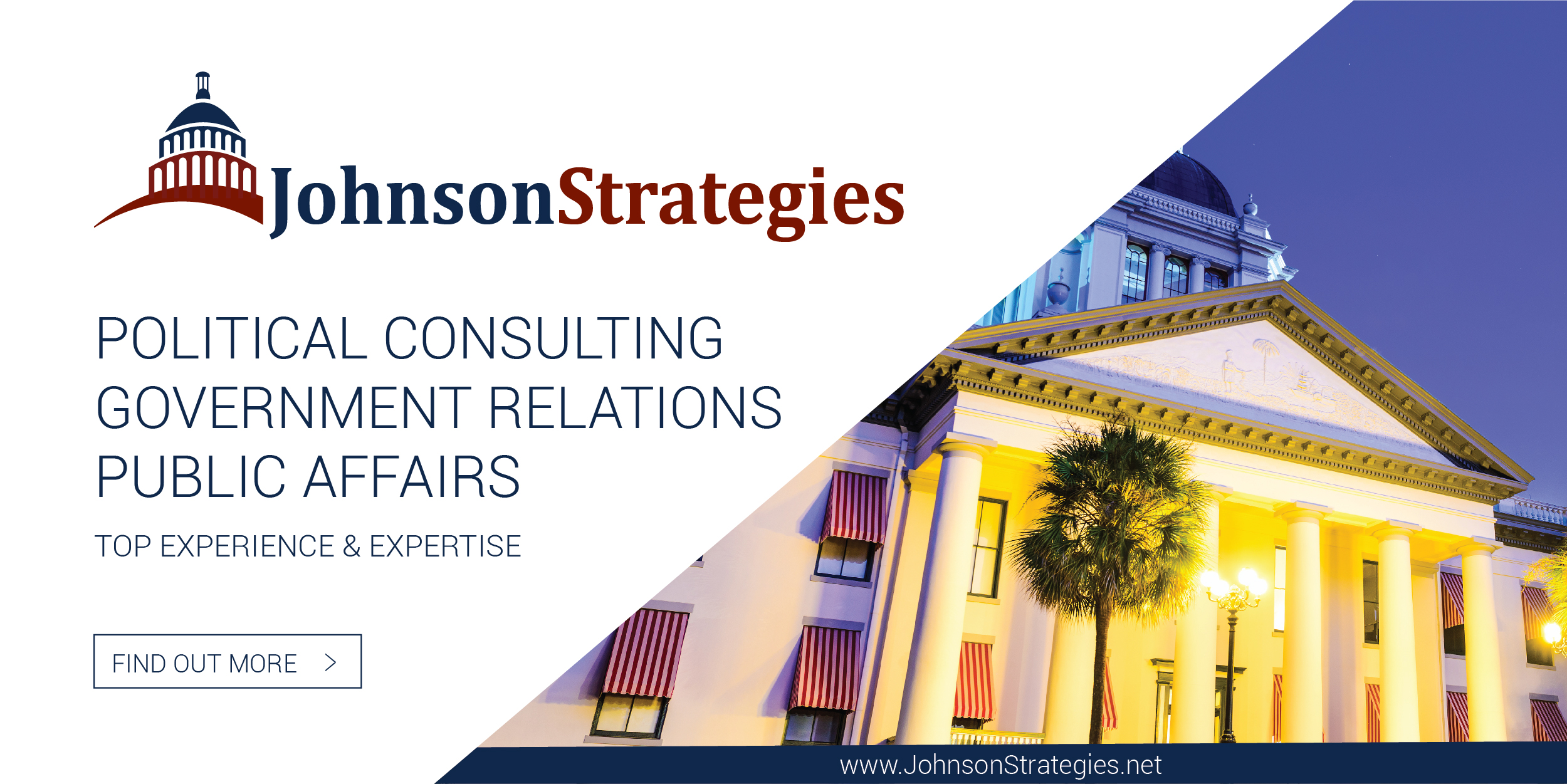 — THE TRAIL —
"John Morgan launches website, social media campaign pushing for minimum wage amendment" via Ryan Nicol of Florida Politics — Morgan has announced the formal launch of the campaign to push for passage of a new constitutional amendment raising the state's minimum wage to $15 per hour. Morgan is backing the political committee Florida for a Fair Wage, which is behind the proposed amendment. The group has already spent months working to acquire signatures to place the effort on the ballot. But they're now shifting into the gear of trying to win over the public. On Monday, Morgan announced the launch of a new website to help advocate for the amendment. The group's Facebook and Twitter pages are now also online. "There is no doubt in my mind that is an uphill battle," Morgan said in an email to supporters.
"Secret donors and Trump allies: Inside the operation to push noncitizen voting laws in Florida and other states" via By Amy Gardner and Alice Crites of The Washington Post — A network of out-of-state political consultants, secret donors and activists with close ties to Trump is behind an effort to change the Florida constitution to explicitly state that only citizens may vote in elections, a measure that would amplify the issue of immigration in the 2020 battleground state. In recent months, organizers said they have collected nearly twice the signatures needed to qualify for the ballot next year … The exact legal effect the amendment would have remains unclear. A campaign focused on the risk of noncitizen voting could appeal to conservatives and alarm immigrants — a possible boost for Trump, who has made immigration enforcement a centerpiece of his reelection bid, political analysts said.
Save the date — State Rep. Ray Rodrigues is holding a fundraiser in support of his bid for Senate District 27, co-chaired by former Lt. Gov. Jeff Kottkamp, Thursday, Aug. 1, 5:30 p.m., 4511 Randag Dr., North Fort Myers.
"Drake Buckman first Democrat to announce for Good's seat" via Jacob Ogles of Florida Politics — Sarasota attorney Buckman will run to succeed state Rep. Good in Florida House District 72. The Sarasota attorney became the first Democrat to publicly announce he will file for the seat after Good declared she's running for Congress. "I'm going to run," he said, "and I'm going to win." Meanwhile, two Republicans already planning to challenge Good — Donna Barcomb and Fiona McFarland — already boast tens of thousands of dollars, amassed in campaign coffers on the assumption Good would seek reelection. Buckman said that's not a concern. "There's tremendous interest in this race," he said, "Contributions will happen locally from people who want to make sure this remains well represented."
"Buddy Dyer dominates in Orlando mayoral race poll" via Janelle Irwin Taylor of Florida Politics — Orlando Mayor Dyer is leading his four-way reelection campaign with majority support. A St. Pete Polls survey released Monday shows the four-term Mayor with 52 percent support. Dyer's closest challenger is Samuel Ings who collected just 11 percent support, followed by Shantele Bennet who averaged 10 percent support. Aretha Simons posted only 4 percent support. The poll showed 23 percent of voters were still undecided in the race. St. Pete Polls surveyed 325 Orlando registered voters July 20-22. The poll has a 5.6 percent margin of error. The Orlando general election is Nov. 5 with a runoff scheduled, if necessary, for Dec. 3.
"Ed Montanari shows healthy lead in St. Pete City Council reelection bid" via Janelle Irwin Taylor of Florida Politics — A St. Pete Polls survey shows St. Pete City Council member Montanari with a healthy lead over his competition. In a poll conducted July 17-19, Montanari leads his two challengers — Orlando Acosta and Zac Collins — with 33 percent compared to Acosta's 15.5 percent. Collins claimed just 7.5 percent support in the polls, indicating a likely general election matchup between Montanari and Acosta. More than 44 percent of respondents were still undecided. St. Pete Polls conducted the survey independently. It has a 6.8 percent margin of error. The primary election is Aug. 27. The top two vote-getters will face off in the Nov. 5 general election.
"Public schoolteacher Sarah Leonardi announces run for Broward School Board" via Ryan Nicol of Florida Politics — Leonardi has announced her bid to run for the District 3 seat on the Broward County School Board. Leonardi filed to enter the 2020 race on Friday. But Monday morning served as her public announcement that she's competing in the contest. "As a seasoned public-school teacher and community activist, I understand the needs, challenges, and opportunities of both the teachers and students of Broward County," Leonardi said. "I have dedicated my career to making a difference in students' lives as a teacher, but I realize that truly standing with students means also working for changes that must be made at the school board level.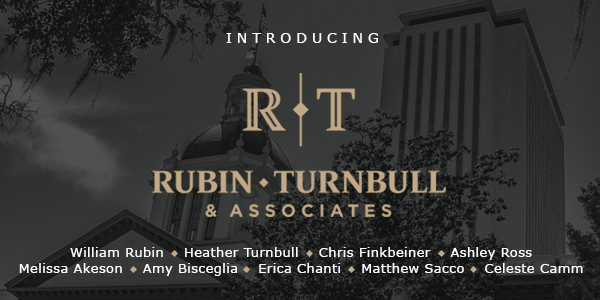 — LOCAL —
"Feds: Pensacola man indicted on charges of doing business with Iran" via Florida Politics — North Florida's top federal prosecutor announced the indictment of a Pensacola man on charges he planned to sell power generating equipment to an Iranian concern, which is against federal law. James P. Meharg, 59, CEO and president of Turbine Resources International, "conspired with citizens of the United Kingdom and Iran to export a large turbine and parts to an Iranian recipient, in violation of the Iranian Transactions and Sanctions Regulations as well as federal criminal law," a news release from U.S. Attorney Lawrence Keefe said.
"Outdated FEMA flood maps cost uninsured homeowners millions; North Florida hit the hardest" via Jeff Schweers of the Tallahassee Democrat — Mexico Beach was ground zero for Hurricane Michael, destroying 70 percent of the resort community's homes and businesses. Because its flood maps hadn't been updated in 10 years, 80 percent of those structures were uninsured because FEMA placed them in flood zone "X" — areas that have low-to-moderate risks for flooding, according to a report by My Flood Risk, an affiliate of Melbourne-based National Flood Insurance LLC. "When it comes to uninsured flood victims in the United States, Florida's Panhandle ranks the highest," said Jennifer Scherff, marketing project manager for My Flood Risk. "Eighty percent of flood losses were uninsured."
"Brightline could stop in Boca Raton by end of next year" via Brooke Baitinger and Susannah Bryan of the South Florida Sun-Sentinel — People living in South Palm Beach County may one day be able to catch an express train to Miami in Boca Raton, saving them the drive to West Palm Beach or Fort Lauderdale. That's if Brightline and Boca Raton officials agree to a new stop there. Virgin Trains' president Patrick Goddard indicated in a letter to Boca Mayor Scott Singer that the company wants to get train service to Boca Raton in the "immediate future." The company, currently rebranding itself as Virgin Trains USA, has stations in Miami, Fort Lauderdale and West Palm Beach. The company was looking at several South Florida cities for new stops last month. It will be months before the Boca Raton City Council votes on the proposal, according to Singer.
"For former Jacksonville City Councilman, the trial must go on" via A.G. Gancarski of Florida Politics — An economic incentive deal from the beginning of this decade involving a Jacksonville BBQ sauce company is being hashed out in federal court this summer. On Monday, a federal judge ruled against a motion filed last week from a former Jacksonville City Councilman wanting his trial thrown out just weeks before jury selection. Reggie Brown, a Democrat who served on the City Council from 2010 until his suspension in 2018, asserts that numerous procedural delays violated his right to a speedy trial. Central to Brown's position is that co-defendant, alleged co-conspirator, and former Council colleague Katrina Brown's motions for delay compromised his defense. Federal prosecutors disagreed, saying that only 22 days of the 70-day period had elapsed.
"He's a Chinese billionaire and a member of Trump's Mar-a-Lago. Is he also a communist spy?" via Miami Herald — A high-profile Chinese fugitive — who belongs to President Donald Trump's exclusive South Florida club, Mar-a-Lago, and has railed against China's communist government — is accused of being a spy for that very regime, according to new documents filed in a federal court case in New York. Chinese billionaire Wengui Guo, who also goes by Miles Kwok, fled to the United States four years ago after learning an associate had been arrested on corruption charges. He is now one of China's most-wanted, accused of myriad crimes by the Chinese government, including paying bribes and sexual assault.
A high-profile Chinese fugitive — who belongs to President Donald Trump's exclusive South Florida club, Mar-a-Lago, and has railed against China's communist government — is accused of being a spy for that very regime, according to new documents filed in a federal court case in New York.
Chinese billionaire Wengui Guo, who also goes by Miles Kwok, fled to the United States four years ago after learning an associate had been arrested on corruption charges. He is now one of China's most-wanted, accused of myriad crimes by the Chinese government, including paying bribes and sexual assault.
Assignment editors — State Sen. Janet Cruz will host her 10th Annual Job Fair, 10 a.m., HCC Dale Mabry Campus Gymnasium, 4001 W Tampa Bay Blvd., Tampa.
"Cops: Groper tells victim's husband 'go back' to his country" via The Associated Press — A Florida woman is charged with misdemeanor battery after she allegedly groped another woman aboard a ship and then told the victim's husband "you should go back to the country you came from" after he objected. According to the Tarpon Springs police report, the 58-year-old woman was on board a small cruise boat that tours the Gulf of Mexico shoreline north of Tampa when she grabbed another woman's buttocks twice and made crude comments in front of the victim's husband and 6-year-old daughter. When the husband interceded, she made her comment to him. Witnesses told police the woman appeared drunk.
"Appeals court rejects 'co-parenting agreement'" via the News Service of Florida — The Pinellas County case involved a child born in 2014 to Nicole Ann Springer, who became pregnant through an intrauterine insemination procedure while in a relationship with Christy Dale Springer, according to the ruling by a panel of the 2nd District Court of Appeal. The women, who were not married, later separated, and Christy Dale Springer went to court to seek recognition of parentage and time-sharing. The women had signed a "co-parenting agreement" before the child was born. The appeals court said the agreement also stated the biological mother would be recognized under law as the only mother of the child.
"Florida man arrested after leaving children home alone to visit strip club" via Ben Leonard and Frank Pastor of the Tampa Bay Times — An autistic boy was found in a urine-soaked diaper earlier this month after the man who was supposed to be watching him and another child left them home alone while he visited a strip club, deputies said. Kalvin Dwayne Guice, 38, of Seminole was arrested and faces charges of child neglect. According to the arrest affidavit, the two children — one of which "suffers from brain damage, is severely autistic and physically disabled" — were left in Guice's care while their mother attended her mother's funeral in Georgia. Guice told deputies he left the children alone for four hours while he spent time at the 4-Play Gentlemen's Club, about nine miles away, on Gandy Beach in St. Petersburg.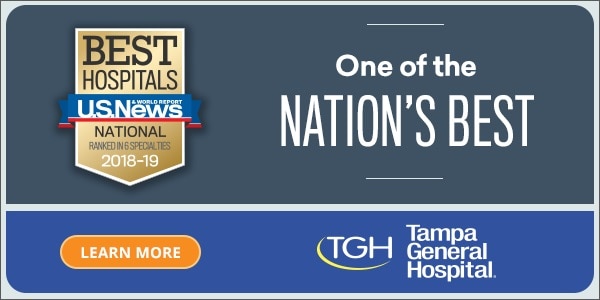 — OPINIONS —
"Military families poised to get protection from moldy housing. It's about time." via the Tampa Bay Times editorial board — For too long, military families haven't felt safe in their homes due to mold, vermin and other maintenance issues. Private firms that operate housing on bases around the country including MacDill Air Force Base were appallingly slow to react, if they did anything at all. Long-term relief is finally in sight, thanks to repeated complaints, a Tampa Bay Times report and a big push from members of Congress from Tampa Bay. Credit goes to U.S. Reps. Kathy Castor, Gus Bilirakis, Charlie Crist, Buchanan and Sen. Scott for exploring solutions. Both the House and Senate versions of the National Defense Authorization Act would require landlords to tell prospective tenants about mold and lead contamination.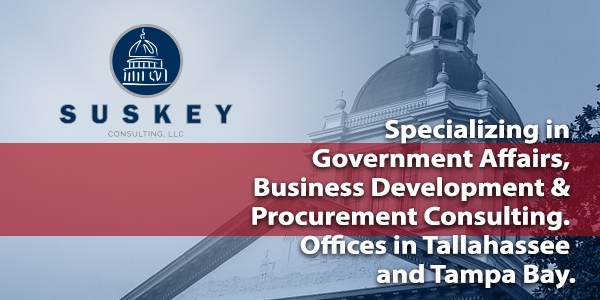 — MOVEMENTS —
"Two newspaper giants plan a massive merger" via Columbia Journalism Review — Gannett (eight daily newspapers in Florida) and GateHouse (21 daily and weekly papers) are close to a deal; an official announcement could follow in the next few weeks. According to Nieman Lab's Ken Doctor — who has long foreseen a major move to consolidate the media industry — the combined company would own 265 daily titles with a total print circulation nearing 9 million readers. That's one of every six daily newspapers in America. "The hunt for scale seems to be ending with a merger of No. 1 and No. 2," Doctor writes.
— ALOE —
"A Disney World tourist didn't have a FastPass to Tower of Terror, so she punched an employee and started pressing buttons" via Gabrielle Russon of the Orlando Sentinel — The 23-year-old woman wasn't charged — the Disney worker didn't want to press charges. The attack began in the evening of July 13 when the Chicago woman and her group were upset their FastPasses weren't valid for the popular ride at Tower of Terror. A 23-year-old Disney worker offered to help them, but the group only became angrier. That's when the Chicago woman "began pushing buttons on her ride podium," the report said. The Disney worker asked the Chicago woman to stop, and when she was ignored, she pushed the tourist's hand away from the buttons. She got a punch in the face, the report said. Disney has issued a lifetime ban on the Chicago woman.
"Florida's 2-day lobster mini-season runs July 24-25" via The Associated Press — Participants must have a recreational saltwater fishing license and a spiny lobster permit to recreationally harvest unless they are exempt from recreational license requirements. The regular commercial and recreational lobster season starts Aug. 6 and runs through March 31, 2020. Only six lobsters are allowed per person for Monroe County and Biscayne National Park, however, 12 per person for the rest of Florida. Florida wildlife officials have details on bag limits, size limits, where to harvest, and other regulations on their website.
"Becoming the Lionfish King" via RouteFifty.com — The best place to hunt lionfish, according to (yes) John McCain, is on virgin shipwrecks. Said McCain, a diver and spearfisher, "Literally, you shoot a fish, and there's another one 2 inches from it, and the second one doesn't even move." McCain is the state's reigning Lionfish King, the winner of last year's Lionfish Challenge, a statewide competition that offers prizes to divers who spear the highest counts of the invasive species. The contest began in 2016 as part of a push by the Florida Fish and Wildlife Conservation Commission to educate residents about the fish, which began proliferating in state waters in the mid-1980s.
— HAPPY BIRTHDAY —
Celebrating today are state Rep. Matt Willhite, Michael Hoffman, Pinellas Commissioner Charlie Justice and Sarasota School Board Member Bridget Ziegler.
Correction: Yesterday, we wished Eric Draper a happy birthday saying he was with Audubon Florida. Draper left Audubon in 2017 (after 18 years) and now serves as director of the Florida State Park Service. We regret the error.
—
Sunburn is authored and assembled by Peter Schorsch, Phil Ammann, Jim Rosica, and Drew Wilson.
The post Sunburn — The morning read of what's hot in Florida politics — 7.23.19 appeared first on Florida Politics – Campaigns & Elections. Lobbying & Government..