The South Florida Sun-Sentinel and Kathleen McGrory of the Tampa Bay Times took home top awards in the 25th Annual Sunshine State Awards. The contest recognizes the best of Florida journalism. 
South Florida Sun-Sentinel won first place for its Parkland coverage in five categories, including the highest honor of the night, The James Batten Award for Public Service. 
"Stunning reporting that exposed deep problems and cover-up efforts," the judges said. "The work of the Sun-Sentinel staff on Parkland coverage drove important conversations locally and across the country on how schools should protect students. This is truly standout reporting in the face of tragedy and resistance — a time when public service journalism matters most." 
The Journalist of the Year award went to The Times' McGrory. The judges said she "writes with incredible breadth and depth. Her investigative series on Johns Hopkins All Children's Hospital combined effective storytelling with damning documents and data to show how the institution had masked over shoddy surgery that needlessly claimed many lives." 
"2018 was a year that challenged us as journalists in Florida — the shooting in Parkland, Hurricane Michael devastating the Panhandle, the midterm elections, and more," said SPJ Florida Past President Christiana Lilly. "We don't do what we do for the awards, but once a year it's wonderful to get together with colleagues across the state to recognize the hard work we put into telling the stories of the Sunshine State, and continue to motivate each other to report the news and defend the First Amendment." 
—
ICYMI our scoop from Friday — Kathy Mears is leaving Florida State to help Wilton Simpson prepare for taking the helm of the Senate in 2020, in the (likely) event that the Senate keeps the Majority. 
"Kathy will do a great job putting a transition plan together," Simpson told Florida Politics. "I am a businessman, not a career politician, and having someone with her experience will help prepare me for what is ahead."
When asked if Mears will eventually serve as his Chief of Staff, Simpson replied, "Look, there is one President at a time. I have tremendous respect for President Galvano and will wait until after Session to talk about those decisions. Stay tuned."
Mears served as chief of staff to two consecutive Florida House speakers before Becoming the top in-house lobbyist for FSU in late 2016. Mears worked for Republican House Speakers Will Weatherford (2012-14) and Steve Crisafulli (2014-16).
She also has been a top advisor to former Senate Presidents Ken Pruitt and Tom Lee and was deputy chief of staff to former Republican Gov. Charlie Crist. 
Mears was campaign communications director to Congressman Daniel Webster and was a vice president at On 3 Public Relations in Tallahassee.
—
Whether Margaret Good runs for state House or Congress, Sarasota developer Hugh Culverhouse plans to support her.
But does he have any insight what the Sarasota Democrat will do?
"Watch Monday," he said.
Those two words remain among the tantalizing promise of a top-tier race in the 2020 election cycle. And sources close to Good say, in fact, she's likely to share big news.
Speculation runs increasingly rampant that Good will challenge U.S. Rep. Vern Buchanan, a Sarasota Republican, in Florida's 16th Congressional District.
In fact, she's spoken with the Democratic Congressional Campaign Committee about a potential run.
And someone already registered the website name "MargaretGoodforCongress.com," whether for this election cycle or for the future.
Good has been unavailable for comment. However, a top Democrat strategist who works on state House campaigns tells Florida Politics that Good has told them she is, in fact, planning on running for Congress.
— SITUATIONAL AWARENESS —
—@TheRealBuzz: Looking back, landing on the moon wasn't just our job, it was a historic opportunity to prove to the world America's can-do spirit. I'm proud to serve the country that gave me this historic opportunity. Today belongs to you. We must hold the memory of #Apollo11 close. #Apollo50th
—@GovRonDeSantis: Since the launch of the historic Apollo 11 mission 50 years ago, Florida has used its talents, resources, and manpower to establish and uphold our role as a global leader in space exploration and commerce. The future is bright for the space industry in the state of Florida.
—@SteveLemongello: OK, at an event talking about a major space voyage they have planned, they *really* shouldn't play the theme from Titanic. #Apollo50
—@CHeathWFTV: Good to see Russia taking time away from posting Facebook memes and Pizzagate conspiracies to still be upset about us beating them to the Moon.
—@marcorubio: #Venezuela only has 3 fighter jets that can fly. If they ever harmed any U.S. aircraft they would soon have zero.
—@ananavarro: Ironic. Son-of-immigrants who can't call out Trump for his blatant anti-immigrant racism, has no problem calling out everybody else for whatever else.
—@ChrisLatvala: It isn't courageous to do the right thing when you know it is the right thing. One day I will no longer be a State Legislator and my life will be just fine. My political office doesn't define me but rather the principles of my faith, family and friendships
—@JeffreyBrandes: Florida's Legislature has demonstrated the ability to get things done when it wants to. What it should want is a far better prison system that respects and protects both the guards and the guarded.
—@DotieForFlorida: Providing unemployment compensation benefits for #DomesticViolence #survivors is a start but there's definitely more work to be done. Grateful to be in a position to get the ball rolling @MiamiWorkersCtr #TeamDotie #FemmeAgenda #SheSafeWeSafe #Florida
—@FLSenateDems: FL legislature should heed advice of @Annette_Taddeo to hold hearings on Sunpass/Conduent contract "and call relevant witnesses to discuss what they knew and defend their actions. The more powerful the better, too." #Accountability
— DAYS UNTIL —
Robert Mueller testifies to Congress — 2; "Once Upon a Time … in Hollywood" premieres — 4; Second Democratic presidential debates in Detroit — 8; "Beverly Hills 90210" reboot premieres — 15; Taylor Swift's new album, 'Lover,' released — 32; Florida Gators opens vs. Miami football — 33; St. Petersburg primary election — 36; UCF Knights football opens vs. Florida A&M — 38; USF Bulls football opens vs. Wisconsin Badgers — 39; FSU Seminoles football opens vs. Boise State — 40; Labor Day — 42; First Interim Committee Week for 2020 Session — 56; "Morning" Joe Scarborough releases "This Ends Badly: How Donald Trump Conned America" — 57; "Joker" opens — 74; Florida Chamber Future of Florida Forum begins — 98; Scott Maddox trial begins — 105; 2019 General Election — 106; 3rd Annual Florida Internet and Television FITCon starts — 108; 2020 Session begins — 176; Iowa Caucuses — 196; New Hampshire Primaries — 204; Florida's presidential primary — 239; 2020 General Election — 470.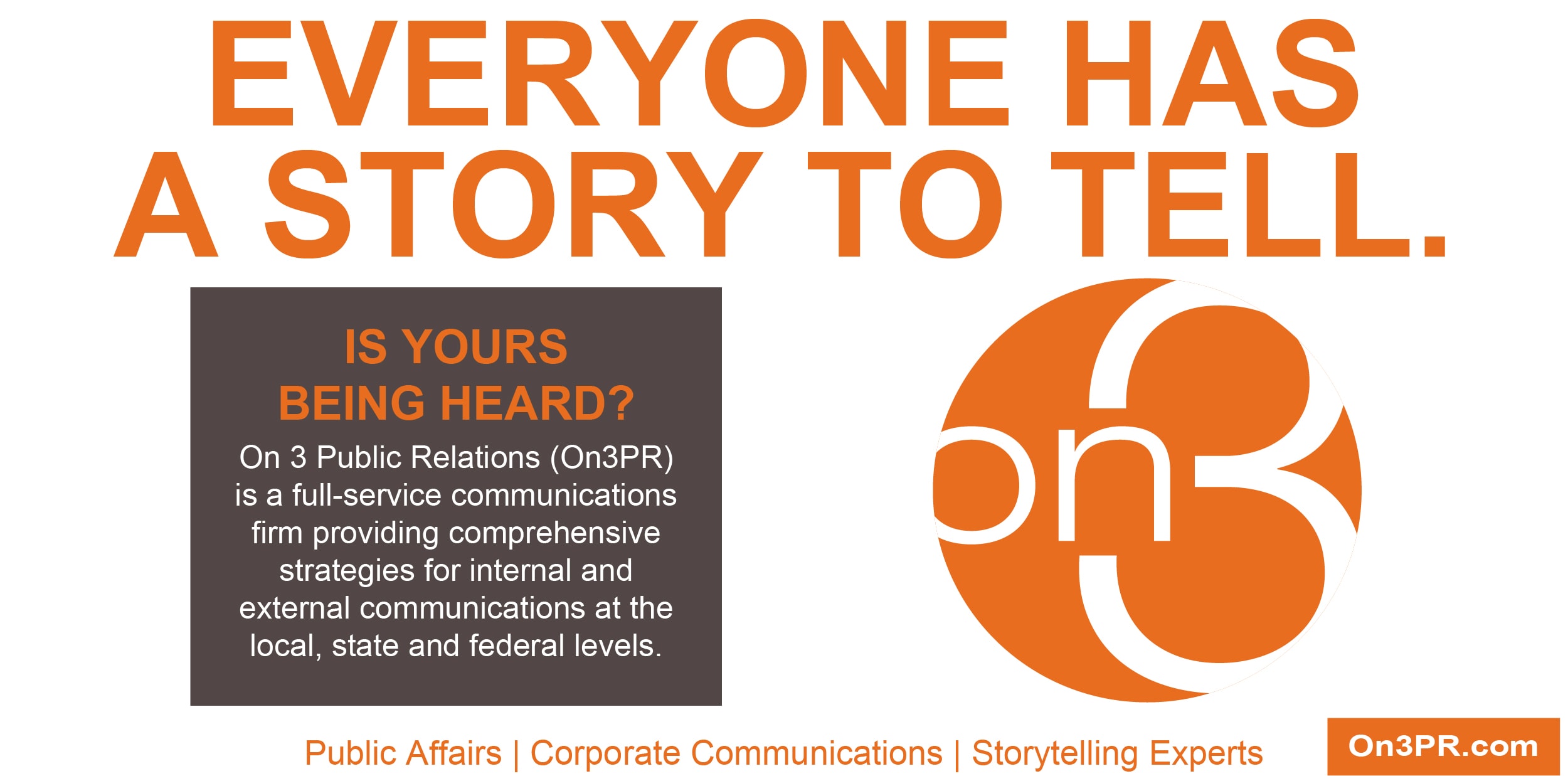 — TOP STORY —
"Florida 'pill mills' were 'gas on the fire' of opioid crisis" via Terri Spencer of The Associated Press — The clinics started in the 1990s and began proliferating in about 2003, their parking lots filled with vehicles sporting license plates from Ohio, Kentucky, West Virginia and elsewhere. The customers were drawn by billboards on southbound interstates advertising quick and easy relief — code for "We're a pill mill, and we're ready to deal." The clinics' doctors did no diagnostic work. They just signed prescriptions and shuffled the "patients" to the clinics' on-site pharmacies to buy oxycodone and other narcotics at $10 a pill, cash-only. Some pill-mill tourists would visit a dozen or more clinics before returning home with thousands of pills, which would be sold to their neighbors for up to $100 each.
— DATELINE TALLY —
"Documents: Ron Rubin made women 'uncomfortable'" via Matt Dixon of POLITICO Florida — Florida's top financial regulator made female employees uncomfortable and appeared to call Sen. Marco Rubio's campaign manager a "redneck," according to new documents released Friday night. The "proof analysis" released by the Office of Financial Regulation's inspector general is part of an investigation into Rubin, the OFR commissioner. Rubin has been suspended since May 10, when the first of three harassment complaints were filed against him. Rubin has been in a politically-charged fight with CFO Jimmy Patronis, who suspended Rubin and has called for him to be fired. Rubin, meanwhile, says the complaints and investigation amount to retaliation for his refusal to hire a general counsel hand-picked by Patronis.
"Jimmy Patronis offers option to deal with OFR head's removal" via Jim Rosica of Florida Politics — CFO Patronis' Cabinet aide is asking Gov. Ron DeSantis' office to consider an alternative in dealing with his proposed firing of Rubin, the state's Office of Financial Regulation Commissioner. In a memo, Robert Tornillo proposed language for the July 25 Cabinet meeting to discuss "potential candidates for appointment to interim commissioner and process for a permanent replacement." The matter "is subject to intense media scrutiny, with some members of the media openly questioning whether the (previous) notice is sufficient," Tornillo wrote.
"Some legislators are visiting inside state prisons, and they report disturbing conditions" via Mitch Perry of Florida Phoenix — Florida Department of Corrections Secretary Mark Inch said his Inspector General is investigating a "deeply disturbing" video posted on YouTube over the weekend that shows a group of corrections officers brutally beating a prisoner at Lake Correctional Institution outside Orlando. Inmates captured the clandestine video and then passed it on to a citizen who made it public. "This video is deeply disturbing. We have zero-tolerance for officer abuse or misconduct for any reason," Inch said in a written statement. "The actions of these individuals will not be tolerated." Democratic Rep. Dianne Hart from Tampa, says the videotaped beating is one of many unsettling incidents she's been hearing from inmates around Florida.
"Governor appoints two to Florida Fish & Wildlife Conservation Commission" via Melissa Razdrih of Florida Politics — DeSantis appointed Steven Hudson and Rodney Barreto. Their role? To "help advance our state's conservation mission and help preserve Florida's natural resources for the enjoyment of all," said DeSantis in a news release. Hudson, who lives in Fort Lauderdale, is the President & CEO of Hudson Capital Group and formerly served as Chairman of Humane Society of Broward County. Barreto, who hails from Coral Gables, is the President & CEO of Barreto Group, "a diversified company specializing in corporate and public affairs consulting, real estate investment and development," per the company's website.
— STATEWIDE —
"Florida public schools must now teach at least 5 hours of mental health classes" via Ana Ceballos of the News Service of Florida — Education officials proposed the change to the statewide school curriculum in June, following discussions with First Lady Casey DeSantis, who has made the mental health issue one of her top priorities. The new requirement will require students to take courses aimed at helping them to identify the signs and symptoms of mental illness, find resources if they are battling with depression or other issues and teach them how to help peers who are struggling with a mental health disorder. The five-hour minimum will be included in the curriculum for grades 6-12, but it remains unclear if the classes begin in the upcoming academic year. The policy finalized does not include an implementation date.
"Kathy Castor asks DeSantis to review Tampa Electric's power plant conversion" via Malena Carollo of the Tampa Bay Times — In a letter to the Governor, Castor asked DeSantis and the Cabinet to ensure that the plant is able to reliably meet the state's energy needs and "serve and protect the broad interests of the public" as required under Florida law. "Citizens of our great state are looking to you for leadership at a critical time in the state's history at a time when the impacts and the costs of the climate crisis are escalating rapidly," Castor wrote. Tampa Electric is seeking approval for its plans to convert one of its coal-fired units at Big Bend Power Station in Apollo Beach to natural gas and retire a second unit.
"Nikki Fried says review time cut for concealed weapons licenses" via the News Service of Florida — Agriculture Commissioner Fried said review times for applications for concealed-weapons licenses had been reduced. The Florida Department of Agriculture and Consumer Services said review times for people with no previous issues had been reduced from 50 days when Fried took office to one day in July. Meanwhile, people with prior arrests or prosecutions now face an average review period of 25 days, down from 88 days in January. "We've made our concealed weapons license program more efficient — but we've also made it more accountable," Fried tweeted. In another tweet, she credited "major changes of leadership, staffing, & culture to get it right" as the "licensing program we inherited had serious failures of oversight."
Medical marijuana may violate state law — A panel set up by Agriculture Commissioner Fried to suggest changes to the state's medical marijuana rules may violate state law, Kristin Bridges of POLITICO Florida reports, but Fried isn't letting that stop her. Fried said the 18-member panel is a response to foot-dragging by the state Department of Health and will start talks she said should have begun when lawmakers implemented the medical marijuana amendment approved by voters in 2016. "This is an open dialogue — not people that are lawmakers or regulator — but people who are impacted by where we are right now," Fried said. "If someone wants to stop this, it's on them." The committee will hold its inaugural meeting over the phone on July 25.
"For 'client' Jeffrey Epstein, an unlocked cell in a Florida jail" via Lori Rozsa of The Washington Post — In 2008, a supervisor at the county jail here alerted staff members to the needs of an inmate serving an 18-month sentence for sex crimes involving a minor. Epstein, he wrote in a memo, was a first-time offender "poorly versed in jail routine." "For the time being, I am authorizing that his cell door be left unlocked and he be given liberal access to the attorney room where a TV will be installed," Capt. Mark Chamberlain wrote. The memo does not indicate how long the cell door was to be left unlocked, but it shed new light on the apparent deference granted to the wealthy financier while in the custody of Palm Beach County.
"Florida airports: Guns found in carry-on bags are way up. So are arrests." via Jorge Millan of the Daytona Beach News-Journal — At least once every day this year, a passenger has tried getting through security at a Florida airport with a gun, usually loaded, in carry-on luggage. It's a trend across the nation as well as the state, and the TSA says it's happening at record rates. It's happened 13 times so far this year alone at Palm Beach International Airport, where packing a gun in your bags is nearly certain to result in an arrest. All 13 passengers caught with a gun at PBIA ended up in the police blotter. Three were taken to the Palm Beach County Jail and face a third-degree felony charge punishable by up to five years in prison because they did not possess a concealed-weapon permit.
"Flags at half-staff for late Supreme Court Justice" via Florida Politics — DeSantis said flags will fly at half-staff in the state to honor the late U.S. Supreme Court Justice John Paul Stevens. President Donald Trump had issued the directive. "Pursuant to this direction, I hereby direct the flags of the United States and the State of Florida to be flown at half-staff at all local and state buildings, installations, and grounds throughout the State of Florida from sunrise until sunset on the date of internment, Tuesday, July 23."
Shot — "Former prisons official and 'tough disciplinarian' has pension frozen — but state won't say why" via Jim Rosica of Florida Politics — A former high-ranking Department of Corrections (DOC) official, known as a "tough disciplinarian," is now fighting his former bosses over the freezing of his retirement benefits — for reasons the state won't divulge to him, he says. 
Chaser — "With no explanation, retired prison official's pension restored by state" via Jim Rosica of Florida Politics — The state on Friday — with no explanation — removed a hold on the pension of a retired Department of Corrections official, despite earlier telling him they had been made "aware of (an) accusation of criminal wrongdoing."
"Judicial panel gears up to recommend replacements for premier appellate court" via Jim Rosica of Florida Politics — With the recent departures of two judges, the 1st District Court of Appeal Judicial Nominating Commission (JNC) said it has been "asked to provide Gov. DeSantis with nominees for those vacant positions on or before Aug. 30." Judges Allen Winsor and T. Kent Wetherell II were confirmed as federal district judges for north Florida … The JNC said the deadline to apply is 6 p.m. Aug. 2. The 1st DCA, based in Tallahassee, hears appeals from civil cases against the Governor and state government.
"Florida's guardians have a huge responsibility — and potential for abuse" via Kate Santich of the Orlando Sentinel — Court-appointed guardians in Florida can decide whether your leg should be amputated, the home that has been in your family for generations should be sold — and even where you should live. It's an enormous responsibility, and some fear the potential for abuse is enormous too, with the state making it too easy to become a guardian and too hard to get rid of the bad ones. "Even the worst family guardian can only screw over one family," said Dr. Sam Sugar, an internal medicine specialist turned activist after his wealthy and widowed mother-in-law became a ward of the state. "But a professional can screw over hundreds if not thousands of families in the span of a career."
"The Florida Chamber continues its emphasis on water quality issues saying there are fewer issues more important" via John Lucas of The Capitolist — "Florida is adding a 1,000 people a day. We're going to add 6 million more residents in Florida in the next 12 years … and 50 million more visitors. So water matters," said Mark Wilson, the president and CEO of the Florida Chamber of Commerce. The Chamber, in partnership with Brian Lapointe, a research professor at Florida Atlantic University's Harbor Branch Oceanographic Institute, has released a new video focusing on water quality. The Florida Chamber has launched its latest in a series of educational water videos. This latest water quality video which points to 97 percent of water going into Lake Okeechobee coming from north of the lake — Kissimmee, and most of the contaminated water originating on the northwest side.
To view the latest video, click on the image below: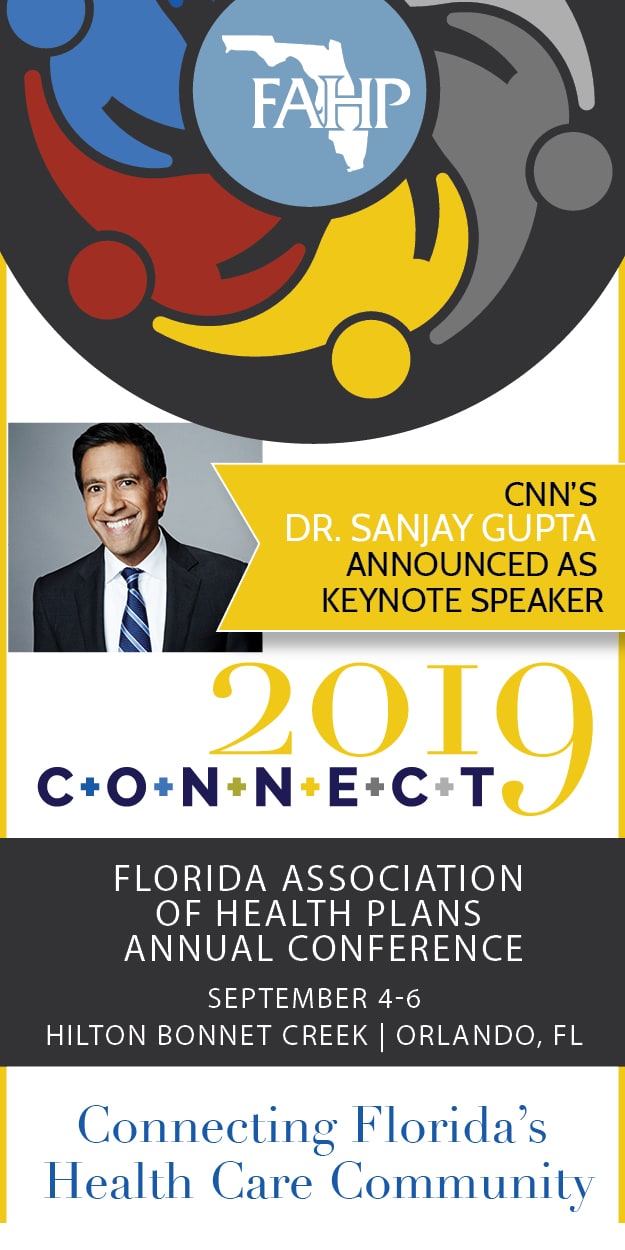 — D.C. MATTERS —
"Donald Trump's presidency may be making Latinos sick" via William Wan and Lindsey Bever of The Washington Post — A study using data from the Centers for Disease Control and Prevention found the risk of premature birth was higher than expected among Latina women following Trump's election. The new study is particularly powerful because unlike ailments such as depression or stress that can be hard to quantify, births come with hard data. Complications such as low birth weight and premature birth have been shown to rise with the stress of natural disasters, racism and domestic violence. The study is unusual in its suggestion that politics can be a risk factor for poor pregnancy outcomes. More than two years after Trump's election, researchers say they now have enough data to begin to analyze its consequences on American society and health.
"Ana Navarro lashes out at Marco Rubio for calling outrage over Trump's 'go back' tweet 'self-righteous'" via Aris Folley of The Hill — "I have seen Marco Rubio, whose parents came here fleeing poverty, who represents a community where they were told, 'We won't rent to Cubans, to blacks or to dogs,' 'You can't drink from this water fountain,' I have seen him try to justify this," she said of Rubio.
Assignment editors — Sen. Rick Scott will attend the grand opening of OneWeb Satellite's new manufacturing facility, 8:15 a.m., 8301 NewSpace Drive, Merritt Island.
"Castor responds to Trump health care policy" via Melissa Razdrih of Florida Politics — In a win for the Trump administration that furthers its goal of dismantling the Affordable Care Act (ACA), U.S. District Judge Richard Leon ruled that short-term "junk" health plans don't undermine ACA and, therefore, can be sold. Castor, who introduced legislation in February that would protect consumers from these kinds of short-term health care solutions, released this statement after learning of the ruling: "Junk plans are no substitute for meaningful health insurance but are instead cynical attempts to lure families and individuals into cheap and insufficient coverage. Junk plans do not protect you if you get sick, can discriminate against people with preexisting conditions and leave you on the hook for costly medical bills."
"How Matt Gaetz used daddy's money to become Trump's favorite Congressman" via Stephanie Mencimer of Mother Jones — Gaetz hasn't simply been copying the president; he was cultivating a Trumplike persona long before anyone considered the possibility of a President Trump. Gaetz's political ascent was also fueled by a rich father who paved his way, and a series of unorthodox financial maneuvers. If anyone is responsible for Gaetz's rise to political fame, it's his dad, whose deep pockets and even deeper connections in Florida politics are one reason Matt is known in his district as Baby Gaetz. Matt honed his trolling skills early, in service of his dad's political career. Don was a popular politician, even among Democratic colleagues, who saw him as decent, if conservative.
"Cruise ban sinks Cuban businesses" via Tracey Eaton of the Tampa Bay Times — The State Department said the ban on cruise ships — and yachts and private planes — was aimed at depriving the Cuban government of money that it uses to repress its people and support the government of Venezuela. Critics say the measure has hurt Cuba's fledgling private enterprises, which the U.S. government says it supports. In response, Republican Rubio tweeted: 'The claim that Trump #Cuba policy has harmed civilian owners of restaurants & Airbnb rental apartments is false.' Nonsense, Cuban business owners say." Ricardo Garcia Viñas, who runs an Airbnb apartment in Havana, said U.S. travel restrictions had devastated his business. He said, "100 percent of the clients we received were American."
— 2020 —
"NBC News poll of the South: Voters' support for Trump grows, residents see race relations improving" via Dareh Gregorian of NBC News — Trump's approval ratings in the South have ticked upward, with 54 percent of voters giving a thumbs-up to the way he's handling his job, according to a new NBC News|SurveyMonkey online poll. The survey of voters in 11 southern states found 38 percent said they "strongly approve" of the way Trump's handling his job, and 16 percent who said they "somewhat approve." That's up slightly from a poll in September of last year, which put his total approval at 52 percent. Those numbers are higher than his national approval rating, which NBC News reported had risen to 48 percent.
"Trump believes 'racism is good political strategy' for 2020, Adam Schiff says" via Benjamin Fearnow of Newsweek — Face the Nation host Margaret Brennan asked Schiff to respond to GOP Congresswoman Liz Cheney's claim that Trump's verbal attacks toward the progressive "Squad" members — progressive Democratic Representatives Alexandria Ocasio-Cortez, Rashida Tlaib, Ilhan Omar and Ayanna Pressley, all women of color — is "about policy, not about race, not about politics." "Tragically, the president has decided racism is good politics," said Schiff. "Racism is a good political strategy; there's a reason why he keeps returning to attacking these women of color and the rhetoric that he uses. The crowd's ugly racist chant didn't materialize out of nothing; it came from the president's own tweet and words and incendiary rhetoric."
"Fox News host Chris Wallace tells Stephen Miller: 'no question' Trump is 'stoking racial divisions'" via William Cummings of USA TODAY — "Fox News Sunday" host Wallace listed several of Trump's statements that have been decried as racist, including his recent suggestion that four congresswomen of color "go back and help fix the totally broken and crime-infested places from which they came," his unsubstantiated claims that former President Barack Obama was not a U.S. citizen, his campaign announcement in which he said Mexicans "are rapists," his call for a "complete shutdown on Muslims entering the United States," and his assertion that there were good people on "both sides" of a clash between white nationalists and counterprotesters at the "Unite the Right" rally in Charlottesville, Virginia. "Why shouldn't someone see all of that as racist?" Wallace asked Miller.
"Iowa and New Hampshire go first. How are the leading candidates set up there?" via Katie Glueck of The New York Times — Democratic officials and veteran strategists in Iowa and New Hampshire, the states that will kick off the 2020 presidential primary, say there is still time for campaigns to build out their organizations in a race they describe as unusually fluid. Joe Biden has work to do: the former vice president starts from behind organizationally. He entered the race at the end of April and began with a lighter public schedule than many of his opponents. Elizabeth Warren sets the organizational pace: In New Hampshire, said Judy Reardon, a veteran Democratic strategist, "They had a robust field staff early on, and the field staff has been able to establish themselves in their areas." Cory Booker still needs a breakout moment.
"Elizabeth Warren has momentum. Can she build a movement?" via Edward-Isaac Dovere of The Atlantic — The main question political observers have after Warren's summer pop in the polls is whether she can sustain this momentum. So far, what she's built is not based on a single moment, nor dunking on a rival. Warren is the first — and for now, the only — candidate to start preparing a new movement for 2020. Ever since the spring, when she started getting deeply personal, as she laid out her policy — introducing her universal child care proposal in the spring by telling how she almost broke down in tears and quit working was a watershed moment — thousands of people are connecting with her viscerally, committed in a way that goes beyond website donations or showing up at campaign stops.
"Beto O'Rourke's campaign is cratering. But he's got a plan to bring back 'Betomania.'" via Alex Seitz-Wald of NBC News — O'Rourke says that he doesn't plan to change his freewheeling style much, but that a top priority now is to raise the money needed to keep building his campaign organization so it will be ready to rebound. "If you remember in Texas, it didn't happen overnight," O'Rourke said of his Senate race last year against Republican Sen. Ted Cruz. "It was a really long process that was against the odds, very often counted down and out." Of the current Democratic primary: "I think it's a really small minority of Americans who have made up their mind and maybe a relatively small minority of Americans who are paying close attention."
"RNC more than doubles DNC's fundraising haul in June" via Maggie Severns of POLITICO — The Democratic National Committee raised $8.5 million in June — less than half of the $20.7 million the Republican National Committee pulled in during that time, disclosures show. The DNC also spent almost as much money as it raised — $7.5 million — during that time and finished the month with $9.3 million cash on hand. Meanwhile, the RNC is building a large war chest during the lead-up to 2020 and had $43.5 million cash on hand at the end of the month.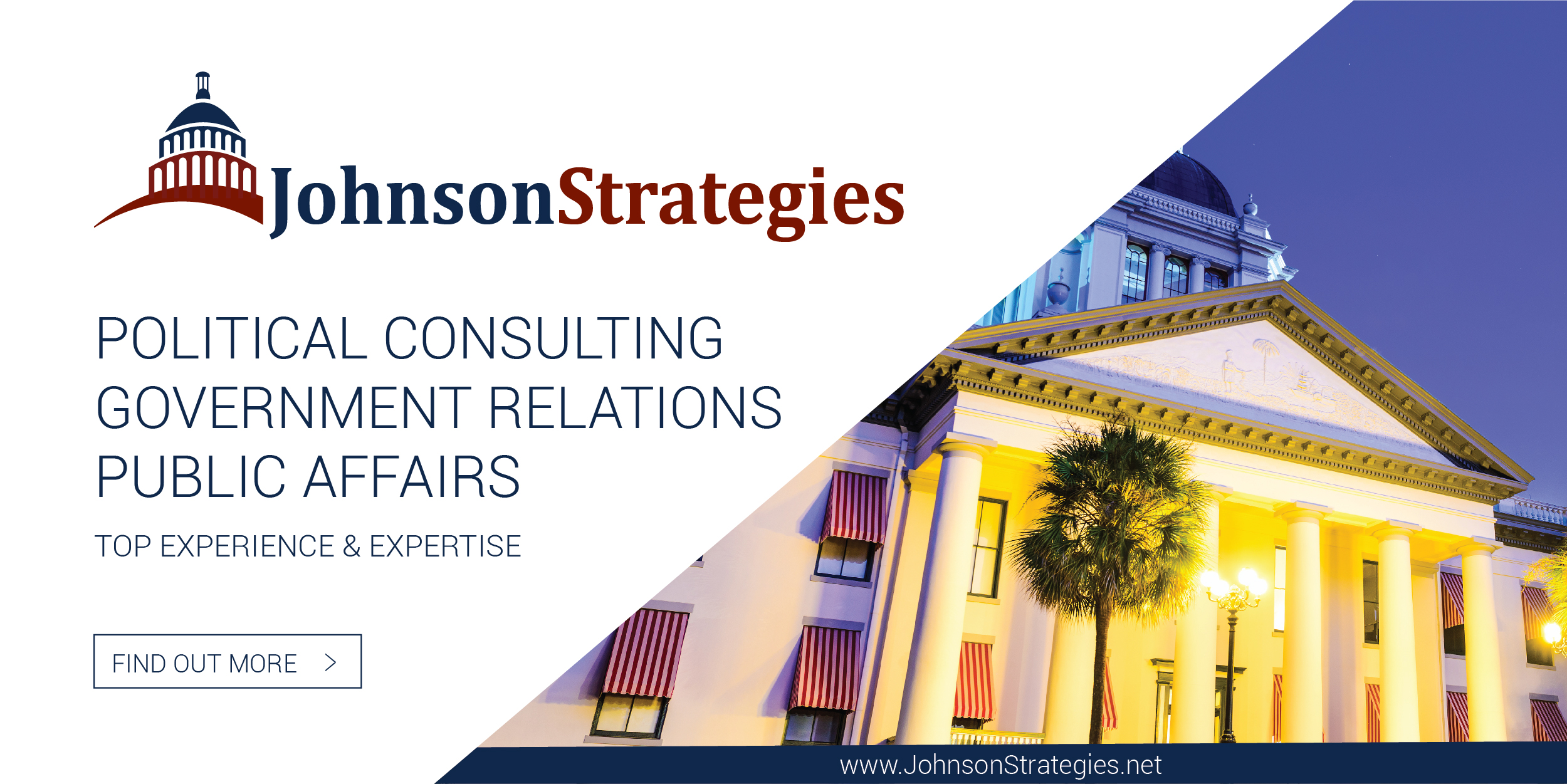 — MORE 2020 —
"When is a zombie (campaign) not really a zombie?" via Noah Pransky of Florida Politics — Former Miami Beach Commissioner Kristen Rosen Gonzalez, who finished third in last year's Democratic primary for Florida's 27th Congressional District, took in more than $43,000 for the general election she never got to compete in. Rosen Gonzalez wasn't allowed to use those general election donations after losing the primary. So, she found a loophole that gave her some breathing room with campaign finance regulators: the money would go toward a new Congressional run … in 2028. By filing for a 2028 race, Rosen Gonzalez now has nearly a decade to sort out her accounting, raise more money, and spend it in as many questionable ways as a zombie campaign can think of — regardless of whether she ever enters another race.
"Proposed Florida amendments may bring big changes" via John Kennedy of the GateHouse Capital Bureau — Ballot campaigns underway could increase the state's minimum wage, ban assault weapons, add more Floridians to Medicaid coverage, open Democratic and Republican primary elections to all registered voters, and clarify that only citizens can vote. They've all secured enough petition signatures to qualify for review by the state Supreme Court. Another proposal, allowing Floridians to choose their electricity provider and open the industry to competition, already is slated for Aug. 28 arguments before justices. Florida ballots often are crowded affairs. But the measures aimed at voters in 2020 are poised as big-dollar spending campaigns with the potential to change much of everyday life in Florida.
— THE TRAIL —
"State House campaign deployed for a week, briefly pulled away from campaigning" via Jacob Ogles of Florida Politics — Fiona McFarland, a Naval Reserve officer, will take a one-week break from the campaign trail after being called to duty. "It's important to keep military and politics separate," McFarland said. Campaign adviser Max Goodman will handle administrative issues with the election in her stead. Navy regulations prohibit her from engaging in politics until she returns from duty on July 26. She also cannot disclose why she was activated right now or where she will be deployed. But she said she can likely reveal more after she returns from her deployment.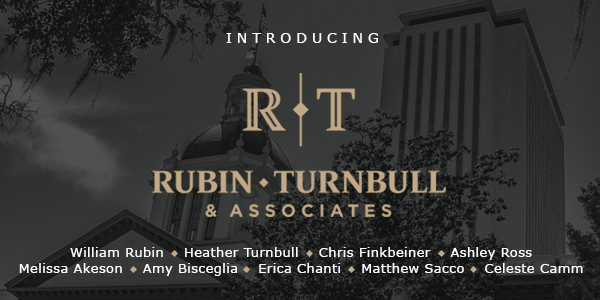 — LOCAL —
"Video highlights Miami-Dade student letters to detained migrants in Homestead" via Jim DeFede of CBS Miami — Across Miami-Dade County, as many as a thousand public school kids have written letters to the migrant children being detained at Homestead Detention Center. Yet those letters have not made it inside the detention center because officials there refused to accept them. In a new short film, "The Homestead Letters," CBS Miami takes you inside the letter-writing campaign and focuses on one group of middle school students as they offer their unique perspectives on an immigration policy that separates children from their families and keep them locked up inside the largest for-profit child detention facility in the country.
To view the video, click on the image below:
"Video released of suspended Broward judge who grabbed court worker by neck" via Jim Rosica of Florida Politics — A unanimous Florida Supreme Court on Friday "immediately suspended" a Broward judge without pay and released video showing her momentarily shaking a court employee by the neck last month. Circuit Judge Vegina T. "Gina" Hawkins, who sits on the civil bench in Fort Lauderdale, had been charged with "inappropriate conduct" under the Florida Code of Judicial Conduct. The court also released a June 26 letter from Hawkins to the Judicial Qualifications Commission (JQC), in which she says, "I do not believe I ever touched him." Hawkins' ultimate punishment includes possible removal from office.
To view the video, click on the image below:
"Spanish River situation should serve as a wake-up call" via Todd Cohn for the South Florida Sun-Sentinel — The South Florida Jewish community collectively took a very deep breath when Spanish River High School's Principal William Latson weighed in on the school's approach to state-mandated Holocaust education. As the executive director of Southern NCSY, I find myself deeply invested in connecting our Jewish teens to their heritage. With the continued increase in anti-Semitism and the unfortunate growth of Holocaust denial, I'm forced to reexamine our outreach teen programming. I keep asking myself if we are doing enough? Perhaps a shift is in order? Maybe we need to arm our Jewish teens with the ability to deal with encounters with Holocaust deniers in their own schools? Is that what it's come to?
"Anthony Sabatini dismisses Confederate statue controversy as 'political theater'" via Jacob Ogles of Florida Politics — State Rep. Sabatini says Mayors fighting a relocation of a Confederate statue to Lake County is just "clickbait," aimed to stoke outrage. "This wasn't a controversy until some liberals decided it would be fun to turn the acquisition of the statue into an argument about political correctness," the Clermont Republican said. Several Lake County Mayors asked DeSantis to nix moving a statue of Confederate Gen. Edmund Kirby Smith to Tavares. "Clearly a Confederate monument is less reflective of Florida than it was 100 years ago, so it was a good decision," Sabatini said. But Sabatini predicted that in a few years, the controversy would settle and only history buffs would even know the statue had moved to a Tavares museum.
"Jane Castor to LGBTQ Democrats: 'We can legislate the laws but we can't legislate attitudes'" via Steve Contorno of the Tampa Bay Times — Castor addressed a statewide Democratic audience for the first time since her swearing-in when she spoke at the Florida LGBTA Democratic Caucus summer membership meeting — it was a modest but well-received foray into state party politics. Castor's remarks downplayed the personal and political aspects of her story. If her election was unique, Castor said, it was because her sexuality wasn't an issue at all — and that itself is progress and a story Tampa can share with the world. "The beautiful thing is no one cares. Everyone gets to be who they are," Castor said. "In today's atmosphere, it's more and more important. What's going on around our nation is something I don't believe many people stand for."
"Kraft Infiniti TV commercial starring John Dailey pulled from the air at Mayor's request" via Jeff Burlew of the Tallahassee Democrat — A TV commercial for a Tallahassee car dealership was recently yanked from the airwaves featured a most unusual pitchman, Tallahassee Mayor John Dailey. However, Dailey says he was an unwitting participant in the ad, which was shot during a June 13 groundbreaking of the Kraft Brothers' Infiniti dealership, under construction on Mahan Drive. Dailey said as soon as he found out about the commercial, he asked the dealership to take it down. One TV viewer who happened to catch it called the city's Independent Ethics Board's hotline to complain. That prompted a review by the ethics officer, Julie Meadows-Keefe, who never saw the commercial but recommended the matter be closed without action after speaking with Dailey about it.
— TBMPP2019 —
In case you missed it, Day Five of the seventh annual Tampa Bay's 25 Most Powerful Politicians revealed the final batch of seven people, which include local, state and federal officials — as well as a future Florida House Speaker.
The last seven names are:
No. 7: Bob Gualtieri — "The [Pinellas County] Sheriff is the real deal," said Southern Strategy Group's Seth McKeel. "He leads with strength and compassion. He knows public safety. Pinellas County is better off because Bob Gualtieri is Sheriff."
No. 6: Kathy Castor — "Her selection to chair the Select Committee on Climate Crisis has only raised her profile in recent months and given her a new avenue to address climate change, its impact on Florida, and the implications it has for our nation," said Democratic political consultant Tom Alte.
No. 5: Rick Kriseman — "Mayor Kriseman has hit his stride — and taken his place among America's great Mayors. He's passionate about St Pete, pushes hard for the causes he believes in and always ensures St Pete continues to prosper as the cool place it is to live, work and play," McKeel said.
No. 4: Jeff Brandes — "Brandes represents a competitive seat in moderate southern Pinellas but unseating him turns out to be a whole lot harder in practice than it looks on paper," said Mercury Public Affairs VP and former Tampa Bay Times Political Editor Adam Smith. "He is thoroughly wired into his district, and aggressively courts independent and swing voters."
No. 3: Wilton Simpson — "Simpson is a servant leader — a successful businessman who saw a need for public service in our region and stepped up to the plate to fill it. He leads with keen savvy and acumen, quickly grasps the challenges our state faces and meets them with polite, but impactful decisiveness," said Southern Strategy Group's Sydney Ridley.
No. 2: Bill Galvano — "Having served alongside President Galvano, I know firsthand his character, integrity and his deep commitment to public service. He's a statesman in the truest sense of the word … our entire state is frankly a better place because of Bill Galvano's leadership," McKeel said.
No. 1: Chris Sprowls — "Sprowls will be the first Pinellas County-based House Speaker since Democrat Peter Rudy Wallace held the top legislative post in 1995. That's a huge deal for Pinellas as Sprowls' power as the state's top lawmaker will position the county and region well for funding for local projects and will allow him to target Tampa Bay-specific legislative priorities."
Thanks to everybody for following (and our panelists for contributing) the Tampa Bay's 25 Most Powerful Politicians; please tune in for the first-ever list of Central Florida's Top 25 Most Powerful Politicians, which begins today at 10 a.m. Follow that list here, on Facebook and Twitter at #Top25inCF.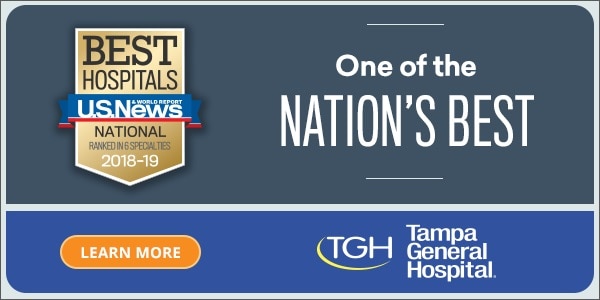 — OPINIONS —
"As Trump's reliable sycophant, Rubio drags us further into the President's swamp" via the Miami Herald editorial board — Witnessing Rubio's pathetic response to President Trump's latest racist outrages, it is impossible now to believe that Florida's senior Senator was once hailed as "The Savior of the Republican Party" on the cover of Time magazine. He was supposed to be a rising star who would help shake the party up after the disastrous election of 2012. But during the first two-and-a-half years of Trump's presidency, Rubio abandoned the pretense of idealism or principles. Otherwise, he has transformed from Trump critic to a sycophantic cheerleader — derided by former adviser and Washington Post columnist Max Boot as a "Trump fanboy" — to the point that he's willing to kill Obamacare even though his own state leads the nation in enrollment.
"Memo to Democrats: Freedom and education are inextricably linked" via Ed Pozzuoli for the Miami Herald — The Democrats' two nights of debate blather in Miami were astoundingly lean on two essential subjects — freedom and education. And the debates were especially lean given how the very state where they gathered is proving that freedom and education can work together to cost-effectively deliver real results — including in Miami-Dade County. However, there was plenty of discussion by the Democratic candidates wanting Big Government to redefine and take away our many freedoms: Taking away the private health insurance of 180 million Americans. Climate-change plans expanding Nanny State control over every nook and cranny of American life. There was a suggestion of a "freedom dividend" increasing dependency on Uncle Sam by handing every citizen $1,000 a year. Crazy stuff.
"SunPass fiasco won't end with vendor's firing. Lawmakers, take charge." via the South Florida Sun-Sentinel editorial board — The Department of Transportation will end its failed relationship with Conduent State & Local Solutions, a Maryland vendor hired to modernize SunPass. For that reason alone — the next SunPass contract — it's imperative that Florida get to the bottom of all that went wrong with the Conduent deal and enact changes to make sure this never happens again. The Legislature has a duty to shine a bright light in the darkest corners of the vast state bureaucracy. The lack of diligence by state officials in getting to the bottom of the SunPass fiasco shows a callous disregard for Florida taxpayers, not to mention millions of tourists who are the lifeblood of the Florida economy.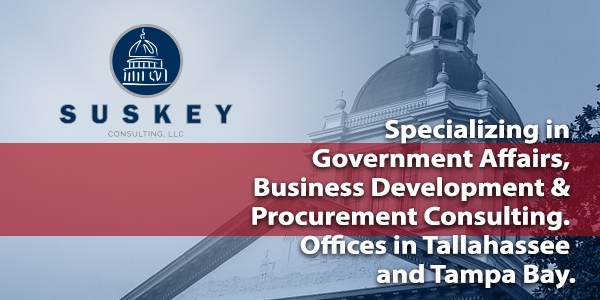 — MOVEMENTS —
Spotted — Marion Hammer in "Leaked email shows NRA is punishing Wayne LaPierre's critics on Board of Directors" via Slate.com — The country's most powerful gun lobby may have a commanding grip on American politics, but it continues to face a revolt from within. The National Rifle Association has been embroiled in a bitter, public civil war for several months following a probe of its finances, and a recently leaked email may have just thrown fuel on the fire. Former NRA President Hammer sent a private email to board members telling them to fall in line or face the consequences: "Members of the board have a fiduciary responsibility to act in the best interests of our Association. Yet, some have chosen not to do so."
New and renewed lobbying registrations:
Jack Cory, Kenya Cory, Erin Ballas, Public Affairs Consultants: Blue Duck, National Waste & Recycling Association
James Miller, People Who Think: Bay Park Conservancy
Will McKinley, Angela Dempsey, Fred Dickinson, PooleMcKinley: Maverick Natural Resources, The Recycling Partnership
"Personnel note: Drew Weatherford joins Florida venture forum board" via Drew Wilson of Florida Politics — Weatherford, the brother of former House Speaker Will Weatherford, is a partner at private investment firm Weatherford Capital, where he is responsible for deal sourcing and investor relations. Prior to starting up the family business, Weatherford was a co-founder of lobbying and consulting firm Strategos Group. He was also the starting quarterback at Florida State University in the mid-2000s. "The Florida Venture Forum's membership represents a 'who's who' of business and investment leaders active in all facets of the venture capital industry, and our board, in particular, is comprised of people who are passionate about helping entrepreneurs and their companies, and our local communities, grow and prosper," said Kevin Burgoyne, president and CEO of the Florida Venture Forum.
— ALOE —
"The most Florida things about 'Crawl'" via Miles Surrey of The Ringer — While Crawl was filmed in, of all places, Serbia, it's devoted to capturing the spirit of Florida. While the trailer for Crawl sets up the premise — it appeared that Crawl was mostly set within a basement, which presents a crucial issue to nitpick: Most Florida homes don't have basements, because most houses sit at sea level. Rest assured, Crawl avoids that problem because the main action doesn't take place in a basement: It's actually set in a crawl space. Of course, gators aren't mutually exclusive to Florida: But gators are quintessential Florida. Hurricanes do exist in a variety of states — but Florida often faces the brunt of such natural disasters.
"Guitar-shaped Hard Rock hotel starts revealing stunning display of lights" via David Lyons of the South Florida Sun-Sentinel — In recent weeks, the stunning building has been shining bright in every direction, its exterior bathed in red, blue, purple, green and yellow. Fully illuminated, the flashy 450-foot tower can be seen for miles from points in Broward and Miami-Dade counties. At a recent media event, Hard Rock International Chairman James Allen tipped his hand at how impressive the display will be. "What most people don't realize is this thing is also a TV set," he told reporters. "There's lasers on top of it that can go 20,000 feet in the sky. So while it's this amazing building during the day, wait till you see the show on it at nighttime."
— HAPPY BIRTHDAY —
Best wishes to Sen. Vic Torres, Rep. Alex Andrade, Eric Draper of Audubon Florida, the great Vic DiMaio, Missy Timmins, and David Warner. Belated wishes to Sen. Gayle Harrell, Thomas Hobbs, William Large, and Kelly Reichelderfer.
—
Sunburn is authored and assembled by Peter Schorsch, Phil Ammann, Jim Rosica, and Drew Wilson.
The post Sunburn — The morning read of what's hot in Florida politics — 7.22.19 appeared first on Florida Politics – Campaigns & Elections. Lobbying & Government..