The latest on Barry — A hurricane warning has been issued Thursday for part of the Louisiana coastline as Tropical Storm Barry slowly makes its way across the northern Gulf of Mexico. The warning means likely hurricane conditions, according to an update Thursday from the National Hurricane Center.
The NHC hurricane warning covered a span of about 135 miles between Intracoastal City, about 30 miles south of Lafayette, Louisiana, to Grand Isle, which is about 50 miles south of New Orleans.
Meteorologists expect Barry to make landfall somewhere within that warning area as a Category 1 hurricane either Friday night or sometime early Saturday.
Tropical storm warnings were also in effect for Lake Pontchartrain and Lake Maurepas, which includes metro New Orleans as well as from Intracoastal City to Cameron, Louisiana — about 35 east of the Louisana-Texas border.
At the same time, a new tropical wave is emerging off the coast of Africa, also carefully monitored by forecasters.
As of Thursday evening, the wave is more than 2,000 miles away from Florida and is slowly moving westward. The NHC gives it a 10 percent chance of developing into a tropical cyclone within the next five days.
—
Ron DeSantis moves on appointments — The Governor taketh away — and he giveth back. 
Gov. Ron DeSantis on Friday evening announced he had named Tampa Republican and former lawmaker John Grant, and Democratic retired State Attorney Willie Meggs of Tallahassee, to the Florida Commission on Ethics.
"Well, you're ahead of me," Meggs said Friday night when contacted by a reporter. 
"I got a call this morning from his chief of staff saying they were going to do it, but I didn't know that they had, so I'm glad … I guess I'd thought they'd gone a different direction."
Meggs was one of over 200 state board appointments made by then-outgoing Gov. Rick Scott – now U.S. Senator – and later rescinded by a miffed DeSantis, who wanted to place his own mark on the state's plethora of advisory and other panels. 
Meggs, a conservative Democrat who served more than three decades as the 2nd Judicial Circuit's elected prosecutor, said he "didn't particularly want to" serve, but for Scott personally asking him to. (The circuit includes Leon and five other counties in Florida's Big Bend.)
"I believe I had a good relationship with Gov. Scott," said Meggs, 76. "I served as state attorney for 32 years, and he is the only governor who ever invited me to the Governor's Mansion. In fact, he had me up there three times.  
"… So I don't know, Gov. Scott liked me, I guess. That, and I think he had to appoint a Democrat." 
Grant, an attorney and certified mediator and arbitrator, served in the House 1980-86 and in the Senate 1986-2000. His son, Jamie Grant, now is a Tampa-area Republican state Representative. 
The Ethics Commission next meets on July 26. The appointments are subject to confirmation by the Florida Senate.
— SITUATIONAL AWARENESS —
Tweet, tweet:
To everyone on the Gulf Coast: As you make preparations to protect your homes & loved ones from flooding & the coming storm, it is imperative that you heed the directions of @FEMA, State & Local Officials. We are working closely w/ them. Please be prepared, be careful, & be SAFE!

— Donald J. Trump (@realDonaldTrump) July 11, 2019
—@mcimaps: Last Nov, my precinct analysis said [Bill] Nelson should have gotten an extra 10,000 votes if not for undervote caused by Broward's ballot designed. MIT looked at the actual ballots & based on Governor votes, say Nelson should have gotten an extra 9,600
—@scontorno: Andrew Gillum moved $500,000 from his political committee to a new nonprofit last month. This makes it easier to spend on voter registration, his team says. But it also means it's shielded from campaign disclosure rules.
—@fineout: Because in essence, folks working Gillum contend that you can't give money to groups working on voter registration — but hey if someone spends money out of their PC to buy everyone dinner that's perfectly legal
—@joshgreenman: When Twitter was down, I wrote my thoughts on tiny slips of paper and threw them into the wind.
—@cjciaramella: Latest: A Florida sheriff's deputy has been arrested and is facing 52 charges for planting drugs on at least 10 people during traffic stops, including one case where I got bodycam footage of him lying about a roadside field test for drugs
—@JimRosicaFL: Style note: Don't refer to Jeffrey Epstein as a "billionaire." Do refer to him as a "wealthy financier and registered sex offender, now facing sex-trafficking charges." Got it.
—@elizabethrkoh: As a new soon-to-be-named storm passes by the Panhandle, just its specter is bringing Hurricane Michael flashbacks to those still recovering: "Even if the wind blows a little bit, my heart's beating fast … I'm scared, all the time."
—@DisneyParks: JUST ANNOUNCED: We're opening Star Wars: Rise of the Resistance at Star Wars: #GalaxysEdge at @WaltDisneyWorld Resort on Dec. 5 and @Disneyland Resort on Jan. 17!
—@SenRickScott: The citizenship question on the census is common sense. The only people who think otherwise are the ones who get offended by the
& want to eliminate the citizenship test for new immigrants. The vast majority of Americans agree w/@realDonaldTrump. He is doing the right thing.
—@ShevrinJones: The Trump administration wants to undercount immigrant communities with a census designed to intimidate them and drive them into the shadows. They couldn't fool our courts, and they won't fool the American people.
—@RepValDemings: I am proud that Florida will soon be represented in the U.S. Capitol by a statue of civil rights & education pioneer Mary McLeod Bethune. We will be the FIRST state in the country to choose a black woman to represent us. Oh, and she's replacing a statue of a Confederate general.
—@SenMannyDiazJr: School grades are an important measure of quality, and today's announcement demonstrates for the public that education in Florida is on a positive trajectory. Florida's accountability system is the most transparent in the nation, and I am tremendously proud of the improvements
— DAYS UNTIL —
Robert Mueller testifies to Congress — 5; Donald Trump's next campaign rally in Greenville, North Carolina — 5; 50th anniversary of Apollo 11 moon landing — 8; "Once Upon a Time … in Hollywood" premieres — 14; Second Democratic presidential debates in Detroit — 18; "Beverly Hills 90210" reboot premieres — 25; Taylor Swift's new album, 'Lover,' released — 42; Florida Gators opens vs. Miami football — 43; St. Petersburg primary election — 46; UCF Knights football opens vs. Florida A&M — 48; USF Bulls football opens vs. Wisconsin Badgers — 49; FSU Seminoles football opens vs. Boise State — 50; Labor Day — 52; First Interim Committee Week for 2020 Session — 66; "Morning" Joe Scarborough releases "This Ends Badly: How Donald Trump Conned America" — 67; "Joker" opens — 84; Florida Chamber Future of Florida Forum begins — 108; Scott Maddox trial begins — 115; 2019 General Election — 116; 3rd Annual Florida Internet and Television FITCon starts — 118; 2020 Session begins — 186; Iowa Caucuses — 206; New Hampshire Primaries — 214; Florida's presidential primary — 249; 2020 General Election — 480.

— TOP STORY —
"Thousands are targeted as ice prepares to raid undocumented migrant families" via Caitlin Dickerson and Zolan Kanno-Youngs of The New York Times — Nationwide raids to arrest thousands of members of undocumented families have been scheduled to begin Sunday, according to two current and one former homeland security officials, moving forward with a rapidly changing operation, the final details of which remain in flux. The raids, conducted by Immigration and Customs Enforcement over multiple days, will include "collateral" deportations, according to the officials, who spoke on the condition of anonymity. In those deportations, the authorities might detain immigrants who happened to be on the scene, even though they were not targets of the raids. When possible, family members who are arrested together will be held in family detention centers in Texas and Pennsylvania.
"ICE deportation crackdown may start Sunday in Miami and other cities" via Monique Madan of the Miami Herald — The mass deportation efforts were originally slated to start late last month but were delayed after the Herald and other media revealed the agency's plan to arrest thousands of immigrant families. Immigration agents will target Miami, Atlanta, Chicago, Baltimore, Denver, Houston, Los Angeles, New Orleans, New York City and San Francisco Law enforcement sources told the Herald the operation is expected to be smaller than the previous plan, but that people with deportation orders will still be the target. They also said they would be asking other members of the household for their immigration documents as they make arrests. ICE said, "the agency will not offer specific details related to enforcement operations."
"Immigration advocates brace for ICE roundups across country: 'The goal is to terrorize'" via John Bacon and Alan Gomez of USA TODAY — Immigrant advocates were bracing for a massive sweep of arrests and detentions amid reports that a roundup in at least 10 major cities could begin this weekend. "No one arrested in the immigration raids should be deported without a fair day in court," the American Immigration Council tweeted. "We are recruiting and training immigration attorneys from around the country to ensure this happens." UnidosUS tweeted a list of don'ts and dos for immigrants — don't open doors, say anything to ICE agents, or sign anything, they said; do take pictures and get a lawyer. "As the threat of ICE raids brings fear to our communities, it is important that you know your rights," the tweet said.
— DATELINE: TALLY —
"Flags at half-staff for late Judge Meenu Sasser" via Florida Politics — Gov. DeSantis ordered flags at half-staff in honor of the late Palm Beach Circuit Judge Sasser, "as a symbol of respect for (her) memory." Sasser, the first Asian-American judge in Palm Beach County, died on Saturday. She had been fighting cancer. "I hereby direct the flags of the United States and the State of Florida to be flown at half-staff at the Palm Beach County Courthouse in West Palm Beach, the City Hall of West Palm Beach, and the State Capitol in Tallahassee, from sunrise to sunset on Friday, July 12," DeSantis said in a memo released Thursday evening.
"Sponsors rolled out receptions in Israel" via Jim Turner and Ana Ceballos of the News Service of Florida — A list of seven sponsors was included in a "confidential" draft itinerary put together by Enterprise Florida, an economic-development agency that receives state and private money. Seven organizations sponsored receptions during the six-day trip, meant to solidify Florida's relationship with Israel, according to the itinerary Enterprise Florida shared with the delegation. Sponsors included Geeks and Nerds, a cybersecurity and software company; the GrayRobinson law and lobbying firm; the Greenberg Traurig law and lobbying firm; Visit Florida, the state's tourism-marketing agency; the Florida Realtors association; Israel Bonds, which sells Israel bonds in the United States; and Tellus, a digital health care company.
"Jimmy Patronis wants Gov., Cabinet to get rid of suspended OFR head" via A.G. Gancarski of Florida Politics — Chief Financial Officer Patronis on Thursday asked for the Governor and Florida Cabinet to remove suspended Office of Financial Regulation Commissioner Ronald Rubin. "Rubin and his associates have publicly disparaged victims," wrote Robert Tornillo, Patronis' Director of Cabinet Affairs, in a memo released to news media. "Based on the alarming preliminary findings of inappropriate behavior in the IG's report … it's time for the Cabinet to move to terminate his employment," the memo said. One sticking point: There is no final report yet, and as Tornillo writes, "no established time frame for the report." If the Cabinet is to move, DeSantis' position will have to have evolved from June.
"Joe Gruters slams South Miami challenge to so-called sanctuary cities ban" via Jacob Ogles of Florida Politics — Gruters slammed South Miami's plan to challenge a new so-called sanctuary cities ban as "reckless" and "irresponsible." "These commissioners think they can prioritize illegal immigrants over the safety and security of their community and get away with it," the Sarasota Republican said. "Wasting tax dollars to protect criminals? Not on my watch." Gruters sponsored the legislation in the Senate this year. DeSantis made a ban on so-called sanctuary cities a priority this year and signed the bill in June. But the controversial legislation was greeted with resistance, particularly in immigrant-rich South Florida. South Miami leaders say they will work with the Southern Poverty Law Center to challenge the legislation.
"Randolph Bracy says FSU will assess 'ethnic, racial' impact of bills" via Scott Powers of Florida Politics — Sociologists, criminal justice scientists and civil-rights activists long have raised concerns that too many laws target or disproportionately affect minorities — and now the state Senate is going to start asking how and how much. In an arrangement embraced and approved by Senate President Bill Galvano, Democratic state Sen. Bracy announced Thursday that a deal has been struck to have Florida State University scientists assess the "racial and ethnic" ramifications of key criminal justice bills. Bills will be selected for analysis by the chair of the Senate Committee on Criminal Justice. The analysis will be done by the FSU College of Criminology & Criminal Justice. The Florida Senate is paying a fixed amount to FSU of $197,233.
"'Jury is out' on age change" via Jim Turner and Ana Ceballos of the News Service of Florida — Doubts remain about a new state law that lowers the minimum age to be a state correctional officer. Florida Police Benevolent Association Vice President Jim Baiardi called the move "an act of desperation" to deal with the state prison system's problems with vacant positions. "The jury is out on it — only time will tell if it works," Baiardi said. "But think about how desperate we go to have 18-year-olds (as officers) in prisons." Baiardi hopes to see pay raises for correctional officers that would provide an incentive for people to fill the vacancies. The new law (HB 7057) allows 18-year-olds to work in state prisons and county jails. Before July 1, the minimum age was 19.
— STATEWIDE —
"Climate change is going to cost Florida a lot of money" via the Miami Herald — So far at least, Tallahassee hasn't invested much in protecting the most vulnerable state in the nation from rising seas. In the latest budget, DeSantis more than tripled the state's investment in planning for sea rise through its Florida Resilient Coastlines Program. That sounds considerable but in hard dollars, it only raised the Scott budget of $1.6 million to about $5.5 million. In a state that by one estimate needs to shell out $75 billion by 2040 just for seawalls, that's pocket change. The only certainty is the projects won't be cheap. In the absence of significant investment from Florida lawmakers and governors, the tab so far has fallen mostly on local governments.
"Smoke medical marijuana? This rule update might affect you" via Samantha J. Gross of the Tampa Bay Times — If you smoke marijuana for medical purposes, it's time to check in with your doctor. Starting Friday, any doctor's orders for medical marijuana that contain a recommendation for smokable, whole flower marijuana must be up to date. The system was updated June 28 to include smokable flower as a newly established route of administration for medical patients. Before the June 28 rule update, doctors would write in the recommendation for smokable marijuana in the "notes" section of the order. Now, there is a designated spot for the recommendation. Patients will have to be re-added into the registry with this new format if they haven't already, according to the state's Office of Medical Marijuana Use.
"FSU researchers advance the study of ethical decision-making" via Florida State University News — A "moral dilemma" is the kind of vexing ethical question that Florida State University scholars used in a new study published in the journal Cognition. Nick Byrd, a doctoral candidate in the Department of Philosophy, and Paul Conway, assistant professor in the Department of Psychology, collaborated on the research. Their findings clarified the psychology of making moral decisions. Byrd said, "If you and I respond differently to the same moral dilemma, we want to understand why because that can help us understand the psychology of moral judgment and more generally, how morality works."
"Still struggling prison system prepares for storm season" via Ana Ceballos of the News Service of Florida — State corrections officials are still dealing with the aftermath of the massive storm that caused more than $50 million in property damage to 14 facilities in Florida's Panhandle region. The devastation from Michael was a major blow to the state's entire prison system. Aside from buildings needing repair and reconstruction, the Department of Corrections has also faced other hurdles in the storm recovery process. Hundreds of correctional officers who worked in Panhandle state-run prisons lost their homes and have moved away, according to Matt Puckett, the executive director of the Florida Police Benevolent Association. After the storm, some officers were relocated to other prisons. "Others just uprooted to other parts of the state," Puckett said.
Trulieve Cannabis 'locks up' shares of company from sale for one year — The state's premier medical marijuana provider on Thursday said in a news release that its founders again agreed to "a voluntary lockup agreement with the company" regarding 59¼ percent of "subordinate voting shares." That means "shareholders will not offer to sell … or otherwise dispose of any of (their) Trulieve securities … before July 25, 2020." The announcement came a day after a state appellate court declared unconstitutional the state law that "implements" the 2016 constitutional amendment authorizing medicinal cannabis. The move "demonstrates the continued confidence the company founders have in the execution of our long-term strategy," Trulieve CEO Kim Rivers said.
What Bill Galvano is reading — "Proposed North Carolina gaming commission OK'd by House" by The Associated Press via CDC Gaming Reports — The idea of a consolidated state commission to regulate all gambling-related activities and boxing in North Carolina has advanced through the House. The proposed nine-member North Carolina Gaming Commission would incorporate duties and powers of the current state lottery commission along with those of state law enforcement agents that oversee nonprofit bingo and raffles. But previous language that would have formally legalized fantasy sports is absent from the bill approved 86-26 on Thursday.
"Citrus numbers improve as struggles continue" via News Service of Florida — Florida's citrus industry ended its growing season on a slight uptick, regaining the Sunshine State's dominance in orange production over California. But struggles remain. Growers, who last year posted 75-year lows because of damage caused by Hurricane Irma, still are at diminished production levels that hadn't been seen in decades as they face deadly citrus-greening disease and factors such as the expansion of development into rural areas and changes in national drinking habits. Overall, the new numbers reflect a nearly 59 percent increase in oranges from the 2017-2018 season, when the total was 45.05 million boxes, and a 4 percent increase from 2016-2017 when production sunk to a level last seen during World War II.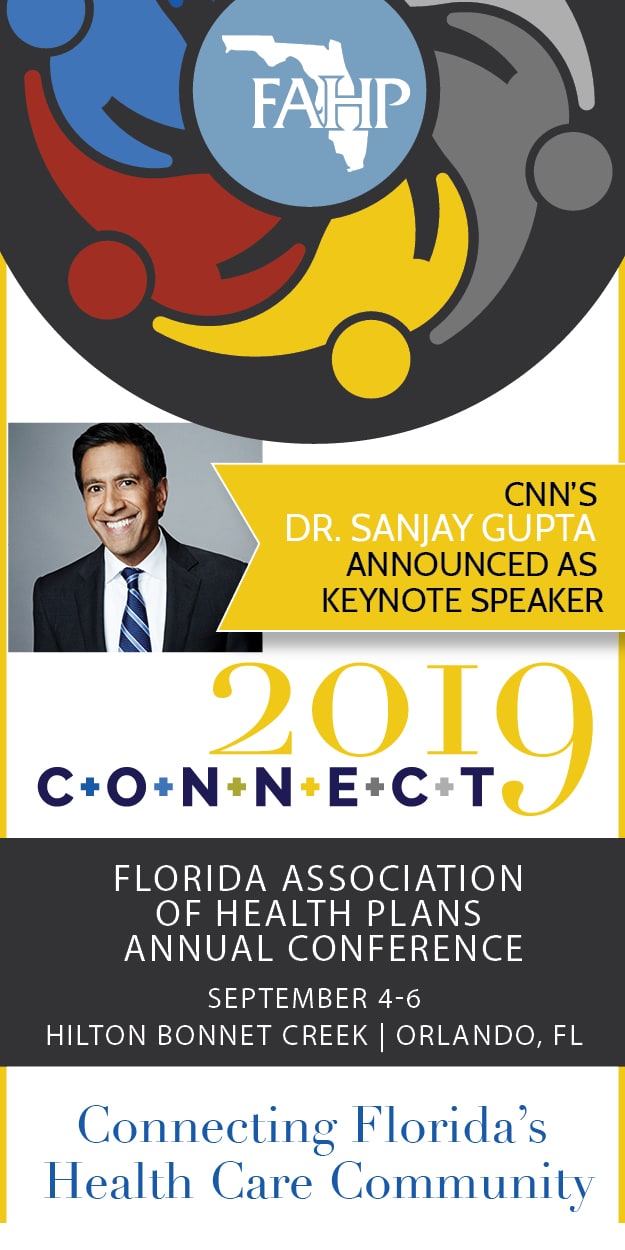 — D.C. MATTERS —
"Donald Trump says he will seek citizenship information from existing federal records, not the census" via Katie Rogers, Adam Liptak and Michael Crowley of The New York Times — Trump is giving up on modifying the census two weeks after the Supreme Court rebuked the administration over its effort to do so. Just last week, Trump insisted that his administration "must" pursue that goal. "We are not backing down on our effort to determine the citizenship status of the United States population," Trump said. He said he was issuing an executive order instructing federal departments and agencies to provide the Census Bureau with citizenship data from their "vast" databases immediately. A frustrated-sounding Trump struck a sharply combative tone at the opening of his remarks, saying that his political opponents were "trying to erase the very existence of a very important word and a very important thing, citizenship."
"Trump lawyers release video of encounter with woman who claimed unwanted kiss at Tampa campaign event" via Dan Sullivan of the Tampa Bay Times — The lawsuit centers on an incident that occurred on Aug. 24, 2016, at the Florida State Fairgrounds. Alva Johnson, a staffer who helped organize the campaign stop, says she was inside a recreational vehicle with the then-presidential candidate when he grabbed her hand when he leaned in to kiss her on the lips. But the video, which Trump's lawyers posted online, depicts Johnson and Trump having a short conversation amid a crowd of people inside the cramped RV. They exchange a light embrace and their cheeks touch briefly. Johnson smiles. A court paper that accompanied the video states that Johnson told Trump, "We're going to get you in the White House. I'll see you in February."
To view the video, click on the image below:
Rick Scott to Peace Corps: Get out of China now — The state's junior U.S. Senator lashed out after Peace Corps Director Jody Olsen refused to agree to end Peace Corps programs in China during a meeting. "Peace Corps volunteers are charged with promoting freedom and spreading American ideals to developing countries across the globe, but what the Peace Corps shouldn't be doing is propping up our adversaries with U.S. tax dollars," Scott said in a statement. "Let's remember, China is a wealthy nation … There is no reason the U.S. should be giving millions in foreign aid to China every year, and there is no reason American taxpayers should be sending volunteers to do the work of the Communist government of China."
Assignment editors — Scott will hold a roundtable discussion with health care leaders and patients to talk about his efforts to make health care more affordable for families, Orlando Regional Chamber of Commerce, 301 E. Pine St., Suite 900, Orlando.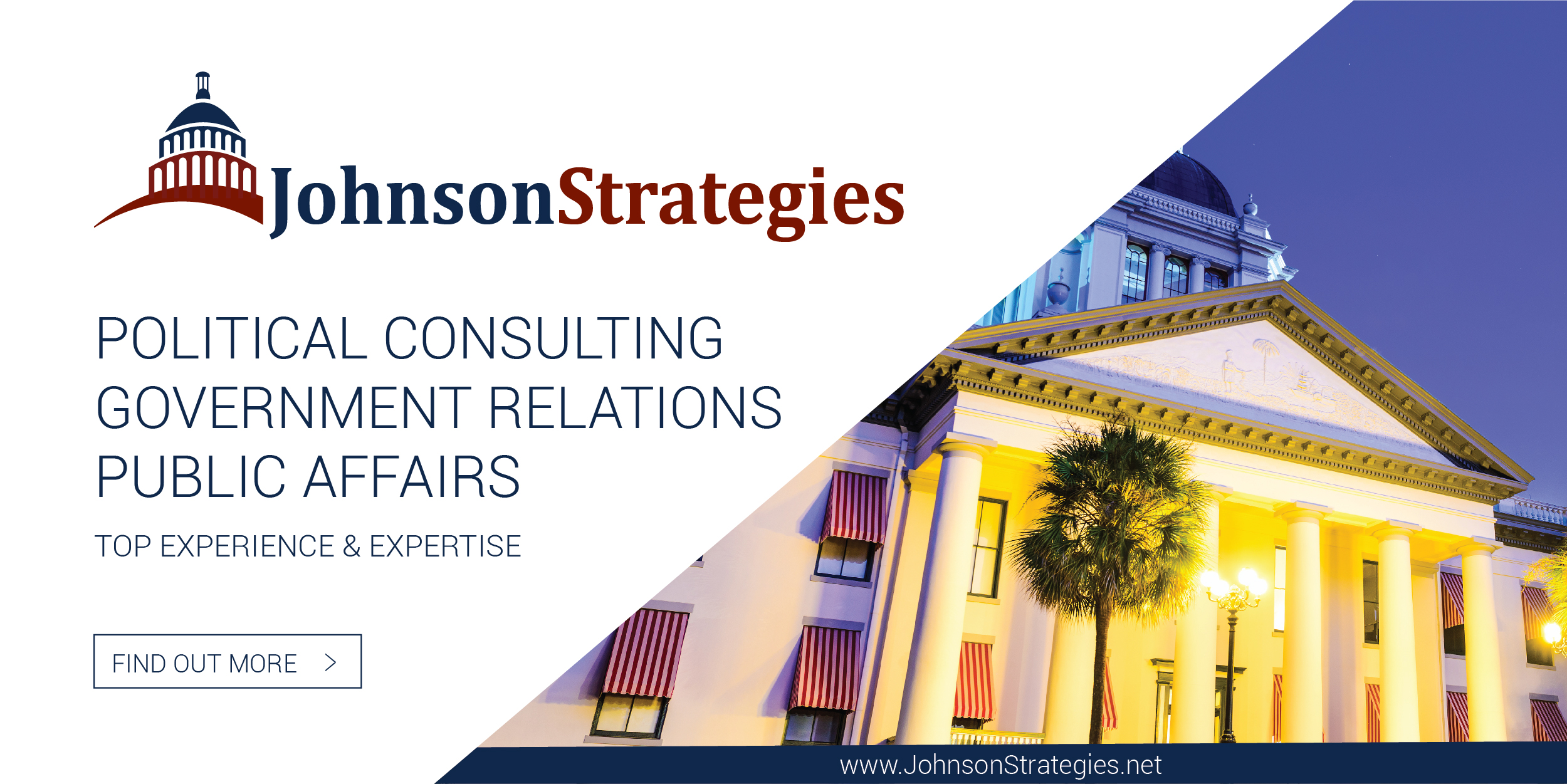 — 2020 —
"Joe Biden rips Trump in foreign policy address" via Danielle Muoio and Natasha Korecki of POLITICO — Biden denounced President Trump's leadership on U.S. foreign policy in a wide-ranging speech Thursday, saying four more years of Trump's policies could be "catastrophic" for national security. "Make no mistake about it: the world sees Trump for what he is: insincere, ill-informed and impulsive — and sometimes corrupt," Biden said. "Dangerously incompetent and incapable, in my view, of world leadership." Biden said he would restore many of the policies he helped institute under the Obama administration, including re-entering the Iran nuclear deal, rejoining the Paris climate accord and redirecting funding to Central America. He sought to distinguish himself from Trump as someone who would work with other Democratic countries rather than take an isolationist approach.
"Elizabeth Warren joins border crossing decriminalization calls" via The Washington Post — Warren wants to revamp the United States two major immigration enforcement agencies "from top to bottom" and establish independent immigration courts, she announced Thursday. She also reiterated support for decriminalizing illegal border crossings. Warren and other Democrats are concerned with reports of inhumane conditions in immigrant detention centers and outraged over separating children from their families. Warren's immigration plan comes as Trump threatens to deport "millions" of undocumented immigrants. Warren announced her plan ahead of an appearance Thursday, along with several other Democratic candidates, at a conference of the League of United Latin American Citizens, the nation's oldest Hispanic civil rights organization.
"Pete Buttigieg Unveils 'Douglass Plan' To Combat Racial Inequality" via Julian Shen-Berro of the Huffington Post — Buttigieg, whose campaign for the Democratic presidential nomination has struggled to find traction among black voters, unveiled a plan Thursday to tackle systemic racism nationwide. Dubbed "The Douglass Plan" after African American writer and abolitionist Frederick Douglass, it is comprised of a series of broad goals. His plan includes a significant increase in funding for public education; eliminating racial biases in the health care industry; strengthening infrastructure for black business owners and entrepreneurs; ending voter suppression; even providing D.C. with statehood and doing away with the electoral college. In a video which accompanied the plan, he cited statistics to illustrate the inherent racial inequalities that exist across the country.
"To unlock the youth vote in 2020, Democrats wage legal fights against GOP-backed voting restrictions" via Amy Gardner of The Washington Post — Over the past decade, Republicans in more than a dozen states have tried to limit the kinds of student IDs that can be used at the polls, restricted the number of polling locations on or near college campuses, or gerrymandered political boundaries that divide campuses and dilute the power of student voters, as well as other measures. In Florida, Democrats succeeded last year in temporarily blocking a prohibition of early voting locations on college campuses, which Republican officials had argued was necessary in part because such locations offer insufficient public parking. U.S. District Judge Mark Walker issued a temporary injunction against the law last July, accusing state officials of "a stark pattern of discrimination."
— THE TRAIL —
"Andrew Gillum shifts campaign cash to a new nonprofit, blocking it from public view" via Steve Contorno of the Tampa Bay Times — A new nonprofit created by Gillum is taking over his effort to register and reengage 1 million Democratic voters by the 2020 election. Donations to his cause will now go to the nonprofit, Forward Florida Action, instead of his political committee, Forward Florida. Gillum moved $500,000 from the political committee to the nonprofit last month. What Gillum does with that money will largely be shielded from public view. Unlike his political committee, which is required to itemize every expenditure and report it to the state each month, the nonprofit does not have to disclose its spending. Nor will the nonprofit have to account for where it gets its money.
"State GOP outraises Democrats in quarter" via News Service of Florida — The Republican Party of Florida raised nearly $1.88 million between April 1 and June 30, more than double the amount raised by its Democratic counterpart, according to newly filed finance reports. The GOP brought in $1,876,565, while spending $1,033,740 during the period. The Florida Democratic Party, meanwhile, raised $876,652 and spent $869,044. Among the big contributors to the GOP during the period were a Florida Chamber of Commerce PAC, which gave $85,000; Associated Industries of Florida-linked PACs, which gave $85,000; United States Sugar, which gave $75,000; Florida Power & Light, which gave $50,000; the Florida Police Benevolent Association, which gave $50,000; RAI Services Co., which gave $50,000; Walmart, which gave $50,000; and Airbnb, which gave $50,000.
"Six-figure June fundraising for 'citizen voter' ballot initiative" via A.G. Gancarski of Florida Politics — At a time when Washington has been consumed with questions of citizenship on the Census, Florida Citizen Voters continues to push toward its goal of changing voter eligibility language relative to citizenship. Their 2020 ballot initiative would change Florida's Constitution from reading "every citizen" who is qualified and registered in Florida can vote, to "only a citizen" who is qualified and registered can vote. In June, the committee added $150,000 to its coffers, but did not spend. The previous five months saw the committee raise and spend $2.3 million; this was the first month of capital infusion without commensurate spend. The group's petition drive continues to putter along with just under 95,000 signatures out of the 766,200 need to make the ballot.
"Over $3 million raised for 'energy choice' amendment" via A.G. Gancarski of Florida Politics — Advocates for an "energy choice" amendment continue to bankroll their effort, raising just over $3 million to secure nearly half of the petitions needed for a 2020 vote. A proposed constitutional amendment that would open the state's electricity market to competition, creating an "open and competitive energy market" is now just under 340,000 signatures, nearly half of the 766,200 needed by Feb. 1, 2020, for ballot access. Coalition for Energy Choice is the sole funder of the effort, and added $365,000 to coffers in June, with Infinite Energy offering just over $13,000 in staff help. Opposition is fierce from the political establishment: business groups, the Urban League, the League of Cities and Attorney General Ashley Moody oppose the ballot measure.
"Erhabor Ighodaro leads SD 35 field in June fundraising" via Ryan Nicol of Florida Politics — Ighodaro reported $4,100 raised in June as he competes for the open Senate District 35 seat. Ighodaro's June haul was tops for the month among the five candidates currently running for the seat. However, he still trails Rep. Shevrin Jones in overall money raised. Since declaring his candidacy in late January, Ighodaro has earned just over $30,000. With less than $1,000 in expenses so far, he retains most of that going forward. Jones earned just under $1,500 in June, placing him second in fundraising for the month. In total, he's brought in nearly $73,000 to his campaign, and has about $20,000 available after expenses. His PC, Florida Strong Finish, has another $8,000 available.
"Ana Maria Rodriguez officially enters SD 39 contest" via Ryan Nicol of Florida Politics — Rep. Rodriguez has made it official, as she's decided to officially enter the race to replace term-limited Sen. Anitere Flores in Senate District 39. As first reported in Sunburn in early June, Rodriguez confirmed she was considering a run for the open seat. Rodriguez had reportedly been pushed to enter the race by Sen. Wilton Simpson — who will be the next Senate President should Republicans retain their majority next November. "I am humbled to announce my candidacy for Florida Senate District 39," Rodriguez said in a statement Thursday. "My family and I are ready to embark on what we know will be a hard-fought race, and we believe our message will resonate with residents of SD 39."
"Campaign launch bump helps Alexandria Suarez top June fundraising in SD 39" via Ryan Nicol of Florida Politics — After officially entering the Senate District 39 contest on the last day of May, Suarez saw herself as the top-raising candidate in June, pulling in just over $19,000. Suarez has her own private practice, focusing on civil litigation in family law, business law and some Medicare-related issues, among others. "I'm pretty much a new kid on the block when it comes to politics, at least running," Suarez told Florida Politics upon entering the contest as a Republican. "I never considered running previously. The opportunity presented itself, and I decided I always wanted to make a difference, so this is a chance that I might as well take on now."
"Marie Woodson leads June fundraising in HD 101, still trails Brian Johnson overall" via Ryan Nicol of Florida Politics — After trailing West Park Vice Mayor Johnson in fundraising for two straight months, Democratic candidate Woodson was able to take the lead in June, earning more than $10,000. Still, Woodson has only pulled in about half of what Johnson has received throughout the campaign. Woodson's June numbers bring her to more than $25,000 raised since filing her paperwork with the Division of Elections in early March. She's spent less than $600 of that so far. Johnson managed to raise $6,000 in June, bringing his campaign total to nearly $48,000 raised. That's following back-to-back months bringing in more than $20,000. His May total was aided, however, by a $2,500 self-loan.
"Bob Rommel focuses on political committee, Sara McFadden puts skin in game" via Jacob Ogles of Florida Politics — State Rep. Rommel took June off of fundraising. But his Democratic opponent, Sara McFadden, dropped a $50,000 candidate loan into her own account. The Naples Democrat last filed for a rematch against Rommel in Florida House District 106. And she made clear she's serious about this run with the candidate loan. That's not too surprising, considering she put about $100,000 into her 2018 run. She raised $63,287 throughout that campaign. Rommel, by comparison, already had $63,500 in donations through the end of May. That means without raising a nickel in June, he already has more in contributions than McFadden raised last cycle.
"Former North Miami City Clerk Michael Etienne joins HD 107 race" via Ryan Nicol of Florida Politics — Etienne, the former City Clerk for the city of North Miami, is now the fourth Democratic candidate to jump in the contest for House District 107. Etienne was first elected to the City Clerk's role in 2011. He recently attempted a move to the North Miami City Council in District 3. That seat was vacated after District 3 Councilman Philippe Bien-Aime ran and won a race for North Miami Mayor. The District 3 contest went to a runoff between Etienne and Mary Estimé-Irvin. That June 4 runoff saw Estimé-Irvin defeat Etienne 53 percent to 47 percent. Etienne filed his paperwork with the Florida Division of Elections to enter the contest on July 9.
"Buddy Dyer continues to roll out endorsements, donations in reelection bid" via Scott Powers of Florida Politics — The endorsements come from Orange County Sheriff John Mina, Orange County Tax Collector Scott Randolph, Orange County Clerk of Court Tiffany Moore Russell, and Orange County Property Appraiser Rick Singh. Traditionally, the other two constitutional officers, Orange County Comptroller Phil Diamond and Supervisor of Elections Bill Cowles do not make endorsements. All are Democrats like Dyer, though the Orlando Mayor's Office and the 2019 election are nonpartisan. Dyer, in the office since 2003, is seeking a fifth full term. The latest endorsements, expanding Dyer's collection from major officeholders in Orange County, come after his campaign reported another significant month in fundraising.
"Deborah Barra raises $34K to open Orlando State Attorney campaign" via Scott Powers of Florida Politics — Chief Assistant State Attorney Deborah Barra has kicked off her campaign to be elected State Attorney in Florida's 9th Judicial Circuit in Orlando by raising $34,000 in her first month before her formal campaign kickoff. Barra, seeking to succeed her boss State Attorney Aramis Ayala, who has decided to not run for reelection in 2020, posted a first month strong enough to rival the impressive start of her chief rival in the 2020 election, former JC9 Assistant State Attorney Ryan Williams. Barra raised $34,601 in donations and also contributed $50,000 from her own pocket in June to start her campaign, which is set to have a formal campaign kickoff fundraiser on July 25 at the home of former State Attorney Lawson Lamar.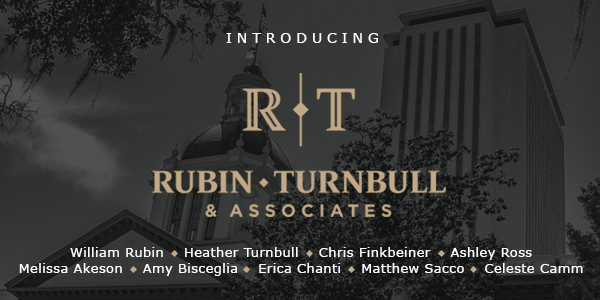 — LOCAL —
Everglades Foundation CEO reacts to latest Lake O discharges — Eric Eikenberg, CEO of The Everglades Foundation, responded to testimony by the U.S. Army Corps of Engineers' national leadership before the U.S. House of Representatives' Transportation and Infrastructure Committee. The Corps "admitted to willfully and knowingly releasing toxic water containing cyanobacteria and harmful algal blooms from Lake Okeechobee to the St. Lucie and Caloosahatchee Rivers," he said. "While this is disturbing, it is not surprising … We call on our federal government to act swiftly … by expediting Everglades restoration, specifically the most critical and impactful component: the Everglades Reservoir Project that will store, clean and send water south."
"In Miami, there are too many condos and not enough foreign buyers" via Candace Taylor of the Wall Street Journal — Miami's high-end real estate market has drastically slowed in the past several years, as the Latin American buyers who led a frenzy of post-recession purchases have all but disappeared. South American economies that were roaring in the early years of the decade are now facing severe economic distress. At the same time, new condos launched just as the owners of older units looked to cash out. There were 691 condo sales in Miami Beach in the first quarter of 2019, down 24 percent from 909 in the first quarter of 2015. During the same period, single-family homes sales dropped to 81 from 117. The threat of climate change has had some impact on Miami homebuyers' decisions.
"Bayfront Hospital now suing patients" via Janelle Irwin Taylor of Florida politics — Bayfront Health St. Petersburg is aggressively seeking payment on delinquent accounts. But it hasn't always been that way. An analysis of lawsuits filed in Pinellas County shows the hospital went from suing no patients at all to several hundred a year over unpaid bills. In 2012, the year before Bayfront transitioned from a nonprofit to for-profit, there don't appear to be any lawsuits filed against individual patients for nonpayment, but there were hundreds of small claims cases filed against the patients' health insurance providers. That continued in 2013 and 2014. In 2015, the legal model Bayfront uses to seek unpaid payments appeared to have changed. An analysis of lawsuits found upward of 500 suits against individual patients for claims maxing out at $5,000. Hundreds more were filed over the next three years. This year, Bayfront's lawsuits are pacing to exceed 1,000 filed against patients and not service providers.
"She was trafficked as a child. Now this survivor fights back through coffee" via Julia Chan of CNN — From the drinks to the décor, everything about Palate Coffee Brewery is warm — and not just because it's located in central Florida. "I always say it's like 'Cheers,'" says Palate co-founder and co-owner Tina Kadolph. "It's a place where people can go and feel safe, and they're cared about." Kadolph, who describes herself as a "survivor warrior of child sex trafficking," dreamed up Palate as a café with a mission. All the baristas are volunteers, and all profits — even tips — go to fight human trafficking and help survivors. Kadolph said she was born to a prostitute in northern California. She recalled being forced into sex work as a child, which lasted into her teens.
— #TBMPP2019 —
On Day Four of the seventh annual Tampa Bay's 25 Most Powerful Politicians, we introduce Tampa's newly elected Mayor, a pair of influential state Senators and break the Top Ten, finishing up with St. Petersburg's hometown hero — former Gov. Charlie Crist.
Thursday's five names are:
No. 12: Jane Castor — "Castor has proven to be a determined leader. She broke rank from her predecessor, Bob Buckhorn, by joining the Hillsborough Area Regional Transit Authority Board of Directors rather than appointing a City Council representative. The goal: to follow through with a campaign promise to usher in an era of robust transportation options and expanded transit."
No. 11: Janet Cruz — "Sen. Cruz loves her hometown of Tampa and is a strong advocate for causes she believes in. She knows well how to navigate Tallahassee and how to get things done for her constituents," said Southern Strategy Group lobbyist Seth McKeel.
No. 10: Tom Lee — "He is a maverick in every sense of the word, often doing what he believes to be right for his district and its citizens rather than what is politically expedient," said Republican political consultant Anthony Pedicini. "Lee is a household name in East Hillsborough, and it's from that base that he has maneuvered, sometimes like a bull in a China shop, through the halls of government to help shape many policies and keep Tampa Bay at the forefront of Florida's political scene."
No. 9: Les Miller — "Miller's leadership on the Hillsborough County Commission as it relates to All For Transportation is paramount. In the coming weeks, Miller will lead the charge to determine how the board implements spending allocations and priorities for the new transportation tax."
No. 8: Crist — "Congressman Crist has been a vocal advocate for his district. He continuously seeks input on issues important to Pinellas County and has been instrumental in helping to secure federal funding for our beaches," said Southern Strategy Group lobbyist Laura Boehmer. But the 2018 midterm election flipped the House, and Democrats are now in charge. Crist's efforts are now breezing through.
Follow the entire list here, on Facebook, and Twitter with #Top25InTB.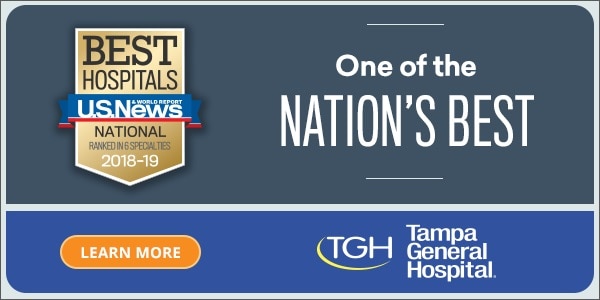 — OPINIONS —
"Alex Acosta offers lame defense of his handling of Jeffrey Epstein sex abuse case" via the South Florida Sun-Sentinel editorial board — The Labor Secretary and former U.S. attorney for South Florida held a news conference in an attempt to save his job. He didn't show that he deserved to keep it. For more than a decade, Acosta had said nothing publicly about the 2008 agreement he approved that spared Epstein a possible life sentence in federal prison and allowed him to plead guilty to minor state charges. Acosta spoke only because two days earlier the U.S. attorney in Manhattan had announced an indictment of Epstein on sex trafficking and conspiracy charges from the same period Acosta reviewed. Epstein now could get 45 years. Incredibly, but not surprisingly, Acosta cast himself as the good guy.
"Term limits just spare us from having to think" via Bill Cotterell of the Tallahassee Democrat — We should deal with abuse of power as it occurs, stand up to the bullies and rein in the dictators. If somebody in Congress or the executive branch has their thinking calcified in a long-ago era, it's up to us — the voters — to find out how good or bad their service has become and vote accordingly. Term limits are a quick, simple solution that spares us the responsibility of thinking. Instead of learning what our public officials are actually doing in office, we know that every few years, the pendulum of the clock will be a scythe, cutting down the good, bad and the average — clearing the field for a whole new crop we can start disliking anew.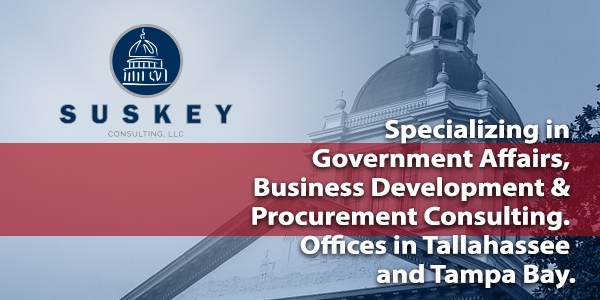 — MOVEMENTS —
"Parker Thomson Awards given by Florida Bar honor top journalism" via Florida Politics — The Tampa Bay Times won first prize in print journalism in The 2019 Parker Thomson Awards for Outstanding Legal Journalism for its reporting on a 2018 fatal shooting outside a Clearwater convenience store. The awards were presented Thursday in St. Petersburg during the 2019 Florida Media Conference. The awards are given by The Florida Bar's Media & Communications Law Committee in recognition of "outstanding journalism highlighting the system of law and justice as it affects Floridians," a news release said.
Personnel note: Alana Pound named Outreach Correspondent for U.S. Sen. Scott — Pound highlighted her new position on LinkedIn Thursday. She graduated from Florida State this year with a degree in public relations, specializing in "image management." In recent years, she interned for the House Republican office, was a staff member on Republican former state Rep. Matt Caldwell's campaign for Agriculture Commissioner, was an Account Coordinator for the Tallahassee PR firm of RB Oppenheim Associates, was a legislative intern for GOP state Rep. Spencer Roach during the 2019 Legislative Session, and was Assistant Event Coordinator at FSU's College of Social Work.
Appointed — John Grant and William Meggs (reappointed) to the Florida Commission on Ethics.
New and renewed lobbying registrations:
Gary Rutledge, Jonathan Costello, Rutledge Ecenia: ADT Security Services
— WEEKEND SHOWS —
Facing South Florida with Jim DeFede on CBS 4 in Miami: The Sunday show provides viewers with an in-depth look at politics in South Florida, along with other issues affecting the region.
Florida This Week on Tampa Bay's WEDU: Moderator Rob Lorei hosts a roundtable panel with independent journalist William March; Holly Gregory, the anchor/reporter for Spectrum Bay News 9; Florida Federation of GOP Women second vice president Deborah Tamargo and businessman Roberto Torres, who hosts "Why Tampa Bay?"
In Focus with Allison Walker-Torres on Bay News 9: A discussion about Florida's struggle with teacher retention. Joining Walker-Torres are state Rep. Chris Latvala, who serves as vice chair of the House Education Committee, chair of the PreK-12 Appropriations Subcommittee and vice chair of the PreK-12 Quality Subcommittee; state Rep. Geraldine Thompson, member, PreK-12 Quality Subcommittee; and Wendy Doromal, president of the Orange County Classroom Teachers Association.
Political Connections on CF 13 in Orlando and Bay News 9 in Tampa/St. Pete: This week's show talks with state Rep. Mike Beltran will discuss details from the Legislative Session; and "Untangled with Josh Robin" will examine hate speech in the digital age.
Politics on Your Side with Evan Donovan on News Channel 8 WFLA (NBC): Donovan speaks with the owners of Florigrown on this week's court ruling in their favor.
The Usual Suspects on WCTV-Tallahassee/Thomasville (CBS) and WJHG-Panama City (NBC): Gary Yordon speaks with pollster Steve Vancore in Franklin County Sheriff A.J. Smith.
This Week in Jacksonville with Kent Justice on Channel 4 WJXT: This week's guests are state Rep. Paul Renner, who is in line to be House Speaker in 2022; Rick Mullaney, News4Jax political analyst and director of the Jacksonville University Public Policy Institute and Joy Young, executive director of the Cultural Council of Greater Jacksonville.
— ALOE —
"Disney Star Wars ride will open in Orlando before Disneyland" via The Orlando Sentinel — The Rise of the Resistance ride will open December 5 at Disney World's yet to be opened Star Wars: Galaxy's Edge at Disney's Hollywood Studios. That's more than a month before its expected debut at Disneyland in California. The Florida-first opening comes even though the Disneyland location is already open while the Florida Star Wars land won't open until next month. Disney said Rise of the Resistance will be the most technologically advanced ride in the park's history. It puts riders in a battle between the First Order and the Resistance and will include Star Wars characters Rey, Kylo Sen and General Organa. The Disneyland version of the ride opens Jan. 17.
— APOLLO —
"NASA addresses controversy over 'lost tapes' of Apollo 11 moonwalk" via Passant Rabie of Space.com — The search for the "lost tapes" began in 2006, when reports began surfacing that NASA had erased some original footage from the first moon landing. "An intensive search of archives and records concluded that the most likely scenario was that the program managers determined there was no longer a need to keep the tapes — since all the video was recorded elsewhere — and they were erased and reused," NASA officials said in the statement. However, NASA reaffirmed that there is no missing footage from Apollo 11 since the video transmissions were relayed to the Lyndon B. Johnson Space Center in Houston during the mission. Video from those tapes was converted to a format which could be broadcast on television.
To view restored original video from the Apollo 11 moonwalk, click on the image below:
"Fifty years after Apollo, NASA is moving quickly to return to the moon. But will it work?" via Emre Kelly of Florida Today — Since 2017, the agency has been working to bring this Artemis program to reality, an effort that would involve its custom-built Space Launch System rocket, a platform orbiting the moon known as "Gateway," and a lunar lander system to take people to the surface. Eventually, NASA hopes developments made along the way will help astronauts reach Mars. NASA has initiated a whirlwind of appearances, conferences and meetings with key figures to speed up the process to meet the challenge. According to NASA's long-term vision, humans would again return in 2028 to stay, using available resources such as water ice locked in the south pole, which can be converted into rocket fuel for trips to the red planet.
— HAPPY BIRTHDAY —
Happy birthday to Jon Adrabi, former Sen. John Grant, former AG Bill McCollum, and Bob Rackleff.
—
Sunburn is authored and assembled by Peter Schorsch, Phil Ammann, Jim Rosica, and Drew Wilson.
The post Sunburn — The morning read of what's hot in Florida politics — 7.12.19 appeared first on Florida Politics – Campaigns & Elections. Lobbying & Government..