A belated, top o' Sunburn happy birthday to Kate's mom, Sarah Bascom.
—
It's New Year's Day — at least for the state government of Florida. 
July 1 is when the annual budget and many new laws go into effect. 
The state's 2019-20 spending plan kicks in with a record budget of almost $91 billion. That includes a $242 per student increase in funding for public schools, for instance. 
The Legislature also did a solid for its new bestie, Gov. Ron DeSantis, with $685 million for Everglades restoration and preservation and other environmental projects.
Of the more than 100 new laws taking effect Monday, many also were DeSantis priorities, including a plan to ease the importation of less expensive medications from Canada. 
There's also a law requiring local governments to help the feds enforce immigration laws and a reform of the beleaguered insurance practice known as "assignment of benefits." (Trust us: If you don't know what it is, don't ask.)
And Senate President Bill Galvano got his wish with passage and signature of three new toll highways across the state. 
With virtually all the bills from the 2019 Legislative Session now disposed of, let's hope the Capitol can finally ease into the summer doldrums.
—"'Sanctuary cities' ban, texting while driving: These are new Florida laws that take effect July 1" via Emily Mahoney of the Tampa Bay Times
—
And so now it's really official. 
We're told that freshman Republican members of the House of Representatives got together this weekend at American Social, also known as "AmSo," billed as "Tampa's best sports bar."
There, 25 of them signed pledge cards for Daniel Perez as Speaker for 2024-26. 
Remember, Florida Politics readers knew earlier this month that Perez locked up the race.
Perez's chief rival for the position, Bradenton state Rep. Will Robinson, had told his House GOP freshmen colleagues he was withdrawing from the race. 
Now, Perez just has to wait five years — and hope that Republicans maintain control of the chamber — before taking the gavel.
"Having worked in and around Miami Dade politics for several years, I've had the privilege of getting to know Danny Pérez early on," said Erica Chanti, a lobbyist with Rubin Turnbull & Associates. "Danny is fortunate to lead one of the most talented freshman classes in the history of the Florida House. We will see great things from the men and women in this class as they help lead Florida with character and principle over the next seven years."
If all goes according to plan, Perez will inherit the gavel from Palm Coast Republican Paul Renner. 
And state Rep. Lawrence McClure of Dover, one of Perez's most vocal backers, said his "consistently steady leadership and an unwavering commitment to the success of each member of our class" made him "excited to serve with him and all of my fellow classmates."
—
In the wake of the first Democratic presidential debates, Florida Insiders saw a little bit of a shake-up in the 2020 race. Florida Politics took a flash poll a select group of seventy-five Insiders on their initial takes of the Miami debates Wednesday and Thursday, and show those first impressions could affect the race later on.
On Wednesday night, Influencers agreed Massachusetts it was Sen. Elizabeth Warren who stood out.
About 55 of Democrats spotlighted the Warren as the night's winner, as did 44 percent of Republicans and 40 percent of NPAs. However, former HUD Secretary Julián Castro impressed about 31 percent of Democrats. New Jersey Sen. Cory Booker also won over a modest 7 percent.
While the first night brought some standouts, the real fireworks began Thursday, with Influencers overwhelmingly picking California Sen. Kamala Harris as not only the night's winner but also the standout personality for both debates. For the second night, that includes 83 percent of Democratic respondents, 85 percent of Republicans, and 100 percent of the nonpartisan Influencers.
"With her performance, Sen. Harris has set the conversation on what the future of the Democratic Party and Country should look like," said one respondent.
Outside Harris, 10 percent of Democrats saw South Bend, Indiana Mayor Pete Buttigieg as the winner and 5 percent picked former Vice President Joe Biden. Meanwhile, among Republicans, 12 percent saw Buttigieg as the winner, and a single vote came in for Vermont Sen. Bernie Sanders.
For the entire event, Harris stood out as 80 percent of respondents chose the Californian as the top participant, including 90 percent of Democrats, 71 percent of Republicans and all NPA.
After for the shape of the race, only about 16 percent of Democrats feel confident Biden will be the eventual Democratic nominee. That includes 20 percent of nonpartisan respondents, 17 percent of Republicans and just 14 percent of Democrats.
About 51 percent still say 'maybe' on Biden — 59 percent of Democrats, 49 percent of Republicans and 20 percent of NPAs.
But 69 percent of Influencers issued a hard 'no' on Biden. Some 60 percent of NPA respondents think his time is up, along with 34 percent of Republicans and 28 percent of Democrats.
"Biden really hurt himself, though he may recover," said one Influencer.
—
Please consider joining us — The Tiger Bay Club of Central Florida will host a legislative-update event featuring Ana Ceballos of The News Service of Florida, Matt Dixon of POLITICO Florida, Jason Garcia of Florida Trend and Peter Schorsch of Florida Politics. Monday, 5:30 p.m., Citrus Club, 255 South Orange Avenue, #1800, Orlando.
— SITUATIONAL AWARENESS —
Tweet, tweet:
—@JonKarl: The US press pool was first ordered away and then into the building. A chaotic scene. @StephGrisham45 pushed aside a security guard to clear the way for the US press to get inside the meeting.
—@MittRomney: The President's praise for MBS, the man who US intel says ordered or authorized the heinous murder of a WaPo columnist & Saudi dissident, sends the wrong message to the world. It's past time for Congress & the administration to impose sanctions for the murder of Jamal Khashoggi.
—@IamStevenHale: If Megan Rapinoe scores a third goal, reaches down into her sock and pulls out even a basic outline of a health care plan she becomes the Democratic front-runner
—@conor64: Overall, the evidence suggests that when a prominent figure apologizes for a controversial statement, the public is either unaffected or becomes more likely to desire that the individual be punished
—@Rumpfshaker: Dear politician, yes, I know my name is not on your list of donors. Your end-of-month fundraising deadline might be a big deal to you & your consultants, but doesn't constitute an emergency for me personally. There's not a darn thing "urgent" about it & it's not my deadline.
Tweet, tweet:
—@MDixon55: I wish "the media," whatever that is, was half as organized as those who think it conspires to build and tear down candidates give it credit for being. Then maybe the industry would not be struggling so much
Tweet, tweet:
Tweet, tweet:
— DAYS UNTIL —
"Spider-Man: Far From Home" opens — 1; Independence Day — 3; Robert Mueller testifies to Congress — 16; 50th anniversary of Apollo 11 moon landing — 19; "Once Upon a Time … in Hollywood" premieres — 25; Second Democratic presidential debates in Detroit — 29; "Beverly Hills 90210" reboot premieres — 36; Taylor Swift's new album, 'Lover,' released — 54; Florida Gators opens vs. Miami football — 54; St. Petersburg primary election — 56; UCF Knights football opens vs. Florida A&M — 59; USF Bulls football opens vs. Wisconsin Badgers — 60; FSU Seminoles football opens vs. Boise State — 61; Labor Day — 63; First Interim Committee Week for 2020 Session — 77; Morning" Joe Scarborough releases "This Ends Badly: How Donald Trump Conned America" — 78; "Joker" opens — 95; Florida Chamber Future of Florida Forum begins — 119; Scott Maddox trial begins — 126; 2019 General Election — 127; 3rd Annual Florida Internet and Television FITCon starts — 129; 2020 Session begins — 197; Iowa Caucuses — 217; New Hampshire Primaries — 225; Florida's presidential primary — 260; 2020 General Election — 491.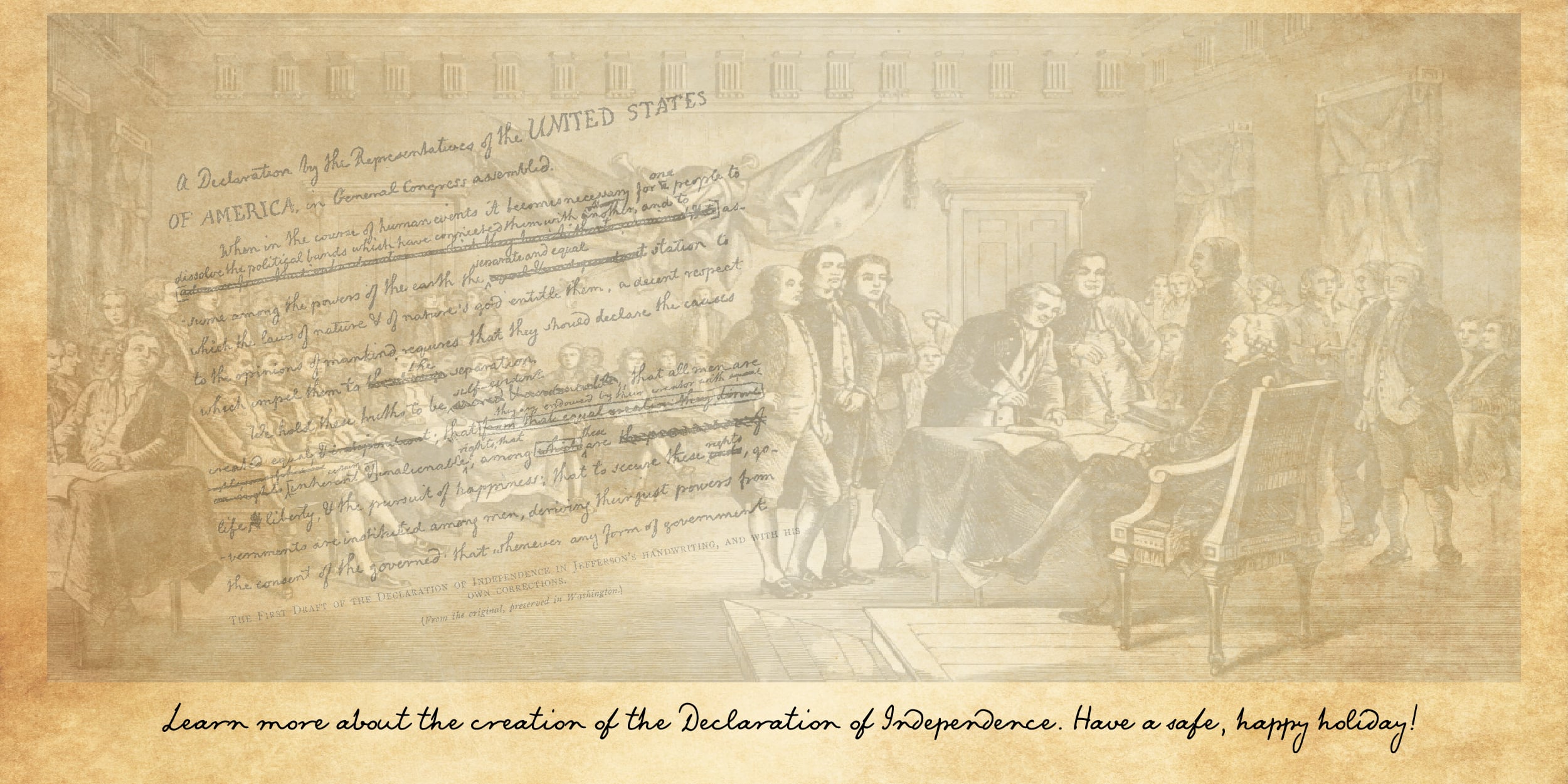 — TOP STORY —
"Ron DeSantis signs election overhaul; Civil rights groups prepare lawsuit" via Gary Fineout of POLITICO Florida — The law initiates a long list of changes to the state's election laws after last year's vote led to a chaotic recount in three statewide races. But it also imposes restrictions on ex-felons who want to register to vote, a politically charged provision that has drawn the fury of Democrats and social justice organizations. The American Civil Liberties Union of Florida, along with the NAACP and the League of Women Voters, are expected to file a federal lawsuit in Gainesville that will challenge the new law as unconstitutional and for targeting African Americans. "We are ready to move forward with litigation," Micah Kubic, executive director of the ACLU of Florida, told POLITICO.
Tweet, tweet:
—"Coverage of Amendment 4 shows why Florida media can't be trusted" via Steve Stewart of Tallahassee Reports
Meanwhile … "Hillsborough State Attorney wants 'rocket docket' to restore felons' voting rights" via Dan Sullivan of Tampa Bay Times — Hillsborough SA, Andrew Warren, has a plan to work around a law going into effect making it harder for felons to vote. The law states voters who want their rights restored must pay all the fees associated with their felony or be granted an exception from a judge that will convert the fees to community service hours. Warren's proposed rocket docket would allow judges to do it for hundreds of cases at a time, speeding up the process for Hillsborough felons.
"Former inmate sues Florida over bill narrowing voting rights amendment" via Tyler Kendall of CBS News — Bonnie Raysor has spent the last decade without the right to vote. The 58-year-old thought she was going to cast a ballot in the battleground state of Florida, but now calls that dream a "false hope."
— DATELINE TALLY —
"Criminal justice reform package signed into law" via Ryan Nicol of Florida Politics — The bill (HB 7125), filed by GOP Rep. Paul Renner, earned widespread approval by the Legislature. Only Democratic Sen. Randolph Bracy opposed the bill. The measure won unanimous approval in the House. Before the bill's passage, the floor for a felony theft sat at $300. Renner's proposal bumped that up to $750. The measure also eliminates felony charges for driver caught without a license three times absent aggravating factors such as driving under the influence. Some advocates such, as Greg Newburn of Families Against Mandatory Minimums, agreed that the bill should have done more. Newburn was "disappointed that lawmakers missed another opportunity to fix real problems in Florida's criminal justice system."
"Ron DeSantis OKs legislative crackdown on human trafficking" via Ryan Nicol of Florida Politics — "This law sends a powerful message to traffickers and pimps: The State of Florida is CLOSED for business," said Sen. Lauren Book, who authored the Senate version of the legislation (SB 540). DeSantis ultimately signed the House version of the bill (HB 851), which morphed to match Book's version closely. Rep. Heather Fitzenhagen was behind the House effort. First, the measure establishes a direct support organization for trafficking survivors under the Department of Children and Families (DCF). Second, the bill beefs up training for three groups. Members of law enforcement will be trained to identify better and aid victims of human trafficking.
"DeSantis signs bill legalizing cannabis drug for epileptic kids" via Florida Politics — The Governor approved the measure (HB 7107) without comment. It applies to a drug known as Epidiolex, the "first FDA-approved drug that contains a purified substance derived from marijuana" and is used to treat seizures in children. The bill, passed unanimously by both chambers this Session, specifically changes the drug's classification in state law from a Schedule I substance to Schedule V. The former means a "high potential for abuse, with no accepted medical use, and high potential for addiction," while the latter means a "low potential for abuse, an accepted medical use, and a mild potential for addiction," according to a staff analysis.
What Gary Hunter is reading — DeSantis signs bill preventing 'drive-by lawsuits' — One of a batch of seven bills signed by DeSantis includes a measure that requires the losing party to pay legal fees in challenges to land-use decisions. As reported by Bruce Ritchie of POLITICO Florida, of FL HB7103 (19R) was amended by the Senate just before the end of the 2019 Legislative Session to add a provision that entitles the prevailing party in a lawsuit to legal fees. Senate bill sponsor Jeff Brandes said the language was necessary to stop "drive-by lawsuits" against property owners. Among the bill's supporters include the Florida Chamber of Commerce and Associated Industries of Florida.
"DeSantis signs 'A Year Is a Long Time in the Life of a Child Act'" via Florida Politics — A top priority of the Florida Guardian ad Litem Program, which represents these children in dependency court proceedings, the measure also garnered strong backing from the Legislature. It passed both chambers unanimously after passionate speeches by sponsors Sen. Ben Albritton and Rep. Spencer Roach in their respective chambers. SB 262 and HB 421 aim to improve communication and accountability in the dependency process so that maltreated children can reach safe, permanent homes within one year. That could mean reunification with the parents, adoption or placement with a permanent guardian, such as a relative.
"Counties don't have to guarantee affordable housing under new law" via AG Gancarski of Florida Politics — HB 7103, sponsored by Jacksonville Republican Rep. Jason Fischer, would remove local ability to mandate a given amount of affordable housing units in a new development or to cap prices. Instead, the mechanism to drive affordable housing would be voluntary. The Senate added a significant condition: "inclusionary housing" ordinances could require units being built, or offsets of comparable value, in exchange for incentives from local governments. The House had already passed the measure, and Fischer called the Senate changes a "fair compromise" when asked, hours before the ultimate House vote aligning the bills.
"Long-sought CRA reform is now law" via Janelle Irwin Taylor of Florida Politics — DeSantis signed HB 9, making it much more difficult to establish Community Redevelopment Agencies and sunsets existing ones if they don't meet certain criteria. Such programs have been used in the Tampa Bay area to fund things like the Tampa Convention Center and parts of the new St. Pete Pier. The now-approved CRA bill puts a barrier on municipalities' continued ability to use CRAs as an economic development tool. Under the bill, new CRAs can only be created if a two-thirds majority of voters approve it. Existing ones would be canceled on their expiration dates or by 2039, whichever comes first, unless voters approved extending it. The bill also provides strict oversight for CRAs.
"Cancer care fight ends up in court" via the News Service of Florida — 21st Century Oncology, the state's largest provider of radiation oncology services, is asking a federal judge to block the state from enforcing a new law that would retroactively ban noncompete contracts the company entered into with five physicians. The company filed the lawsuit, naming Attorney General Ashley Moody and Secretary of State Laurel Lee as defendants. The company is seeking to suspend the disputed part of the law and a preliminary injunction barring the state from enforcing it. The provision was tucked into a broader health-care bill in the waning days of the session. "The last-minute addition appears to be a targeted attempt to invalidate existing noncompete agreements for a specific group of physicians," one of the motions said.
Happening today — State and local officials face a deadline for filing financial disclosure forms with the Florida Commission on Ethics. Officials, however, receive a grace period until Sept. 1, when fines begin if they have not filed the forms.
— STATEWIDE —
"Hurricane Michael destroyed their homes. Then the insurance heartache began." via Zachary Sampson and Douglas Clifford of the Tampa Bay Times — Across the Panhandle, from Panama City to Port St. Joe, north through Blountstown and into Marianna, residents are battling insurance companies. They complain about unanswered calls and payments that are too small or too slow. Michael launched more than 147,000 claims in Florida, carving a long trail of ruin as the first storm to strike the United States with Category 5 force since Andrew. More than 97,000 of the insurance claims from Michael relate to residential property, another 11,000 to commercial. The state lists the majority as settled. About 21,000 remain outstanding. That almost certainly undercounts the number of unsatisfied customers; residents can seek to reopen claims that insurers might initially report as closed.
"Group threatens lawsuit over parking requirement for college early voting sites in Florida" via Jeff Schweers Tallahassee Democrat — A sentence buried deep within a controversial 64-page elections bill awaiting the signature of DeSantis has raised the ire of voter rights groups, who say the requirement would block early voting on college campuses. A clause in the bill requires election supervisors to ensure that early voting locations "provide sufficient non-permitted parking to accommodate the anticipated amount of voters." One group is threatening to file another lawsuit to ensure that early voting on campuses is allowed to continue. "We will not stand by and let lawmakers keep young Floridians from exercising their right to vote," said Guy Cecil, chairman of the Priorities USA Foundation.
"FBI met with top Florida insurance officials over GOP donor probe" via Matt Dixon of POLITICO Florida — The FBI conducted a "group meeting" with top officials in the Florida Office of Insurance Regulation as part of an investigation into Greg Lindberg, a large Florida GOP donor. Lindberg and his companies are based in North Carolina but have had extensive business in front of Florida insurance regulators. Those in the meeting included: Insurance Commissioner David Altmaier, Florida's top insurance official; general counsel Anoush Brangaccio; Carolyn Morgan, the director of the agency's Life and Health Financial Oversight unit; Paul Johns, financial administrator of the Life and Health Financial Oversight unit; and Champa Burns, financial administrator of the Life and Health Oversight unit.
"Will race matter when cops ticket for texting and driving? We looked at seat belt citations to find out." via Dan Sweeney, Skyler Swisher and John Maines of the South Florida Sun-Sentinel — Statistics reviewed by the South Florida Sun-Sentinel show they have a reason to be worried about the new law that takes effect July 1. In many jurisdictions, black drivers have been disproportionately ticketed for seat belt violations. Florida lawmakers approved a bill after years of trying that allows police to pull over drivers just for texting. The measure drew emotional testimony from Floridians with family members killed in crashes involving distracted drivers. It also reopened the debate on racial profiling. To mollify those concerns, the new law requires police to note the race and ethnicity of those who are ticketed for texting while driving.
Assignment editors — State Rep. Jackie Toledo and Tampa Police Chief Brian Dugan will hold a joint news conference to discuss the state's new law aimed at curbing distracted driving, 10 a.m., outside Tampa Police Headquarters, 411 N. Franklin St., Tampa.
"New laws in effect July 1 for catch-and-release shark fishing from Florida beaches" via Ed Killer of TCPalm — Beginning July 1, shore-based shark anglers will have a new set of state fishing regulations to follow. The changes will be: Anglers are required to possess a no-cost, annual shore-based shark fishing permit applicable to all shore-based shark anglers age 16 and older, including those 65 and older who are ordinarily exempt from needing a fishing license. To obtain the permit, anglers must pass an online shark fishing education course. Chumming is prohibited when fishing from a beach for any species of fish or shark. Immediate release of shark species prohibited from harvest, when fishing from the shore. Anglers are required to cut the leader, line or hook to prevent delaying release of prohibited species. Hook and line fishing only.
"Repeal could change medical outlook" via Naseem Miller of the Orlando Sentinel — Despite attempts by two hospitals, Central Florida doesn't have a pediatric heart transplant program. But that could change in the coming years because a state regulatory process that limited the number of hospitals and some specialty services like transplants is going away on July 1. For nearly five decades, the program known as certificate of need has required hospitals to get authorization from the state before building new facilities or offering new or expanded services — a complicated and costly process, includes reams of paperwork and potential challenges from competitors, and can take months or years. This year, the bill finally passed both chambers and was signed into law by the Governor last week.
"Spring advocates say state funds aren't being well-spent" via Cindy Swirko of the Gainesville Sun — When Gov. DeSantis signed a new state budget last week that includes $100 million for springs restoration, there was no exuberant splashing of water from advocates of the chilly natural pools from which groundwater emerges. Instead, they said the money will do little good if it continues to be spent as restoration money has for years — focusing on programs that so far have failed to make much of an improvement in water quality — and if stronger measures are not taken."
Happening today — Florida's Blue-Green Algae Task Force will meet in Lee County and is expected to review the Lake Okeechobee Basin Management Action Plan, 9 a.m., Lee County School Board, 2855 Colonial Blvd., Fort Myers.
What Bill Galvano is reading — "All bets are on: Illinois Gov. signs $45B capital plan, massive gambling expansion" by Chicago Sun-Times via CDC Gaming Reports — New schools, roads and bridges. A massive casino in Chicago, and an array of new gambling options, including sports betting. And a slew of new taxes. They're all part of the $45 billion plan signed into law by Gov. J.B. Pritzker in Springfield … In a statement, American Gaming Association CEO Bill Miller said Illinois became the 17th U.S. jurisdiction to legalize sports betting, joining a growing number of states that have taken action since the Supreme Court deemed the Professional and Amateur Sports Protection Act unconstitutional last year.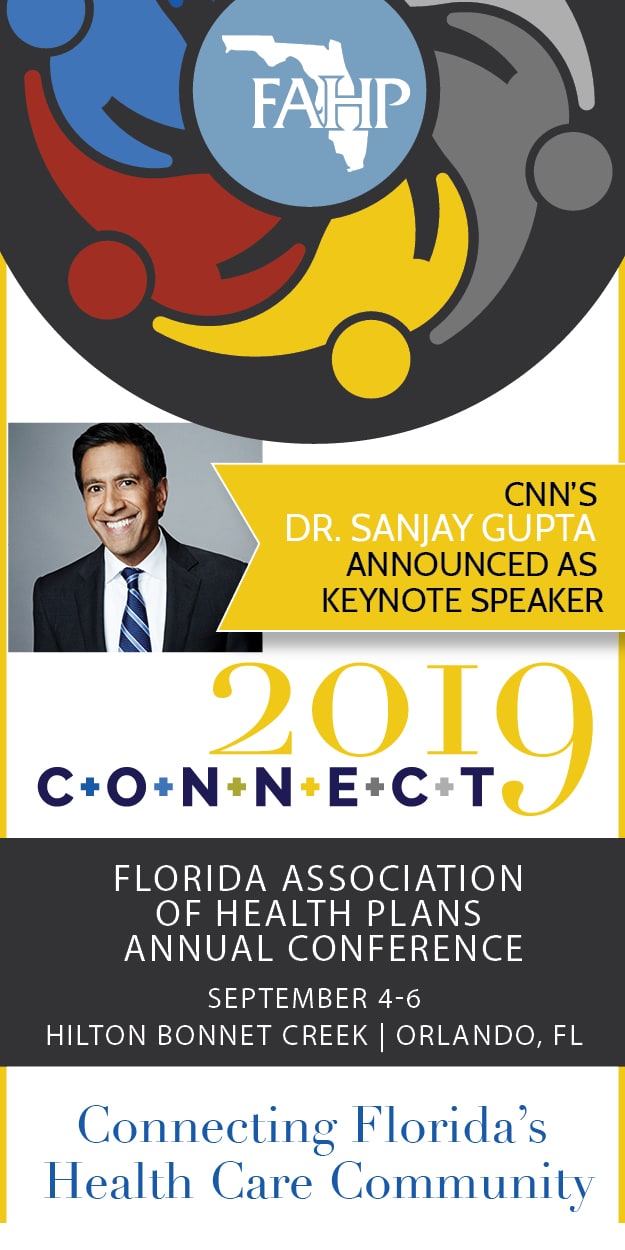 — D.C. MATTERS —
"Donald Trump becomes first sitting president to set foot into North Korea" via Seung Min Kim and Simon Denyer of The Washington Post — Trump met Kim Jong Un at the demilitarized zone between North and South Korea and crossed briefly into North Korea, becoming the first sitting U.S. president to visit the isolated state. The two men held 53 minutes of private talks and agreed to set up teams to "work out some details" to determine whether progress could be made in their negotiations over North Korea's nuclear program, Trump said. "Speed is not the object. We want to see if we can do a really comprehensive, good deal," Trump said after the talks.
"Ethics panel launches Matt Gaetz investigation over Michael Cohen tweet" via Kyle Cheney of POLITICO Florida — The House Ethics Committee opened a formal inquiry into Gaetz's comment based on a March 13 complaint from a fellow lawmaker, who is not identified. According to the panel, Gaetz blew off an initial review of the complaint on May 16, an extraordinary rebuke to his colleagues. That refusal to cooperate led the committee to launch a more formal inquiry, led by a subcommittee of two Democrats and two Republicans. Gaetz, in a text, said he intends to blow off that panel too. "If members of Congress want to spend their time psychoanalyzing my tweets, it's certainly their prerogative," he wrote. "I won't be joining them in the endeavor. Too busy."
"Democrat Stephanie Murphy, Republican Michael Waltz discuss common ground at Orlando's Tiger Bay Club" via Ryan Gillespie of the Orlando Sentinel — Unlike partisan clashes that play out on Capitol Hill and on cable airwaves, the two Central Florida representatives say they've found a way to work together on several issues where they find common ground: election security, banning offshore oil drilling, the environment and other state issues. The two discussed a wide range of topics, including their working relationship dating back two decades. The two agreed that as two dozen Democrats vie for the party's presidential nomination, the nation's electoral system remains in danger. "We can't allow foreign actors to undermine our democracy by sowing chaos and confusion into our election process," Murphy said.
Assignment editors — U.S. Rep. Kathy Castor will hold a media availability to criticize health plans that don't provide adequate coverage when customers have medical needs — what she calls "junk" plans — 10 a.m., in front of Health Insurance Innovations, 15438 North Florida Ave., Tampa.
"Debbie Schultz 'glad to hear' candidates would negotiate nuclear deal" via Omri Nahmias of the Jerusalem Post — Wasserman Schultz said she couldn't see a scenario in which the Democratic Party will nominate a candidate who is not pro-Israel. Speaking in a conference call organized by the Jewish Democratic Council of America on Friday, the former Democratic National Committee chairwoman said the Democratic nominee will be pro-Israel and it will be someone who supports Israel remaining a Jewish and democratic state.
"Advocates preparing immigrants for raids" via Monivette Cordeiro of the Orlando Sentinel — Despite Trump announcing a two-week delay in mass-deportation raids, Central Florida advocates are readying immigrants by offering legal aid and training them on what to do if federal agents show up at their door. A spokesman for U.S. Immigration and Customs Enforcement would not say how many people in Central Florida would be affected by the mass removal, citing "law-enforcement sensitivities and the safety and security" of ICE agents. "ICE will no longer exempt classes or categories of removable aliens from potential enforcement," agency spokesman Matthew Bourke said in a statement. "All of those in violation of the immigration laws may be subject to immigration arrest, detention and — if found removable by final order — removal from the United States."
"Ileana Ros-Lehtinen's 'questionable' zombie campaign spending" via Noah Pransky of Florida Politics — The 30-year-veteran of the House announced her retirement more than two years ago, and just days after leaving office in Jan. 2019, she began her new career as a Washington lobbyist. Yet, Ros-Lehtinen held on to $177,000 she had raised on the campaign trail and still made the money work for her, paying for cellphones, meals, and expensive trips to resorts, such as Disney World's Boardwalk Inn and the Ritz-Carlton on Amelia Island. Technically, Ros-Lehtinen closed her personal campaign fund on Oct. 25, 2017, converting the account to the South Florida First Political Action Committee. However, washing the money through a PAC does not exempt a candidate from the FEC's prohibition on personal use of the funds.
Spotted: Brian Ballard in "SoftBank's government affairs team registers to lobby" via The Hill — The Japanese conglomerate SoftBank has registered to lobby as part of its ongoing arrival into Washington, the company first told The Hill. SoftBank, which owns most of Sprint, has been using contract lobbyists and not in-house lobbyists until they registered Thursday evening … Sprint retains Ballard Partners, Covington & Burling, the Raben Group and TwinLogic Strategies, among others. Ballard, which is the firm of Brian Ballard, a top fundraiser for Trump, makes the most from them, at $80,000 so far for the year.
— 2020 —
"Trump campaign looks to gain support with Latino voters despite President's harsh approach to immigration" via Josh Dawsey of The Washington Post — In recent weeks, the campaign has made several hires to court these voters and placed targeted ads in Florida. Meanwhile, Trump conducted his first presidential interview with Spanish-language media giant Telemundo, and Vice President Mike Pence flew to Miami to officially launch the "Latinos for Trump" coalition. But Trump faces an enormous challenge given his fraught relationship with the Latino community that began when he launched his campaign in 2015 by disparaging Mexican immigrants. For many of the president's opponents, the outreach efforts are viewed as a cruel joke amid the backdrop of the humanitarian crisis at the U.S.-Mexico border, his harsh attacks on immigrants and threats of deportation.
"Joe Biden tries to stanch the bleeding with full Barack Obama embrace" via Natasha Korecki of POLITICO — When Biden spoke to a mostly African American audience, he was fiery, concise and clear as he ticked off his work with hometown hero Barack Obama and defended his civil rights record. "Before I start, I'd like to say something about the debate we had last night. And I heard, and I listened to, and I respect Sen. Harris. We all know that 30 seconds to 60 seconds on a campaign debate exchange can't do justice to a lifetime commitment to civil rights," Biden said. "I want to be clear about my record and position. On racial justice, including busing — I never, never, never ever opposed voluntary busing as a program that Sen. Harris participated in."
"After debates, Democratic presidential candidates leave behind a vacuum in Florida for Trump" to fill via Steve Contorno of the Tampa Bay Times — Florida's Democratic Party isn't in a position to take on that effort alone. The party hopes to add 200,000 Democrats to the voter rolls by the primary, part of former gubernatorial nominee Andrew Gillum's strategy for 1 million new voters in 2020. (After the story published, state Democratic Party executive director Juan Peñalosa tweeted that in addition to registering voters, the party has more than 100 paid organizers, it is training said volunteers and plans for monthly five-figure ad buys "slamming Trump." Party chairwoman Terrie Rizzo called it, "the largest pre-presidential election organizing effort in years, and we are ready to defeat Trump in the Sunshine State for our Democratic nominee whomever she or he may be.")
"How a stepladder in Homestead became South Florida's most important political prop" via Monique Madan and of the Miami Herald — For the past few days, the worn four-step ladder standing across the street from the Homestead detention center has been a key prop for politicians big and small trying to make a point about the child migrant shelter. Every few hours, a politician mounts the stepladder, stands on top, waves at migrant children walking in single-file lines across the street, tells the press how the "broken immigration system" would be fixed if they were president. When it was his turn, former Texas Congressman Beto O'Rourke went slightly off script, addressing the children directly in their native tongue. On Wednesday, Sen. Warren, Sen. Amy Klobuchar, activist-actress Alyssa Milano and Jane O'Meara Sanders, the senator's wife, paid visits.
"In troubled Florida, Democrats reckon with the presidential debates and an economy that can seem cruel" via Greg Jaffe and Jenna Johnson of the Washington Post — Democrats chose Florida as the site of their first presidential debate because the state was vital to Trump's electoral college win in 2016. Central Florida, in particular, is crucial because its population is fast-growing and politically unpredictable. Gun control, climate change and the immigration crisis are all important here. But the critical issue, the issue that could decide Florida and the election, is an economy that has benefited some but, to many, seems unfair, uneven and even cruel.
"Republicans start donating to Marianne Williamson to keep her in future Democratic debates" via Ledyard King of USA TODAY — Williamson's quirky, love-conquers-all approach on the Democratic debate stage Thursday drew applause, ridicule and confusion. On Friday, she was attracting donations. From Republicans. GOP strategist Jeff Roe, who ran Texas Sen. Ted Cruz' 2016 presidential campaign, tweeted out to his 16,000 followers asking fellow Republicans "to donate $1 to keep this vibrant democrat on the debate stage. One debate performance is not enough." At least several people appear to have taken up the challenge based on responses to Roe, accompanied by copies of receipts of their campaign donations. Because qualifying for future debates requires a certain level of fundraising and support, Republicans say they want to keep her offbeat presence on stage.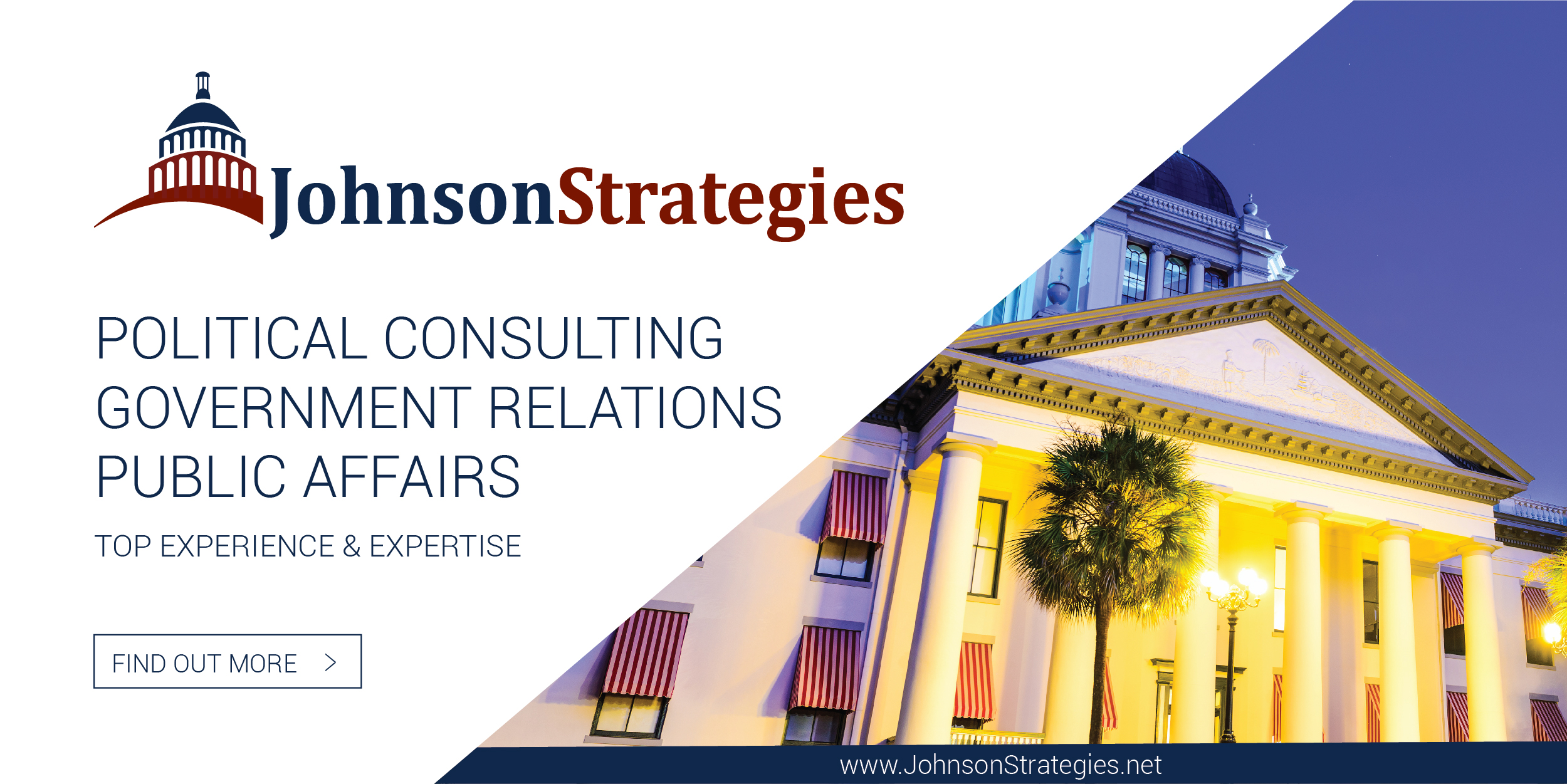 — MORE 2020 —
"Andrew Gillum a cautionary tale for 2020 Democrats as party moves left" via Zac Anderson of the Sarasota Herald-Tribune — Gillum backed Medicare for All and wanted to increase taxes on corporations to pay for education programs. He called for abolishing the federal Immigration and Customs Enforcement agency and impeaching Trump. But Gillum came under heavy fire by Republicans, who branded him a socialist and slammed his strongly liberal views. He ultimately failed to convince a majority of Florida voters that he was a better choice to lead the state than DeSantis. The ideological battle between the centrists and more liberal candidates is one of the biggest questions facing the Democratic Party. It could have enormous ramifications for how the party's eventual nominee fares in swing states such as Florida, and the overall outcome of the presidential race.
"For Our Future plans to engage base early for 2020" via Jacob Ogles of Florida Politics — The group For Our Future says the key to success in 2020 lies with engaging voters in early 2019. "We know we need to build our volunteer program early in order to win Florida," said Jenn Whitcomb, For Our Future's Deputy State Director. The organization works across seven swing states, including Florida. Despite high-profile losses in Florida with a U.S. Senate seat and the Governor's Office, CEO Justin Myers said there was much to celebrate in the Sunshine State.
"Kamala Harris nabs Miami's first 2020 congressional endorsement" via Miami Herald — Count Rep. Frederica Wilson among those impressed by Kamala Harris' debate performance. Wilson, who represents the congressional district that was the site of last week's first 2020 Democratic primary debate, announced Sunday that she's backing Harris for president. "Senator Harris is a lifelong public servant who has staked her career on those delivering results for those most often left out," Wilson said in a statement.
— THE TRAIL —
"Elizabeth McCarthy to withdraw from HD 28 race" via Jacob Ogles of Florida Politics — The move comes two weeks after Florida Politics published a story exposing parts of her résumé that didn't check out. That included claims she treated victims of the Pulse shooting in Orlando in 2016. "After thoughtful contemplation, due to professional obligations, I am withdrawing as a Democratic candidate seeking the nomination and election in Florida House District 28," McCarthy wrote in an email. "These considerations have made it impossible for me to continue forward as a candidate, giving the campaign the attention it deserves, while also being able to provide the attention my work requires."
"Ten Central Florida Democratic lawmakers line up behind Buddy Dyer" via Scott Powers of Florida Politics — The list includes state Sens. Randolph Bracy Victor Torres and Linda Stewart and state Reps. Bruce Antone, Kamia Brown, John Cortes, Joy Goff-Marcil, Anna Eskamani, Amy Mercado, and Carlos Guillermo Smith. The endorsements come in Dyer's 2019 contest with Orlando City Commissioner Sam Ings, Aretha Simons, and Shantele Bennett.
"Council candidate tweeted he 'puts the sugar in sugar daddy.' Now he's sorry." via Josh Solomon of the Tampa Bay Times — City Council candidate Scott Orsini has admitted to sending out tweets that were of a vulgar and disparaging nature about LGBTQ people, women and vegans — and wrote racially charged tweets about two local politicians. Orsini tweeted about former Tampa mayor and former Florida governor Bob Martinez on Aug. 28, 2018, saying Martinez "made the transition from Hispanic to Redneck by the time he was governor." The next day, Orsini wrote that he has known 2018 Florida Attorney General candidate Sean Shaw since they both lost races for the Florida House in 2014 and that "oddly enough I actually forgot he was black to me he was always just a really good guy who wanted to do the right thing."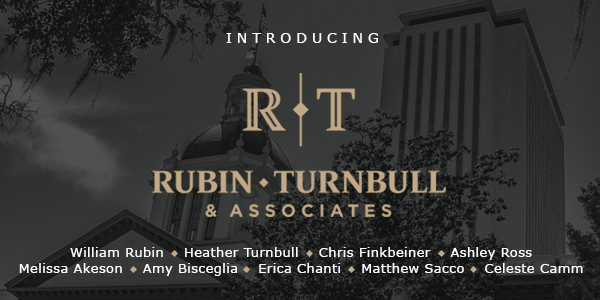 — LOCAL —
"Their daughter died in Parkland. Now they're suing the FBI for mishandling tips" via Martin Vassolo of Miami Herald — The parents of Carmen Schentrup, a high school student who was shot and killed in the incident at Stoneman Douglas High School in Parkland, are filing a negligence lawsuit against the FBI. The lawsuit suggests the FBI failed to act on tips that could have prevented the shooting. No monetary amount is defined, but the lawsuit, filed in federal court in the Southern District of Florida, is seeking damages.
"4 men charged in anti-gay attack join Florida gay pride gala" via AP News — Miami-based nonprofit SAVE is facing heat after Executive Director Tony Lima welcomed four men in his remarks who were involved in a hate crime against men who attended last year's pride event in Miami. The nonprofit is investigating the incident.
"Did judge, wife commit a crime? State attorney says no, but probe had glaring deficiencies" via Holly Baltz and John Pacenti of the Palm Beach Post — State Attorney Dave Aronberg's office ignored vital facts and potential leads while investigating whether a judge abused his position to illegally profit from his wife's work as a professional guardian for incapacitated seniors. Aronberg's public corruption unit looked past $120,000 in deposits of cold hard cash by then-Circuit Judge Martin Colin. Investigators also looked past thousands of dollars that went back and forth between the judge and attorneys, some of whom had practiced before him and received lucrative appointments. Colin's wife, professional guardian Elizabeth "Betsy" Savitt, cut nearly $50,000 in checks from her guardianship business account directly to her husband — one labeled "loan" — according to five years of Colin's bank statements subpoenaed by investigators.
"Casino giant Genting and Chinese firm propose monorail linking Miami with Miami Beach" via Douglas Hanks of Miami Herald — The minds behind a confidential proposal to build a monorail between downtown and Miami Breach are Chinese company, BYD, Genting and a third company, Aqualand Development Ltd, of which key players from the mayor's 2016 campaign, Ralph Garcia-Toledo and Jesse Manzano Plaza, are listed as partners. The "Miami Beach Monorail Unsolicited Proposal" leaves the public with questions about the costly project and the future of infrastructure in Miami.
"The massive Magic City project wins a final OK. Will it help or destroy Little Haiti?" via Andres Viglucci of WLRN — A massive plan that would bring a high-rise mini-city to the heart of impoverished Little Haiti won final approval from Miami commissioners. The 3-0 vote clears the way for developers of the Magic City Innovation District to begin development of the nearly 18-acre commercial and residential project, which straddles Northeast 62nd Street and would be built in phases over 15 years. Commission Chairman Ken Russell, whose left arm was in a sling, left before the Magic City hearing began, saying he was physically unable to stay. Commissioner Joe Carollo also left before the hearing but did not give a reason.
"Amazon opens doors to Miami-area fulfillment center. It's as big as 14 football fields" via Rob Wile of Miami Herald — The massive Opa-locka Amazon fulfillment center that employs 1,500 people and can hold as many as 15 million items, is now open to the public for tours. In attendance on this momentous occasion was Carrie Meek, the first black woman elected to Florida Senate. Her foundation owns the 122-acre stretch where the facility is housed.
"Victims of Eastpoint fire still picking up one year later" via Jeff Burlew of AP News — Residents of Eastpoint are questioning government priorities as red tape slows down the pace of putting their lives back together. A year after three streets in a residential area were consumed by fire, a legal battle between the state and the vendor who caused the fire is impacting relief efforts to the community. Some of the residents lost everything.
"Sheriff's swagger loses luster: Clay County's once-promising top lawman is under scrutiny" via Eileen Kelly of the Florida Times-Union — Darryl Daniels cautioned Larry Smith about the pitfalls of having to leave a spouse for extended periods when out in the field. He guided him on how to develop a strong, committed marriage. To Smith, the former Navy man turned sheriff's officer was a mentor. Fifteen months later, Larry Smith discovered a trove of emails between his wife and Daniels. They were rife with stories and reflections of the things Daniels and Cierra Smith had done together while Smith was likely out in the field for the Army. As sheriff, Daniels came into this bedroom community west of Jacksonville full of himself and bluster … In a matter of days, reports about the allegation of a threatening phone call, Daniels calling for his girlfriend's arrest and the lengthy internal affairs probe became public.
"Man hit by semitrailer truck while riding rented electric scooter has died" via Tony Marrero of Tampa Bay Times — John Michael Edgerton, 33, of Tampa, died in the hospital last week when he succumbed to injuries after being hit by a semitrailer. The man was a father and partner who worked as an accountant at Metropolitan Ministries. Police are still investigating the chain of events that lead to his death amid conflicting reports.
"Ethics Board mulls turning off TV cameras for some" via Tallahassee Democrat — The city of Tallahassee's Independent Ethics Board discussed the possibility of turning off TV cameras for people who speak on matters that aren't on its agenda, something that drew backlash from City Hall observers and Sunshine Law experts. But Ethics Board member Gwen Graham, who tossed the idea around during a June 18 meeting, later posted on Facebook that she wanted to table the proposal. The Ethics Board takes public comment on issues that aren't on the agenda at the end of its monthly meetings, which are televised on city channel WCOT.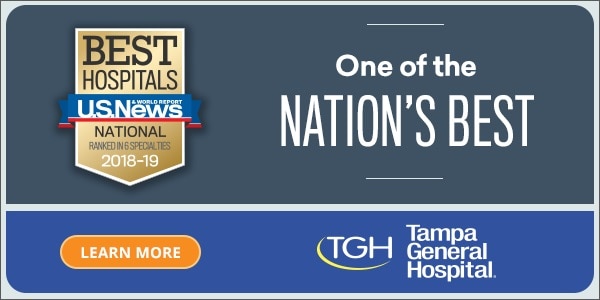 — OPINIONS —
"DeSantis sends the wrong signal with new judicial appointment" via Bill Cottrell of the Tallahassee Democrat — DeSantis fell far short filling a judgeship on Florida's Space Coast. He cheapened a system that was created to dilute the Governor's power making it just another transaction in a partisan bazaar where offices and favors are swapped like trinkets. The selection of Tesha Ballou, a general magistrate for Seminole County, for a circuit judgeship in Brevard County led to the resignation of Alan Landman as chairman of the 18th Circuit Judicial Nominating Commission. Ballou was not among the four nominees the JNC had recommended, but Landman said the governor's lawyers told him they wanted her on the shortlist. It doesn't take the fine-tuned political instincts of a modern-day Machiavelli to discern what that means.
"Florida gave felons like me the vote again. Then the state took it away" via Erica Racz of Washington Post — Erica Racz is a Floridian, a mother, and a felon. Now, her voting rights, that were only recently restored, have been put in jeopardy again. On Monday, a law goes into effect that will ensure she doesn't vote until she pays down fees related to her arrest. Racz's story is not unique. This law is the latest effort by Republicans to create obstacles that keep Florida voters from the polls.
"Zombie campaigns: It's time to kill them dead for good" via Scott Maxwell of the Orlando Sentinel — Why are politicians allowed to collect money for the specific purpose of running for office — and then spend that money in other ways, long after their campaigns are dead and buried? Why do we have so many zombie campaigns? I asked this question in a column last year — after the Tampa Bay Times and WTSP reporter Noah Pransky (who now writes for Florida Politics) teamed up to produce their zombie campaign investigation. The project found gobs of eye-popping examples — more than 100 of them — from both parties. My favorite involved a Democrat from Hawaii who died — and yet somehow spent the next 17 months paying an adviser $100,000 for "consulting services." Who signed those checks? Beetlejuice?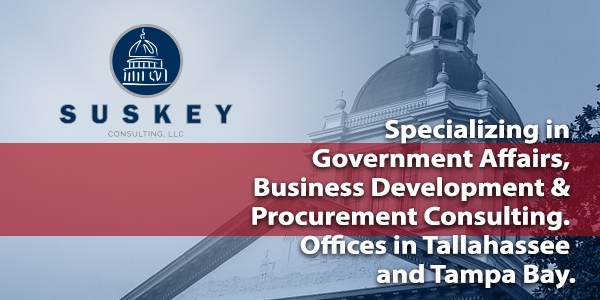 — MOVEMENTS —
Doug Broxson named chair of Florida Defense Support Task Force — Senate President Galvano made the announcement Friday. The Pensacola Republican was initially appointed to the Task Force by President Joe Negron. Broxson's one-year term as Chair begins Monday. "Sen. Broxson has always been a passionate advocate for Florida's military bases and their critical missions," Galvano said. "Tyndall is critical to the economy of many of our Panhandle communities devastated by Hurricane Michael. As Chair of the Florida Defense Support Task Force, Sen. Broxson will work diligently to make certain Tyndall is fully restored, modernized, and ready for the new role the base will take on in the coming years."
"Open government watchdog Barbara Petersen announces retirement from First Amendment foundation" via Emily Mahoney of the Tampa Bay Times — "I decided some time ago that it was time for a change, and it seems appropriate to do it at my 25th anniversary with the foundation," Petersen said. She added that she's considering going into consulting work to better train government employees on Florida's public records and open meetings laws. "I don't have the temperament for retirement," Petersen said. The First Amendment Foundation is a Tallahassee-based nonprofit that advocates for open government and lobbies the state Legislature to increase citizens' access to government meetings and records. Petersen has been the foundation's president since 1995 and said she begins every day with reading the news from across the state.
— ALOE —
"Blue Angels will perform at Trump's 'Salute to America' Fourth of July celebration" via Annie Blanks of the Pensacola News Journal — The demonstration will be one of multiple aircraft flyovers at the star-spangled event. The Salute to America event will also feature $750,000 in donated fireworks, as well as concerts, military demonstrations, parades and a speech by Trump. "This is going to be a fantastic Fourth of July with increased access across the National Mall for the public to enjoy music, flyovers, a spectacular fireworks display, and an address by our commander-in-chief," said Secretary of the Interior David Bernhardt in the news release.
"Nikola Vucevic, Magic reportedly agree to four-year, $100 million deal" via Roy Parry and Iliana Limón Romero of the Orlando Sentinel — The 28-year-old Vucevic earned his first NBA All-Star selection this past season as he averaged a career-best 20.8 points and 12.0 rebounds per game. He is the longest-tenured Magic player at seven seasons. "Obviously I've had a great seven years here, but at the same time we'll see what happens," Vucevic said during player exit interviews in April. "It's a mutual decision, and it's not just me. They have to decide what they want to do. Based on that we'll go from there.
"Paisley Cafe calling it quits after eight years in Midtown" via TaMaryn Waters of the Tallahassee Democrat — Owner Kiersten Lee shared the news on her Facebook page. She thanked the community and her family and friends "for all the love and support over the years." The doors will close in mid-July, according to Lee's post. The restaurant opened eight years ago. Paul Bradshaw, who owns the building the cafe is in, said current managing partner Jeri Madden "will be transitioning Paisley to a new restaurant with many of the same items but a slightly updated concept." Bradshaw added that Madden had run the cafe for the last year. Within an hour, Lee's post sparked more than 100 comments from residents who said they'd miss the "love on the plate" meals created by Lee and her staff.
— HAPPY BIRTHDAY —
Belated best wishes to Reps. Travis Cummings and Erin Grall, Beth Babington, Carrie DiMuzio Madden, Kelly Mallette and Christian Ulvert. Celebrating today is Scott Strepina.
—
Sunburn is authored and assembled by Peter Schorsch, Phil Ammann, Jim Rosica, and Drew Wilson.
The post Sunburn — The morning read of what's hot in Florida politics — 7.1.19 appeared first on Florida Politics – Campaigns & Elections. Lobbying & Government..