Today is the 75th anniversary of, arguably, the most important day of the 20th century and, perhaps, western civilization (sorry May 29, 1453).
Florida remembers …
"D-Day's 24 hours changed 20th century, and Europe, forever" via The Associated Press — The United States entered World War II after the Japanese attacked Pearl Harbor. Germany declared war on the U.S. in support of its ally. To ease pressure on his homeland, Soviet leader Josef Stalin had increasingly leaned on the United States and Britain to open a second front on Germany. The competition between the Allies and the Soviets effectively set the stage for the Cold War lines that defined Europe for the next five decades and possibly right up to this day. "This was democracy's beachhead," former President Barack Obama said in 2014. "And our victory in that war decided not just a century, but shaped the security and well-being of all posterity."
"What happened during the Normandy landings?" via Matthew Robinson of CNN — The invasion saw of tens of thousands of troops landing on five stretches of the Normandy coastline — code-named Utah, Omaha, Gold, Juno and Sword beaches. The amphibious landings — code-named Operation Overlord — were preceded by an extensive bombing campaign to damage German defenses. In total, around 7,000 ships took part in the invasion, including 1,213 warships and 4,127 landing craft. Some 24,000 Allied troops were also dropped behind enemy lines shortly after midnight on the day of the invasion, and 132,000 men landed on the beaches. On D-Day alone, 4,414 Allied troops were confirmed dead, with more than 9,000 wounded or missing.
"'A series of trips': What Dwight Eisenhower wrote his wife on eve of D-Day" via Michael Phillips of the Wall Street Journal — Ike's little-known letter to Mamie reveals the supreme Allied commander juggling martial and marital duties at the moment. "Starting tomorrow," Gen. Eisenhower wrote on June 5, 1944, "I have a series of trips that will last without interruption from six to ten days. So if you have a lapse in arriving letters, don't jump at the conclusion that I don't want to write — I'll simply have no opportunity to pick up a pen." He kept the handwritten letter vague, apparently to avoid giving away war plans should it fall into German hands. He may even have mentioned his "series of trips" to persuade the enemy that the landing was still a week or more off.
"'I didn't want any medals': Last D-Day veterans make poignant return to Normandy" via Noemie Bisserbe of the Wall Street Journal — This year only a few dozen American D-Day veterans are returning to Normandy, said Scott Desjardins, superintendent of the Normandy American Cemetery and Memorial, which honors American troops who died in Europe during World War II. The average age of D-Day veterans returning to Normandy this year is 96. Less than 4 percent of World War II veterans are still alive, and few can muster the strength to travel. "It will be our last opportunity to tell a good number of them thank you for what they've done," said Desjardins.
 "'Woo-hoo!' At 97, D-Day veteran parachutes into Normandy" via John Leicester of The Associated Press — This time, 75 years almost to the hour after he parachuted into Nazi-occupied France, Tom Rice again found himself floating down through Normandy's skies, now a grizzled 97-year-old thrilled as a little kid. "Woo-hoo!" the ex-paratrooper yelped after hitting the ground, carrying the memories of comrades lost in battle and on a new mission — of remembrance this time — for the ever-shrinking numbers who sacrificed so much in World War II. "I represent a whole generation," Rice said. "It went perfect, perfect jump," Rice said after catching his breath. "I feel great. I'd go up and do it all again.
Tweet, tweet:
"Their D-Day memories remain vivid. But two Pinellas veterans are haunted by the names never learned." via Paul Guzzo of the Tampa Bay Times — Their Pinellas apartments double as shrines to the generation that defeated the Nazis. Wartime photos and paintings hang on the walls, books about World War II line the shelves. But Harley Reynolds and Gerald "Bud" Berry were there. For all the vivid images they carry as survivors of that bloody day, they remain haunted by what they never learned. For Berry, 98, that's the names and the fates of the paratroopers. For Reynolds, 95, it's the name of the man next to him who died as soon as he blew the first hole through the barbed-wire barricade. "No one knows who the man was. He was never identified," Reynolds said.
"On D-Day, Naples man remembers bloody battle of Omaha Beach" via Harriet Heithaus of Naples Daily News — Don't worry about me. Just worry about yourself. That was the last advice Chester "Chet" Sokol would hear from his oldest brother, John, in the uneasy weeks before D-Day, when both were stationed in England. Seventy-five years ago Thursday, Sokol followed that advice, wading through chest-high water to claw his way up a sand dune that seemed to rise forever on Omaha Beach at Normandy, France. The Detroit native was 19 years old. The water around him was churning blood red. It came from the first and second waves of troops who had been shot or shelled, or killed by mines waiting beneath the beach in what was the most disastrous landing of D-Day.
"Sarasota D-Day veteran to be honored by the French Government" via Jonah Hineaugh of the Herald-Tribune — "Bernard 'Buck' Best didn't fight on a battleship or on the front lines during World War II — but he is no less of a hero. He's receiving the French Legion of Honor by Consulate General Clement Leclerc Thursday at a ceremony in Naples for his help liberating the country that had been under German control for four years. This is the highest French order of merit of civilians and military personnel.
"My grandmother still feels grave loss 75 years after D-Day" via Eve Samples of TCPalm — On this D-Day, I am thinking about a man I never met and a woman I have always known. The woman is Billie Clark, my grandmother. In 1940, a man struck up a conversation while she was watching fireworks on Independence Day. "I hope the next time you see me, you will speak to me," Baron Walden Jr. said when they parted that night. Walden started showing up at the grocery store. He would talk to Billie's mother while looking at Billie. They dated for two summers before he enlisted in the Army. She and Baron wed on July 10, 1943. Their marriage would last less than a year. On June 2, 1944, Lt. Baron Walden's plane went down in the English Channel on its way back from a mission in Germany.
"Passing D-Day memories to children a priority 75 years later" via Sylvie Corbet and Raf Casert of The Associated Press — A group of French students joined 15 World War II veterans from the United States who returned to the beach U.S. troops stormed on D-Day and an emotional ceremony at the Normandy American Cemetery that overlooks it. With fewer men left to share war stories, a focus of commemorations has been keeping their memories from June 1944 alive by passing them on to the youngest generation. One of the French children, 10-year-old Martin Deshayes, marveled at the thousands and thousands of troops who landed on beaches. "There are so many who have died for us, to rescue us," Martin said. "If they hadn't landed at that time, maybe we would be Germans now, or we wouldn't exist."
"FSU historian reflects on D-Day celebrations ahead of 75th anniversary" via Zachary Boehm of the Florida State University News — Kurt Piehler, director of Florida State University's Institute on World War II and the Human Experience, said the anniversary has not always evoked the reverential, worldwide recognition expected this year. "D-Day has gone through an interesting evolution," said Piehler. "It was always considered an important event, but the 40th anniversary was the critical turning point. The interesting thing about the 40th anniversary in 1984 was that there was a more conscious effort to celebrate the event because the veterans of World War II were beginning to sense their own mortality." Today, Piehler said, D-Day anniversary programs are more inclusive. He said the proceedings have taken on elevated geopolitical import.
—" Stunning aerial views of Normandy, 75 years later" via the Florida Times-Union
"FSU Marching Chiefs part of French D-Day commemoration" via Tom Flanigan of WFSU — This initial week of commemorative activities includes June sixth, the actual day the vast armada of Allied forces landed in Normandy 75 years ago. The Marching Chiefs are the only American collegiate marching band participating. It is a great honor, although FSU Director of Bands Patrick Dunnigan was quick to say it's not as if French President Emmanuel Macron called up and said, "Send me the Marching Chiefs!" "The folks at Music Celebrations in Tempe, Arizona worked with the folks in Normandy to identify bands to participate. They were looking for bands, we were looking for a place to go and we just sort of found each other. So that's how it came about."
Tweet, tweet:
Well, we can "Ring the @floridastate War Chant throughout Paris" off the band bucket list. A little rain couldn't stop us. What a view. #MCATDT #France2019 #Noles pic.twitter.com/Dxqs2Mf81n

— Marching Chiefs (@FSUChiefs) June 5, 2019
"Seminole County marching band to play in France for D-Day Memorial Parade" via Sidney Cameron of Fox 35 Orlando — The Seminole County High School Marching Band is one of only five high school marching bands in the country who were selected to perform at the Normandy, France D-Day 75th Memorial Parade and Musical Salute to the Veterans. Band Director Phillip Malcolm said the organizers invited their band to play because they remembered their performance at Pearl Harbor a few years ago. Malcolm said his band is humbled by the opportunity. "We've played on the steps of the Capitol in the U.S. We've taken the jazz band to Hiroshima, Japan but we've never done anything that's going to be so significant and represent our government."
—"D-Day anniversary events across Southwest Florida" via NBC 2
— SITUATIONAL AWARENESS —
—@RealDonaldTrump: As we approach the 75th Anniversary of D-Day, we proudly commemorate those heroic and honorable patriots who gave their all for the cause of freedom during some of history's darkest hours. #DDay75
Tweet, tweet:
—@GovRonDeSantis: Today we remember the brave young American men who gave their all to free the world from tyranny on the shores of Normandy. Their sacrifice, as that of their families, are etched in the pages of our glorious history for all the years to come.
—@MarcoRubio: Some of these large U.S. corporations taking daring positions on U.S. social & political issues are often silent when it comes to abuses by dictators, tyrants & authoritarians & among the most vocal in pushing us to lift sanctions.
—@TooMuchMe: As reporters, we're supposed to be unbiased. Taking the hard-line Cuban exile line on US-Cuba policy seriously as a worldview shows bias in favor of discredited, failed stance. 50+ yrs of failure. The unbiased line is to say this out loud and say — engagement shows promise.
—@AndyMarlette; Full hour-plus audio of @MikeHillfl meeting held in public meeting space @cityofpensacola. At roughly 1:07:00 Hill shares insulting voice impressions of citizens calling his office. At 1:09:50, Hill brags about being "a stick of dynamite" in Tallahassee.
—@CHeathWFTV: .@TB_Times asking if armed FL teachers (guardians) could face similar criminal charges if they don't act … the answer from state leaders, who crafted the law, is a resounding "maybe"
—@JessicaBakeman: For the second time, a man in my building's elevator made a sexual joke after asking me if I was going down. Why are they like this
—@RebekahDorworth: If for no other reason, watch "Chernobyl" to remind yourself why freedom of information, of speech, of dissent, is our FIRST right.
— DAYS UNTIL —
Florida Democratic Leadership Blue conference and fundraiser — 1; U.S. Open begins — 4; Madonna and Bruce Springsteen each release new studio albums — 8; Father's Day — 10; Rick Scott hosts a Hurricane Preparedness Conference in Orlando — 11; Donald Trump formally announces his 2020 re-election campaign in Orlando — 12; Florida Chamber Learners to Earners Workforce Summit begins — 12; "Toy Story 4" opens — 15; First Democratic presidential debates in Miami — 20; "The Loudest Voice," about Fox News and Roger Ailes, premieres — 24; "Spider-Man: Far From Home" opens — 26; Independence Day — 28; "Once Upon a Time … in Hollywood" premieres — 50; Second Democratic presidential debates in Detroit — 54; Florida Gators opens vs. Miami football — 79; St. Petersburg primary election — 82; USF Bulls football opens vs. Wisconsin Badgers — 85; UCF Knights football opens vs. Florida A&M — 86; FSU Seminoles football opens vs. Boise State — 86; Labor Day — 88; First Interim Committee Week for 2020 Session — 102; "Joker" opens — 120; Florida Chamber Future of Florida Forum begins — 144; Scott Maddox trial begins — 151; 2019 General Election — 152; 3rd Annual Florida Internet and Television FITCon starts — 154; 2020 Session begins — 222; Iowa Caucuses — 242; New Hampshire Primaries — 250; Florida's presidential primary — 285; 2020 General Election — 516.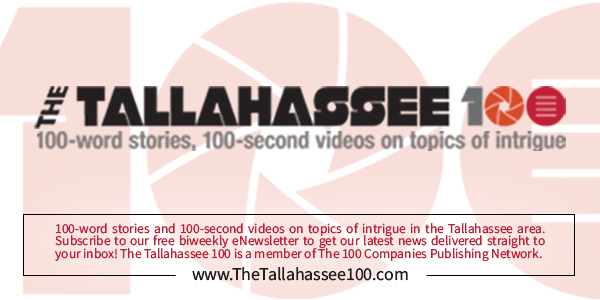 — TOP STORY —
"TaxWatch finds $133M in 'budget turkeys' in latest report" via Jim Rosica of Florida Politics — Florida TaxWatch, the business-backed taxpayer watchdog, on Wednesday announced a total of 109 items worth $133 million in 'budget turkeys" it found in the 2019-20 spending plan passed by lawmakers this year. The good news: That's one-tenth of one percent out of a $91.1 billion budget, said TaxWatch director Dominic Calabro. The biggest turkey? A Citrus County road widening project — that wasn't in the Department of Transportation's work plan — for over $13 million … The review, "published annually since 1986, promotes additional oversight and integrity in the state's budgeting process," the group said in the report.
— DATELINE: TALLY —
"Ron DeSantis gets 41 bills from legislature" via the News Service of Florida — The bills include a measure (SB 190) that would make a series of changes in the higher-education system. They also include a bill (HB 49) aimed at ensuring women prison inmates have access to feminine products; a bill (HB 375) that would exempt hospice doctors from being required to check a state database before prescribing controlled substances to patients and a bill (HB 5011) that would create a total of four new judgeships in the 9th Judicial Circuit, the 12th Judicial Circuit and Flagler and Citrus counties. DeSantis will have until June 20 to sign, veto or allow the bills to become law without his signature.
Hmmm — "New Health Secretary to keep ties to UF" via Christine Sexton of the News Service of Florida — When physician Scott Rivkees takes over as secretary of the state Department of Health, he will continue to have an outside contract with the University of Florida. Though there still is no official start date, DeSantis remains committed to bringing on Rivkees, despite controversy that has included disclosures about a past sexual-harassment investigation. In an interview, Lt. Gov. Jeanette Nuñez attributed the delay in Rivkees starting at the department to negotiations on an agreement that will keep him on board at the university. "There are contractual relationships that will remain, yes," Nunez said.
"Higher ed bill lands on DeSantis' desk" via the News Service of Florida — DeSantis formally received five bills from the Legislature, including a measure (SB 190) that would make a series of changes in the higher-education system. The bill includes changes in how public universities and colleges fund construction projects — one of House Speaker José Oliva's priorities during the legislative session that ended last month. That issue was prompted, at least in part, by a financial scandal at the University of Central Florida, where state money was misused for a construction project. Among the other issues in the bill are changes to the Bright Futures scholarships program. DeSantis faces a June 20 deadline for acting on the five measures.
"Mike Hill apologizes for how 'tone of his response was received'" via Jim Little of the Pensacola News Journal — "As everyone already knows, I am a Bible-believing Christian," Hill said in his statement. "I am publishing this news release to address the controversy that arose over a question recently asked at an event in Pensacola. "Specifically, one man that I had never met said the Bible in 1 Corinthians calls for a man having an affair with another man to be put to death. If the man was referring to 1 Corinthians 6:9-10, that text says nothing about anyone being put to death. It simply states people who practice various sins will not inherit the kingdom of God. I apologize for not directly responding to the fact that the premise for this question was inaccurate."
"Jennifer Webb calls out Hill for statement on 'killing gays' controversy" via Ryan Nicol of Florida Politics — Webb says Hill didn't go far enough in his apology statement. "When a State Representative can laugh (whether in cowardice or complicity) at introducing a policy to 'stone gay people' and then petulantly refuse to apologize without formal consequence, we know that we have ways to go in rooting out homophobia/transphobia in our society and institutions, even in our Capital," Webb said.
Happening today — The Sarasota Tiger Bay Club will receive a legislative update from Sen. Joe Gruters, Reps. Wengay Newton, Will Robinson, Margaret Good and Tommy Gregory, noon, Michael's on East, 1212 South East Ave., Sarasota.
— WORDS WORTH YOUR TIME —
State Sen. Gruters sat down with us for the latest installment of the "He Said, She Said" podcast. 
A month out from the adjournment of the 2019 Legislative Session, the Sarasota Republican and Party chair — who's always willing to defend his controversial positions — reflected on the consequential GOP priorities that passed muster in 2019. 
— Evolving the party: Gruters will play a chief role in determining the Republican Party of Florida's direction. He's keeping an open mind to do that. "I'm definitely a conservative, but I try to take a reasonable approach, and I try to be pragmatic, and my whole goal is to find solutions. I don't think it's an all-or-nothing type deal. Compromise is a word that's shunned in the political community … where I think I've learned a lot from is the Democrats over the last 30 years have taken incremental items, and they slowly win people over when the sky doesn't fall. I think we can do the same thing as conservatives and win back the public opinion on some of these big issues and try to convince people that we're the mainstream party and that our issues are the right ones for the future of the country." 
— 'One home run after the next': That's how Gruters described the GOP's achievements from Session. He also noted a newfound synergy among Republicans. "When you have the combination of the three leaders that we have in [Bill] Galvano, Oliva, and Gov. Ron DeSantis … you had three individuals willing to put some of their personal agenda aside for the greater good of our state and how they wanted to shape Florida for future generations."
— Specifics: As a freshman Senator, Gruters successfully championed a controversial ban on so-called sanctuary cities — something that's failed to move through the chamber in previous years. It earned him lifelong critics, sure. But the successful push also showcased his policymaking tenacity. As he said, it's "probably the biggest legislative accomplishment I'll have." The most consequential bill of the 2019 Session, Gruters noted, is one that restricts out-of-state influence on citizens' initiatives. "There's probably not a more-consequential bill than that one from a party perspective." 
— What about Trump?: Gruters' message is simple as the commander-in-chief ramps up his 2020 re-election. "We're going to be well-prepared, and we're going to execute a flawless campaign and win here in Florida."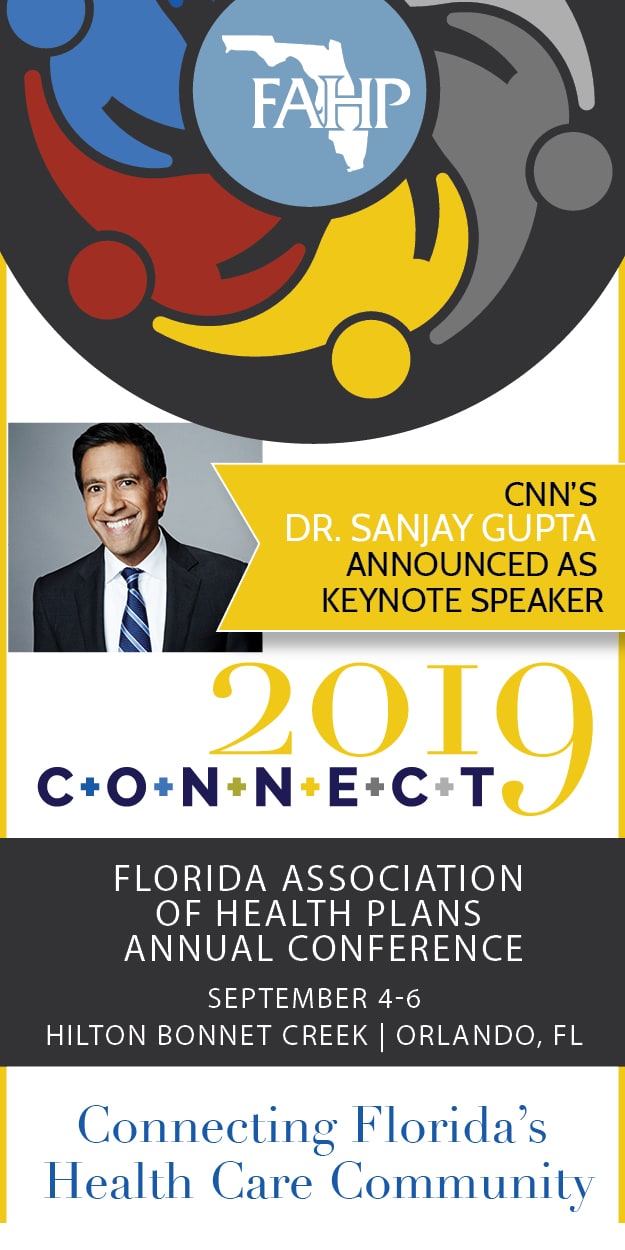 — STATEWIDE —
"How the Parkland school shooting transformed Florida politics" via Audra D.S. Burch and Adeel Hassan of the New York Times — One horrific afternoon at a Parkland, Fla., high school changed the politics of this state. For 16 months, Florida has been grappling with issues raised by the shooting at Marjory Stoneman Douglas High School.
"Could an armed teacher be arrested like Parkland cop Scot Peterson?" via Emily Mahoney of the Tampa Bay Times — The sponsor of this year's bill which allowed classroom teachers to carry guns said it's possible armed teachers could similarly be on the hook, legally, if they don't do everything required of them to keep kids safe during a shooting. "Whether it's involving a firearm or not, if there's an employee who did not do everything in their power to protect students in that situation they would be open up to facing those kinds of charges," Sen. Manny Diaz said. "Now, it's really up to a prosecutor to find where that line where a person has crossed where (failing one's) employment duties has to pass into criminal."
Dozens of Florida schools lack guards — Almost 200 Florida schools, most of them charters, went through the 2018-19 school year without a full-time guard on campus, reports Andrew Atterbury of POLITICO Florida. Schools have been required to have a full-time guard on site since the 2018 school safety package passed by lawmakers went into effect last year. The noncompliance numbers were revealed at a Wednesday meeting of the Parkland commission. "I want their names public," Polk County Sheriff Grady Judd said during the meeting, later demanding the state release the names "of who the heck doesn't care enough to protect their children." Charter schools made up the bulk of the offenders — they're the only noncompliant schools in eight of the 10 districts with unguarded schools. In one district alone, there are 47 noncompliant charters.
"Florida adds new voucher program, more schools receive public money as participation declines" via Annie Martin of the Orlando Sentinel — The number of students using state vouchers to attend private schools has dipped for the first time in recent years as corporate contributions have slowed. At the same time, the number of campuses receiving state-backed scholarships continues to grow. The funding allows children to attend largely unregulated and mostly religious schools. Supporters say the new Family Empowerment Scholarship will open doors to quality education for more children. It will kick in on the heels of a 4 percent decrease this year in the number of Florida students who use vouchers to 143,533. Enrollment in the Florida Tax Credit scholarship dropped more than 8 percent statewide, to 99,453 students during the 2018-19 school year.
"New reports suggest excessive lawsuit costs negatively affect Floridians" via John Lucas of The Capitolist — In today's business world, small businesses are vulnerable to legal attacks, says the Florida director of the National Federation of Independent Businesses (NFIB) and a group called the Citizens Against Lawsuit Abuse (CALA). NFIB, the nation's leading small business advocacy organization, and CALA released economic reports that detail the cost to Florida's major cities as the result of tort costs. The study, conducted by CALA, showed that frivolous lawsuits cost the Florida 126,139 jobs and $614.8 million in annual state revenues. The report also indicates that excessive tort costs to the Florida economy result in $7.6 billion in annual direct costs and $11.8 billion in annual output (gross product). Tort expenses also cost $516 million to annual local governments.
"Lawsuit alleges BP ignored, undersold health risks for workers cleaning up oil spill" via Kevin Robinson of the Pensacola News Journal — Workers who helped clean up the Gulf of Mexico after the 2010 BP spill claim they were exposed to harmful chemicals that gave them chronic illnesses, and BP did almost nothing to warn or protect them. Thousands of people who removed tar from beaches, wetlands and open water along the Gulf Coast have joined in a "back-end litigation option" lawsuit against BP. The main lawsuit was filed in New Orleans, but small batches of cases are being handled in U.S. District Courts all over the South. About 100 cases involving area residents will be litigated here in Pensacola.
"Visible blue-green algae on Lake O escalates lake level concerns" via Kimberly Miller of the Palm Beach Post — The Florida Department of Environmental Protection said that visible algae is consistently showing up on satellite images of the lake shared by the National Oceanic and Atmospheric Administration. According to a June 2 photo, the highest potential for growth is in the lake's north and western reaches, but areas vulnerable to a bloom have shifted since the cyanobacteria was first detected in late May. Scientists are debating whether the lower lake level this year will exacerbate the growth or minimize it. On Tuesday, Lake Okeechobee stood at 10.83 feet above sea level, which is two feet below average for June and the lowest it's been in two years. Blue-green algae needs heat, sunlight and high nitrogen levels to flourish.
"Key hurricane forecast increases number of storms expected" via Kimberly Miller of the Palm Beach Post — A lead hurricane forecast has upped its storm count slightly for the 2019 storm season as questions about the staying power of El Niño swirl. The updated forecast from Colorado State University is calling for a near-average season with 14 named storms, including six hurricanes and two major hurricanes of Category 3 or higher. The 14 storms include Subtropical Storm Andrea, which formed in late May before the official June 1 start date of hurricane season. An April forecast from CSU called for a slightly below average season.
"First Hurricane Michael hammered the Panhandle. Now survivors fear fires, floods." via Elizabeth Koh of the Miami Herald — As a long-awaited $19.1 billion disaster relief bill is finally poised to send more federal aid to Florida's Panhandle, it's unclear how much help will reach people on the ground, or when it will arrive. The downed trees have fed stronger wildfires, debris has clogged waterways and changed flood plains, and materials washed offshore by the storm have snarled shrimpers' and fishermen's catches along the coast, to say nothing of ongoing fears of more mosquito-borne disease and invasive insects. And in the meantime — storm-stricken Panhandle residents must worry about what once seemed an outside possibility — another storm that might hit a still-struggling-to-rebuild community that fears it has been forgotten.
— SUNPASS SAGA FOOTNOTE —
Time may be up for drivers trying to pay down surprisingly large SunPass bills, a result of the state's failed technological upgrade, reports Noah Pransky for Florida Politics. 
But the Florida Department of Transportation (FDOT) won't share its new policy on fines and registration holds, which could affect tens of thousands of drivers.
— The problem: That means drivers were hit with seven months of backlogged bills all at once this spring, as well as drivers who may have errors on their accounts because of the state's SunPass system failures, don't yet know what's next. The six-day update-gone-terribly-wrong hit the one-year mark last week with many customer service problems still lingering.
— Recall: DeSantis in March said that the state would continue to suspend penalties until June 1 for drivers hit with the large toll tabs. 
— But: An FDOT spokesperson couldn't answer questions this week about SunPass fines and penalties. FDOT is no longer allowed to suspend driver's licenses for failure to pay a toll tab, but it can put a hold on a vehicle's registration, preventing a driver from renewing his or her tag. Delinquent accounts are also typically sent to collections agencies.
— The irony: No penalties have been issued yet for most of the people and corporations responsible for the system collapse, despite countless warning signs and opportunities to fix the situation.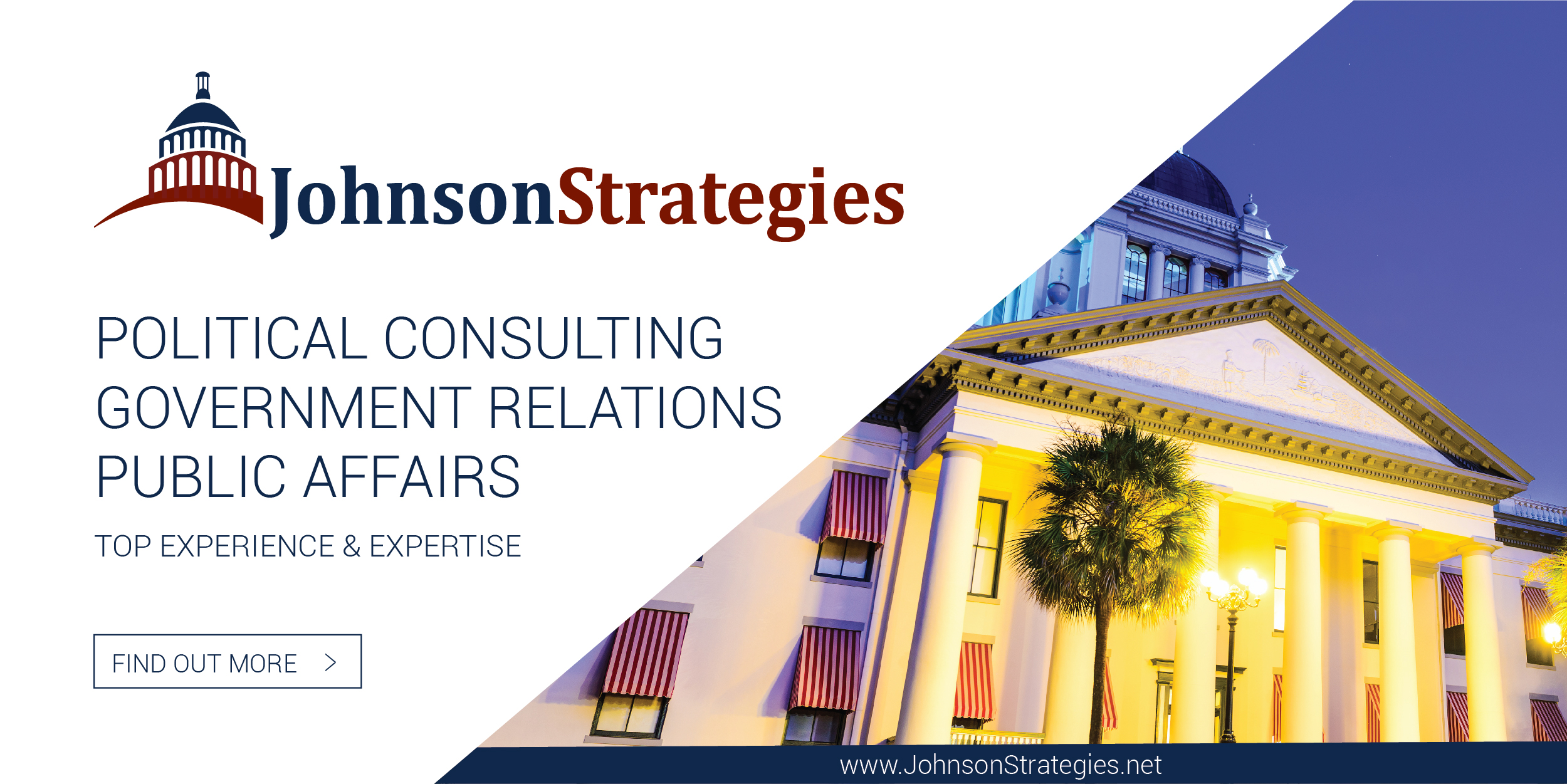 — D.C. MATTERS —
"Donald Trump to speak at Lincoln Memorial during Fourth of July celebration" via Fenit Nirappil, Peter Hermann and Peter Jamison of The Washington Post — The President had previously floated the idea of speaking at the nationally televised event, but his participation had not been confirmed. Trump's appearance is likely to bring with it a host of new security and logistical challenges and reshape a decades-old, nonpartisan celebration that annually draws hundreds of thousands of visitors to the city's monumental core. Sgt. Eduardo Delgado, a spokesman for the U.S. Park Police, confirmed the agency had been notified that Trump definitely plans to speak at the memorial. The agency was working with the White House to determine how the president's movements would affect security surrounding the event, and the Park Police was awaiting details from the Secret Service about the timing and duration of the speech.
"Accused Mar-a-Lago intruder Yujing Zhang poised to represent herself"via Jane Musgrave of the Palm Beach Post — It appears likely that a Chinese woman will represent herself on charges stemming from her March arrest at Mar-a-Lago, according to papers filed this week in federal court. True to a promise she made at a hearing last month, Yujing Zhang refused to meet with a psychologist who was to help U.S. District Judge Roy Altman decide if he would let her fire her court-appointed attorneys, one of her defense attorneys wrote.
"Marco Rubio breaks with Senate Republicans to defend Trump's tariffs on Mexico" via Caitlin Yilek of the Washington Examiner — The Senator said he doesn't typically support tariffs, but there were few other options in convincing Mexico to stop the flow of migrants into the United States. "I don't generally like tariffs either. But what alternative do my GOP colleagues have to get #Mexico to secure its southern border, use [sic] the Isthmus of Tehuantepec to screen northbound rail cars & vehicles & act on intel we provide on human traffickers?" he tweeted. Senate Republicans, particularly those representing farm states, are concerned about a cutoff of export markets for local businesses. They also contend tariffs by definition are a tax and violate the GOP's self-proclaimed free-market principles.
"U.S.-Mexico tariff talks spill into Thursday as deadline looms" via Andrew Restuccia and Ben White of POLITICO — Implementing the tariffs would set up an epic clash between Trump and members of his own party, who have warned that the move will raise prices for American consumers and cripple a robust economy ahead of the 2020 presidential race. U.S. and Mexican officials met for 90 minutes in the White House's Roosevelt Room but departed without speaking to reporters. White House officials had downplayed the prospect that the meetings would yield a breakthrough, arguing instead that it is a starting point in a series of upcoming negotiations between the two countries aimed at stemming the flow of Central American migrants seeking to enter the United States.
"House Democrats pass Dream Act, something Miami Republicans couldn't do" via Alex Daugherty of the Tampa Bay Times — The bill also prevents the deportations of Temporary Protected Status recipients — a top priority for South Florida lawmakers — after the Department of Homeland Security tried to end the program for Haitians, Hondurans, Nicaraguans and Salvadorans, and allows them to apply for permanent resident status. A year ago, three Miami Republicans vowed to protect young immigrants known as Dreamers who enrolled in a program called DACA started by former President Barack Obama after President Donald Trump announced his intention to end it. They were willing to buck party leaders to do it, but their effort failed. The immigrants remain in limbo, protected from potential deportation by court orders.
"U.S. House approves Bill Posey's bill to research estuary acidification" via Scott Powers of Florida Politics — House Resolution 988, which was co-sponsored by a bipartisan group including U.S. Rep. Brian Mast, directs the Ocean Studies Board of National Academies to conduct a two-year study examining the science of ocean acidification and its impact on estuaries. During the markup, Posey offered an amendment to his bill, which was adopted, to authorize $1 million to conduct the study. The goal of the "National Estuaries and Acidification Research Act of 2019" is to create a better understanding of coastal acidification to better manage and mitigate its effects on the nation's estuaries and other natural treasures.
Assignment editors — Congressman Ted Deutch will host a community town hall to discuss recent legislative activity and his priorities, 7 p.m., Jaco Pastorius Park Community Center, 1098 NE 40th Ct., Oakland Park.
"Could the federal gas tax be phased out?" via Christopher Heath of WFTV — As America's interstate system crosses the half-century mark, the traditional system of paying for new roads and existing road maintenance is sputtering, leading many to ask, is it time to retire the federal gas tax? What U.S. Rep. Michael Waltz and others in Congress are suggesting is phasing out the $0.18 federal gas tax, moving the country instead to a system where road fees are based on use. For years the gas tax has failed to keep pace with needs as more and more Americans move to increasingly fuel-efficient vehicles that create wear on the roads, but do not require as much fuel, and therefore pay less in gas tax, which has not been increased since 1993.
"National memorial designation proposed for Pulse site" via Scott Powers of Florida Politics — Democratic U.S. Reps. Val Demings, Darren Soto, and Stephanie Murphy intend to introduce legislation to have the site of the 2016 Pulse massacre declared a national memorial. Murphy and Soto will be joining Pulse owner Barbara Poma, onePULSE Foundation Board Chair Earl Crittenden, Pulse survivors and others Monday to unveil a bill that would seek to extend the formal, federal designation to Pulse as a national memorial. Wednesday is the third anniversary of the tragedy.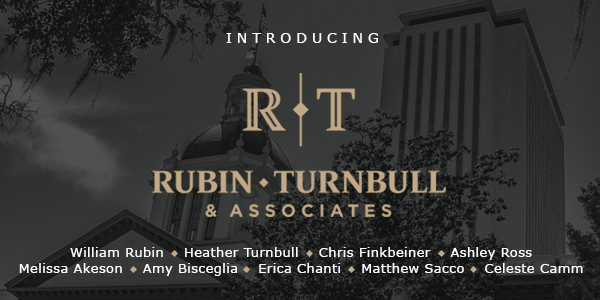 — 2020 —
"From Amazon to Walmart, 2020 candidates take on big corporations by name" via Danielle Kurtzleben of NPR — Bernie Sanders may not have his usual adoring crowds at his campaign stop. That's because he'll be speaking to Walmart shareholders at their annual meeting. The Vermont senator and 2020 Democratic presidential candidate will present a proposal aimed at giving workers representation on the company's board, echoing a policy he is reportedly working on. … It's not just Sanders; this is an example of a tactic that has gained traction in the 2020 presidential race, of candidates calling out specific companies in their campaigning and their policies.
"In race to 2020, no podcast is too small for Dem candidates" via Michael Calderone of POLITICO — Podcasts, late-night programs and web shows are increasingly serving as offramps from the daily news churn, offering candidates opportunities for more freewheeling conversations and showing off their personalities or pop culture bona fides to a variety of audiences. And in a packed Democratic field, candidates are seizing every opportunity to reach a fragmented voting public that doesn't always watch the evening news. Sen. Cory Booker shot hoops in Newark with Desus Nice and The Kid Mero, the former Viceland hosts who launched Showtime's "Desus & Mero" in February. Sen. Kirsten Gillibrand told the late-night hosts in March why she's running for president while cooking omelets in her Troy, New York home. Pete Buttigieg will appear on Thursday night's show.
— MORE FROM THE TRAIL —
What John Morgan is reading — "Poll: 'Fight for $15' minimum wage increase still punching up to hit 60 percent" via Jacob Ogles of Florida Politics — According to a survey released by St. Pete Polls, just over 58 percent of respondents support amending Florida's Constitution to hike the wage to $15 an hour. About 35 percent firmly oppose such a measure; 7 percent remain unsure. More than 55 percent of Republican respondents said they would vote against raising the minimum wage. Less than 39 percent support it. More than 76 percent of Democratic voters favor the wage hike, and less than 18 percent dislike the plan. Among independents, just over 60 percent voiced support; less than 32 percent expressed opposition. Nearly 61 percent of female voters support a wage hike compared to less than 55 percent of men.
"Poll: Florida voters overwhelming support universal background checks on gun sales" via Jacob Ogles of Florida Politics — A new survey from St. Pete Polls asked 3,790 voters specifically if they would support amending Florida's Constitution to require universal background checks on all sales of firearms in the state. Nearly 77 percent said yes; just 17 percent said no. Another 6 percent remain unsure. As expected, responses varied somewhat based on party, but support remained strong across partisan lines. About 87 percent of Democrats support background checks, with less than 9 percent opposed. In contrast, 66 percent of Republicans would support such an amendment, while 27 percent said they would not. Just over 78 percent of independent voters favor background checks, and 15 percent oppose them.
"Amanda Makki to challenge Charlie Crist in CD 13" via Drew Wilson of Florida Politics — Republican Makki announced she would make a run for Florida's 13th Congressional District. "The 13th District is suffering from ineffective representation in Washington, D.C., which I have personally experienced," Makki said in a news release. "Public policy is a vocation, not a profession; I have spent years advocating for America's patients and veterans — and I feel compelled to commit myself entirely to this cause." Makki got her start in politics via an appointment from the George W. Bush administration following 9/11. She went on to serve as a senior adviser in both the U.S. Senate and House and became one of the youngest partners at K & L Gates, one of the nation's premier law firms.
>>>Flashback: #FlaPol forecast Makki would file against Crist on May 14.
Debbie Mucarsel-Powell endorses Anna Hochkammer in SD 39 — Mucarsel-Powell ran for this seat before her congressional run, losing out to Sen. Anitere Flores in 2016. Hochkammer, the Pinecrest Vice Mayor, is the only Democrat to file so far in the contest. "She will be a fierce advocate for our schools, fight for sensible gun reform legislation, and ensure our environment is well protected,' Mucarsel-Powell said of Hochkammer. Flores will be term-limited in 2020. "I am honored and excited to have the support of Congresswoman Debbie Mucarsel-Powell, a representative who I know will be my partner in everything I hope to accomplish in our community," Hochkammer said. So far, three Republicans have entered the contest. A fourth, state Rep. Ana Maria Rodriguez, has said she is "definitely considering" a run.
"Kionne McGhee running for Miami-Dade County Commission in 2020" via Doug Hanks of the Miami Herald — He was endorsed by the incumbent months ago, but McGhee had declined to publicly confirm he was running to succeed Commissioner Dennis Moss in Miami-Dade's District 9 next year. On Wednesday, McGhee made it official and filed for what's already a crowded race. The Democratic minority leader of the House, McGhee's District 117 overlaps with the county district Moss has represented for nearly three decades. "I believe I have the expertise and the know-how and the experience to get the job done on Day One," McGhee said in an interview. "Transportation has plagued and stifled this community in more ways than you can imagine. Affordable housing is similar in that it's causing a crisis in our South Dade community."
"Danielle Cohen Higgins raises $100K in first month of Miami-Dade Commission campaign" via Ryan Nicol of Florida Politics — Cohen Higgins' campaign announced she had raised just over $100,000 in the first month since declaring for the District 8 seat on the Miami-Dade County Commission. Cohen Higgins entered the race to replace Daniella Levine Cava, who is bidding for the County Mayor's spot in 2020. "As a first-time candidate, I am humbled and honored by the support received across this district and our county," Cohen Higgins said in a release. "The reception and excitement felt in our first month is truly motivating. I am confident that a strong foundation has been laid for a winning campaign that will carry the voices of everyone in District 8."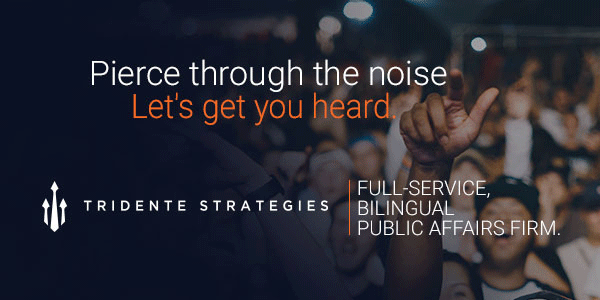 — LOCAL —
"Legal experts agree that Scot Peterson failed. Whether he can be convicted of it isn't so clear." via Andrew Boryga and Lisa Huriash of the South Florida Sun-Sentinel — To make those charges stick — in a possibly unprecedented case — the state must establish Peterson as a caregiver of the students, prove he exposed them to harm through his inaction and prove he did so as a result of "reckless disregard for human life," according to Florida law statutes. To make those charges stick — in a possibly unprecedented case — the state must establish Peterson as a caregiver of the students, prove he exposed them to harm through his inaction and prove he did so as a result of "reckless disregard for human life," according to Florida law statutes. What's more, it won't be easy to prove in a court of law. Now the perjury count is a different story.
"Supreme Court reprimands Broward judge" via the News Service of Florida — With Chief Justice Charles Canady pointing to "inappropriate and intemperate behavior," the Court publicly reprimanded a Broward County circuit judge for conduct during a criminal trial last year. Circuit Judge Dennis Daniel Bailey stood quietly as Canady read the reprimand, which followed a recommendation from the state Judicial Qualifications Commission. Bailey and the commission reached a settlement, known as a stipulation. Bailey was accused of violating judicial canons because of conduct during an April 2018 trial in which two defense attorneys were trying to make arguments during a sidebar conference. Bailey became frustrated and ordered a courtroom deputy to approach the bench and remove one of the defense attorneys, with the order made in the presence of the jury.
"Former Democratic Party boss wants job overseeing Broward elections" via Anthony Man of the Sun-Sentinel — Mitch Ceasar, who spent decades trying to help Democrats win elections as a political party leader, now wants the job of running all elections in Broward County. Ceasar filed paperwork on Wednesday to run for supervisor of elections in 2020.
"State investigates Brevard Sheriff's charity for ignoring fundraising ban" via Jim Waymer of FLORIDA TODAY — Florida regulators are investigating the Brevard County Sheriff's Office Charity for holding its premier annual Dancing for the Space Coast fundraiser last week, despite a state administrative order for the nonprofit to "cease and desist" soliciting donations. The investigation follows the charity's failure to renew its registration with the state — not an uncommon oversight in small nonprofits — and months of reminders and warnings before the state demanded it stop all fundraising activities until it fixed the problem. The charity had not done so before Saturday's fundraiser, according to the Florida Department of Agriculture and Consumer Services.
"Economy soars, but memories of great recession linger in Jacksonville" via David Bauerlein of the Florida Times-Union — The economy was humming before the recession struck in 2008. How long will this era of growth last? "The question I get from so many folks is that it's been so long since the last recession. Aren't we due?" said Mark Vitner, managing director and senior economist for Wells Fargo Economics Group. "There is this sense of dread that our time is running out." He said while another recession is inevitable, the current economy isn't the "bubble economy" that burst when the last downturn ripped through the nation. Vitner said homebuilding, commercial construction, business investment and consumer spending on items like televisions and appliances had not grown so fast that they've created an imbalance that forces a big reckoning.
"Jacksonville Charter Revision Commission expands to 15 members" via David Bauerlein of the Florida Times-Union — A former high-ranking official in Mayor Lenny Curry's administration and a past Duval County School Board member are among the recent batch of nominations for the Jacksonville Charter Revision Commission that meets once a decade. The City Council's Rules Committee unanimously voted for 13 of the 15 appointees put forward by City Council President Aaron Bowman. Two nominees were not able to attend the Rules Committee meeting so they will get their votes in two weeks. Bowman announced 11 appointees last month. He then added four more names, which would bring the Charter Revision Commission to its maximum size of 15 members.
"Trump bumps Buddy Dyer" via Scott Powers of Florida Politics — Orlando Mayor Dyer's State of the City address is being rescheduled because Trump decided to hold his re-election kickoff in Orlando on the same date. The Democratic Mayor is postponing his annual speech to June 24, from the originally planned June 18, so that city workers do not have to deal with two major political events in downtown Orlando in one day. Trump's campaign is planning a rally at Orlando's Amway Center on the evening of June 18. It's not just a rally; Trump's campaign declared that it would be the official kickoff of his 2020 re-election campaign.
"Why Virgin Trains breaking ground in Orlando is good news for Tampa" via Janelle Irwin Taylor of Florida Politics — The company is still in negotiations with the Florida Department of Transportation and Central Florida Expressway Authority (CFX) over using the right of way along Interstate 4 between Tampa and Orlando for a high-speed route corridor, but the eventual project is still in the company's plans. "Connecting Central and South Florida will bring thousands of jobs today, and by modernizing infrastructure, we will strengthen Florida's economy for decades," said Virgin Trains USA President Patrick Goddard. "For a project of this scope and magnitude, a world-class construction team has been assembled to undertake this tremendous assignment." In all, the company will add an additional 170-miles of track to its Florida network, not including the connection to Tampa.
"Rick Kriseman among passengers diverted at sea under Trump's new Cuba travel restrictions" via Paul Guzzo of the Tampa Bay Times — As Kriseman and more than a dozen members of his family sailed for Cuba, they and other shocked passengers aboard cruise ships already at sea fell victim to the change in the White House. On Tuesday, the Trump administration ordered Cuba removed from all U.S. cruise itineraries — immediately. Rather than porting in Havana, Kriseman and his family — aboard a Norwegian Cruise Line ship that sailed from Port Canaveral — were diverted to the Bahamas. They were still at sea Wednesday. The office of Mayor Kriseman accused Trump of hypocrisy in the decision to restrict travel with Cuba. The email blasts Trump's "coziness with the dictators of North Korea and Russia" while continuing his "demonization of Cuba's government."
"Orange-Osceola tax rolls swell with record new construction — local governments could reap windfall" via Steven Hudak and Ryan Gillespie of the Orlando Sentinel — Orange County's total market value now tops $206.1 billion, up 9.2 percent from figures reported a year ago, while Osceola County reached about $28 billion, a 10.7 percent increase from last year. Word of those significant gains this week came on the heels of slightly lower — but still healthy — increases reported last week. Seminole County's tax roll hit an estimated $35.7 billion, an 8.2 percent jump, while Lake County's tax roll climbed 7.3 percent to $22.1 billion. The soaring tax rolls will mean a windfall of additional tax dollars for local governments that don't reduce tax rates. Data showed big jumps in all categories with more than half of the county's municipalities recording double-digit increases.
"City 'first look' budget restores social service partner funding, holds tax rate steady" via Karl Etters of the Tallahassee Democrat — City commissioners backed away from cutting funding to about a half-dozen community organizations during their first discussion of Tallahassee's proposed $727 million budget for 2020. The unanimous move to restore this year's funding levels to next year's recommended budget came amid concerns that a proposed 25 percent cut would devastate popular nonprofits. At a budget workshop, nearly two dozen people spoke out against the proposed cut, which would have impacted organizations including St. Francis Wildlife, Be the Solution spay and neuter, the Domestic Violence Coordinating Council, Whole Child Leon, Hope Community, the Downtown Market Place and Village Square. "I cannot support today the cuts that are proposed to existing agencies," said Mayor John Dailey.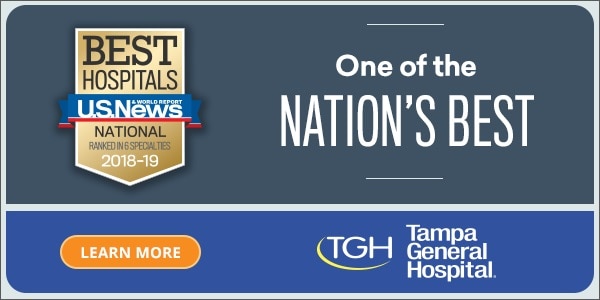 — OPINIONS —
"U.S. rightly punishes Cuba over Venezuela" via the Miami Herald editorial board — Cuba should be slapped for the communist island's continued support and meddling to help keep Nicolás Maduro in power as Venezuela burns, while the U.S. and other Latin countries who are members of the Lima Group have spent months of diplomatic capital to remove Maduro. Commerce Secretary Steve Mnuchin said Cuba is being punished "for playing a destabilizing role in the Western Hemisphere." Refreshing to hear the U.S. call out human rights abuser Cuba without equivocating. We think the new restrictions will send a stinging message that will get Cuba to realize there is a prize to pay for its interference in the Venezuelan crisis, as the country is near bankruptcy and its people lack food and medicine.
"Florida Governor's trip to Israel solidifies our future trade ties" via Lior Haiat for the Miami Herald — After having accompanied several high-level delegations to Israel as the Consul General of Israel to Florida, I can say without a doubt, this was the most impactful mission I have participated in, in terms of creating business and research opportunities between the State of Florida and the State of Israel. What strikes me the most, is the unanimous and enthusiastic drive from both states to explore all areas of cooperation. We Israelis and Floridians are very much alike, we share the same values of freedom and democracy. Based on our similarities, we can reach for a better future for all. In any other case, I would have said that as far as Florida-Israel ties, the sky is the limit.
"My life is on the line: Gov. DeSantis should sign bill ending physician non-compete contracts" via Steve Dozier for the South Florida Sun-Sentinel — After reading the recent editorial "Sneaky amendment a bad response to doctors' no-compete contract dispute," I feel compelled to speak up. I am a cancer patient who has battled this sinister disease for five years now. While the editorial team calls legislation that would allow me to see the doctor of my choosing "recklessly irresponsible," I see it as a window of hope. Right now, my physician's ability to continue providing care hangs in limbo as DeSantis contemplates signing HB 843. This bill would void restrictive non-compete clauses for some physicians and their patients. You see, my doctor has been a godsend in this battle of my life against an aggressive cancer.
What Ben Conarck is reading — "State should end unpaid inmate labor" via The Gainesville Sun editorial board — The practice should be discontinued by local governments and educational institutions as a way of pushing the state to abolish it outright. Certainly, there is a cost in doing so for the communities that have relied for too long on inmate labor. A former Gulf County commissioner told GateHouse Media that the tiny Panhandle county wouldn't be able to take care of its ditches, facilities and roads without the use of inmates. Those jobs should be going to local residents at a reasonable wage. Inmates should not simply be unpaid labor, but instead should be able to gain skills and some money to help them readjust to the outside world once released.
"Arrest of detestable deputy Peterson looks political and problematic" via the South Florida Sun-Sentinel editorial board — Normally, law enforcement officers face criminal charges for actions they took, not actions they did not take. That distinction underscores the unique and potentially problematic nature of the charges against Peterson. Along with one count of perjury, Peterson stands charged with seven counts of child neglect and three counts of culpable negligence. The charges seem more suited for parents or caregivers with direct responsibility for a child's welfare. They are subjective. And to file them against a law enforcement officer plows risky new ground. Peterson offers an inviting target. Too inviting. In fact, his was only one of many failures that led to this tragedy. The best-trained cops never know what will happen when they first hear hostile fire.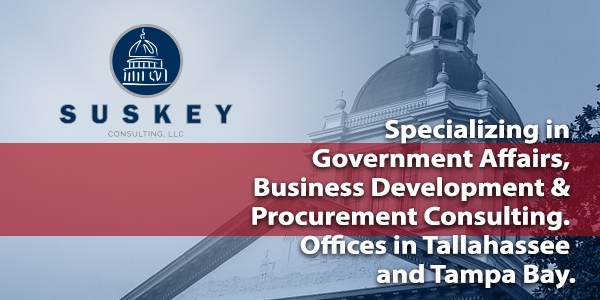 — MOVEMENTS —
"Governor appoints five judges" via Scott Powers of Florida Politics — DeSantis appointed Tesha Ballou to the 18th Judicial Circuit Court, serving Seminole and Brevard counties. The appointments also included Stephanie Silver and Zachary James to the Miami-Dade County Court, Charles Young to the Escambia County Court, and Anthony Salem to the Duval County Court. Ballou has been a General Magistrate for Seminole County since 2015. She previously served as a prosecutor for the 5th Circuit State Attorney's Office, serving Orange and Osceola counties.
New and renewed lobbying registrations:
Brian Ballard, Bradley Burleson, Ballard Partners: Safe Harbor Technologies
Paul Lowell, Converge Government Affairs of Florida: Eaze Wellness
Jennifer Ungru, Dean Mead: WLHOLDCO
Jeanette Yaeger, One Eighty Consulting: BMC Software
Spotted at Joe's D.C.: Brian Ballard with acclaimed director Steven Soderberg.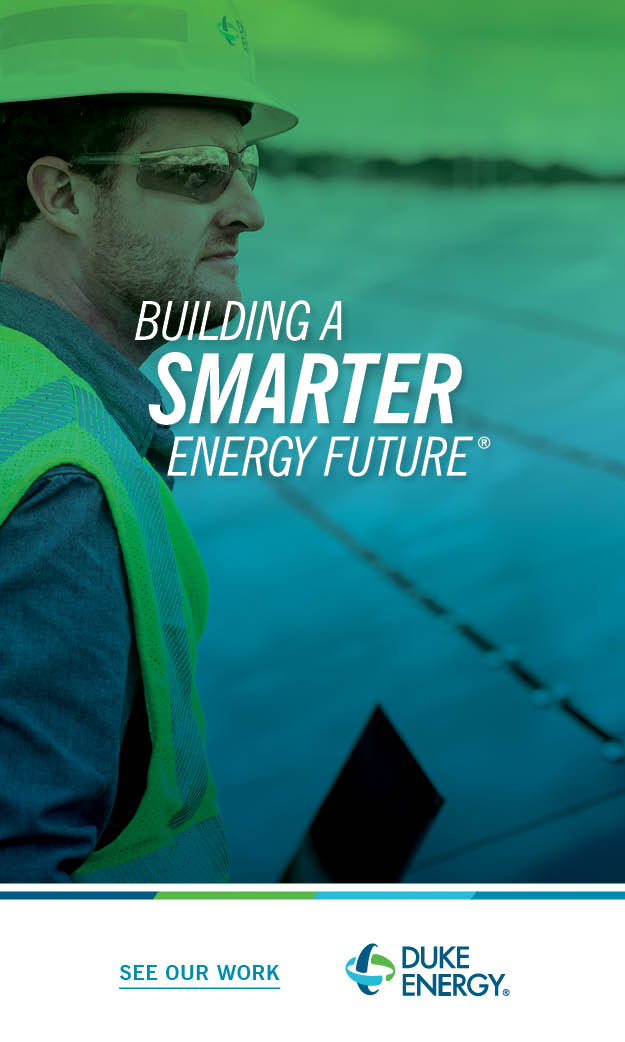 — ALOE —
"Cuba restrictions hit cruise lines at the start of summer" via David Koenig and Adriana Gomez Licon of The Associated Press — The Trump administration's new restrictions on travel to Cuba will sting the cruise industry, taking away a new and increasingly popular destination at the start of the critical summer vacation season. The changes affect thousands of passengers already on cruises or booked for future trips, according to the Cruise Lines International Association, an industry trade group. At docks in Florida and aboard ships at sea, frustrated travelers vented over wrecked vacation plans. In New York, shares of cruise line companies tumbled. "We have a ship full of disappointed and angry people," said Darcy Van Zijl of Cape Coral, Florida, who had planned to celebrate her 45th birthday with a cruise to Havana.
"'He set the bar so high': Friends, family remember Sandy D'Alemberte" via Jim Rosica of Florida Politics — Between a Tuesday night "visitation" and a Wednesday "celebration of life," over a thousand people came out to pay respect to the late legal titan and former Florida State University President, Talbot "Sandy" D'Alemberte. A memorial service was held Wednesday for the lifelong attorney and "Southern gentleman" in the Ruby Diamond Concert Hall on FSU's campus in Tallahassee … His wife, journalist turned lawyer Patsy Palmer, said he dreamed of "a more just society and a healthy environment for his grandchildren to grow up," she said, mentioning his longstanding commitment to free legal services and human rights.
— HAPPY BIRTHDAY —
Best wishes to Lt. Gov. Jeanette Nuñez, former state Rep. Charles McBurney and Cameron Ulrich.
—
Sunburn is authored and assembled by Peter Schorsch, Phil Ammann, Jim Rosica, Dan McAuliffe, and Drew Wilson.
The post Sunburn — The morning read of what's hot in Florida politics — 6.6.19 appeared first on Florida Politics – Campaigns & Elections. Lobbying & Government..