The outrage alarms ring so often that it's understandable if, for the most part, you've tuned them out.
It's understandable if you haven't canceled your Netflix account because the streaming giant is threatening to no longer produce content in Georgia after a "heartbeat" abortion bill was enacted. You don't live in Georgia. You don't work in Hollywood.
And you like "The Crown" too much to cancel your subscription.
It's understandable if you weren't paying attention to the recent racially-charged comments by Sen. Dennis Baxley, who is alarmed by declining birthrate of white Europeans.
That's just ol' Dennis being Dennis, amirite?
Plus, he represents a Senate district comprised of Marion, Lake and Sumter Counties, which most Floridians drive through, rather than drive to.
Baxley has said a lot of other dumb, racist sh*t, which has led to two results: zero repercussions for Baxley, but also zero movement for his ideas.
If Baxley has a simpatico in the Florida House, it's Rep. Mike Hill of Pensacola, the past president of the Northwest Florida Tea Party, who first came to the House via a special election in 2013 to House District 2.
Hill vacated that seat to run for state Senate three years later. He lost the GOP primary to the current officeholder, Doug Broxson. Hill came back in 2018 to win House District 1, the seat he now holds.
This past week, Hill set off the outrage alarms when he joked and laughed about a constituent's comment that gay people should be put to death. His actions have drawn harsh backlash from across the state.
To hear the exchange, click on the image below:
House Speaker José Oliva, in a statement released with state Rep. Chris Sprowls, declared, "Such callous indifference to an outrageous question is unacceptable, runs contrary to our founding principles, and in no way reflects the beliefs of the Florida House."
Republican Party of Florida chairman Joe Gruters, also a state Senator from Sarasota, issued a statement declaring, "I am horrified by what I just heard, hate of any kind cannot be tolerated, Mike Hill should immediately apologize."
Rather than apologize, Hill has doubled-down on his position, linking criticism of it to his support for anti-abortion legislation.
Abortion. Homophobia. Racism. It's a three-alarm outrage fire.
Of course, Hill won't resign, as many critics of him are demanding. He probably won't even apologize. Eventually, the alarms will no longer sound, or perhaps more likely, will be sounded about some new outrage.
But this is why Hill should not escape from this situation unscathed … this is why Oliva, Sprowls, Paul Renner, Ron DeSantis, Bill Galvano, and other Republicans should do something about Hill.
Hill is screwing up your game.
This past Legislative Session was, without a doubt, the most consequential of this decade. I've spent the last month moderating post-Session forums and Tiger Bays, appearing on TV and radio shows, and writing about What. Just. Happened. during the 2019 Session and it is all so significant — so consequential — it is nearly impossible to get your arms around all of it.
Major, game-changing legislation, like HB 5, which dramatically changes the statewide initiative process, was barely discussed at a legislative wrap-up session I moderated on Friday for the Greater Tampa Chamber of Commerce.
By the time I finished asking Galvano, Tom Lee, Darryl Rouson and several House members about the business-oriented issues a Chamber of Commerce is expected to be interested in, there was no time for questions about health care or environmental or fill-in-the-blank issues.
And none of that really had a lot to do with all of the consequential decisions coming out of the office of Gov. DeSantis, who, by the way, just returned from a historic, controversial trip to Israel.
But that's not what the headlines are screaming.
That's not what is setting off the outrage alarms.
Mike Hill, single-handedly (well, maybe hand-in-hand with Sen. Baxley) is distracting Florida voters from the significant achievements of a new administration and reinvigorated Legislature with his repugnant actions.
And it will only get worse in 2020 if, as they promise to do, Hill and Baxley and Co. revive their far-right agenda.
So, Speaker Oliva, Chairman Sprowls and Renner, you need to do something about Representative Hill. Do not let him fester in your House. Do not let him become the Steve King of Florida politics.
You can censure him. You can strip of committee assignments. You can let him know that none of his bills will be assigned to a committee. You can instruct House Victory not to campaign for his re-election. You can make it known that no one is to donate to him. You can ask Rebekah Bydlak to primary him and then ask Gruters to let the voters of District 1 know that Hill is really no friend of Donald Trump.
You can make his political life such a living hell that the last place he wants to be is Tallahassee.
"Mike Hill won't apologize; says he's victim of 'social media lynching'" via Jim Little of the Pensacola News Journal — House Speaker Oliva and Rules Chairman Sprowls, both Republicans, put out a joint statement condemning Hill's response to a suggestion from a member of the audience that he enact legislation that would enforce the death penalty for homosexuality. Hill took to Twitter: "Absurd to ask me to apologize for a statement that I did not make and that no one took seriously," Hill wrote. "This is a social media lynching!" In another Tweet, Hill said he did not remember laughing until he heard the audio recording. "This event happened a week ago Thursday. I laughed at the nonsense of running legislation that the gentleman in the audience suggested. And you know it. Don't join the #FakeNewsMedia."
"Joe Henderson: Hill needs to go away, and do it quickly" via Florida Politics — First, I wouldn't believe an apology from this lout any more than I would believe that God told him to file an Alabama-style bill next year to outlaw abortion in Florida. And second, even if he were sincere, an apology wouldn't go nearly far enough. This guy is stained now with something unrecoverable. That makes him unfit for public service. If he won't do the honorable thing and slither back home for good, then every legal and persuasive tool in the box should be used to force him out. The idea that he has any say in what becomes Florida law is repulsive.
—
A top of Sunburn shout-out to a great friend who is a brilliant, passionate political operative and — most important — a new dad, Reggie Cardozo.
—
Congratulations to Monica Rodriguez, of Ballard Partners (and a past champion of TallyMadness) and Nathan Ray on their beautiful wedding.
Tweet, tweet:
— SITUATIONAL AWARENESS —
—@MikeHillFL: Absurd to ask me to apologize for a statement that I did not make and that no one took seriously. This is a social media lynching!
—@MikeHillFL (to Carlos G. Smith): You are a liar. I did not laugh at or discuss legislation to execute anyone. How absurd! You are many things, but truthful is not one of them.
—@MikeHillFL (to Michael Greico): If you listened to the audio and still come to that conclusion, then you really are a partisan hack.
—@MikeHillFL (to Florida House Victory): Ain't gonna happen! Your attacks are because I don't back down from strong conservative values including protecting the preborn!
—@MikeHillFL (to Florida Politics): Your social media lynching is despicable. I never laughed at a joke about killing gays, and you know it. Your trash media has a history of attacking me.
—@MikeHillFL (to Samantha Gross): This event happened a week ago Thursday. I laughed at the nonsense of running legislation that the gentleman in the audience suggested. And you know it. Don't join the #FakeNewsMedia
—@MikeHillFL (to Commissioner Nikki Fried): You should focus on doing your job better instead of every word that proceeds out of my mouth. #Obsession.
— DAYS UNTIL —
"The Handmaid's Tale" premieres — 2; "Black Mirror" premieres — 2; Florida Democratic Leadership Blue conference and fundraiser — 4; U.S. Open begins — 7; Madonna and Bruce Springsteen each release new studio albums — 11; Father's Day — 13; Florida Chamber Learners to Earners Workforce Summit begins — 15; "Toy Story 4" opens — 18; First Democratic presidential debates in Miami — 23; "The Loudest Voice," about Fox News and Roger Ailes, premieres — 27; "Spider-Man: Far From Home" opens — 29; Independence Day — 31; "Once Upon a Time … in Hollywood" premieres — 53; Second Democratic presidential debates in Detroit — 57; Florida Gators opens vs. Miami football — 82; St. Petersburg primary election — 85; USF Bulls football opens vs. Wisconsin Badgers — 88; UCF Knights football opens vs. Florida A&M — 89; FSU Seminoles football opens vs. Boise State — 89; Labor Day — 91; First Interim Committee Week for 2020 Session — 105; "Joker" opens — 123; Florida Chamber Future of Florida Forum begins — 147; Scott Maddox trial begins — 154; 2019 General Election — 155; 3rd Annual Florida Internet and Television FITCon starts — 157; 2020 Session begins — 225; Iowa Caucuses — 245; New Hampshire Primaries — 253; Florida's presidential primary — 288; 2020 General Election — 519.
— TOP STORY —
"Donald Trump to kick off his re-election campaign on June 18 in Orlando" via Annie Karni and Maggie Haberman of The New York Times — "I will be announcing my Second Term Presidential Run with First Lady Melania, Vice President Mike Pence, and Second Lady Karen Pence on June 18th in Orlando, Florida, at the 20,000 seat Amway Center," the President announced on Twitter. "Join us for this Historic Rally!" Trump has been staging "Make America Great Again" rallies across the Rust Belt and in the critical swing state of Florida for months, and formally announced his re-election effort hours after he was sworn in 2017.
"Trump campaign likely to choose Florida for rollout of national Hispanic outreach" via David Smiley of the Miami Herald — The Trump campaign is likely to choose Florida as the launchpad for a national Hispanic voter outreach operation this summer, campaign manager Brad Parscale said in Miami. Appearing in Little Havana for a Miami Young Republicans fundraiser, Parscale talked up the president's standing with Latino voters and said the campaign is on the verge of rolling out a national "Latino coalition." "Our first coalition we're launching for the 2020 campaign, and our largest coalition — itself almost as large an organization as our 2015 primary team — is gonna be for Latinos," Parscale told reporters before a closed-door event. "It's not been finalized yet, but my goal is to launch the Latino coalition in Florida."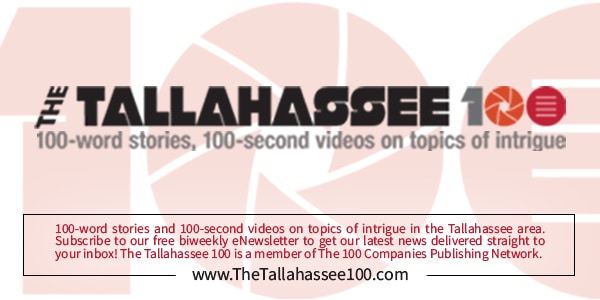 — DATELINE: TALLY —
Assignment editors — Agriculture Commissioner Fried helps launch a program that will provide subsidized Lyft rides to grocery stores for 130 low-income families struggling with food 'insecurity,' 2:30 p.m., Liberty City Garden, 1834 N.W. 60th St., Miami.
Assignment editors — Attorney General Ashley Moody will hold a news conference about price gouging. Hillsborough County Sheriff Chad Chronister and Clearwater Police Chief Daniel Slaughter will join her, 10 a.m., Office of the Attorney General, 3507 East Frontage Road, Suite 325, Tampa.
"Love him or hate him, Randy Fine's clout is growing in Brevard and Tallahassee" via Isadora Rangel of FLORIDA TODAY — Fine's now defining his political brand as a staunch defender of Israel. He's growing more influential in Tallahassee, where he's sponsored laws to toughen Florida's prohibition of doing business with companies that boycott the nation and to combat anti-Semitism at public schools and colleges. Fine seems to have found an ally in DeSantis, serving as his Jewish Outreach campaign chairman, speaking with Jewish groups from South to Central Florida during the 2018 election. That relationship has paid off with an invitation to join DeSantis and other lawmakers on a recent trade mission to Israel. Fine is positioning himself as a key player to bring out the Jewish vote for Trump in Florida, one of the presidential election's biggest battlegrounds.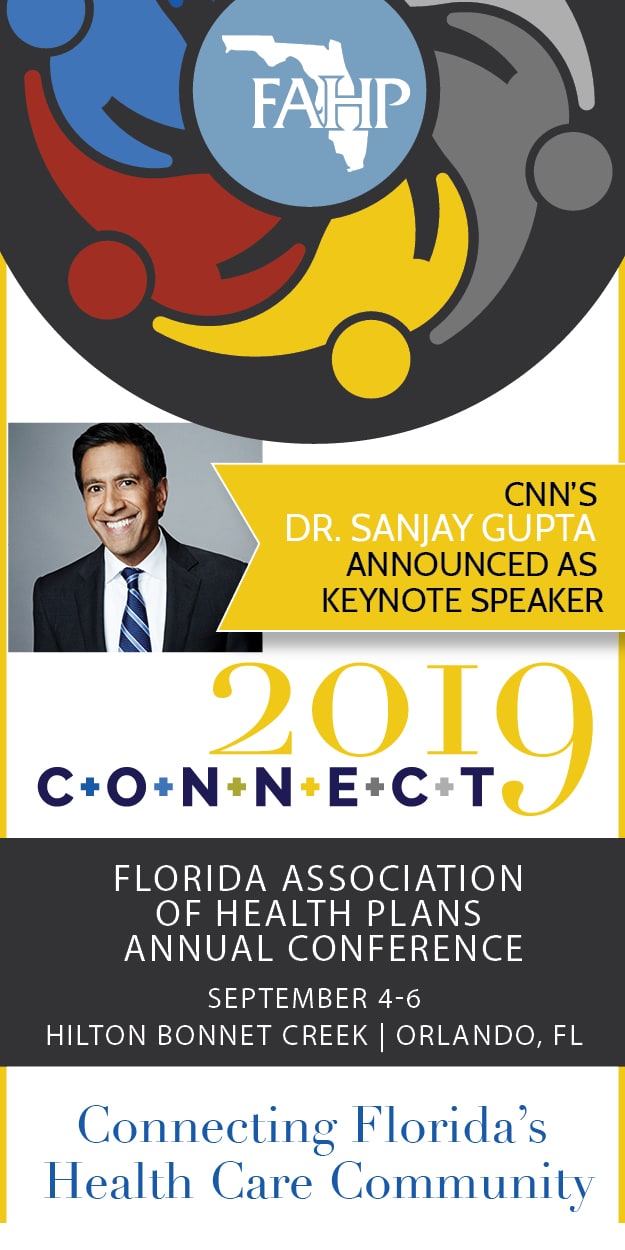 — STATEWIDE —
"Running mate Chris King tight-lipped on FBI subpoena of Andrew Gillum, Governor campaign" via James Call of the Tallahassee Democrat — Federal investigators who subpoenaed records of Gillum's campaign for Governor have not contacted his 2018 running mate King. The Winter Park entrepreneur declined to comment about the investigation that seemed to focus on the gubernatorial campaign and former Tallahassee Mayor who nominated him to be Florida's Lieutenant Governor. The Tampa Bay Times reported one subpoena demands records from Gillum dating back to January 2015, during his first year as Mayor, along with more recent records involving his gubernatorial campaign and his political action committee, Forward Florida, which raised nearly $37 million for the election, though more money has come in since. King through a spokeswoman declined to discuss the FBI subpoena of the campaign and Gillum.
First in Sunburn — "Greyhound racing supporters ready lawsuit to 'overturn' Amendment 13" via Jim Rosica of Florida Politics — The head of a pro-greyhound racing group says supporters will file suit in federal court to "overturn" the constitutional amendment effectively banning dog racing in Florida. Jennifer Newcome, who was chair of the Committee to Support Greyhounds, announced the move on Facebook. "With the abundance of information for (the legal team) to go through in order to prepare both the outline and body of the case, we are looking at filing in July," she wrote. Amendment 13 outlaws placing bets on greyhound and other dog races effective the beginning of 2021. Many tracks already have stopped racing in the meantime; the measure allows other gambling at tracks, such as card games, to continue even after dog racing ends.
"South Florida felons owe a billion dollars in fines — and that will affect their ability to vote" via Dan Sweeney of the South Florida Sun-Sentinel — The $534 million owed in felony fines in Broward County represented far and away the largest category of fines owed. Here's the breakdown: Felony: $534 million; misdemeanor: $65.6 million; traffic: $136 million. Felony fines were also by far the largest category in Palm Beach County: felony: $201.6 million; misdemeanor: $39.9 million; traffic: $36 million. In Miami-Dade, felons owe $278 million, putting the total for South Florida's tri-county area in excess of $1 billion. Those numbers include felons who have cleared the rest of their sentences (including probation and parole) as well as those still serving them, the latter of which wouldn't be eligible to vote under Amendment 4.
"Hurricane Michael aftermath: Grinding recovery along 200 miles of rural Florida and Georgia" via Kevin Spear of the Orlando Sentinel — For recovery efforts, local governments of rural North Florida aren't infused with the revenues of population growth and tourism as elsewhere in the state. Jackson County borrowed $20 million from Regions Bank, a step in addressing an estimated $90 million in losses to county property. Calhoun County "is fiscally constrained" in its ability to respond, said Adam Johnson, interim director of emergency management. "There isn't a lot of commerce or industry here." All along Michael's path are accounts of residents not waiting for help. But there may be no recovering from one loss: outward migration of residents.
"When will Florida's new property insurance reforms bring rates down for homeowners?" via Ron Hurtibise of the South Florida Sun-Sentinel — Ron DeSantis signed a package of property insurance reforms intended to reduce the number of lawsuits by repair contractors that convince homeowners to sign over benefits of their insurance claims, including the rights to invoice and sue their insurers. The lawsuits added untold millions of dollars to insurers' cost of doing business, which the insurers passed along to its customers as steep annual rate hikes. Now insurers are saying they can't know when, or if, your rates will come down. And they're pointing to looming reinsurance price hikes as likely to impede any possible rate relief soon. Reinsurers — the companies that sell insurance to insurance companies to ensure they can pay off all claims in case of a catastrophe.
"Florida septic tanks in crisis" via Dinah Voyles Pulver of the Gainesville Sun — Out-of-sight septic systems — more than 40,000 in Alachua County and an estimated 2.7 million in Florida — add to growing concerns about the rising tide of nitrogen and other pollution feeding algae blooms and killing fish and seagrasses. Septic systems are just one piece of an increasingly troublesome challenge of managing the more than 300 billion gallons of wastewater generated a year by the state's more than 20 million residents. Aging, undersized city and county wastewater systems, stormwater runoff from streets, sludge disposal, and fertilized lawns and farm fields all spew nitrogen and other contaminants into waterways and the layers of water underground that provide most of Florida's drinking water.
"In move to drop Common Core, Florida releases draft of new academic standards for middle and high schools" via Leslie Postal of the Orlando Sentinel — The just-released draft was crafted by panels of "teacher experts," according to the Florida Department of Education, and can be reviewed at www.floridastandardsreview.org. New standards for elementary math and reading classes are in the works, too. The proposed standards include more concise directions for high school algebra classes, with the repeated suggestion that teachers "include real-world scenarios" in their lessons. The suggested sixth-grade language arts standards highlight reading social studies and civics content — another priority of the governor's — more than the current ones do. The proposals include hundreds of directions for what should be taught in Florida's public schools, but some are minor tweaks unlikely to mean big shifts in the classroom.
"Florida driver's license revamp is strong on consumer protection" via Florida Politics — Advanced security features newly added to Florida driver's licenses mean changes are coming for 15-million Florida drivers. The announcement came from the Florida Department of Highway Safety and Motor Vehicles (FDHSMV) that those seeking new or renewed driver's licenses would immediately start seeing new features added. The most significant change is the removal of the magnetic strip to create room for additional security features that include a tactile element allowing people to tell if a license is authentic just by touching it.
"Florida Bar investigates its president, Michelle Suskauer, over disbarred attorney claim" via Jane Musgrave of the Palm Beach Post — The Florida Bar is investigating Suskauer after a federal judge alerted the agency that she may have let a disbarred lawyer represent one of her clients. U.S. District Judge James Cohn told Suskauer this week that he would contact the Bar after one of her clients told him that disbarred lawyer John Garcia met with him, sat at the defense table when he took a plea deal and handled all the details of his wire fraud case. "Certainly, his role was more than that of a paralegal," Cohn said after looking at emails Garcia exchanged with accused fraudster Anthony D'Amico. "And he had direct client contact, which is prohibited by the Florida Bar. And it is a serious allegation."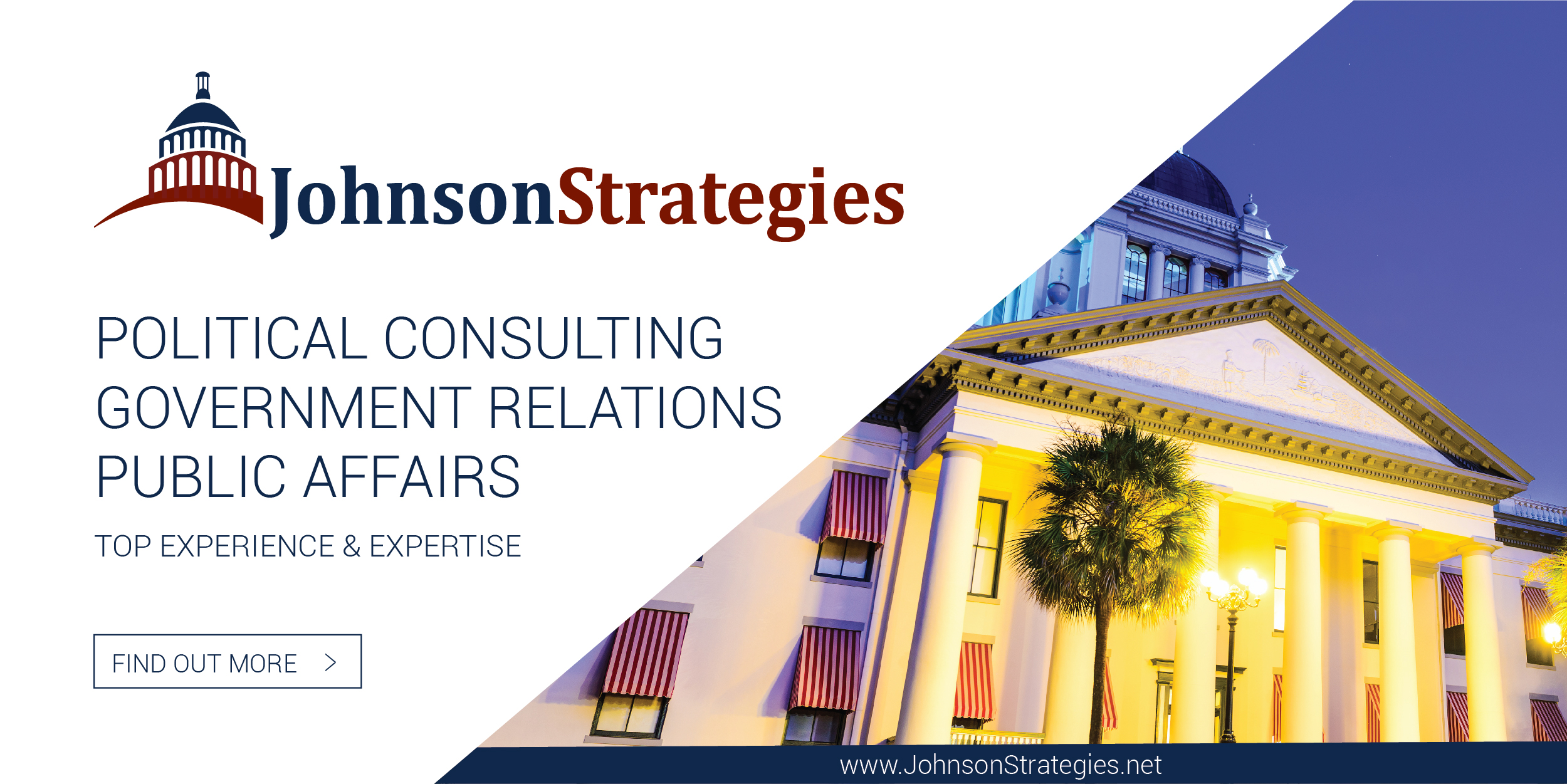 — D.C. MATTERS —
"Prosecutors refute Roger Stone's claim that Russia didn't hack DNC" via Kyle Cheney of POLITICO — Federal prosecutors directly refuted for the first time Friday out-of-the-mainstream arguments lodged by Roger Stone, a longtime confidant of President Donald Trump, that Russia may not have been responsible for the 2016 hack of the [DNC].
Assignment editors — Rick Scott visits Port of Palm Beach to highlight more than $140 million for Florida ports and investments for projects to improve port infrastructure and security, 11 a.m., One East 11th St., Riviera Beach.
"Woman arrested for battery for throwing drink at Matt Gaetz." via the Pensacola News Journal — She threw a drink at the Congressman during his "Won't Back Down" town hall. Gaetz was leaving Brew Ha Ha restaurant when Amanda Kondrat'yev allegedly threw a drink at him. Kondrat'yev, 35, was one of several candidates running against Gaetz for Jeff Miller's seat in 2016 before she withdrew from the race. Kondrat'yev is also one of four plaintiffs in a lawsuit against the city of Pensacola to force the city to remove the Bayview Park cross. During the campaign, Gaetz challenged Kondrat'yev to a debate about the cross, which she accepted. The debate never happened. Kondrat'yev was released on a $1,000 bond.
"Gaetz 'won't back down' on medical pot" via Kaylin Parker of the Northwest Florida Daily News — The sound of Tom Petty's "I Won't Back Down" was coupled with applause and cheers from some 200 people as Gaetz entered the back porch of Dewey Destin's restaurant. One man asked Gaetz not to support medical marijuana because he feared that would lead to recreational legalization. "I don't know what you're fixation is on legalizing marijuana," the man said. "I don't want this to be Colorado. I don't think it helps anything." "I have never advocated for the recreation legalization of marijuana, but I don't believe that the role of government is to stand between the doctor and the patient," Gaetz replied.
"Gaetz said fee-simple bill is dead at Pensacola town hall" via Jim Little of the Pensacola News Journal — During a Pensacola town hall, Dianne Krumel, organizer of Save Pensacola Beach, asked Gaetz where he stood on fee-simple in the wake of the Escambia County referendum where more than 80% of voters supported policy against selling an unleased land on the island. "As a consequence of a lot of the advocacy that you led and that others led in the area, I have lost this argument with the people of this district," Gaetz said. "I have no intention of refiling this legislation because I do not believe that it will get a hearing in the Senate. And I do not believe that I have been successful of convincing people that double-taxing folks on the beach is unfair."
Assignment editors — U.S. Rep. Debbie Mucarsel-Powell will receive a briefing on hurricane readiness and tour the Miami-Dade County Office of Emergency Management, 9 a.m., Miami-Dade County Office of Emergency Management, 9300 N.W. 41st St., Miami.
"Thousands of kids live in tents in Homestead. Do the feds have a hurricane plan?" via Monique Madan of the Miami Herald — If a repeat of Hurricane Andrew happens this storm season will Homestead be ready? Emergency planners certainly think so. What about the Homestead shelter for unaccompanied migrant children, which critics have derided as a glorified tent city? That's less clear. The camp — housing somewhere in the neighborhood of 3,000 minors, some as young as 13 — is set in the second most vulnerable hurricane zone in coastal South Florida. "I asked them what their plan of evacuation was if a hurricane were to hit, and they told me they didn't have one yet, that they were working on getting one ready," Mucarsel-Powell, a Florida Democrat and frequent critic of the camp, told the Miami Herald.
"Lobbyists, charities and a congresswoman rally behind Carnival ahead of criminal case hearing" via Taylor Dalven and Caitlin Ostroff of the Miami Herald — Carnival Corp. has filed nine letters of support from politicians, business associations and nonprofit organizations, most of whom have close financial ties to the cruise company. The messages touting Carnival Corp.'s economic impact and charitable donations come ahead of a hearing scheduled during which U.S. District Judge Patricia Seitz of Miami will review a settlement agreement reached between federal prosecutors and the Miami-based cruise company. Democratic Congresswoman Frederica Wilson of South Florida offered her thoughts on Carnival's Corp. leadership and how it has given back to the community. In recent years, the company has made sizable donations to Big Brothers Big Sisters of Miami, Hurricane Irma relief efforts and Jackson Memorial Hospital's Holtz Children's Hospital.
"Golden parachute: Mark Foley's zombie campaign funds swanky lifestyle" via Noah Pransky for Florida Politics — When Foley resigned from Congress after allegedly sending lewd messages to teenage congressional pages 13 years ago, he walked away with the D.C.-equivalent of a golden parachute: almost $1.7 million in leftover campaign funds. Since then, Foley used the money to subsidize a swanky social life for himself in Palm Beach County. His campaign has spent tens of thousands of dollars in old political donations on memberships, tickets, and table sponsorships at posh clubs and events. The former Congressman spent upward of $35,000 on sponsorships at local events last year alone, where he would typically get a table or recognition in exchange for his contribution.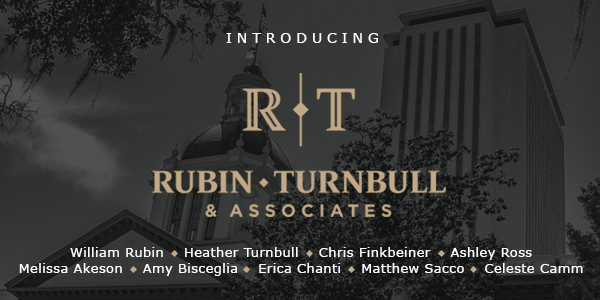 — 2020 —
"Pete Buttigieg campaign, brimming with cash, staffs up" via Daniel Strauss of POLITICO — With a swagger more often seen in Silicon Valley startups, it's even hired something called a "chief innovation officer" — former Google senior engineer Ann Mei Chang — and a creative director, Obama White House alum Jillian Maryonovich. The campaign has also bolstered its communications staff … [and] recently brought on Nina Smith as its national traveling press secretary and added two deputy national press secretaries: Tess Whittlesey and Marisol Samayoa. Constance Boozer has been hired as surrogate communications director and Manuel Bonder has joined the campaign as media monitor.
— MORE FROM THE TRAIL —
"GOP, Democrats split registration numbers and house races" via the News Service of Florida — With special elections scheduled June 18, Republicans have an edge in voter registration in House District 38, while more Democrats are registered in House District 7, according to newly released totals. With registration closing May 20 for the special election, the district had 44,811 registered Republicans, 37,936 registered Democrats and 32,914 voters registered without party affiliation. Dade City Republican Randy Maggard and Wesley Chapel Democrat Kelly Smith are running. The District 7 seat has more registered Democrats than Republicans. As of the May 20 deadline, it had 46,519 registered Democrats, 37,347 registered Republicans and 12,502 voters without party affiliation. Port St. Joe Republican Jason Shoaf and Tallahassee Democrat Ryan Terrell are running.
"HD 32 Democrat Ryan Morales: Russians hacked my campaign" via Scott Powers of Florida Politics — Morales said his campaign website and a couple of other servers he runs were hacked and early evidence suggests the hacker may have been from Russia. Morales could only speculate, but the message he comes away with is that political hacking is going to new levels, local races. Morales is taking on Republican state Rep. Anthony Sabatini. "We know there was supposed to be federal government funding for this very purpose, to stop this. Nothing has been done. The President hasn't done anything about this. And it's going to continue to happen," Morales said. "I probably caught somebody's attention, and they wanted to come down on me. But this won't be the last." He contacted the FBI.
"Daughter of former Donald Trump administration official running for Sarasota state House seat" via Zac Anderson of the Sarasota Herald-Tribune — Republican Fiona McFarland has filed paperwork to run for the District 72 seat covering much of northern Sarasota County. McFarland first will take on Sarasota business owner Donna Barcomb in the GOP primary. McFarland graduated from the United States Naval Academy in 2008 and spent eight years on active duty. She earned a Master of Business Administration from the University of North Carolina and now works for consulting firm McKinsey and Associates while also serving as a lieutenant commander in the Navy Reserve. McFarland's mother, K.T. McFarland, was Trump's deputy national security adviser during the start of his administration but left after Michael Flynn stepped down as national security adviser and H.R. McMaster took over the job.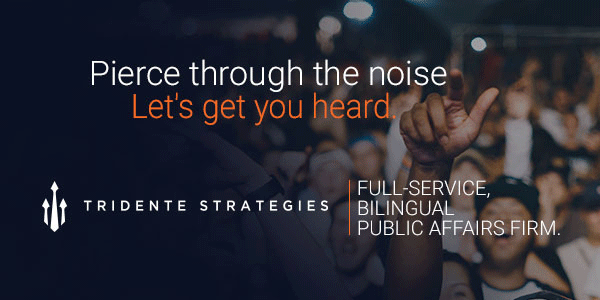 — LOCAL —
"Embattled Clay Sheriff Darryl Daniels draws 2020 challenger" via AG Gancarski of Florida Politics — Daniels will officially draw a challenger when Harold Rutledge files for the 2020 election. Rutledge, a former sergeant with the Clay County Sheriff's Office and Clay County Commissioner, currently is executive director for the Florida Public Service Association. Rutledge's media release notes an uptick in crime, slower response times to high-priority calls, and the two-thirds likelihood that a crime went unsolved in 2018. "These statistics are alarming," Rutledge said. "Leadership at the Sheriff's Office is to blame, and a new administration is needed to clean house and restore integrity back to the Clay County Sheriff's Office."
"Sales tax referendum might slide to 2020" via David Bauerlein of the Florida Times-Union — The Duval County School Board will consider moving the election date for a half-cent sales tax to November 2020 rather than a special election in November of this year. If the School Board agrees to the change, it could smooth the way for City Council to vote granting the School Board's request for a referendum on a half-cent sales tax for school construction, renovation and technology. Mayor Lenny Curry and some City Council members have said they oppose a special election in November because it would cost in the range of $1 million and likely have low voter turnout. Moving the election date to the general election would not cost any additional dollars and guarantee a large turnout.
"Will the next state attorney roll back Aramis Ayala's reforms?" Via Monivette Cordeiro of the Orlando Sentinel — Both candidates who have filed to run so far, Democrat Ryan Williams and Republican Kevin Morenski, said they would weaken or eliminate the death penalty review panel; so did Belvin Perry Jr., the circuit's former chief judge who all but declared his intention to enter the race early next year. Morenski, who has cited Ayala's death penalty stance as a motivation for joining the race, said he would "absolutely not" continue the review panel if elected. The prosecutor assigned to a case should decide whether it merits capital punishment, he said. Ayala requires a unanimous vote by the panel to seek the death penalty, which Morenski called a "cop-out."
"Sarasota GOP, Martin Hyde and PACs targeted in complaints" via Zac Anderson of the Sarasota Herald-Tribune — A series of complaints lodged with the Florida Elections Commission alleges that the Republican Party of Sarasota County, former Sarasota City Commission candidate Hyde and two political committees associated with Sarasota County School Board Member Eric Robinson violated election laws in 2017. Hyde said he is "not going to try and defend" what he did and has offered to settle the complaint against him and pay a fine. He said he was "unaware it was a breach of the rules" and blames Sarasota GOP Vice Chairman Jack Brill for giving him bad advice.
"Legoland builds upon success, bringing an economic shot in the arm to Winter Haven" via Marco Santana of the Orlando Sentinel — Legoland has given business leaders here a feeling of optimism not seen since two Major League Baseball teams' spring training operations abandoned the community and Cypress Gardens shut down nearly a decade ago. The theme park plans to open a third on-site hotel next year to try to hang onto tourists for more days. According to data provided by the industry research firm STR, visitors occupied 22.2 percent of possible hotel room days in September 2010. Ever since Legoland opened, those rates have hovered in the 60- to 70-percent range, and the total number of hotel rooms in the city has surged from 1,014 in April 2015 to 1,463 last month.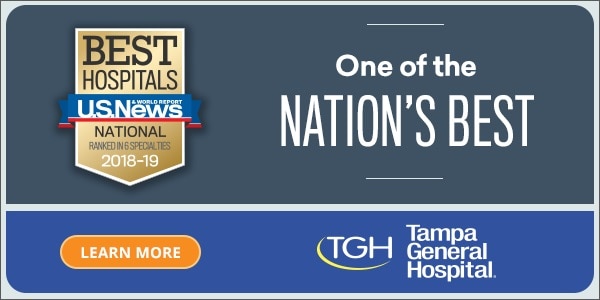 — OPINIONS —
"Florida's top banking regulator has to go" via the Tampa Bay Times editorial board — Florida Chief Financial Officer Jimmy Patronis says the state's top banking regulator should resign in the wake of accusations of inappropriate behavior. He's right. But why didn't Patronis do his homework before putting this man up for the job? Patronis was the leading advocate in urging the Governor and Cabinet to hire Ronald Rubin, whose agency regulates banks, payday loan stores and check-cashing operations. Patronis' office has yet to turn over public records about the background checks it conducted. This is, at best, sloppy vetting for a top state official. If Rubin doesn't resign, it will be up to the Governor and Cabinet to fire him.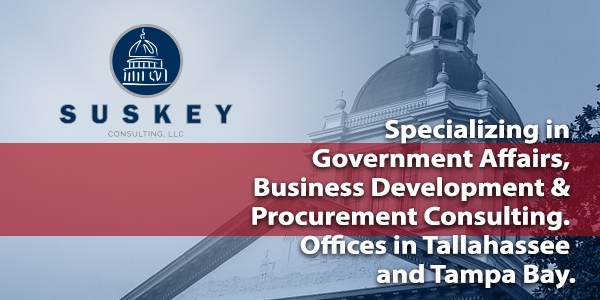 — MOVEMENTS —
First in Sunburn — Axiom Strategies expanding to Tampa, acquires Momentum Strategy Group — Axiom Strategies is adding Brock Mikosky to its team of Republican consultants, as well as the acquisition of his Tampa-based political consulting firm, Momentum Strategy Group. Mikosky will join Axiom Strategies as a General Consultant and Director. "This is an exciting opportunity to keep stretching and expanding our strong Axiom network across all 50 states," said Axiom Strategies CEO Jeff Roe. "We brought Brock onto the team because he holds to the same standards of commitment and excellence that Axiom strives to provide to every candidate and client." "I am thrilled to join such a high-performing firm as Axiom," said Mikosky. "Like Axiom, I'm a believer that true conservatives can win elections."
— SUNSHINE SPORTS —
Sometimes, the story is behind the sidelines. High school commencement ceremonies have concluded throughout the state, including Marjory Stoneman Douglas High School in Parkland.
— MSD strong: Speaking to graduates this year was recently-retired Miami Heat star guard Dwyane Wade, who wrapped up his speech with the school's mantra, "MSD strong!"
— Role models: Wade has been a supporter of MSD High School since last year's tragedy, along with one of its most famous alums, Chicago Cubs first baseman Anthony Rizzo.
A familiar face, Jake Odorizzi, earned the victory for the Minnesota Twins on Sunday in a 9-7 win over the Tampa Bay Rays.
— Exit Tampa, get better, repeat: All of the Rays' runs scored after Odorizzi left with a 7-0 lead. He is now 8-2 with a 1.96 earned run average, nearly two runs per game better than the best of his five seasons in Tampa Bay.
The Major League Baseball Draft begins Monday and will run through Wednesday.
— Florida tops mock drafts: They show Oviedo High School (Sanford) outfielder Riley Greene as a Top 10 prospect with Seminole High School pitcher Matthew Allan projected as a top-15 choice. IMG Academy (Bradenton) teammates Brennan Malone, a right-handed pitcher, and third baseman Rece Hinds are likely first-round selections.
— The home teams: The Miami Marlins have the fourth pick while the Rays will draft 22nd.
The Mike Martin era at Florida State is not over.
— Landslide: Florida State's 12-3 win over Georgia, the number 4 national seed, on Saturday, left the host Bulldogs in the position of beating the Seminoles on Sunday and again on Monday. The Seminoles were among the last four teams to get into the tournament.
— There's always next year: Florida's season ended with a Sunday loss to Dallas Baptist in the Lubbock, Tex. Regional, while the Miami Hurricanes needed to beat Mississippi State twice in the Starkville Regional to advance.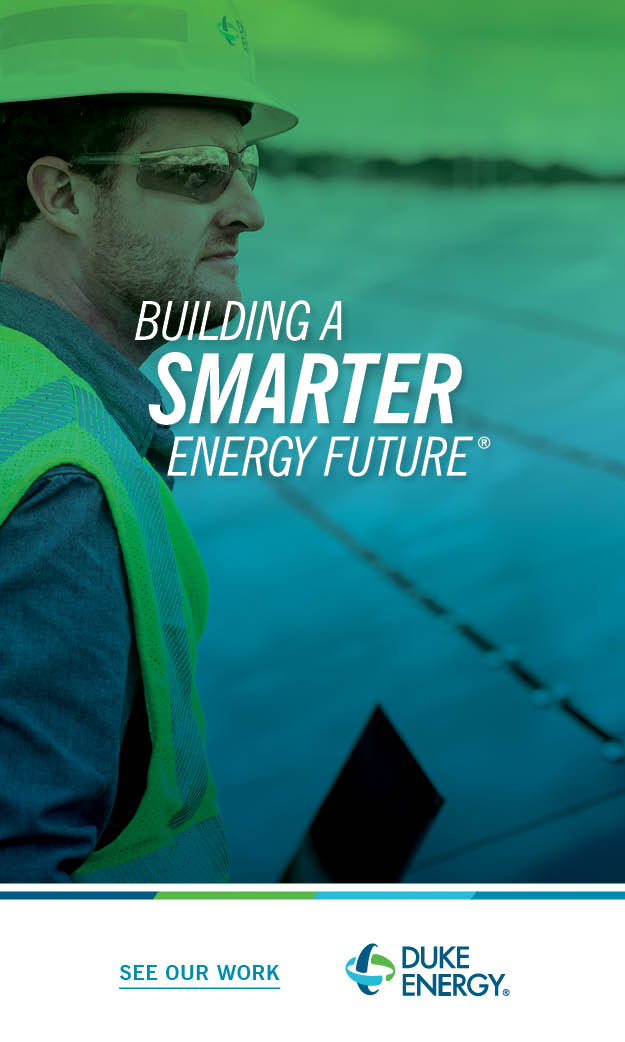 — ALOE —
"Dwyane Wade was the surprise guest at today's Stoneman Douglas graduation ceremony" via Scott Travis and Brett Clarkson of the South Florida Sun-Sentinel — Wade, who wrapped up his basketball career in April, has been a consistent support to the Stoneman Douglas community in the wake of the Feb. 14, 2018, mass shooting that killed 17 people. Wade addressed the graduation Stoneman Douglas students. He spoke of his experience visiting the school shortly after the shooting, and how he didn't know what words to say.
Tweet, tweet:
"FSU's Marching Chiefs ready to perform in France for historic D-Day parade" via Byron Dobson of the Tallahassee Democrat — The FSU band is the only collegiate band participating in France's official parade, marking the 75th anniversary in honor of soldiers who helped win World War II. Among those expected for D-Day ceremonies is President Donald Trump. Band members say they can't wait to visit France and participate in the 1.5-mile-long parade directly on the beach. "It's kind of scary preparing for it," said Joel Ferst, a rising senior, alto saxophone player and 2016 graduate of Leon High School. "A parade is a simple thing as far as how we are set up, but it's also super easy to not do a parade well because of the formation."
"SeaWorld Orlando confirms new roller coaster is coming in 2020" via Gabrielle Russon and Mark Skoneki of the Orlando Sentinel — The announcement came with a 20-second teaser video that provided no details about the attraction, other than to declare it will feature "plunging thrills" and "predatory heights." The video takes the viewer on a ride through a snowy mountainscape with deep dives and turns. It said the ride would debut in 2020 but gave no exact date. In September, leaked documents surfaced online that showed drawings for a new launch coaster that reached 55 mph and would open next year. At the time, a SeaWorld spokesman confirmed the drawings were real and from a company presentation but added no final plans had been made. It's been nearly three years since SeaWorld Orlando opened a new roller coaster.
— HAPPY BIRTHDAY —
Celebrating today is Robert Agrusa, the president of the Apopka Chamber of Commerce and political consultant Mark Proctor. Belated birthday wishes to our friend, Chris Ingram, and Danny Burgess of the Florida Department of Veterans' Affairs
—
Sunburn is authored and assembled by Peter Schorsch, Phil Ammann, Jim Rosica, Dan McAuliffe, and Drew Wilson.
The post Sunburn — The morning read of what's hot in Florida politics — 6.3.19 appeared first on Florida Politics – Campaigns & Elections. Lobbying & Government..