It would be safe to say that most Americans were meeting many of the 10 Democrats on the debate stage in Miami for the first time. On a night like this, perception might matter more than policy.
The evening mostly bought us the usual Democratic talking points in varying degrees. They seemed to all agree we need a better health care system. Gun control needs consideration. Economic disparity is a real thing.
Protecting the environment is a priority. China, Russia, the Middle East are huge problems.
Donald Trump is bad.
Oh, and they also seemed to shout at each other a lot.
Nevertheless, evenings like this demand judgment — with clear winners and losers. That said, it was a split decision in most cases, except for the NBC technical crew. For them, it was a bad night.
Returning to the point, Elizabeth Warren was ready and came as advertised. Passionate, progressive, and utterly convinced that everything she says is the gospel truth — and don't dare disagree.
I must admit there was a moment during the debate when I pondered the nightmare scenario of being in a middle seat between Warren and New York City Mayor Bill de Blasio on a cross-country nonstop.
De Blasio blustered, bullied and just wasn't likable to me. Ditto for former Maryland Congressman John Delaney.  Washington Governor Jay Inslee is right that climate change is a national threat, but that's not quite enough of a platform for being President.
U.S. Rep. Tim Ryan of Ohio made some great points about the Democrats needing to reconnect with working people.
"We have a perception problem in the Democratic party. We are not connecting to the working-class people," he said. "If you want to beat Mitch McConnell, this had better be a working-class party."
While it will be a tough road for Ryan in 2020, his party better pay attention to what he's saying.
Sens. Amy Klobuchar and Cory Booker each had good nights. Both were impressive in showing viewers the force of their personalities without making you want to cover your ears.
Klobuchar offered one of the best lines of the night.
While Inslee boasted being the only candidate to pass a law protecting a woman's right of reproductive.
Klobuchar, with a sly eye-roll of a comeback, noted: "I just want to say there are three women up here who have fought pretty hard for a woman's right to choose."
Later, she got another zinger — directed at Trump: "I don't think we should conduct foreign policy at 5 in the morning in our bathrobe."
Beto O'Rourke tried to stay cool when the evening seemed to be morphing into a shouting match, but I don't think he had any breakout moments.
— SITUATIONAL AWARENESS —
Tweet, tweet:
—@DavidCornDC: Warren: Bolstered standing, stole Bernie voters. Beto: Didn't gain. Booker: Netted out, good finish. Klobuchar: Not change much. Castro: Sharp performance. Gabbard: Could entice non-interventionists? Ryan: Not ready for this. Inslee: Had moments. de Blasio: Strong, but? Delaney: Meh
—@MarcACaputo: The De-meh-cratic debate
Tweet, tweet:
—@JimmyPatronis: Well. It's definitely live tv. Maybe they should just turn off all the microphones. #DemDebate #flapol
Tweet, tweet:
—@AmySherman1: Elizabeth Warren says one of the reasons people go broke is cost of health care. A Florida GOP leader said that health care is the "No. 1 reason for bankruptcy." It is difficult to pinpoint a top reason for bankruptcies. #DemDebate
—@NewsbySmiley: So @GOPChairwoman ordered a lemonade from Versailles …
—@AndrewHClark: I spotted a #DemsForTrump sign! #DemDebate
—@CarlosGSmith: @ewarren CRUSHING it talking about green energy and incentivizing companies to make green products in the United States!
—@JamesGrantFL: "And that's why I will repeal the Medical Loss Ratio." Oh, wait, she didn't go there did she?!?
—@CHeathWFTV: "When I am President of the United States" Chris Christie wore out this line in 2016. He did not become president.
—@Daniel_Sweeney: "He says wind turbines cause cancer, we know they cause jobs," says @Hickenlooper. One of the more obvious Trump lines that would come back to haunt the president.
—@JoeSaundersEQFL: 10 democrats just had a conversation on a national stage about gun violence and not one mentioned the tragedy at Pulse. In Florida. In June. #DemocratDebate #flapol
—@TobyOverdorf: Are there subtitles available for tonight's debate?
— DAYS UNTIL —
"The Loudest Voice," about Fox News and Roger Ailes, premieres — 3; "Spider-Man: Far From Home" opens — 5; Independence Day — 7; Robert Mueller testifies to Congress — 21; 50th anniversary of Apollo 11 moon landing — 23; "Once Upon a Time … in Hollywood" premieres — 29; Second Democratic presidential debates in Detroit — 33; "Beverly Hills 90210" reboot premieres — 40; Taylor Swift's new album, 'Lover,' released — 57; Florida Gators opens vs. Miami football — 58; St. Petersburg primary election — 60; UCF Knights football opens vs. Florida A&M — 63; USF Bulls football opens vs. Wisconsin Badgers — 64; FSU Seminoles football opens vs. Boise State — 65; Labor Day — 67; First Interim Committee Week for 2020 Session — 81; Morning" Joe Scarborough releases "This Ends Badly: How Donald Trump Conned America" — 82; "Joker" opens — 99; Florida Chamber Future of Florida Forum begins — 123; Scott Maddox trial begins — 130; 2019 General Election — 131; 3rd Annual Florida Internet and Television FITCon starts — 133; 2020 Session begins — 201; Iowa Caucuses — 221; New Hampshire Primaries — 229; Florida's presidential primary — 265; 2020 General Election — 495.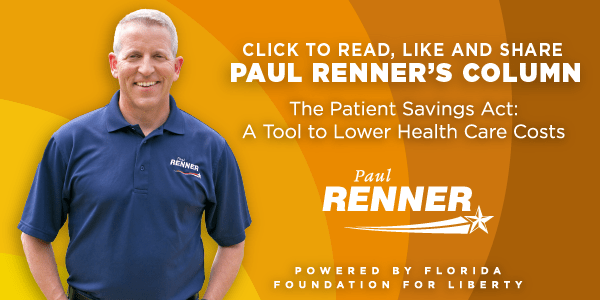 — TOP STORY —
"Democrats spar over how far left to push on health care, immigration" via Ryan Nicol of Florida Politics — "We need real solutions, not impossible promises." That sentiment from former U.S. Rep. John Delaney of Maryland framed the debate Wednesday night, as Democratic presidential candidates took the stage for the first debate of the 2020 cycle. Wednesday saw 10 candidates appear at the Adrienne Arsht Center in Miami. While there was widespread agreement on many issues, those on stage tussled at times over how far left the party, and the country, should go. The first major disagreement of the night centered on the U.S. health care system, with candidates agreeing on more government involvement, but disagreeing on how much.
— EVERYONE'S A CRITIC —
— DATELINE: TALLY —
"DeSantis signs two bills that USF supporting veterans" via WFSU — At an event at the University of South Florida Office of Veteran Success, DeSantis signed a pair of bills that drew unanimous support from both the House and Senate during this year's legislative session. House Bill 501 allows the Florida Department of Veterans' Affairs to contract with a state university or Florida College System institution to provide the following alternative treatment options: accelerated resolution therapy; equine therapy; hyperbaric oxygen therapy; music therapy; and service animal training therapy. The second bill, House Bill 471, designates an Honor and Remembrance flag for the state. The governor said the flag allows people to pay respects to fallen service members.
"Governor backs treatment options for veterans" via the News Service of Florida — A series of alternative treatment options could soon be available to U.S. military veterans with traumatic brain injuries or post-traumatic stress disorder, under a law signed by DeSantis. The measure, which drew unanimous support from the House and Senate during this year's Legislative Session, will allow the Florida Department of Veterans' Affairs to contract with a state university or Florida College System institution to provide the following alternative treatment options: accelerated resolution therapy; equine therapy; hyperbaric oxygen therapy; music therapy; and service animal training therapy. DeSantis, who served in the Navy, said he's long supported alternative-treatment concepts, such as training dogs to work with veterans suffering from post-traumatic stress disorder.
"DeSantis OKs legislative crackdown on human trafficking" via Ryan Nicol of Florida Politics — DeSantis has signed legislation aiming to curb human trafficking in the state by increasing training of law enforcement and hospitality workers, as well as setting up a database of pimps and individuals who solicit prostitutes. "This law sends a powerful message to traffickers and pimps: The State of Florida is CLOSED for business," said Sen. Lauren Book, who authored the Senate version of the legislation (SB 540). "When we curb the demand for the illegal sale and purchase of sex, we also curb the profitability of human trafficking — and take a stand against the enslavement of men, women and children in communities across our state."
"Ron DeSantis approves statewide expansion of needle exchange program" via Florida Politics —DeSantis has signed into law a measure allowing statewide expansion of a Miami-Dade County needle exchange program. The legislation (SB 366), however, does not mandate the program be expanded. Each county will decide on its own whether to adopt a version of the program similar to the one adopted in Miami-Dade in 2016. Democratic state Sen. Oscar Braynon II filed the bill that was eventually approved by both chambers.
"Final bills from 2019 Session go to DeSantis" via the News Service of Florida — The last of the 194 bills approved by the House and Senate this year landed on DeSantis' desk. While DeSantis has acted quickly on most bills, he has until July 11 to sign, veto or let each of the 21 measures DeSantis received become law without his signature. Among the final bills to reach the Governor were a proposal to require out-of-state health care providers to pay application and renewal fees to provide telehealth services (HB 7067) and a plan to restrict the formation and continuation of community redevelopment agencies (HB 9). As of Wednesday afternoon, DeSantis had signed 162 bills into law and vetoed two.
"DeSantis says Florida is working on a plan to remove pythons from the Everglades" via Karl Fortier of Fox 4 — DeSantis isn't shy about how he feels about the invasive Burmese pythons that are decimating wildlife populations in the Glades. "I hate these pythons," he said. "We're spending all this money to revive the Everglades, and we're just going to let these big pythons eat everything? We don't want to do that." Python hunters have had success finding and removing pythons by using radio trackers implanted on male pythons to lead the hunters to breeding females and other males.
Assignment editors — DeSantis will deliver remarks and dedicate the first seven of more than 70 Habitat for Humanity of Broward homes at the A Rick Case Habitat Community, 2 p.m., 1400 NW. 6th Ave., Pompano Beach.
"Ashley Moody leads roundtable on law enforcement and mental health" via Ryan Nicol of Florida Politics — Attorney General Moody traveled to West Palm Beach to lead the second in a series of roundtables focused on the importance of addressing mental health issues in the criminal justice system. The meeting dealt with pre-arrest interactions between law enforcement officials and members of the community dealing with mental illness or substance abuse issues. "We ask law enforcement, and some who signed up and never knew that would be part of their job, to make very critical and time-sensitive decisions on what to do in these very unique situations," Moody said to lead off the meeting. "And sometimes we ask them to do that with very little training or very little background in dealing with mental health."
Happening today — The Florida Supreme Court is scheduled to release its weekly opinions, 11 a.m.
— STATEWIDE —
"A month after unsupervised brothers drowned, DCF is silent on whether it was neglect" via Carol Marbin Miller of the Miami Herald — For several hours, Wildine Joseph allowed her two small sons to play outside unsupervised in her apartment complex, long after the sun had set. When she saw them next, they were floating, unresponsive, in the community pool. Between 2015 and 2018, Florida child abuse investigators had looked into six prior reports that the boys had been abused or neglected, including a final report within the past year that confirmed the boys had been mistreated. The call to DCF two days after the siblings' death was the seventh. DCF claims it is still investigating whether it constitutes neglect to allow a 5-year-old and a 6-year-old to remain outside unsupervised, in proximity to a pool, for what the agency called "several hours."
"Florida oceans and coasts strategic plan to be developed" via Scott Powers of Florida Politics — A half-million dollar state grant will be used to develop a strategic plan for the Sunshine State's oceans and coasts, the Florida Ocean Alliance announced Wednesday. The alliance intends to host public hearings across the state before drafting a strategic plan to address conservation and management of the state's estuaries, bays and oceans. The alliance is to work closely with the Florida Department of Environmental Protection and Florida Fish and Wildlife Conservation Commission. The study is to be prepared within a year.
"South Florida has 7 percent wage gap with nation" via Miami Today — South Florida wages are 7 percent below those of the nation as a whole, a new federal report issued last week shows. The South Florida mean wage is $23.19, while the national mean is $24.98. That's a hair better than the same report issued a year earlier, which showed the gap at 8%, with the South Florida average at $22.48 and the national mean at $24.34. The largest positive gap was in transportation and material moving, where the $19.44 mean hourly wage in South Florida was 6 percent more than the national mean of $18.41. In 2017, the federal report did not have data for that job category. It is the single category most favorable to South Florida.
"Joe Redner appeals 'home grow' decision to state Supreme Court" via Florida Politics — Tampa strip club owner Joe Redner is asking the Florida Supreme Court to reverse a lower-court ruling barring him from growing his own medical marijuana. Redner's attorneys Kristen Fiore and Ari Gerstin of the Akerman law firm filed a "notice to invoke discretionary jurisdiction" early Wednesday. That means the court isn't required to take the case. The notice, as usual, does not offer argument but says the 1st District Court of Appeal's decision "expressly construes a provision of the state constitution. The decision also expressly and directly conflicts with Supreme Court of Florida precedent."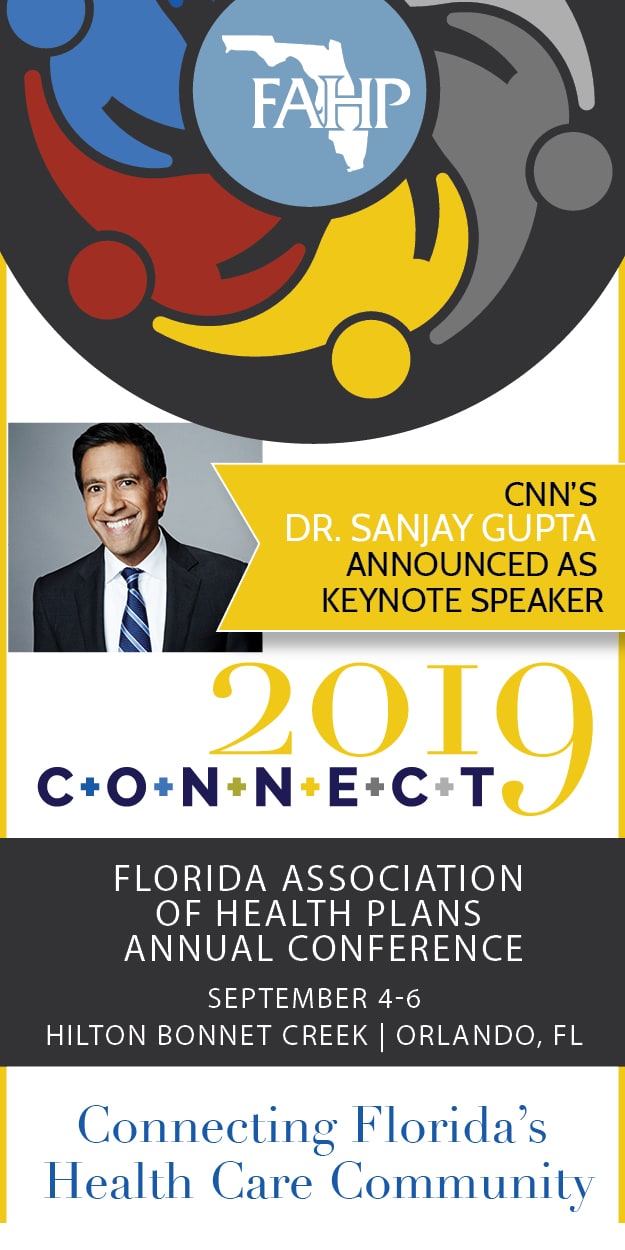 — D.C. MATTERS —
"Questions swirl about detention center hurricane plan" via Ana Ceballos of the News Service of Florida — Federal officials say all migrant children in their care would be evacuated and given "safe transportation" to a temporary shelter, according to an email sent to U.S. Rep. Debbie Mucarsel-Powell. For weeks, Mucarsel-Powell has been trying to get details about evacuation plans. But her office said she has seen no "comprehensive adequate plan." Emergency management officials in Miami-Dade County, have had "several discussions" with officials at the facility about evacuation plans. "Although we have no specific details, we have been informed that there is a plan in place to evacuate the minors should the need arise," the Miami-Dade Office of Emergency Management told The News Service of Florida.
— DONKEY DEBATE —
"DNC holding Florida fundraiser tied to debates" via Maggie Severns and Marc Caputo of POLITICO —The event was organized by the DNC finance chairman, Chris Korge, and will be held at the home of Thomas Sullivan, the founder of the hardwood flooring company Lumber Liquidators. Sullivan is a Democratic donor who in the past hosted President Barack Obama for a 2013 fundraiser for the midterm elections. During this week's debates, the DNC is also billing a Latino outreach event with party Chairman Tom Perez and planning an event for Seat at the Table, the committee's program to engage African American women. The fundraiser shows another way the DNC is using the large, energetic 2020 field of Democrats to its advantage as the committee tries to build up financial contributions ahead of the 2020 general election.
"Miami debates: Immigration double-edged issue as clarion call for Latino voters" via Antonio Fins of the Palm Beach Post — Take the one issue that would seemingly bind them together: immigration. For Puerto Rican voters, whose numbers have swelled in the Sunshine State because of Hurricane Maria's devastation, legal status in America is not in question. They get U.S. citizenship as a birthright owing to the commonwealth island's standing as a U.S. territory. Another large segment of voters, Cubans, have traditionally listed American policy toward their Cold War rival homeland as a priority. Naturalized citizens from Central America, or their U.S.-born children, might indeed favor a candidate supportive of temporary protective status, TPS, if not a path to permanent residency, for those who have fled disaster and conflict in places like Nicaragua, Guatemala and El Salvador.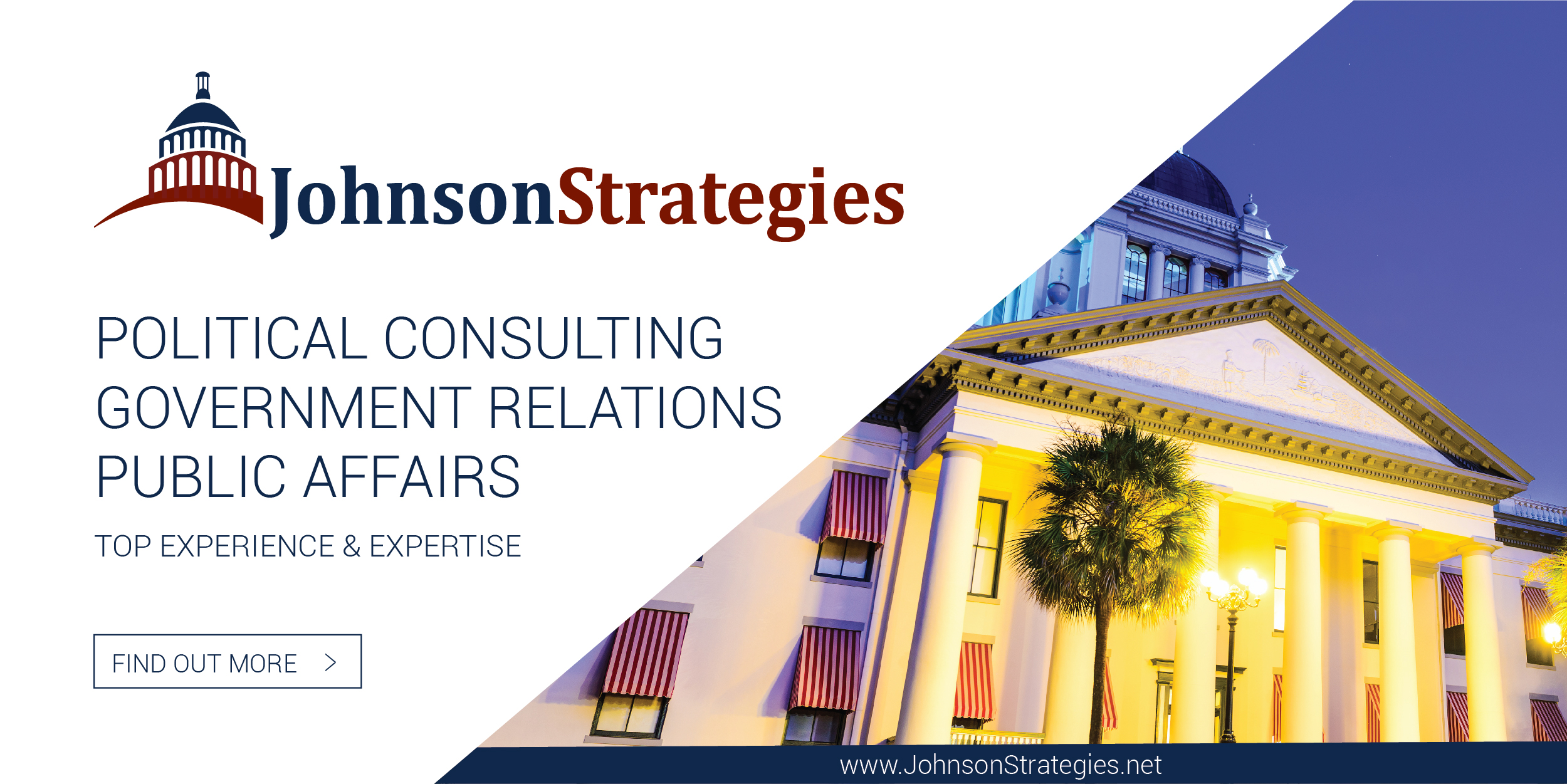 — MORE 2020 —
"Trump raises eye-popping $36 million since launching reelection campaign a week ago" via Brian Schwartz of CNBC — Trump's seven-day haul is double the entire first quarter fundraising total for Sen. Bernie Sanders, whose $18 million led the field of two dozen Democratic presidential hopefuls. At a donor event at the Trump International Hotel in Washington, the president raised $6 million with 225 people in attendance in support of his joint fundraising committee, according to Republican officials with direct knowledge of the matter. The committee, called Trump Victory, distributes donations between the Trump campaign and the Republican National Committee. Trump's total for Tuesday's event was barely short of the $6.3 million that former Vice President Joe Biden raised in his first day of campaigning for the Democratic presidential nomination.
"Amazon embraces combative role in 2020 race" via David McCabe of Axios — Amazon has a strategy in the face of attacks from several Democratic presidential candidates: hitting back. A Democratic administration could mean tougher antitrust enforcement, and some candidates have gone as far as promising they will try to break up Amazon. Big Tech has become a political symbol of out-of-control corporate power. But while Google and Facebook have largely avoided mixing it up with specific candidates, Amazon is punching back. A person familiar with the thinking inside Amazon said executives particularly want to respond when they think candidates are making inaccurate claims about the business as part of their criticism. Amazon hits back against Democrats so much harder than it does against Trump. The source says the company thinks Trump's attacks are being effectively corrected by the media.
Happening today — The progressive group For Our Future will hold a briefing about 2020 election efforts, including efforts to defeat Trump, noon, Miami Dade College, Wolfson Campus, Miami.
— THE TRAIL —
"Off to court: Open primaries amendment reaches judicial review threshold" via AG Gancarski of Florida Politics — All Voters Vote announced that its petition drive for the 2020 statewide ballot got enough petitions to warrant judicial review. With 132,604 petitions, the proposed Constitutional amendment already has nearly a fifth of what it will need to get on the ballot but is surging quickly in that direction. "The All Voters Vote Amendment replaces taxpayer-funded closed party primaries with primary elections in which all qualified candidates for a particular office appear on the same ballot and all qualified registered voters can vote that ballot — regardless of party affiliation," said All Voters Vote Chair Glenn Burhans in a media release. "No voter will be excluded from voting based on their party affiliation or lack of affiliation."
"Election, assault weapon proposals ready for court" via Jim Saunders of the News Service of Florida — Proposed constitutional amendments that would revamp Florida's primary elections and ban "assault" weapons took a key step as supporters have submitted enough petition signatures to trigger reviews by the state Supreme Court. Both proposals have cleared a 76,632-signature threshold that makes them eligible to go to the Supreme Court. The proposals, however, have a long way to go before they could reach the November 2020 ballot. The Supreme Court serves as a gatekeeper to make sure ballot wording meets legal standards. If the Supreme Court signs off, supporters of each measure ultimately would have to submit 766,200 valid signatures. Also posing a potential obstacle is a newly signed law that will make it harder to carry out ballot-petition drives.
"Former Escambia County PTA president challenging rep. Mike Hill in 2020 Republican primary" via Jim Little of the Pensacola News Journal — Rep. Mike Hill will face a Republican primary challenger in 2020 after Michelle Salzman, a longtime Pensacola area volunteer and former president of Escambia County Council of PTAs, filed to run for the House District 1 seat as a Republican. She served as education chair on Pensacola Mayor Grover Robinson's transition team. Salzman, an Army veteran who describes herself as a full-time volunteer, said she is running because she believes Escambia County needs representatives who will work together with a unified voice in Tallahassee, and she believes Hill hasn't done that. "For the past six years, he's been in office, he has passed zero bills," Salzman said. "It's like we're not really making any headway."
"Daniella Levine Cava releases first TV ad in advance of Democratic debate" via Ryan Nicol of Florida Politics — "A community in crisis," the ad's narrator begins as ominous music blares in the background. "Wages, housing, transit, environment, affordability. Too many are suffering as the crisis cripples middle class and working families. Residents being priced out of homes, traffic worsening with nothing more than empty promises from yesterday's politicians. "In 2020, the crisis will meet its match, a true problem solver: Daniella Levine Cava." Levine Cava herself then chimes in. "After a lifetime of service, I am ready to step out boldly with a vision for the future." "Join Daniella Levine Cava for Miami-Dade County Mayor," the ad's narrator concludes.
To view the ad, click on the image below:
"Amendment 10 impact triggers Volusia County election" via Scott Powers of Florida Politics — The first impact of Amendment 10 approved by statewide voters is hitting in Volusia County, which is starting the wheels for election of the newly-required Tax Collector constitutional office. Republican Will Roberts became the first candidate in nearly 50 years to file to run for the position. Like some other counties, Volusia abolished the tax collector or other offices as constitutional offices. Volusia did so in 1970 through a charter amendment, making tax collector an appointed position. However, by approving Amendment 10, every county must have five constitutional offices and elections to fill them: Tax Collector, Sheriff, Property Appraiser, Clerk of Court, and Supervisor of Elections.
"Charlie Gerdes endorses Ed Montanari as 'a man of character'" via Janelle Irwin Taylor of Florida Politics — This is Gerdes' last year in office. He's served with Montanari since he was first elected in 2015." As Chair of the City Council, I can't think of a better person to represent District 3 than Ed. He's a man of character who always puts our great city first — he has my full support," Gerdes said. Montanari faces two challengers. Zach Collins and Orlando Acosta both filed last week, ending Montanari's chance to be reelected for a second time without opposition. "I'm honored to have the support of Chair Gerdes," Montanari said. "Chair Gerdes is a true public servant who has been a strong advocate for our city and a great leader on city council."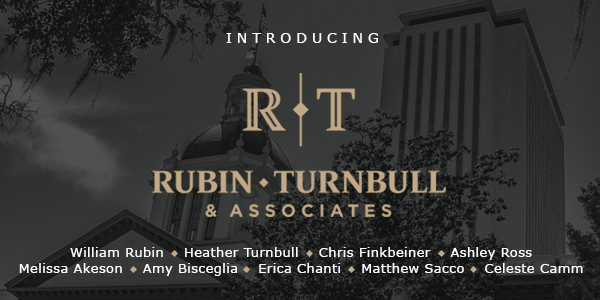 — LOCAL —
"Two more deputies fired as sheriff wraps up Parkland shooting investigation" via Lisa Huriash and Wayne Roustan of the South Florida Sun-Sentinel — Sixteen months after the shooting, Sheriff Gregory Tony released a 124-page report that dissected a now-familiar litany of neglected policies, missed tips, overwhelmed radios, and unresponsive deputies who hid from the shooter rather than try to stop him. Tony said deputies Edward Eason and Joshua Stambaugh have been fired for neglect of duty, bringing to four the number dismissed since former student Nikolas Cruz gunned down 17 staff and students at Marjory Stoneman Douglas High School and wounded 17 more. As part of the internal investigation, three other deputies from the Parkland District were investigated and cleared and will be allowed to return to work: deputies Michael Kratz, Brian Goolsby and Art Perry.
"Sheriff urges 'harm mitigation' for school shootings" via Dara Kam of the News Service of Florida — "It is going to happen again. Anybody who thinks it's not going to happen again is just being unrealistic, is being naïve and probably has their head in the sand. It is going to happen again," Pinellas County Sheriff Bob Gualtieri told a crowd of more than 250 people gathered at a rural counties' "Violence Against Children in a Modern Society" summit in Gadsden County. Much of the sheriff's 3 ½-hour presentation included detailed, moment-by-moment depictions of events inside and outside of Marjory Stoneman Douglas, particulars difficult to hear for even hardboiled detectives and deputies. "Everything you're supposed to do … none of it was done," Gualtieri said. Gualtieri blasted officers for failing to act when they could have saved lives.
"Billionaire behind Brightline says he's 'very, very happy' with rail service's performance" via Jeff Ostrowski of the Palm Beach Post — Standing on a platform at Orlando International Airport, Wes Edens, billionaire backer of Brightline, said the rail service's shiny new trains traveling up to 125 mph will prove an attractive alternative to what he called the "miserable drive" between Central Florida and South Florida. Edens, the head of Fortress Investment, already promises to replicate for-profit city-to-city train service throughout the U.S. He's in talks to link Victorville, California, and Las Vegas. He also sees the potential for Virgin Trains connections between Houston and Dallas, Atlanta and Charlotte and other metro areas. "Once you have proof of concept in one place, the second one and the third one and the fourth one come very quickly," Edens told reporters and dignitaries.
"A month after unsupervised brothers drowned, DCF is silent on whether it was neglect" via Carol Marbin Miller of the Miami Herald — For several hours, Wildine Joseph allowed her two small sons to play outside unsupervised in her apartment complex, long after the sun had set. When she saw them next, they were floating, unresponsive, in the community pool. Between 2015 and 2018, Florida child abuse investigators had looked into six prior reports that the boys had been abused or neglected, including a final report within the past year that confirmed the boys had been mistreated. The call to DCF two days after the siblings' death was the seventh. DCF claims it is still investigating whether it constitutes neglect to allow a 5-year-old and a 6-year-old to remain outside unsupervised, in proximity to a pool, for what the agency called "several hours."
"Disbarred Florida attorney Christopher Chestnut wanted by police" via WCJB.com — Two months after he was disbarred in Florida, a judge in Martin County has ordered his arrest. In January, a court ordered Chestnut [a longtime friend and political supporter of former Democratic candidate for Governor Andrew Gillum] to pay more than $700,000 in a breach of contract case. Now Judge William Roby has found Chestnut in contempt for failing to comply with the court order. His arrest has been ordered if found in Florida. Chestnut's last known address is in Atlanta. Court records show he is trying to appeal the January decision.
"Rick Kriseman scheduled to share his climate resiliency strategies in Hawaii" via Janelle Irwin Taylor of Florida Politics — Kriseman is joining more than 250 other U.S. Mayors in Honolulu later this week for the United States Conference of Mayors 87th annual meeting. The meeting at the Hilton Hawaiian Village begins Friday and runs through Monday. "I am excited to be joining our nation's mayors to not only learn about how they are tackling the tough issues facing their cities but to share some of the innovative, creative work we're doing in the Sunshine City," Kriseman said. Mayors are expected to discuss best practices on issues including immigration, trade, affordable housing, the 2020 Census, jobs and climate change.
"Parents of Hot Yoga shooting victim sue studio, Betton Place property owner" via the Tallahassee Democrat — The parents of a woman killed in November's shooting at Hot Yoga are suing the studio and the property owner claiming both were negligent in providing adequate safety the day of the incident. Jeff and Margaret Binkley, the parents of 21-year-old Maura Binkley, filed the negligence lawsuit in Leon Circuit Civil Court against Hot Yoga Tallahassee and Betton Place Partners, a company owned and operated by NAI TALCOR owner Ed Murray. The lawsuit asserts both the yoga studio's owner and the property owner failed to take proper security measures to protect patrons.
— GOOD NEWS/BAD NEWS —
"African dust hovers over Florida, acting as hurricane shield: report" via Joe Mario Pederson of the Orlando Sentinel — The massive plume of beige dust, known as the Saharan Air Layer, is a cluster of dry, dusty air that forms around late spring, summer and early fall off the coast of Africa and typically moves west into the Caribbean Sea, according to the National Oceanic Atmospheric Administration. The dry air suppresses hurricanes and thunderstorms by merging large quantities of dust with the Atlantic and creating a stable layer of dry, sinking air preventing pressure from building, NOAA said. For at least the next week, Florida will be surrounded by the Saharan Air Layer, preventing tropical-storm development.
— UNFORESEEN CIRCUMSTANCES —
"Florida's new texting and driving law has a big loophole" via Josh Sidorowicz of WTSP — For example, an officer must prove a driver was illegally texting behind the wheel. Obtaining such proof would require the officer to check your phone. To check your phone, an officer is required to ask and inform the driver of his or her rights. "By law, I need to inform you that you the right to decline a search," reads a memo issued by the St. Petersburg Police Department to its officers. If you refuse to hand over your phone, that's where the traffic stop ends. There are other exceptions to the law, including checking GPS maps. Drivers are also allowed to use their phone while stopped at a red light or stop sign.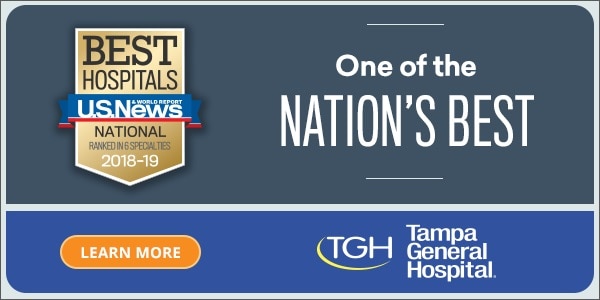 — OPINIONS —
"Democratic debates: Four hours. 20 candidates. And a race, defined." via Susan Page of USA TODAY — Can six minutes of fast talk on a crowded stage ignite a presidential campaign? Twenty Democratic contenders hope so. The first chapter of the Democratic presidential contest has had an everybody-in-the-pool spirit: Seven senators and five representatives and two governors and three Mayors and even a self-help author announced bids for the nomination to challenge President Donald Trump. A former Pennsylvania congressman just became the 24th hopeful in a field that already set records for size and diversity. The campaigns of most of these contenders are likely to be history by the time the opening Iowa caucuses convene next February. As University of Michigan debate expert Aaron Kall notes, the opening debates will be "integral" in determining who survives until then.
"Memo to Trump: Cuba is no threat to U.S." via the Tampa Bay Times editorial board — The senselessness of Trump's crackdown on Cuba is becoming clearer, and the losses are mounting across the board — for national security, trade, democratization on the island and for Cuban-Americans in Florida looking to reconnect. With the President and Florida's two Republican senators, Marco Rubio and Rick Scott, tethered to failed policies of the past, it falls to local political, business and civic leaders to continue pressing the case for a smarter approach that serves the mutual interests of two neighboring countries about the same distance apart as Tampa and Orlando. Trade and travel won't gloss over major grievances Cuba has with U.S. policy or with American concerns about democracy and human rights on the island.
"Sen. Rick Scott, the U.S. Constitution is clear. You are wrong." via the Tampa Bay Times editorial board — Scott and several other Florida Republican leaders are way off base in their mistaken belief that citizenship should determine how many seats states get in the U.S. House. The Constitution itself, in Article 1, Section 2, says they are wrong: "Representatives and direct Taxes shall be apportioned among the several States which may be included within this Union, according to their respective Numbers." Not just citizens, not just eligible voters, not just adults. But "their respective numbers." In other words: Everyone.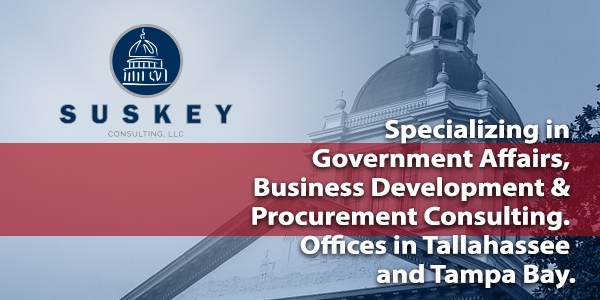 — LOBBYING REGISTRATIONS —
New and renewed lobbying registrations:
Melanie Bostick, Jennifer Green, Timothy Parson, Liberty Partners of Tallahassee: Pensacola Shipyard Marina and Boatyard
Frank Morris: UPS
Jeanette Yaeger, One Eighty Consulting: Absolute Software
— ALOE —
"Disney Star Wars: Crowds kept at bay in California, but how will it work in Orlando?" via Gabrielle Russon of the Orlando Sentinel — Walt Disney World hasn't ruled out requiring four-hour advanced reservations or an online queue to get into the land. "We've been planning for Star Wars: Galaxy's Edge for nearly four years since this epic expansion was announced and there are several measures we are considering for opening, including a virtual queue," Disney spokeswoman Andrea Finger said. One expert said he understands why Disney World hasn't released much so far. "They're playing their cards close to the vest rather than sending out signals," said amusement park consultant Dennis Speigel, adding it took Disneyland months to plan for its opening. "They still have a lot to do out there. They don't want to get ahead of themselves."
— HAPPY BIRTHDAY —
Best wishes to Sen. Lori Berman, as well as one of our favorite people, attorney, author and entrepreneur Tony DeSisto. Also celebrating today are Brian Bailey, Steve Beste, and former St. Petersburg Mayor Rick Baker.
—
Sunburn is authored and assembled by Peter Schorsch, Phil Ammann, Jim Rosica, Joe Henderson and Drew Wilson.
The post Sunburn — The morning read of what's hot in Florida politics — 6.27.19 appeared first on Florida Politics – Campaigns & Elections. Lobbying & Government..