A top of Sunburn shoutout to a wonderful First Lady, Casey DeSantis.
—
Scoop — Cynthia Kelly, policy and budget director to two governors, is exiting the Ron DeSantis administration.
"Our team worked hard on the Bold Vision for a Brighter Future budget, but I particularly want to thank our budget guru, Cynthia Kelly, said Gov. DeSantis in a statement first provided to Florida Politics. "Cynthia was gracious enough to temporarily postpone her retirement to help my administration with our first budget. That was particularly helpful to us, and we thank her for her great service to the state of Florida. We wish CK the very best."
Kelly has worked in her current role since 2013. She's previously served as the staff director for both the Florida Senate and the Florida House of Representatives. Kelly also has managed appropriations subcommittees in both chambers.
—
First on #FlaPol, only because this makes us angry — "No love for the Panhandle: Survey shows Floridians don't want to help with Hurricane Michael recovery" via Janelle Irwin Taylor of Florida Politics — Public support for Hurricane Michael recovery efforts in the Florida Panhandle is lacking, according to a REBUILD 850 survey. The results showed that nearly half of respondents would do nothing to help people affected by the hurricane, and almost 75 percent said they would not consider donating money to help with relief efforts. The lack of public support might be because Floridians mistakenly think life has gone back to normal in the Panhandle after the hurricane leveled parts of the coast. Allan Bense, REBUILD 850 co-chair and former House Speaker, said: "These communities are suffering. We're all Floridians, and we need to come together. We are urging all Floridians to lend a hand to our most vulnerable citizens."
—
Congratulations to Allyce Heflin of Southern Strategy Group on her engagement to Scott Moriak.
— SITUATIONAL AWARENESS —
—@Scott_Maxwell: I've never really bought into the Beto hype — but I damn sure buy into this idea. Too many people — including politicians — casually advocate war and military action because they don't have any skin in the game. This would at least make people think.
Tweet, tweet:
—@MahoneysTheName: Two different Dem strategists quoted in this story about upcoming debates: 1-"Absolutely" the other Dems will "swipe" at Biden. 2- "I would never say any other candidate's name but my own." … This should be fun.
Tweet, tweet:
—@PatriciaMazzei: I feel like candidates running on Miami time is going to be a *thing* this week
—@BethMatuga: You know what makes the #MiamiDeathMarch from Gate D60 (named for the minutes it takes to walk there) even more delightful? No AC in the labyrinth of halls, corridors, & walkways so that the stench of human bodies/urine is especially concentrated on the 67 trains one must take
—@ShevrinJones: If children in cages, children dying under our watch, children lacking medical attention, or children being separated from their mothers & father's is not the conversation that America is having, then I question who we say we are.
—@TroyKinsey: One more nugget from @WCraigFugate today: in contrast to the @SenRickScott admin, he tells me disaster aid is flowing under @GovRonDeSantis. "More money's gone out the door in the last couple of months than we saw previously, and this is all in his administration," he says.
—@MarcACaputo: If the Tampa Bay Rays could exit the state by taking the Miami Marlins with them, everyone would win
— DAYS UNTIL —
"The Loudest Voice," about Fox News and Roger Ailes, premieres — 4; "Spider-Man: Far From Home" opens — 6; Independence Day — 8; 50th anniversary of Apollo 11 moon landing — 24; "Once Upon a Time … in Hollywood" premieres — 30; Second Democratic presidential debates in Detroit — 34; "Beverly Hills 90210" reboot premieres — 41; Taylor Swift's new album, 'Lover,' released — 58; Florida Gators opens vs. Miami football — 59; St. Petersburg primary election — 61; UCF Knights football opens vs. Florida A&M — 64; USF Bulls football opens vs. Wisconsin Badgers — 65; FSU Seminoles football opens vs. Boise State — 66; Labor Day — 68; First Interim Committee Week for 2020 Session — 82; Morning" Joe Scarborough releases "This Ends Badly: How Donald Trump Conned America" — 83; "Joker" opens — 100; Florida Chamber Future of Florida Forum begins — 124; Scott Maddox trial begins — 131; 2019 General Election — 132; 3rd Annual Florida Internet and Television FITCon starts — 134; 2020 Session begins — 203; Iowa Caucuses — 222; New Hampshire Primaries — 230; Florida's presidential primary — 265; 2020 General Election — 496.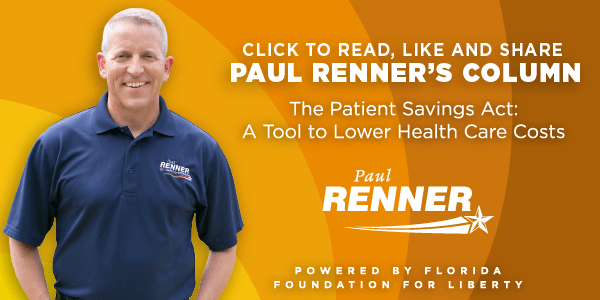 — TOP STORY —
The thinning of the herd for the bloated field of Democrats who want to be President begins with the two-night debate-a-palooza starting tonight in Miami. It's their first real opportunity to show what, if anything, they learned from losing to Trump in 2016.
They should have learned that playing safe is no way to win. The nation had never seen a candidate like Trump, and now it hasn't seen a President like Trump. He got there because Democrats sized him up and figured no one would be stupid enough to vote for Trump, so they played not to lose.
How did that work out?
But just screaming "TRUMP BAD!" is no way to win this time. Trump doesn't give opponents a chance to catch their breath. The malarkey just keeps coming, and staying focused is the only way to deal with that.
The 20 Democrats who qualified for the debate should have learned that they can't win without the support of working people. Trump tapped into the psyche of the displaced factory worker and coal miner with a message that Democrats had forgotten them. And you know what? He was right.
So Dems have to broaden their message and prove to them their lives will better if the White House turns blue. Forget Trump's tweets and make it about people by concentrating on real-life issues like the opioid crisis. It is a scourge in Ohio, West Virginia and right here in Florida.
What's your plan for that?
The President likes to brag about the economy, and the rich have indeed gotten much richer. But the underbelly to that top-heavy prosperity is millions of Americans working jobs where they don't make enough money to pay the rent.
Candidates like Bernie Sanders have hit that issue hard for years, and other Dems are joining the fight. The successful candidate will be the person who makes it more than a talking point, though. That person will convince enough voters that there will be action to back up the talk.
And did the President really recently say he would welcome dirt about opponents from a foreign power? Yes, we believe he did. He tried to walk that back, but don't let him. He shouldn't get away with "just kidding" on something like that.
Oh, and two words: climate change.
It's a thing, it's real, and Florida will be heavily affected. Stand up for knowledge and science in the face of scornful stupidity.
Now comes the fun part. The successful candidate in Miami will have to make those points in short sound bites. The debate format calls for ten people to be on the stage each night, so candidates will have limited time to stand out from the crowd.
For candidates polling in the low single-digits, this is it. As they say in basketball, players fail to score on 100 percent of the shots they don't take. No holding back now. People are going to be tuned in because this stuff is irresistible, and they'll be making judgments.
If they're talking about you in a good way after the debate, that's a win. For now, that's as good as it will get.
— DONKEY DEBATE —
"Tom Perez tries to remake the Democratic Party apparatus and re-imagine the presidential debates. He's found anger at every turn." via Michael Scherer of The Washington Post — In just the past month, he has been accused by fellow Democrats of unfairly changing debate qualifications to exclude the Governor of Montana, setting thresholds that could unjustly remake the race in September, and treating elected members of Congress as "second-class citizens" by denying them a decisive nominating vote at the 2020 Democratic convention. Nearly 100 climate change activists staged a sit-in at party headquarters to demand a debate on the issue. But Perez, whose orchestration of the Democratic presidential contest will debut Wednesday with televised debates in Miami, is not discouraged. The party, he says, is on track, never mind the haters.
"Democratic bigwigs fear debates will devolve into horror show" via Holly Otterbein of POLITICO — Interviews with nearly 20 Democratic elected officials, party chiefs, labor leaders and operatives the past week revealed an air of foreboding verging on alarm that the debates will degenerate into a two-night, bare-knuckle brawl. With the divisive 2016 Democratic primary fresh in their minds and the current presidential candidates starting to take swipes at one another, the fear is that voters will be left with the impression of a bickering, small-minded opposition party. "I'm worried it's going to be a scrum — a lot of people trying to score points on each other and looking like scoring points was more important than communicating with the American people," said Randi Weingarten, president of the American Federation of Teachers.
"In debates, gaffes and viral moments are entertaining. But they shouldn't steal the show." via Margaret Sullivan of The Washington Post — When Wednesday and Thursday arrive, weird, unscripted moments and hot takes will once again explode in all their viral splendor. Journalists and political insiders thrive on that sort of thing. And since politics is (maybe foremost) sport and spectacle, nothing can stop that. But there is something else to consider. How well does this serve all the undecided voters out there: swing voters and fence-sitters, genuinely interested citizens and casual bystanders? Those people — and many more who didn't watch — will also pay attention to the immediate and day-after coverage. Or, more likely, the headlines, chyrons, video snippets and news alerts. And debate coverage that focuses heavily on the gaffe and the media moment won't help them.
Meanwhile … "Mitch McConnell says no to delay on votes to accommodate Dem presidential hopefuls" via Niles Lesniewski of Roll Call — The Kentucky Republican opened the Senate with criticism of a statement by Minority Leader Chuck Schumer that defense policy bill votes, including consideration of a key amendment regarding limitations on the use of funds for war with Iran, should be delayed until after this week's Democratic presidential debates. "Postpone legislation on our national defense to accommodate the presidential race? In the middle of this ongoing crisis overseas? Come on. Come on," McConnell said. McConnell described his own reaction to Schumer's request as "incredulous." "I'm sorry our Democratic friends feel compelled to skip out so they can compete for the favor of 'the resistance,'" McConnell said.
— THE CANDIDATES —
"Attack Joe Biden in the debate? Dem rivals might think twice" via Natasha Korecki of POLITICO — Rival Democrats trying to distinguish themselves from the former vice president — or looking for a breakout moment by sticking it to Biden — might want to proceed with caution. Many of the same Democrats who are expected to take swipes at Biden, even those not sharing the stage with him, didn't hesitate to kiss the ring when he served under Barack Obama. Their high praise could come back to haunt them: fanboy comments, selfies, tweets and even news conferences holding up Biden as a beacon in the Democratic Party. Sen. Bernie Sanders is among those expected to draw sharp contrasts with Biden on stage. But it wasn't that long ago when Sanders, in a press availability, heaped praise on the former vice president.
"Biden preps at 'debate camp' ahead of faceoff" via Mike Memoli and Mariana Sotomayor of NBC News — Former Michigan Gov. Jennifer Granholm has joined a dozen senior Biden confidants at a hotel in Wilmington to ready him for this week's multicandidate scrum in Miami. It was not clear yet what role, or roles Granholm might be playing in the current practice sessions. The debate Biden headlines include three female contenders — Kirsten Gillibrand, Kamala Harris and Marianne Williamson. Biden's kitchen cabinet spent nearly 11 hours with the former vice president in a windowless conference room Monday in the most intensive practice session to date. Until this week, Biden's preparations mostly centered around reading detailed policy briefings books assembled by his team, and informal discussions to sound out potential strategies.
"Elizabeth Warren courts Democratic voters willing to 'switch'" via AG Gancarski of Florida Politics — As a St. Pete Polls survey underscored, the Democratic Presidential field right now is former Vice President Biden and everyone else. Biden, with 47 percent, is well out in front of the field. In Florida, and to a somewhat lesser extent elsewhere, the conversation may soon become one of whether an "Anybody But Biden" candidate can emerge. If that's the case, Warren (polling at 12 percent in Florida, good for second place) has a suggestion. Those supporting other candidates should support her instead. Buoyed by a Move On straw poll that shows her as the choice for 38 percent of the left-leaning activist group, SwitchToWarren.com seeks the testimony of those who backed other candidates before seeing the light.
— "Warren announces plan to 'step up our game on protecting our vote' in FIU speech" via Veronica Penney of the Miami Herald
"How Pete Buttigieg missed a chance to show black citizens 'I feel your pain'" via David Axelrod of CNN — For Buttigieg, the episode underscored what may be his greatest political obstacle for the nomination of a party in which African-Americans represent a quarter of the vote. It is almost impossible to win the nomination without substantial black support. This episode was a blow, but it also highlighted what may be a more significant barrier. Buttigieg's calm and nuanced ability to think through complex and weighty issues, impressive as they are, are only half the equation of presidential leadership. Buttigieg has demonstrated the intellectual depth and agility the job requires. Can he throw off the tight emotional restraints that seem to bind him? Ultimately, this more than any other factor may define how far he can go.
"Is Cory Booker too nice? (And is that bad?)" via Jonathan Martin and Nick Corasaniti of The New York Times — Booker is more comfortable "leading with love," as he often says in speeches, and he warns against "fighting fire with fire" when it comes to confronting Trump. It's an approach that could pay off with Democratic primary voters, who surveys indicate are far more eager to find a candidate who wants to unite the country than merely fight against Republicans. But it does not make for cable television or social media catnip, which has shaped the early contours of the race. "It's the opposite of viral," said Jeff Link, a longtime Iowa Democratic strategist. "His message is totally different."
"Julián Castro can't catch a break" via Nolan McCaskill of POLITICO — Castro has been first to comment on several politically sensitive matters and first to release substantive plans on any number of issues, but he hasn't often received the credit — or attention — for taking the political risks and getting out ahead of his rivals. "Whether it is the situation in Puerto Rico or the crisis in Flint, Castro is bringing attention to overlooked issues, and he is doing so with a moral clarity that is forcing the rest of the field to take notice," said Brian Fallon, executive director of Demand Justice. "He may not be seeing a payoff yet in the polls, but he is definitely tugging at the party's conscience in a way that is shaping the conversation."
U.S. Sen. Kamala Harris's husband, Douf Emhoff, will meet supporters at a Miami reception today in advance of the first Democratic presidential debates. An address will be provided for the noon event when individuals RSVP to Team Kamala. The presidential campaign also issued a call for anyone interested in joining the California Democrat's finance committee. A recent St. Pete Polls survey found Harris in 5th place in Florida within the Democratic field. Harris will appear on the debate stage on Thursday.
Former Colorado Gov. John Hickenlooper will host a fundraiser this evening at the  KImpton EPIC Hotel in Miami. The Hickenlooper 2020 fundraiser runs from 8:30 p.m. to 11 p.m. overlapping the first nigh of the first presidential primary debate. The Colorado Democrat will appear on the debate stage on Thursday. Host sponsorships run $1,000. To be called a "friend" of the campaign runs $500 and supporters pay $100. The debates provide Hickenlooper one of his chances to make inroads with the public, as he's posted consistently low poll numbers.
"He's a Democrat who won in Trump country. He didn't make the debates. What's next for Steve Bullock?" via Steve Contorno of the Tampa Bay Times — Bullock said he's undeterred by the early setback and insists he brings something unique to the field: He has won in Trump country. Bullock was re-elected governor in 2016, a rare red-state win for Democrats that year and in a state Donald Trump took by 20 points. And he's convinced he could put Montana back in the W column for Democrats for the first time since Bill Clinton narrowly won a three-way race in 1992. "And I think I could also win in Michigan and Wisconsin and Pennsylvania and make Florida competitive in places we lost," he said. "There are large parts of the country I think that I could win and in that respect I think I offer a lot." Unlike other Democrats in deeply Republican territory, Bullock has championed a progressive streak. He convinced a GOP legislature to expand Medicaid, maintained a 100 percent rating from anti-abortion groups and supported same-sex marriage. Last year, he refused to send Montana national guard troops to the southern border when Trump declared an emergency. "I've had to balance the budget as governor," Bullock said. "The difference with being a governor and being outside Washington is you get judged results, not on a great speech."
"White House contenders are using Spanish-language television to introduce themselves" via Michael Calderone of POLITICO — Sen.Harris stopped by the set of Univision's "Despierta América" on the morning before the first Democratic debate in Miami to rip President Trump's policies at the border, talk about her family and do a little cooking. Former Housing and Urban Development Secretary Julián Castro appeared on the same cooking segment Monday.
— THE LOCALS —
"These presidential debate moderators have the hometown, 305 perspective" via Samantha Gross of the Miami Herald — When the top 20 Democratic candidates land in Miami, they'll be stepping into the future America they hope to lead. At least that's what presidential debate moderators Chuck Todd and José Díaz-Balart say. Todd, who hosts "Meet the Press," was born in Miami and lived in Coconut Grove until he was 5 years old. He graduated from Miami Killian Senior High School. Díaz-Balart, who still lives and works in Miami, is an Emmy-winning journalist, Telemundo and MSNBC anchor, Díaz-Balart is the son of Rafael Díaz-Balart y Gutiérrez, a former Cuban politician. His aunt, Mirta Díaz-Balart, was Fidel Castro's first wife. He is currently raising his two daughters in Miami.
"Miami, drowning and scorching, awaits Democrats for debate" via Patricia Mazzei of The New York Times — Climate change became a daily reality long ago in Miami, where both rich and poor have been forced to grapple with the compounding effects of warmer temperatures and higher sea levels. "Climate change is really the issue that sits on all other issues," said Rachel Silverstein, executive director of Miami Waterkeeper, an environmental research and activist group. No question is of more critical importance to Florida's future, or to the Democrats' chance to take the state in next year's presidential election. It is so important that some activists had hoped that climate change would be the sole focus when 20 Democrats take the debate stage for the first time in this campaign.
"Democrats will debate on doorstep of Miami's black community. Will they talk about it?" Via Alex Daugherty and Joey Flechas of the Miami Herald — The Adrienne Arsht Center is one of the biggest performing arts centers in the United States, located in a ritzy downtown Miami neighborhood that will be the center of attention when 20 Democrats running for president debate for the first time this week. But the debate will also take place in Florida's poorest congressional district, which has the 11th lowest median income out of 435 congressional districts nationwide. It's also home to the country's largest Haitian community and includes neighborhoods like Overtown and Liberty City, and the city of Miami Gardens, with the third highest percentage of African American residents of any U.S. city over 100,000 people.
Debate week watch parties, other events gearing up in South Florida — Florida Democrats says they're "thrilled that 20 Democratic presidential primary candidates are in Miami this week for the first of the 2020 debates. There are several watch parties and events taking place throughout Greater Miami." Program note: Watch parties organized by the Miami-Dade Democratic Women's Club have been moved to The Citadel, 8300 NE 2nd Ave. Also, at 6:30 p.m. Friday, the Miami-Dade Democratic Party will be hosting a post-debate discussion at Books & Books in Coral Gables moderated by local party Chair Steve Simeonidis. A list of watch parties and events can be found here.
"The Democratic debates will impact traffic in Miami. Here's what you need to know" via Devoun Cetoute of the Miami Herald — On both Wednesday and Thursday, Biscayne Boulevard between Northeast 13th and Northeast 14th streets will be completely closed in both directions from 4 p.m. to 1 a.m., Miami police said. All traffic heading north and south will be rerouted. If you are heading north, you will be rerouted to Northeast 11th Street and continue to Northeast First Avenue to continue going north. If you are heading south, you will be rerouted to Northeast 15th Street and then travel west to Northeast Second Avenue or east to North Bayshore Drive. One westbound lane will also be closed between North Bayshore Drive and Biscayne Boulevard until June 28.
— THE CIRCUS —
RNC Chairwoman Ronna McDaniel to highlight Democrats' 'socialist policies' — McDaniel will meet attendees at Versailles Restaurant in Little Havana to attempt to label the opposition party as "socialists." Little Havana is home to a sizable portion of Miami's Cuban community, which has traditionally been more receptive to Republicans' messages than the Hispanic community at large. Of course, Cuban transplants have their own experience with socialism given the longtime rule of the country by the Castro family. That makes McDaniel's location choice an apropos one. The event will begin at noon.
DNC will host roundtable on gun violence in the black community — The DNC will hold the event at the Betty T. Ferguson Recreational Complex in Miami Gardens at 5 p.m. Sybrina Fulton, mother of Trayvon Martin, will be among the hosts for the roundtable. Martin was killed in 2012 after a confrontation with George Zimmerman. Fulton is currently running for a seat on the Miami-Dade County Commission. Joining Fulton will be Miami Gardens CEO Oliver Gilbert, U.S. Rep. Barbara Watson, DNC CEO Seema Nanda and several other community members. The meeting will be part of the DNC's "Seat at the Table Initiative," which aims to encourage engagement among black women.
Tax March targets Donald Trump, unveils launch video for 'Tax the Rich Bus Tour'" via Ryan Nicol of Florida Politics — A group called Tax March is prepping to begin their "Tax the Rich Bus Tour" ahead of the upcoming Democratic primary debate. The group is advocating for the repeal of the GOP tax cuts, approved by Republicans in Congress and signed by Trump in 2017. "For decades, Trump has avoided paying federal taxes," the video begins, before cutting to audio of then-candidate Trump discussing his view on taxes. The video then adds: "Now, Trump has signed a law that gives even more tax breaks to himself and his rich friends, all while increasing taxes on those who can't afford to pay more."
To view the launch video, click on the image below: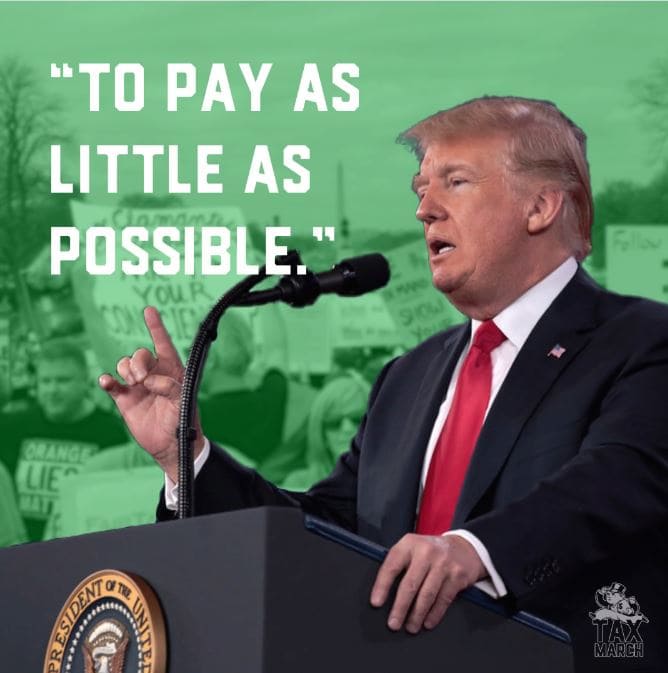 "Biz groups target Florida voters ahead of Democratic debates in Miami" via Alex Gangitano of The Hill — Florida voters will be inundated with advertisements surrounding the 2020 Democratic presidential debates in Miami. Business groups have launched digital ads pushing against Medicare for All and in favor of Trump's trade agreement with Mexico and Canada, benefits from the GOP tax bill, and private equity investment in the Sunshine State. Trade Works for America, a group advocating for Congress to approve the new North American trade deal, has English- and Spanish-language ads on television and digital platforms across Florida, including the Miami-area, urging local lawmakers to support the United States-Mexico-Canada Agreement (USMCA). The ads target Florida Democratic Reps. Debbie Mucarsel-Powell, Donna Shalala, Stephanie Murphy, Bill Posey, Darren Soto, and Charlie Crist.
Miami-Dade legislators to hold press conference highlighting local issues — As the 2020 Democratic presidential candidates ready to descend upon Miami, state Sens. Jason Pizzo and Annette Taddeo and Miami Commission Chair Ken Russell will hold a news conference Wednesday in an effort "to bring national attention to the local issues affecting the people of South Florida." That event will take place at 11 a.m. at Books and Books on Biscayne Boulevard in Miami. Joining the lawmakers are Miami-Dade Democratic Party Chair Steve Simeonidis, Florida Immigrant Coalition's Thomas Kennedy, City of Miami Sea Level Rise Committee's Dr. Kilan Bishop and other community leaders.
Andrew Gillum group to host watch party for first Democratic presidential debate — Forward Florida Action will host a watch party featuring former gubernatorial candidate Gillum on June 26 for the first Democratic primary debate of the 2020 cycle. Forward Florida Action is a nonprofit by Gillum to help register voters ahead of the 2020 election. The watch party will run from 7 p.m. to 11:30 p.m. on the night of June 26 at Ampersand Studios in Miami. Several other "progressive leaders, activists, and supporters," are slated to be on hand as well, according to the release.
EDF Action to hold rally for "climate action" outside debate site — The environmental group will gather with supporters and activists outside the Adrienne Arsht Center from 7:15 p.m. to 9 p.m. EDF Action is the advocacy partner of Environmental Defense Fund. The group recently launched a billboard, transit and digital ad campaign pushing for climate change to be addressed during the debates. "EDF Action works to elevate the issue of climate change," said EDF Action Senior Political Director Jack Pratt. That's why we've launched an ad campaign, and are working with our local Members and partners to raise the visibility of environment and public health in Miami during the debates.
SEIU Florida to gather outside Adrienne Arsht Center — The group will be set up at 6 p.m. on the corner of 14th Street and Bayshore Blvd, near the site of Wednesday debate. The pro-worker organization says it aims to highlight the importance of union issues ahead of the 2020 election. "SEIU members know that economic and political power is increasingly concentrated in the hands of corporations and billionaires, leaving most Americans — of all races — overworked, underpaid, and struggling to provide for their families," read a release on the event. The group will then host a watch party at Mike's at Venetia starting at 8 p.m.
Orange County Democrats organize two-night watch party — The Orange County Dems event will take place at Starlite Lounge at Savoy from 8 p.m. — 11 p.m. The group will also conduct a straw poll throughout the two-night debate to survey attendees presidential preferences. State Rep. Anna Eskamani and Orange County Democratic Chair Wes Hodge will both be making appearances for the two nights.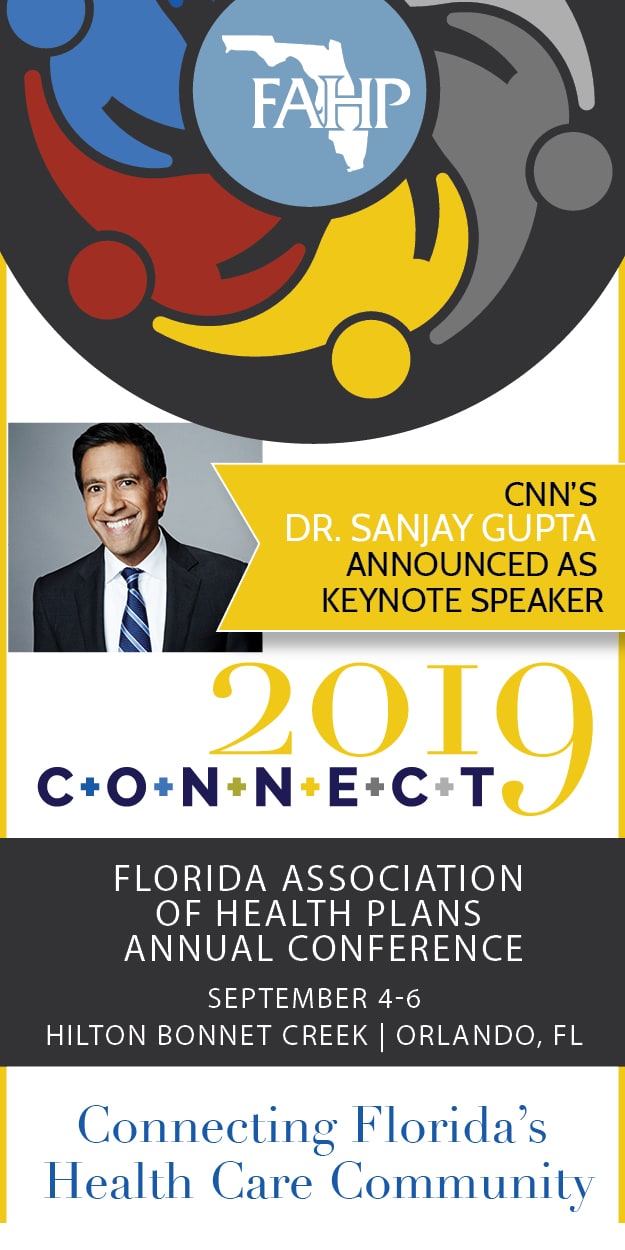 — 2020 —
"Poll: Democratic voters not fully tuned in to 2020" via Nicholas Riccardi and Hannah Fingerhut of The Associated Press — A new poll from The Associated Press-NORC Center for Public Affairs Research shows only 22 percent of Democrats registered to vote say they know a lot about the candidates' positions, while 62 percent say they know a little. And only 35 percent say they're paying close attention to the campaign, with almost two-thirds saying they're paying some or no attention. "It's kind of a blur," said Maggie Banks, 32, of suburban Denver, who has two young children and only has a chance to glean a few details about the race while listening to National Public Radio during her commute.
"Can Democrats win back the internet in the age of Trump?" via Peter Hamby of Vanity Fair — Voters might be retreating into their phones and hiding from traditional campaign outreach, but the early Trump moment was also marked by spontaneous grassroots convulsions of like the women's marches or March For Our Lives, creating fresh opportunities to organize. Companies like Mobilize America, Tuesday Company and OutVote — all seeded by Higher Ground — began developing tools to make it easier for activists to connect and build their movements from the ground up, as well as share manpower across campaigns, without the top-down structure of a regular political organization. The goal was to empower everyday activists with modern political tools, without waiting for guidance from experienced Washington hands, a decentralized and distributed organizing model powered by fingers tapping a smartphone."
"Once the poorest Senator, 'Middle-Class Joe' Biden has reaped millions in income since leaving the vice presidency" via Matt Viser of The Washington Post — Since leaving office he has enjoyed an explosion of wealth, making millions of dollars largely from book deals and speaking fees for as much as $200,000 per speech. The Post found at least 65 instances in which Biden gave a speech or appeared at a book event; in at least 10 instances he did not take a fee, although in some of those cases he was reimbursed for travel expenses. Biden's campaign said he had given less than 50 paid speeches, but it declined to be more specific about how many he delivered or how much he earned in total. Biden appears to have taken care to avoid the backlash that haunted Hillary Clinton during the 2016 Democratic primary.
"Dispatches from the 2020 long shots' trail" via Joshua Jamerson, Ken Thomas and Eliza Collins of the Wall Street Journal — This week's first DNC debates will exclude only three of the 23 candidates who had declared in time to qualify: Massachusetts Rep. Seth Moulton, Montana Gov. Steve Bullock and Miramar Mayor Wayne Messam. The second set of debates, in Detroit next month, will use the same criteria. But the party is raising the bar for the third set of debates in the fall, and many Democratic strategists and the candidates themselves think missing those will hurt their chances to boost their standing ahead of the primaries. That sentiment has upped the ante for this week's debates. On the campaign trail, the lower-tier candidates are seeking ways to stand out and making a case for their viability against Trump.
"Will Florida matter in the 2020 presidential primary?" via Zac Anderson of the Sarasota Herald-Tribune — Having two Floridians — U.S. Sen. Marco Rubio and former Gov. Jeb Bush — running for president in 2016 also brought attention on the state during that primary race. The state also had a competitive primary on the Democratic side in 2016, with both Hillary Clinton and Sanders campaigning here. But there's no guarantee the 2020 Democratic contest will still be in full swing when Florida votes. Florida's primary is March 17, six weeks after the first voters' caucus in Iowa. The state's primary falls in the middle of the nominating calendar, but far enough back that the states with earlier contests could effectively decide the race before it gets to Florida.
"Poll: One-third of Florida Hispanics back Donald Trump reelection" via Ryan Nicol of Florida Politics — A new survey conducted by Mason-Dixon Polling on behalf of Telemundo shows 34 percent of Florida Hispanics say they'll support Trump's reelection. The survey also showed Biden, Sanders and Warren as the top 3 Democratic candidates among Hispanics in Florida. The poll reached 400 registered Hispanic voters in Florida from June 6 to 11. A majority, 56 percent, said they would look to replace Trump in 2020, while the remaining 10 percent were unsure. In 2016, about 33 percent of Hispanics supported Trump nationwide, according to exit poll data. Those numbers were similar in Florida, where 35 percent of Latinos backed Trump.
"At 'Latinos for Trump' kickoff in Miami, Mike Pence takes aim at Democrat 'socialism'" via Samantha Gross of the Miami Herald — Using anti-socialist language to characterize the Democratic Party and appeal to the Latinos who packed the room, Pence predicted that at the debates, the opposing side will "advocate more taxes, more regulations, something called 'Medicare for All' and the Green New Deal." He also made several references to several South American countries that have been oppressed by socialist governments, most recently Venezuela. "Latin Americans know better than most about the cost of socialism," Pence said to cheers. "It's impoverished generations and stolen the liberty of millions … It's remarkable to think about what the other side is trying to offer Americans."
— "Jeanette Nuñez to co-chair Trump Latino supporters" via the News Service of Florida
— D.C. MATTERS —
"Trump hires Stephanie Grisham to replace Sarah Sanders as press secretary" via Michael Collins of USA TODAY — First Lady Melania Trump's communication director Grisham will be the new White House press secretary. The First Lady made the announcement via Twitter. "I can think of no better person to serve the Administration & our country," she wrote. Grisham, who also serves as the First Lady's deputy chief of staff, will become Trump's third press secretary in three years and will succeed Sanders, who is leaving the position at the end of the month and will return to her home state of Arkansas.
Tweet, tweet: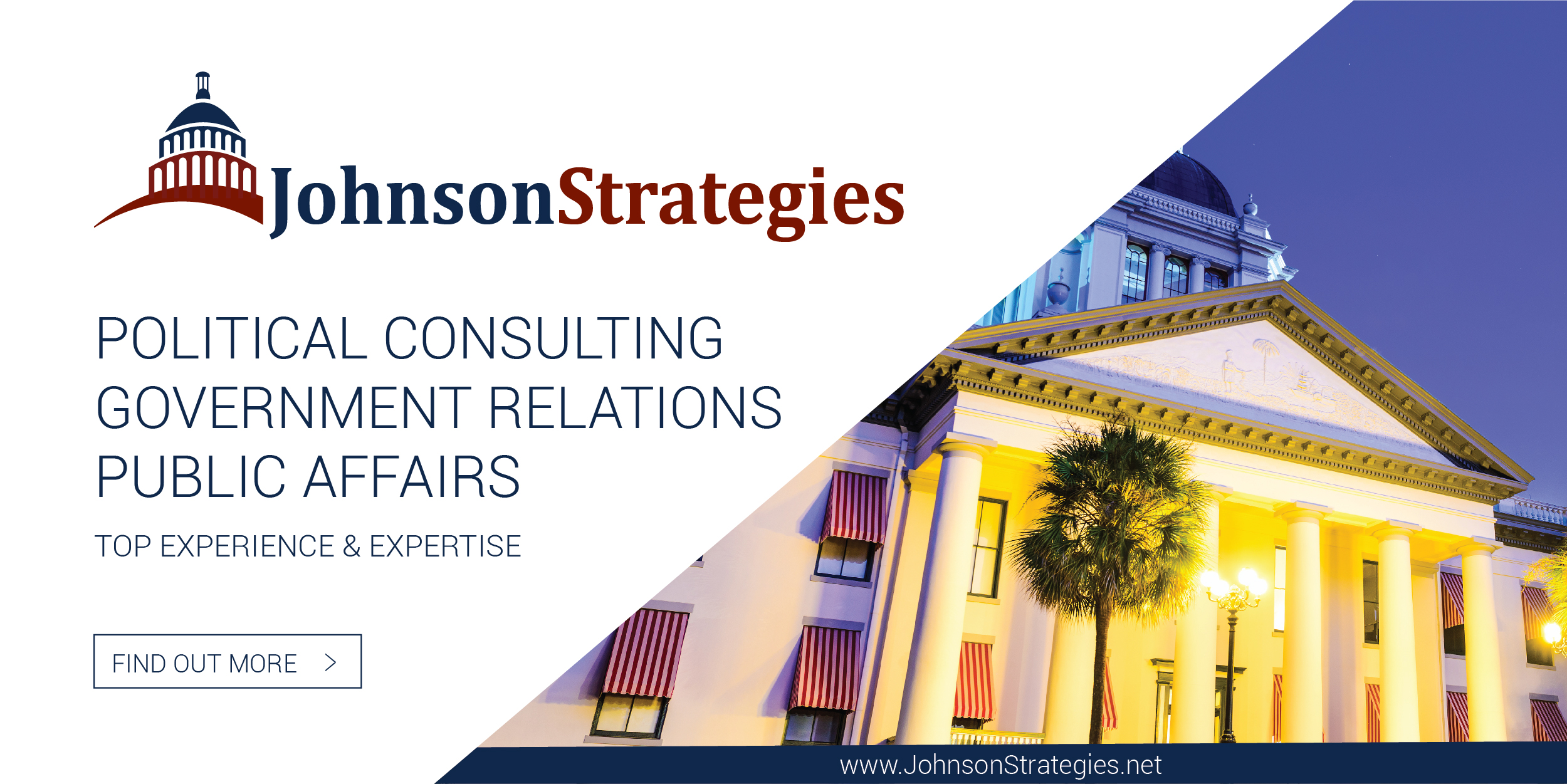 — DATELINE: TALLY —
"Governor signs bill to create state hemp program" via AG Gancarski of Florida Politics — DeSantis signed a raft of 15 bills, including legislation authorizing a state hemp program. SB 1020, which creates a state industrial hemp program under the auspices of the Department of Agriculture, cleared the Senate and House by unanimous votes this Session. Sponsored by Senate Appropriations Chair Rob Bradley, the bill allows the Department of Agriculture to administer regulations regarding licensing and cultivation of hemp, the low-THC cousin of cannabis. The 2018 federal Farm Bill allows states to establish hemp programs such as the one contemplated in current legislation, as the federal rule-making process could take years. Agriculture Commissioner Nikki Fried believes hemp could be the boost the state's farm sector and rural areas need.
"DeSantis signs changes in environmental enforcement" via the News Service of Florida — DeSantis signed into law a measure that will shift 19 law enforcement officers focused on environmental crimes from the Florida Fish and Wildlife Conservation Commission to the Department of Environmental Protection. The bill (HB 5401) is part of a series of environmental proposals DeSantis rolled out in January, including increased funding for Everglades restoration and water projects. DeSantis said during a bill-signing ceremony at the Florida Oceanographic Coastal Center in Stuart that shifting the law-enforcement officers should make enforcement of environmental laws more effective. The creation of the Division of Law Enforcement within the Department of Environmental Protection will take effect Monday.
Tweet, tweet:
DeSantis signs 'non-compete' bill — DeSantis signed a bill that will make a slew of changes to health care issues. Among the provisions in HB 843 is some controversial language that would void the non-compete contracts of a group of doctors in Sarasota. According to the legislative staff analysis, that could bring forward constitutional issues — courts would have to determine whether or not the change is meant to be retroactive, and both the state and federal constitutions prohibit the state from passing any law "impairing the obligation of contracts." The law goes into effect on July 1.
"Hurricane-shelled colleges get help" via the News Service of Florida — DeSantis has signed a bill (HB 593) designed to help state colleges that lose enrollment because of hurricanes. The bill, sponsored by Rep. Jay Trumbull and Sen. George Gainer was filed after Hurricane Michael devastated parts of Northwest Florida. Under the measure, state colleges that sustain enrollment decreases of more than 10 percent because of hurricanes will be able to waive out-of-state fees for three years. The bill is aimed at helping colleges recruit new students by waiving the higher fees ordinarily charged to people who live outside Florida.
"DeSantis signs 'Andrew's Law,' strengthens Florida's already existing hazing law" via WCTV — The law is named after FSU student Andrew Coffey, who died as a result of a fraternity hazing event back in November 2017 when he was forced to drink an entire bottle of Wild Turkey Bourbon."
"Your vegetable garden is now safe from local governments" via the Orlando Sentinel — The measure was among 10 signed by DeSantis. Others would allow attorneys for the state to have access to a prescription-drug database as they pursue a lawsuit against the pharmaceutical industry over the opioid epidemic and impose a crackdown on drag racing (HB 611). The bill about homeowners' vegetable gardens stemmed from a dispute between homeowners Hermine Ricketts and Laurence Carroll and the village of Miami Shores over an ordinance that banned front-yard vegetable gardens. The couple had maintained a front-yard garden for nearly two decades but uprooted their vegetables when faced with the possibility of fines. They challenged the constitutionality of the ordinance but lost in court, with the Florida Supreme Court declining to take up the issue.
"Underground power lines bill goes to DeSantis" via the News Service of Florida — A key part of the bill (SB 796) would change the way underground power-line projects are financed, a change that could lead to more projects — but also higher bills for utility customers. Utilities such as Florida Power & Light, Duke Energy Florida, Tampa Electric Co. and Gulf Power typically include storm-hardening costs in base electric rates. But the bill would set up a separate process at the Florida Public Service Commission that would allow utilities each year to seek to collect money from customers for storm-protection projects, such as building underground power lines.
"Wrangling over Amendment 4 continues" via John Kennedy of the GateHouse Capital Bureau — DeSantis said he would sign into law this week legislation enacting last year's voter-approved Amendment 4, which was designed to make it easier for 1.4 million disenfranchised Floridians to regain their voting rights. Critics, though, say that because the measure approved by the Republican-controlled Legislature requires that court fees, fines and restitution be fully paid before felons are made eligible to vote, it will still block the vast majority from casting ballots in next year's elections in the nation's biggest tossup state. A lawsuit is almost certain. But activists are continuing to educate so-called returning citizens, with a session planned in Orlando — a week after a Miami event drew more than 225 people.
Assignment editors — DeSantis will hold a bill signing, 10:30 a.m., University of South Florida's Office of Veteran Success, John and Grace Allen Building (ALN), Room 130, 12100 Leroy Collins Blvd., Tampa.
Assignment editors — First Lady Casey DeSantis will make a major announcement, 10:15 a.m. Central time, Callaway Fire Station, 252 North Star Avenue, Callaway.
"Anti-vaccination group lobbies up and plans a statewide Florida protest" via James Call of the Tallahassee Democrat — The Florida Freedom Alliance has signed lobbying firm Watson Strategies to advance its cause in Tallahassee and has planned an end of summer statewide protest. The group lost a fight last session against a bill to have the Department of Health compile a statewide immunization registry. It viewed the measure, sponsored by Sen. Bill Montford as an invasion of privacy. That defeat and legislative attempts to chip away at religious and personal exemptions in seven states since 2017 has energized groups opposed to a government-mandated vaccination schedule. "My mission is to help ensure the religious exemption is maintained because some states have done away with it," said Ron Watson, who has lobbied the Florida Legislature for 29 years.
"Anika Omphroy carries passport 'everywhere' following signing of 'sanctuary cities' law" via Ryan Nicol of Florida Politics — Omphroy spoke out against the recently-signed law banning so-called 'sanctuary cities' (SB 168), saying she has begun carrying her passport in the event she is stopped by law enforcement. "You're going to end up in a situation where you have to prove you have a right to be here," the Lauderdale Lakes Democrat told a gathering of the Urban League of Broward County. "I have started to travel with my passport everywhere I go. If you have an interesting last name or you look interesting, like I do, then you should probably carry your information with you also."
— STATEWIDE —
Happening today — Attorney General Ashley Moody's office will hold one in a series of roundtable discussions about mental health and criminal justice issues, 11 a.m., Palm Beach County Sheriff's Office, 3228 Gun Club Road, West Palm Beach.
Florida Forest Service battling now 32,000-acre Sawgrass Fire — The blaze is in the eastern Florida Everglades, in west-central Broward County. Officials confirmed Tuesday that lightning started the wildfire, which is currently burning over 32,000 acres, and is 30 percent contained. No structures are threatened at this time. At this time, I-75 remains open. "Motorists and residents in the area should exercise caution by slowing down, turning on their headlights, and watching for emergency vehicles," said Jim Karels, State Forester and Director of the Florida Forest Service, in a statement.
"Florida's flood, storm risk shows value of programs like pace" via Mike Lemyre of the South Florida Sun-Sentinel — Earlier this month, CoreLogic released its 2019 Storm Surge Report — a sobering collection of data detailing the incredible threat that storm surge poses to Florida. More than 7.3 million homes in the U.S. along the Gulf and Atlantic coasts have the potential for storm surge damage, with Florida bearing the most exposure with more than 2.9 million homes at risk and the highest reconstruction cost value at more than $603 billion. CoreLogic's report makes clear the essential value of resiliency-focused options, like the Property Assessed Clean Energy (PACE) program, for families to strengthen their homes. Unfortunately, we have seen the devastating consequences of not properly preparing for the impacts of severe tropical weather.
"Florida newsrooms will partner to report on the state's biggest threat — climate change" via The Miami Herald — Climate change is the story of Florida's future. No other state has as much at risk. That's why six of the leading news organizations in Florida have formed a partnership to share stories and work together to report on the complex challenges of climate change. The founding members include the Miami Herald, the South Florida Sun-Sentinel, the Tampa Bay Times, the Palm Beach Post, the Orlando Sentinel and WLRN Public Media. "This is an opportunity to maximize our ability to cover the biggest story of our lives — the threat of climate change," Julie Anderson, editor of the South Florida Sun-Sentinel and Orlando Sentinel, said in a statement announcing the collaboration.
"The U.S. Census is critically important. Is Florida taking it seriously?" via Mitch Perry of Florida Phoenix — More than 20 states have allocated funding for the census, led by California's massive $100 million commitment. And Florida? "The federal government does that. We don't have a role in it," the Governor told the Tampa Bay Times this month when asked if he would take action to prepare for the census. Florida Democrats say DeSantis can do more to raise awareness about how important it is for citizens to fill out the census. Several state lawmakers called on him to sign an executive order creating a Census Statewide Complete Count Committee, something that many other states and communities are doing.
"Firm says rights violated in pot license fight" via Dara Kam of the News Service of Florida — The lawsuit, filed last week in Tallahassee by prominent Jacksonville civil-rights lawyers William Sheppard and Elizabeth White, is the latest effort by Louis Del Favero Orchids Inc. to enter the highly restricted medical marijuana market in Florida, where operators have sold licenses for upward of $50 million. But the federal complaint adds a new twist, by seeking unspecified monetary damages not only from the state but from the individuals named in the lawsuit: Surgeon General Scott Rivkees and his predecessor, Celeste Philip; Office of Medical Marijuana Use Director Courtney Coppola and her predecessor, Christian Bax; and 11 others, identified as "John Doe #1-11," who allegedly played a role in the health department's decisions not to grant the orchid grower a license.
"Rosen Resorts: We won't fund anti-gay schools" via Scott Maxwell of the Orlando Sentinel — Rosen Hotels and Resorts has been a longtime supporter of school vouchers in Florida, steering more than $1 million in tax credits to the state program through the years. But the company had no idea its money was being used to fund schools that discriminate against gay students and families. Now that it does, Rosen — the largest independent hotel chain in Florida — has decided to stop its contributions until the state ends the discrimination. And it may not be alone. Lake Mary-based AAA said it, too, was unaware the state uses its money to fund schools that deny admission to LGBT students and expel students who come out until reading an earlier column.
"A month after unsupervised brothers drowned, DCF is silent on whether it was neglect" via Carol Marbin Miller of the Miami Herald — For several hours, Wildine Joseph allowed her two small sons to play outside unsupervised in her apartment complex, long after the sun had set. When she saw them next, they were floating, unresponsive, in the community pool. Between 2015 and 2018, Florida child abuse investigators had looked into six prior reports that the boys had been abused or neglected, including a final report within the past year that confirmed the boys had been mistreated. The call to DCF two days after the siblings' death was the seventh. DCF claims it is still investigating whether it constitutes neglect to allow a 5-year-old and a 6-year-old to remain outside unsupervised, in proximity to a pool, for what the agency called "several hours."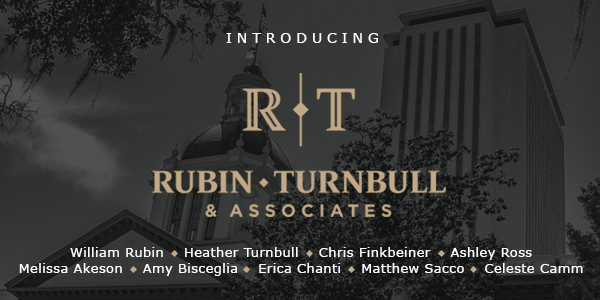 — LOCAL —
"Orlando Police Department reviewing policy after cop accused of excessive force, racism named officer of the year" via David Harris of the Orlando Sentinel — Orlando police Chief Orlando Rolón said he is reviewing how the department hands out its annual awards after an officer accused of excessive force and making a racist comment was named OPD's 2018 patrol officer of the year. Officer Jonathan Mills received the award in February "for being the most proactive member of his squad" and being a leader and motivator to squad mates, according to the department's recently released annual report. But just a year before he received the award, Mills was reassigned from the department's elite tactical squad to patrol for remarking on a woman's hair. He was also the subject of two excessive force lawsuits settled in 2017 that cost the city $130,000.
"Jane Castor to lose job as Miami's police department monitor" via Joey Flechas of the Miami Herald — Castor has served since 2016 as the $150-an-hour reviewer of Miami police's practices and policies under an agreement with the Department of Justice. In 2013, the Department of Justice determined that Miami cops had engaged in a pattern of excessive use of force. In April, Castor said she thinks the department "had satisfied all of the requirements of the agreement," so she would seek to end the oversight. The Community Advisory Board, created as part of the agreement, swiftly disagreed. Dissatisfied with Castor's performance and doubtful she can fulfill her duties as police monitor while she serves as mayor of Tampa, the board unanimously voted to recommend the city and DOJ agree to have Castor resign or fire her.
"Broward Health must pay six-figure fine to government" via Cindy Goodman of the Sun Sentinel — Broward Health has been smacked with a six-figure fine for being out of compliance with federal regulations when the publicly funded health system that operates six hospitals was in turmoil two years ago. The $690,000 fine from the Office of the Inspector General for issues that date to 2017 caught Broward Health executives and board members off guard. They said it could cut into the hospital system's spending on patient medical care. On Tuesday, Broward Health's Chief Compliance Officer Brian Kozik said hospital executives had self reported the compliance issues to the government oversight official in April and had no inkling a fine would be imposed.
"Law student sues Florida A&M over alleged sexual assault, harassment" via Tallahassee Democrat — A FAMU Law student alleges she was harassed and sexually assaulted by an admissions director and the university failed to respond and investigate properly. The woman, identified only as "Jane Doe" in court documents, filed the lawsuit June 11 in Orange County … In her complaint, she accused Orenn Fells, an admissions coordinator at the FAMU College of Law in Orlando, of harassing her in text messages, seeking sexual favors from her during in-person meetings and eventually forcing her to have oral sex … She was admitted, but she alleged Fells starting sending her inappropriate messages, including one that referred to her as "sexy chocolate."
"Virgin Trains beginning an important link between Miami and Orlando today" via Carlos Gimenez for the Orlando Sentinel — Imagine connecting our two stellar cities in just three hours, while riders enjoy a fast, clean ride with food and drink service and Wi-Fi. Virgin Trains (formerly Brightline) broke ground on its station at Orlando International Airport's Intermodal Terminal, a project that will be completed by 2022. What's particularly attractive about this project is the potential for private-public partnerships at all the stops along the route, and the international buzz it will create for visitors who now can jump on a train in the morning after visiting Orlando attractions like Disney World or Universal Studios and be enjoying South Beach by the afternoon. This is a win-win for all the communities with stops along the route.
"Man who gained notoriety for Busch Gardens flamingo death is killed in Orlando collision" via Dan Sullivan of the Tampa Bay Times — Joseph Corrao, 48, was killed when he was struck by a pickup truck while crossing a busy road near his home in Orlando. A crash report says Corrao was walking north across State Road 50, near Story Partin Road in Orange County, shortly before 6 a.m. A Ford F-150 pickup was heading east and hit him. Rescue personnel took Corrao to Florida Hospital East, where he died. The uninjured truck driver was not cited. The crash occurred about two months before Corrao was set to go to trial on an animal cruelty charge.
— THE TRAIL —
"Ray Rodrigues picks up Bill Galvano's support" via Jacob Ogles of Florida Politics — Senate President Galvano wants state Rep. Rodrigues to move into the upper chamber: The Bradenton Republican endorsed Rodrigues' bid for Senate District 27. "Ray Rodrigues is a proven warrior for the hardworking people of Southwest Florida and is going to be a tremendous asset to the next generation of leaders in the Florida Senate," Galvano said. "Opportunities for students, conservation of our environment, and gains in the economy are examples of Ray's steadfast leadership and ability to get things done for the people of our great state." Rodrigues remains unopposed in his bid for the open seat. The Estero Republican looks to succeed term-limited state Sen. Lizbeth Benacquisto.
"Jason Maughan boasts endorsements of Southwest Florida city leaders" via Jacob Ogles of Florida Politics — Sanibel City Council member Maughan announced multiple Lee County municipal officials endorsed his state House District run. Maughan noted the Sanibel and Estero Councils in their entirety were backing him. Maughan released a list of endorsements including Estero Village Council members Howard Levitan, Jon McLain, Katy Errington, Jim Boesch, Nick Batos and Jim Wilson and Mayor Bill Ribble. Also on the list are Maughan's own colleagues on the Sanibel City Council, Mick Denham, Richard Johnson, Holly Smith and Mayor Kevin Ruane. Sanibel Fire Commissioner Richard McCurry also endorsed Maughan. Already, Maughan previously touted the support of State Attorney Amira Fox.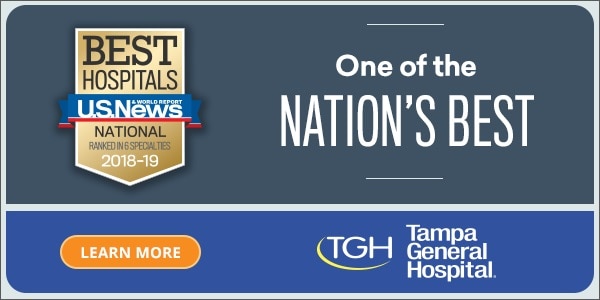 — OPINIONS —
"Inconsistent Marsy's Law interpretations by police jeopardize public knowledge and safety" via the South Florida Sun-Sentinel editorial board — Law enforcement agencies are each interpreting the amendment as they see fit. It's the Wild West, with some agencies asking crime victims or relatives if they want to remain unnamed, while others leave it to the victims to bring it up. Some agencies are releasing the very information that others are withholding. Police are often deferring to Marsy's Law, at the expense of the public's right to know. The state Legislature had a chance to pass a law that could have brought some clarity to the victims' rights amendment, and maybe preserve to some degree the public's right to information. Didn't happen.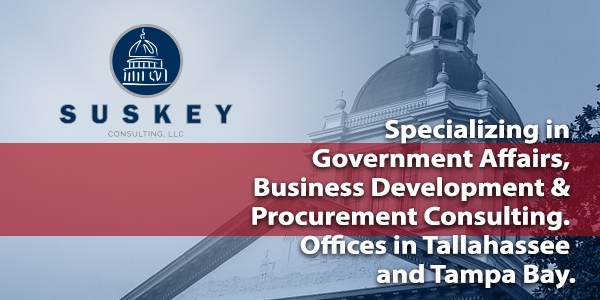 — MOVEMENTS —
First on #FlaPol — The great Ed Moore calls it a career — Moore, president of Independent Colleges and Universities of Florida, announced he was retiring. He's led ICUF, an association of Florida's private universities, for the past 16 years. During his time as President, he served as a national organization chairman, done a Fulbright grant program in China, consulted for the U.S. Department of State and wrote multiple books, including a history of the Speakers of the Florida House. "ICUF is truly made up of private institutions in the public service," Moore said in a statement. "It has been an honor to represent these fine schools and to advocate on behalf of the over 155,000 students, their families and our 30 colleges and universities."
"Personnel note: ICUF President stepping down, replacement announced" via Florida Politics — Independent Colleges and Universities of Florida announced Tuesday that its current President, Moore, is leaving his post. Moore has led ICUF, an association of Florida's private universities, for the past 16 years. "ICUF is truly made up of private institutions in the public service," Moore said in a news release. "It has been an honor to represent these fine schools and to advocate on behalf of the over 155,000 students, their families and our 30 colleges and universities." Moore will officially step down at the end of August. ICUF's longtime general counsel, Robert Boyd, will take over as President on Sept. 1. Boyd is currently an adjunct professor of business law at Flagler College and a partner at statewide law firm Sachs Sax Caplan.
New and renewed lobbying registrations:
Albert Balido, Anfield Consulting: Scott Bartek C/O Stanley Plappert
Brian Ballard, Katherine San Pedro, William Turbeville, Ballard Partners: Space Coast Town Centre
"Tampa's CFO takes C-level gig at Strategic Property Partners as Castor names new city attorney" via Ashley Gurbal Kritzer of the Tampa Bay Business Journal — Sonya Little will become chief administrative officer of Strategic Property Partners, the real estate development firm controlled by Tampa Bay Lightning owner Jeff Vinik and Cascade Investment LLC. She served as the city's chief financial officer for the past eight years. Little will leave the city Aug. 1 and assume her new role at SPP later in the month. Castor also announced that she has tapped a land-use attorney — a partner in Hill Ward Henderson — to become city attorney. Gina Grimes will assume that role on Aug. 12.
Twenty-one Holland & Knight attorneys named to Florida Trend 'Legal Elite' — Holland & Knight announced that 21 of the firm's attorneys were recognized in the 2019 edition of Florida Trend's 'Legal Elite.' Another nine Holland & Knight attorneys were included in the Legal Elite Hall of Fame, created to honor those who have been Legal Elite winners for several years. The list represents less than 1.3 percent of active Florida Bar members who practice in Florida. The list includes George N. Meros Jr. (Commercial Litigation), Tiffany Roddenberry (Government & Administrative, 'Up & Comer') and Lawrence E. Sellers Jr. (Government & Administrative, 'Hall of Fame') of the Tallahassee office.
— ALOE —
What do the Bradshaws do next? — "Freight Yard project nearing realization in All Saints neighborhood" via Tom Flanigan of WFSU — A new concept in apartment living is closer to reality in Tallahassee's All Saints district. The driving force behind the idea is Paul Bradshaw. Besides being the project's chief investor, he's the founder of the Southern Strategy lobbying firm. His wife, Sally Bradshaw, is a co-developer with him on several projects. Paul Bradshaw said the Freight Yard isn't his first experience with shipping containers as a construction technique. "I live on a farm in Gadsden County, and we had to build some practical buildings for the operation of the farm, and so we started playing with shipping container construction," he recalled. "You really can't find a cheaper, weatherproof envelope to buy and operate out of that a used shipping container."
"Universal is hiring 2,000 jobs for Halloween Horror Nights, other positions" via Gabrielle Russon of the Orlando Sentinel — The positions include 300 haunted hotel attendants when the annual Halloween event kicks off Sept. 6-Nov. 2. "These positions are perfect for students and people looking for nighttime or additional jobs outside of typical work hours," Universal said in a news release. Also, Universal is adding other positions that include full-time, part-time and seasonal, varying between departments such as attractions, food services, culinary, custodial, entrance operations and security. Since February, Universal raised the starting wage to $12 an hour. Other perks for employees are free park admission, discounts and complimentary guest passes.
— HAPPY BIRTHDAY —
Best wishes to Reps. Michael Beltran, Diane Hart, and Lawrence McClure, our friend and top fundraiser Lydia Claire Brooks, Eric Carr, and the great Ann Herberger.
—
Sunburn is authored and assembled by Peter Schorsch, Phil Ammann, Jim Rosica, and Drew Wilson.
The post Sunburn — The morning read of what's hot in Florida politics — 6.26.19 appeared first on Florida Politics – Campaigns & Elections. Lobbying & Government..