Nine months out from Florida's presidential primary, former Vice President Joe Biden is, by far, the clear front-runner among Florida Democrats.
A St. Pete Polls survey commissioned by Florida Politics found the Delaware Democrat with 47 percent support among registered Democrats, more than all other primary candidates combined.
Biden's closest competitor is Massachusetts U.S. Sen. Elizabeth Warren at 11.8 percent, followed by South Bend Mayor Pete Buttigieg at 8.4 percent and Vermont U.S. Sen. Bernie Sanders at an even 8 percent.
The next tier includes California U.S. Sen. Kamala Harris at 6.2 percentage points, New Jersey U.S. Sen. Corey Booker at 3.2 percent and former Texas U.S. Rep. Beto O'Rourke at 1.8 percent.
About one in seven of the poll's respondents said they were backing one of the other candidates in the field of 25, or that they haven't decided which candidate to support.
Those voters could start to make up their minds as soon as this week, as 20 of the Democrats vying for the nomination head to Miami for the first debate of the 2020 presidential election.
Florida will be a critical prize in the primary, set for March 17, 2020, but it will be an even bigger one for whomever voters select to take on President Donald Trump next fall.
As ever, next year's election could hinge on whether the Sunshine State flips blue or stays red.
As it stands, Biden is Florida's general election front-runner, too — another recent poll put him a half-point ahead of Trump in a head-to-head.
—
"Chefs declare 'Anthony Bourdain Day' in celebration of our late friend" via Stacey Lastoe of CNN — In the days, weeks and months following the intrepid traveler's passing, fans around the world emerged to share stories of the storytelling chef. Through grief and sadness over the loss, a common theme emerged: Bourdain meant a whole lot to a whole lot of people, even ones who'd only gotten to know him through a TV screen or from the page. His immeasurable impact stretched further than anyone might have initially guessed. Social media feeds lit up with tales of the 'Parts Unknown' host's role in changing the way we travel, the way we understand other people, cultures, and places.
"On the anniversary of Bourdain's birth, it's time we talk about depression" via Tim Carman of The Washington Post — Two of the most prominent chefs in the business want us to take a moment and remember the man who exposed their world, elevated their world and personalized their world like no other before him. In a video posted to Twitter, Eric Ripert and José Andrés set the stage for Bourdain Day, on what would have been Bourdain's 63rd birthday. "On June 25, we are all going to celebrate the birthday of our dear friend and beloved Tony Bourdain," Ripert says. But another of Bourdain's legacies is one we don't care to talk about: his suicide and the mental state that led him to that awful moment. Talk, experts tell us, can help save lives.
"What Chef Eric Ripert really thinks of best friend Bourdain's cooking" via Florence Fong of TodayOnline.com — Ripert has been a regular guest on Anthony's shows: from A Cook's Tour in 2002 to the most recent Parts Unknown. "Anthony was my best friend. An exceptional human being, so inspiring & generous. One of the great storytellers who connected with so many. I pray he is at peace from the bottom of my heart," he wrote last year. 8 DAYS: Has Anthony ever cooked for you? Ripert: "Yes, many times. His food was delicious; he was an amazing cook." 8 DAYS: He loved you. Ripert: "I was a great fan of him. We are (pauses) … we were good friends."
"Roy Choi calls the late Bourdain's lingering presence 'ghostlike'" via Megan Schaltegger of Delish — The Chef Show's Choi is still grappling with the loss of longtime pal Bourdain, revealing, "I think about Tony a lot." While promoting his new Netflix series, the celeb chef opened up about their friendship. "Tony and I were really close, extremely close," he continued. "It's weird, because I still see him on Parts Unknown, I see his name on my book, I think of all the memories that we have had together." For Choi, the grief has been an everyday thing. "I still can't believe it," he added. "I still think he's here."
"Six ways to celebrate Bourdain on Bourdain Day" via Natalie Compton of The Washington Post — Plan a trip — Bourdain saw travel as a great unifying force. Volunteer your time — a man who spent some 250 days per year on the road, Bourdain still made time for volunteer work. Support a mom-and-pop restaurant — part of what made Bourdain stand out from others in food media was his appreciation of food at every level. Consume Bourdain's literature — Before Bourdain was on TV, he was writing articles and books. We're lucky to have his quick-wit immortalized on paper and online. Binge Bourdain on television — it's always a good idea to turn on a Bourdain show.
—"With a Bourdain Day party, Dallas chefs honor their hero by supporting each other" via Brian Reinhart of the Dallas Observer
—"Restaurants remember Bourdain on his birthday" via Michael Klein of the Philadelphia Inquirer
—"4 spots to visit on Bourdain Day" via Ryan Loughlin of the Atlantic City Weekly
—"In New York, a sidewalk tribute to Bourdain" via Evan Kleiman of KCRW
—"Here's how to celebrate the late chef and travel documentary star Bourdain's legacy" via Andrea Smith of Lonely Planet
— SITUATIONAL AWARENESS —
—@RealDonaldTrump: I am pleased to announce the launch of http://tmagac.winred.com. This new platform will allow my campaign and other Republicans to compete with the Democrats money machine. This has been a priority of mine, and I'm pleased to share that it is up and running! #KeepAmericaGreat"
—@kenvogel: If @realDonaldTrump was an official government Twitter account, then this tweet would be an illegal use of public resources for political purposes. But, TRUMP's allies argue that it is a personal account DESPITE the president's frequent use of it to make official statements.
—@MeganRamba: Re-watching Parks and Rec. So far two Presidential candidates have guest starred. 2020 is going to get wild
—@JebBush: Workforce education pathways should align with labor demands and lead students to mid- to high-wage jobs. Florida's one step closer to that goal today thanks to legislation signed by @GovRonDeSantis.
Tweet, tweet:
—@AndrewZimmermann: Beautiful love from @ericripert @chefjoseandres honoring @bourdain in the best way possible … check this out and please make a donation and join the effort to celebrate Tony's birthday on 6/25
—@AODespair: I want to participate in #BourdainDay on Tuesday, his birthday. And I will. But man, it's still so raw. Watching some of his television, dining at his favorites, missing this very fine friend — is it me, or is it still hard for other folks? I'll rally for the day. But damn.
—@BMCNoldy: At 3:14pm, an automated report from #Miami indicates a high temperature of 98°F today … if verified, it's tied for the 2nd highest temperature ever recorded here (it also ties the record for the date, coincidentally)! The all-time record of 100° stands (set on July 21, 1942).
—@Bleffever10: Hi! I'm looking for people in Palm Beach County that have had lizards break their AC units for the @pbpost ….. If you'd like to tell your story, DM or email me @ blefever@pbpost.com
— DAYS UNTIL —
First Democratic presidential debates in Miami — 1; "The Loudest Voice," about Fox News and Roger Ailes, premieres — 5; "Spider-Man: Far From Home" opens — 7; Independence Day — 9; 50th anniversary of Apollo 11 moon landing — 25; "Once Upon a Time … in Hollywood" premieres — 31; Second Democratic presidential debates in Detroit — 35; "Beverly Hills 90210" reboot premieres — 43; Taylor Swift's new album, 'Lover,' released — 59; Florida Gators opens vs. Miami football — 60; St. Petersburg primary election — 62; UCF Knights football opens vs. Florida A&M — 65; USF Bulls football opens vs. Wisconsin Badgers — 66; FSU Seminoles football opens vs. Boise State — 67; Labor Day — 69; First Interim Committee Week for 2020 Session — 83; Morning" Joe Scarborough releases "This Ends Badly: How Donald Trump Conned America" — 84; "Joker" opens — 101; Florida Chamber Future of Florida Forum begins — 125; Scott Maddox trial begins — 132; 2019 General Election — 133; 3rd Annual Florida Internet and Television FITCon starts — 135; 2020 Session begins — 204; Iowa Caucuses — 223; New Hampshire Primaries — 231; Florida's presidential primary — 266; 2020 General Election — 497.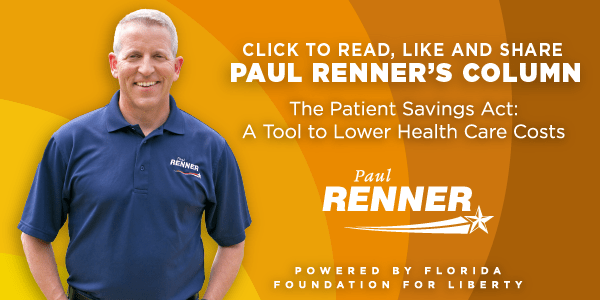 — TOP STORY —
"Florida still doesn't alert public about many near-epidemic hepatitis A outbreaks" via Noah Pransky of Florida Politics — Despite a growing number of public warnings about hepatitis scares in Florida restaurants, new information from the state's department of health indicates it does not alert the public to most of its hepatitis investigations in local restaurants and grocery stores. A state spokesperson says their notifications follow the guidance of the CDC and FDA follow a thorough, multi-agency investigation. "If everything is in compliance (at the food establishment), or (the infected employee) did not work while contagious, there is little to no threat to customers," said Florida DOH spokesperson Emerson George.
— DATELINE: TALLY —
"Ron DeSantis says Donald Trump can override the Air Force to bring Space Command to Florida" via Chabeli Herrera of the Orlando Sentinel — The nation's 11th combatant command doesn't have a headquarters yet, but the Air Force — the military branch overseeing Space Command — released its shortlist of six potential sites it's still eyeing. Florida didn't make the list. But speaking on Merritt Island, DeSantis contradicted that information, suggesting that Florida still had a chance — if the governor can convince Trump to make the final call. "I went to the president early on, I said, 'Mr. President, they're going to do this process … if that's it, that's the process and that's what's going to happen, I'll respect that. But I think it's your decision,'" DeSantis said. "And he made it very clear that it is his decision to make."
"DeSantis signs bill to boost apprenticeship efforts" via the News Service of Florida — The law (HB 7071), signed during an appearance at Space Florida in Merritt Island, continues many goals that DeSantis included in a January executive order, which was geared toward expanding vocational and technical training in the state. "I think it's important that our education system recognizes that there is more than one way to get advanced knowledge and skills beyond the traditional four-year brick and ivy university," DeSantis said.
"DeSantis signs state technology changes" via the News Service of Florida — DeSantis signed a bill that will eliminate the Agency for State Technology and seek to improve cybersecurity. The bill (HB 5301) was passed unanimously by the House and Senate during the legislative session that ended May 4. It will move the duties of the Agency for State Technology to the Department of Management Services. The bill also includes issues such as creating a task force to make recommendations to improve the state's cybersecurity.
"Governor's budget vetoes: Some unexplainable and not always transparent" via Diane Rado of Florida Phoenix — Dollars for the Tampa-based AMIkids organization were for six different programs: Three youth prevention programs in Clay, Hillsborough and Pinellas counties, and three other programs for apprenticeships and job placements, working with families of struggling youth, and "credit recovery" to help kids who need classes to graduate from high school. DeSantis vetoed just one of the six AMIkids programs — the $500,000 credit recovery program. Why was it axed? There's no specific explanation by the governor's office, because the list of budget items vetoed — totaling $131.3 million — is not always transparent to the public. Critics are quick to blame partisan politics, with a Republican governor in the executive office and Republicans dominating both the House and Senate chambers.
"DeSantis against recreational marijuana despite 65 percent approval" via Mike Vasilinda of News Channel 8 — A group calling itself Sensible Florida, has been gathering petitions to force a vote on legalizing recreational marijuana in Florida. The group has collected less than 10 percent of the petitions it needs to make the ballot. Sensible Flordia has submitted almost 63,000 signed, verified petition forms to the state. The group is still shy nearly 14,000 petitions to trigger a review by the State Supreme Court. A new Quinnipiac University poll shows 65 percent of Floridians support recreational marijuana. That could breathe new life into the amendment. "Not while I'm Governor," said DeSantis. "I mean look, when that is introduced with teenagers and young people, I think it has a really detrimental effect to their well-being and their maturity."
Assignment editors — DeSantis will deliver remarks highlighting environmental funding, 10 a.m., Audubon's Corkscrew Swamp Sanctuary, 375 Sanctuary Road West, Naples. Later, the Governor will speak and hold a bill signing, 1:30 p.m., Florida Oceanographic Coastal Center, 890 Northeast Ocean Boulevard, Stuart.
"Clampdown: Nikki Fried promises CBD products enforcement soon" via Jim Rosica of Florida Politics — Agriculture Commissioner Fried said products now on shelves in Florida containing the cannabis compound CBD may be "coming off the shelves" under a new law and rules being written by her department. Fried, a first-term Democrat elected last November, spoke with reporters Monday in Tallahassee outside the last of three hemp rule-making workshops held across the state … Fried's Department of Agriculture and Consumer Services is tasked with writing the rules. DeSantis is expected to sign the bill, sponsored by Senate Appropriations Chairman Rob Bradley, into law by a Saturday deadline.
"New Surgeon General keeps UF employment" via Christine Sexton of the News Service of Florida — DeSantis announced April 1 that physician Scott Rivkees would take over, but Rivkees did not start the job until this month, due in part to working out the agreement. Though the DeSantis administration noted that the arrangement is allowable under state law, it's unusual, if not unprecedented, for the Department of Health secretary to have another job. Under terms of the five-page agreement, Rivkees will remain tenured and continue full-time employment with the university under "salary and benefits as agreed by (the) university, including but not limited to workers' compensation benefits." Rivkees will be "assigned" to work as the Department of Health secretary, a position that doubles as the state's Surgeon General, the agreement said.
"'I've been waiting': New HD 97 Rep. Dan Daley looks forward to 2020 Session" via Ryan Nicol of Florida Politics — After officially earning the House District 97 seat on June 18, state Rep. Daley is looking ahead to his inaugural Session in the Florida House. "I've been waiting — willing, ready, and able to serve — since Feb. 14," Daley said in a talk with Florida Politics about the upcoming session — as well as his path to get there. Daley highlighted two main priorities for the 2020 Legislative Session. The first is working on legislation to protect the Everglades, the environment and water quality. The second priority for Daley is continued work on the Marjory Stoneman Douglas High School Public Safety Act, passed in 2018 following the tragic shooting in Parkland.
Happening today — Sens. Perry Thurston, Gary Farmer and Oscar Braynon join Reps. Bobby DuBose, Patricia Williams and Anika Omphroy to discuss the 2019 Legislative Session during a town-hall meeting at the Urban League of Broward County, 6 p.m., Urban League of Broward County, 560 N.W. 27th Ave., Fort Lauderdale.
Happening today — Reps. Carlos Guillermo Smith, Amy Mercado and Eskamani will hold a town hall meeting to discuss the 2019 Legislative Session, 6:30 p.m., Acacia Banquet Hall, 1865 North Econlockhatchee Trail, Orlando.
Happening today — House Majority Leader Dane Eagle will discuss the 2019 Legislative Session during a meeting of the Cape Coral Republican Club, 7 p.m., Personal Touch Catering, 1530 Santa Barbara Blvd., Cape Coral.
Happening today — Craig Fugate, who served as director of the Federal Emergency Management Agency and the Florida Division of Emergency Management, will speak to the Economic Club of Florida, 11:15 a.m., FSU Alumni Center, 1030 West Tennessee St., Tallahassee.
— STATEWIDE —
"Florida's crime rate in 2018 dropped by 9 percent from 2017" via The Associated Press — The most serious crimes — including robbery and aggravated assault — decreased by 7.4 percent from the previous year, according to the 2018 Annual Uniform Crime Report. The report showed 45,154 fewer reported offenses in 2018 compared to 2017. Murder offenses rose by 50 homicides, a 4.7 percent increase, but that includes the 17 victims of the Marjory Stoneman Douglas High School massacre on Valentine's Day in 2018. Rape offenses also saw a 6.3 percent increase. The report shows that nearly $1.3 billion of property value was stolen. Around $420 million was recovered.
"Court fight looms over new vouchers program" via Ana Ceballos of the News Service of Florida — Thirteen years after Tallahassee attorney Ron Meyer successfully challenged the state's major school-vouchers program, he is preparing to sue the state again, this time over its newest taxpayer-funded scholarships. Several organizations want Meyer to represent them in a case to try to strike down the Family Empowerment Scholarship Program, which was signed into law by DeSantis. The organizations argue it is unconstitutional for Florida taxpayers to give low-income and middle-income students scholarships to attend private schools, including religious schools. "Our biggest concern is religious freedom. Taxpayers should never be forced to subsidize religious instruction, and that's exactly what this program would do," said Alex Luchenitser, associate legal director for Americans United for Separation of Church and State.
Ronald Rubin makes 'pay-to-play' accusation — A new complaint filed by Office of Financial Regulation Commissioner Ronald Rubin accuses lobbyist R. Paul Mitchell, a political ally of CFO Jimmy Patronis, of seeking $1 million in campaign contributions from Rubin's father. As reported by Matt Dixon of POLITICO Florida, the 33-page complaint, accuses Patronis and his allies of creating a "'Pay to Play — Or Else' system of blackmail and intimidation to extract illegal campaign contributions, install loyalist patrons and eliminate 'outsiders' who might expose their unlawful activities." The lawsuit includes images of text messages that Rubin claims bolsters his case and requests that Attorney General Ashley Moody open a criminal investigation into Patronis. Both Rubin's attorney, Michael Tein, and Mitchell did not respond to a request for comment.
Florida Forest Service battling 17,000-acre 'Sawgrass Fire' — The Forest Service is battling the blaze in the eastern Florida Everglades in west-central Broward County, smoke from which may impact I-75 through Alligator Alley. Officials confirmed that lightning started the wildfire on the evening of Sunday, June 23, approximately 1 mile north of I-75 and 4 miles west of U.S. Highway 27. As of late Monday, the fire was burning over 17,000 acres and was "zero percent" contained. Wildland firefighters are actively monitoring and patrolling the fire; however, suppression efforts are impeded by the remote location of the wildfire. No structures are threatened at this time. The interstate remained open as OF 5 p.m. Monday.
>>>Flashback to "Why the Everglades is burning, and how we sucked it dry" via Michael Grunwald for Grist
"Virgin Trains USA breaks ground for Orlando-South Florida rail" via Scott Powers of Florida Politics — Leaders of Virgin Trains USA and Central Florida celebrated the groundbreaking that will lead to a $2 billion private, high-speed passenger train service between South Florida and Orlando and an anchor tenant for Orlando's newly built $200 million train station. The train service, expected to begin in late 2021 or early 2022, would link Virgin Trains' current private passenger rail service between Miami, Fort Lauderdale and West Palm Beach with Orlando, connecting the state's two biggest tourism destinations with trains capable of going 110 miles per hour between West Palm Beach and Cocoa, and up to 125 mph between Cocoa and the Orlando International Airport.
Tweet, tweet:
"Florida Carry's challenge to FDLE background checks goes forward" via Jeff Schweers of the Tallahassee Democrat — The 1st District Court of Appeal dismissed an emergency motion by FDLE to review a lower court order and stop the lawsuit filed by Florida Carry Inc. The three-judge panel said the agency failed to prove it was entitled to have the case reviewed by the upper court or have it stopped. The First DCA sent the case back to the Second Circuit Court of Leon County. A hearing date has been set for July 2 before Circuit Judge Kevin Carroll. First Carry filed a complaint in May challenging new rules on gun purchases put in place by FDLE after the passage of the 2018 Marjory Stoneman Douglas High School Public Safety Act.
"Hidden oil spill: New study contradicts owner's claims" via Janet McConnaughey of The Associated Press — Oil and gas have been leaking into the Gulf of Mexico since a subsea mudslide caused by Hurricane Ivan on Sept. 15, 2004, knocked over a Taylor Energy Co. production platform, which dragged and broke a bundle of well pipes. Taylor capped nine wells but said it couldn't cap 16. The company contends oil sheens on the water's surface indicate there's only a dribble of 2.4 to 4 gallons (9 to 15 liters) of oil and gas a day. Taylor Energy, which is fighting a federal order to stop the seepage, also says any oil rising from the site is from oil-soaked sediment and any gas is produced by living organisms.
"Stockholders back merger of WellCare, Centene" via the News Service of Florida — Stockholders of Tampa-based WellCare Health Plans, Inc., and Centene Corp. approved a proposed merger between two of the most significant players in Florida's Medicaid managed-care program, the companies said. The $17.3 billion deal calls for St. Louis-based Centene to acquire WellCare. While stockholders of both companies approved the acquisition, it continues to need state and federal approvals. "We are pleased that Centene stockholders overwhelmingly support the recommendation of the board of directors on the pending combination with WellCare and have voted in favor of the transaction," Michael F. Neidorff, Centene's chairman and chief executive officer, said in a prepared statement.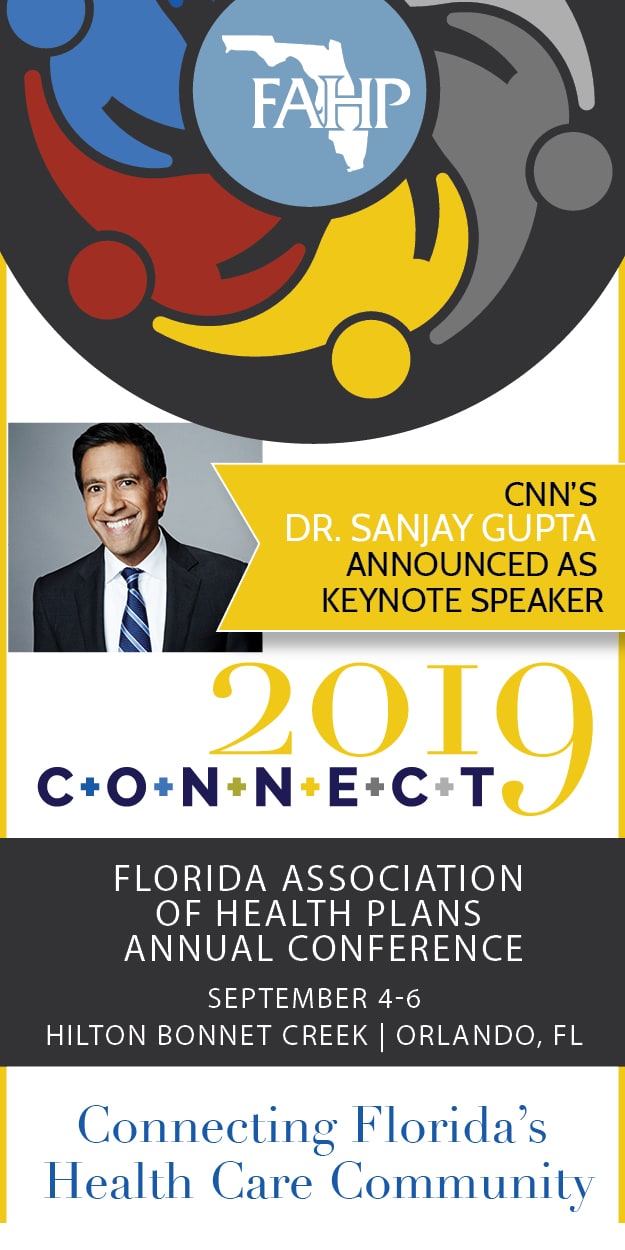 — D.C. MATTERS —
"Ex-Trump aide Jason Miller leaves high-powered firm after Jerry Nadler 'fat fuck' tweets" via Asawin Suebsaeng of The Daily Beast — "I have parted ways with Teneo by mutual consent and look forward to formally announcing my next move in the coming weeks," Miller said in a statement. "They have always been great to me and I'm proud to have called them teammates for the past two and a half years." Miller's departure from the firm comes just a few days after he went on a raging tweetstorm at House Judiciary Committee Chair Nadler, in which he called the New York Democrat, among other things, a "fat fuck." "He's a fucking scumbag. Anyone obsessed with attacking innocent Hope Hicks should take a long walk off a short pier," Miller posted to Twitter late last week.
— DONKEY DEBATE —
"Stand-ins, pushups and long drives: How the 2020 field is preparing for the debates" via Alexander Burns of The New York Times — The debates may represent the first, best — and for some, the only — opportunity to stand out from an enormous throng of competitors and build national momentum in the Democratic primary. For some, they could end up serving less as a moment of introduction than as a farewell. Across the country, in spare hotel conference rooms and bustling campaign offices, many of the 20 Democrats who will debate have spent long hours holding their own debate simulations and rapid-fire policy drills. In each debate, the candidates could have as little as six or seven minutes of speaking time to put all that practice to work.
AT&T bolsters network ahead of Democratic debates" via Florida Politics — Telecommunications giant AT&T said it was increasing its network capacity to handle South Florida's data needs during the Democratic debates being held in Miami this week. "We want our customers to have a great network experience, wherever they are, no matter what they're doing — posting pictures, making a call or sharing video," said AT&T Florida President Joe York. "That's why we continue to invest in our networks." The boost will come via a temporary Distributed Antenna System (DAS) at the Adrienne Arsht Center for the Performing Arts of Miami-Dade County, where the debates are being hosted on Wednesday and Thursday nights. A DAS shortens the distance a call or text must travel, lessening the chance of network congestion.
"Debates to force Democratic presidential hopefuls to confront Biden, each other" via Tampa Bay Times/Miami Herald — The Democratic presidential candidates have mostly avoided directly criticizing one another in the early stages of the 2020 primary, preferring to stick to their own positive messages. It's a non-confrontational approach that will be tested during this week's debates — especially when it comes to poll-topping Joe Biden. The two-night, 20-candidate showcase in Miami on Wednesday and Thursday is the biggest moment of the Democratic contest so far, providing a chance for frontrunners to solidify theirs and lesser-known White House hopefuls to break through on the big stage.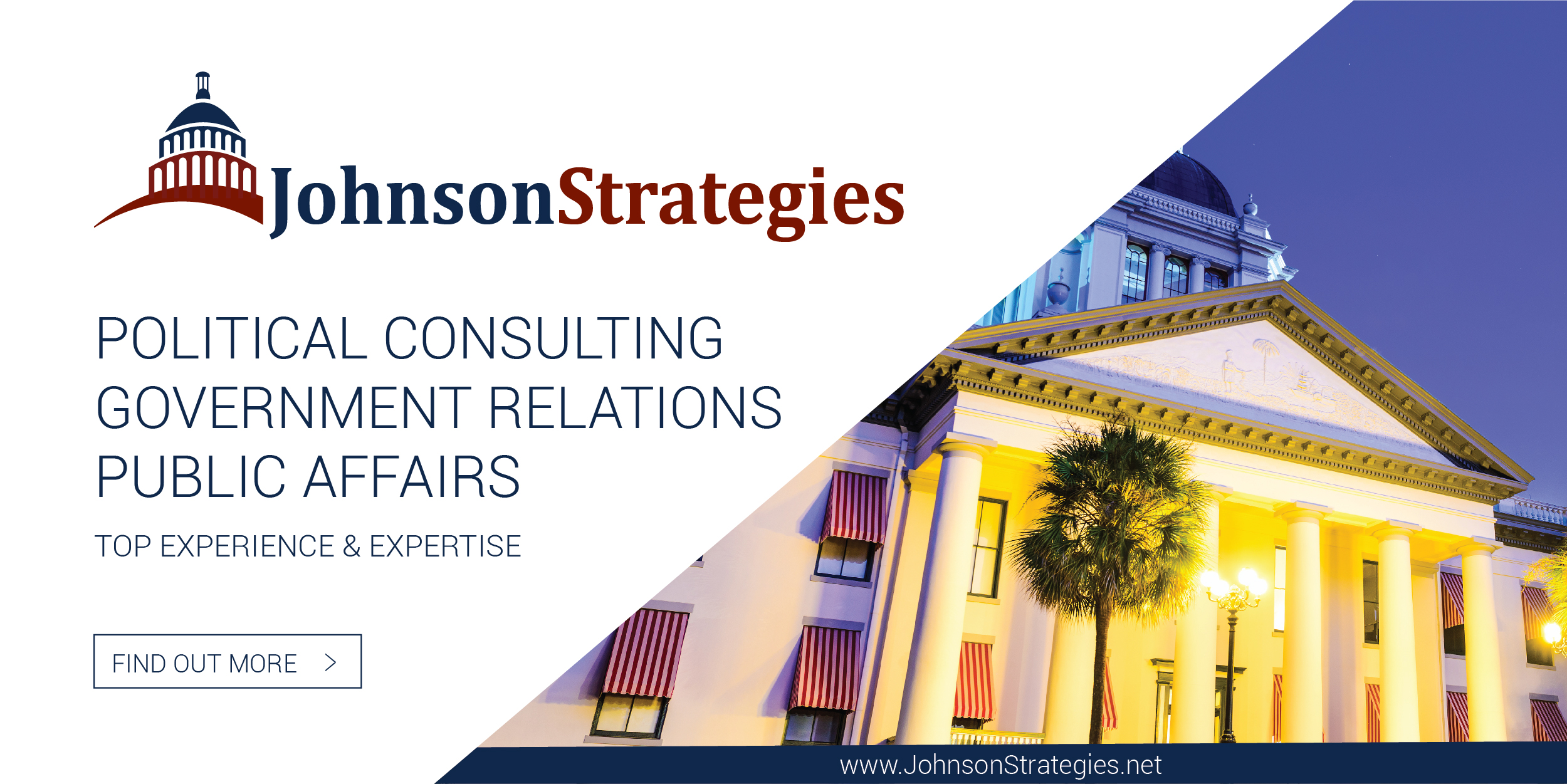 — MORE 2020 —
"Hmmm … poll shows Trump support waning in rural Florida" via Jacob Ogles of Florida Politics — The poll by Democratic firm ALG Research found that among rural and small-town voters, many hold Trump in low esteem. Liberal Super PAC American Bridge 21st Century funded the poll in an outward effort to demonstrate weakness for the President with his presumed base. Most notably, only 46 percent of those polled said they would support Trump's reelection effort; just 37 percent saying they would definitely back the President's reelection. But 40 percent of voters said they intend to vote for someone else in 2020. While that means Trump still remains the choice of a plurality of rural voters in swing states, he likely needs stronger support to offset Democratic enthusiasm in cities.
"Bernie Sanders proposes canceling entire $1.6 trillion in U.S. student loan debt, escalating Democratic policy battle" via Jeff Stein of The Washington Post — Sanders is proposing the federal government pay to wipe clean the student debt held by 45 million Americans — including all private and graduate school debt — as part of a package that also would make public universities, community colleges and trade schools tuition-free. Sanders proposes to pay for these plans with a tax on Wall Street that his campaign says will raise more than $2 trillion over 10 years, although some tax experts give lower revenue estimates. Sanders was joined by Rep. Ilhan Omar, who will introduce legislation in the House to eliminate all student debt in the United States, as well as Rep. Pramila Jayapal, co-chair of the Congressional Progressive Caucus, who has championed legislation to make public universities tuition-free.
"Beto O'Rourke in Tampa meets with veterans, proposes 'war tax' to pay for veteran care" via Steve Contorno of the Tampa Bay Times — The former Texas Congressman swung through Tampa for a round table with local veterans, medical professionals and advocates. They did not hide their contempt for the bureaucratic hurdles they face at the U.S. Department of Veterans Affairs or their disappointment with politicians who forgot the men and women they sent to the front lines. O'Rourke unveiled a plan that he said would ensure past and future veterans won't face the same hardships. It includes filling 40,000 vacant Veterans Affairs positions, improving facilities and care, and eliminating the backlog on disability claims. To pay for it, O'Rourke would institute a "war tax" that would raise taxes any time Congress authorizes a new war.
"'Pete has a black problem': Top black leaders say Buttigieg is 'naive' on race" via Hanna Trudo of The Daily Beast — When asked in a private meeting about his support from African American leaders in South Bend, the Mayor couldn't think of one person. One leader was not only referring to young supporters but expressing a sentiment that was apparent in talks with several African-American lawmakers: that Buttigieg's interactions with the black community in recent weeks were "naïve" and that the national perception of him as "genuine and authentic" was not always translating when it came to their concerns.
"How a grieving mom changed Kirsten Gillibrand's stance on guns" via Robert Samuels of The Washington Post — Nyasia Pryear-Yard's story is one Gillibrand often tells on the campaign trail as she seeks the Democratic nomination, a powerful anecdote to explain her sudden shift in favor of gun control. Ten years after Gillibrand's visit to Nazareth, though, there are still questions about her well-timed turnabout on an issue that had threatened her political future — and her follow-up on the promises she made to the community. Gillibrand's office said the reason it never contacted the mother again was that it couldn't find a way to get in touch with her — even though Pryear still lives in the house she lived in when she met the senator, with the same phone number she said she originally shared with Gillibrand's office.
 'We cannot win half of this battle': Jay Inslee announces 'Freedom from Fossil Fuels' plan at Everglades stop" via Ryan Nicol of Florida Politics — Democratic presidential candidate Jay Inslee announced his "Freedom from Fossil Fuels" plan Monday at a news conference at Everglades Holiday Park. "In America, we adore freedom, we cherish freedom, we celebrate freedom. And today, we're announcing a new freedom in American, and that's freedom from fossil fuels," Inslee said. Inslee's detailed plan is laid out on his campaign website. Among its goals: stop burning coal within 10 years, push for legislation to end various tax breaks for the fossil fuel industry and end the production of fossil fuels in federal lands and offshore waters. The current Governor of Washington has made climate change a centerpiece of his presidential campaign.
"Florida Democrats call Trump's attempts to court the Latino vote 'repugnant'" via Miami Herald — President Trump's re-election campaign launches an effort to court the Hispanic vote in Miami this week, but Florida Democrats are criticizing the attempt as a "repugnant, political act" that contradicts the political rhetoric and record of his first term. A half-dozen Democratic Latino activists, gathered in an AFL-CIO office in Miami Springs on Monday afternoon, argued the afternoon before the Republican announcement that their communities should reject Trump's candidacy wholesale. "If Donald Trump wins, nothing good will come to our community," said Mayra Macias, the vice president of the Latino Victory Fund, a progressive political organization.
Happening today — "Steve Bullock in Tampa to raise cash" via Jacob Ogles of Florida Politics — Justin Day, one of the top Democratic bundlers in Florida, will host a reception for the Montana Governor. Day notably came out in favor of Bullock immediately after the candidate announced his White House campaign. "Gov. Bullock could have jumped in the race earlier like so many other candidates, he could have spent time speaking to political insiders on cable news, he could have traveled the country raising money, but he didn't," Day wrote. "Because he did his job, he will miss the first Democratic debate in Miami, and if I know the Governor, he wouldn't change any of it."
— THE TRAIL —
"Utility ballot measure sparks battle" via the News Service of Florida — State leaders and influential business groups are trying to kill a proposed constitutional amendment that would lead to major changes in the way Floridians get electricity. Opponents, including Attorney General Moody, legislative leaders, business groups and utilities, filed 13 briefs late last week at the Florida Supreme Court arguing that the proposal should be blocked. The briefs were the latest batch of arguments about the proposal, which would uproot the long-established regulatory structure. The plan, backed by a political committee known as Citizens for Energy Choices, calls for creating "competitive" electricity markets in which customers would have the right to choose electricity providers or to produce their own power.
"Activists demand Florida Dems return $10,000 donation from private-prison contractor G4S" via Jerry Iannelli of the Miami New Times — "We are writing to you today as Floridian students, teachers, families, voters, workers, organizers, and people of conscience who believe no person deserves to be locked in a cage for a profit," the letter, signed by more than 40 activist groups and party leaders, states. "We demand that you exercise moral leadership and authority by immediately giving back the $10,000 donation the Florida Democratic Party accepted from the private prison company, G4S Secure Solutions." Signatories include civil rights and labor groups within the Florida Democratic Party, including the Dream Defenders, local chapters of the Service Employees International Union, the Florida chapter of the Women's March, the Family Action Network of Miami (FANM), and the party's entire Democratic Progressive Caucus.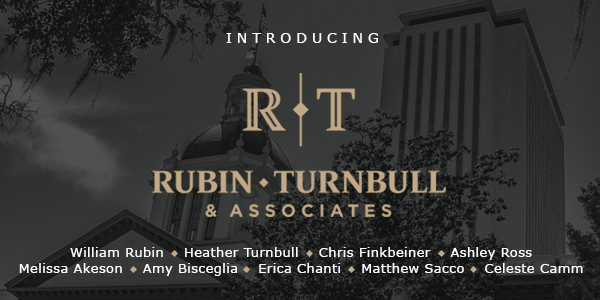 — LOCAL —
"Mouse that roared: Disney characters win local union shake-up" via Mike Schneider of The Associated Press — Months after workers who play Mickey Mouse, Goofy and other characters at Walt Disney World threatened to leave the Teamsters union because of what they called "horrible misrepresentation," General President James Hoffa appointed two associates to take over the local union. A letter from Hoffa was posted to the doors of the Local 385 union hall in Orlando saying he had begun a process known as trusteeship. Local 385 represents costumed character-performers, truck drivers and other Walt Disney World workers. Hoffa promised to send resources to help the local union right itself, writing "it is regrettable that circumstances have reached this point."
"Broward's black population grew 22 percent this decade. In Miami-Dade, it barely budged." via Rob Wile of the Miami Herald — The result: 30 percent of Broward residents now identify as black. The forces driving Broward's boom are numerous, according to Ann Marie Sorrell, president and CEO of The Mosaic Group, a public relations and event management group, and organizer of the South Florida Black Economic Forum. She said a steady influx of black immigrants from the Caribbean has settled in the area over the past decade, the result of both economic forces and active recruiting by black Broward business and political leaders. "The Caribbean diaspora contributes to the growth of Broward County tremendously," she said.
"Commissioner seeks better pay hikes for lower-paid county employees" via Bill Smith of the Fort Myers News-Press — Lee County employees are in line for 3 percent pay raises in the new budget year, but one county commissioner says the flat percentage works to the disadvantage of lower-paid employees. County Manager Roger Desjarlais told county commissioners at a budget session last week that employee salary increases would be built into the $464 million county budget for the year beginning Oct. 1. The 3 percent increase prompted Commissioner Cecil Pendergrass to question whether or not a flat percentage increase makes sense. "Three percent is great across the board, but to somebody making $26,000, it's not much of a raise — 3 percent is not much of a raise," Pendergrass said.
"Drop case against Polk woman arrested for giving husband's guns to police, Orlando lawmaker urges prosecutors" via Michael Williams of the Orlando Sentinel — In a letter addressed to Brian Haas, the state attorney for Florida's 10th Judicial Circuit, state Rep. Anna Eskamani said the prosecution of Courtney Irby "sets a scary precedent that if someone seeks help to escape abuse, they will be punished for it." The June 15 arrest of Irby set off a firestorm of criticism after it was revealed that Irby's husband, Joseph Irby, had been arrested the previous day and accused ramming his wife's car after a divorce proceeding. The next morning, she went to his apartment, took a rifle and pistol, and brought them to the Lakeland Police Department. Joseph Irby's release conditions prohibited him from possessing weapons.
"Rally urges City Council vote on referendum" via David Bauerlein of the Florida Times-Union — State Sen. Audrey Gibson lead a rally on the steps of Jacksonville City Hall calling on City Council to vote Tuesday to put a half-cent sales tax referendum on a special election ballot in November. Getting the bill to a City Council vote would require unusual procedural steps because the council's Rules Committee voted last week to defer action on the legislation. But Gibson and other speakers urged City Council members to pull the legislation (2019-380) out of Rules Committee and pass the bill so Duval County voters can choose the ballot box on a half-cent sales tax for school construction, renovation and technology.
"Buddy Dyer declares Orlando the 'future-ready' city" via Scott Powers of Florida Politics — With Lake Nona bearing fruit on the south side, Creative Village coming out of the ground downtown, a new high-speed railroad breaking ground, and an economy inching toward diversification into the tech sectors, Orlando Mayor Dyer declared Orlando is a "future-ready" city. Dyer, mayor for 16 years and seeking reelection this fall, spoke of turning Orlando into a 21st-century city filled with vitality and ambition, with emphases on planning, technology such as high-speed 5G communications networks, autonomous vehicles, medical advances, STEM education, renewable energy, and sustainability.
—"Dyer touts creative Village, need to win 5G 'space race,' more investment in transit in State of the City speech" via Ryan Gillespie of the Orlando Sentinel
"Lockheed Martin leases property from SeaWorld Orlando as reports surface about new missile" via Carolyn Glenn of the Orlando Sentinel — It's unclear if the new property — a 136,000-square-foot office park space near Sand Lake Road and John Young Parkway — would be involved in the development of the air-to-air missile, the AIM-260. "We are experiencing tremendous business growth and hiring hundreds of employees at our Orlando campus. This facility directly supports that growth and will provide space for a variety of projects and programs," said Kaitlyn Arena, spokeswoman for Lockheed Martin. Lockheed also recently opened a $50 million, 255,000-square-foot facility in Orlando to accommodate its growing number of contracts.
"Tampa's 'toilet-to-tap' plan faces indefinite postponement" via Craig Pittman of the Tampa Bay Times — Tampa Bay Water's board was voting on an agreement to give Tampa $1.6 million last week to study the feasibility of a controversial plan to use reclaimed water to augment the city's drinking water supply. The deadline for getting that done would be next year — but then Tampa officials sought an extension to 2021. As soon as eight of the board members cast their vote, though, the ninth member, Tampa City Councilman Charlie Miranda, made an announcement: He was pulling the plug on the whole thing. "I'd like to ease all minds," Miranda said. "The city of Tampa would like to withdraw from further consideration the pending … memorandum of understanding and agreement."
"USF medical school reckons with $1.7 million cut in state spending" via Justine Griffin of the Tampa Bay Times — DeSantis vetoed a line item in the state's budget that allocated $1.7 million toward the operating budget specifically for USF's medical school, an annual lump sum the university has received from the state for years, as more medical schools were established at other state-funded universities. "The genesis of this funding came from a study by the board of governors for the State University System of Florida, which identified funding on a per medical school student basis," said Mark Walsh, a lobbyist who represents USF in Tallahassee. "USF and the University of Florida have long-standing medical schools, and this money was meant to keep medical school funding at an equitable level after four newer medical schools were founded post-2000."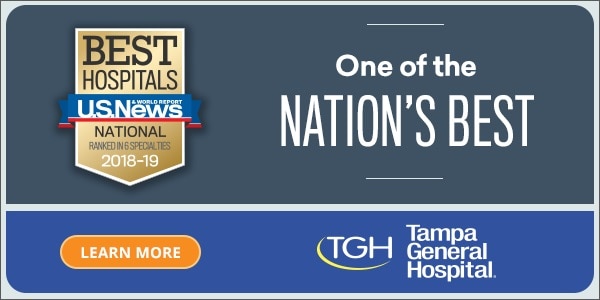 — OPINIONS —
"Floridians are the last guardians of our economic renaissance" via Matt Gaetz for the Pensacola News-Journal — Finding the right formula for widespread economic growth is a difficult task for any President. The federal government can only do so much to solve regional challenges. President Donald Trump, however, has managed to craft an economic agenda that benefits working families in every single state, including our own. When Trump was inaugurated, Florida's unemployment rate was at 4.6 percent. Today, it's down to 3.4 percent — a remarkable testament to the effectiveness of President Donald Trump's pro-growth economic policies. Since January 2017, Florida's economy has added a grand total of 417,800 new jobs, including tens of thousands of construction and manufacturing jobs. This incredible hiring surge has forced employers to compete for qualified workers, pushing wages up by more than 3 percent.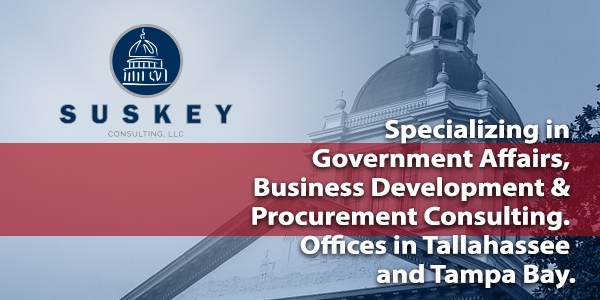 — MOVEMENTS —
"Personnel note: Charlie Trippe joins Abel Bean Law in Jacksonville" via Florida Politics — Trippe, a top lawyer for former Gov. Rick Scott and Trump, now has joined Abel Bean Law as a partner in the Jacksonville office, the firm announced Monday … Trippe, formerly in private practice in Jacksonville, most recently was chief counsel to Trump's Federal Aviation Administration. In 2011-12, he was Scott's first general counsel and served as the governor's Chief Ethics Officer.
Personnel note: Colodny Fass hires chief attorney for Senate Banking and Insurance Committee — Michael Billmeier joined Colodny Fass as a partner in the law firm's Tallahassee office, the firm announced Monday. Billmeier, an attorney with over 25 years of experience in government and private practice, will be in the firm's Insurance Regulatory & Transactions and Governmental Consulting practice groups. As chief attorney for the Senate Committee on Banking & Insurance, he advised senators on issues relating to insurance regulation, insurance agent regulation, third-party bad faith reform, and the operations of the Department of Financial Services. In recent years, he was the Senate's lead attorney on assignment of benefits (AOB) reform legislation and the creation and implementation of the Florida Family Trust Company Act.
Two dozen Gunster attorneys make 'Legal Elite' list — The Gunster business law firm announced that its 2019 roster of two dozen attorneys honored in Florida Trend's Legal Elite 2019 makes its one of the top five firms with the most honorees, according to the publication. Gunster's honorees are made up of 20 "Legal Elite" and four "Up & Comers." Florida Trend's Legal Elite listing is an exclusive annual honor that represents fewer than two percent of practicing Florida attorneys, making it one of the most exclusive of peer review awards in the legal industry. Six of Gunster's Legal Elite honorees continue to be recognized with an even greater distinction: Inclusion in the publication's Hall of Fame, having consistently earned high rankings from their peers since 2009.
— ALOE —
"Nefetari's joins the rash of local restaurant closings in Tallahassee" via TaMaryn Waters of the Tallahassee Democrat — Nefetari's Fine Cuisine and Spirits wasn't meant to be a gold mine, but in its nearly six years, the upscale restaurant on Tallahassee's south side couldn't break even. It nearly broke Sharon and Dana Dennard, two well-respected clinical psychologists, who've used their backgrounds in mental health and wellness to create some of the city's unique offerings: a bookstore, a venue for live music and poetry and a summer camp for children that evolved into an independent school. After June 30, dinner and brunch operations will sunset and be replaced by limited dinner service. It will still serve food during the Tuesday poetry nights hosted by Black On Black Rhyme and monthly paint-and-sip events.
What Hard Rock honcho Jim Allen is reading — "Eldorado Resorts clinches $18 billion cash and stock deal for Caesars" via Reuters — U.S. casino operator Eldorado Resorts Inc has agreed to merge with Caesars Entertainment Corp in a cash and stock deal that values its peer at about $18 billion including debt, people familiar with the matter said. The agreement comes three months after Reuters reported that Caesars had agreed to give Eldorado access to its books under pressure from billionaire investor Carl Icahn, who earlier this year was awarded seats on Caesars' board. The deal values Caesars at close to $13 a share, according to sources. The combined company's ownership would be split roughly between Eldorado and Caesars shareholders.
What Tallahassee Democrat publisher Skip Foster is reading — "Publishers will soon no longer be able to detect when you're in Chrome's incognito mode, weakening paywalls everywhere" via NiemanLab — The New York Times, the Los Angeles Times, The Boston Globe, and The Dallas Morning News — among others — all employ some version of an 'incognito mode' catcher. The next version of Google Chrome, due out July 30, will stop them, rendering metered paywalls significantly leakier … The reader revenue race is on, and so are the side-eyes on incognito mode users — for a little while longer.
— HAPPY BIRTHDAY —
Best wishes to Reps. Bryan Avila, Javier Fernandez, and Anika Omphroy, Rebecca Kapusta, and Amanda Prater.
—
Sunburn is authored and assembled by Peter Schorsch, Phil Ammann, Jim Rosica, and Drew Wilson.
The post Sunburn — The morning read of what's hot in Florida politics — 6.25.19 appeared first on Florida Politics – Campaigns & Elections. Lobbying & Government..