Florida, of course, remains hugely influential in the 2020 presidential election, and, after a week in which the President launched his reelection effort from Orlando, this is the week when Democratic candidates prove it. And a new poll offers a messaging suggestion for those wooing Florida voters.
Every major candidate for the highest office in the land — at least the top 20 of them — will swing through Miami for the first debate. But before any of them take a stage, they may want to read a memo from the League of Conservation Voters.
The group just released a survey by Public Policy Polling that shows 57 percent of all Florida voters consider environmental and climate issues are "important."
Of those, 19 percent list the matters as the "most important issue." Another 38 percent list it as "very important" and 22 percent list the issue as "somewhat important."
And Florida voters aren't happy with President Donald Trump's record on the matter. There 51 percent disapprove of the incumbent's handling of the environment, and just 37 percent thought he was doing a good job.
More than that, the PPP poll checked what environmental arguments most moved Florida voters. The survey says candidates may want to school themselves on the impact of red tide and blue-green algae on Florida waters. But other arguments like sea-level rise move the needle as well. There's plenty to digest in the cross tabs.
—
The presidential trail definitely runs through Florida this week …
"Beto O'Rourke in Tampa for veterans event" via Steve Contorno of the Tampa Bay Times — The former Texas congressman will hold a roundtable at 10 a.m. with veterans and military family members at Brew Bus Brewing in Seminole Heights. It is O'Rourke's first visit to the Tampa Bay area as a presidential candidate. On his campaign website, O'Rourke said returning servicemen should be guaranteed "their PTSD treated, a roof over the head of every homeless vet, an investment in the treatments and conditions unique to combat and service." O'Rourke is one of 20 Democrats flocking to Miami next week for the first debates.
Tweet, tweet:
"Jay Inslee to make 'major announcement' at Everglades Holiday Park" via Ryan Nicol of Florida Politics — Inslee, who has made climate change a centerpiece of his presidential campaign, will be joined by South Florida environmental advocate Matthew Schwartz and KC Golden, a policy analyst at Climate Solutions. The campaign release mentions a recent court decision allowing Kanter Real Estate to begin oil drilling in the Everglades in a 150-mile area between Miami and Fort Myers. Inslee says he'll participate in an airboat tour of Everglades Holiday Park prior Monday morning. His announcement is slated to take place at 11 a.m. The Washington Governor has struggled to make much of a mark in polling of the 2020 presidential race.
— SITUATIONAL AWARENESS —
—@RealDonaldTrump: I want to give the Democrats every last chance to quickly negotiate simple changes to Asylum and Loopholes. This will fix the Southern Border, together with the help that Mexico is now giving us. Probably won't happen, but worth a try. Two weeks and big Deportation begins!
—@MattGaetz: The President talks to many people with a wide range of views of foreign affairs. In the end, he makes the call. So far, the results have kept us out of war in Syria and Iran.
—@RobertMaguire: When asked if he's given any thought to his presidential library, Trump's first suggestion is that it that it might be at one of his properties⁠⁠
—@GNewburn: Thanks to the retroactive provisions of the #FirstStepAct — which passed a GOP Congress & was signed into law by @realDonaldTrump — more than 1,000 fed'l drug offenders have already had their sentences reduced by an average of > six years. Not bad!
—@JimmyPatronis: Hurricane Michael was a destructive Category 5 Storm. It is a rumor that policyholders have no hurricane deductible since it was classified this way. Please RT. #850Strong
—@NWSMiami: Jun 23: New record high set at #MIA today! We reached 95°F earlier today, breaking the old record of 94°F set in 1996. Quicker Gulf & Atlantic sea breezes kept our other climate sites below record.
Tweet, tweet:
— DAYS UNTIL —
First Democratic presidential debates in Miami — 2; "The Loudest Voice," about Fox News and Roger Ailes, premieres — 6; "Spider-Man: Far From Home" opens — 8; Independence Day — 10; 50th anniversary of Apollo 11 moon landing — 26; "Once Upon a Time … in Hollywood" premieres — 32; Second Democratic presidential debates in Detroit — 36; "Beverly Hills 90210" reboot premieres — 44; Taylor Swift's new album, 'Lover,' released — 60; Florida Gators opens vs. Miami football — 61; St. Petersburg primary election — 63; UCF Knights football opens vs. Florida A&M — 66; USF Bulls football opens vs. Wisconsin Badgers — 67; FSU Seminoles football opens vs. Boise State — 68; Labor Day — 70; First Interim Committee Week for 2020 Session — 84; Morning" Joe Scarborough releases "This Ends Badly: How Donald Trump Conned America" — 85; "Joker" opens — 102; Florida Chamber Future of Florida Forum begins — 126; Scott Maddox trial begins — 133; 2019 General Election — 134; 3rd Annual Florida Internet and Television FITCon starts — 136; 2020 Session begins — 205; Iowa Caucuses — 224; New Hampshire Primaries — 232; Florida's presidential primary — 267; 2020 General Election — 498.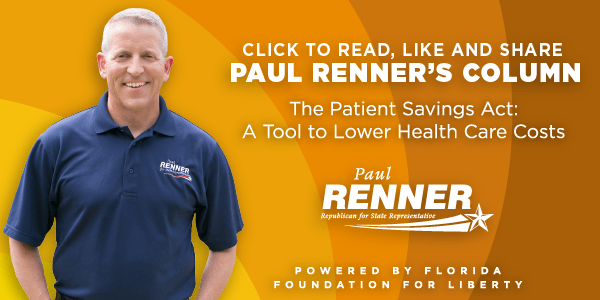 — TOP STORY —
"Ron DeSantis approves $91 billion budget, slashes $133 million in local projects" via Jeff Schweers of the Tallahassee Democrat — He marked it a successful budget that didn't really need a lot of trimming. "There wasn't a need for me to exact any kind of retribution because the Legislature didn't work for me," DeSantis said. "I basically took a look at it and made the best decisions I could." The budget includes record spending on the environment and education, provides $400 million in tax cuts and still comes out to a lower spending level per capita than previous budgets. Senate President Bill Galvano said he respected the Governor's prerogative: "While we do not agree with every decision, it is clear that Gov. DeSantis takes his responsibility very seriously and that he has remained open-minded …"
— DATELINE TALLY —
"Vetoed: Governor sprinkles cuts on 35 items from legislative leaders' 'sprinkle list'" via Scott Powers of Florida Politics — The results: No, the BRIDG high-tech manufacturing center being nurtured by Osceola County and the University of Central Florida is not getting the $4.5 million House budget leaders sprinkled, nor is it getting another $1.5 million listed elsewhere in the budget. No, the Belle Glade Community Recreation Center is not getting $3 million sprinkled on it by the Senate, nor another $250,000 found elsewhere in the budget. No, the Marine Research Hub of South Florida is not getting the $250,000 sprinkled on it by the Senate, nor another $250,000 provided elsewhere in the state budget. With additional money cut for those 35 programs, DeSantis sliced $30.2 million from them overall.
"Vetoed: DeSantis axes agriculture-related items from budget" via Ryan Nicol of Florida Politics — DeSantis has plenty of ink left in his veto pen, after the line item veto power was used for just $131 million of the state's roughly $91 billion budget on Friday. But the Governor did target several proposals aimed at agricultural and farming initiatives across the state, for nearly $3 million in cuts. The 4Roots Farm and Agriculture Center was denied $650,000 after a veto from the Governor. The center is an urban farm in Orlando aiming to provide fresh food to the surrounding area. The Governor axed another $150,000 for urban aquaponics farming. (Aquaponics farming is a type of indoor farming aimed at growing vegetables and fish.) Also nixed: Initiatives aimed at agriculture education.
Water projects mostly untouched in DeSantis budget — DeSantis left several local water projects: untouched in the 2019-20 state budget, saying the Legislature allocated more money than he initially requested. Out of the $131 million in spending vetoed by the Governor, $10 million of that was for environmental expenditures, reports Bruce Ritchie of POLITICO Florida. Left intact was $49.1 million in local water projects. DeSantis explained said he felt good about the environmental spending currently in the budget and several of those local water projects met his goals. "Some of our line items were pretty malleable," DeSantis told reporters. "I think if you look at what we need to do, we have what we need to do, without question."
"DeSantis vetoes $8 million for downtown Jacksonville housing" via David Bauerlein of the Florida Times-Union — DeSantis used his line-item veto pen to strike $8 million in workforce housing for downtown Jacksonville from the state's budget. DeSantis said it would set a "bad precedent" for the state budget to earmark housing trust fund dollars for a specific project rather than applicants going through the Florida Housing Finance Corp.'s process for making such awards. For the five-county Jacksonville metropolitan area, the governor vetoed 12 local projects worth about $19 million that lawmakers inserted into the $91 billion budget. The Legislature put six local projects sought by the city of Jacksonville into the budget. DeSantis vetoed four of them.
—"DeSantis vetoes $4.6 million in Pensacola area projects" via Jim Little of the Pensacola News-Journal
—"Six local projects nixed by Governor" via Brendan Farrell of the Gainesville Sun
—"DeSantis vetoes only 3 Volusia projects" via Dinah Voyles Pulver of the Daytona Beach News-Journal
—"West Pasco waterfront and U.S. 41 redevelopment plans fall to DeSantis' veto" via C.T. Bowen of the Tampa Bay Times
—"Six "Treasure Island Causeway improvements remain in budget — but without bike lanes" via Janelle Irwin of Florida Politics
"Florida TaxWatch CEO praises DeSantis for budget veto decisions" via Ryan Nicol of Florida Politics — Florida TaxWatch President and CEO Dominic Calabro offered praise for Gov. DeSantis after DeSantis axed $131 million worth of projects from the 2019-20 state budget. "The state budget is the most important piece of public policy," Calabro said. Indeed, business-backed taxpayer watchdog signaled the importance of the Governor's budget decisions by releasing its annual Budget Turkey Watch Report in early June. Filling the TaxWatch report are suggestions on which programs should be axed via the Governor's line-item veto power. In the end, of the group's 106 suggested programs to cut, the Governor agreed on 49 of those items, giving them the ax this past Friday.
"DeSantis office 'required' judicial recommendation. Resignation ensued." via Matt Dixon of POLITICO Florida — DeSantis' office "required" an advisory panel to recommend a specific applicant, a highly unusual move that prompted that Alan Landman to resign in protest. Landman, a Brevard County attorney who for the past decade has served on the 18th Judicial Circuit's Judicial Nominating Commission. That commission covers Brevard and Seminole Counties. The saga began when Judge Tonya Rainwater left the bench in the circuit. Landman said DeSantis' office pressured him to put Tesha Ballou, who was the General Magistrate for Seminole County, on the shortlist to be considered for the vacant Brevard County judgeship. DeSantis appointed her on June 5. The Ballou appointment was odd on its face because she is from Seminole County.
Assignment editors — DeSantis will deliver remarks and hold a ceremonial bill signing, 10:30 a.m., Space Florida offices, 505 Odyssey Way, Merritt Island. Later, the Governor will make remarks to the inaugural class of the Miami-Dade County public school pre-apprenticeship program, 1 p.m., DoubleTree by Hilton at Miami Airport & Convention Center, 711 NW. 72nd Ave., Miami.
"Egg-cellent: Wilton Simpson's wealth up $10M while in office" via Janelle Irwin Taylor of Florida Politics — The Trilby Republican's net worth has increased by $10 million since first elected in 2012. Most of Simpson's wealth comes from his egg business, Simpson Farms, and his asbestos removal company, Environmental Services. Financial disclosure forms dating back to 2012 came during the economic incline following the Great Recession. As of the end of 2018, the state Senator reported a net worth of nearly $26 million. At the end of 2012, the year he first won election, Simpson reported a net worth of $15.6 million. At the close of 2018, Simpson's egg farm was worth $14.4 million. In 2012 it was worth $8.4 million. The asbestos removal firm is most recently worth $6.4 million. It had been worth $3 million.
— STATEWIDE —
"School funding formula to get review" via the News Service of Florida — DeSantis signed an "implementing" bill that deals with numerous issues in the state budget. Part of the bill (SB 2502) requires taking steps to revamp what is known as the "District Cost Differential," a price-level index that is supposed to help measure how much it costs to hire teachers and other school employees in different parts of the state. But some school districts have long complained that they get shortchanged and that the state should move to a wage-level index. The bill directs the Legislature's Office of Economic and Democratic Research to come up with a way to calculate each district's wage-level index and to compare that with the price-level index.
"Florida gets a tough message: Cleanup outdated sentencing policies" via TheCrimeReport.org — The 34-page paper identifies Florida's Criminal Punishment Code (CPC), which was most recently amended in 1998, as the principal focus for reform. "Florida law recognizes that prison is the most expensive response to criminal behavior and should be used on the most serious offenders," said the paper, which was prepared by Lisa Margulies, Sam Packard and Len Engel of Criminal Justice Institute. "Yet [our] data findings reflect that the CPC, in practice, penalizes lower‐level offenders more harshly than necessary and results in sentencing disparity for similar offenses and criminal history based on geographic location. "Moreover, the primacy of punishment appears to be in conflict with public safety."
DCF hit with nearly million-dollar jury verdict in discrimination case — The son of the late Gov. Reubin Askew has won a $955,000 verdict in his lawsuit against the Department of Children & Families, where he worked from 1989 till 2015. Kevin Askew later sued for disability discrimination, saying he "suffers from a serious medical condition and had several surgeries requiring him to use crutches to walk for the rest of his life." A Leon County jury last week awarded him over $80,000 for lost pay and benefits, with another $875,000 for past and future "emotional pain and suffering." A DCF spokesperson, however, countered that Askew was let go for "accessing confidential client information for personal reasons … The department will be appealing."
Worst story you'll read today — "Gainesville children, 8 and 10, flee to safety, describe home of horrors" via Emily Mavarkis of the Gainesville Sun — Police charged Samuel Earl Hollie and Brandi Rae Hollie with aggravated child abuse and two counts of child neglect. Last Friday, they dropped off the two children at their uncle's house before going to work last week. The children ran away to a nearby apartment complex. The children told police they didn't know where their parents were and didn't want to go home because they had been abused. The children, in the Hollies' custody since 2015, told investigators they had been hit, that one of them was "drowned" in a bathtub with water poured over his head and that both had been burned or shocked with what they believed was a Taser, in addition to other abuses.
"Profiteering or preservation? Wetlands mitigation law reopens debate about if program works" via Jeffrey Schweers of Tallahassee Democrat — A new bill signed by DeSantis has environmental activists up in arms about wetland mitigation banks all over again. The bill allows developers to use wetlands when banks have run out of wetlands credits to offer. The new law ignites frustration of activists with lawmakers whose ideology favors businesses over conservation. Activists who oppose the idea of wetlands credits point to the shortage as evidence the program isn't working to preserve Florida's wildlife and needs an internal review.
Happening today — The Florida Department of Agriculture and Consumer Services holds a workshop as it prepares to carry out a new law that would lead to the agency administering a hemp program, 9 a.m., R.A. Gray Building, 500 South Bronough St., Tallahassee.
Happening today — Rep. Tracie Davis holds town hall meeting to discuss the 2019 Legislative Session, 6 p.m., University Park Library, 3435 University Blvd. North, Jacksonville.
Happening today — Rep. Anna Eskamani continues a series of events to recap the Legislative Session. The event also will be livestreamed on Facebook, 6 p.m., First Unitarian Church of Orlando, 1901 East Robinson St., Orlando.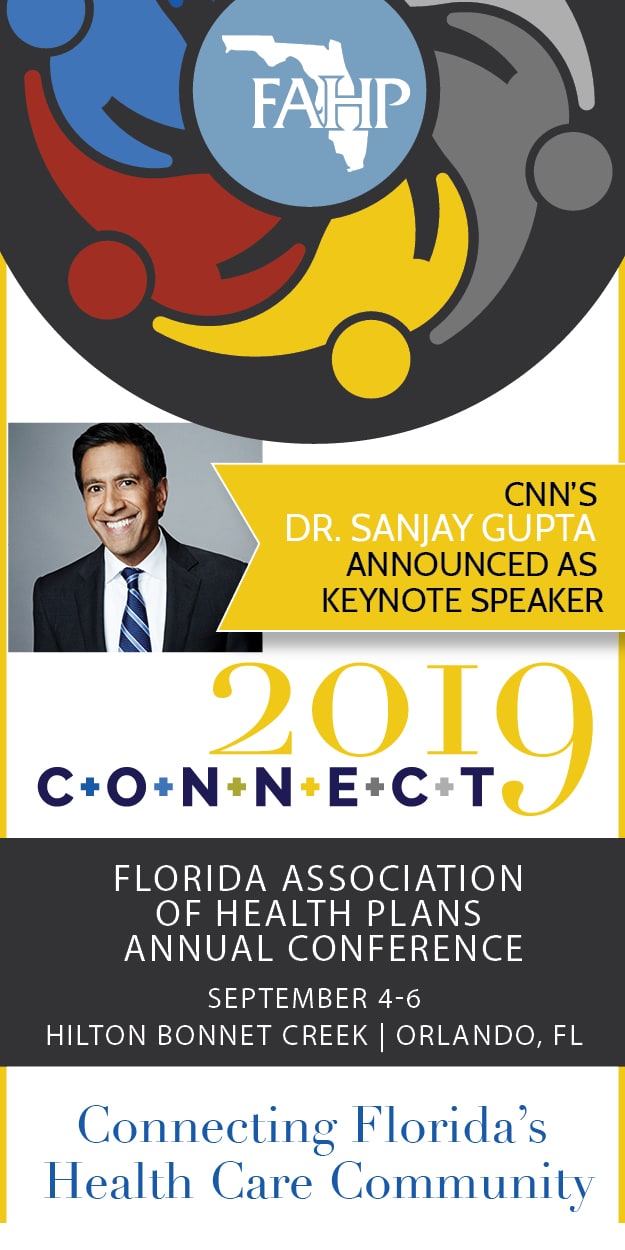 — D.C. MATTERS —
"Donald Trump administration sets plans for 2019 hurricane season after 'wake-up' call of recent disasters" via Michael Collins and Ledyard King of USA TODAY — The administration expanded outreach efforts to states, deployed additional supplies, set up new distribution centers and conducted emergency and response drills as it looks to build on the lessons from its approach to the devastating disasters of the past. Administration officials expressed confidence this week that they are better prepared than in past years to face the challenges of the hurricane season ahead. Trump, who faced withering criticism over his administration's response to Hurricane Maria in Puerto Rico, was briefed by officials from various agencies on preparations for the new hurricane season that officially started this month.
"How will Trump's trade tariffs on goods from China affect marine manufacturers?" via Ed Killer of TCPalm — Trump is imposing tariffs on $300 billion worth of goods, products and raw materials — including aluminum and steel — coming from countries such as China. But will it create uncertainty for those in the marine industry in Florida? Recreational boating contributes $39 billion in annual sales, supports 35,000 businesses and 650,000 jobs. "The ongoing additional threat of tariffs is creating a lot of uncertainty for businesses," said Nicole Vasilaros, National Marine Manufacturers Association senior vice president of government and legal affairs. "This tit-for-tat tariffs is not getting us anywhere, and at the same time, the aim from the administration is, 'We're trying to help the U.S.,' and this is having the exact opposite effect."
"Rick Scott touts $60M Tamiami Trail award during visit to Everglades" via Melissa S. Razdrih of Florida Politics — Last week, Scott took to the Everglades to announce a federal award of $60M to elevate parts of Tamiami Trail that would restore the natural flow of Everglades waterways. Scott thanked Trump and his administration and acknowledged the hard work of colleagues, Marco Rubio and Congressman Mario Diaz-Balart. The award comes after a letter from Scott to U.S. Secretary of Transportation, Elaine Chao, requesting the funds.
"Debbie Mucarsel-Powell calls for impeachment inquiry into Trump" via Alex Daugherty of Miami Herald — Mucarsel-Powell is calling for an impeachment inquiry into Trump after reading the Muller Report. The first-term Democratic Congresswoman who recently flipped a seat when she ousted the incumbent Republican, is not satisfied with the President's attempts to keep House Democrats from getting more information on the report's ambiguous obstruction findings. All eyes are on Mucarsel-Powell going into 2020 election season as her seat is one that often swings between the state's Republicans and Democrats.
"With help of a zombie campaign, Jeff Miller works harder than ever" via Noah Pransky of Florida Politics — Former Congressman Miller is talking regularly to the Trump administration about Department of Veterans Affairs (VA) reform. He's doing it now on behalf of his new lobbying clients, who stand to make billions of dollars through the privatization of veterans' care. To help subsidize his new lobbying career, Miller had tapped his old campaign war chest — about $180,000 in leftover funds from when he left the House in January 2017 — to cut checks to powerful members of Congress. Miller also reported spending thousands of campaign dollars on meals, hotels, and undisclosed self-reimbursements in the months after he left Congress, as he was picking up new clients and starting to lobby the Trump administration.
— DONKEY DEBATE —
"Democrats try for a ratings blockbuster during two nights of presidential campaign debates" via Michael Scherer of The Washington Post — Nearly four years after Republicans captivated the nation with a 12-debate series starring Trump that paved the way for a White House win, Democrats will finally get their chance to counterprogram with their own attempt at a ratings blockbuster. Unlike in 2015, when Democrats scheduled two of their three debates on weekends, party leaders have done everything they can to elevate the importance of the event. Candidates have been digesting briefing books and consuming hours of old debate footage. They have been parrying around the table to get their answers under a minute or with mock contenders at separate lecterns in the case of Sen. Kirsten Gillibrand.
"NBC grapples with 20 candidates, 1 tweeting President in first Dem debates" via Michael Calderone of POLITICO — Trump was always sure to loom over the first official debate of the 2020 primaries as all the Democratic contenders seek to contrast themselves with him. He's giving rare access to both Telemundo and NBC in the days leading up to the debate and could make news during the event as well. That raises the specter of moderators asking candidates to respond in real time to something Trump tweets or seeing him distract from the carefully staged event. "I'm pleased that the President is going to be watching and promoting the event," Rashida Jones, senior vice president of specials at NBC News, told POLITICO. "But our focus is on the candidates and how they plan to lead America."
"Florida is climate change 'ground zero.' But it lacks buzz ahead of debate" via Hannah Morse of the Palm Beach Post — About three-quarters of Florida voters either felt "very concerned" or "somewhat concerned" about climate change, according to a March poll from Quinnipiac University. Sixty-six percent were "very concerned" or "somewhat concerned" that climate change will personally affect themselves or a family member. Yet, when candidates take the stage in Miami, media analysts and policy advocates worry that issues like rising sea levels won't get more than passing attention in a debate hosted in a coastal state where climate change arguably poses an existential threat. "I wish every single candidate would make that their highest priority," said Yoca Arditi-Rocha, executive director of The CLEO Institute, a Miami-based nonprofit that educates the public about climate change. "The crisis really deserves it."
"Dems want candidates to talk climate" via Florida Politics — With Florida Democrats gearing up for two days of debate involving their top 20 Presidential candidates next week, U.S. Rep. Kathy Castor, state Sen. José Javier Rodríguez, and state Rep. Eskamani made an impassioned plea to candidates: address the climate change issue. Sen. Rodríguez said the "stakes couldn't be higher": "We have somebody in the White House who talks about climate change as a Chinese hoax."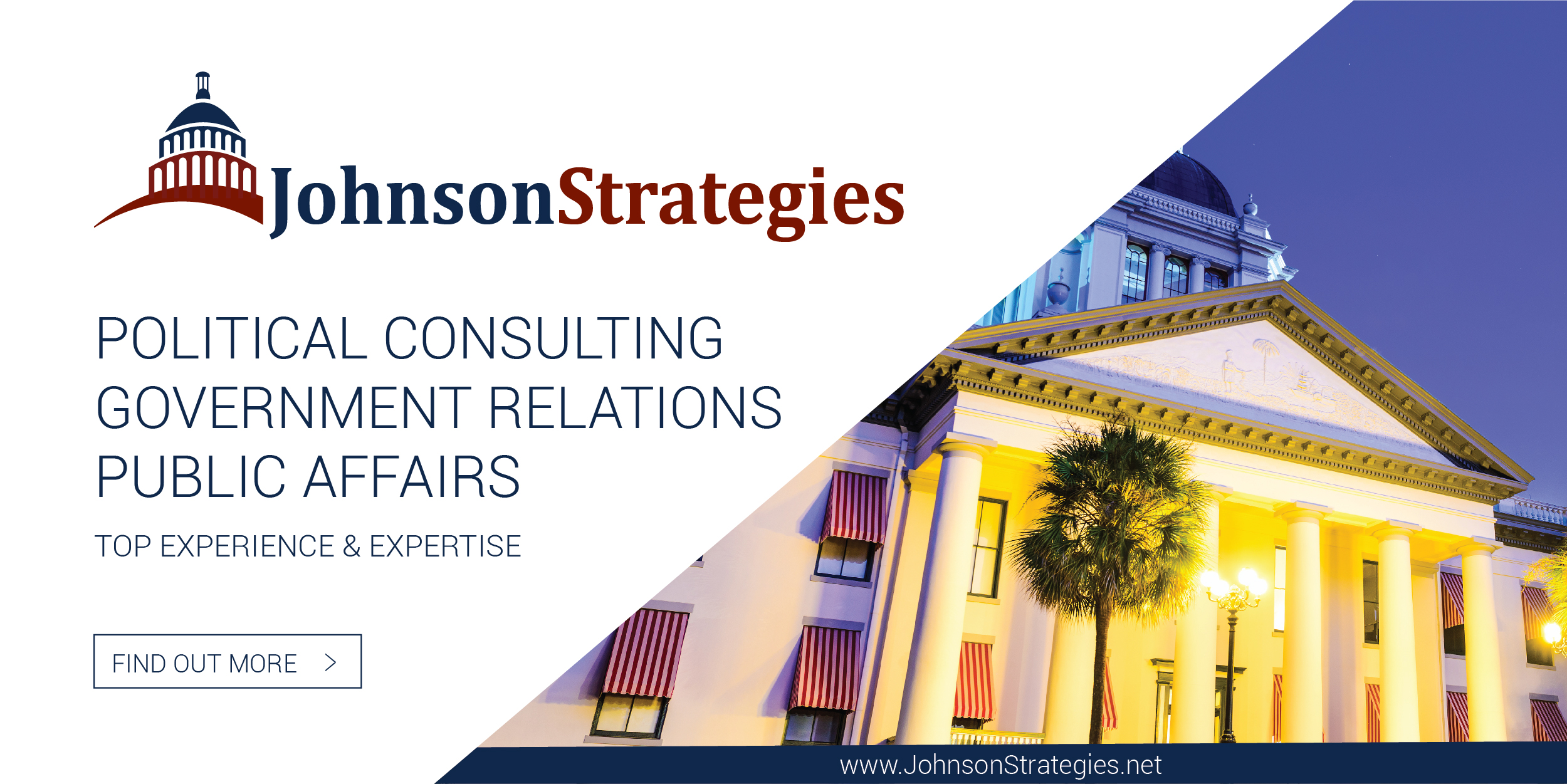 — MORE 2020 —
"Trump reshapes Florida GOP in his own image" via Zac Anderson of Herald-Tribune — When Joe Gruters, a one-time State Senator turned Chairman of Florida GOP, began supporting Trump's presidential bid in 2015, he was alone in a sea of politicians who largely backed Rubio or Jeb Bush. Today, Florida's Republican Party looks much different. The list of Republican politicians in Florida who enthusiastically support the President is long and includes DeSantis, Scott and even Rubio, who once called the President a "con artist."
"Trump's Orlando visit required help from hundreds in local law enforcement" via Tess Sheets of the Orlando Sentinel — Law enforcement agencies from across Central Florida sent reinforcements that tallied in the hundreds to keep the peace during the presidential visit. But the exact number of officers involved in the effort is unclear — as is the price tag. The Orlando Police Department, the primary agency providing security for the event, wouldn't say how many of its roughly 750 officers it assigned to the presidential visit, saying through a spokesman that the agency does not "discuss specific numbers brought in to work an event." An Orlando spokeswoman also wouldn't provide a breakdown of costs incurred by the Police Department during the visit, saying the city doesn't keep track of those numbers because they are too difficult to isolate.
"What if Trump won't accept 2020 defeat?" via Natasha Bertrand and Darren Samuelsohn of POLITICO — One scenario, in particular, has Democrats nervous: the lawsuit-happy Trump contests the election results in court. Even House Speaker Nancy Pelosi has told her party to prepare for the possibility that Trump challenges the 2020 results. Constitutional experts and top Republican lawmakers dismiss the fears as nonsense, noting there are too many forces working against a sitting president simply clinging to power — including history, law and political pressure. "That is the least concern people should have. Of all the silly things that are being said, that may be the silliest," said Missouri GOP Sen. Roy Blunt. "The one thing we are really good at is the transition of power."
"Mike Pence to launch 'Latinos for Trump' coalition in Miami" via Ryan Nicol of Florida Politics — As Trump begins his 2020 reelection push, Vice President Pence will appear in Miami Tuesday to help launch the 'Latinos for Trump' coalition. The Tuesday, June 25 event comes just one day before the Democratic presidential candidates will appear in Miami for the first debate of the 2020 cycle. That debate will span two nights, with 10 candidates debating each evening. The group will aim to help Trump appeal to the Latino demographic in order to fend off whichever Democratic challenger emerges from the crowded field. Trump earned about 33 percent support from Latino voters in 2016, according to exit poll data.
Assignment editors — Representative of Florida's Latino community will hold a news conference to highlight "Trump's toxic agenda and broken promises" ahead of his campaign launch of the "Latinos for Trump" initiative, 3:30 p.m., Union Hall, 4349 NW 36th Street, Miami Springs.
"In immigration rollout, Biden blasts Trump's 'racist invective" via Marc Caputo of POLITICO — Biden criticized Trump's 'racist invective' and called for a pathway to citizenship for illegal immigrants, smarter uses of technology at the border and a new foreign policy direction in Latin America and the Caribbean as part of his presidential campaign's first glimpse of his immigration policy. Biden's announcement, which appeared Monday in a Miami Herald op-ed, was as much a broad outline of his immigration and foreign policy ideas as it was a j'accuse of President Trump.
"Democratic presidential candidates told us about their first trip to Florida. It got emotional." via Steve Contorno of The Tampa Bay Times — Many have relationships with Florida that go back decades, to childhood vacations and their early careers. Some recall seminal experiences here that ranged from coming of age to laying their political foundation. Sens. Cory Booker, Kamala Harris and Gillibrand remember family trips under the Florida sun. Rep. Eric Swalwell survived a family reunion and a hurricane in Miami. Florida is where Sen. Elizabeth Warren met her husband. How many states on the primary calendar can claim as much shared history between the candidates? By one estimate, nearly half of American adults have visited Florida at least once in their lives. No other state is close.
"No, Florida is not redder than Texas" via Nathaniel Rakich of FiveThirtyEight.com — If we compare Quinnipiac's Florida poll to the pollster's national survey, it implies that the Sunshine State is about 4 points more Republican-leaning than the nation. Meanwhile, the Texas poll suggests that the Lone Star State is about 10 points more Republican-leaning than the country. So, Florida is still left of Texas in the national partisan pecking order. Florida went blue in the 2008 and 2012 presidential elections and red in 2016, leading many to think of it as a bellwether state. But the Democratic presidential candidate did worse in Florida than they did in the national popular vote, so the state was actually a bit red relative to the country as a whole.
— THE TRAIL —
"Florida Chamber files legal brief against 'energy choice' amendment" via Florida Politics — The Florida Chamber of Commerce on Friday said it had filed a brief with the Florida Supreme Court "restating its alignment with Attorney General Ashley Moody that the state's high court should strike down the unconstitutional energy proposal." The Florida Chamber's latest brief "outlines the multiple ways in which this proposed amendment is unconstitutional, including violating the single subject rule, engaging in logrolling, (and) substantially altering and performing the functions of multiple branches of government."
"Gabriela Maria de Jesus to challenge future House Speaker Daniel Perez in HD 116" via Ryan Nicol of Florida Politics — De Jesus is a newcomer to the political scene, a master's student at Florida International University inside HD 116, who challenged the incumbent Rep. Perez. This news comes after a recent announcement that Perez is in line to be House Speaker in 2024, barring two important factors, one being he maintain his seat. De Jesus is the first to challenge him in hopes to flip the seat from red to blue.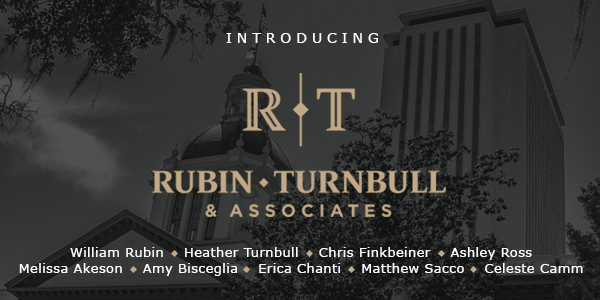 — LOCAL —
"He has publicly criticized Scientology for decades. Now he's running for Clearwater City Council." via Kirby Wilson of the Tampa Bay Times — Mark Bunker, 63, broadcast in a YouTube video last week his intention to run. Bunker said in a subsequent interview he had not decided whether to run for Seat 2, currently occupied by Jay Polglaze; or Seat 3, held by Bob Cundiff. But one thing he has decided: The City Council needs a vocal Scientology critic. Clearwater, Bunker said, has "got a unique problem here in Scientology. And I think the city ought to balance it out with a unique council member who understands Scientology."
"It works for Trump, but how far can Brevard's Bryan Lober push the line on social media?" via Isadora Rangel of FLORIDA TODAY — Brevard County Commissioner Lober appears determined to find out if his behavior is capable of reaching the "he's-gone-too-far" threshold. Take for instance last week's comment, in which he joked he wouldn't mind if Brevard's Democratic Party chair got an abortion: "I can only imagine what a scourge on humanity (and on our economy) her offspring would prove to be given that her litter would likely be raised with an entitlement mentality, zero work ethic, and taught the hypocritically racist and sexist position that the white man is evil," Lober wrote on Facebook. Expressing your views can have consequences, and in the past, it was clear that politicians could doom their career by offending voters.
"How Riviera Beach left the door wide-open for hackers" via Tony Doris of The Palm Beach Post — Ransomware impacted more than 50 cities in the U.S. over two years. This time it was Riviera Beach. What's unique is the city's recent purchase of $800K worth of cybersecurity software to update existing infrastructure they knew was susceptible. Still, between purchase approval in February and the May cyberattack, the software hadn't been installed. We don't know if political influences impacted the speed of bureaucracy this time, but as of right now, city records have not been fully restored.
"Judge refuses to toss perjury charge against Paige Carter-Smith in City Commissioner Scott Maddox case" via Tallahassee Democrat — A judge ruled against Carter-Smith's claim that the line of questioning was ambiguous when she falsely told a grand jury that she was the only person involved with her consulting firm, Governance. Count 39, perjury, will stay on the 47-count indictment against Carter-Smith, Maddox and others, that includes bank fraud, extortion and bribery.
"City payroll hack still under investigation" via Karl Etters of Tallahassee Democrat — The Secret Service and Tallahassee investigators are trying to determine who's responsible for stealing almost half a million dollars from the city via a hack in the payroll system. While 83% of the loot has been recovered, the hack revealed critical vulnerabilities in the system that directly impacted city workers. Fast police response was critical in locating the 112 banks that have been identified as part of the scheme so far.
"Still no action on racism investigation inside Lake County Sheriff's Office" via Noah Pransky of Florida Politics — A spokesperson for the Lake County Sheriff's Office, currently investigating 16 of its own employees, says the office needs more time to consider actions it will take. The Plain View Project published a total of 89 posts it claimed were from active and retired officers at the LCSO; the agency says more than a dozen active deputies and several corrections officers are currently being investigated for violations of internal social media policies. The posts highlighted by the watchdog site include many advocating violence against immigrants, alleged criminals, and political protesters. Other posts mock religious groups, politicians, as well as Walmart employees.
"Maintenance woes plague Duval schools" via Emily Bloch of the Florida Times-Union — Data provided by Duval County Public Schools revealed thousands of incidents between April 2018 and March 2019 where the air conditioning was out inside a classroom, main office, media center, a whole building or a block of rooms. In those 12 months, Duval schools reportedly paid more than $9 million in air conditioning-related maintenance and repairs. Every school day between April 2018 and 2019, Duval schools issued internal work orders for air-conditioning related issues, district records showed. On 169 of the 180 school days reflected in district data, at least 20 schools had work orders. That includes outages during major testing days, as text messages from school facility personnel detailed.
"Legal opinion on sales tax draws criticism" via David Bauerlein of the Florida Times-Union — A first-of-its-kind legal opinion that gives Jacksonville City Council the power to grant or kill the School Board's request for a sales tax referendum is beginning to get criticism. School Board Chairwoman Lori Hershey called the Jacksonville Office of General Counsel's opinion a "bizarre interpretation" of state law that runs counter to the approach taken by every other Florida county. City Council member Joyce Morgan said the opinion dumped the question about a referendum "in our laps." "I didn't want it," Morgan said. "I just thought the School Board should be able to do what they needed to do because that's their job. But now it's on our shoulders."
"Questions surround Manatee School District's planned use of extra tax revenue" via Giuseppe Sabella of the Bradenton Herald — More than one year after Manatee County voters approved a one-mill increase on property taxes, the school district has yet to finalize its spending plans, and recent meetings have only added to the ongoing confusion. It said Manatee would use part of the tax revenue to expand career and technical education, along with programs for science, technology, engineering and mathematics. District officials believe they can use added tax revenue to buy technology and other equipment for classrooms. Speaking at a meeting of the Citizens Financial Oversight Committee, a group of volunteers who oversee the referendum money, Superintendent Cynthia Saunders said she verified her opinion with state auditors. Several days later, the state seemed to refute such claims in an email.
"Kissy faces, 1 a.m. serenades among school official's texts" via Ryan McKinnon of the Sarasota Herald-Tribune — Jeff Maultsby, the chief operating officer for the Sarasota County School District, singing along with the 1982 funk song "The Man is Home Tonight," letting Cheraina Bonner know he was thinking of her. "Ms. Raina! I'm in the haven — (singing) 'The man is home tonight,'" Maultsby said in a video message he sent at 1:08 a.m. on Dec. 25. "Here I am Ms. Raina. I ain't gonna show you what I'm doing. I'm just gonna talk to you." It was one of 831 text messages exchanged between the school district's second-ranking administrator, who was hired last year, and Bonner, his new administrative assistant. Bonner has filed two complaints against the school district for what she alleges is sexual harassment.
"Spending, 'rebranding efforts,' raise questions about Hillsborough's soon-to-be-gone civil service Board" via Anastasia Dawson of the Tampa Bay Times — Hillsborough's Civil Service Board has been hollowed out in recent years, with most of its key functions stripped away. Come October 1, the 68-year-old agency will be abolished completely, courtesy of Florida lawmakers. Kevin Beckner, the Civil Service Board's executive director and a former Hillsborough County commissioner, said his agency had a legal imperative to keep spending it's $1.93 million annual budget in a way that would serve county employees. Hillsborough County Tax Collector Doug Belden said the bigger waste would be to let the agency continue searching for new ventures in an attempt to justify its existence. And though its official demise is less than four months away, the agency continues to spend.
"Why Airbnb is making it harder for Miami locals to find a place to rent" via Taylor Dolven, Kyra Gurney, and Douglas Hanks of the Miami Herald — The problem for locals: More houses, apartments and condos available on home-sharing platforms translates into fewer options for those who live here full time. As Miami-Dade faces a crisis in housing affordability with a 130,000-unit deficit, as many as 13,500 existing units in good condition sit unavailable to the people who need them. A 2019 Miami Herald analysis of Airbnb data available through new third-party sites and interviews with Airbnb entrepreneurs suggests an increasing number of investors are converting Miami rentals into residential hotel rooms, leaving locals with fewer rental units. Miami real estate entrepreneurs are picking up on the obvious economic incentives, and affordable housing experts say the practice is undoubtedly having an impact.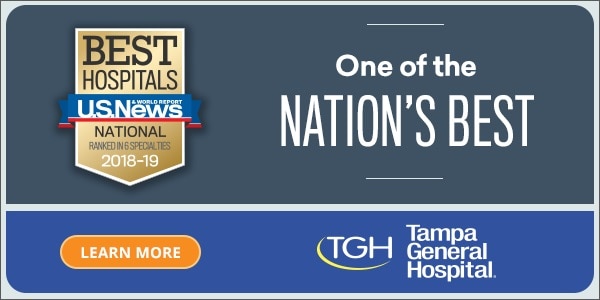 — OPINIONS —
"Trump's ticket to a second term: A new running mate." via Adam Goodman for the Tampa Bay Times — Something is missing. Something fresh, something new, something different. The president, whose audience ratings soared in Season 1, could use a fresh storyline for Season 2 if he wants to deepen his claim to the throne. Enter Nikki Haley, stage right. The Democrats may have no answer for her. The chess move ahead is obvious. Reassign Vice President Pence to lead Homeland Security (a temporary head is currently in place), so he can command the president's front burner issue: immigration/border security. Then, elevate Haley to run for vice president. The rationale to replace Pence, a dutiful Trump lieutenant, is not without precedent. FDR had three vice presidents; Jefferson, Lincoln and seven other presidents had two.
"Democrats can win in Florida in 2020" via Andrea Christina Mercado of The New York Times — If the Democrats are serious about winning in 2020, they need to invest in organizing more meaningfully. And they should target people who have long been ignored by both parties, so-called low-propensity voters. The state is trending in the Democrats' favor. Democratic outreach lagged in 2018 partly because the party was slow to embrace Andrew Gillum and his bold platform after he upset the establishment in the primaries. And the party wrongly assumed Trump's repugnant anti-immigrant policies and rhetoric would do the work for it. But fear does not mobilize voters of color; you cannot scare people into engagement.
"Joe Biden gaffe is much ado about hardly anything" via Bill Cottrell of the Tallahassee Democrat — Biden's remarks about candidates being able to speak politely with even their worst political enemies sends a bad signal for the tenor of the Democratic presidential campaign. Is that what we want? A competition to see who can be the most self-consciously "woke" candidate? At a campaign fundraising event last week, he said Congress used to be a lot more collegial — you could oppose everything somebody stood for, but still communicate about issues. But you know what? He was right. The ability to work with your adversaries is a good thing. He didn't say anything so awful unless you're really trying to be offended.
Republican stranglehold turns Florida red" via the Tampa Bay Times editorial board — It's obvious that legislating is a team sport and bipartisanship is a quaint notion. There are no reliable checks left on Republicans running roughshod over the Florida Constitution, the public schools, the environment, local government or the will of the voters. What can voters do who oppose Florida's far-right turn? First, look around your communities now and recruit more moderate candidates for the Legislature in 2020 — regardless of whether they are Republicans or Democrats. Second, sign petitions being circulated for constitutional amendments. Third, become an informed voter in 2020. Read up on the voting records of incumbents. Attend candidate forums. Ask questions about the issues you care most about. And vote your conscience, not the party line.
"Florida has a gambling problem and DeSantis should admit it" via David Whitley for the Orlando Sentinel — The state might officially admit it's addicted to gambling. The gambling, in this case, is the Florida Lottery. Lawmakers fell under its financial trance decades ago, though the real victims have been Florida's poor and schoolkids caught in the "Funding for Education" scam. DeSantis has a bill that would put warning labels on lottery tickets. He should sign it for a lot of reasons, not the least of which is it's unbecoming for a governor of any state to seem like a casino pit boss. The labels would read "Warning: Lottery games may be addictive," or "Play Responsibly." Naturally, lottery proponents are freaking out. His signature would make Florida the first state to put warning labels on lottery tickets.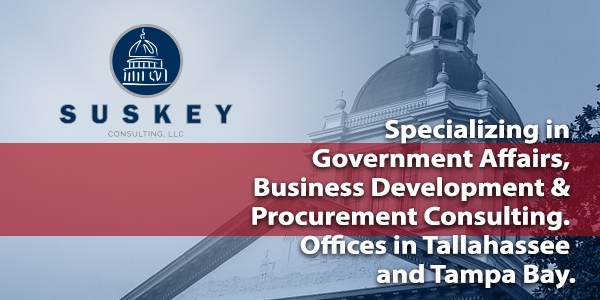 — MOVEMENTS —
"DeSantis makes two judicial appointments in Central Florida" via Florida Politics — DeSantis on Friday announced the appointments of Michael Kraynick and Diego Madrigal III to the 9th Judicial Circuit Court bench for Orange and Osceola counties. Kraynick, 36, of Winter Park, is a partner at Godbold, Downing, Bill and Rentz law firm, according to a release from the Governor's Office … Madrigal, 36, of Orlando, is an associate at The Pendas Law Firm.
Personnel note: Bobby Caina Calvan hired for Associated Press Tallahassee bureau — He most recently was collaborations editor for Reveal Local Labs, "foster(ing) news partnerships that produce investigative journalism," according to an online bio. Before that, he was with the nonprofit Fund for Investigative Journalism and was AP's statehouse reporter in Helena, Montana; a national political reporter for The Boston Globe and a health care reporter for The Sacramento Bee. "The native of the Philippines grew up on a dairy farm at the foot of the Ko'olau Mountains in Hawaii … has a legal studies degree from UC Berkeley and is fluent in Ilocano, a major Filipino dialect." Calvan replaces Gary Fineout, now with POLITICO Florida.
— ALOE —
"Another scooter company? Yes — but hometown player Bolt believes there's room to ride" via Bob Wile of the Miami Herald — Bolt, officially known as Bolt Mobility, was founded in March 2018 by entrepreneurs Kamyar Kaviani and Sarah Haynes, with investment from Miami-based firm Rokk3r Fuel and California investment group The Yucaipa Companies, founded by billionaire Ron Burkle. It launched in Fort Lauderdale and Northern Virginia in March and, with the start of the City of Miami's District 2 pilot project in April, Miami. Its brand ambassador is, of course, Olympic sprinter Usain Bolt. A city spokesman said data on ridership levels for the pilot had not yet been compiled. A bill signed by DeSantis made scooters legal throughout Florida.
Florida Poly President Dr. Randy Avent guests on latest "Fluent in Floridian" podcast — Avent has led Lakeland's Florida Polytechnic University to go all-in on STEM studies. In his conversation with SalterMitchell PR President Heidi Otway, he discusses the many fields of study for students at Florida Poly, including "brain mapping, autonomous vehicles and quantum communications." And, "when students aren't in the classroom or library working hard, they're likely to find Dr. Avent enjoying the beautiful campus, taking part in ping-pong tournaments or attending the annual integral bee on campus," according to a news release. The podcast can be heard here.
"Regulators approve merger of Harris, L3; deal to close June 29" via Dave Berman of FLORIDA TODAY — The combined company — which will have about $16.4 billion in annual sales — will be based in Melbourne. The two companies have a combined stock market value of about $44 billion. Harris is one of the Space Coast's largest employers, with about 6,800 employees in Brevard County and 17,500 worldwide. L3 has about 100 employees in Brevard County and 31,000 worldwide. The merger could bring more jobs to Brevard County, although the companies have not announced their plans for employment shifts.
"South Floridian wins $15 million in lottery scratch-off game" via Wayne Roustan of the South Florida Sun-Sentinel — Angel Manzanarez bought the winning ticket at a 7-Eleven at 8100 W. McNab Rd. in North Lauderdale. The convenience store will receive a $30,000 bonus commission for selling the winning scratch-off ticket, lottery officials said. Manzanarez went to the lottery's Tallahassee headquarters to claim his $15 million top prize and chose to receive his winnings as a one-time, lump-sum payment of $10,440,000. The $30 Gold Rush Special Edition Scratch-Off game was launched in February.
— HAPPY BIRTHDAY —
Belated wishes to Lena Juarez, Reps. Daniel Perez and Joy Goff-Marcil, as well as our favorite Weatherford, Drew and Heather Youmans. Celebrating today are Florida Supreme Court Chief Justice Charles Canady, Blake Dowling, one of St. Pete's best, Mario Farias, Katie Flury of GrayRobinson, Tara Price, and our dear friend Rich Newsome.
—
Sunburn is authored and assembled by Peter Schorsch, Phil Ammann, Jim Rosica, and Drew Wilson.
The post Sunburn — The morning read of what's hot in Florida politics — 6.24.19 appeared first on Florida Politics – Campaigns & Elections. Lobbying & Government..