She Said Yes — Congratulations to Kristin McDonald of Hill+Knowlton and Mike Grissom, now with Becker & Poliakoff on their engagement. He popped the question at the Piazzale Michelangelo in Florence. 
—
Welcome to the world — Iris Daniella Grace, the fifth child (their fourth daughter!) of Iris and Brett Doster, a top Republican political consultant. "Thank you for your prayers for Iris," Brett wrote on Facebook. "She's doing well and is on the mend."
—
Gov. Ron DeSantis will put pen to paper this morning, signing his first budget since being sworn in as Governor.
The $91.1 billion spending plan is the largest ever for Florida and still will be — with a couple of billion dollars to spare — even if DeSantis does the expected and prunes it down by $100 million or so.
The Governor hasn't given many details on his strikethrough targets, though he did say last week that his office has identified some "juicy targets."
It's possible some of those targets will align with the $133 million in "budget turkeys" highlighted by Florida TaxWatch, the business-backed taxpayer watchdog.
Either way, the budget is nothing short of a win for DeSantis, who went two for two on his biggest requests.
He called on lawmakers to pump cash into water quality projects, and they did to the tune of nearly $700 million.
He also requested more money for the Hurricane Michael recovery effort. The Legislature assented with $220 million for a wide array of projects in the Panhandle.
The budget made it to DeSantis' desk last Friday, and he has until June 29 to sign it.
— SITUATIONAL AWARENESS —
—@RealDonaldTrump: Iran made a very big mistake!
—@thecjpearson: Joe Biden once called school integration "the most racist concept you can come up with." He called his token black friend — @BarackObama — the first mainstream African-American who was "bright and clean." I guess racism is excusable if you're a white liberal?
—@ArthurDelaneyHP: Almost forgot about this, but yesterday, Matt Gaetz burst into the Speaker's Lobby all upset and demanded to know which reporter is asking all his colleagues if they hate him.
—@Fineout: During bill signing in Sarasota, @GovRonDeSantis noted that he placed a prayer in the Western Wall during his trip to Israel — "I prayed for no hurricanes this year … Hopefully, we're covered."
—@BruceRitchie: .@GovRonDeSantis holds ceremony in Sarasota to sign red tide research bill sponsored by @JoeGruters, who wasn't there. "Where is Joe today?" FL Senate Prez @BillGalvano asks.
—@ChrisSprowls: Great news for Citizens Ratepayers! The passage of AOB reform has resulted in a reduction of the proposed rate increase. Thank you @RepJoseOliva @BillGalvano @JimmyPatronis @bob_rommel and all of those who championed this reform.
—@Jason_Garcia: Lemme tell you a story: Disney spent $1 million last year on the campaign to keep a property tax cap in the Florida Constitution. That tax cap saved Disney more than $6 million in property taxes last year alone. The end.
—@jessrgpol: Happy birthday to @samanthajgross who is patriotically spending her bday at this legislative panel in Hollywood because the free press never stops
—@Bearlando: June begins Florida black bear mating season & the amorous and lusty are more active, traveling farther in search of a mate. #Bears may turn up in places with a lot of food like your neighborhood. Don't let your backyard become a singles bar for bears. Lock up trash.
—@CarmodyJr: Celebrating 25th World Cup anniversary with an eye on @united2026 games. Honored to host today's panel discussing the 1994 World Cup games in Orlando. Thank you to incredible #GO26 partners @GreaterORLSport, @OrangeCoFL, and @Citybeautiful. It all starts with GO.
— DAYS UNTIL —
First Democratic presidential debates in Miami — 5; "The Loudest Voice," about Fox News and Roger Ailes, premieres — 9; "Spider-Man: Far From Home" opens — 11; Independence Day — 13; 50th anniversary of Apollo 11 moon landing — 29; "Once Upon a Time … in Hollywood" premieres — 35; Second Democratic presidential debates in Detroit — 39; "Beverly Hills 90210" reboot premieres — 47; Taylor Swift's new album, 'Lover,' released — 63; Florida Gators opens vs. Miami football — 64; St. Petersburg primary election — 66; UCF Knights football opens vs. Florida A&M — 69; USF Bulls football opens vs. Wisconsin Badgers — 70; FSU Seminoles football opens vs. Boise State — 71; Labor Day — 73; First Interim Committee Week for 2020 Session — 87; Morning" Joe Scarborough releases "This Ends Badly: How Donald Trump Conned America" — 88; "Joker" opens — 105; Florida Chamber Future of Florida Forum begins — 129; Scott Maddox trial begins — 136; 2019 General Election — 138; 3rd Annual Florida Internet and Television FITCon starts — 140; 2020 Session begins — 207; Iowa Caucuses — 227; New Hampshire Primaries — 235; Florida's presidential primary — 270; 2020 General Election — 501.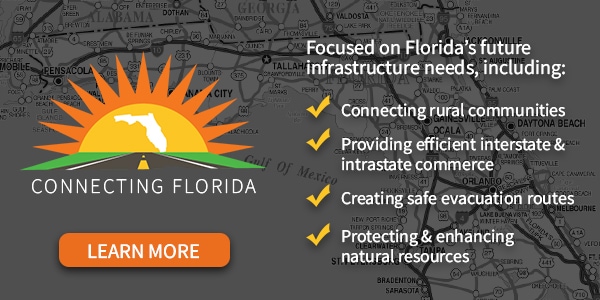 — TOP STORY —
"Another sex abuse allegation at Homestead shelter" via Ana Ceballos of the News Service of Florida — Florida officials received a report in May of alleged child sexual abuse at the Homestead migrant shelter, marking the seventh report of such abuse at the controversial federal facility. Records housed with the Florida Department of Children and Families indicate the May report was sexual in nature, between two minors, but no details were provided due to confidentiality issues. The department, which is the top child welfare agency in Gov. Ron DeSantis' administration, said it "erroneously accepted" the May report, which has been referred to the federal government. "The report has since been closed as DCF does not have jurisdiction to conduct child protective investigations at this federal facility," DaMonica Smith, a department spokeswoman, said.
— DATELINE: TALLY —
"Ron DeSantis in better shape with Florida voters than Marco Rubio, Rick Scott" via the Sunshine State News — Quinnipiac University released a poll showing that DeSantis has the approval of 55 percent of voters while 22 percent disapprove of him and 23 percent are not sure. Most Republicans — 83 percent — approve of DeSantis, but the Governor also gets good marks with independents with 51 percent approving of him and 23 percent disapproving of him. Democrats lean against the Governor, but 35 percent of them approve of him while 40 percent disapprove of him. Rubio gets mixed marks in the poll with 45 percent approving of him and 41 percent disapproving of him while 14 percent are not sure. Scott is slightly underwater in the poll with 41 percent approving of him and 44 percent disapproving of him while 15 percent are not sure.
"DeSantis signs red tide research bill" via Florida Politics — DeSantis signed a bill that will pump $18 million into red tide research over the next six years. The legislation, SB 1552, establishes the Florida Red Tide Mitigation and Technology Development Initiative that will fund a red tide institute at Mote Marine Laboratory in Sarasota. That institute will be provided with $3 million in state money a year for the next six years. The law also creates an Initiative Technology Advisory Council that will be chaired by the head of Mote Marine Laboratory, currently Michael Crosby. "Today it is clear that when it comes to our environment and the impacts of red tide, Gov. DeSantis doesn't just talk the talk, he follows through with decisive action," Crosby said.
Tweet, tweet:
This is big for the future of our beautiful state. https://t.co/zYvoAZh4L0

— Chip LaMarca (@ChipLaMarca) June 20, 2019
"DeSantis announces new round of funding aimed at Hurricane Irma recovery" via Ryan Nicol of Florida Politics — Gov. DeSantis announced Thursday that $140 million dollars would be funneled to communities recovering from Hurricane Irma to help build affordable housing in those areas. That money will be paired with another $21.1 million to help recovery efforts in Monroe County. "I'm proud to announce $140 million in funding to assist Floridians recovering from the devastation of Hurricane Irma," DeSantis said in a release on the affordable housing funds. "Communities across our state have demonstrated incredible resilience following recent natural disasters and my administration remains committed to assisting in recovery efforts with all available resources."
"Four firms pitch proposals for state plane" via the News Service of Florida — The state will consider aircraft owned by Embraer Executive Aircraft Inc., Avionics Enterprise LLC, Learjet Inc. and Textron Aviation Inc. Of the four vendors, only representatives from Embraer Executive Aircraft Inc. were present at a meeting. The bidding process gives members of the public a glimpse of what the state is considering as it tries to find a plane for DeSantis. For example, the state said the aircraft will not be operated outside the United States and is expected to be flown about 400 hours a year. Also, the state plans to finance 100 percent of the aircraft's purchase price. The state budget includes $3.8 million for a plane, pilots and maintenance staff.
"Nikki Fried's smiling face will stick around" via The News Service of Florida — Democratic Agriculture Commissioner Fried's smiling face won't immediately disappear from most gas pumps, even as Republicans seek to prohibit such displays. With Department of Agriculture and Consumer Services inspectors conducting sweeps statewide for illegal "skimmer" devices intended to steal credit card information, many pumps will have the bright yellow, green and blue stickers well beyond July 1, the start of the upcoming fiscal year. Asked about the stickers last week, Fried said she will follow a requirement Republican leaders placed in a budget implementing bill (SB 2502) to limit stickers affixed to gas pumps to only "a combination of lettering, numbering, words, or the department logo."
"Darryl Rouson files bill to ban gay discrimination in schools receiving vouchers" via William March of the Tampa Bay Times — State Sen. Rouson is filing legislation to prohibit discrimination against gay students by private schools receiving public money in the form of tuition vouchers. Rouson filed the bill responding to a June 14 Orlando Sentinel story about millions of state dollars going to religious schools that expel or refuse to admit gay students. "Florida is a very diverse state that should be very inclusive, particularly this month when Pulse is being remembered and pride is being celebrated," he said. "We should be tolerant of human beings who have a different sexual orientation."
St. Johns Chamber of Commerce holds annual 'Legislative Update Breakfast' — Sen. Travis Hutson and Rep. Paul Renner, along with St. Johns County Commission Chairman Paul Waldron and St. Augustine Vice Mayor Leanna Freeman will headline the annual 'Legislative Update Breakfast' today at 8 a.m.
The breakfast is in Shell Hall in the World Golf Hall of Fame Museum in World Golf Village.
The lawmakers will speak about effects on St. Johns County from the recently concluded 2019 Legislative Session, and upcoming priority issues facing the county.
"We are eager to hear from our elected officials," Chamber President and CEO Isabelle Renault said. "We learn a lot at this annual event and appreciate their time and interest."
To register, visit www.sjcchamber.com and go to the calendar of events or call (904) 829-5681. Admission for chamber members is $40. Non-members can call Erin Johnson at 904-829-5681 for information.
— STATEWIDE —
"Florida wants to import medicine from Canada. But how would that work?" via Selena Simmons-Duffin of NPR — The Florida law imagines negotiating with the federal Department of Health and Human Services to establish a pilot program to buy these medications from Canada in bulk. "The state would contract with a wholesaler in Canada, who would provide certain high-cost drugs that the state identifies to a wholesaler in Florida," said Trish Riley, the executive director of the National Academy for State Health Policy. So Floridian patients who have a prescription for one of those drugs would just go to their pharmacy and pick up their medicine as usual — all the importing from Canada would be happening in the background.
"Florida's under-70 population now majority-minority" via Langston Taylor of the Tampa Bay Times — According to census population estimates, white, non-Hispanic people still make up 53.5 percent of all Florida residents but just 49.9 percent of those younger than 70 years old. Florida crossed this demographic threshold in 2018, according to estimates of the nation's population on July 1 of that year, part of a national trend of increasing racial diversity. In total, the state was home to 21,299,325 people as of July 1, trailing only California and Texas. Florida's racial minorities totaled 9,900,155 people. On their own, the state's racial minorities would form the nation's 11th-largest state, nearly as populous as Michigan.
"Investigation into 27 possible Dozier School graves to begin in July" via Nada Hassanein of the Tallahassee Democrat — The Florida Department of State announced Thursday an investigation will begin in July into "anomalies" discovered earlier this year near the former Arthur G. Dozier School for Boys in Marianna, a reform school where abuse and neglect occurred for decades in the 1900s. Earlier this year, a cleanup contractor inspecting the former reform school's grounds found 27 possible graves. To research and investigate the area, the Department of State is entering into an agreement with Erin Kimmerle at the University of South Florida's Anthropology Department, who has led groundbreaking research into Dozier School remains. This past Legislative Session, $850,000 was appropriated to fund the investigation.
"Florida inmate indicted for federal building bomb threats" via The Associated Press — The U.S. attorney's office says 24-year-old Noah Stirn is now in federal custody. He is accused of making the threats from a state prison near Pensacola while serving time for vehicle theft and witness intimidation. The indictment by the U.S. attorney for the northern district of Florida says Stirn mailed letters to agencies threatening to use car bombs and other explosives in buildings in Pensacola and the U.S. District Court in Miami. Stirn said the attacks were "for the cause of the Islamic State." FBI agents say Stirn admitted sending the letters, which he signed.
"Q-poll: Floridians support raising the minimum wage, disagree on exact numbers" via Ryan Nicol of Florida Politics — A new survey from Quinnipiac University shows Floridians overwhelmingly support raising the state's minimum wage from its current floor of $8.46 per hour. A proposed constitutional amendment would do just that. The measure, backed by a group called Florida For A Fair Wage, would push the state's minimum wage to $10 per hour in 2021. The minimum wage would then go up by $1 per hour each year until it hit $15 an hour in 2026. But according to Quinnipiac's numbers, Florida residents aren't so sure about pushing the minimum wage quite that high. When asked whether they'd back a minimum raise hike, 76 percent of respondents indicated they would do so. Just 20 percent say they were opposed.
"Cannabis legalization strong in poll" via A.G. Gancarski of Florida Politics — A poll released by Quinnipiac suggests that an "all-time high" number of Floridians want legalized, adult-use cannabis. "Florida voters support 65 — 30 percent … allowing adults to legally possess small amounts of marijuana for personal use. Republican divided 48 — 48 percent … every other listed group supports the measure. Voters would support 61 — 34 percent the sale of legal marijuana in their community," the pollsters assert. Even voters over 65 years of age back legalization, at 52 percent of the cohort. Whites, African Americans, and Hispanics all support legalization with between 66 and 68 percent.
"Report: Florida will have to spend $76 billion to prepare for sea level rise" via Scott Powers of Florida Politics — Nowhere in the United States is more vulnerable to climate-change-induced sea level rise than Florida, where $76 billion would have to be spent in the next 20 years just to build seawalls to standards to protect against routine 2040 storm surges, a new report declares. Center for Climate Integrity unveiled a new study declaring the national cost of seawalls in vulnerable, low-lying areas would be more than $400 billion. Numerous Florida counties are among the most impacted, with 22 facing more than $1 billion each in projected costs, according to the report.
"Dave Aronberg, Bob Butterworth to advocate for enforcing animal cruelty laws" via Ryan Nicol of Florida Politics — Palm Beach State Attorney Aronberg and former state Attorney General Butterworth have been joined the board of a new national organization aimed at ensuring laws against animal cruelty are properly enforced. In a statement on his selection to the group, Aronberg argued that preventing animal cruelty can serve as a conduit to stopping other crimes. "There is a documented link between animal cruelty and domestic violence," Aronberg said. "Those who engage in this despicable crime demonstrate a lack of empathy for the suffering of others, which will often manifest itself in other violent crimes."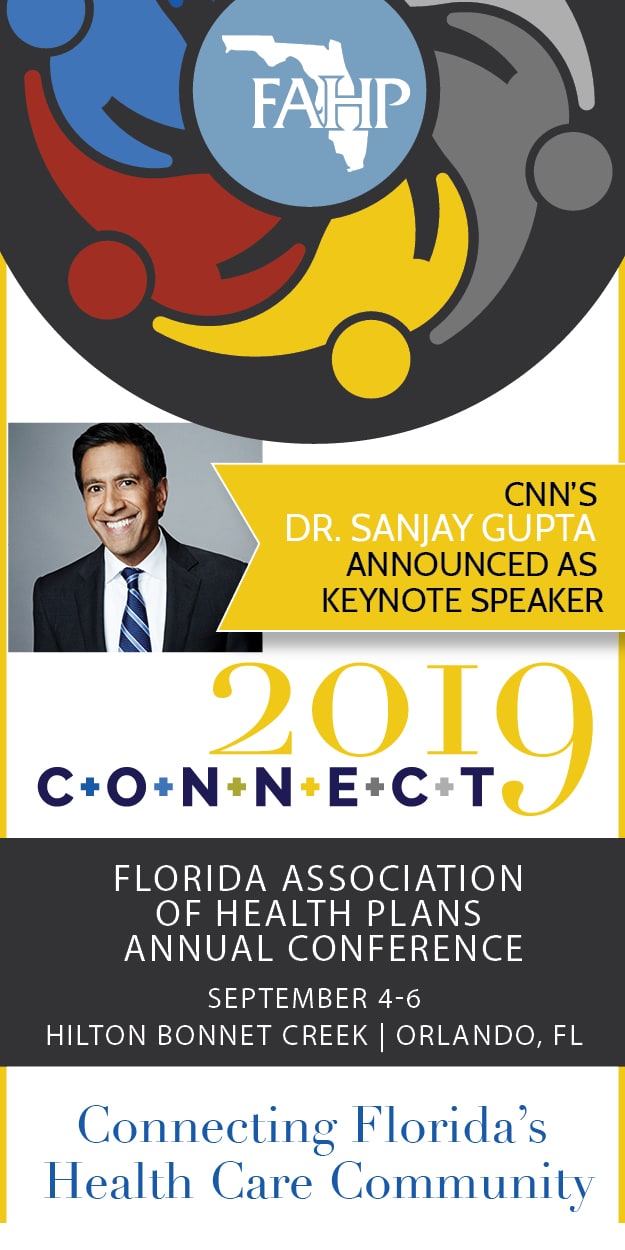 — THE TRAIL —
"Ted Yoho eyes 2020, endorses Donald Trump" via Andrew Caplan of the Gainesville Sun — When Yoho first ran for office, he set his own term limits at four, while taking aim at incumbent "career politicians" along the campaign trail. It was a promise he consistently made each election, most recently in 2018. But the Republican Congressman may now have other plans. Yoho has filed a statement of candidacy form for the 2020 election with the Federal Election Commission. He has quietly raised $10,500 this year and reestablished his Ted Yoho for Congress committee. He attended Trump's reelection campaign rally in Orlando this week. The President gave him a shout out during the rally and previously endorsed the Congressman last year. Yoho on returned the favor by formally endorsing Trump's 2020 run.
"Democrat Hendrith Smith files to challenge Darren Soto in CD 9" via Scott Powers of Florida Politics — Smith, 29, who runs Mayflower Plymouth Capital LLC, described himself as a conservative Democrat who is running on an economic platform. Smith said he worked for a couple of years on the Merrill Lynch wealth management team; that experience helped shape his career and perspectives. A graduate of Bethune-Cookman University who has moved back and forth between Central Florida and the Maryland, Virginia, Washington D.C., area over the past few years, he is the author of several self-published books, The Wealth Reference Guide, Essays on Capitalism and the U.S. Economy, Essays on The Banking Industry, and a poetry anthology, The Pursuit of Happiness.
"Second Republican files to succeed Bill Montford in SD 3" via Florida Politics — There could be a Republican Primary in the race to replace term-limited Democratic Sen. Montford next year. Marva Harris Preston of Crawfordville entered the Senate District 3 race Wednesday, setting up a possible primary bout with Benjamin Horbowy, a Tallahassee Republican who filed his paperwork in early April. SD 3 includes Calhoun, Franklin, Gadsden, Gulf, Hamilton, Jefferson, Leon, Liberty, Madison, Taylor and Wakulla counties. It has a strong Democratic lean. Democratic Rep. Loranne Ausley is looking to keep the seat blue in 2020. She announced her candidacy in August and has built up a substantial campaign fund. As of May 31, her campaign had about $190,000 banked. Her political committee, Florida 2020, is stocked with another $73,000.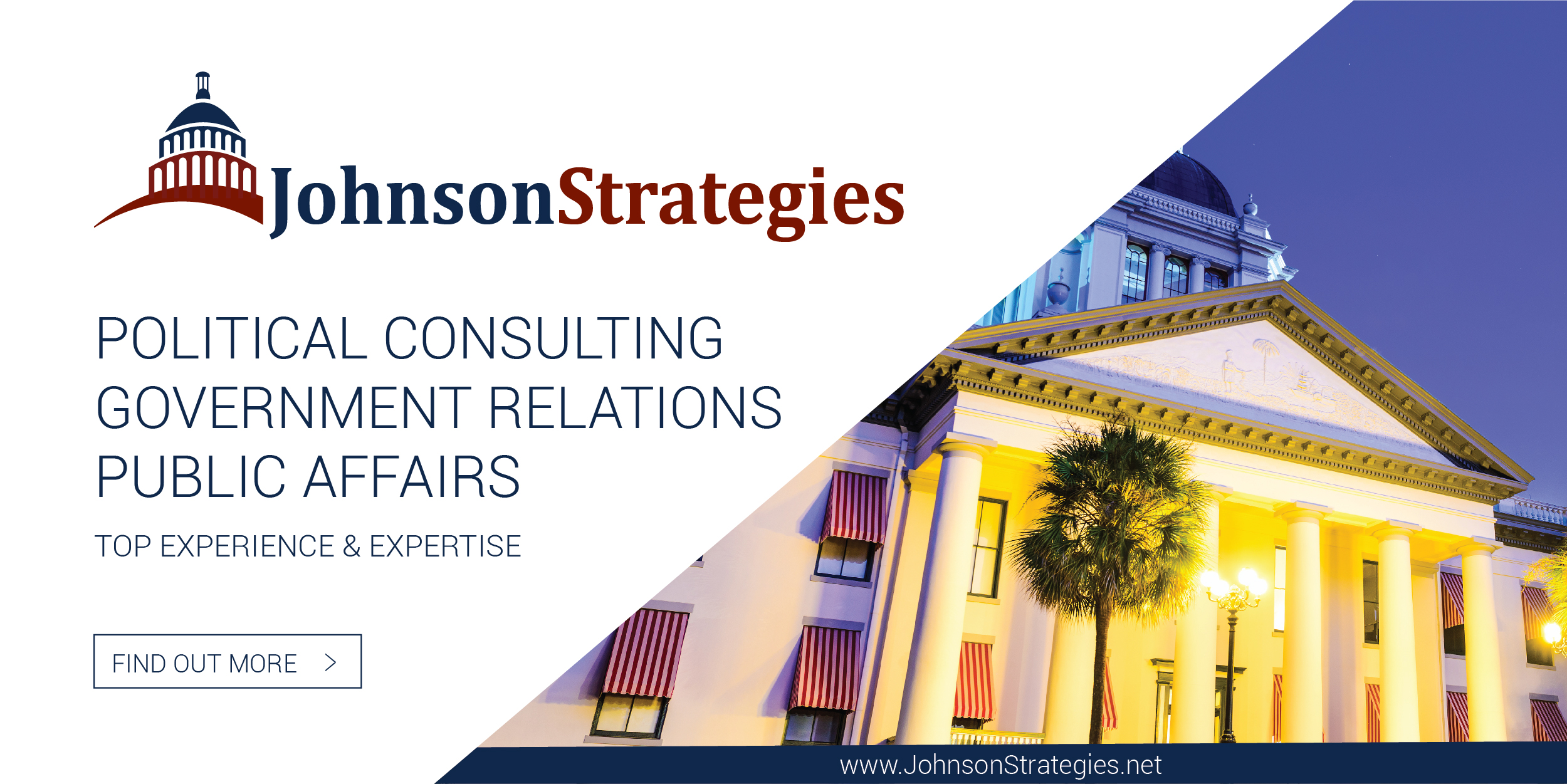 — 2020 —
"Trump, wooing Hispanic voters, starts in Miami" via Matt Dixon of POLITICO Florida — Vice President Mike Pence will roll out "Latinos for Trump" in Miami a day before Democrats land in the city for their first debates. The activity has underscored what's already apparent: Florida and its 2.2 million Hispanics voters are key to Trump's bid to remain in the White House. Trump's first-term policies have drawn heavy backlash from Hispanic communities, but his campaign hopes a healthy economy and branding Democrats as socialists can move some of those critics into his column. For Trump, next week's launch is less about winning Florida's Hispanic-heavy communities but making sure Democrats don't run up the margins too much. Florida Lt. Gov. Jeanette Núñez will co-chair the Latino effort.
"Destiny dead for Florida Democrats as GOP appeals to Hispanic voters" via David Smiley of the Tampa Bay Times — The state's 2.2 million Hispanic voters make up an outsized portion of Florida's electorate, and nearly two-thirds voted in 2016 for Hillary Clinton. Last year, Trump's hard-line immigration policies and rhetoric contributed to sweeping Republican losses around the country as strong Hispanic turnout helped Democrats take the House. But the belief in demographic destiny is dead among Florida Democrats, crushed in November by victorious Trump-backed candidates who more than reversed his 2016 losses among Sunshine State Hispanics. In races decided by the thinnest of margins, Florida's Hispanic voters swung back to the right just enough to deliver wins to two of Trump's top allies, keeping the Governorship in conservative hands and turning over a U.S. Senate seat to the Republicans.
"Hollywood's top gay donors have mixed feelings about Pete Buttigieg" via Ted Johnson of POLITICO Magazine — As historic as Buttigieg's candidacy might be, a number of Hollywood's most prolific LGBTQ donors aren't ready to commit to him exclusively just yet. Many of Hollywood's influential base of bundlers and donors are backing multiple candidates, spreading their money around, contributing to other politicians with whom they have longtime relationships and who have their own long track record on LGBTQ issues, like Kamala Harris and Joe Biden. Most of all, bundlers are looking for the candidate "who has the best plan and strategy to beat Donald Trump," as one activist put it. And that is still an open question.
"Buttigieg, Eric Swalwell to appear at Latino legislators' gathering in Miami" via Ryan Nicol of Florida Politics — That gathering is hosted by the National Association of Latino Elected and Appointed Officials (NALEO). The group's 36th annual conference is at the InterContinental Hotel in Miami and runs through Saturday. Buttigieg will appear to speak before the group at 9 a.m. Friday morning. Swalwell will follow that up with a talk at 10 a.m. Their time in South Florida will be short-lived, however. Buttigieg is scheduled to appear in South Carolina Friday afternoon to meet with local leaders at a Florence church. Swalwell is also heading to the Palmetto State to meet with the South Carolina Young Democrats.
"Kamala Harris picks up endorsement from influential Florida Rep. Alcee Hastings" via Jasmine Wright of CNN — Harris on Friday picked up an endorsement from Rep. Hastings, an influential figure in Florida Democratic politics and a member of the Congressional Black Caucus. Hastings' support makes this Harris' third nod from a member of the Congressional Black Caucus, as she seeks to assemble a winning coalition of black voters throughout the South."
For your radar — "Georgia won't hold presidential primary on Super Tuesday" via Ben Nadler of The Associated Press — The primary has been set for March 24, three weeks after Super Tuesday on March 3, which Georgia has joined in past election cycles. The date announced by Georgia Secretary of State Brad Raffensperger could relegate Georgia voters to a less influential position in deciding each party's nominee. He But it will also give state and county election officials a bit of breathing room in a tight timeline to replace the state's outdated touch screen voting machines. New touch screen machines are in the process of being acquired, and a vendor has yet to be selected.
"NBC networks to host special coverage from Miami during debate week" via Ryan Nicol of Florida Politics — Anchors from NBC, MSNBC and Telemundo will be broadcasting from Miami for a full week starting Monday as part of the networks' coverage of the first Democratic primary debate of the 2020 presidential cycle. Those networks will be broadcasting the debates, set to be spread over two nights on June 26 and 27. But outside the time constraints of the actual debate, anchors and reporters from the networks will descend on South Florida for a week of special coverage. Starting Monday, Lester Holt will broadcast NBC Nightly News from Miami. Holt will serve as a moderator for the full two-hour debates each night.
— D.C. MATTERS —
"Trump plans Air Force One flyover of Mall for July Fourth celebration" via Josh Dawsey and Juliet Eilperin of The Washington Post — The flyover reflects Trump's long-standing interest in replicating the Bastille Day celebration he observed in France in 2017 and his desire to throw an extravagant patriotic celebration, according to the people, who spoke on the condition of anonymity because final plans have not yet been announced. He has regularly been briefed on the event. Under the arrangements, Trump would not be on board the presidential Boeing jetliner as it flew overhead, the people familiar with the plans said.
"Marco Rubio threatens to publicly name leakers amid Trump administration 'infighting,'" via Benjamin Fearnow of Newsweek — "Rubio threatened to publicly name White House officials he accused of giving 'fake leaks' to news media outlets. Rubio responded to a Thursday article in The Washington Post about President Donald Trump losing interest in Venezuelan opposition leader Juan Guaidó ousting Nicolás Maduro as president of the socialist South American country."
"Rick Scott blames Russia for Venezuela 'genocide'" via A.G. Gancarski of Florida Politics — The Senator has been among the most prominent advocates for American intervention in Venezuela … Scott is doubling down … evidenced by speech to the Atlantic Council "on the genocide in Venezuela under Nicolás Maduro and Russia's continued support of Maduro's oppressive regime." Scott said "Russia must take heed," and that military action should still be on the table.
Assignment editors — Scott will highlight the U.S. Department of Transportation's $60 million investment to raise the unbridged sections of the Tamiami Trail, 10:30 a.m., Everglades Safari Park, 26700 SW 8th Street, Miami.
"Matt Gaetz: 'I am no cheerleader for war with Iran'" via Tess Bonn of The Hill — Gaetz doesn't support going to war with Iran and argued that he doesn't think Trump does either amid escalating tensions. "I am no cheerleader for war with Iran, and neither is President Trump," Gaetz, a member of the House Armed Services Committee, told Hill.TV during an interview on "Rising." "U.S. war with Iran is not the right approach today," he added. Gaetz argued that potentially engaging in war with Iran would go against the president's "America First" and noninterventionist policies. "President Trump ran as a different kind of Republican — one that wanted to end wars not start them," he said.
"New Senate bill could eliminate tax breaks for private-prison giant GEO Group" via Manuel Madrid of the Miami New Times — The Trump era has been a gold rush for those in the business of locking up immigrants, none more so than the Boca Raton-based GEO Group. Boasting almost $500 million in contracts with Immigration and Customs Enforcement, the private-prison firm has made a pretty penny from the new war on immigrants while avoiding paying almost any corporate taxes on profits thanks to a special carve-out in the federal tax code. But now a bill introduced by the ranking Democrat on the U.S. Senate Committee on Finance could strip away that special tax-privileged status. The bill's author, Sen. Ron Wyden of Oregon, says it's time private-prison firms start paying taxes like any other corporate entity.
"Ted Deutch to serve on House Democrats' task force on aging families" via Ryan Nicol of Florida Politics — U.S. Rep. Deutch is rejoining a House Democratic task force aimed at addressing the needs of seniors and their families. Deutch will serve as a Vice Chair of the Democratic Caucus Task Force on Aging and Families. The group met Wednesday to help identify top issues among current seniors, their families and younger generations still planning for retirement. "Our seniors are the backbone of America. They have taken this country to extraordinary heights through a lifetime of hard work," Deutch said. "Congress must be proactive in protecting the needs of older Americans and their families. That includes reducing the financial burden of health care, protecting retirement funds, and safeguarding Social Security from cuts and boosting benefits."
"Feds ousted top Keys sanctuary officials in 2016. Reasons are blacked out in new report." via David Goodhue of the FL Keys News — In 2016, two top federal officials overseeing the Florida Keys National Marine Sanctuary were removed from their posts and reassigned following allegations of supervising a "hostile work environment." The National Oceanic and Atmospheric Administration, the parent federal agency, never released details of its investigation and reasons for reassigning Sean Morton, then superintendent, and Mary Tagliareni, then deputy superintendent of operations. On Wednesday, NOAA released its Office of Inspector General's final report on the allegations. The document is so redacted, it not only sheds no new light on what led to the transfer of two longtime and decorated officials, one reading the report with no background knowledge of the allegations would have no idea what it was about.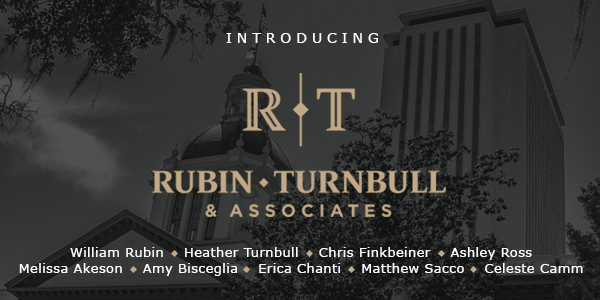 — LOCAL —
Jax voters want half-cent sales tax — Three-quarters of Duval County voters say they'd vote for a half-cent sales tax increase to fund schools, a new UNF poll found. The measure of 1,226 voters and found a high-level of support across the board — 86 percent of Democrats favor the tax, as do 76 percent of independents and 60 percent of Republicans. "No matter how you slice it, Duval voters are very supportive of the half-cent sales tax increase," said Dr. Michael Binder, faculty director of UNF's Public Opinion Research Lab. About a third of the poll's respondents say they want to get it done this year while about half say it should be on the November 2020 ballot. The remainder says a referendum isn't needed.
"School board starts process to create half-cent sales tax for improvements" via Wesley LeBlanc of Clay Today — The Clay County School Board is one step closer to a half-cent sales tax after giving Superintendent Addison Davis direction during the June 17 school board agenda review workshop. Agenda review workshops serve as a way for the school board in advance to prepare for an upcoming agenda. While official motions can't be made at these workshops, the direction was given to move them closer to a desired half-cent sales tax increase. "We the board can give direction to [Davis] to get [the Office of Program Policy Analysis and Government Accountability] started so that if we approve this, they're doing to be ready to go the very next day," school board member Janice Kerekes said.
Why Riviera Beach agreed to pay a $600,000 ransom payment to regain data access … and will it work?" via Tony Doris of the Palm Beach Post — The city's email and computer systems, at City Hall, the city's Port Center offices and elsewhere, are still only partially back online, two weeks after the ransomware attack was disclosed. But crucial data encrypted by the attackers remains beyond reach, and there was no explanation of whether the city has any guarantee that the ransomers will release it if paid. The FBI, Secret Service and Department of Homeland Security are investigating the attack, which officials said began after someone in the police department opened an infected email May 29. More than 50 cities across the United States, large and small, have been hit by ransomware attacks during the past two years.
"Rays get the go-ahead to explore dual city games" via Crystal Owens of the Tampa Bay Business Journal — The Tampa Bay Rays can explore a plan in which they would split their playing time between St. Petersburg and Montreal, MLB commissioner Rob Manfred said. The commissioner, according to a report by ESPN, said the plan is in its early stages, but the Rays are open to the idea as the best way to save baseball in the Tampa Bay area. Sources told ESPN that under the plan, the Rays would play early-season home games in the Tampa Bay area and the remainder of the year in Montreal. Rays' principal owner Stu Sternberg said via Twitter that he's committed to keeping the team in the Tampa Bay area.
"Tampa lifts restrictions on e-scooter riding areas" via Veronica Brezina-Smith of the Tampa Bay Business Journal — Electric scooter riders in Tampa are now free to ride on the city streets and bike lanes. DeSantis signed House Bill 453, Micromobility Devices this week, allowing e-scooters to be treated as bikes, but allows the county or municipality to regulate the operation of micromobility devices. Although municipalities can have home rule and make restrictions tighter, Tampa is standing by the new law, allowing scooters to ride in previously restricted areas. However, e-scooters are still restricted on the Tampa Riverwalk, Bayshore Boulevard and East Seventh Street in Ybor City, according to a city spokeswoman.
"Miami's LGBTQ community thrives in Wynwood. Why is its first Pride fest controversial?" via Amanda Rosa of the Miami Herald — Within the past decade, Wynwood's drag scene and creative LGBTQ community have found a hub to dance, work and organize. So when local events company SWARM Events and the Wynwood Business Improvement District announced the first ever Wynwood Pride — the city's only pride festival scheduled in June — some community members thought it was about time. But there has been pushback from some in South Florida's queer community. They ask: Can a for-profit company put on a legitimate Pride event? Is this festival an actual "Pride?" The debate in Miami's LGBTQ community is taking place in other cities as well. How much profit should be made from pride?
"Court sides with defendant on iPhone passcode" via the News Service of Florida — The ruling by a panel of the 1st District Court of Appeal in a 2018 Alachua County robbery case came after two other state appellate courts came to different conclusions about forcing defendants to supply passcodes to unlock cellphones. Police obtained a warrant to seize Alachua County defendant Matthew Tyler Pollard's iPhone from a car and asked a judge to force him to turn over the passcode as they sought what the majority opinion described as "broad categories of encrypted information." A circuit judge ordered Pollard to turn over the passcode, but a majority of the appeals court quashed that opinion, pointing to 5th Amendment rights against self-incrimination.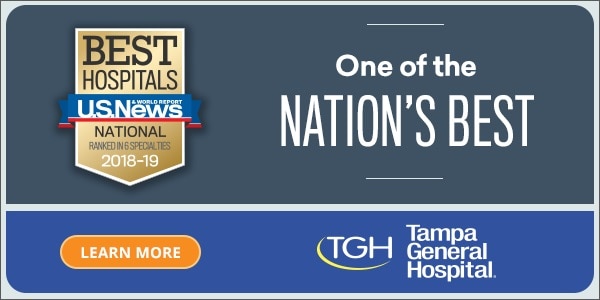 — OPINIONS —
"Rubio's humiliating transformation into a Trump fanboy is complete" via Max Root of The Washington Post — I should be inured to it by now, but it still hurt — it was still soul-crushing — to see Rubio beaming in the audience as Trump kicked off his reelection campaign with an Orlando rally. Hard to believe, but only a little more than three years have passed since Trump was calling Rubio "Little Marco" and Rubio was calling Trump a "con artist" who was seeking to perpetrate "the biggest scam in American political history," an "erratic" liar who couldn't be trusted with the nuclear codes and a candidate who "isn't gonna make America great, he's gonna make America orange." Rubio's transformation from "Never Trump" to "Forever Trump" is, of course, hardly unusual in today's principles-free Republican Party.
"The reality of school grades" via the Florida Education Association — The annual tradition of assigning grades to schools has been happening for two decades now. It's important to remember just how abnormal this process actually is. Only 15 of the 50 states issue school grades. Those states are primarily in the South and are not known for their high-quality of PreK-12 public education. Did the district receive an A? If so, you can assume the median income there is higher there than the state's median income of $50,883. Eleven of the 14 districts with a C have a median household income in the $30k range. (Note: There are currently not any districts with a D or F grade.)
"Bob Ward: Florida Council of 100 Project Sunrise shines light on path to a bright economic future" via Florida Politics — The Florida Council of 100 spent 18 months crafting Project Sunrise — a detailed economic study that provides a comprehensive dive into the opportunities and challenges facing Florida leaders in the decades ahead. Key to Florida's future success will be a diversified economy that easily withstands economic shocks. With nearly 25 percent of Florida households still lacking internet access, Project Sunrise strongly recommends the state make targeted infrastructure investments to spark certain areas, especially rural regions located outside of major population centers. The need to make investments in Florida's rural regions is why Project Sunrise is supportive of the newly created Multi-use Corridors of Regional Economic Significance Program (M-CORES Program).
"Nick Duran: We must move forward — not backward — on fixing health care in America" via Florida Politics — I'm concerned by attempts from both parties to either undo proven solutions within the Affordable Care Act (ACA) or set us down a slippery slope to something that's unsustainable and unaffordable. Instead of thinking about how to truly bring benefits to people's daily lives and health, we're sparring over political slogans. On one side, Trump is hoping "the ACA is going to be terminated." On the other side, Sen. Bernie Sanders is calling for a full-blown government insurance system that would kick people off their current plans and provide free health care to everyone — but how he would manage to fund this, he's been unable to say. Why are these the only two paths? There has to be another way.
"Carol Dover: $15 an hour is not good for the people" via Florida Politics — If passed, this amendment would result in a 77 percent increase in labor costs in six years. Additionally, the proposed ballot initiative does nothing to address Florida's tip credit, which is frozen at $3.02. So, if this proposed amendment makes it onto the ballot and is passed by voters, tipped employees will earn a cash wage of $11.98 an hour. The simple truth is the majority of Florida's businesses cannot afford that increase, and the hospitality industry is no different. Business owners will be forced to find solutions to control costs, and these solutions will have a direct impact on our state's 1.4 million hospitality workers.
"Does a corporate-branded Pride parade show how far we've come?" via Sue Carlton of the Tampa Bay Times — Yes, coming Saturday, it's the Tech Data St. Pete Pride Parade, a title that, OK, not everyone is in love with. First things first: Monetizing, capitalizing, branding and making a buck by slapping a corporate name on anything that stands still has become the American way. But Pride is not a sports arena. History and hard-fought milestones got St. Petersburg to what is the biggest Pride celebration in Florida. This year's Pride commemorates the 50th anniversary of the Stonewall uprising, the beginning of a movement. It's not hard to see why some find the branding the parade distasteful, even offensive. Imagine a Tech Data Martin Luther King Jr. Day, one observer said.
— MOVEMENTS —
"Personnel note: Nick Hansen, veteran Jeff Brandes adviser, joins MedMen medical cannabis company" via Janelle Irwin Taylor of Florida Politics — Hansen joined MedMen in late 2018 to serve as its Director of Government Affairs in the Southeastern United States. The Los Angeles-based company has one retail location open in West Palm Beach and delivery service available in Orlando. The company plans to open a St. Petersburg location later this year as part of a massive expansion into the Sunshine State as the industry continues to grow. Hansen told Florida Politics his transition from government work and campaign strategy to private sector government affairs was a natural transition. "The pace is very similar," Hansen said. "It's like managing a presidential campaign. There are a lot of moving parts. You're growing a product; you're interfacing with elected officials."
Personnel note: George Bennett departs as chief political reporter of Palm Beach Post — The Post's veteran newsman and columnist tweeted that he was leaving the newspaper after more than 26 years (he even included a photo of him holding his first employee ID card from 1992). "Proud to have worked with so many talented pros here & in the peerless #Florida press corps; excited for new job with Florida Power & Light," he said. Recently, he had been headlining a podcast for the GateHouse Florida newspapers called "Inside Florida Politics." Bennett himself made news when he was detained in 2016 as he was covering a protest on the police killing of Corey Jones, an unarmed motorist. "Just following the story," Bennett said, as an officer handcuffed him.
New and renewed lobbying registrations:
Michael Hardy: Florida Assisted Living Association
Michael Kesti, Government Relations Group: IMI Florida Academy
Lisa Rawlins, Maury Rawlins Brown: InterSystems Corporation
Scott Rivkees: Department of Health
— WEEKEND TV —
Facing South Florida with Jim DeFede on CBS 4 in Miami: The Sunday show provides viewers with an in-depth look at politics in South Florida, along with other issues affecting the region.
Florida This Week on Tampa Bay's WEDU: Moderator Rob Lorei hosts a roundtable panel with Laila Abdelaziz, digital campaigner for Fight for the Future; independent journalist Kenya Woodard; attorney Danny Alvarez; and political commentator and consultant Barry Edwards.
In Focus with Allison Walker-Torres on Bay News 9: A discussion about the implementation of Amendment 4, which would restore voting rights to felons. Joining Walker-Torres are state Sens. Darryl Rouson and Jeff Brandes; Desmond Meade of the Florida Rights Restoration Coalition; and Reggie Garcia, clemency lawyer.
Political Connections on CF 13 in Orlando and Bay News 9 in Tampa/St. Pete: This week's show will focus on Trump's reelection bid announcement in Orlando. Joining to discuss are Christian Ziegler, vice-chair of the Republican Party of Florida and former Congressman Alan Grayson. The Truth-O-Meter will rate a claim made by Trump about transparency.
The Usual Suspects on WCTV-Tallahassee/Thomasville (CBS) and WJHG-Panama City (NBC): Gary Yordon speaks with pollster Steve Vancore and Russian journalist Alina Fooks.
This Week in Jacksonville with Kent Justice on Channel 4 WJXT: This week's guests are Dr. Diana Greene, superintendent of the Duval County Public Schools; Lori Hershey, board chair of the Duval County Public Schools; Rick Mullaney, director of the Jacksonville University Public Policy Institute; and Joyce Morgan, Jacksonville City Council member, who will discuss Renew Arlington legislation.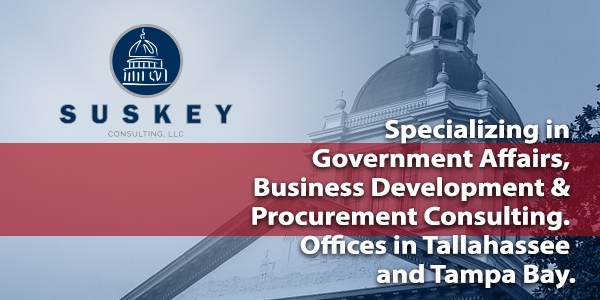 — ALOE —
"In a summer of stupid sequels, 'Toy Story 4' is a visually dazzling delight" via Ann Hornaday of The Washington Post — A diverting, visually dazzling concoction of wily schemes and daring adventures, "Toy Story 4" achieves that something that eludes most sequels, especially this far into a series: a near-perfect balance between familiarity and novelty, action and emotion, and joyful hellos and more bittersweet goodbyes. Of course, the plot isn't really the point in "Toy Story 4," which hews to its tried and true formula of mishap/crazy plan/unlikely success/life lesson. It's the way that the Pixar filmmakers, led by director Josh Cooley, manage to use that template to come up with something that feels fresh, funny and meaningful.
"Florida man breaks world record by watching 'Avengers: Endgame' more than a hundred times" via Corvaya Jeffries of GateHouse Florida — A Florida man has seen the film "Avengers: Endgame" more than 100 times and wants to keep going. He's on his way to breaking a record set by a man from North Carolina who watched "Avengers: Infinity War" 103 times. According to Agustin Alanis, from Riverview, the movie doesn't change, but the people who watch the movie does, and he digs that. "You know every time in a new viewing, there's different people," he said. "Laughing people, the quiet ones, and the ones that get excited — every time it's different."
"Disney makes Lyft official partner for Minnie Van rides" via Richard Tribou of the Orlando Sentinel — The ride-share partnership was announced on the Disney Parks Blog as the company announced its Minnie Van transportation service surpassed giving rides to 1 million passengers, although use of the Lyft app to summon the vehicles has been used since last summer. The red-and-white, polka-dot fleet of Chevy vans are inspired by Minnie Mouse and are used to run passengers from one Disney location to another for $25. The partnership is in place at both Walt Disney World and Disneyland. In 2018, the fleet nearly doubled with the rides offered at all the on-property hotels.
— FACEBOOK PRESSURE, TRAUMA —
Facebook's content moderation site in Tampa — filtering extreme violence and hate speech — operated by the professional services firm Cognizant, is its lowest-performing site in North America, reports Casey Newton for The Verge. The site has never consistently enforced Facebook's policies with 98 percent accuracy, as stipulated in Cognizant's contract.
Three former Facebook moderators in North America broke nondisclosure agreements and are going on the record with The Verge to discuss working conditions at the site — a high-stress job at a Tampa facility that is often filthy, with workers reporting that the office's only bathroom has repeatedly been found smeared with feces and menstrual blood. One content Moderator had a heart attack at his desk and died, and others work in fear of their lives.
Cognizant received the two-year, $200 million contract from Facebook to do the work, but the job of policing the boundaries of free expression, individual contractors in North America make as little as $28,800 a year. Cognizant was not always straightforward with applicants about the nature of the work in Tampa
Contractors told Newton that Cognizant lured them away from less demanding jobs — promising regular schedules, bonuses, and career development — but back out of all promises. It remains to be seen how much good Facebook can do while continuing to hold its contractors at arms' length.
— HAPPY BIRTHDAY —
Belated wishes to Jennifer Ashton, Matt Harringer, our friend Todd Josko of Ballard Partners, Ed Miyagishima, and Ieva Smidt. Celebrating today our friends Michele Cavallo, Gia Porras-Ferrulo, Shannon Love, Courtney Bense Weatherford, as well as Anthony Ketchup and Bill Young.
—
Sunburn is authored and assembled by Peter Schorsch, Phil Ammann, Jim Rosica, and Drew Wilson.
The post Sunburn — The morning read of what's hot in Florida politics — 6.21.19 appeared first on Florida Politics – Campaigns & Elections. Lobbying & Government..