Before we dive into Donald Trump's campaign kickoff, yesterday was Election Day in Florida. Here's what happened:
"Republican Jason Shoaf wins House District 7 special election" via Florida Politics — Port St. Joe Republican Shoaf has bested Democrat Ryan Terrell of Tallahassee in the race to succeed former state Rep. Halsey Beshears for House District 7. In a Tuesday special election, Shoaf had 70 percent of the vote to Terrell's 30 percent, as of 7:45 p.m. Eastern time. Beshears, a Monticello Republican, vacated the seat after he was appointed by Gov. Ron DeSantis to become Secretary of the Florida Department of Business and Professional Regulation.
"Randy Maggard takes landslide victory over Democratic challenger in Pasco special election" via Janelle Irwin Taylor of Florida Politics — Republican Maggard will fill the vacant seat in Pasco County's House District 38 after it sat open for most of this year. Maggard appears to have soared to an easy victory over his Democratic challenger, Kelly Smith with 57 percent of the early vote totals going in his favor in Tuesday's special election. Even without precinct counts, it's a lead too big to overcome. With almost every vote counted, Maggard still led with 56 percent of the vote. Early vote totals account for more than 10 percent. Overall turnout in the race was 15 percent. "I am honored and humbled by the outpouring of support for our campaign," Maggard said. "I am especially grateful to the many volunteers and friends from across District 38 who walked door to door, made telephone calls, and provided the time, energy and resources to run an effective campaign."
"Dan Daley ready to be seated months after securing House seat" via Ryan Nicol of Florida Politics — Daley is eligible to be sworn in as the new state representative in House District 97 following Tuesday night's election. But no votes were cast in the district Tuesday, as Daley — a Coral Springs city commissioner — was unopposed in the contest and secured the seat back in February. Despite securing the seat before the 2019 Legislative Session, Daley was not sworn in. That's because House Speaker José Oliva cited Florida law that members of the Florida House are seated on the day of their election. HD 97 was one of the multiple districts to go without representation during the most recent Session.
Scott Tremblay wins a temporary spot as Port Richey Mayor after months of city scandal — Tremblay, a former prosecutor, will serve as Mayor until at least April, voters decided Tuesday, winning with 28 percent of the vote. Tremblay was the top vote-getter in a five-way special election to temporarily fill the seat after scandal rocked the small town. Former Mayor Dale Massad was charged with shooting at Pasco deputies at his home after suspicion he was practicing medicine without a license. DeSantis later removed his replacement, Vice Mayor Terry Rowe, charged with conspiring with Massad. The city will now have to fill a vacancy created on City Council left by member Richard Bloom who resigned to run for Mayor. The election to replace him will be Sept. 10.
"Shawn Michael Cerra wins District 2 seat on Coral Springs City Commission" via Ryan Nicol of Florida Politics — Cerra, who has worked for decades in the Broward County Public Schools system, came away victorious, earning the former Coral Springs City Commission seat held by now-state Rep. Daley. Cerra earned just under 35 percent of the vote in the special election. Randal Cutter, a Coral Springs pastor, came in second with just under 26 percent support. Cerra has lived in the city for decades and has worked as an assistant principal at both Western High School and Cypress Bay High School. He also served as principal of JP Taravella High School in Coral Springs. The HD 97 seat vacated when DeSantis chose Jared Moskowitz to lead the state's Division of Emergency Management.
—
Program note — Florida Politics' annual list of the "30 Under 30" — thirty rising stars in Florida politics who are 30-years-old or younger — will be published soon. Your suggestions for the next generation of top operatives, lobbyists, staffers and politicians are welcomed. Please email your nominations to Peter@floridapolitics.com. The deadline for submissions is June 25.
—
Democratic presidential candidate Joe Biden is running neck-and-neck in Florida in a hypothetical 2020 matchup againstTrump. That's according to a new survey from St. Pete Polls.
The results show Biden with a lead of just 0.5 percentage points. That's well within the survey's margin of error of 1.8 percent.
Biden earned 47.3 support in the survey to Trump's 46.8 percent support. The remaining 5.9 percent of voters were undecided. That's in stark contrast to a Quinnipiac poll released Tuesday, which had Biden ahead of Trump by a whopping nine percentage points in the Sunshine State.
Trump officially kicked off his 2020 campaign with a rally Tuesday night in Orlando.
Republicans also had the edge over Democrats among general election voters here in Florida, according to St. Pete Polls. The GOP led in that contest 48 percent to 44 percent.
The firm also found more than 63 percent of Floridians say they'd support an amendment to raise the state's minimum wage to $15 per hour.
Proponents of the measure are pushing for it to appear on the 2020 ballot. A political committee called Florida For A Fair Wage, backed by Orlando attorney John Morgan, is behind the ballot effort.
Florida's minimum wage currently sits at $8.46 per hour. That's more than a dollar above the federal minimum wage, which is $7.25 per hour.
The amendment would initially raise that number to $10 per hour starting in 2021. The minimum wage would then go up by $1 per hour each year until it hit $15 an hour in 2026.
Starting in 2027, the minimum wage would then rise in concert with inflation rates.
"New Donald Trump vs. Democrats poll has bad news for the president" via Anthony Man of the South Florida Sun-Sentinel — The Quinnipiac University Poll found: Trump is behind Biden by nine percentage points. Trump also trails Bernie Sanders by 6 points in head-to-head matchups. Several other Democrats lead Trump by smaller percentages. Slightly more than half — 51 percent — of Florida voters disapprove of Trump's performance. And 62 percent of Florida voters say Congress should not begin the process to impeach Trump, with 32 percent in favor of beginning impeachment. Among Democratic voters in Florida, Biden is far ahead of all the other candidates. Biden's 41 percent is three times more than the next two candidates. Sanders and Elizabeth Warren are effectively in a distant tie for second place, with 14 and 12 percent respectively.
— SITUATIONAL AWARENESS —
—@MarcACaputo: So the poll that had Andrew Gillum winning the FL governor's race by 7 now has Joe Biden beating President Trump by … 9? Almost impossible The last 5 top-of-the-ticket races in FL have been decided by 1.2 points or less. This is a state where results fall w:in the error margin
—@DavidWright_CNN: @Joe Biden: "I don't believe the polls right now, guys"
Tweet, tweet:
Former @FloridaGOP Chair Jim Greer gives @realDonaldTrump his endorsement.

Greer unexpectedly pleaded guilty to theft and money laundering charges tied to his time as party chair in 2013. He served 15 months

"As former chair of RPOF chair…I am proud to support Donald Trump" pic.twitter.com/PuFjHaz5iy

— Matt Dixon (@Mdixon55) June 18, 2019
—@SContorno: Eric Trump just said there are 100,000 people in here. The Amway Center holds 20,000. And about 1/4 of the top level is empty (many people standing on the floor, but not 80,000).
—@OliviaNuzzi: One interesting fact about Orlando is the entire place is a steam room.
—@TheBlackCaucus: .@realDonaldTrump, when it comes to coercing & wrongfully prosecuting five Black and Latino teens of a heinous crime, there is no such thing as "both sides." It's sad that Donald Trump continues to use this outrageous and racist rhetoric. But are we surprised? #WhenTheySeeUs
—@LizCheney: Please @AOC do us all a favor and spend just a few minutes learning some actual history. 6 million Jews were exterminated in the Holocaust. You demean their memory and disgrace yourself with comments like this.
—@DeFede: I'm watching former Broward Sheriff Scott Israel take the stand during his hearing to try and reclaim his job and I'm wondering — Who is this guy? Israel is talking in a meek little voice. His hands resting on the table as if in prayer. The very picture of a sad victim. Really? What happened to that blustering, cocksure sheriff who bragged about what a great leader he was and who refused to accept any responsibility in the wake of both the Fort Lauderdale Airport shooting and the mass shooting in Parkland? This hearing is an amazing site to watch.
—@ChrisLatvala: One of the joys about jury duty in Pinellas is being able to get yelled at by Greg Pound outside the courthouse. Made me kind of miss Tallahassee … and being able to shut him up in Committee meetings.
— DAYS UNTIL —
"Toy Story 4" opens — 1; First Democratic presidential debates in Miami — 7; "The Loudest Voice," about Fox News and Roger Ailes, premieres — 11; "Spider-Man: Far From Home" opens — 13; Independence Day — 15; 50th anniversary of Apollo 11 moon landing — 31; "Once Upon a Time … in Hollywood" premieres — 37; Second Democratic presidential debates in Detroit — 41; "Beverly Hills 90210" reboot premieres — 49; Taylor Swift's new album, 'Lover,' released — 65; Florida Gators opens vs. Miami football — 66; St. Petersburg primary election — 68; UCF Knights football opens vs. Florida A&M — 71; USF Bulls football opens vs. Wisconsin Badgers — 72; FSU Seminoles football opens vs. Boise State — 73; Labor Day — 75; First Interim Committee Week for 2020 Session — 89; Morning" Joe Scarborough releases "This Ends Badly: How Donald Trump Conned America" — 90; "Joker" opens — 107; Florida Chamber Future of Florida Forum begins — 131; Scott Maddox trial begins — 138; 2019 General Election — 139; 3rd Annual Florida Internet and Television FITCon starts — 141; 2020 Session begins — 209; Iowa Caucuses — 229; New Hampshire Primaries — 237; Florida's presidential primary — 272; 2020 General Election — 503.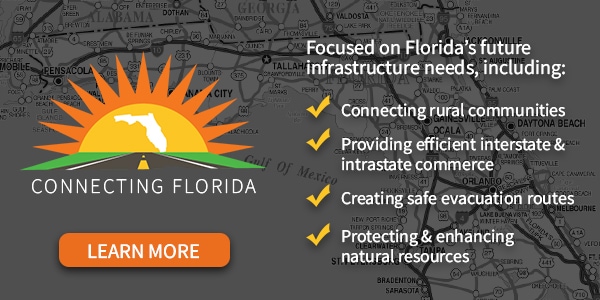 — TOP STORY —
"Trump says 'political machine' is fighting back" via The Associated Press — Trump is telling supporters in Florida that he has taken on the "political machine" during his presidency and "that is why the swamp is fighting back so viciously and violently." Trump formally kicked off his 2020 campaign by complaining that "for the last 2½ years we have been under siege." Despite that, Trump claims that he has accomplished more than any other President during his first 2½ years in office. Trump is complaining about special counsel Robert Muller's investigation into Russian meddling in 2016, stating, "We went through the greatest witch hunt in political history." He is proclaiming that his opponents have been given a "free pass" and is telling supporters: "They are really going after you. That's what this is all about."
"Inside Trump's 2020 Campaign Launch in Orlando, It's Still 2016" via Olivia Nuzzi of New York Magazine — Standing next to me in the press pen, Congressman Matt Gaetz was watching, but not chanting. In Florida, Gaetz represents the First District, but in Washington, he often represents Trump. He's a loyal supporter and frequent cable news surrogate for the administration. He was in the press pen because he was looking for a Fox News camera and, later, when he appeared, Sean Hannity offered to let him host the show himself for an hour. Half-joking, I asked Gaetz why he wasn't chanting. "I'm chanting on the inside," he said, deadpan. Then he added, "If he loses, people will definitely point to this moment as the turning point, not Charlottesville." I said I couldn't tell if he was bullshitting me. With a smirk, he said, "Yes you can."
— DATELINE TALLY —
"Ron DeSantis signs bill legalizing electric scooters in Florida" via Janelle Irwin Taylor of Florida Politics — The bill (HB 453) takes effect immediately, allowing electric scooter companies like Uber's Jump Scooters, as well as Bird, Lime and Spin to operate anywhere in the state. But the bill leaves open further regulation at the local level. "Gov. DeSantis' signing of HB 453 is a win for micro-mobility and equitable transportation access for all," said Vivian Myrtetus, Government Affairs Manager for Lime Florida. One of the bill's biggest changes is that it allows cities with scooter programs to enable users to operate in bike lanes rather than only allowing them on sidewalks, which was previously the case.
"DeSantis signs higher education changes" via the News Service of Florida — DeSantis signed into a law a higher-education package that changes how public universities and colleges will fund construction projects, a top priority of House Speaker Oliva. The bill (SB 190) was prompted, in part, by a high-profile financial scandal at the University of Central Florida. The university was found to have misused millions of dollars in state funds for a construction project. Other changes approved by the Governor in the bill include revised student eligibility requirements for the Bright Futures scholarship program. The revisions will make it harder for students to get the scholarships.
"'Omnibus Prime' insurance bill gets Governor's signature" via Janelle Irwin Taylor of Florida Politics — Among the biggest changes, it increases the reimbursement rate insurers can receive from the Florida Hurricane Catastrophe Fund from 5 percent to 10 percent for losses on contracts effective after June 1, 2019. The measure also increases opportunities to recoup legal defense costs by allowing insurers to split fees when more than one liability insurer has a duty to defend an insured person or entity. Another change deals with surplus lines systems. Surplus line policies are options for homeowners who are declined coverage from insurers authorized with the state. Among other changes, the bill also removes the $35 cap currently in place on the per-policy fee insurance agents may charge for each policy they export.
Free-market changes to surplus lines insurance industry now law — Among the policies made into laws when Gov. DeSantis inked HB 301 yesterday are modernizations to the regulatory framework of Florida's surplus lines insurance industry. Updates are expected to make the market more competitive for smaller and mid-sized businesses. The Florida Surplus Lines Association praised Florida leaders for prioritizing the changes. "We're thrilled to see these pro-market changes becoming law with the Governor's support," said Michael J. Franzese, FSLA president-elect. "It is critically important that the third largest state in the country have a vibrant insurance marketplace that meets the needs of the many different facets of our diverse state. We're grateful our lawmakers and Governor supported policies that ensure a strong admitted insurance marketplace, as well as a competitive surplus lines marketplace to back it up."
"Age for correctional officers reduced 18" via the News Service of Florida — DeSantis signed a bill lowering the minimum age to work as a correctional officer in the state from 19 to 18. Mark Inch, secretary of the Department of Corrections, endorsed the bill arguing that changing the age eligibility would be a big help to his agency in filling vacancies. Michelle Glady, a department spokeswoman, said in March that the turnover rate for state correctional officers last year was 29 percent, and the year ended with 2,000 vacancies. The bill will also ban the use of drones over and near county, state and private correctional facilities as well as juvenile detention centers. That change is meant to help decrease the amount of contraband going into prisons and jails.
"2019 Legislative Session was one of the 'most productive' Bill Galvano says" via Ryan Callihan of the Bradenton Herald — After leading what he called one of the "most productive" legislative sessions in recent memory, Galvano briefed county leaders on the progress Tallahassee lawmakers made earlier this year. The key to finding success over the course of the 6-week session, he explained, was good old-fashioned civility "We in Tallahassee, between the House (of Representatives), the Senate and the new governor, DeSantis, who is doing a great job, we're the example for the rest of the nation," said Galvano. "We didn't engage in Washington-type gamesmanship, and we did a lot of important things for the people of Florida."
"Florida Humanities Council loses state funding" via Bradley George of WUSF — It receives most of its funding from the National Endowment for the Humanities, but the state has chipped in money since the early 2000s. Last year, the council received $500,000, about 25 percent of its total budget. That funding is going away when the new state budget goes into effect July 1, and the council isn't sure why. "Each year the Humanities Council submits its request. I just think, unfortunately, we weren't able to make as convincing of a case this year," said Keith Simmons, the council's communications director. "But we're determined to make an even stronger case next year."
"Mike Hill calls state party leaders 'fake Republicans'" via Romi White of the South Santa Rosa News — Hill has bashed state Republican leaders in a pro-life Facebook group in which members also made homophobic remarks. Spence Rogers, creator of the "Florida Pro-Life Group" and president at Go Right Strategies, Inc., added Hill to the group. "I will run both the heartbeat detection bill and the malpractice bill," Hill posted, thanking group members for support. "I'm doing fine and will get through this." "Oliva and [Chris] Sprowls at least owed me the courtesy of calling me first and hearing my side of the story. Fake Republicans always join the left and eat their own," Hill stated in the group.
— STATEWIDE —
"Former Broward Sheriff accuses Governor of removing him from office in 'brutal political ploy'" via Mary Ellen Klas of the Miami Herald — "To this day I've never met nor had a conversation with Gov. DeSantis,'' a defiant Israel said as he embarked on his long-shot appeal to persuade the Republican-controlled state Senate to restore his job. "I'm 63 years old. I've spent 40 years in law enforcement, and sadly, he didn't think it was important enough to discuss my views instead of these false narratives that are out there." As a candidate, DeSantis twice said that if he were Governor, he would have suspended Israel. Three days after being sworn into office, DeSantis followed up on his campaign promise. He replaced him with former Coral Springs police sergeant Gregory Tony. Both Israel and Tony are Democrats.
"Critics howl over hazards of 'Swiss Army knife' of ethics enforcement" via Matt Dixon of POLITICO Florida — An anti-corruption measure approved by voters has drawn last-minute fire from communities who say it could inadvertently tie the hands of hundreds of small districts that deliver specialized government services. The constitutional language aimed to ban public officials from using their office to "disproportionate benefit." The Florida Commission on Ethics, after months of work, punted on a rule that would define the term "disproportionate benefit" and move the amendment closer to becoming law. In the face of opposition, including pushback from residents of the politically influential retirement community The Villages, the ethics commission delayed a vote, opting instead to hold a fourth public hearing on the issue.
"Legislation adds to campus early voting fight" via Jim Saunders of the News Service of Florida — As DeSantis decides whether to sign an elections bill that lawmakers passed last month, plaintiffs in a long-running legal battle contend the measure could prevent early voting on college and university campuses. Chief U.S. District Judge Mark Walker had been scheduled to hold a telephone hearing in an early voting lawsuit that pits plaintiffs such as the League of Women Voters of Florida against the state. But he issued an order calling off the hearing at the request of plaintiffs, who say the bill includes a parking requirement that could make it impossible to have early voting sites on campuses.
"Citizens Insurance reduces rate hike" via Jim Turner of the News Service of Florida — Members of Citizens' Actuarial and Underwriting Committee advanced a plan to the full Board of Governors to lower a proposed average residential premium increase from 8.2 percent to 4.7 percent. The board will take up the issue Wednesday. The 8.2 percent increase was approved in December but has not taken effect. The reduction in the overall hike is possible, according to Citizens officials, following the passage of a new law (HB 7065) that overhauled the controversial practice known as assignment of benefits, which involves policyholders signing over insurance claims to contractors.
"Workers' comp challenge rejected" via the News Service of Florida — A three-judge panel of the 1st District Court of Appeal issued a 14-page decision in a case filed by Teresita De Jesus Abreu against the Broward County School Board and Broward's Riverland Elementary School. Abreu injured her shoulder while at work in 2015. Workers' compensation insurance covered surgery to address a partial rotator cuff tear. But Abreu continued to have pain and sought coverage of another shoulder surgery as recommended by an orthopedic physician who had not been authorized under the workers' compensation coverage. That led to a dispute about whether the additional surgery was needed. The expert medical adviser said Abreu should not receive the additional surgery, and the judge denied coverage for the procedure.
"The Florida Bar to honor nearly 400 members marking 50 years as lawyers" via Florida Politics — As The Florida Bar prepares to launch its Annual Convention at the Boca Raton Resort & Club, it announced that hundreds of attorneys would be honored for 50 years of dedication to the practice of law at the convention next Friday … Of note to Florida politics watchers: The names include civil-rights activist and former Florida Senate Democratic Leader Arthenia Joyner of Tampa; and Bob Butterworth of Fort Lauderdale, "the 33rd Attorney General of Florida who was elected four times and served under three Florida governors."
What Greg Newburn is reading — "Parole and probation violations are filling state prisons" via RouteFifty.com — A new report by the Council of State Governments … analyzes parole and probation violations from 2012 to 2017 … The report provides a nationwide and state-by-state look at the number of parole and probation violations within state prisons. Overall, 45 percent of prison admissions were a result of violations, either for new offenses or for failure to fulfill a requirement of the supervision agreement. In 20 states, that number was above 50 percent. Utah had the highest percentage, at 79 percent, followed by Missouri at 77 percent, then Wisconsin at 70 percent, and Idaho at 69 percent. Only Arkansas and Massachusetts attributed less than 20 percent of admissions to violations.
"The war on HIV in Florida: CDC director promotes plan to eradicate infections by 90 percent" via Jeff Schweers of the Tallahassee Democrat — For the last two days, Dr. Robert Redfield, the director of the Centers for Disease Control, has barnstormed Florida, meeting with state leaders and health officials to promote a new national plan to eradicate new cases of HIV over the next decade. The initiative's goal is to reduce HIV infections by 75 percent in five years and at least 90 percent in 10 years. It will focus on where new HIV cases are highest — 48 urban counties, including seven in Florida, Washington D.C. and San Juan, Puerto Rico. "We want people to recognize that this is a once-in-a-generation opportunity for us to put science into action," Redfield said.
— #LEARNERSTOEARNERS —
The Florida Chamber of Commerce's Learners to Earners Workforce Summit continues Tuesday with a slate of speakers who will explain how the Sunshine State can prep its workforce for the economy of tomorrow.
Monday's portion saw Florida Chamber President Mark Wilson, state Rep. Vance Aloupis and Education Commissioner Richard Corcoran lay out some goals for where Florida's education system needs to be by 2030.
Better kindergarten prep, boosting third-grade reading scores, more school choice, and increasing the number of Floridians with postsecondary credentials were among them.
Tuesday will see a shift away from broad strokes and into the nitty-gritty of what business can do — right now — to start making progress on those goals.
The word of the day: apprenticeships.
Specifically, attendees will learn what apprenticeships can offer them as well as the workers who take advantage of them.
The day kicks off with a panel featuring CareerSource Florida head Michelle Dennard, Florida Department of Education Innovation Chancellor Eric Hall and Department of Economic Opportunity CEO Ken Lawson, who will talk about new apprenticeship opportunities.
The schedule will also feature modules on how apprenticeship programs are faring and how they can invigorate small businesses before it wraps with a call to action for the business leaders in attendance.
"Richard Corcoran: Education is freedom" via Drew Wilson of Florida Politics — During a speech delivered at the Florida Chamber of Commerce's Learners to Earners Workforce Summit, the former House Speaker said treating education as a means to jobs or money would lead the nation down the same path as authoritarian regimes such as the one in Venezuela. "If you could do anything possible to change society, what would you do?" Corcoran asked. "I've thought about it hours upon hours upon hours, and there's only one thing we can do … there's nothing more important that you can do than create a world-class education system. Education is everything. Education is hope and dignity for the population."
"Mark Wilson: Education is the key to economic growth" via Drew Wilson of Florida Politics — Wilson, at the organization's Learners to Earners Workforce Summit, said: "Companies go where the talent is, not where the incentive is." The main challenges the Sunshine State faces are in workforce development. According to Florida 2030 — a research project published by the Chamber last year — half of the jobs that exist today will be gone in a little over a decade. Making new ones in emerging industries replace sure those jobs will require boosting various educational metrics. Only 53 percent of Florida kids are ready for kindergarten; only 58 percent of third graders are reading at or above grade level — Wilson said the Chamber's goal is to boost both to 100 percent by 2030.
"Ken Lawson: Government, businesses and academia must come together" via Drew Wilson of Florida Politics — Department of Economic Opportunity head Ken Lawson said there are two Floridas at the Florida Chamber of Commerce's Learners to Earners Workforce Summit. In one, there is plenty of opportunities. In the other, it's easier to achieve success by leaving than staying. "At DEO, when we talk about numbers, unemployment is at 3.4 percent — below the national average. Labor force, job growth is at 2.7 percent — above the national average. But here in our state, as you probably know, in the three categories of poverty, Florida is unfortunately above the national average. For adults, children under 18 and children under 5," he said. The path to fixing that divide, Lawson says, is a combination of government, business and academia. "As the head of DEO, I want to be part of that linkage," he said.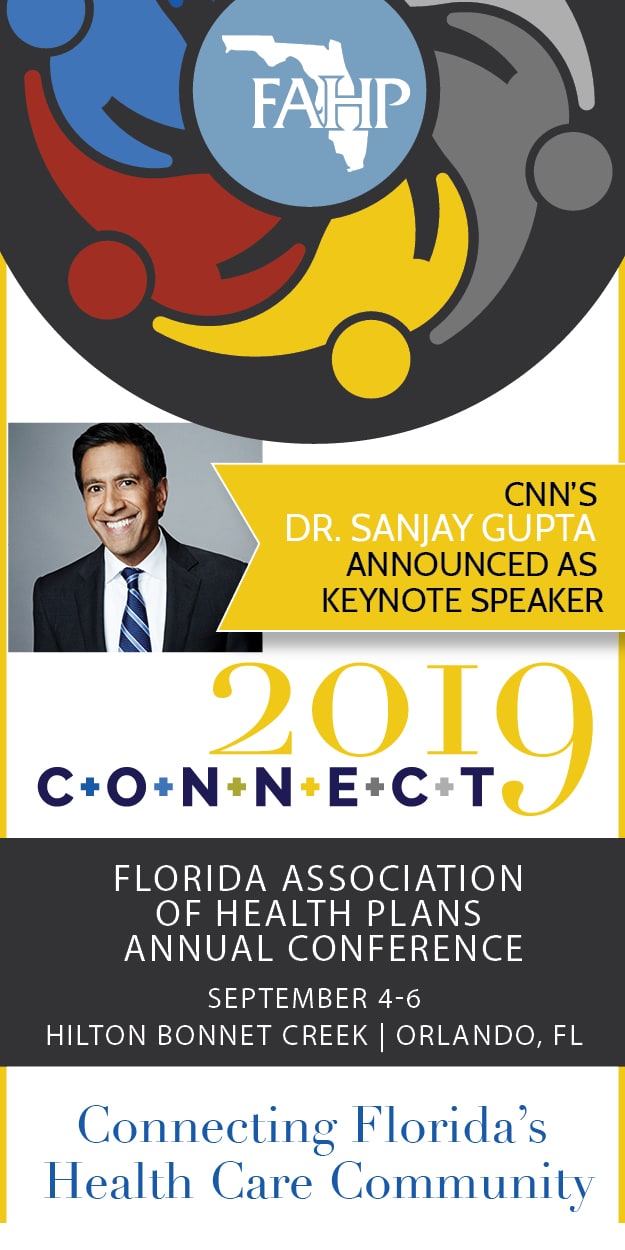 — THE TRAIL —
"Bob Rommel faces rematch for House seat" via the News Service of Florida — Naples Democrat Sara McFadden has opened a campaign account to run against Rommel in Collier County's House District 106. Rommel topped McFadden in the 2018 election in the district. Rommel, who is chairman of the House Civil Justice Subcommittee, played a vital role during this year's Legislative Session in passing a bill (HB 7065) that revamped the controversial insurance practice known as assignment of benefits. He had raised $63,500 for his 2020 campaign as of May 31, according to a finance report.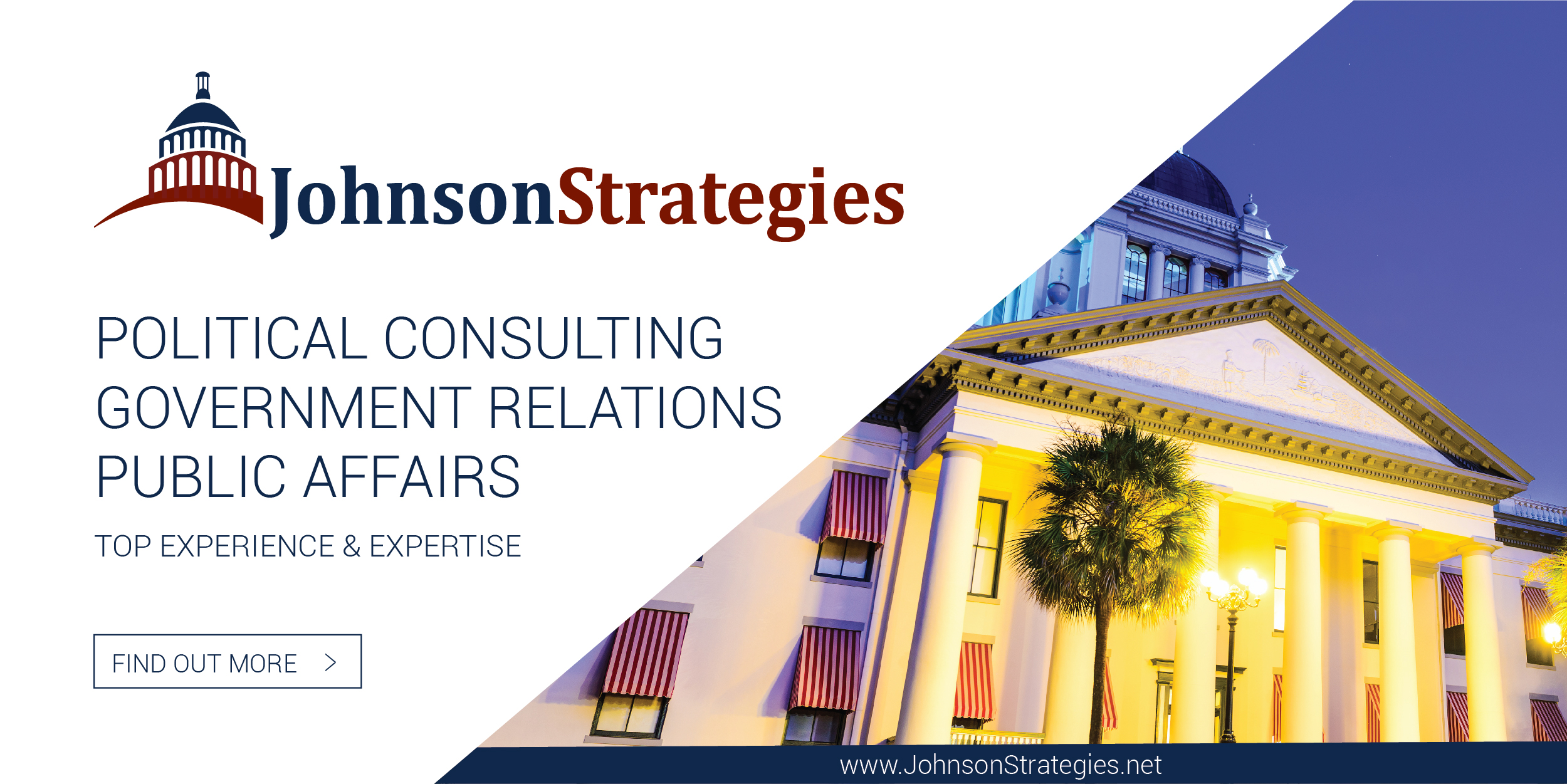 — 2020 —
"Trump raising money in Miami after Orlando campaign kickoff" via A.G. Gancarski of Florida Politics — Trump will follow his rally in Orlando with a big-dollar fundraiser in South Florida. The host committee is small but connected: Republican National Committee co-chairs Ronna McDaniel and Tommy Hicks, Jr., along with Trump Victory Finance Chairman Todd Ricketts. The fundraiser offers two admission tiers … and both are six-figure spends. The incumbent is aggressively fundraising already. He raised over $30 million in Q1 and had $41.3 million on hand as of the end of March.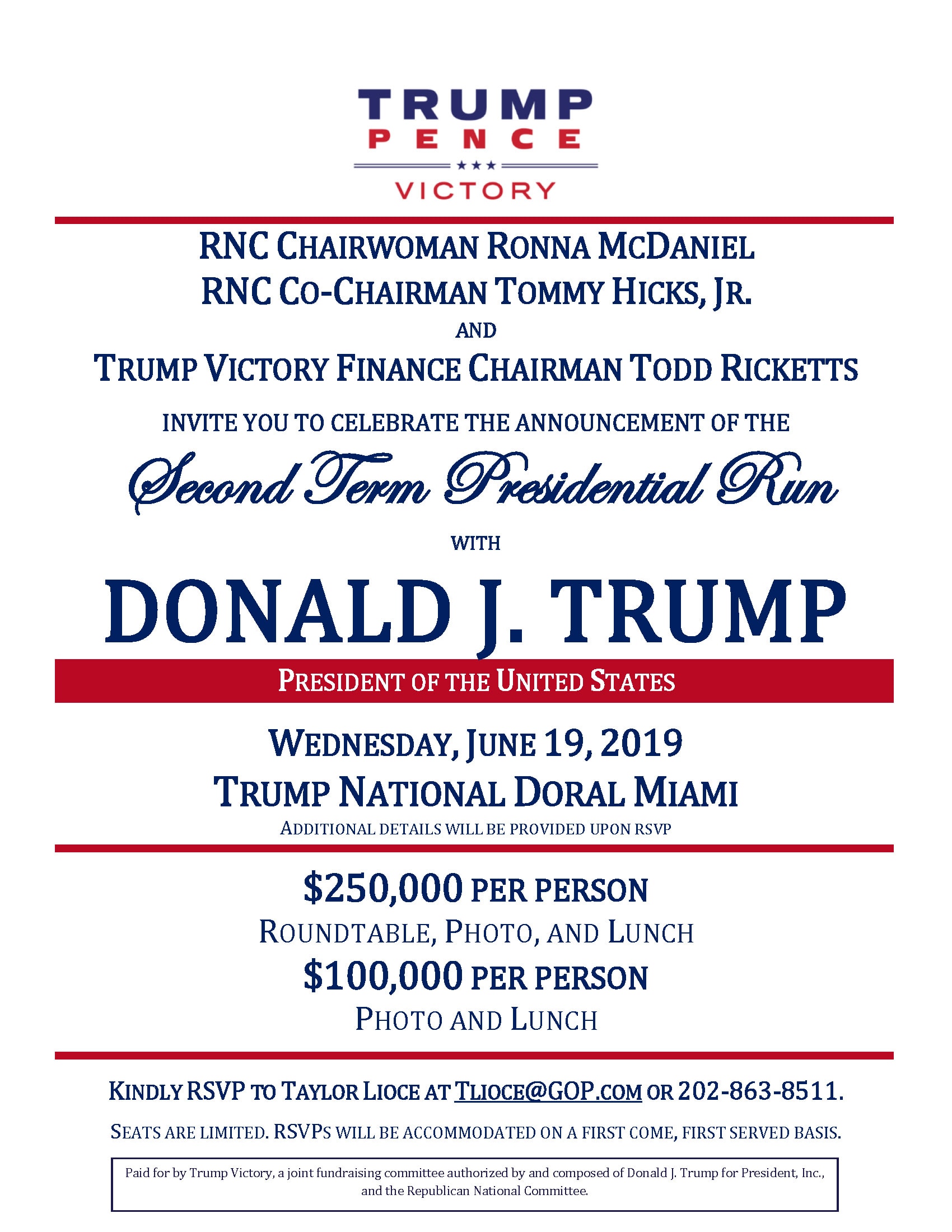 "Trump set to live-tweet Democratic debates" via the Wall Street Journal — Trump always promised to be the most important figure at the debate. Regardless of the specific debate questions, many Democratic voters will be listening for how each candidate plans to take down Trump. Interacting in real time on Twitter would make Trump's presence more tangible by directly inserting himself into the political conversation unfolding on stage. His posts could provide instant responses as well as insights into which attacks he feels most acutely. Political advisers warned that planning for debate night remains fluid, and that Trump can change his mind.
"Joe Biden says his campaign has raised nearly $20 million" via Shane Goldmacher of The New York Times — That is more than any other candidate raised in the first quarter of the year, when Sanders paced the Democratic field and raised $18.2 million from more than 500,000 donors, and there are still two weeks remaining in the second quarter for Biden. The revelation came at an unusual moment. Biden made the declaration at the Upper East Side home of the hedge fund manager Jim Chanos. Biden thanked the crowd, which Chanos estimated at 180, for having "allowed me to be able to compete in a way that I've never been able to before."
"Steve Bullock makes other plans for debate night" via Alex Thompson of POLITICO — Gov. Bullock of Montana, after failing to qualify for the first Democratic presidential debates, announced he would be participating in locally televised town halls in Iowa and New Hampshire on the days of the dueling events next week. Bullock will appear June 26 on Iowa's WHO-TV with Dave Price, and June 27 on New Hampshire's WMUR with Adam Sexton. The appearances will be televised ahead of the debates in Miami rather than concurrently.
— D.C. MATTERS —
"Mike Pompeo visits MacDill Air Force Base to discuss tensions with Iran" via Ileana Najarro of the Tampa Bay Times — Pompeo met with Marine Gen. Kenneth McKenzie Jr. and Army Gen. Richard Clarke, commanders of U.S. Central Command and U.S. Special Operations Command respectively, to align the Government's efforts in the Middle East, according to Central Command. The meeting focused on deterrence plans against Iran after U.S. officials blamed the country for two recent oil tanker attacks in the Gulf of Oman. "We are there to deter aggression," Pompeo said. "President Trump does not want war."
"U.S. launches hospital ship to countries absorbing Venezuelans" via Ellis Rua of The Associated Press — Vice President Mike Pence declared that Venezuela's authoritarian leader "must go" as the U.S. Navy launched a hospital ship on a five-month mission to help Latin American countries struggling to absorb migrants from the crisis-wracked country. Pence briefly toured the ship at Miami's cruise liner terminal ahead of its Wednesday departure to help Venezuelan migrants in countries including Colombia, Ecuador, Panama, Costa Rica and the Dominican Republic. It will also make stops in Haiti, Jamaica and several other Caribbean nations.
"ICE targets a million people who have final deportation orders but remain in the U.S." via Monique Madan of the Miami Herald — When asked how many people there are in Florida with deportation orders, ICE told the Miami Herald to reach out to the White House, which then said to contact the Department of Homeland Security, which then told the Herald to circle back with ICE, which told the Herald to file a Freedom of Information Act request, a process that traditionally takes months or years. The agency did offer a general statement: "The border crisis doesn't start and stop at the border, which is why ICE will continue to conduct interior enforcement without exemption for those who are in violation of federal immigration law. This includes routine targeted enforcement operations, criminals, individuals subject to removal orders, and worksite enforcement."
"'Two teams with two visions': Health friction worsens between Trump aides and HHS" via Dan Diamond, Anita Kumar, Rachana Pradhan and Adam Cancryn of POLITICO — White House officials have soured on HHS Secretary Alex Azar, a deepening quarrel that threatens to derail Trump's health care agenda. The divide has led to stalled projects, disputes over Medicaid and fetal tissue research, duplicated work on Trump's drug pricing priorities — and bitter personal attacks. Trump has repeatedly pledged to unveil soon a plan that is higher quality and less expensive than Obamacare — an ambitious promise that his team of rivals is not ready to deliver on. "You have two teams with two visions," said an individual who's been in heated meetings with HHS and the White House. "Alex is outnumbered and keeps losing."
"More news coverage, more money: How donors respond to sex scandals among Congress members" via Denise-Marie Ordway of JournalistsResource.org — Federal legislators embroiled in a financial or sex scandal are rewarded with money from donors and generally win reelection — if the scandal draws national media attention, according to research published recently in Political Research Quarterly. Members of the U.S. House of Representatives who were involved in sex scandals covered by The New York Times between 1980 and 2010 raised 159 percent more money for their reelection campaigns than similar legislators not tainted by scandal. The study also finds that over time, voters have become less punitive, and donors have become more supportive of federal legislators with careers marred by scandal.
Bill Nelson announces series of forums on ethics — Nelson, the state's Democratic former U.S. Senator, sent an email Tuesday to catch up with his supporters. "I am happy to announce that we are beginning the 'Nelson Initiative on Ethics and Leadership' at the University of Florida. I have deposited my extensive collection of papers and other historical materials with the George A. Smathers Libraries, establishing a significant archive spanning over four decades of public service. I am convening a series of forums to examine ethics and leadership, with the first one to kick off July 2." Details are forthcoming.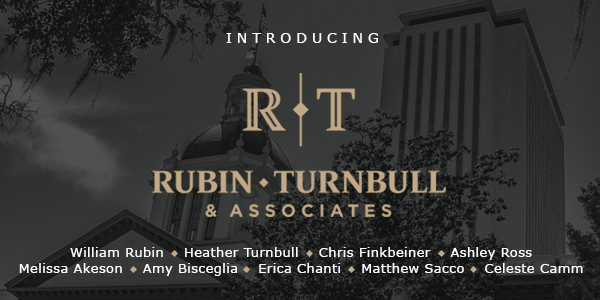 — LOCAL —
"No one believed her explanations for how her daughter died. A decade later she is facing charges" via Jessica De Leon and Carol Marbin Miller of the Miami Herald — On Aug. 14, 2009, 4-year-old Kelis Rucker was found seemingly lifeless in a closet in Bradenton. Her body temperature indicated she'd been dead for a while. Hospital workers found marks on her neck that suggested she'd been strangled. Her death remained unsolved. Ten years later, the Manatee County Sheriff's Office charged Kelis' mother, Dominique Brewer — who long had been a suspect in the girl's death — with killing the youngster. "The mother," a statement from the sheriff's office said, "was the only one in the house with the child and gave several inconsistent statements during initial interviews. She also admitted to drug use prior to the incident. The mother also gave no viable explanation as to injuries that the child received."
"Michael Drejka's defense wants to call a surprise witness: Pinellas Sheriff Bob Gualtieri" via Kathryn Varn of the Tampa Bay Times — Drejka's defense team intends to call Gualtieri to speak as an expert witness, according to a new court filing. The motion draws on language from Gualtieri's lengthy announcement that Drejka was acting within the bookends of Florida's stand your ground law when deputies say he shot and killed Markeis McGlockton in a convenience store parking lot last year. Prosecutors later charged Drejka with manslaughter. If permitted, the sheriff's testimony could pit against each other two groups that are normally on the same side: law enforcement and prosecutors. But to what extent jurors will hear from Gualtieri, or whether they'll hear from him at all, is unknown.
"Fishing, sex, defecation on the beach drive Redington Beach neighbors to file lawsuit" via Ben Leonard of the Tampa Bay Times — A software executive has gone to court to accomplish what his complaints to deputies have not: Stop people from fishing, having sex and defecating in front of his mansion on the beach. Shawn Moore, 41, chief technology officer with Solodev in Orlando, has joined with some of his neighbors to file suit against the town of Redington Beach over an ordinance that they claim has opened the door to the bad behavior. The ordinance contradicts a new state law that curbs public access to beach property, according to the lawsuit. At the same time, though, the town is failing to enforce a provision of the ordinance that is designed to protect private property, the suit says.
"Lake Okeechobee blue-green algae bloom at Port Mayaca has low level of toxin microcystin" via Tyler Treadway of TCPalm — The blue-green algae bloom on the Lake Okeechobee side of the Port Mayaca Lock and Dam is getting bigger but less toxic. A water sample taken June 12 of the bloom contained the toxin microcystin at a level of 1.08 parts per billion, according to data released early Tuesday morning by the Florida Department of Environmental Protection. That's slightly less than the 1.48 parts per billion measured in the bloom June 5, and barely over the amount of microcystin in water the World Health Organization considers safe to drink: up to 1 part per billion.
"Virgin will be the fastest train ever in the southern U.S. when Orlando service starts" via Rob Wile of the Miami Herald — In a presentation to the Central Florida Expressway Authority, Virgin confirmed that a portion of the route would reach a top speed of 125 miles per hour. That would make it the fastest train ever built in the southern United States, and only a few gasps behind the northeast corridor's Acela, which tops out at 150 miles per hour. All told, a trip from Miami Central Station to Orlando International will take approximately three hours, shaving about a half-hour off drive time. Company officials reaffirmed no state funds are being used to finance the $4 billion, 167-mile extension, which is set to begin service in 2022.
"After Harvard rescinded admission, Kyle Kashuv 'exploring all options' for future" via Grace Pateras and Nate Chute of the Tallahassee Democrat — Parkland shooting survivor Kashuv shared a lengthy Twitter thread detailing his rescission from Harvard after he says the private university accepted him. Kashuv wrote that he apologized for the comments in communication with the university, but the institution rescinded his admission. In a final tweet of his thread Monday, Kashuv said he's still figuring what his next steps will be. "I had given up huge scholarships in order to go to Harvard, and the deadline for accepting other college offers has ended. I'm exploring all options at the moment," he wrote.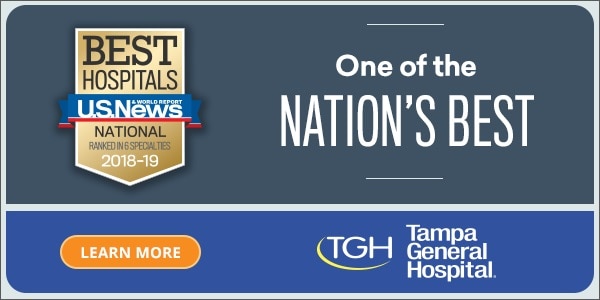 — OPINIONS —
"Marco Rubio: Here are my plans to make college affordable" via the Tampa Bay Times — My Leveraging Opportunities for Americans Now (LOAN) Act would eliminate interest in student loans and replace it with a one-time fee that does not increase and would be paid over the life of the loan, as well as automatically enroll borrowers in an income-based repayment plan. For those that would prefer not taking out any loans, I introduced the Investing in Student Success Act, which creates a legal structure for income share agreements (ISA). ISAs are debt-free alternatives to student loans, and they allow individuals or organizations to provide students with money for school in exchange for the student agreeing to make payments linked to their income for a set period after graduation.
"Florida GOP losing on ideas, so Party is changing the rules" via Randy Schultz for the South Florida Sun-Sentinel — DeSantis opined last week that Florida should hold a separate election for constitutional amendments. Why stop there? Allow amendment voting from 7 p.m. until 7 a.m., reversing the normal schedule. Forbid early voting. It sounds less absurd when you consider the barriers DeSantis and fellow Republicans created for amendment petition drives with House Bill 5. And DeSantis sounded absurd last week when he tried to defend the idea of a separate election. DeSantis also complained that general election ballots are too long. But House Bill 5 also requires that all local tax surcharge proposals be on the general election ballot, thus making the ballot longer.
"Stop playing games, Florida: Join 26 other states to protect voters" via Steve Bousquet of the South Florida Sun-Sentinel — It's time for Florida to stop the political games and join ERIC, the Electronic Registration Information Center. The member states securely exchange voter registration data to find and eliminate duplicate registrations and remove deceased voters from the rolls. DeSantis said the state would return to counties $2.3 million in leftover federal voter-security money that former Gov. Rick Scott's administration illogically demanded counties return after the 2018 election. The refunds make sense. But after Secretary of State Laurel Lee promised a "historic partnership" with counties to protect election security in 2020, DeSantis said he has not yet decided whether Florida should join ERIC — the partnership every county wants.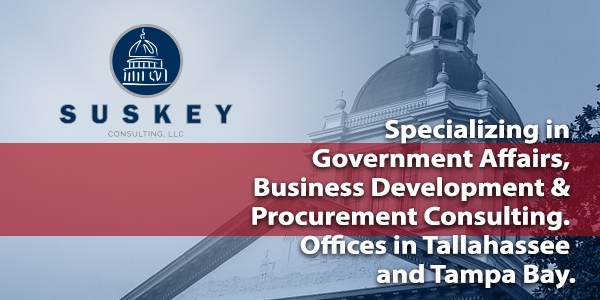 — MOVEMENTS —
"Former Florida commissioner Pam Stewart in running to lead Volusia County schools" via Jeffrey Solochek of the Tampa Bay Times — She's popped up as one of eight candidates to serve as interim superintendent for Volusia County schools, where the School Board recently decided to drop Tom Russell and seek new leadership. "My main focus would be to ensure that everything necessary is in place to begin the 2019-2020 school year on a positive trajectory for success in moving the district to an A grade," she wrote in her cover letter to the board. "Particularly in the last five years of my career, as Florida's Commissioner of Education, I've grown to believe in the potential of all students and our role as educators to ensure they reach that potential."
"Marion Hammer appeal cites right to be 'let alone'" via the News Service of Florida — Pointing to her privacy rights, attorneys for prominent National Rifle Association lobbyist Marion Hammer have asked a federal appeals court to overturn a decision in a lawsuit stemming from emails she received after the February 2018 mass shooting at Marjory Stoneman Douglas High School. Hammer filed a lawsuit against California attorney Lawrence Sorensen, and three other men over emails that she alleged were harassing and threatening, including emails from Sorensen that contained photos showing injuries from gunshot wounds. U.S. District Judge Robert Hinkle in November dismissed Hammer's claims against Sorensen on First Amendment grounds, though he described the emails as "disgusting." Hammer appealed to the 11th U.S. Circuit Court of Appeals in Atlanta.
New and renewed lobbying registrations:
Andrew Ketchel, Chris Schoonover, Capital City Consulting: Neal Land Development Group
Yale Olenick: Florida Education Association
Ronald Watson, Watson Strategies: Florida Freedom Alliance
Personnel note: Florida Restaurant & Lodging Association (FRLA) adds three to membership staff — Keri Burns will serve as Regional Director for the FRLA Central Florida Chapter, Ann Farran will serve as Administrative Assistant, and Ashley Connell will be Director of Membership Marketing. "I could not be more pleased with the new talent we are adding," said Carol Dover, FRLA's president/CEO. Burns will be based in Orlando; she was Senior Vice President of Business Development at Ballantine Management Group and Entertainment Events Coordinator at Universal Studios Orlando. Farran most recently worked as a Marketing and Membership Industry Relations Coordinator at VISIT FLORIDA. Connell previously worked as an Assistant Media Buyer/Planner at VISIT FLORIDA.
Personnel note: "Sara Ganim to join UF's Brechner Center" via The Gainesville Sun — A Pulitzer Prize-winning journalist will be joining the University of Florida Brechner Center for Freedom of Information. Ganim, former CNN correspondent and 2012 Pulitzer Prize winner, will join the Brechner Center as a Hearst Journalism Fellow, according to a University of Florida news release. During her fellowship, Ganim will help UF College of Journalism and Communication students develop investigative reporting projects about lapses in government data gathering that deprive the public of information, the release said.
— ALOE —
"Walt Disney World raises prices on annual passes before Star Wars: Galaxy's Edge opens" via Gabrielle Russon of the Orlando Sentinel — On the high end, a platinum plus pass for Florida residents increased nearly 18 percent to $999. The pass previously cost $849 a year. On the lower end, the pass to get into Epcot after 4 p.m., which previously cost $289, now is available for $309. It amounts to a 7 percent increase. A one-day base theme park ticket from Christmas Day to New Year's Eve costs $159 — a 23 percent jump from the previous $129, according to Disney.
"Comeback season for Florida Citrus winding down" via Paul Rusnak of Growing Produce — There were high expectations (relatively speaking) heading into the 2018-2019 Florida citrus season. It was to be a comeback year for the industry. It turns out, it has been to a degree. Despite the latest forecast figures from the USDA that shows the all-Florida orange crop estimate losing 1 million boxes of Valencias from last month's report, the overall count stands at 71.4 million boxes, which is more than 26 million boxes better than last season.
— HAPPY BIRTHDAY —
Best wishes to new mom Lyndsey Brzozowski of Bascom Communications and Consulting, as well as our man in Jacksonville, A.G. Gancarski.
—
Sunburn is authored and assembled by Peter Schorsch, Phil Ammann, Jim Rosica, and Drew Wilson.
The post Sunburn — The morning read of what's hot in Florida politics — 6.19.19 appeared first on Florida Politics – Campaigns & Elections. Lobbying & Government..