Breaking overnight – Well, his luck had to run out at some point. State Rep. Blaise Ingoglia finished tenth at the World Poker Tour Deep Stacks tournament at the Seminole Hard Rock in Tampa. At one point, deep in the tournament, Ingoglia was second in the chip count, but his chances of winning were crippled last Sunday when his two pair ran into a buzzsaw of a flush. After losing more than 1M in chips on that hand, Ingoglia was soon after eliminated.
Still, it was a helluva run by the former chairman of the Republican Party of Florida. More than 600 people entered the tourney and Ingoglia finished just one spot away from making the final table. For his efforts, the Hernando Republican earned $9,792.
—
While Orlando braces for Donald Trump's big reelection campaign kickoff Tuesday, new polling suggests City Beautiful voters are not feeling a lot of love for the President.
A survey by Public Policy Polling (PPP) — commissioned by the Florida Democratic Party — found 69 percent of Orlando voters disapprove of the President's job performance, while the same percentage will vote for Trump's Democratic opponent in 2020.
Pollsters surveyed 565 Orlando voters about Trump's job performance and policies. By two- and three-to-one margins, Orlando votes gave Trump thumbs-down not just on his job performance, but also on his attempts to make health care affordable (21 to 72 percent yes to no) and to help the people of Puerto Rico recover from Hurricane Maria damage (3o to 64 percent yes to no).
—
Happening today — Sen. Rick Scott will be hosting a Hurricane Preparedness Conference to discuss hurricane preparedness and recovery. Participating federal partners include FEMA, Small Business Administration, U.S. Department of Housing and Urban Development, U.S. Department of Environmental Protection, National Hurricane Center, U.S. Departments of Agriculture, Transportation and Health and Human Services; Federal Communications Commission and U.S. Army Corps of Engineers, media check-in 8 a.m., the event begins at 9 a.m. RSVP and information at press@rickscott.senate.gov.
— SITUATIONAL AWARENESS —
—@RealDonaldTrump: Despite the Greatest Presidential Harassment of all time by people that are very dishonest and want to destroy our Country, we are doing great in the Polls, even better than in 2016, and will be packed at the Tuesday Announcement Rally in Orlando, Florida. KEEP AMERICA GREAT!
—@BrianEFallon: I used to think Trump could shoot a man on Fifth Avenue and the Republicans would let him get away with it. Now I think the Democrats would, too.
—@RealDonaldTrump: Florida Governor Ron DeSantis just signed Bill banning Sanctuary Cities in State, & forcing all law enforcement agencies to cooperate with Federal Immigration authorities. Bill prohibits local Gov't from enacting Sanctuary policies that protect undocumented immigrants … More and more states want to do this but their governors and leaders don't have the courage to do so. The politics will soon mandate, however, because people from California, & all over the land, are demanding that Sanctuary Cities be GONE. No illegals, Drugs or Trafficking!
—@AnnCoulter: DeSantis for President!
—@MattGaetz: I like & respect your game, Rep. [Anna] Eskamani. But how "political" it felt?

Elections have consequences. @AndrewGillum campaigned to make FL a "sanctuary state." @GovRonDeSantis won & today banned sanctuary cities, delivering on a promise. It's not political, it's winning.
—@JohnMorganEsq: I support the full legalization of #marijuana. However, my plate is full w/a living wage for Florida's working poor. I can only slay one dragon at a time. My best advice is to show a poll w/over 60% support & take it to the current license holders in FL.
—@JamesGrantFL: Though I would vaccinate my children and find the anti-vax movement to be dangerous, an erosion of the First Amendment and basic privacy rights is not the answer. The growing number of false and binary choices between preserving liberty and the public good should terrify us all.
—@CarlosGSmith: Three years ago, on Father's Day, I joined @MSNBC to discuss the community response to the Pulse tragedy. "To all the Dad's out there who have suffered really horrific losses, our hearts and prayers go out to them on [this Father's Day]"
—@BillyCorben: Florida man arrested for stealing 13 pool floats over the last 7 months, including a bacon-shaped one, tells police he has sex with them instead of raping women
— DAYS UNTIL —
Trump formally announces his 2020 reelection campaign in Orlando — 1; Florida Chamber Learners to Earners Workforce Summit begins — 1; "Yellowstone" Season 2 premieres — 2; "Toy Story 4" opens — 3; First Democratic presidential debates in Miami — 9; "The Loudest Voice," about Fox News and Roger Ailes, premieres — 13; "Spider-Man: Far From Home" opens — 15; Independence Day — 17; 50th anniversary of Apollo 11 moon landing — 33; "Once Upon a Time … in Hollywood" premieres — 39; Second Democratic presidential debates in Detroit — 43; "Beverly Hills 90210" reboot premieres — 51; Taylor Swift's new album, 'Lover,' released — 67; Florida Gators opens vs. Miami football — 68; St. Petersburg primary election — 70; UCF Knights football opens vs. Florida A&M — 73; USF Bulls football opens vs. Wisconsin Badgers — 74; FSU Seminoles football opens vs. Boise State — 75; Labor Day — 77; First Interim Committee Week for 2020 Session — 71; Morning" Joe Scarborough releases "This Ends Badly: How Donald Trump Conned America" — 92; "Joker" opens — 109; Florida Chamber Future of Florida Forum begins — 133; Scott Maddox trial begins — 140; 2019 General Election — 141; 3rd Annual Florida Internet and Television FITCon starts — 143; 2020 Session begins — 211; Iowa Caucuses — 231; New Hampshire Primaries — 239; Florida's presidential primary — 274; 2020 General Election — 506.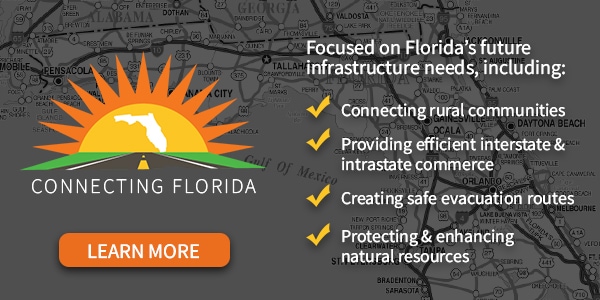 — TOP STORY —
"Joe Biden beats Donald Trump by 7 in Florida in campaign's own internal polling" via Steven Lemongello of the Orlando Sentinel — In the polling, conducted from March 15 to 28, Trump trailed Biden in Pennsylvania 55 to 39 percent and in Wisconsin 51 to 41 percent. The president also only had a 2-point lead in the GOP stronghold of Texas. ABC did not report the exact numbers each candidate received in Florida and did not obtain the campaign poll's matchups against other Democratic candidates. The Trump campaign confirmed the data was accurate, but said the polls were old and recent polls have seen large swings in Trump's favor.
"Trump campaign cutting ties with pollsters after internal numbers leaked" via Chuck Todd, Kristen Welker and Ben Kamisar of NBC News — Trump's reelection campaign has a polling problem causing it to cut ties with some of its own pollsters. After a leaked poll emerged showing that Trump was trailing in critical states to potential Democratic candidate, Biden, and in reliable red states, too, the Trump campaign severed from certain pollsters thought to be involved with the leak. In the campaign's initial findings, Biden is the candidate to beat.
>>>According to the New York Times, this purge will not impact Florida man Tony Fabrizio.
— DATELINE: TALLY —
"Legislature sends $91.1 billion budget to Ron DeSantis" via The Gainesville Sun — In an unusual event, the Florida Legislature delayed sending the $91.1 billion dollar budget to DeSantis to sign. The document has finally made it to the Governor who must sign it into law by June 29. DeSantis will be relying on research from Florida Tax Watch to determine how much of the budget needs vetoes. The current tally is over $100 million. Some of these items, added to the budget without sufficient oversight, had an influential backer.
"DeSantis to referee clash between doctors and cancer treatment company" via John Kennedy of The St. Augustine Record — A health care bill that is expected to arrive at DeSantis' desk for signature is the latest in a standoff between four doctors and their former employer, 21st Century Oncology. The company, arising from bankruptcy and multiple lawsuits, has been the target of the oncologists seeking to exit their non-compete agreement. They hired a lobbyist to encourage release from their agreement, and it worked. The latest health care bill will include a passage about non-competes that will have implications for other medical practitioners.
Assignment editors — DeSantis will deliver remarks and highlight computer science achievements, 10 a.m., Ridgecrest Elementary School, 1901 119th Street North, Largo. Later, the Governor will join Secretary of State Laurel Lee and several Supervisors of Elections for a news conference, 2 p.m., Governor's Large Conference Room, The Capitol.
Assignment editors — Lt. Gov. Jeanette Nuñez, President and CEO of Jackson Healthcare System Carlos Migoya, President and CEO of Memorial Healthcare System Aurelio Fernandez, and Center for Disease Control Director Dr. Robert Redfield will hold a news conference at 10:30 a.m., Jackson Memorial Hospital, Ira C. Clark Diagnostic Treatment Center, Room 254, 1080 N.W. 19 Street, Miami.
— STATEWIDE —
"Nikki Fried has seen the future — and it is hemp" via Rosanne Dunkelberger of Florida Politics — As the legislation that would legalize the cultivation of hemp in Florida awaits DeSantis' signature — or veto pen — Democratic Agriculture Commissioner Fried praised the plant as an economic savior for the state's farm economy and the environment. "This is something that is going to revolutionize our state," she told members of Tallahassee's 'politirati' during her first appearance before the Capital City Tiger Bay Club on Friday. She claimed the plant was suitable for 25,000 to 35,000 different uses — including serving as a biodegradable replacement for Styrofoam, plastic, and paper — and predicts it will give a $20 to $30 billion boost to Florida's economy.
"Superintendents' group should spend more time on academics, next leader says" via Jeffrey Solochek of the Tampa Bay Times — For the past two years, the Florida Association of District School Superintendents has focused much of its attention on two key issues: Improving school security and expanding mental health services. Its leaders have pressed state officials to pay more attention. Without diminishing the importance of those items, the next association president says he wants to redirect the conversation during his year at the helm. Pasco County superintendent Kurt Browning, who assumes the leadership post in July. "We need to bring it back into balance."
"Florida families spend more than 20 percent of income on childcare" via Florida Trend — A close examination of American spending habits suggests Florida families spend a lot on child care, and that's the trend around the country. Florida parents spend more than 20% of household income on child care, which is in line with families in other states, where averages range from 13.7 percent — 27.5 percent.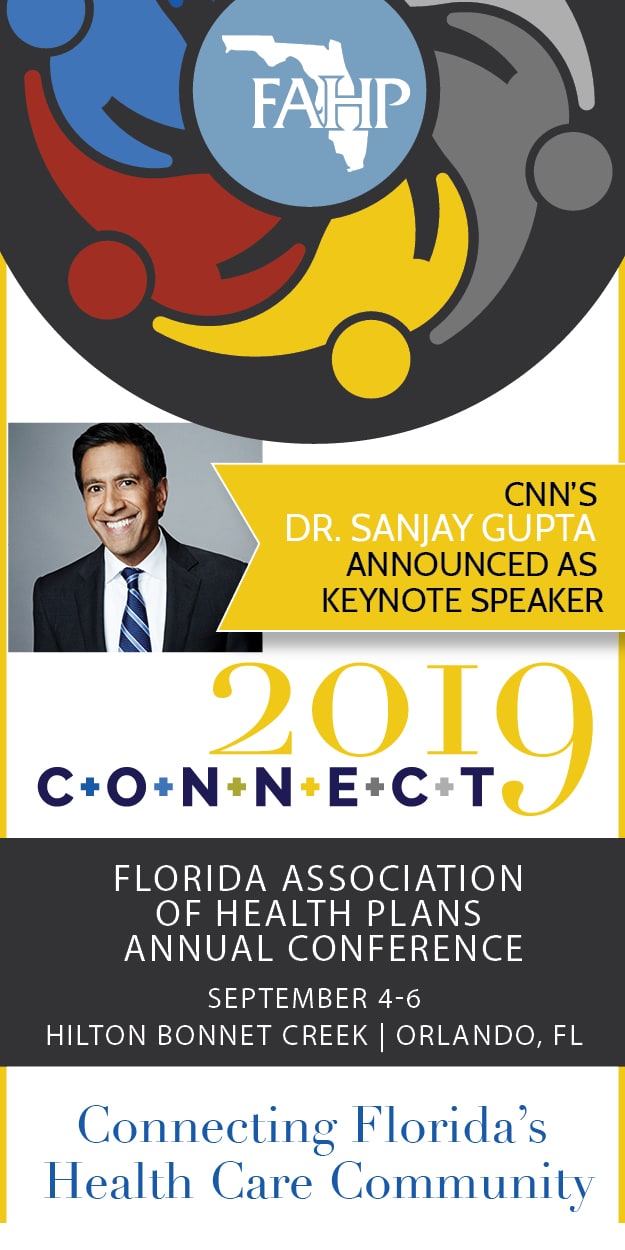 — THE TRAIL —
Nursing board: Amy Pope Wells lost license after tampering with certificate — Republican Pope Wells, who is primarying Rep. Ted Yoho, lost her nursing license in 2006, reports Arek Sarkissian of POLITICO Florida. The public North Carolina Board of Nursing database shows that Pope Wells lost her license after American Nursing Services reported that she had falsely represented herself as a registered nurse. Pope Wells, identified as Pope Morton in the board's cease and desist letter, held the title of licensed practical nurse, a credential expired in 1998. "You do not now have nor have you ever held a North Carolina registered nurse license," the letter states.
Hot rumor — Look for state Rep. Adam Hattersley to forgo reelection to HD 59 and instead challenge Republican Ross Spano in Congressional District 15. The Democrat currently running in that race, Andrew Learned, would then drop out and run for Hattersley's state House seat.
"Tampa Democrat lawmakers hosting fundraiser for José Javier Rodríguez reelection" via Ryan Nicol of Florida Politics — A fundraiser for the Senator's reelection bid will take place Monday at the home of fellow state Sen. Janet Cruz and her husband, Dr. Steve Rifkin. Several current and former lawmakers are also scheduled to attend the event, including state Sen. Darryl Rouson and state Rep. Ben Diamond. Joining them will be former U.S. Rep. and gubernatorial candidate Jim Davis as well as former state Rep. Sean Shaw. The event will run from 5:30 p.m. to 7 p.m.
"HD 28 Democratic candidate Elizabeth McCarthy's credentials don't check out" via Scott Powers of Florida Politics — Democratic House District 28 candidate McCarthy's stories about her being a doctor who worked on Pulse patients, and a former college basketball player at UF and FSU, are not checking out. She stated by text late Friday that she would be "pulling her campaign" after having been approached by Florida Politics about her credentials. McCarthy, 50, garnered some respect and influence for telling people that she is a cardiologist at Orlando Regional Medical Center and on June 12, 2016, pulled bullets out of Pulse victims. Democratic U.S. Rep. Darren Soto, for one, introduced McCarthy as a hero, and who advises him on health care issues. However, records tell a different story.
— "Despite questions about her background, Elizabeth McCarthy vows to stay in HD 28 race" via Scott Powers of Florida Politics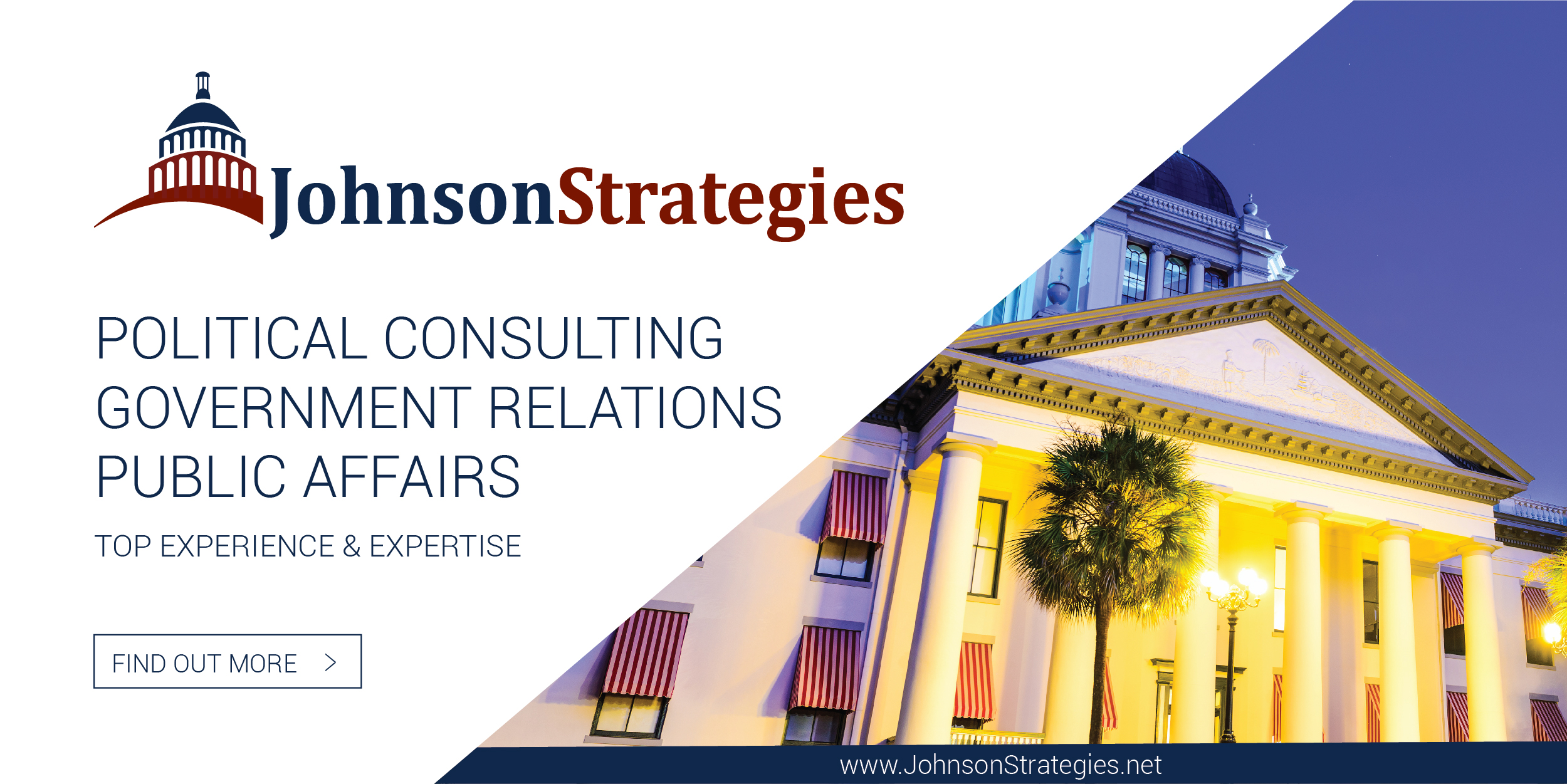 — 2020 —
"Trump's 2020 reelection team wants order and discipline" via The Wall Street Journal — Trump's 2016 win was fueled by messaging that he is the clear underdog, but today's reelection campaign looks a lot different with discipline described down to font sizes mandated in a brand book. Benefitting from a good relationship with the RNC, Trump's campaign appears highly organized, leaving some Democrats feeling like a late arrival to the digital marketing scene could harm their chances in 2020.
"Democratic Super PAC drops digital ads ahead of Trump's Florida campaign kickoff" via Steve Contorno of the Tampa Bay Times — As President Donald Trump comes to Florida to kickoff his reelection campaign, a Democratic Super PAC will greet him with a six-figure digital advertising buy. In ads on Florida news websites … Priorities USA will go after Trump's corporate tax cut and his administration's unraveling of the Affordable Care Act. "Trump's economy works for corporate CEOs — not for us," one ad says.
"Buddy Dyer isn't going to Trump's Orlando rally, but hopes interactions will be peaceful" via Orlando Sentinel by Ryan Gillespie — Blue Orlando mayor, Dyer, won't be attending Trump's rally but understands the significance of the event. Florida's history as a swing state means the candidate who wins the state will likely need to appeal to people along I-4. In typical fashion, Trump boasts large ticket requests and says his rally will seat the first 20,000 people who show up with tickets. Trump's 2020 rally will be held on June 18 at Amway Arena.
"Giant 'baby Trump' balloon will be in Orlando for the President's reelection rally" via David Smiley of the Miami Herald — Organizers of the Win With Love Rally wrote in a permit application with Orlando police that they were trying to bring the infamous inflatable to the city. But it wasn't until Saturday that the group confirmed it was logistically possible. Now, they're trying to crowd fund the $2,500 cost of inflating the balloon caricature. "We plan to win with love, and we LOVE Baby Trump," rally organizer Ida Eskamani wrote in a news release.
"Trump campaign head moves to Florida for taxes, travel — and Trump" via Christine Stapleton of the Palm Beach Post — Brad Parscale, head of Trump's 2020 campaign, moved to South Florida to shorten his commute between Washington D.C., and San Antonio — from where in 2016 he orchestrated the most costly, complex and stunning upsets in American politics. Another reason for the move, Parscale explained recently, is to save money. Because Florida is one of a handful of states with no income tax, Parscale can avoid paying the progressive income tax in Washington, D.C., which taxes millionaires' income at 8.5 percent.
"Unwanted kiss lawsuit against Trump dismissed in Florida" via Associated Press — A Florida lawsuit that alleged Trump kissed a former campaign staffer during a 2016 rally was dropped. Alva Johnson still contends that Trump made inappropriate advances, including kissing her, at the August 2016 event, and that she, a black woman, was paid less than her white male counterparts. However, William Jung, a U.S. District Judge in Tampa, dismissed the case as a political maneuver. It can be refiled within 30 days.
Such a good read — "The escalator ride that changed America" via Michael Cruse of POLITICO — What really went into that moment, and what was it like to experience? This oral history was assembled from reporters and photographers who were there. They thought they knew who he was, and what he was doing, and how this would go. They had no idea. Gary Legum, reporter, Wonkette: "I was thinking this will be something goofy and funny to cover. And in a year, nobody will remember Donald Trump ran for president." It occurred to me, actually, at that moment: "I wonder if any of these people are being paid to be here."
"First Democratic debate lineups announced: When to watch for your favorite candidate" via Ryan Nicol of Florida Politics — NBC has announced which Democratic presidential candidates will take the stage on which night, as the Democrats head to Miami for a two-night slate of debates. The Democratic National Committee (DNC) limited the first debate to 20 candidates out of the 24 currently declared. Those 20 candidates have now been divided into two groups of 10. The first group will take the stage on the night of Wednesday, June 26. The second will debate on Thursday, June 27. Exactly 20 candidates qualified for the debate, eliminating any need for tiebreakers.
"Wayne Messam vows to continue campaign despite missing national debate stage" via South Florida Sun-Sentinel — "I still have an opportunity to qualify for the July debates," Messam said about his campaign. The only Florida candidate for the Democratic nomination, the Mayor says it's too early to consider dropping out. Strategists indicate he entered the race too late, and his failure to make it to the debate stage in June could signal the beginning of the end. You can hear more from Messam on NBC platforms in Miami on June 26 where he will be interviewed about the debate.
"Cut from the debate? It doesn't mean a candidate can't matter" via Nate Cohn of The New York Times — Gov. Steve Bullock of Montana didn't make the cut. He could have, had he done better in just one more poll. Yet Bullock's low support in the polls doesn't preclude the possibility that he'll play a meaningful role in the race. His exclusion illustrates the challenge of using polls at this early stage to make sense of the race, let alone to decide whom to include in the debates June 26 and 27. Many candidates have gone on to emerge as serious contenders after starting with around 1 percent of the vote.
— REGISTRATION PUSH —
The Voter Participation Center, a nonprofit group which aims to increase vote share among women, young people and minorities, is launching a campaign to issue voter registration forms to more than 450,000 Floridians by the end of June.
"It is critical that our democracy reflects the diverse people who live in our nation — but in Florida and many other states, communities of color, young people and unmarried women remain underrepresented," said Page Gardner, the group's founder and president.
"Currently, nearly 3 million Florida residents from these historically underrepresented groups are not registered to vote. Through our programs, we're helping Floridians register and making voting and registration more efficient and effective through mail and online."
The group says it has helped more than 4 million people register to vote since 2003, with more than 503,000 of those coming from Florida. The June drive will aim to boost those numbers ahead of the 2020 election.
The voter registration drive will target unregistered millennials, unmarried women and minorities. And the Voter Participation Center isn't just targeting Florida. Nearly 1.7 million registration forms will go out to voters across 14 states, according to the group.
The 2020 election is already projected to potentially break records, both in terms of vote share and overall voters.
— D.C. MATTERS —
"Dems accelerate election security push after Trump comments" via Mary Clare Jalonick and Lisa Mascaro of The Associated Press — Lawmakers had already been compiling a fresh package of bills in the aftermath of special counsel Robert Mueller's findings in the Trump-Russia probe. But House Speaker Nancy Pelosi said Democrats are now pushing ahead with votes because it's part of "what the American people elected us to do." It remains to be seen if the passage of bills through the House will break the stalemate in Congress over what to do about election security. While Russia interfered in the presidential election more than two years ago, lawmakers have yet to act on legislation — and there is no shortage of proposals.
"Florida Republicans want only citizens to decide the makeup of Congress. The Constitution says otherwise" via Tampa Bay Times — Sen. Scott thinks citizenship should determine how many congressmen each state gets. This idea goes against the position of founding fathers who shaped the constitution. Although it may have once seemed radical, Scott's notion is gaining support from other Florida Republicans, including Greg Steube, who said, "Citizens … should be the only ones counted when determining congressional district boundaries."
Rick Scott sponsors bill providing education savings accounts for military families — Scott is pushing to expand school choice options for military families, co-sponsoring a bill called the "Education Savings Accounts for Military Families Act of 2019." The measure would grant $6,000 to families, increasing annually, to go toward private schools, private tutoring or other education options. "During my time as Governor of Florida, we worked hard to support our military members, veterans and their families both during and after their service," Scott said in a statement on the legislation. He added that the bill "builds on our efforts to help make Florida the most military and veteran-friendly state in the country — and provides military families the flexibility to choose which educational opportunities are the best fit for their family."
"'Stop paying dead people': Greg Steube wants feds to make annual sweeps of benefit rolls" via John Haughey of The Center Square — A first-term Republican Representative from Sarasota, Steube, proposed legislation to block social security payments going to dead people. This legislation would require government follow-up on anyone collecting benefits who is over 105-years-old. It also includes Medicare, Medicaid, Disability and federal pension. While Steube's bill focuses on just one kind of improper payment, "failure to verify death data," it will likely go idle without a committee hearing, as many others have before it.
Spotted — Brian Ballard in "Tech turns to K Street in antitrust fight" via The Hill — New scrutiny from regulators and Congress over the tech industry's antitrust issues is putting Silicon Valley's K Street support to the test. Tech giants such as Amazon, Google, Facebook and Apple have been beefing up their lobbying teams … Amazon's ramped-up K Street operation comes as it also makes plans to place its second headquarters in the Washington, D.C., area. The company has increased its lobbying expenditures every year since 2008, when it spent $1.3 million. McGuireWoods LLP is its top law and lobbying firm … (its) second top lobbying firm is Ballard Partners, the firm of Ballard, a top fundraiser for Trump.
"While George LeMieux may not be running, his zombie campaign never stopped" via Noah Pransky of Florida Politics — LeMieux campaigned for the Republican nomination to the U.S. Senate in 2012. When he bowed out of the race that June, LeMieux again said he was done campaigning. LeMieux's campaign spending never stopped. The former Senator has taken advantage of a federal campaign finance loophole to keep spending the $500,000 he had left over from his 2012 run to subsidize his life after Washington. That includes an event at The Breakers resort, fees paid to a media booking company, and contributions to members of Congress that could be lobbied by the Gunster law & lobbying firm, of which LeMieux is the chairman of the board.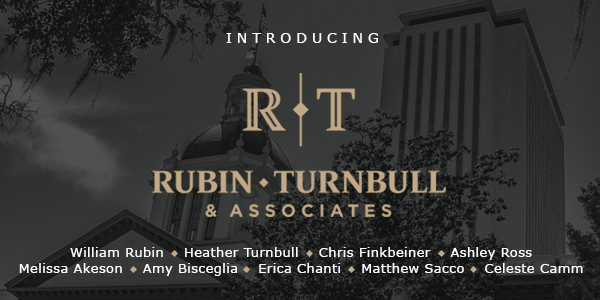 — LOCAL —
"GOP Brevard Commissioner jokes Democratic leader should seek abortion, kids would be 'scourge on humanity'" via Ryan Nicol of Florida Politics — Republican Brevard Commissioner Bryan Lober went after a member of the Brevard Democrats on Facebook Thursday, saying she should turn to abortion in lieu of having any kids, arguing they would be a "scourge on humanity." Lober commented on a now-deleted thread in a Facebook page called "The Political Voice of Brevard County." The comments were directed at Stacey Patel, who serves as the Chair of the Brevard Democratic Executive Committee. "I'm not typically a big abortion proponent," Lober began, "but in Patel's case, I might just be willing to look the other way as I can only imagine what a scourge on humanity (and on our economy) her offspring would prove to be given that her litter would likely be raised with an entitlement mentality, zero work ethic, and taught the hypocritically racist and sexist position that the white man is evil.
"Lee GOP chairman Jonathan Martin backs Matt Roepstorff for Lee Commission appointment" via Jacob Ogles of Florida Politics — Martin said he reached out to DeSantis' office months ago and recommended attorney Roepstorff. "I've known Matt for years," Martin said. "He is a solid guy. He's young. He is conservative. He has a lot of knowledge of how things work and how the local economy works." Roepstorff also boasts some policy chops. In February, he joined the GrayRobinson's Southwest Florida office. The seat on the commission opened up following the death of Commission Chair Larry Kiker in April.
"Voter registration mailer creates confusion for voters and phone calls for officials" via Tallahassee Democrat — Two nonprofit organizations have misstepped in their pursuit to increase voter participation by not staying in their lane. The organizations sent out mailers to residents of Leon County that appeared to tell them they are not registered to vote. In many cases this was not accurate, causing confusion. Florida election officials were not involved with the mail drop, and have said the complaints they received outweigh registration inquiries. The organizations involved stand by the content and believe the message was clear.
"Scores protest outside Florida detention center for kids" via The Associated Press — A coalition of religious groups and immigrant advocates said they want the Homestead detention center closed. Protesters held signs that read "Homes Instead!" and "Stop Separating Families" as they beat drums and sang civil rights-era protest songs. "Shut it down! Shut it down!" protesters shouted. Lucy Duncan, an official with the American Friends Service Committee, asked protesters for a moment of silence to remember children who have died in federal custody, though not at the Homestead facility. She poured water into a potted plant as each of the seven names was read.
"MIA's forgotten workers" via Jim DeFede of CBS Miami — Most people see Miami International Airport as a bright and shiny place to work. But behind that shiny exterior is a workforce that is largely forgotten. Facing South Florida host DeFede and his guests take a look at the more than 1200 workers who stock the planes with food, snacks and beverages, as they and airport workers across the country vote on whether to go on strike for better working conditions and benefits.
To view the video, click on the image below:
"Lake Okeechobee blue-green algae bloom at Port Mayaca growing; is it getting more toxic?" via Tyler Treadway of TCPalm — An algae sample taken June 5 contained low levels of the toxin microcystin: 1.48 parts per billion, according to the Florida Department of Environmental Protection. That's just barely over the concentration in water the World Health Organization says is safe to drink: 1 part per billion. The Port Mayaca dam is the conduit for Lake O discharges to the St. Lucie River, but the bloom poses no immediate threat to the estuary because the dam's gates have been shut since the latest round of discharges.
"UF has plans for $2.2B in projects in next 10 years" via Daniel Smithson of the Gainesville Sun — The capital improvement plans include a new honors college, athletic dorms, a new student health facility, academic buildings, and a landscaping plan that would change the face of the university. The plans coincide with UF's goal to become a top-5 public university. A top-5 university has top-5 facilities and a top-5 campus, according to UF administrators. But getting there will be costly.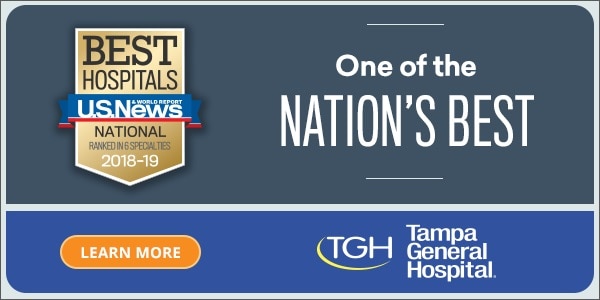 — OPINIONS —
"New parents need paid family leave, and here's a bill to provide it" via Marco Rubio for the National Review — I, along with Sen. Mitt Romney and Reps. Ann Wagner and Dan Crenshaw, introduced the New Parents Act, which would provide a voluntary option for paid family leave. The bill would ensure an economic safety net that new parents could take advantage of by allowing them to pull forward from their future Social Security benefits. No new taxes. No new mandates. No new regulations. Completely optional. But what really sets my bill apart is that it gives new parents much-needed flexibility in how they choose to use their paid leave.
"DeSantis' arrogant abuse of political power" via the South Florida Sun-Sentinel editorial board — A Governor's most essential work is when most of the bills the Legislature enacted land on his desk. His veto is the last sure line of defense against the bad ones. DeSantis has defaulted on that duty. Now it's up to the people to act. The toll road bill (Committee Substitute for Senate Bill 7068) and the sabotage of the citizen initiative process (House Bill 5) that DeSantis signed into law constitute the most arrogant abuse of political power since the rural cabal known as the Pork Chop Gang was banished in 1968. Voters can hold DeSantis and offending legislators to account if they run for reelection and should make them aware of their displeasure now.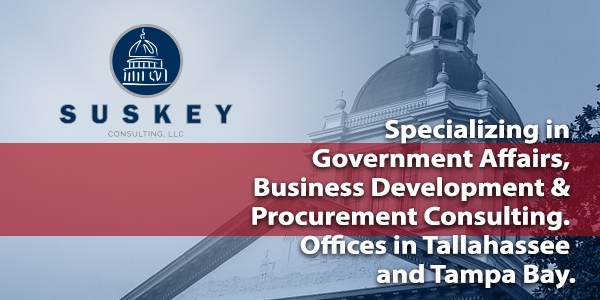 — MOVEMENTS —
Charlie Lydecker appointed to State University System Board of Governors — Gov. DeSantis announced the appointment of Lydecker to the Board of Governors of the State University System. Lydecker, of Ormond Beach, is the President and CEO of Foundation Risk Partners. Lydecker spent 26 years at Brown & Brown, Inc. serving in leadership positions including Retail Division President, Regional President and Profit Center Leader. He also served on their Senior Leadership Council. He is former Vice Chairman of the Florida Ethics Commission and has served on several banking boards. He also is a member of the Board of Trustees of American University in Washington D.C.
Leslie Mitchell Kroeger elected 2019-20 president of Florida Justice Association — Kroeger, partner with Cohen Milstein Sellers & Toll in Palm Beach Gardens, is FJA's 59th president and the second woman to lead the state's top group of civil justice advocates. The first woman, recently retired Circuit Judge Karen Gievers, was FJA's president in 1990-91. "As champions for civil justice, we stand together to protect access to the courts. In turn, when it comes to our profession as trial lawyers, we also must uphold values of inclusion, opportunity, and responsibility," said Kroeger. A swearing-in ceremony was held at FJA's Annual Convention held at The Breakers Hotel in Palm Beach.
U.S. Sugar executive reappointed to National Agricultural Trade Advisory Committee — Judy Clayton Sanchez, Senior Director for Corporate Communications and Public Affairs, was reappointed to the Agricultural Technical Advisory Committee for Trade in Sweeteners and Sweetener Products by U.S. Agriculture Secretary Sonny Perdue and Trade Rep. Robert Lighthizer. Sanchez is serving her third term, which runs through June 15, 2023. "As an agribusiness rooted in American farming values, U.S. Sugar is proud to have Sanchez representing our company, region, and state," said U.S. Sugar President and CEO Robert H. Buker Jr. The Agricultural Technical Advisory Committees offer technical advice and information about specific commodities and products.
"Kozlow Group's Evan Kozlow joins Republican consulting firm Axiom" via Melissa Razdrih of Florida Politics — The announcement came after Axiom's acquisition of Kozlow's well-established consulting firm, the Kozlow Group. Kozlow, who has strong public affairs and political ties in both Florida and New Jersey, has been chosen to lead Axiom's Florida operation and will be based in the state. Axiom Strategies founder and CEO, Jeff Roe, said: "His depth of knowledge and skill set will serve our clients very well. I'm proud that a person of his experience and character has made the decision to join our team and we couldn't be more pleased to see him come on board."
Personnel note: Ileana Najarro takes over military beat at Tampa Bay Times — The former Houston Chronicle metro reporter joined the paper earlier this month, taking over for Howard Altman, now managing editor of the Military Times. Najarro previously covered race, labor and immigration at the Chronicle. According to her bio, she previously interned at the Los Angeles Times, the Mexico City bureau of The Wall Street Journal, The New York Times, and The Washington Post. Her first Sunday front page story for the Times was this weekend, on Tampa being the host city for the Warrior Games, "established in 2010 as a way to enhance the recovery and rehabilitation of wounded, ill and injured service members."
— ALOE —
"633 divers collect over 1,500 pounds of trash at a Florida beach — and set a world record" via Michelle Lou of CNN — The Guinness World Record-setting 633 divers retrieved at least 1,626 pounds of trash and 60 pounds of fishing line at the Deerfield Beach International Fishing Pier on Saturday. The official weight of the trash recovered is still being tallied, and the number is likely to grow, said Tyler Bourgoine, who participated in and helped organize the cleanup. Ocean conservation group Project AWARE estimates that the cleanup might have removed as much as 3,200 pounds of marine debris. "There were countless lead sinkers … everything from a boat ladder to a barbell," Bourgoine told CNN.
"'Sunshine State has weirdness for everyone.' So he's taking 'Florida Man' off-Broadway" via Howard Cohen of the Miami Herald — "Florida Man" was written by Michael Presley Bobbitt, a commercial real estate appraiser by day and a playwright and board member at Gainesville's Acrosstown Repertory Theatre — which will get its crack at the play in October after it completes its off-Broadway run. Bobbitt also "raises goats for no reason at all," according to his website. The play's central character is Billy Crud, a man who loses his father before he can "resolve a laundry list of regrets and hurt feelings between the two men," according to Bobbitt. The comedy of errors is set against a backdrop of Florida folklore.
— TWEET OF THE DAY —
— HAPPY BIRTHDAY —
Best wishes to Republican political consultant Brett Doster, Donna Main, the very talented Kristin Piccolo, Toby Philpot, Sharon Smoley, the Vice President of Advocacy and Public Policy for the Orlando Economic Partnership. We owe a belated happy birthday to Kurt Kelly, Omar Khan, and our friend, lobbyist Travis Moore.
—
Sunburn is authored and assembled by Peter Schorsch, Phil Ammann, Jim Rosica, and Drew Wilson.
The post Sunburn — The morning read of what's hot in Florida politics — 6.17.19 appeared first on Florida Politics – Campaigns & Elections. Lobbying & Government..