"Florida Influencer Poll: Ron DeSantis won 2019 Legislative Session" via Jacob Ogles of Florida Politics — Who came off Session as the biggest winner in Florida Politics? That's easy. The vast majority of Influencers say DeSantis. About 76 percent of Republicans and 75 percent of Democrats and Independents pointed the Governor toward the winner's circle. The Florida House came in next of the podium with 19 percent calling José Oliva and crew this year's big winner. That includes 21 percent of Republicans, 11 percent of Democrats and 25 percent of independents. Only 5 percent of Influencers give the title to the Florida Senate. Asked to pick a range on how much DeSantis will slash with his line-item veto power, some 54 percent of Influencers predict him to gut between $150 million and $250 million.
"More from the Influencer Poll: Sending up Israel, sending out Mike Hill" via Jacob Ogles of Florida Politics — The bulk of responses suggest Hill must face a combination of censure and losing committee assignments. About 43 percent of both Republican and Democrat Influencers favor that approach, along with 25 percent of nonpartisans. About 19 percent of respondents support a simple censure. A hefty majority of Influencers scored the Israel visit overall as a "big win" for DeSantis. About 30 percent of respondents that it could even have national, presidential implications. But 38 percent said it was just a win, albeit a big one. Another 26 percent of Influencers said the verdict is still out on the Israel trip, and 6 percent saw no benefit at all because the public wasn't paying any attention.
— SITUATIONAL AWARENESS —
—@ScottforFlorida: Stunning. @BetoORourke says we should eliminate the citizenship exam, which tests new citizens' knowledge of U.S. history and government. Why IN THE WORLD would he think that's a bad thing? Dems running for Pres are embracing the far left, fringy, extreme wing of their party.
Tweet, tweet:
Today was a great day with our GREAT President! pic.twitter.com/TQrri9s8O8

— Pam Bondi (@PamBondi) June 10, 2019
—@RepRutherfordFL: In May, 144,278 migrants were apprehended at the border, severely overwhelming DHS. Congress must come together to alleviate this #BorderCrisis. I suggest we begin with @realDonaldTrump's $4.5 billion emergency funding request to give folks on the ground the resources they need. This $4.5 billion package will help care for unaccompanied minors, provide desperately needed shelter and supplies including food, diapers, and other necessities, and strengthen mission operations for our border agents. This should not be controversial. @SpeakerPelosi must act.
Tweet, tweet:
—@LoranneAusley: After a good bipartisan discussion in Tallahassee last week, I'm hopeful that the federal disaster assistance that Congress finally got around to passing will arrive in days, not months. Our farmers in the Panhandle can't wait any longer.
—@JKennedyReports: Since Fla Legislature broke camp at beginning of May, @GovRonDeSantis raised almost $437K. Biggest single check: $50K from Fla Chamber, a leading pitcher of three new highways now signed into law
—@JaneCastor: No matter the God you worship, who you love, or where you came from, @CityofTampa is a city that truly celebrates our diversity. This ranking is just a testament to that. We pride ourselves on our inclusiveness and welcome everyone with open arms.
—@Tometrics: Media consumption is a lot like food consumption. Healthy and unhealthy options. The choice is yours. There are a lot of McDonald's restaurants out there.
—@BSFarrington: I really thought when I saw @JimmyPatronis that @Delta would be impressed and my bags would get special treatment. Now wishing I ran into @AGAshleyMoody.
— DAYS UNTIL —
U.S. Open begins — 2; Madonna and Bruce Springsteen each release new studio albums — 3; Father's Day — 5; Rick Scott hosts a Hurricane Preparedness Conference in Orlando — 6; Trump formally announces his 2020 reelection campaign in Orlando — 7; Florida Chamber Learners to Earners Workforce Summit begins — 7; "Toy Story 4" opens — 10; First Democratic presidential debates in Miami — 15; "The Loudest Voice," about Fox News and Roger Ailes, premieres — 19; "Spider-Man: Far From Home" opens — 21; Independence Day — 23; 50th anniversary of Apollo 11 moon landing — 39; "Once Upon a Time … in Hollywood" premieres — 45; Second Democratic presidential debates in Detroit — 49; Florida Gators opens vs. Miami football — 74; St. Petersburg primary election — 77; UCF Knights football opens vs. Florida A&M — 79; USF Bulls football opens vs. Wisconsin Badgers — 80; FSU Seminoles football opens vs. Boise State — 81; Labor Day — 83; First Interim Committee Week for 2020 Session — 97; "Joker" opens — 115; Florida Chamber Future of Florida Forum begins — 139; Scott Maddox trial begins — 146; 2019 General Election — 147; 3rd Annual Florida Internet and Television FITCon starts — 149; 2020 Session begins — 217; Iowa Caucuses — 237; New Hampshire Primaries — 245; Florida's presidential primary — 280; 2020 General Election — 511.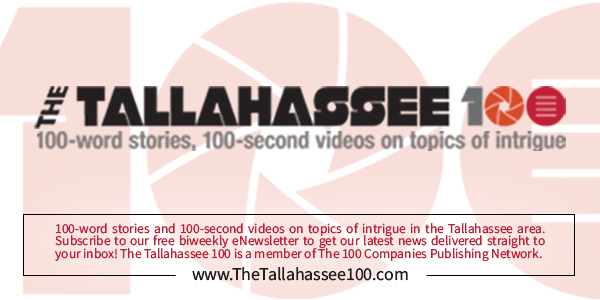 — TOP STORY —
"Lt. Governor steps up action on hepatitis A outbreak" via Noah Pransky of Florida Politics — Jeanette Nuñez is helping to coordinate efforts between local, state, and federal health officials to increase education and vaccination rates to stop the spread of the virus, which typically happens when infected fecal matter is ingested orally. Nuñez said the state is extending hours and the number of days that each county health department provides free hepatitis A vaccines, and it has significantly increased its outreach to populations most at risk of contracting the virus, including the homeless, elderly, county jail inmates and gay men. A spokesman for DeSantis said the public perception was not a part of the decision of whether to alert customers of a food establishment, with the state instead relying entirely on Centers for Disease Control and Prevention protocol.
— DATELINE: TALLY —
"Drug importation bill goes to DeSantis" via the News Service of Florida — DeSantis, who made the issue one of his priorities during this year's legislative session, formally received the bill (HB 19). The bill would create a framework for importing drugs, with the hope that it would hold down prescription costs for the state and consumers. But such importation still needs approval from the federal government. Also, DeSantis received a bill (HB 1113) that would make changes in the health insurance program for state employees. In part, the bill would lead to the use of a drug formulary, which generally would involve a list of prescription drugs covered by the program.
Assignment editors — DeSantis will deliver remarks and hold a ceremonial bill signing with Agency for Health Care Administration Secretary Mary Mayhew, House Speaker Oliva and state Sen. Aaron Bean, 10:30 a.m., Eisenhower Recreation Center, McArthur Room, 3560 Buena Vista Boulevard, The Villages.
First on #FlaPol — "Personnel note: Mara Gambineri rejoins Executive Office of the Governor" via Florida Politics — Gambineri, until recently communications director at the Department of Environmental Protection, now is Director of External Affairs for DeSantis. "Mara has extensive state government experience and understands policy and strategy," said Helen Aguirre Ferré, DeSantis' chief spokeswoman. "Mara was important to the rollout of Gov. DeSantis' bold environmental initiative that led to historic funding levels for Everglades restoration and the protection of water resources," she told Florida Politics. Gambineri replaces Justin Caporale, who left the Capitol to work on President Donald Trump's 2020 reelection campaign.
"Scott Israel's lawyers seek Scot Peterson files to help make case against suspension" via Gray Rohrer of the Orlando Sentinel — Attorneys for Broward Sheriff Israel argued that information related to the case against Peterson, a resource officer arrested last week for his inaction during the school shooting in Parkland, could help make Israel's case before a Senate special master reviewing DeSantis' decision to suspend him from office. If Senate special master Dudley Goodlette grants the move, it could delay the case, set for a hearing next week in which Israel is slated to testify. "We believe there may be significant information in the FDLE files … that are favorable to Sheriff Israel," said Israel attorney Benedict Kuehne, who spoke via conference call and was not present at the hearing in Tallahassee.
"Andy Marlette says Mike Hill needs 'counseling'" via Jacob Ogles of Florida Politics — Pensacola News-Journal columnist Marlette roasted Hill for chuckling about stoning gays. Now, backers for the lawmaker plan to protest outside his newspaper's office. He doesn't sound worried. "Ha-ha, yes I saw that," he wrote in an email to Florida Politics. Perhaps it's not a surprising response from Marlette, but he does think the upcoming rally, which Hill has promoted on social media, shows the Pensacola Republican has got a problem. "It's unfortunate any time the modus operandi of government authority figures like Rep. Hill is an instinctive reaction to snowflake sensitivity and narcissistic victimhood," Marlette said. "I sincerely hope he receives the sort of psychological counseling that can begin the long, long healing process."
Happening today — The 1st District Court of Appeal will hear arguments in a battle about the constitutionality of a 2017 education law known as HB 7069. Many school boards contend that the law is unconstitutional because it intrudes on the decision-making powers of local school districts and creates a public-school system that is not uniform, 9 a.m., 1st District Court of Appeal, 2000 Drayton Dr., Tallahassee.
Happening today — The 1st District Court of Appeal will also hear arguments about whether lawmakers and the Florida Department of Health violated a 2016 constitutional amendment that broadly legalized medical marijuana, 2 p.m., 1st District Court of Appeal, 2000 Drayton Dr., Tallahassee.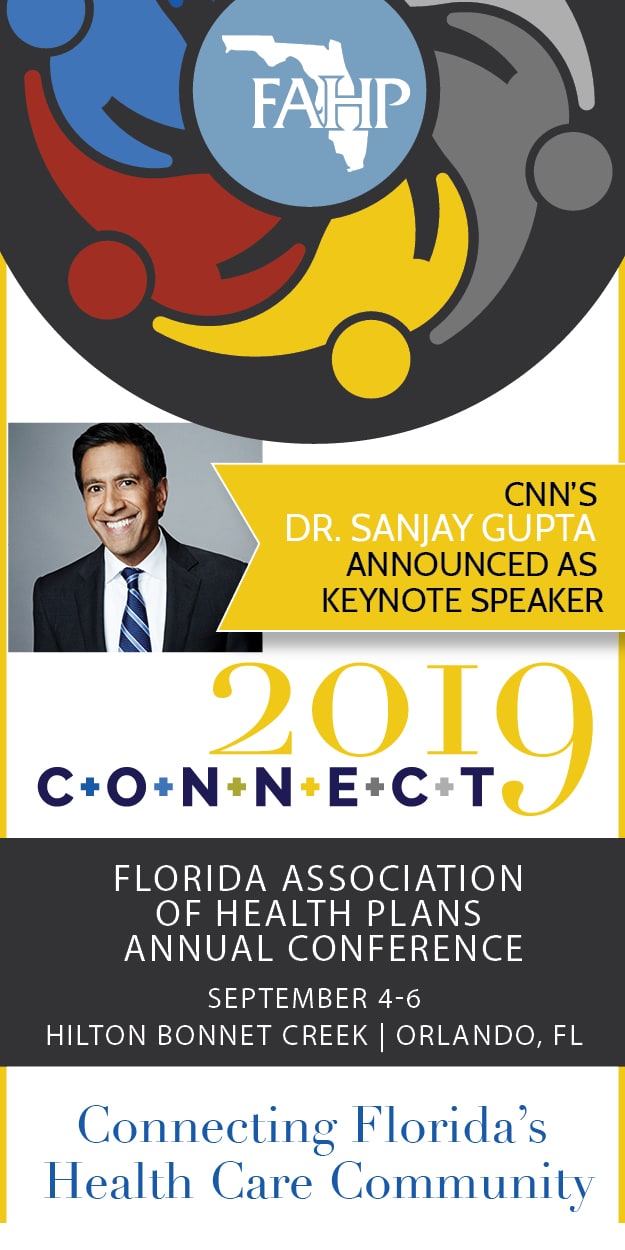 — STATEWIDE —
"Consumer Alert issued by Ashley Moody about those one-ring phone calls" via David Neal of the Miami Herald — Attorney General Moody's alert about the "One-Ring Phone Scam" comes a month after a similar warning from the Federal Communications Commission. Here's how the phone fraud works: Your phone rings for a single ring, then there's a hang-up whether or not you answer the phone. Though the area code appears to be from the United States, it uses either an international number from a region code that looks like an area code or spoofs a U.S. number. What the scammer hopes is you'll wonder whose call got cut off and call back. Once you make that return call, you'll be connected to a non-domestic phone number, get charged a connection fee as well as per-minute fees.
"After ethics board sanctions, Dave Aronberg praises 'accountability' for 'sham' write-ins" via Ryan Nicol of Florida Politics — Palm Beach County State Attorney Aronberg is praising action by the Florida Commission on Ethics after a so-called "sham" write-in candidate was sanctioned for filing inaccurate financial forms. Former SD 30 candidate Josh Santos agreed to a settlement, approved by the full commission, in which Santos agreed that he failed to "accurately report assets" on his financial disclosure form, "which resulted in an inaccurate value of his net worth." In addition to publicly admitting to those facts, Santos will also face a $250 fine, along with any expenses he paid to attorneys to help navigate the case. "Until now, sham write-in candidates have been able to disenfranchise Florida voters without any penalty or sanction," said Aronberg.
"Florida authorizes armed paramedics for hostage standoffs, mass shooting response" via Skyler Swisher of the South Florida Sun-Sentinel — DeSantis signed a bill championed by Broward law enforcement agencies that authorize trained paramedics and physicians attached to a SWAT team to carry a firearm during high-risk operations. The Broward Sheriff's Office, along with the Broward County Chiefs of Police Association, supported the bill. Supporters said medics shouldn't be left defenseless. Medics would be armed only during high-risk operations for defensive purposes only, law enforcement groups said. The bill expressly authorizes agencies to have armed medics for hostage incidents, narcotics raids, hazardous surveillance, sniper incidents, armed suicidal persons, barricaded suspects, high-risk felony warrant service, fugitives refusing to surrender, and active shooter incidents. The bill takes effect on July 1.
"Board seeks increased fine in abortion case" via Christine Sexton of the News Service of Florida — Alarmed by how a Florida physician handled an abortion, a state licensing board has recommended that the doctor pay a fine that is more than three times what regulators had initially recommended. The Florida Board of Medicine is recommending that physician Harvey Craig Roth pay a $10,000 fine and take additional courses because of performing a surgical abortion on a 35-year-old woman instead of a medication-induced abortion. In making the recommendation, the board more than tripled a $3,000 fine sought by state health attorneys, who said that amount was "in line with board precedent" for the type of error involved. The board decision isn't final. Roth can agree to it or pursue a challenge.
"Board signs off on medical marijuana changes" via Christine Sexton of the News Service of Florida — The Florida Board of Medicine agreed to change its medical-marijuana rules so that physicians can certify that the benefits of smoking marijuana for medical use outweigh the risks. It also agreed to change mandatory informed-consent forms that physicians and patients must fill out together. But not all Board of Medicine members were on board with the changes. "Obviously, our society is moving in that direction, approving marijuana socially, and perhaps my issue is not so much the use of marijuana but delivering a medication via inhaling products of combustion," board member Jorge Lopez, a physician from Maitland, said after the meeting. "No other medication in the United States is delivered like that."
Happening today — The Florida Public Service Commission will consider a proposal that would lead to Duke Energy Florida using $223.5 million in federal tax savings to pay costs related to Hurricane Michael and to replenish a storm reserve, 9:30 a.m., Betty Easley Conference Center, 4075 Esplanade Way, Tallahassee.
Happening today — The U.S. Department of Agriculture is scheduled to release the second-to-last monthly forecast for Florida's citrus-growing season, noon.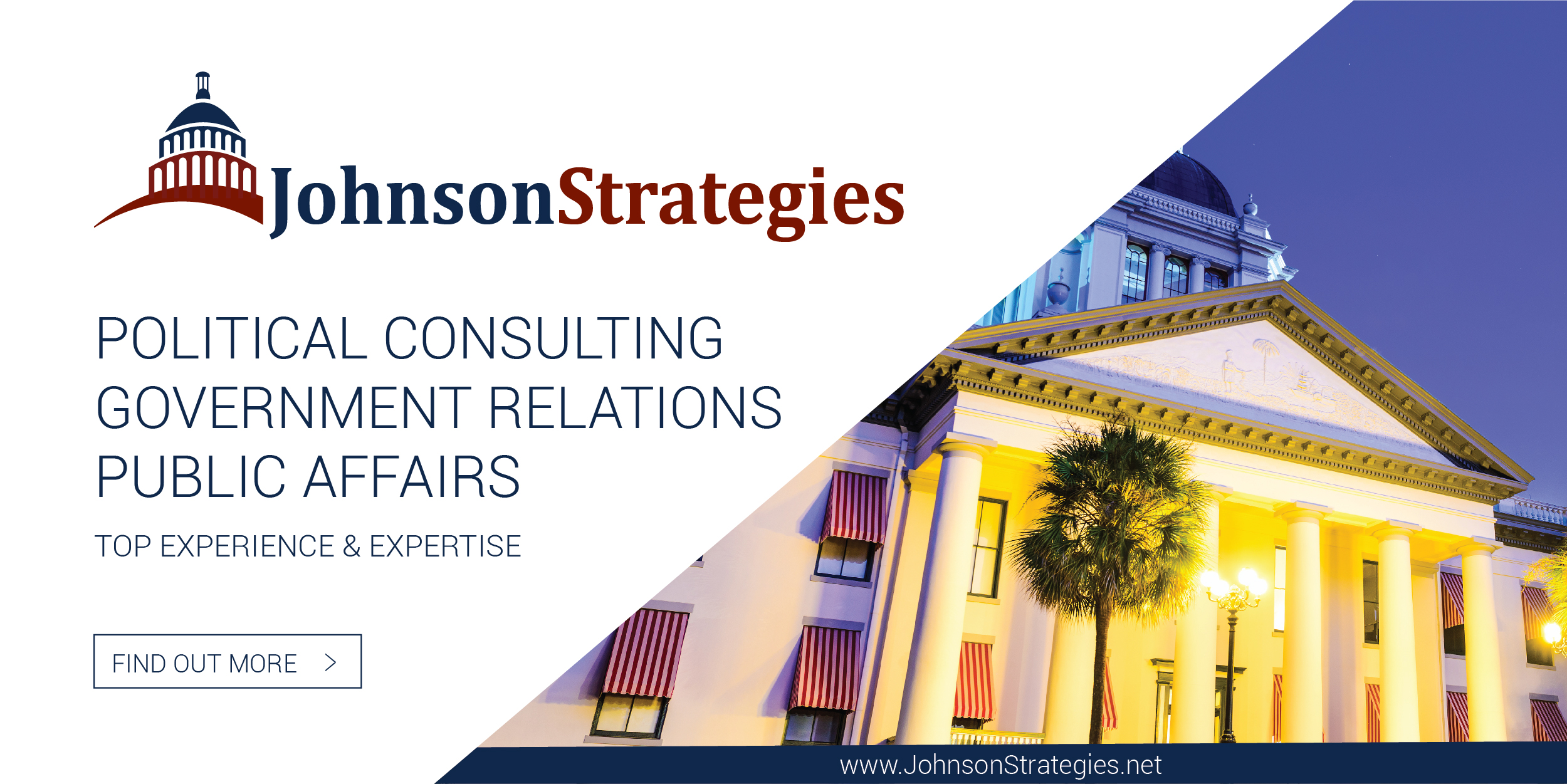 — D.C. MATTERS —
"Florida's House members get in their shots in Robert Mueller report review" via Scott Powers of Florida Politics — Within the four and a half-hour hearing, Florida Democratic U.S. Reps. Ted Deutch, Debbie Mucarsel-Powell, and Val Demings brought out answers suggesting Trump had committed obstruction and details of why some evidence mattered. Greg Steube brought out some of the strongest points regarding that no one was actually ever fired or pardoned so that no actual obstruction ever occurred. Matt Gaetz used his time to try to belittle the most controversial witness, and to make a speech defending Trump. The particularly controversial witness invited by the committee's Democratic leadership was John Dean, White House counsel under President Richard Nixon and star of the 1970s Watergate impeachment hearings.
— "Republicans attack Watergate's John Dean in messy partisan hearing" via Kyle Cheney of POLITICO
"Lawmakers aim for Pulse to be designated national memorial" via Mike Schneider of The Associated Press — U.S. Reps. Darren Soto and Stephanie Murphy, both Democrats, said at a ceremony outside the former nightclub that the designation would preserve and protect Pulse for future generations and give it the federal recognition it deserves. Pulse owner Barbara Poma has established a nonprofit to open a memorial and museum at the site. About $14 million has been raised for the $50 million project. Six design firms have been selected as finalists, and the winner will be chosen in the fall. The permanent memorial and museum are scheduled to open in 2022. "This is an important step in preserving an LGBT historic landmark at a time when many of these sites are being destroyed," Soto said.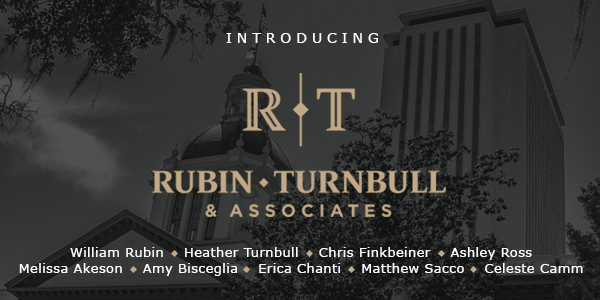 — 2020 —
"Inside the Democratic strategy to defeat Donald Trump in Florida" via David Smiley and Steve Contorno of the Tampa Bay Times — Democrats are rolling out their own plan to change their fortune by spiking voter registration and rebuilding their ground game. But to recreate Barack Obama's successes in 2008 and 2012, they'll need to buck a string of narrow losses that have deflated the party faithful and sown doubt and distrust of Democratic leadership. The foundation of the plan relies upon a massive effort to register hundreds of thousands of voters. The Florida Democratic Party itself has pledged to spend $2 million to register 200,000 new Democrats by March. But the bulk of a broader, ambitious voter registration effort relies on a network of nonprofits working together under the coordination of 2018 gubernatorial candidate and former Tallahassee Mayor Andrew Gillum.
"Fox News stars begin pushing rumors about Joe Biden's health" via Justin Baragona of The Daily Beast — Since the end of May, Fox Business Network and Fox News star Lisa "Kennedy" Montgomery and Fox News prime-time host Sean Hannity have speculated on-air, on at least four separate occasions, that the current Democratic presidential front-runner is secretly dealing with health issues, often comparing his condition to illness-related conspiracy theories the network pushed about Hillary Clinton during the 2016 election. The Biden rumor-mongering seemingly began May 29, during the broadcast of Fox News' afternoon gabfest The Five. While assessing Biden's candidacy, Kennedy claimed to know Democratic operatives engaged in a whisper campaign about Biden's health. "Don't do it," co-host Greg Gutfeld joked to Kennedy, acknowledging the danger in openly speculating about Biden being sick.
"Kirsten Gillibrand locks up June debate spot" via Zach Montellaro of POLITICO — Gillibrand received donations from 65,000 supporters, practically securing a spot on the first Democratic presidential primary debate stage at the end of June. "Over the weekend, we crossed 65,000 donors to our campaign — guaranteeing our spot at the first debates," Gillibrand tweeted he. "I'm so grateful to everyone who's helping power this campaign. We have a lot more work to do in the months to come, but for now: Thank you." Candidates can qualify for the first Democratic debates by either getting 1 percent in three polls approved by the Democratic National Committee or getting 65,000 donors (with 200 donors in 20 different states). Gillibrand had long ago crossed the polling threshold to qualify for the first debate.
— MORE FROM THE TRAIL —
"Up next for assault weapons ban proposal? Florida Supreme Court review" via David Smiley of the Tampa Bay Times — Ban Assault Weapons Now! a bipartisan organization led in part by survivors of mass shootings in Orlando and Parkland, has obtained 103,000 signed petitions. The total should be enough to trigger a Florida Supreme Court review of its proposed ballot question. "Hundreds of thousands of Floridians across the state are getting behind this effort to place a ban on the ballot, because they know that this isn't a partisan issue — this is an issue of public safety," BAWN Chairwoman Gail Schwartz, the aunt of slain Marjory Stoneman Douglas High School student Alex Schachter, said in a statement. The organization must compile 766,200 signed petitions from verified voters by February to get a constitutional amendment on the 2020 ballot.
"Another $2.25 million goes in the primary proposal" via the News Service of Florida — A political committee last month raised — and spent — more than $2 million. The committee All Voters Vote Inc., which has been funded by prominent Miami health-care executive Mike Fernandez, received $2,250,606 in May and spent $2,823,296. Almost all the money came from a Fernandez-linked firm, MBF Family Investments, while virtually all of the spending went to the petition process. The committee this year filed paperwork seeking to put two proposed constitutional amendments on the November 2020 ballot. Under the proposal, all registered voters would be able to cast ballots in primaries, regardless of political affiliation. The two candidates getting the most votes in each primary would advance to the general election.
"Ray Rodrigues boasts huge fundraising numbers in May for SD 27" via Jacob Ogles of Florida Politics — The Estero Republican reported $122,000 in contributions in May, the first period since he filed for higher office. And Rodrigues boosters note that's only part of the story. The political committee Free Markets for Florida, which Rodrigues chairs, also raised another $84,500. Combined, the campaign and the political committee raised a collective $206,500 in May. Donations reflect a range of political interests and important political players in Southwest Florida. Such right-wing groups as Conservative Principles for Florida, Sunshine State Conservatives and Floridians for Economic Freedom all wrote $1,000 checks. So did political committees for major politicians like Blaise Ingoglia's Government Gone Wild PAC and Friends of Matt Caldwell.
"Jenna Persons, even after light May, still dominates fundraising in HD 78" via Jacob Ogles of Florida Politics — To date, she's been the only one aggressively building a war chest since entering the race in February. In May, Persons pulled in a light $3,500, but that brings her total contributions to $133,935. So far, Persons has spent very little, about $4,726, leaving her with $129,206 cash in hand. She most recently pulled in money from individuals primarily within her district. She nabbed a $1,000 donation from Wind Point Partners adviser Bruce Carbonari, who has an address in Boca Grande. Another $1,000 check came from Dominion Financial Group CEO W. Andrew Krusen in Tampa.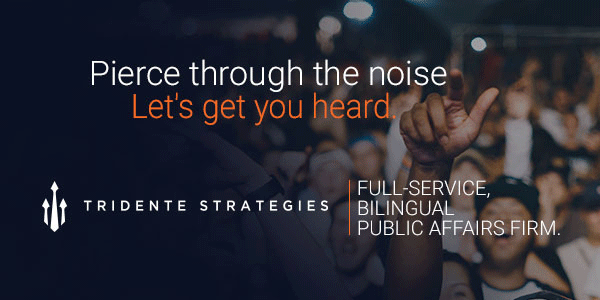 — LOCAL —
"Feds' star witness in Miami drug-protection trial is a 'dirty cop,' defense says" via Jay Weaver of the Miami Herald — Catina Anderson, who recently pleaded guilty to an extortion offense, is scheduled to testify against fellow Miami cops Kelvin Harris and James Archibald. Both are charged with providing protection for drug traffickers who were actually FBI undercover investigators orchestrating a sting operation to move loads of "sham" cocaine in the city. Anderson initially played a central role in the FBI's targeting Schonton Harris, the ringleader accused of recruiting the other two officers. Harris was recently sentenced to 15 1/2 years in prison. During opening statements, defense attorneys portrayed Anderson as a bad cop with an opioid addiction and mental health disorders who could not be trusted as a government witness. "She's a dirty cop," said Archibald's lawyer, Michael Grieco.
"Palm Beach County elections supervisor might seek to retain job after all, despite pledge from Gov. DeSantis" via Anthony Man of Sun Sentinel — In January, when Gov. DeSantis removed Palm Beach County's supervisor of elections and appointed Wendy Sartory Link to take over the office, both the governor and Link said she wouldn't seek to retain the job in the 2020 election. Now Link may run for the job after all.
"It's back to Democrats vs. Republicans as nonpartisan elections end for key Palm Beach County officials, including the sheriff" via Anthony Man of Sun Sentinel — After a decade and a half of nonpartisan elections for sheriff, supervisor of elections and property appraiser in Palm Beach County, the 2020 contests will be back to Democrat-versus-Republican contests.
"Judge reverses, Wendi Adelson will face defense questioning in Dan Markel murder case" via Karl Etters of the Tallahassee Democrat — Markel's ex-wife will be subject to questioning by the attorneys of a woman accused of brokering the killing of the Florida State law professor after a judge reversed course on his own order. Leon Circuit Judge James C. Hankinson agreed to a motion by Katherine Magbanua's defense team that he reconsider a protective order granted to Wendi Adelson, Markel's former wife, whose family has been implicated in but not charged in his 2014 murder. Defense attorneys subpoenaed Adelson, who invoked her Fifth Amendment right against self-incrimination. But her attorney, John Lauro, said she wanted to avoid disparaging remarks made by another Markel murder suspect.
Hmmm — "FSU announces plans to privatize its athletics department" via Iliana Limón Romero of the Orlando Sentinel — Florida State University is privatizing its athletics department, shielding it from public-records requests and treating it like a corporation rather than a traditional state university department. The school touted the move as an opportunity to streamline the relationship between the athletics department and Seminoles Booster, Inc., the fundraising arm of the athletics department. The change alters a setup that gave a booster group an unusually prominent role in fundraising for an athletic department, granting considerable power to a third-party group. FSU's board of trustees voted to create the Florida State University Athletics Association, a direct-support organization that will run the athletics department.
"onePULSE Foundation — which is raising money for memorial — should be audited, Central Florida lawmakers say" via Kate Santich of the Orlando Sentinel — The calls came after Christine Leinonen — whose son, Christopher "Drew" Leinonen, one of the 49 killed in the attack — shouted angrily at former club owner Barbara Poma, who now leads the nonprofit onePULSE Foundation, during a news conference. The event was called to announce legislation to designate the site a federally recognized national memorial. "It's important to get an audit early on," said State Rep. Anna Eskamani, noting that the Florida Legislature has allocated $500,000 to the nonprofit for the memorial and that Orange County has pledged $10 million from its hotel tax. "With these types of public dollars being spent, and because this was such a uniquely tragic event for our community, there has to be an audit."
"Scooter use grows in Tampa, but so do complaints about scooter users" via Craig Pittman of the Tampa Bay Times — City transportation director Jean Duncan said that in addition to praise, the city has heard from residents who don't like the scooters. She said people have complained that scooter users are "zooming too fast" (although they are limited to 15 mph), driving in areas where they are not allowed and dumping their rides wherever they please. One video posted on Twitter over the weekend showed what appeared to be a brawl between scooter riders and a bicyclist. The Twitter user who posted it commented, "These scooters are causing a ruckus in Tampa." Chief Brian Dugan says so far he hasn't seen much in the way of problems from the scooter experiment.
"Electric scooters booted from Fort Lauderdale beach for summer" via Larry Barszewski of the South Florida Sun-Sentinel — The city announced that electric scooters wouldn't be allowed to operate on its beach for the rest of the summer while school is out, through Aug. 18. That follows beach bans during Spring Break and the Tortuga Festival, which took up all of March and half of April, and for three days in May for the air show and the city's Memorial Day weekend beach bash event. "It's too much of a free-for-all out there," said Commissioner Steve Glassman, who represents the central beach area. Four companies have provided dockless scooters in the city that riders rent using a smartphone app.
"Still no bail for jailed ex-Port Richey mayor Dale Massad, judge rules again" via Sarah Verschoor of the Tampa Bay Times — Former Port Richey Mayor Dale Massad isn't going anywhere. Pinellas-Pasco Circuit Court Judge Mary Handsel on Monday denied another motion to grant Massad bail before trial. The 68-year-old ex-mayor and ex-doctor has been held without bail in the county jail since his Feb. 21 arrest on multiple charges of attempted murder, practicing medicine without a license and conspiring to obstruct justice.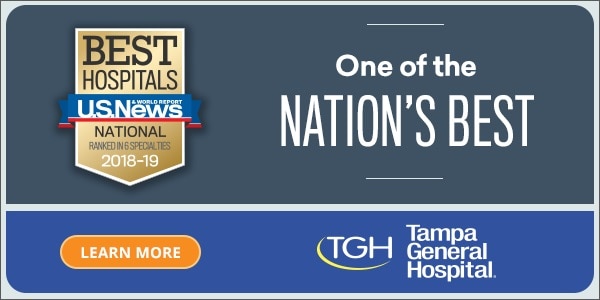 — OPINIONS —
"Joe Henderson: Self-awareness would be good for Florida Dems" to have via Florida Politics — the good news for Democrats is that it's a presidential election year, but Republicans are aware of that too. Smartly, Democrats at the Orlando meeting avoided any talk of impeachment for Trump. That's at least some self-awareness. Impeachment is the forbidden apple in the electoral Garden of Eden. It's pleasing to the eye of Democrats and oh so tempting to devour. But going there creates a twofold problem for them this close to the election. It would galvanize Republicans like nothing we have ever seen. It also would take any focus off policy stuff Dems should be stressing to voters. Keep your eye on the prize.
"A brighter health care future for Floridians is in the Governor's hands" via Skyler Zander for the Naples Daily News — Three reform measures passed by the legislature await the governor's signature. In each case, the bills would increase access to quality health care while cutting costs and improving outcomes for patients. Under HB 843, Floridians would be able to stay in an ASC (ambulatory surgery center) for up to 24 hours. That would increase the number and types of surgeries that could be performed at the centers, better serving patients. Another crucial element in improving access to quality health care in rural areas and for seniors across Florida is removing barriers to telehealth. A measure overwhelmingly passed by the legislature would provide clarity on how health care providers can use telehealth to deliver services.
"Why Florida's crackdown on ballot initiatives is such a blow for Democrats" via Matt Shuhan of Talking Points Memo — Senate Minority Leader Audrey Gibson called H.B. 5 "an intentional barrier" and an attempt to "impede the resolve of progressives, particularly when the entire government is controlled by Republicans." Instantly, the calculus for dozens of constitutional amendment efforts hoping to reach the statewide ballot changed. The law requires that local supervisors of elections issue serially numbered signature sheets to petition gatherers working to get proposed constitutional amendments on the ballot. This allows the state to fine ballot measure organizations if they fail to turn in signature sheets — up to $1,000 if the failure to turn in a sheet is deemed "willful." It also prohibits paying petitioners according to the number of signatures they gather.
"Parkland parent: 'I forgive you, Mr. Peterson … but I would have gone in'" via Emily Price for the South Florida Sun-Sentinel — The emotions, images, sounds, and terror are forever embedded in my heart and mind. I want to tell you that we went through the yellow caution tape a number of times without even realizing what we were doing. I want to tell you that … I would have gone in that day. I want to tell you that we wanted to, despite whatever protocols were to be followed or not followed. Scot Peterson, I forgive you. I do. We are all human, and we all make mistakes. But I was there. I would have gone in. I would have taken your gun and done what you did not. I was there. I was ready.
What Mike Griffin is reading — "USF president's tenure lauded by UCF, UF leaders" via W. Kent Fuchs and Thad Seymour Jr. for the Orlando Sentinel — A 2017 study by the American Council on Education indicates the tenure of American college presidents is getting shorter, falling to just 6.5 years … down from 8.5 years just a decade before. So, as she retires, one might ask, "what's behind the impressive 19-year University of South Florida (USF) presidency of Dr. Judy Genshaft?" From the day she arrived in Tampa, Dr. Genshaft has been a passionate ambassador for our mission. And Tampa's growth into one of the most successful tech hubs in the world is in no small way aligned with her advocacy. She has focused constantly on research, and that commitment has been a major part of why last year USF was named a Preeminent Florida University.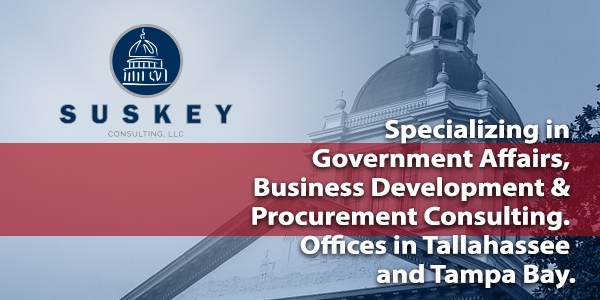 — MOVEMENTS —
Nature Conservancy leader out after long-standing 'toxic workplace' complaints — Luis Solórzano, the executive director of The Nature Conservancy's Florida-based Caribbean chapter is out after accusations arose about pervasive toxic workplace culture. His departure, first reported by POLITICO, came after reporters submitted questions on several allegations from both current and former employees, which included complaints of racial and homophobic slurs, sexism and whistleblower retaliation. POLITICO spoke to more than a dozen people connected to The Conservancy who objected to how Solórzano could remain on despite issues going back years. "The Nature Conservancy told its North American leadership staff that Solórzano is leaving the organization 'effective immediately,'" POLITICO reports, creating a significant leadership gap in the world's largest environmental group.
"Former state teachers union president Joanne McCall takes job in Pinellas" via Megan Reeves of the Tampa Bay Times — The position at Pinellas Classroom Teachers Association has been vacant since 2016, when former director Bruce Proud retired. Its duties since have been handled by Mike Gandolfo, the union's president, who said the burden of dual responsibilities finally became too much. Gandolfo wrote that union members would benefit from McCall's "vast experience, knowledge, contacts, drive and focus." "I believe she has the vision and wisdom to advise the presidents that follow me," he added. McCall served as president of the state union, Florida Education Association, for one term, losing reelection to the group's vice president Fed Ingram in October. She previously was vice president after working as a speech and language pathologist in Sumter County for 20 years.
Personnel note: Ed Miyagishima joining Department of Homeland Security — The former Shumaker Advisors principal will be the department's Director of Operations and Chief of Protocol, based in Washington. "Ed has been an amazing partner and helped accomplish tremendous outcomes for our clients and this community," said Ron Christaldi, business attorney and CEO of Shumaker Advisors. "He embodies the core value that is the cornerstone of Shumaker, and that is to serve our community. We are confident that he will have continued success and are proud of his service to our great Nation." Shumaker Advisors is the public affairs arm of the Shumaker law firm. Miyagishima previously was senior advisor to the president and CEO of Port Tampa Bay, one of the nation's largest ports.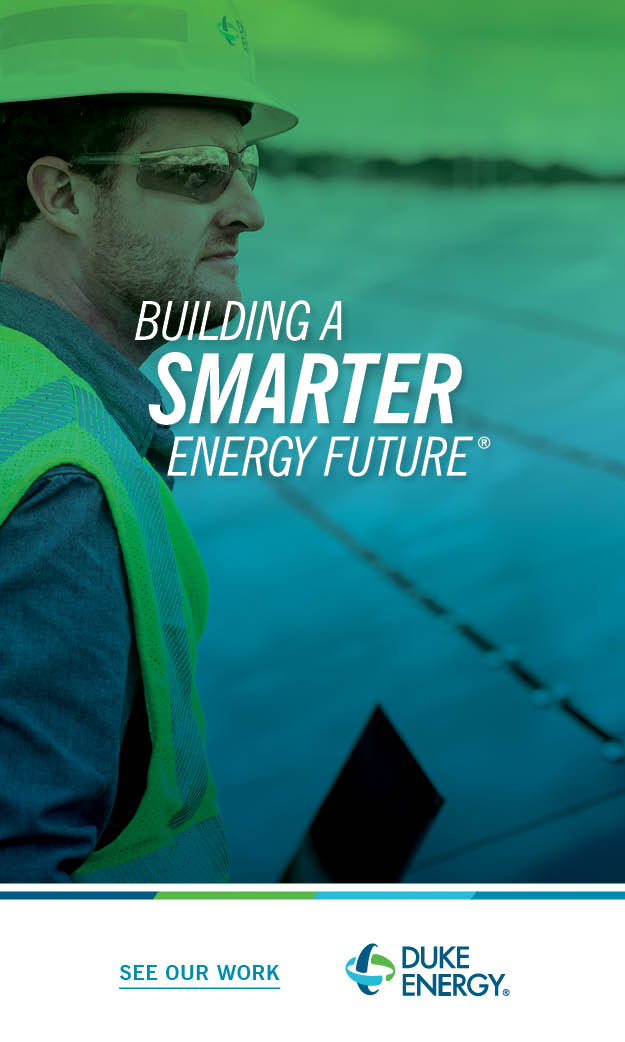 — ALOE —
"Despite Cuba ban, Florida's $8 billion cruise industry sailing along" via John Haughey of The Center Square — Despite the loss of a new port-of-call that was gaining in popularity, the Cuba travel ban should have little overall impact on Florida's $8 billion a year cruise industry. Major cruise lines immediately began dropping Cuba from itineraries — affecting an estimated 800,000 bookings through the next two years, according to the Cruise Lines International Association [CLIA]. But Cuba trips represent a relatively small percentage of cruises offered by nearly 200 cruise-liners from Florida's five main cruise ports — Jacksonville, Cape Canaveral, Fort Lauderdale, Miami, Tampa — where, according to the CLIA, more than 7 million people embarked in 2016, accounting for 61 percent of embarkations at all U.S. ports.
"Photos of Universal employee lying down next to boy amid 'autistic meltdown' go viral" via Richard Tribou of the Orlando Sentinel — A woman took to Facebook to share a heartwarming tale after a Universal Orlando employee laid down next to her autistic son to help calm him after the Spider-Man ride broke down at Islands of Adventure. Lenore Koppelman posted the images of her son Ralph showing him in distress on the floor at the attraction but laying alongside him is an employee Koppelman said was named Jen. Koppelman's post explains her son spent the entire day looking forward to riding The Amazing Adventures of Spider-Man at the park. Unfortunately, after getting through the park, and waiting for their chance to get on the ride, it had broken down.
— HAPPY BIRTHDAY —
Best wishes to Mrs. Chief, Katie Patronis, as well as Traci Deen of Conservation Florida, former state Sen. Mike Fasano, Cesar Gonzalez, chief of staff for Rep. Mario Díaz-Balart, and Stuart Rogel.
—
Sunburn is authored and assembled by Peter Schorsch, Phil Ammann, Jim Rosica, Dan McAuliffe, and Drew Wilson.
The post Sunburn — The morning read of what's hot in Florida politics — 6.11.19 appeared first on Florida Politics – Campaigns & Elections. Lobbying & Government..