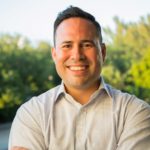 Serving as the Florida state director for Enroll America, I saw up close and personal, how critical health care coverage is to average Florida families.
That experience ultimately informed my decision to run for state Representative and expanding access to care has been one of my core priorities in the Florida House.
That is why I'm concerned by attempts from both parties to either undo proven solutions within the Affordable Care Act (ACA) or set us down a slippery slope to something that's unsustainable and unaffordable.
We all know there are areas of our system that need fixing to improve affordability, but how did we get here on health care? Instead of thinking about how to truly bring benefits to people's daily lives and health, we're sparring over political slogans.
On one side, President Donald Trump is hoping "the ACA is going to be terminated," throwing out protections for preexisting conditions and everything the ACA has done to improve health in America.
Don't forget: By 2016, only two years after the ACA was fully in effect, the uninsured population had dropped to its lowest point in modern history. For the first time ever, the up to 50 percent of Americans with a preexisting condition could not be denied coverage, charged an unduly high premium, forced to wait longer, or shortchanged on benefits.
This is progress we cannot go backward on.
In fact, we can – and should – be moving forward. Even though Florida has some of the most ACA enrollments in the country, the full impact of the law has yet to be felt here, because Republicans in the legislature and Governor's Mansion refuse to expand Medicaid access, as the ACA allows and provides federal funding for.
On the other side of the political spectrum, Sen. Bernie Sanders is calling for a full-blown government insurance system that would kick people off their current plans and provide free health care to everyone – but how he would manage to fund this, he's been unable to say. What we do know is that his proposal is expected to double everyone's income taxes, a sizable cost most Floridian families can't bear.
Why are these the only two paths? There has to be another way.
In a recent interview, Rep. Donna Shalala – whose Congressional district covers the entirety of the state House district I represent – hit the right note: "People who have very good private health insurance, they don't want a lesser program. Medicare is not as good … Why should we spend money when people have good private health insurance? We need to cover those who don't have coverage."
There are real, pressing issues with health care in America, and they need viable solutions that won't worsen quality, balloon unsustainably, or take plans away from those who already have and like them. The concerns loom too large for this political football to drag on any longer.
It's time to get serious, and fight like hell to protect the ACA and expand its key provisions – like Medicaid in Florida.
Governors in multiple states are already working to lock in protections, like coverage for preexisting conditions and essential health benefits. This goes for the individual mandate too – some states are considering state-level mandates to keep premiums and uninsured rates down.
Meanwhile, in Florida, we're still trying to unlock the full potential of the ACA, which Governors Scott and DeSantis have so far prevented. Florida is one of only fourteen states in the entire country that has yet to expand Medicaid, even though we've seen improved health outcomes in the states that have done so. It's a no-brainer way to get more people covered.
We must also protect against sabotages to those parts of the ACA that have been made available to us by prioritizing education and enrollment – the positive effects of which I have seen firsthand. Tools only work if people know about them and can use them. As part of their ongoing efforts to undermine the ACA, the Trump administration has cut back enrollment periods, shrunk budgets for advertising and staff to help people sign up, and made confusing changes to Healthcare.gov.
Finally, we need to approach health care more comprehensively and solve for issues beyond the ones we always think about – shedding more light on how wraparound care can work to truly improve people's daily lives.
To quote our President: "Nobody knew health care could be so complicated."
Well, I did, Mr. President, and I think most Floridians knew it too. That's why we can't pretend slogans or repeals will cure what ails us; only concrete, achievable actions will.
The residents of my Miami district can at least take solace that our representative in Congress, Shalala, understands these challenges and is working to protect and strengthen the coverage that is so crucial to families in our community.
___
Nick Duran represents District 112 in the Florida House.
The post Nick Duran: We must move forward — not backward — on fixing health care in America appeared first on Florida Politics – Campaigns & Elections. Lobbying & Government..