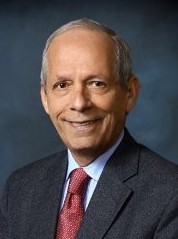 Insurance lobbyist Paul Sanford, one of the last of the old school influencers, died this week at the age of 78.
Sanford, of Jacksonville and Tallahassee, made his bones in the pre-'gift ban' era of the 1970s and '80s, often working from a table till the wee hours at lobbying haunts like Clyde's and Costello's and the now-defunct Silver Slipper.
"Nobody worked like him," said fellow lobbyist and longtime friend Robert Hawken. "He'd be out all hours back in the day, at least till two in the morning. Then at 6:30, 7 o'clock, he'd be out somewhere at breakfast, back at it."
A United Press International story from 1987 noted that Sanford came in second the previous year in reported spending on "entertaining of lawmakers," at $21,778. (Adjusted for inflation, that's almost $51,000.)
His clients then included "insurance companies, business publications and the National Association of Theater Owners."
This year, he was registered to represent the American Council of Life Insurance, Blue Cross and Blue Shield of Florida, FCCI Insurance Group and the Florida Insurance Council, among others.
"He always had good, loyal clients because he was one of the smartest guys around," added Hawken, who was the director of legislative affairs for FCCI Insurance Group for 30 years.
"He knew the insurance code; he knew tax code. You could come to him with a problem and he could figure out" how to solve it.
Sanford, a lawyer, graduated from Vanderbilt University Law School in 1975, and went to work for the Jacksonville-based law firm of Rogers Towers till 2001. He ran his own shop afterward, called Paul P. Sanford & Associates.
"I can't overstate how good he really was," Hawken said. "I mean, he could figure anything out and, you know, we just don't have that anymore."
Funeral arrangements will be announced soon.
The post Longtime insurance lobbyist Paul Sanford dies at 78 appeared first on Florida Politics – Campaigns & Elections. Lobbying & Government..