Last Call — A prime-time read of what's going down in Florida politics.
First Shot
It's a matter of trust, U.S. Attorney Lawrence Keefe says.
Minutes after the conclusion of Tuesday's federal court hearing in which Tallahassee City Commissioner Scott Maddox pleaded guilty to selling his vote for cash, Keefe announced he had created a "Public Trust Unit," based in Tallahassee.
The special unit of federal prosecutors will focus on "identifying, investigating, disrupting and prosecuting government corruption," he told reporters.
Keefe, appointed by President Donald Trump and confirmed this January, said his office would work with the FBI and IRS, adding that the Maddox case was one example for the new unit's "broad mission."
"Elected and appointed officials at the local, state and federal levels of public service must be reliable and responsible to maintain the public's trust in all of their decisions and actions," he said in a statement.
"The public's trust also must be maintained by individuals and organizations that seek to compel our officials to take action and make decisions by legal means only."
At the news conference, Keefe was asked whether those who essentially paid off Maddox for his vote would also be brought to justice.
"The case is ongoing," Keefe said. "We're looking at all of those things but I can't comment on those things today … I just can't give you the clarity you seek."
Keefe also said the unit will help "secure our elections," but did not get into much detail at the news conference.
___
In other news, the 1st District Court of Appeal Judicial Nominating Commission late Tuesday afternoon released its interview schedule for candidates to fill two vacancies on the DCA.
Interviews will be held at the 1st DCA's courthouse, 2000 Drayton Drive in Tallahassee, on Aug. 29 and 30.
JNC chair Richard Doran said the panel will interview all 26 applicants who applied for the openings, created by the resignations of Allen Winsor and Kent Wetherell. They left the court to become federal judges.
"The interviews are open to the public. At the conclusion of the interviews, the JNC will move to closed session to deliberate and nominate individuals for consideration by Gov. Ron DeSantis," a release said.
The list of interview times for each candidate is here.
Evening Reads
"Donald Trump freezes Venezuelan government assets amid tensions" via Josh Goodman of The Associated Press
"A rare gun-control proposal that could unite Congress" via The Atlantic
'Tipping point': In shift, Florida Republicans blame shootings on white nationalism" via Matt Dixon of POLITICO Florida
"'Nothing's off the table,' Sen. Tom Lee says on potential gun reforms" via Lawrence Mower of the Tampa Bay Times
"There are no kids left at the Homestead detention center, but has it truly shut down?" via Monique O. Madan of the Miami Herald
"She wanted to become a citizen; now, she can't come back" via Lane DeGregory of the Tampa Bay Times
"Thousands of Floridians are dying from drug overdoses" via Diane Rado of the Florida Phoenix
"Prosecutor vows to go after corruption in Tallahassee and north Florida" via Gary Fineout of POLITICO Florida
"Governor asks state police to investigate Jeffrey Epstein case" via Skyler Swisher of the Sun Sentinel
"John Morgan expects legalized weed amendment drive, offers help" via Scott Powers of Florida Politics
"Memo raises possibility of Medicaid exit" via Christine Sexton of the News Service of Florida
"SpaceX plans Tuesday night launch from Florida" via Mark Bergin of WTSP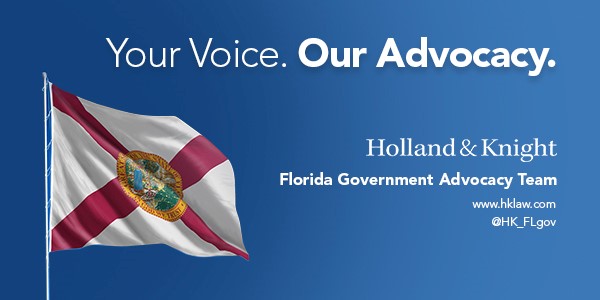 Quote of the Day
"Are you pleading guilty because you are in fact guilty?" — Senior U.S. District Judge Robert Hinkle.
"Yes, sir." — suspended Tallahassee City Commissioner Scott Maddox, pleading to charges stemming from a long-running FBI investigation into corruption in the capital.
Bill Day's Latest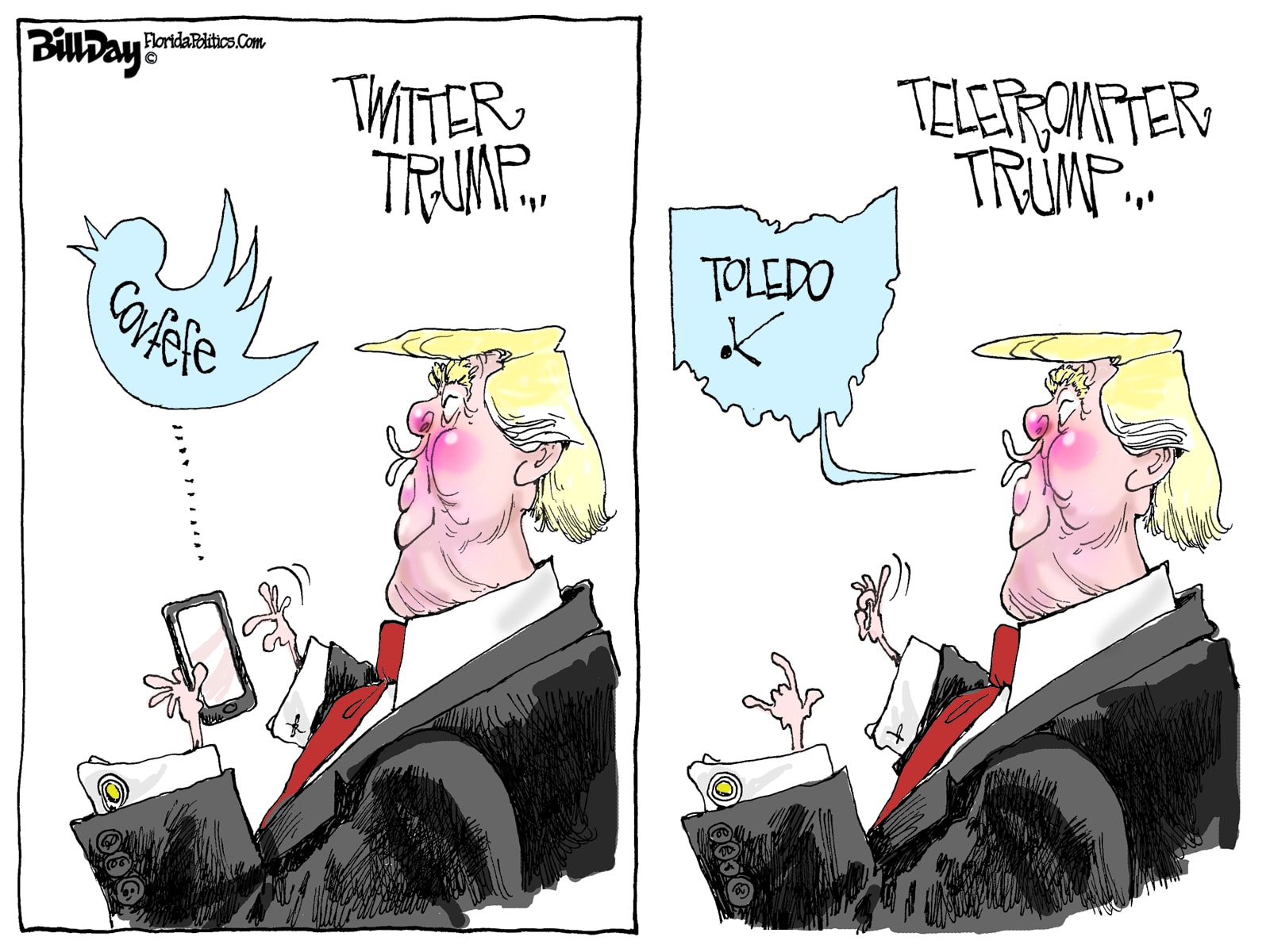 Breakthrough Insights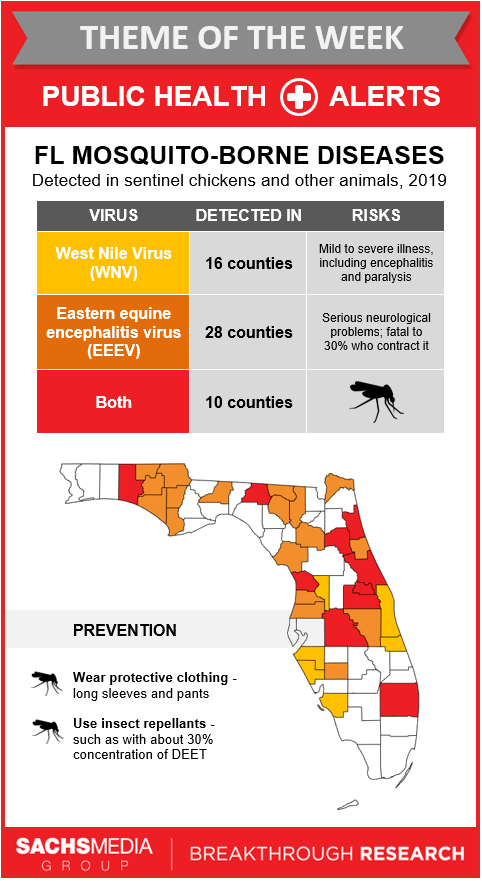 Wake Up Early?
The Florida Commission on Offender Review will meet at 9 a.m., Betty Easley Conference Center, 4075 Esplanade Way, Tallahassee.
The Revenue Estimating Conference will analyze the Public Education Capital Outlay, or PECO, program at 9 a.m. Later, the Conference will take up issues related to tobacco taxes. That's at 1:30 p.m. Both meetings are in 117 Knott Building.
Democratic presidential candidate Pete Buttigieg will be fundraising in Orlando. That's at 5 p.m. before the South Bend, Indiana, Mayor heads to a privately ticketed event at the Winter Park home of former U.S. Ambassador Robert "Bobby" Mandell.
The Florida Fish and Wildlife Conservation Commission will continue a series of workshops about proposed rule changes for fishing. That's at 6 p.m., Florida City City Hall, 404 West Palm Dr., Florida City.
The post Last Call for 8.6.19 — A prime-time read of what's going down in Florida politics appeared first on Florida Politics – Campaigns & Elections. Lobbying & Government..