Last Call — A prime-time read of what's going down in Florida politics.
First Shot
A sealed document was filed last week in the federal public corruption case against suspended Tallahassee City Commissioner Scott Maddox.
Its existence was revealed Monday in a public court docket. Friday's filing includes an exhibit and a cover letter, the docket shows, though it does not disclose who made the filing.
A change of plea hearing is still set for Tuesday at 10 a.m. before Senior U.S. District Judge Robert Hinkle for Maddox and co-defendant Paige Carter-Smith, who has been a political ally and served as his longtime aide.
Late Monday afternoon, U.S. Attorney Lawrence Keefe of the Northern District of Florida announced he would "hold a brief media availability 30 minutes after the conclusion of the plea hearing."
The availability will be held on the 4th floor of the federal courthouse in downtown Tallahassee.
Also Tuesday, a 1 p.m. status conference is set for a third defendant in the case — local entrepreneur J.T. Burnette — who was indicted in May on federal charges, including fraud and racketeering. That's also before Hinkle.
Both Maddox and Carter-Smith were indicted in December 2018 as part of an investigation the FBI launched in 2015. The indictments were the first to come out of an investigation into alleged crime and corruption in the capital city.
Maddox was the city's first directly-elected "leadership" mayor and a former Florida Democratic Party chair.
He was suspended by then-Gov. Rick Scott and has been temporarily replaced by Elaine Bryant as Seat 1 Commissioner.
Carter-Smith most recently had been executive director of Tallahassee's Downtown Improvement Authority, a position from which she stepped down.
Evening Reads
"Donald Trump vows action after shootings, but gives few details" via Zeke Miller, Lisa Mascaro and Jonathan Lemire of the Associated Press
"Trump postpones The Villages visit in wake of shootings" via Steven Lemongello of the Orlando Sentinel
"String of gun deaths reshapes Democratic primary" via Marc Caputo and David Siders of POLITICO
"Florida Influencer Poll: Elizabeth Warren, Joe Biden top second Democratic debates" via Ryan Nicol of Florida Politics
"Cesar Sayoc, who mailed explosive devices to Trump's critics, sentenced to 20 years in prison" via Phillip Bump of the Washington Post
"Man charged with threatening massacre at Valrico Walmart" via the Associated Press
"Ashley Moody sticks to her guns on assault weapon ban opposition" via  A.G. Gancarski of Florida Politics
"Will Florida lawmakers act following a horrific weekend of gun violence? It's not certain" via Mitch Perry of the Florida Phoenix
"Nikki Fried's hemp council might undermine state law, lawmakers warn" via Arek Sarkissian of Politico POLITICO Florida
"Shevrin Jones' bill would make pot possession 'noncriminal'" via Ryan Nicol of Florida Politics
"Kennel owner sues state over greyhound racing ban" via Jim Saunders of the News Service of Florida
"Florida law is hazy, but CBD's popularity is clear at inaugural Miami Beach trade show" via Samantha Gross of the Miami Herald
"Your Florida news landscape might be about to change – a lot" via Diane Rado of The Florida Phoenix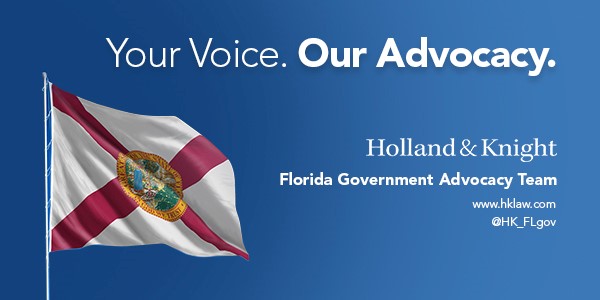 Quote of the Day
"The Florida Senate will work even harder to ensure the safety of those we serve. Thoughts and prayers must continue to yield action." — Senate President Bill Galvano, in a statement announcing a Senate review of "mass shooting factors," including "white nationalism."
Bill Day's Latest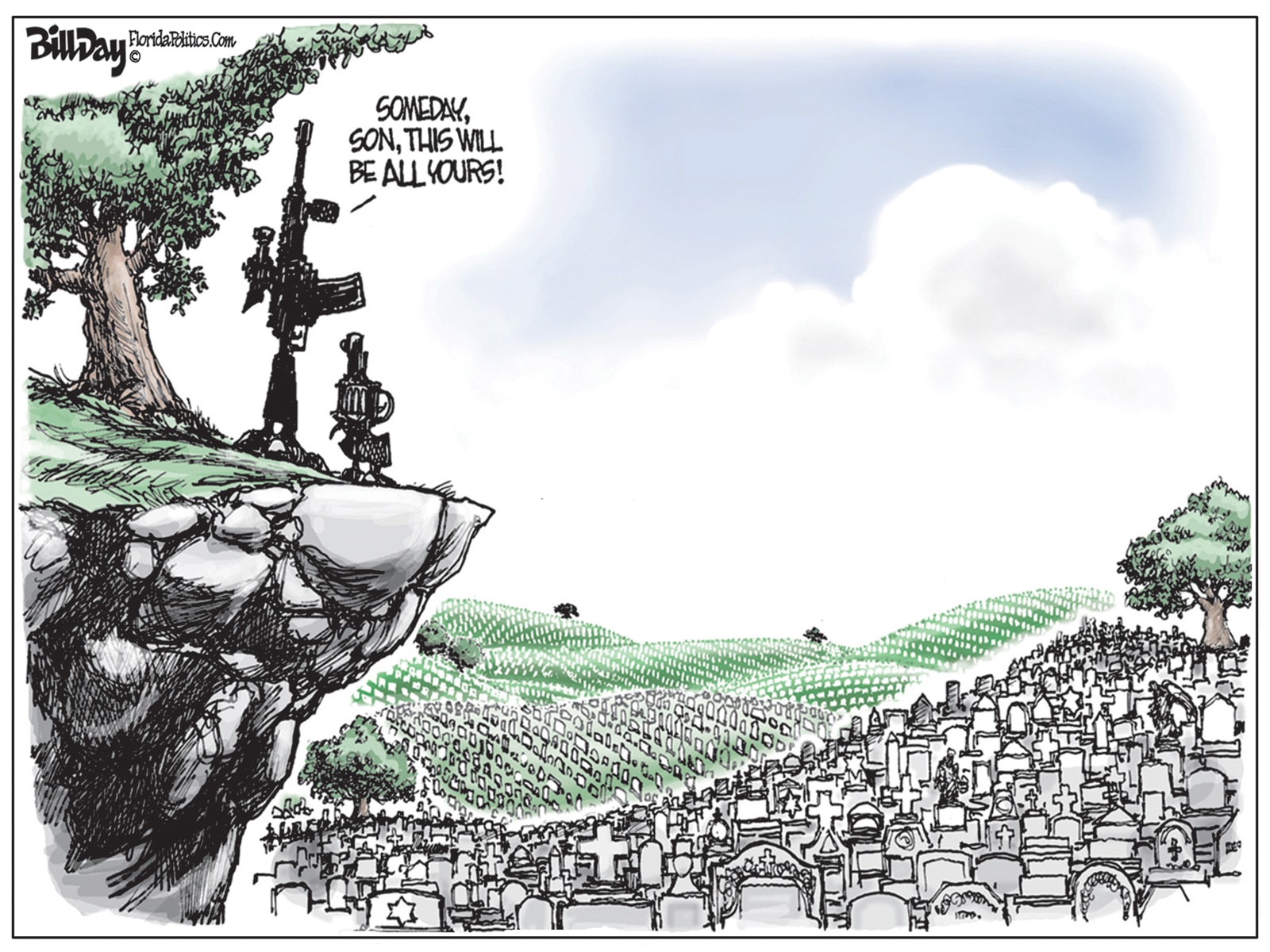 Breakthrough Insights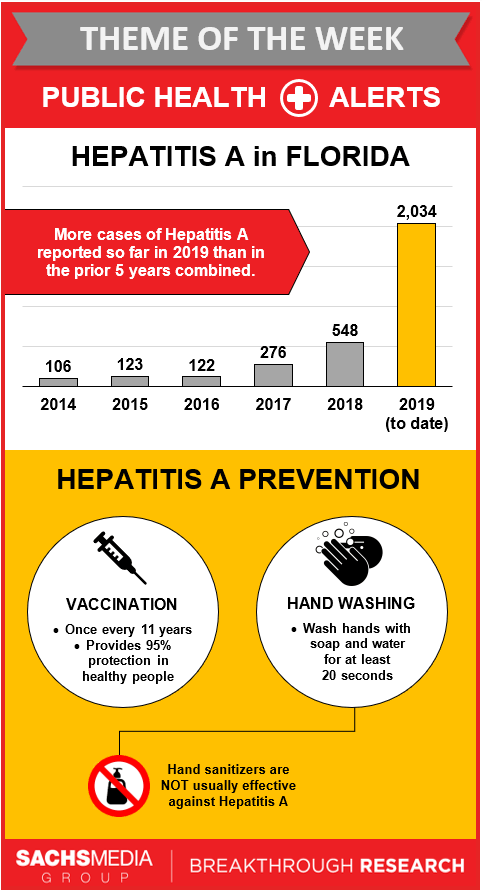 Wake Up Early?
U.S. Sen. Marco Rubio, a Florida Republican who chairs the Senate Committee on Small Business and Entrepreneurship, will take part in a "Women in Small Business Roundtable" discussion with the National Women's Business Council. The discussion will focus on female entrepreneurship in science, technology, engineering and math (STEM). That's at 9 a.m., University of South Florida, St. Petersburg, University Student Center, 140 Seventh Ave. South, St. Petersburg.
The Early Learning Programs Education Conference will discuss issues involving the voluntary prekindergarten program. That's at 9:30 a.m., 117 Knott Building, the Capitol.
Suspended Tallahassee City Commissioner Maddox, a onetime chairman of the Florida Democratic Party, will appear before U.S. District Judge Hinkle to change his plea in a 44-count indictment on corruption-related charges. Maddox's longtime aide, Carter-Smith, who was also indicted, is also expected to change her plea. That's at 10 a.m., U.S. Courthouse, 111 North Adams St., Tallahassee.
The American Civil Liberties Union of Florida will hold a press briefing in Miami-Dade County about civil-rights issues facing communities of color. That's at 11 a.m. Reporters may contact the ACLU of Florida for location information in Miami.
The Social Services Estimating Conference will analyze expenditures in the Medicaid program at 1:30 p.m., 117 Knott Building.
U.S. Rep. Michael Waltz and Space Florida President Frank DiBello will be among the speakers during a Daytona Regional Chamber of Commerce event about expanding the aerospace industry in Volusia County. That's at 3 p.m., Embry-Riddle Aeronautical University, Jim Henderson Welcome Center, 600 South Clyde Morris Blvd., Daytona Beach.
State Sen. Bobby Powell and state Rep. Al Jacquet, both Democrats, will host a community forum to raise awareness of a new law against texting while driving. That's at 5:30 p.m., Manifest Church of West Palm Beach (formerly Shiloh Church), 2275 Palm Beach Lakes Blvd., West Palm Beach. RSVP at alcala.tomas@flsenate.gov.
The post Last Call for 8.5.19 — A prime-time read of what's going down in Florida politics appeared first on Florida Politics – Campaigns & Elections. Lobbying & Government..