Last Call — A prime-time read of what's going down in Florida politics.
First Shot
Gov. Ron DeSantis announced that Hurricane Irma costs in Florida have reached $2.63 billion, triggering an increase in the federal cost-share from 75 percent to 90 percent.
Along with this announcement, DeSantis sent a letter to President Donald Trump to officially request this increase in the federal cost-share, which will save state and local governments more than $160 million.
"Every single day, my administration has fought to make hurricane recovery a top priority, and today we're able to take another step forward for Florida communities impacted by recent hurricanes," DeSantis said in a statement.
"Our state has been devastated by Hurricanes Michael and Irma these past two years, but by working together, we're rebuilding every community stronger than before," he added.
In January, the Florida Division of Emergency Management (FDEM) put in place new procedures to accelerate FEMA reimbursements to communities affected by hurricanes.
In total, since Jan. 8, FDEM has awarded more than $766 million in recovery funding for Hurricanes Michael, Irma, Matthew and Hermine.
Evening Reads
"Ron DeSantis prayed for no hurricanes in his Western Wall visit" via WFLA
"Matt Gaetz calls for civility; says he must do better on social media" via Gary Fineout of POLITICO Florida
"Richard Corcoran predicts 'landmark' teacher compensation package" via Kevin Robinson of the Pensacola News Journal
"How much money do they spend per student at your Florida school?" via Jeff Solochek of the Tampa Bay Times
"Van alarms, guardian reform, UCF money: Orange County lawmakers hear asks" via Scott Powers of Florid Politics
"This secretive group is trying to create barriers to amending Florida's Constitution" via Mary Ellen Klas of the Times/Herald Tallahassee Bureau
"National election leaders meet in Orlando for 2020 election preparations" via Mark Lehman of Click Orlando
"Lawyer up, animals!" via Diane Roberts of the Florida Phoenix
"Jacksonville City Councilmember asking for U.S. DOJ to investigate Mayor's Office" via WJAX
"Jacksonville: A transactional town" via A.G. Gancarski of Florida Politics
"Tax bills for Trump-linked properties in Palm Beach County may scrape $1.5 million" via Darrell Hofheinz of The Palm Beach Post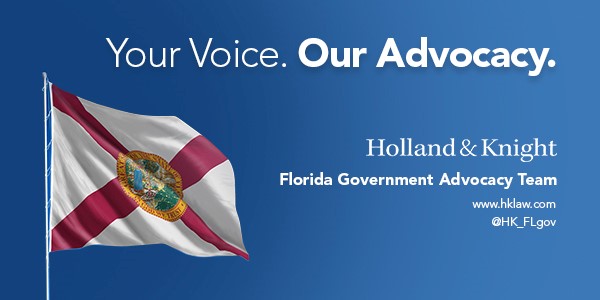 Quote of the Day
"I've been very pleased, by and large, with the folks. They've worked very, very hard. I came in and set a very frenetic pace." — Gov. Ron DeSantis, commenting on staff turnover in his office since his January swearing-in.
Bill Day's Latest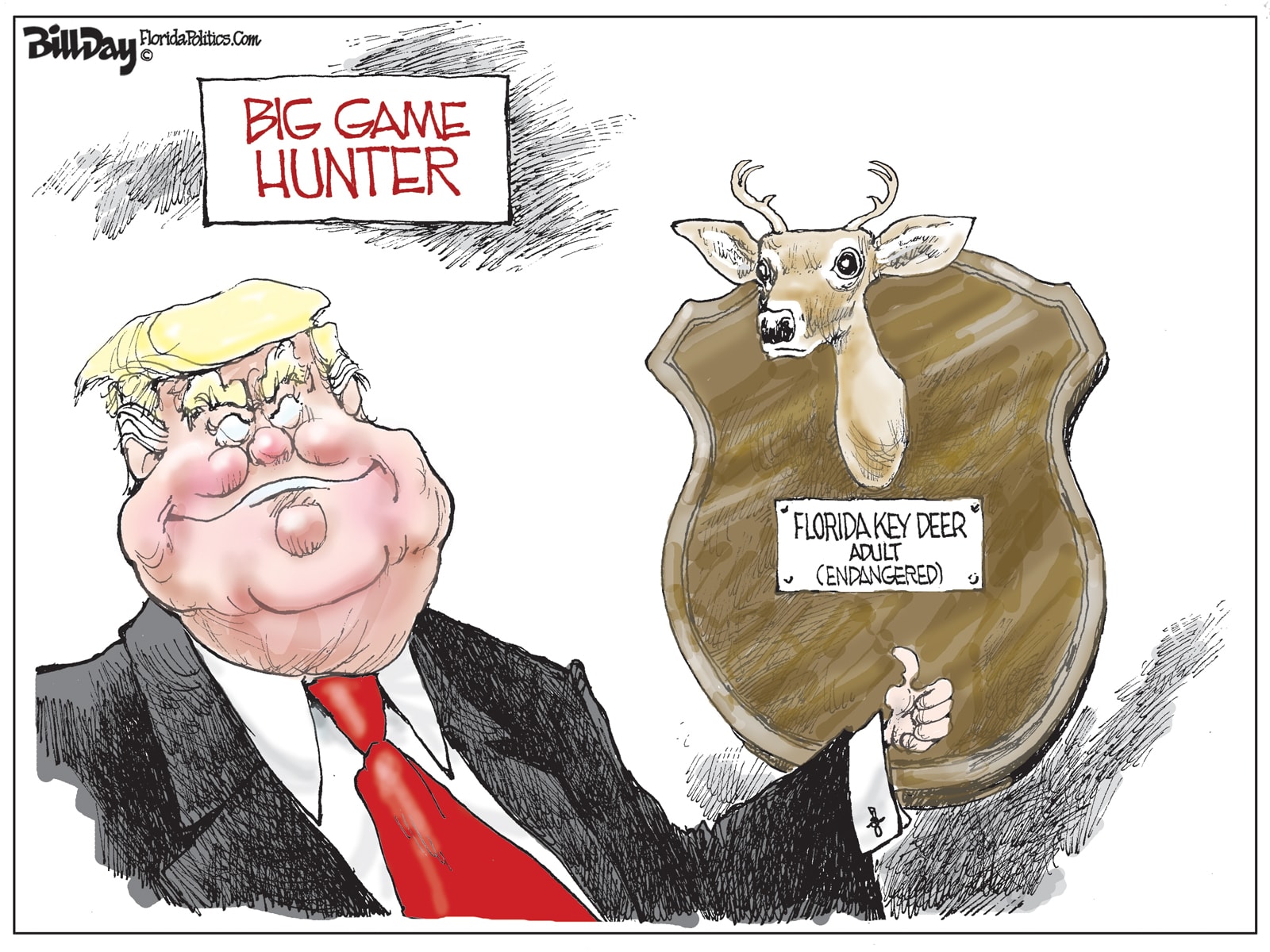 Breakthrough Insights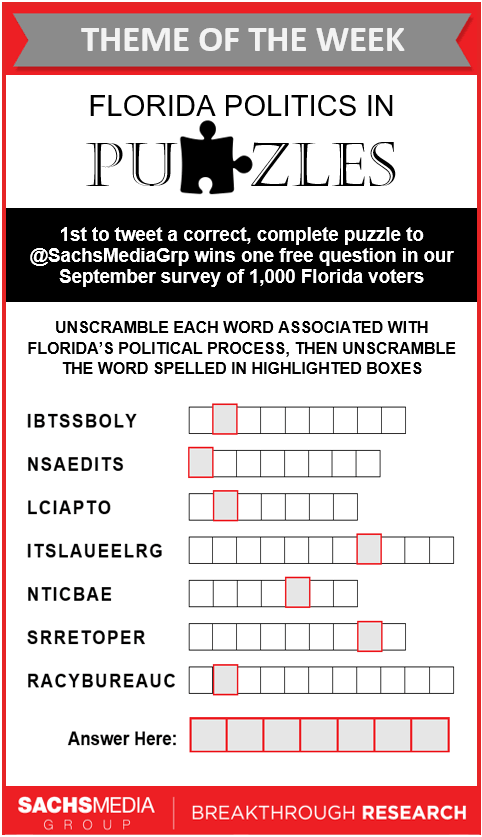 Wake Up Early?
Sen. Lori Berman of Lantana, and Rep. David Silvers of Lake Clarke Shores, both Democrats, will hold a "coffee talk" with constituents. That's 8-10 a.m., Lake Clarke Shores Town Hall, 1701 Barbados Road, Lake Clarke Shores.
Staff members of the Florida Public Service Commission will hold a workshop about draft rules that would help carry out a new law dealing with utility storm-protection plans. The law, in part, could lead to more underground power lines. That's at 9:30 a.m., Betty Easley Conference Center, 4075 Esplanade Way, Tallahassee.
The Florida Hurricane Catastrophe Fund Advisory Council is scheduled to hold a conference call at 11 a.m. Call-in number: 1-888-585-9008. Code: 973664296.
The Florida Forestry Council will meet in the Panhandle, with the agenda including issues for the 2020 legislative session. That's at 1 p.m. Central time, Sandestin Golf and Beach Resort, 9300 Emerald Coast Parkway West, Miramar Beach.
Rep. Tommy Gregory, a Sarasota Republican, will hold one in a series of town hall meetings to discuss issues with constituents. That's at 6:30 p.m., Goodwill headquarters, 2705 51st Ave. East, Bradenton.
Rep. Javier Fernandez, a South Miami Democrat, will help host a town hall event about transportation issues at 7 p.m., 3443 Segovia St., Coral Gables.
The post Last Call for 8.19.19 — A prime-time read of what's going down in Florida politics appeared first on Florida Politics – Campaigns & Elections. Lobbying & Government..