Last Call — A prime-time read of what's going down in Florida politics.
First Shot
Amy Baker is colloquially known as "the Legislature's top economist" though her official title is coordinator of Florida's Office of Economic and Demographic Research (EDR). Her team is like the Magic 8-ball of state government, tasked with forecasting — along with staffers from the Governor's Office, state agencies, the House and Senate — how much money the state will have for the budget each year. That's the work of what are known as 'revenue estimating conferences.'
Now, a new law also requires them to foresee the financial impact of individual proposed state constitutional amendments. We caught up with Baker for an offseason "3 Questions" during a break in a Wednesday meeting, when she and others were piecing together what's known as a 'long-range financial outlook.'
Florida Politics: It seems as if you have a lot more going on than usual because of all these amendments.
Baker: Summer is always busy for us because we have the summer (financial outlook) conference season. These conferences translate into the work that's going into the three-year plan, or long-range financial outlook. So it's always busy heading into September, but then we had four overlapping (amendments) at the same time, including one we just received on recreational marijuana. Or rather, to regulate marijuana the same way alcohol is regulated.
FP: Does that put a strain on you all?
Baker: (laughs) It makes us extremely busy. I have people, you know, doing double jobs. They're involved in various aspects of the (amendments), but in addition, they're trying to get ready for their (financial outlook) conferences. So it has been incredibly busy this summer. It's probably the busiest summer we have ever had since I've been at EDR (Baker later said she joined the office in 2004).
FP: How are you handling it?
Baker: Definitely everybody's facing longer hours … we've been able to keep up the quality because we try to build as much redundancy into the entire process as possible. I have to sign off on work and there's folks in the House and Senate that are having to pick up additional workload, having to take extra time to check (analyses) and make sure everything coming out of the conference looks like what they expect.
Evening Reads
"Here are the biggest donors to Donald Trump, Joe Biden, Bernie Sanders — and Steve Bullock — in Central Florida" via Steven Lemongello and Adelaide Chen of the Orlando Sentinel
"Matt Gaetz uses Bebe Rexha's tweet to jokingly suggest new Florida welcome signs" via Jim Thompson of the Daily News
"Misdemeanor charges against Emily Slosberg to be dropped" via Marc Freeman of the Sun-Sentinel
"FDOT, Conduent fail to follow law on transparency" via Noah Pransky for Florida Politics
"Florida is about to give nearly $400 million to big corporations" via Jason Garcia of the Orlando Sentinel
"Nepotism, conflict of interest at Florida Department of Education, investigators found" via Jeff Schweers of the USA Today Network
"'Ridiculous': Bob Gualtieri hammers Broward charter schools for lack of safe school officers" via Ryan Nicol of Florida Politics
"Is that private school denying access to LGBTQ students?" via Jeffrey Solochek of the Tampa Bay Times
"'We're going to get better,' Florida's new prisons chief vows" via Mitch Perry of the Florida Phoenix
"Who will benefit from Florida's new toll roads? Start with the task forces deciding where they will go." via Lawrence Mower of the Tampa Bay Times
"Florida pot program sees strong growth, new stores" via Jeff Ostrowski of The Palm Beach Post
"Senate Democrats press Bill Galvano to consider gun control reforms" via Matt Dixon of POLITICO
"A decision to block a Styrofoam ban in Coral Gables leaves Gainesville's plan up in the air" via Andrew Caplan of the Gainesville Sun
"City official: Lenny Curry's office pressured him to steer grant money to 'preferred' groups" via Christopher Hong of the Times-Union
"$32M lien placed on Tampa Bay Times over pension payment defaults" via Janelle Irwin Taylor of Florida Politics
"Beloved, tiny FL Key deer would lose protection under new Trump administration recommendation" via Julie Hauserman of the Florida Phoenix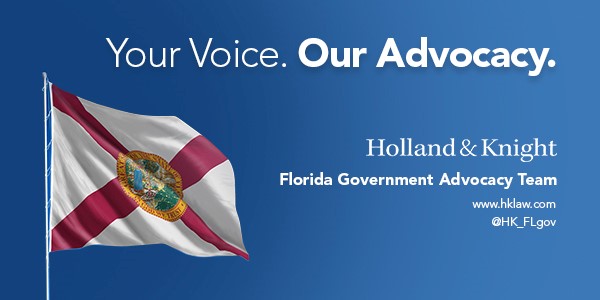 Quote of the Day
"We're looking into any legal actions we may be able to take." — Leon County Schools spokesman Chris Petley, on the company contracted to plan school bus routes, after a first-day-of-school "colossal failure" that ranged from buses arriving late to not showing up at all.
Bill Day's Latest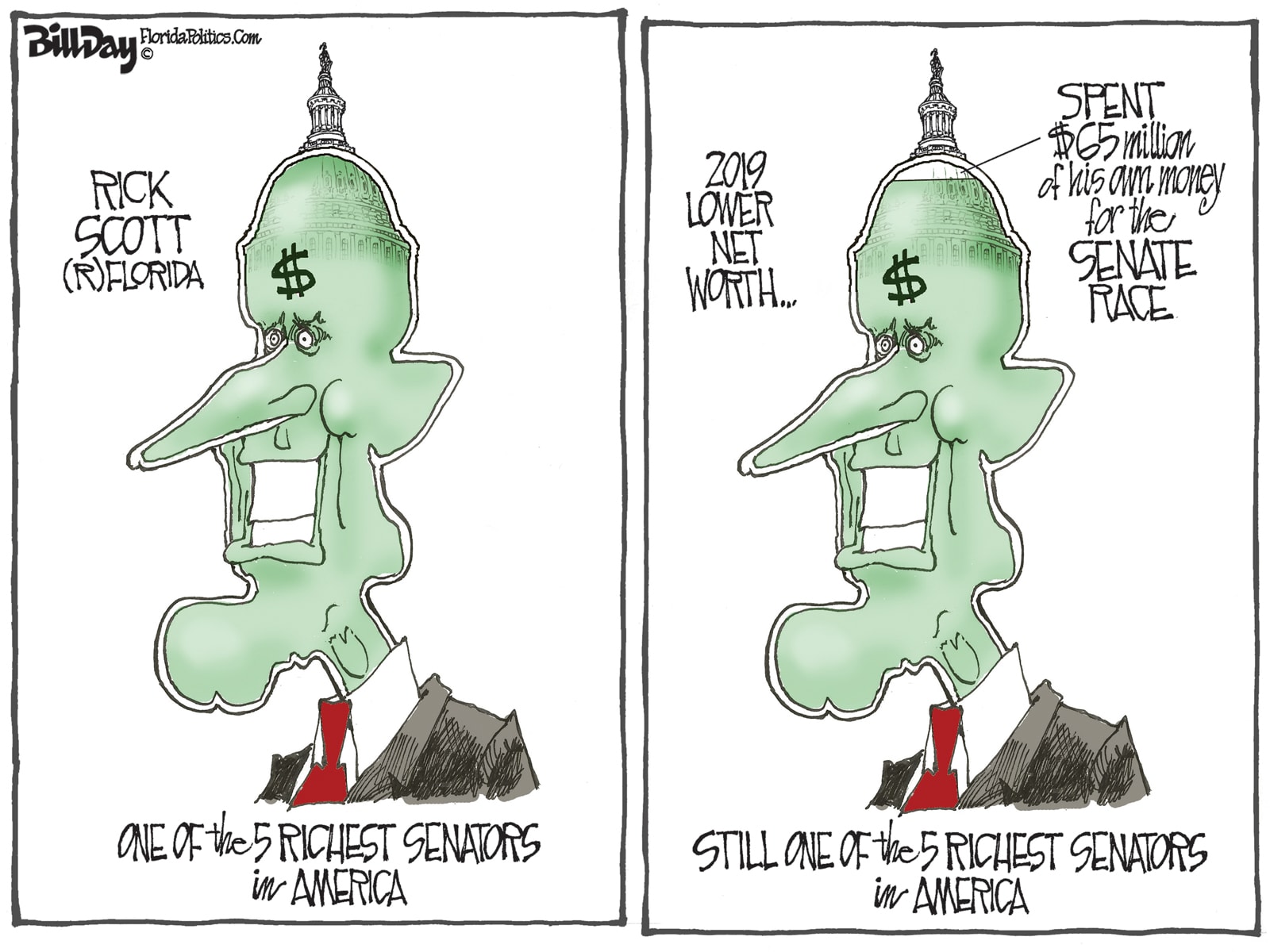 Breakthrough Insights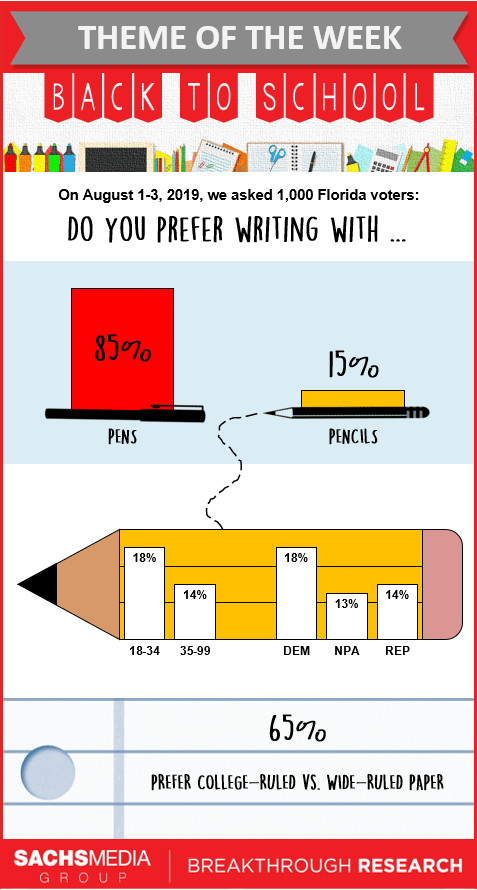 Wake Up Early?
The Marjory Stoneman Douglas High School Public Safety Commission, which was created by the state after the February 2018 mass shooting at the Parkland high school, will meet in Broward County at 8:30 a.m., BB&T Center, Chairman's Club, 1 Panther Parkway, Sunrise.
The Financial Impact Estimating Conference will hold a workshop on potential financial impacts of a proposed constitutional amendment about the citizenship of voters. That's at 8:30 a.m., 117 Knott Building.
The Florida A&M University Board of Trustees will hold a retreat that will include discussion of President Larry Robinson's evaluation and goals. That's at 8:30 a.m., The Westin Tampa Waterside, 725 South Harbour Island Blvd., Tampa.
The Florida Defense Support Task Force, which works to protect and expand Florida's military installations and role, will hold a conference call. That's at 9 a.m. Call-in number: 1-888-585-9008. Code: 262492927.
The Agency for Health Care Administration will hold a meeting about certificate of exemption from licensure as health care clinics. That's at 9 a.m., Agency for Health Care Administration, 2727 Mahan Dr., Building 3, Tallahassee.
Senior U.S. District Judge Robert Hinkle will hold a scheduling conference in a lawsuit challenging provisions of a new Florida law that would carry out a constitutional amendment restoring voting rights to felons who have completed their sentences. That's at 11 a.m. Call-in number: 1-888-684-8852. Access code: 3243416. Security code: 0815.
The Financial Impact Estimating Conference will hold a workshop on potential financial impacts of a proposed constitutional amendment that would revamp state primary elections. That's at 1:30 p.m., 117 Knott Building.
Lt. Gov. Jeanette Nuñez and Florida Republican Congressmen Matt Gaetz and Brian Mast are slated to be among the speakers during the Republican Party of Palm Beach County's annual "Lobsterfest" event. That's at 6:30 p.m., The Polo Club of Boca Raton, 5400 Champion Blvd., Boca Raton.
The post Last Call for 8.14.19 — A prime-time read of what's going down in Florida politics appeared first on Florida Politics – Campaigns & Elections. Lobbying & Government..