Last Call — A prime-time read of what's going down in Florida politics.
First Shot
After canceling their last scheduled meeting for Aug. 6, the Governor and Florida Cabinet are back on track, announcing a meeting for Tuesday, Aug. 27.
News of the next meeting came in Tuesday's edition of the Florida Administrative Register.
A preliminary agenda was not available on the Cabinet's website. Cabinet aides will meet in preparation for the meeting on Wednesday, Aug. 21.
The Cabinet includes Attorney General Ashley Moody, state CFO Jimmy Patronis and Agriculture Commissioner Nikki Fried.
Gov. Ron DeSantis, who chairs the meetings, has previously suggested that the Cabinet may not need to meet as many times per year than it does.
A calendar for 2019 originally had 16 meetings scheduled. The Cabinet's website shows five meetings have been canceled so far since January.
The May 29 meeting was held in the U.S. Embassy in Jerusalem, Israel.
—
Also Tuesday, the Florida Democratic Party (FDP) announced the launch of "a 24-hour Voter Protection Hotline," calling out "Republican efforts to suppress the vote."
The hotline is "part of the party's new year-round Voter Protection Program that was launched in May as an effort to tackle the growing threat to Floridians' right to vote," the party said in a statement.
As motivation, FDP Chair Terrie Rizzo referred to recent legislation restricting felons' right to vote, "limiting access to the ballot box on college campuses and reducing the days that vote-by-mail ballots can be mailed."
She added: "We know that voter suppression is happening 365 days a year in Florida, and now any voter can call and be provided with the information they need to combat efforts to limit their vote and their voice."
The hotline number is 1-833-Vote-FLA (1-833-868-3352).
Evening Reads
"Rick Scott's wealth dips after spending $65 million to win Florida Senate race" via Steve Contorno of the Tampa Bay Times
"'Poisoned': Power struggle distances Ron DeSantis from party" via Matt Dixon of POLITICO Florida
"Getting tough: Richard Corcoran tells school districts to fall in line" via Jeff Solochek of the Tampa Bay Times
"Florida's analysts won't revisit economic impact of minimum wage, utility ballot initiatives" via Jeff Schweers of the Tallahassee Democrat
"Anthony Sabatini says gun-free zones are the problem, wants guns on college campuses" via Lloyd Dunkelberger of the Florida Phoenix
"Supreme Court refuses to block execution" via Jim Saunders of the News Service of Florida
"Florida Chamber president Mark Wilson underscores importance of defense industry" via A.G. Gancarski of Florida Politics
"Jamal Sowell sees veterans, military industry as key to Florida's economic future" via A.G. Gancarski of Florida Politics
"'Keep the pressure on the White House': Florida still wants Space Force" via A.G. Gancarski of Florida Politics
"Walt Disney World's political spending" via Jason Garcia for Florida Trend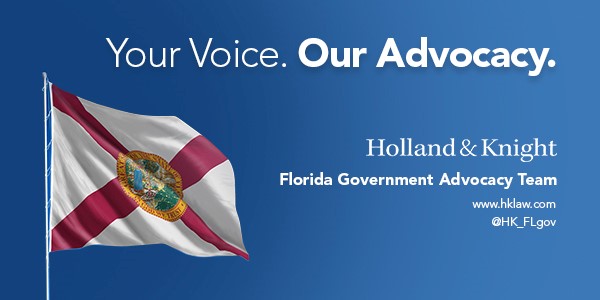 Quote of the Day
"White nationalism and white supremacy are rejected and condemned as hateful expressions of intolerance that are contradictory to the values that define the people of Florida and the United States." — From a new resolution filed by state Rep. Anna Eskamani, an Orlando Democrat, for the 2020 Legislative Session.
Bill Day's Latest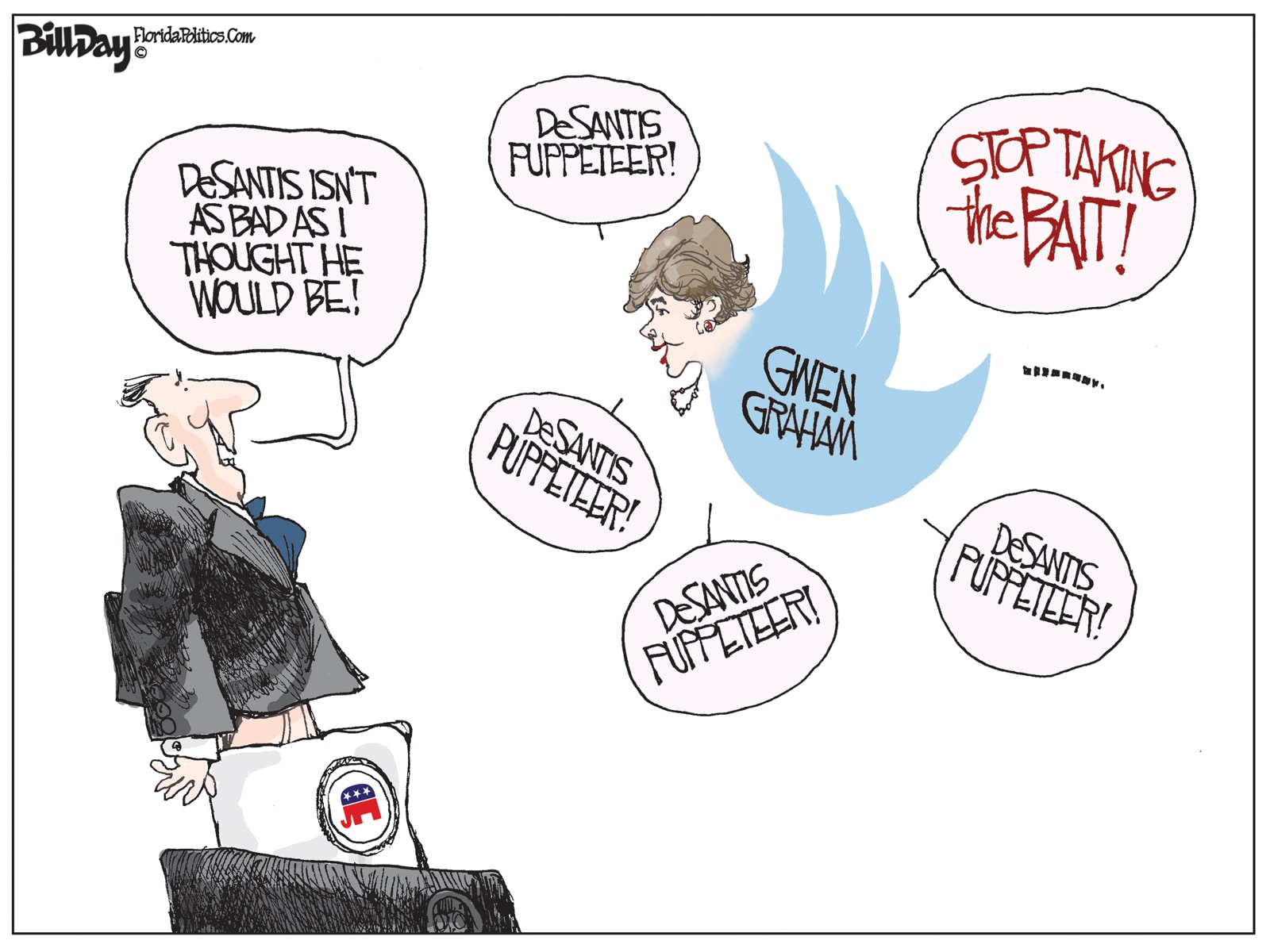 Breakthrough Insights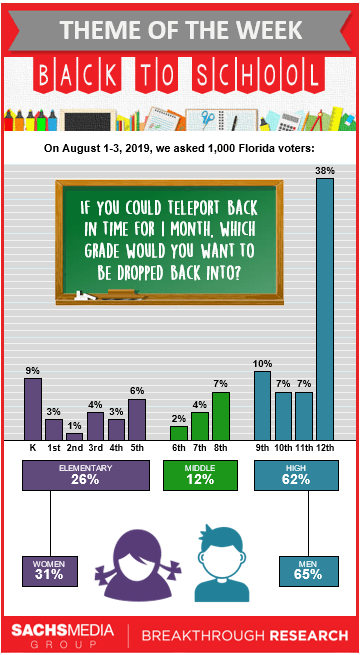 Wake Up Early?
The Marjory Stoneman Douglas High School Public Safety Commission, which was created by the state after the February 2018 mass shooting at the Parkland high school, will meet in Broward County. Topics are expected to include compliance with school-safety requirements passed by the Legislature after the shooting. That's at 8:30 a.m., BB&T Center, Chairman's Club, 1 Panther Parkway, Sunrise.
The Florida Chamber Foundation will hold the final day of its Military, Defense & Veterans Opportunities Summit. Topics are expected to include "Partnering and Investing in Military Communities" and "Florida's Legislative Focus to Support Bases & Missions, Expand Our Military and Defense Marketplace, and Honor and Support our Veterans." That's at 9 a.m., Hyatt Regency Jacksonville, 225 East Coastline Dr., Jacksonville.
A panel of state economists, meeting as the Revenue Estimating Conference, will update general-revenue estimates. General revenue, which includes such things as sales taxes, plays a critical role in funding education, health and prison programs. The economists periodically update the estimates, which ultimately are used in developing the state budget. That's at 9 a.m., 117 Knott Building.
The two-day Citrus Expo and Vegetable and Specialty Crop Expo will begin, with speakers expected to include Holly Bell, cannabis director for the Florida Department of Agriculture and Consumer Services. The event, hosted by AgNet Media, also will include a panel discussion about water-quantity and water-quality issues. That's at 9 a.m., Lee Civic Center, 11831 Bayshore Road, North Fort Myers.
Congressman Ted Deutch will mark the first day of school in Broward County by visiting Marjory Stoneman Douglas High School in the morning, followed by a news conference on school safety initiatives in Congress. That will be during a break of the Marjory Stoneman Douglas High School Public Safety Commission. He will be joined by Commission Chair and Sheriff Bob Gualtieri, other Commission members, Broward County and Parkland city officials, Broward Sheriff Gregory Tony, Coral Springs Police Chief Clyde Perry, and Parkland parents. That's at 10 a.m., BB&T Center, 1 Panther Pkwy, Sunrise.
U.S. Sen. Marco Rubio will convene a hearing called, "Weathering the Storm: Hurricane Michael's Impact on Northwest Florida's Small Businesses." Directly following the hearing, Rubio will hold a brief media availability. The hearing will be livestreamed on the committee's Facebook page. That's at 10:30 a.m. (Central time), Gulf Coast State College, room ATC 303, 5230 U.S. Highway 98, Panama City.
The Agency for Health Care Administration will hold a meeting about Medicaid enrollment policy. That's at 1:30 p.m., Agency for Health Care Administration, 2727 Mahan Dr., Building 3, Tallahassee.
The Florida Development Finance Corp. Board of Directors will meet at 2:30 p.m., 156 Tuskawilla Road, Suite 2340, Winter Springs. Call-in number: 1-646-741-5292. Code: 1126486866.
Lobbyists face a midnight deadline for filing reports about their compensation April 1-July 30.
The post Last Call for 8.13.19 — A prime-time read of what's going down in Florida politics appeared first on Florida Politics – Campaigns & Elections. Lobbying & Government..