Last Call — A prime-time read of what's going down in Florida politics.
First Shot
A Florida judge has agreed to a public reprimand to resolve judicial misconduct charges stoked in part by her suggesting to a murder defendant that she should "die within six weeks" in prison.
The Florida Supreme Court disclosed the case on Thursday against Circuit Judge Robin Lemonidis, who sits in the 18th Judicial Circuit, which covers Brevard and Seminole counties.
Lemonidis also agreed to attend "stress management counseling to ensure that such conduct is never repeated," a court filing shows.
In one instance, Lemonidis — a 32-year member of The Florida Bar who was elected judge in 2014 — presided at a March sentencing of a man charged with murder and robbery.
She "imposed the legally required life sentences," according to a filing, then told the man, "The collateral damage that you have caused, sir, is immeasurable and your life is not worthy of what you have done to these people.
"I do hope you do fight for your life every minute of every day. And that would be the only reason that I would hope your life is any longer than six weeks. Remand him to the custody of the sheriff. Thank you," she said, according to a report by the Investigative Panel of the Judicial Qualifications Commission, which looks into judicial misconduct accusations.
"Proceedings, especially sentencing hearings such as this one, are often filled with tension and emotion, (but) comments such as these, from a judge, demonstrate a level of antagonism and animosity that is inappropriate for the Court to display, and which undermine the integrity of the judicial office," the report said.
In another criminal trial, Lemonidis "repeatedly and loudly struck her gavel," using "facial expressions and a tone of voice clearly demonstrating aggravation," and "addressed counsel, witnesses and others without the patience, dignity and courtesy required."
Lemonidis "accepted full responsibility and acknowledged that such conduct should not have occurred," said the report, which notes she "has had no prior disciplinary proceedings with The Florida Bar."
It's now up to the Supreme Court to approve the agreed-upon punishment, or reject it and impose another. That includes sanctions up to removal from the bench.
Evening Reads
"After 'send her back!' chant, Ohio rally a test for Donald Trump" via Jonathan Lemire and Dan Sewell of The Associated Press
"Facing Donald Trump, Democrats turn on another president: Barack Obama" via The Washington Post
"Where I think the candidates stand after the second debate" via FiveThirtyEight
"Marco Rubio and Rick Scott vote against Trump-Pelosi two-year budget deal" via the Tampa Bay Times
"Ted Deutch now supports impeachment, says inquiry already underway" via Florida Politics
"Carlos Curbelo … still spending like a candidate" via Florida Politics
"Who is the alleged Capital One hacker? Her online behavior reveals a talented and troubled programmer who barely bothered to hide her attack." via The Associated Press
"Ron DeSantis is getting a new state plane as watchdog worries about rerun of past abuse of old fleet" via the Orlando Sentinel
"Court puts abortion waiting period back in the spotlight" via Jim Saunders and Dara Kam of the News Service of Florida
"The other Nikolas Cruz: Florida teen shares same name as Parkland killer" via the South Florida Sun-Sentinel
"Former Jacksonville public defender Matt Shirk gave away guns, money after failed reelection" via The Florida Times-Union
"Some schools may not be teaching African American history or other courses required by law, but there are no consequences" via Diane Rado of the Florida Phoenix
"U.S. Sugar files lawsuit against Army Corps over Lake Okeechobee management, low water levels" via Chad Gillis of the News-Press
"FP&L & AT&T battle over utility poles" via Jim Saunders of the News Service of Florida
"Universal's Epic Universe theme park announced in Orlando" via Florida Politics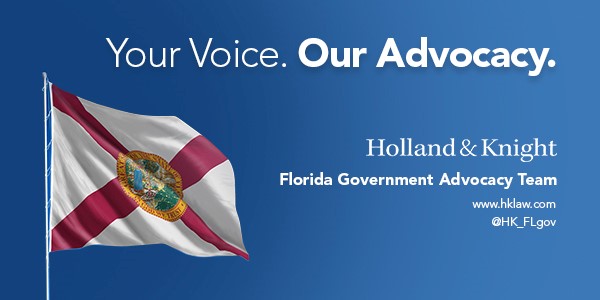 Quote of the Day
"It's phenomenal. What a cool, cool event." — Gov. Ron DeSantis, while leaving a news conference for Universal's "Epic Universe," a huge new park planned for Orlando's International Drive.
Bill Day's Latest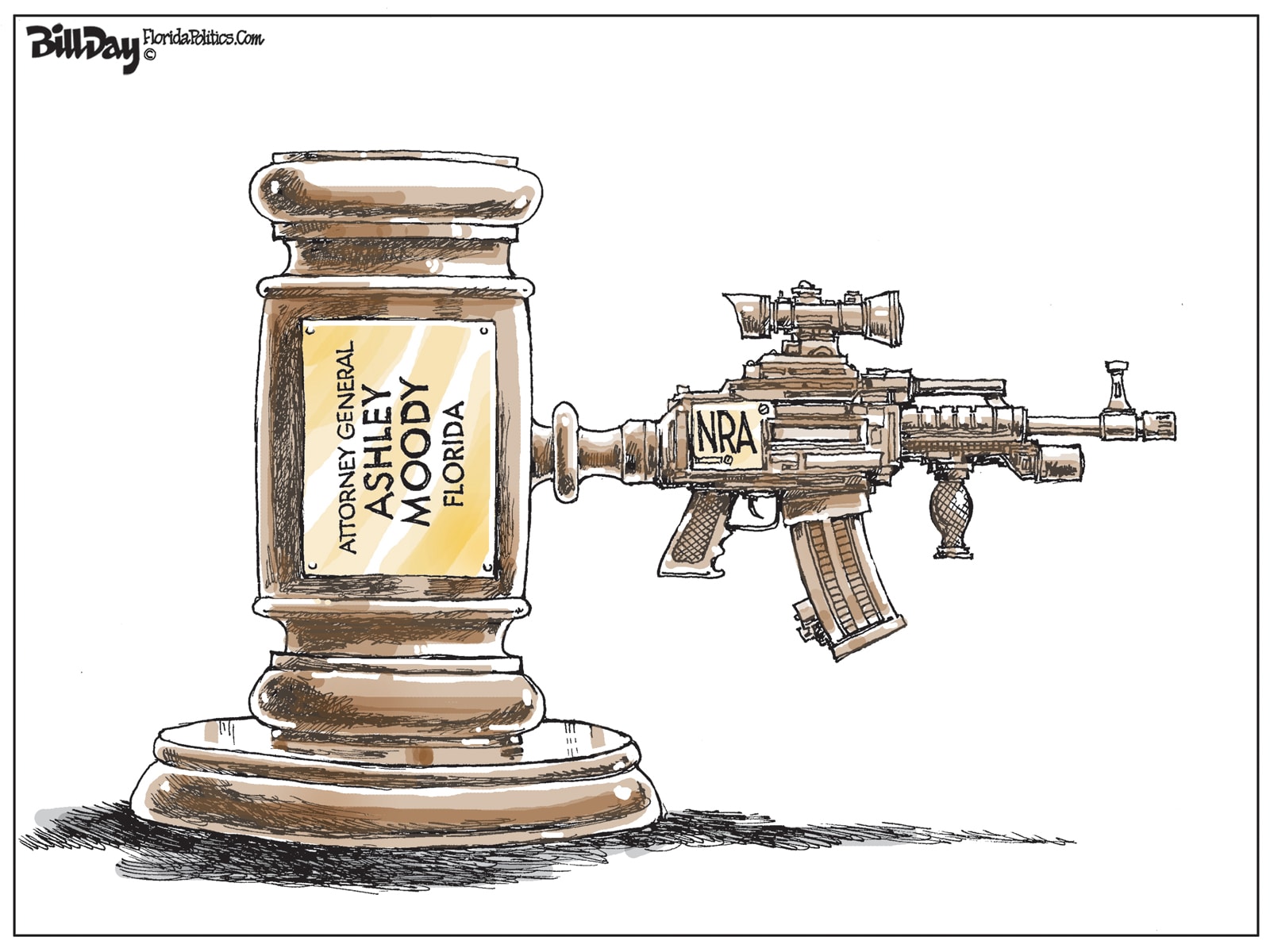 Breakthrough Insights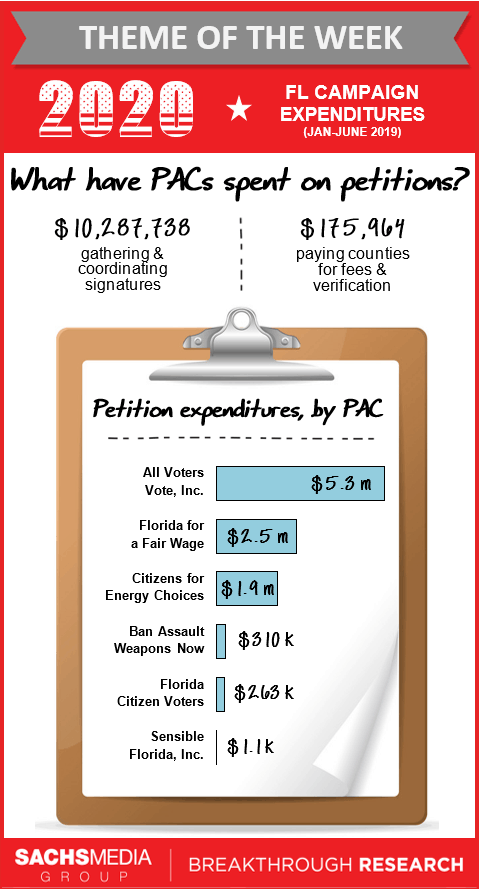 Wake Up Early?
A sales-tax "holiday" for back-to-school shoppers will start at 12:01 a.m. Friday and last through 11:59 p.m. Aug. 6. During the period, shoppers will be able to avoid paying sales taxes on clothes and shoes costing $60 or less, school supplies costing $15 or less and personal computers and accessories costing $1,000 or less.
The Florida Board of Medicine will meet at 8 a.m., Hyatt Regency Coral Gables, 50 Alhambra Plaza, Coral Gables.
The Florida Housing Finance Corp. Board of Directors will meet in Hillsborough County at 8:30 a.m., Tampa International Airport, 4200 George J. Bean Parkway, Tampa.
The Self-Insurance Estimating Conference will look at issues related to the state employees' health insurance program at 9 a.m., 117 Knott Building.
The Revenue Estimating Conference will discuss an end-of-year "outlook" for the general revenue fund at 1 p.m., 117 Knott Building.
The Revenue Estimating Conference will analyze transportation revenues at 1:30 p.m., 117 Knott Building.
The Florida Historical Marker Council will consider a series of applications, including a proposal to put a historical marker honoring the late rock star Tom Petty in his hometown of Gainesville. That's at 2 p.m., R.A. Gray Building, 500 South Bronough St., Tallahassee.
Former House Speaker Allan Bense of Panama City will offer the keynote address during a Florida State University summer commencement ceremony. That's at 7:30 p.m., Donald L. Tucker Civic Center, 505 West Pensacola St., Tallahassee.
The post Last Call for 8.1.19 — A prime-time read of what's going down in Florida politics appeared first on Florida Politics – Campaigns & Elections. Lobbying & Government..