Last Call — A prime-time read of what's going down in Florida politics.
First Shot
Fiorentino Group lobbyist Joe Mobley says Travis Cummings' decision not to seek the Senate District 5 seat currently held by term-limited Sen. Rob Bradley only makes him admire the state representative even more. 
Cummings, the House Appropriations Chairman, confirmed Tuesday night that he would be returning to private life when he completes his term in 2020, saying the "hardworking people of Clay County have been incredibly generous to my family and me, and I couldn't be more grateful for the 18 years of unwavering support."
"Ol' Trav has once again shown us why we love and care for him as much as we do," Mobley told Florida Politics publisher Peter Schorsch. "He is near-universally liked and respected in North Florida and could walk right into the Senate without even breaking a sweat on the campaign trail — but he chose his family instead.
"If you truly know Rep. Cummings, it's not difficult to understand his decision. He genuinely cares for others and wants them to be better off after their time with him. 
"I recall one of our coffee stops at Urban Bean in Orange Park when, as he is wont to do, he chatted with the staff for a few minutes after he placed our order. Then he noticed that a woman had been waiting in line behind him. 
"He immediately said to the cashier while signaling to the woman, 'And add whatever this young lady is having as well. I made her wait too long.' The lady's agitated look was instantly reversed. 
"On a more personal level, I'll never forget what he has meant to my family and me. When my wife and I made the decision to build our family through adoption, Travis was one of the first friends I told. He and his wonderful wife Jessica immediately began planning an adoption shower for us at their home. 
"They wanted to make sure we had everything we needed to start our family off right. I remember talking with my wife that night about how blessed we were to be on the receiving end of such generosity. 
" … I can't predict how the next Legislative Session will go, but I can emphatically tell you that when the hankie drops in March 2020, you'll be hard-pressed to find anyone in and around the legislative process who won't feel better off for having spent time with Rep. Cummings."
Evening Reads
"Donald Trump's drug importation plan could boost Florida efforts to get less expensive Rx drugs" via CBS Miami
"Four questions from last night's debate and three matchups to watch tonight" via The Washington Post
"The most bonkers phrase from CNN's presidential debate" via The Atlantic
"Fed cuts interest rates for first time since 2008 crisis" via The New York Times
"Will the 2020 Democrats reject Obama's immigration legacy?" via FiveThirtyEight
"Business is lagging at Trump Doral. Could a summit with world leaders turn it around?" via the Miami Herald
"Media, money and Murdochs: how 'Succession' became the perfect show for the Trump era" via The Hollywood Reporter
"Ron DeSantis, Jose Oliva praise Donald Trump administration drug importation moves" via Florida Politics
"Ashley Moody files notice of appeal in gun preemption case" via Florida Politics
"David Simmons proposing that undocumented immigrants be eligible for driver's licenses" via Mitch Perry of the Florida Phoenix
"Suspended Commissioner Scott Maddox to plead guilty to some charges in public corruption case" via Jeff Schweers of the Tallahassee Democrat
"Smoke 'em if you got 'em: Tallahassee state attorney won't prosecute pot cases" via Florida Politics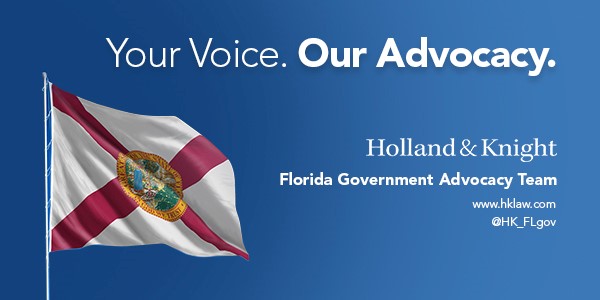 Quote of the Day
"I spent the entire month of July seeing if I could get the genie back in the bottle. And I just couldn't." — State Attorney Jack Campbell of Tallahassee, saying he has put a pause on the prosecution of marijuana possession cases because of new state law on hemp. 
Bill Day's Latest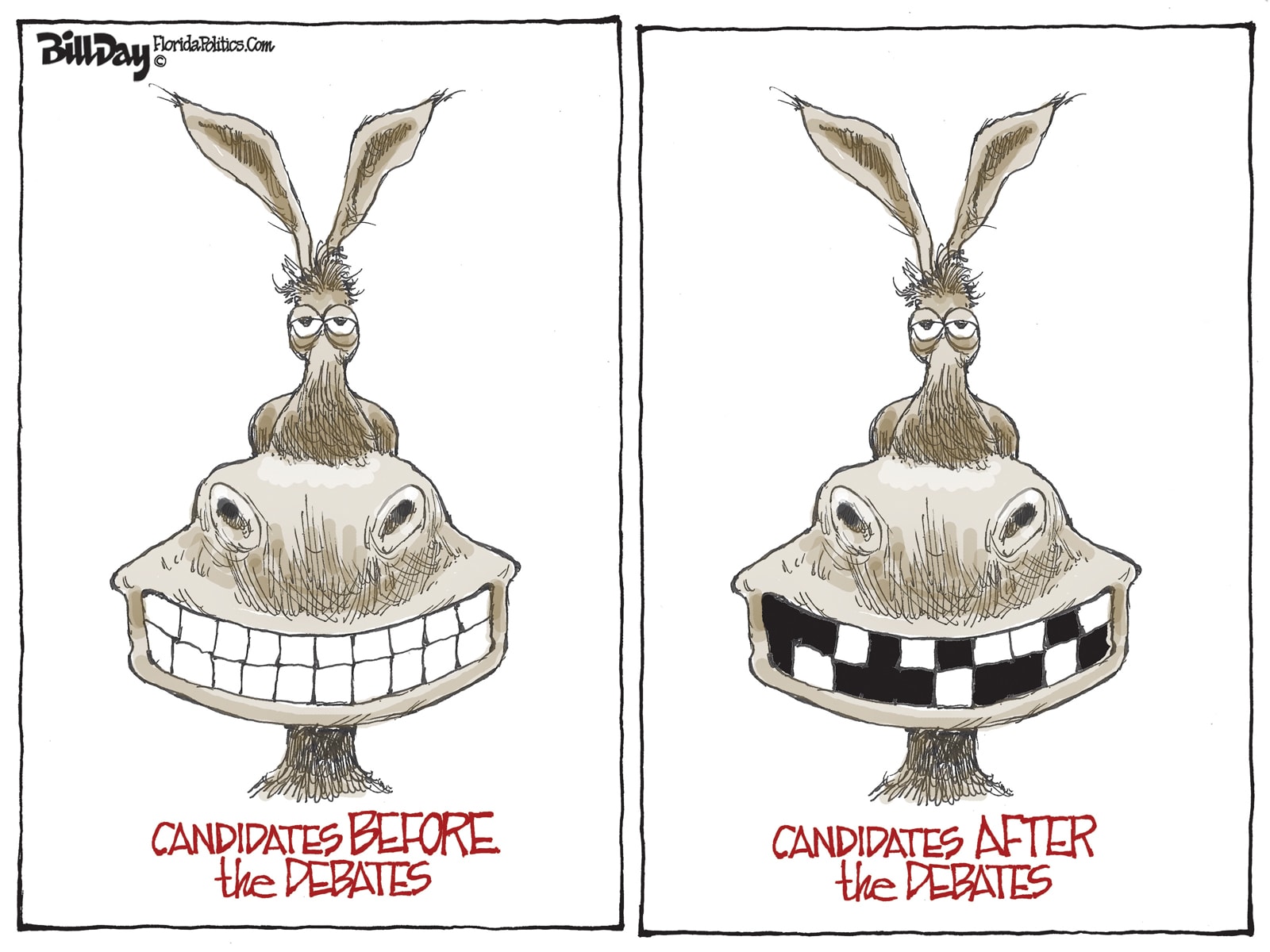 Breakthrough Insights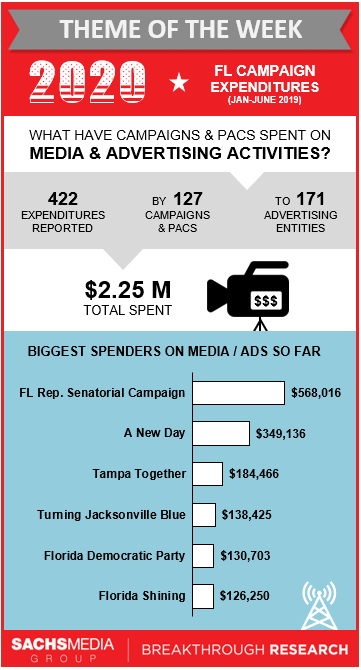 Wake Up Early?
The Financial Impact Estimating Conference will hold a workshop on potential financial impacts of a proposed constitutional amendment about the citizenship of voters. That's at 8:30 a.m., 117 Knott Building. 
The state Blue-Green Algae Task Force, which was formed to address water-quality problems in parts of Florida, will meet in St. Lucie County. That's at 9 a.m., Florida Atlantic University, Harbor Branch Oceanographic Institute, Johnson Education Center, 5600 U.S. 1 North, Fort Pierce.
The Agency for Health Care Administration will hold a meeting about Medicaid reimbursement requirements. That's at 10:30 a.m., Agency for Health Care Administration, Building 3, 2727 Mahan Dr., Tallahassee.
The American Civil Liberties Union of Florida will hold a press briefing in Hillsborough County about civil-rights issues facing communities of color. That's at 11 a.m. Reporters may contact the ACLU of Florida for location information in Tampa.
The Financial Impact Estimating Conference will hold a workshop on potential financial impacts of a proposed constitutional amendment that would revamp state primary elections. That's at 1:30 p.m., 117 Knott Building. 
The post Last Call for 7.31.19 — A prime-time read of what's going down in Florida politics appeared first on Florida Politics – Campaigns & Elections. Lobbying & Government..