Last Call — A prime-time read of what's going down in Florida politics.
First Shot
In memoriam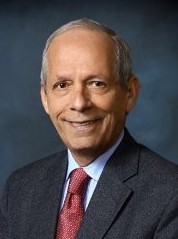 Insurance lobbyist Paul Sanford, one of the last of the old school influencers, died this week at the age of 78.
Sanford, of Jacksonville and Tallahassee, made his bones in the pre-'gift ban' era of the 1970s and '80s, often working from a table till the wee hours at lobbying haunts like Clyde's and Costello's and the now-defunct Silver Slipper.
"Nobody worked like him," said fellow lobbyist and longtime friend Robert Hawken. "He'd be out all hours back in the day, at least till two in the morning. Then at 6:30, 7 o'clock, he'd be out somewhere at breakfast, back at it."
A United Press International story from 1987 noted that Sanford came in second the previous year in reported spending on "entertaining of lawmakers," at $21,778. (Adjusted for inflation, that's almost $51,000.)
His clients then included "insurance companies, business publications and the National Association of Theater Owners."
This year, he was registered to represent the American Council of Life Insurance, Blue Cross and Blue Shield of Florida, FCCI Insurance Group and the Florida Insurance Council, among others.
"He always had good, loyal clients because he was one of the smartest guys around," added Hawken, who was the director of legislative affairs for FCCI Insurance Group for 30 years.
"He knew the insurance code; he knew tax code. You could come to him with a problem and he could figure out" how to solve it.
Sanford, a lawyer, graduated from Vanderbilt University Law School in 1975 and went to work for the Jacksonville-based law firm of Rogers Towers till 2001. He ran his own shop afterward, called Paul P. Sanford & Associates.
"I can't overstate how good he really was," Hawken said. "I mean, he could figure anything out and, you know, we just don't have that anymore."
Funeral arrangements were not available as of Thursday afternoon.
Evening Reads
"Donald Trump disavows 'send her back' chant as GOP frets over ugly phrase" via The New York Times
"Former Trump adviser cops to strip club habit — especially in Tampa" via the Tampa Bay Times
"Anthony Scaramucci disinvited from Florida GOP fundraiser for bashing Trump's 'racially charged' attacks" via POLITICO
"Leaks are changing how diplomats talk" via The Atlantic
"Your government vs. internet hackers" via the Florida Phoenix
"Why consumers are already losing in the streaming wars" via Variety
"How Andrew Yang's robot apocalypse can heal a divided nation" via The New Yorker
"You downloaded FaceApp. Here's what you've just done to your privacy" via The Washington Post
"Former prisons official and 'tough disciplinarian' has pension frozen — but state won't say why" via Florida Politics
"'Dump' of thousands of petitions has elections supervisors scrambling, others suspicious" via the Miami Herald
"Time ticking down until thousands in Broward run out of water" via the South Florida Sun-Sentinel
"Caught on camera: Florida judge stands accused of choking court worker" via Florida Politics
"July hurricane forecast: We got lucky with Barry, but worrying signs on horizon" via the Tallahassee Democrat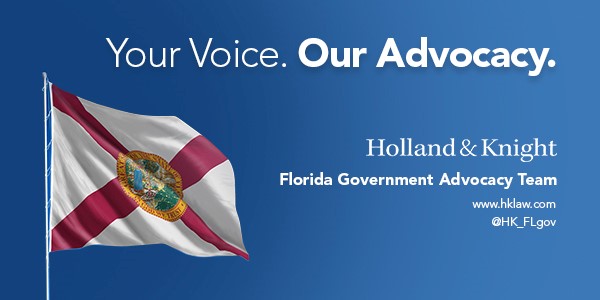 Quote of the Day
"Within the judicial branch, as in civilian life, it is never appropriate for a person in a supervisory position to put their hands around the neck of an employee or subordinate and shake them." — An excerpt from an investigative report on South Florida judge Gina Hawkins, accused of choking a court employee after paperwork she wanted wasn't ready.
Bill Day's Latest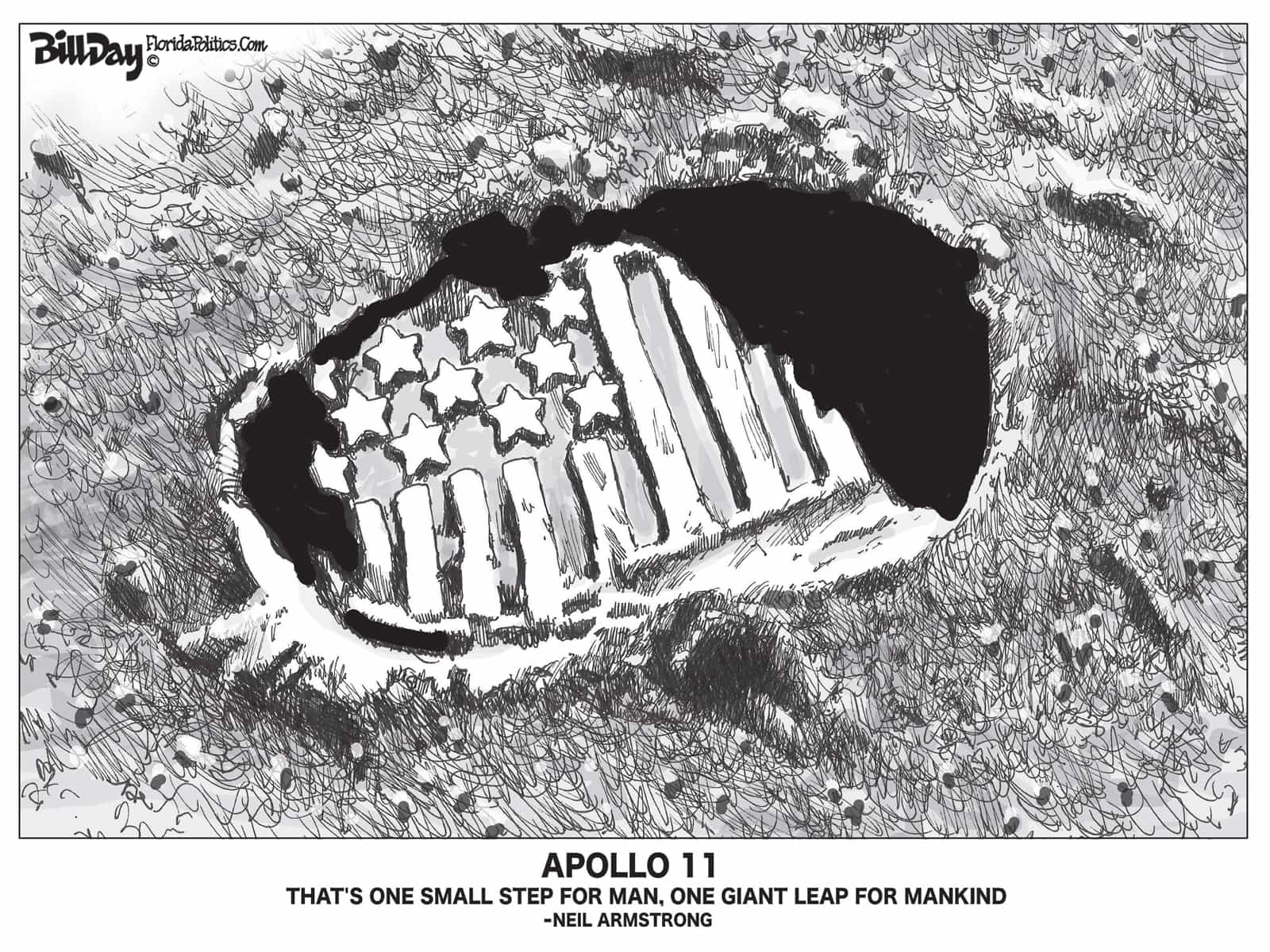 Breakthrough Insights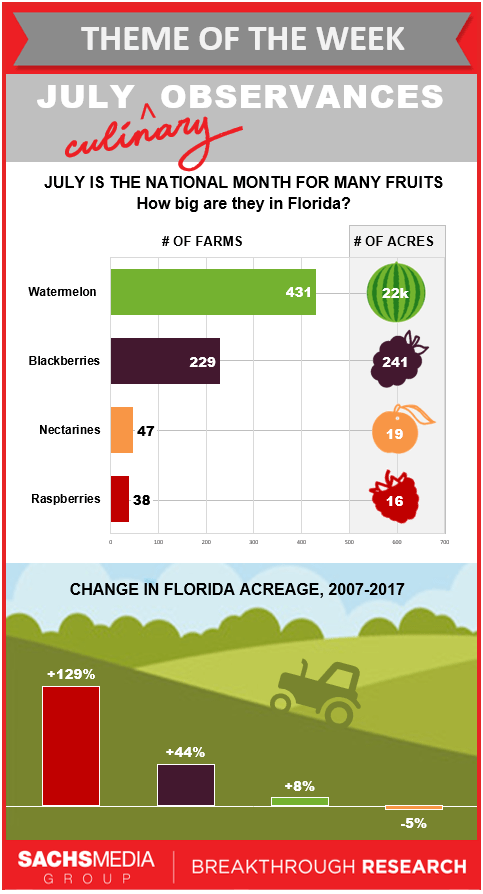 Wake Up Early?
The Florida Chamber Foundation will continue its "Environmental Permitting Summer School," which will provide an overview of state environmental, energy and growth-management laws, rules and programs. That's at 8:30 a.m., JW Marriott Marco Island Beach Resort, 400 South Collier Blvd., Marco Island.
The state Department of Economic Opportunity will release June unemployment figures at 10 a.m.
The board of Triumph Gulf Coast, Inc., which helps administer BP settlement money from the Deepwater Horizon disaster, will hold a conference call at 11 a.m. Central time. Call-in number: 1-850-203-2100. Code: 584768.
The Tampa Tiger Bay Club will host a discussion about criminal justice reform, with speakers expected to include Senate Criminal and Civil Justice Appropriations Chairman Jeff Brandes of St. Petersburg. That's at noon, Chester H. Ferguson Law Center, 1610 North Tampa St., Tampa.
Looking Ahead
U.S. Rep. Charlie Crist and Agriculture Commissioner Nikki Fried, both Democrats, will be keynote speakers during the Florida LGBTA Democratic Caucus summer conference. That's Saturday, with events starting at 8 a.m. Crist and Fried are scheduled to speak at a dinner starting at 7:30 p.m., Grand Hyatt Tampa Bay, 2900 Bayport Dr., Tampa.
The post Last Call for 7.18.19 — A prime-time read of what's going down in Florida politics appeared first on Florida Politics – Campaigns & Elections. Lobbying & Government..