Last Call — A prime-time read of what's going down in Florida politics.
First Shot
AT&T Florida has filed a federal complaint against Florida Power & Light (FPL), saying it's paying too much rent for its equipment on the electric utility's poles in the state.
A copy of the amended complaint, with financial information blacked out, was filed July 12 with the Federal Communications Commission (FCC).
FPL, the complaint said, "refuses to charge AT&T the lawful, just and reasonable new telecom rate" under a 2011 FCC rate order.
Instead, AT&T said it "continue(s) to pay excessive and ever-increasing rates on over 425,000 poles."
The telecommunications company alleges its competitors are paying less, but "FPL (has) refused to discuss a new rate for AT&T, let alone provide AT&T access to its new telecom rates or data supporting them."
The utility also is playing hardball: "It has increased the operational pressure on AT&T — claiming trespass and demanding that AT&T must remove (equipment) from FPL's poles — because AT&T deigned to question the legal and contractual justification for FPL's rates."
The complaint asked the FCC to enforce a presumably lower rate "to stop such gamesmanship."
"Doing so will alert the industry that the Commission … will not countenance tactics like FPL's, which serve only to delay rate relief and thwart deployment," it said.
A request for comment to FPL is pending as of Tuesday afternoon.
Evening Reads
"America closes the doors to asylum-seekers from the South" via The Economist.
"What second-quarter fundraising can tell us about 2020" via FiveThirtyEight.
"Am I an American?" via The Atlantic.
"Marco Rubio and Rick Scott won't call Donald Trump's tweet racist" via the Tampa Bay Times.
"Ileana Ros-Lehtinen chips in, boosting Debbie Wasserman Schultz fundraising to nearly $230K" via Florida Politics.
"Perry Thurston: Importing prescription drugs into Florida more show than serious policy" via Florida Politics.
"Best and Brightest bonuses: Lawsuit seeks tax money withheld from teacher awards" via the Orlando Sentinel.
"Automated vehicles moving from science toward assembly line" via Florida Politics.
"Immigrant advocates file lawsuit against new Florida 'sanctuary cities' law" via the Tallahassee Democrat.
"Nearly 1 million South Florida workers face automation. Here's who will survive" via the Miami Herald.
"Climate change: Florida should prepare for months of 105 heat index temps" via the Palm Beach Post.
"George Takei wants to make sure America doesn't forget a shameful legacy" via The Washington Post.
"How moon-landing tapes found in a $218 batch could fetch $1 million" via The New York Times.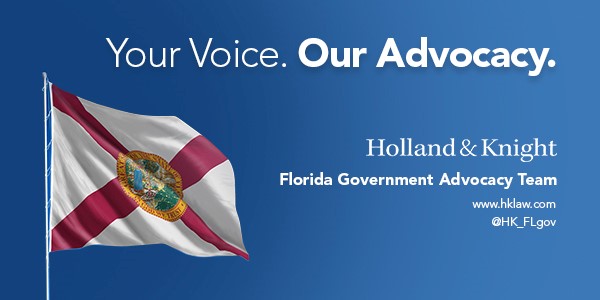 Quote of the Day
"Black and brown Floridians who may be perceived as 'foreign' by state or local law enforcement will be in constant jeopardy of harassment and unlawfully prolonged detention and arrest by state and local law enforcement officers." — A new suit against a law passed this year that requires local law enforcement to assist the feds in immigration enforcement.
Bill Day's Latest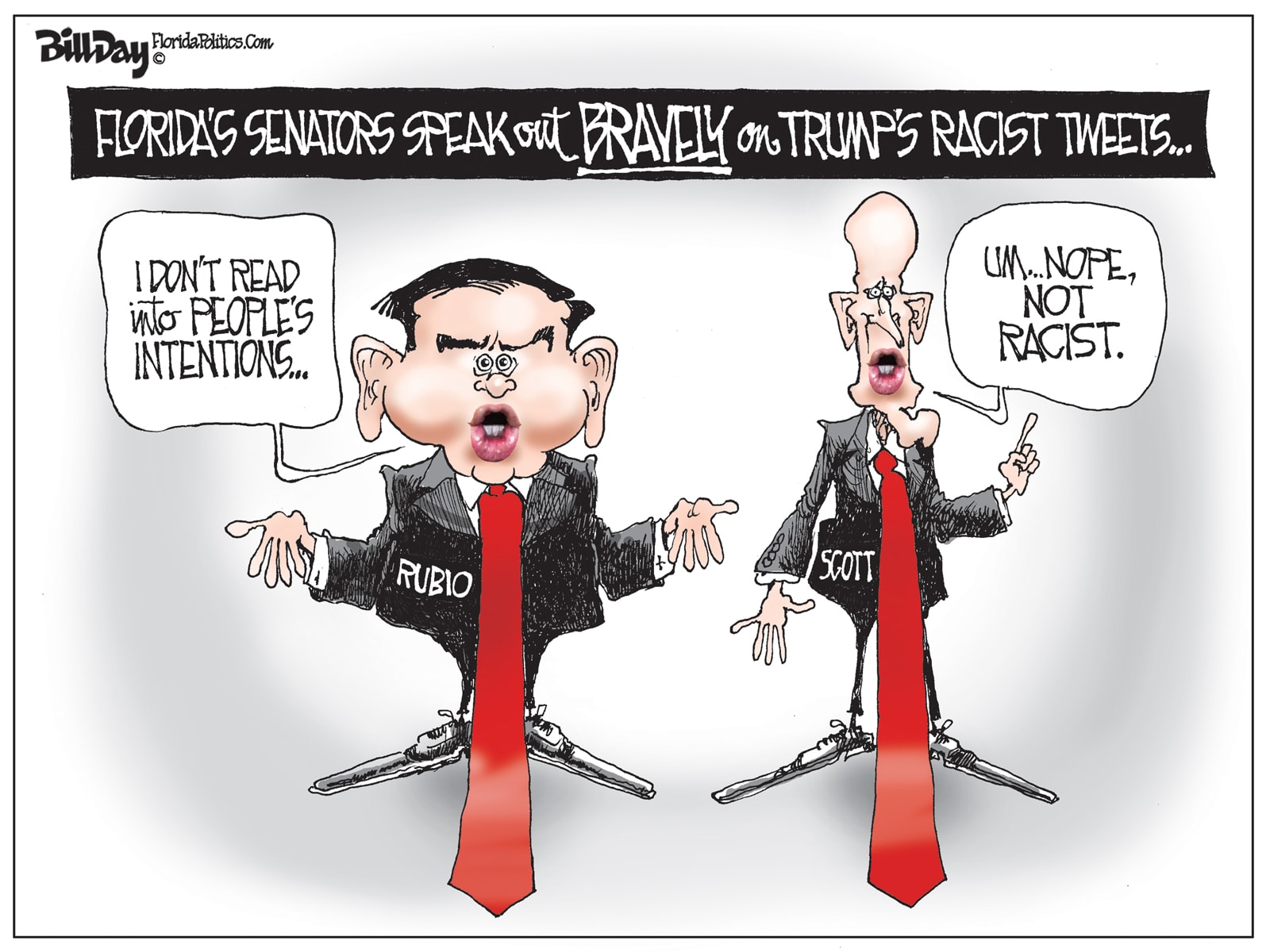 Breakthrough Insights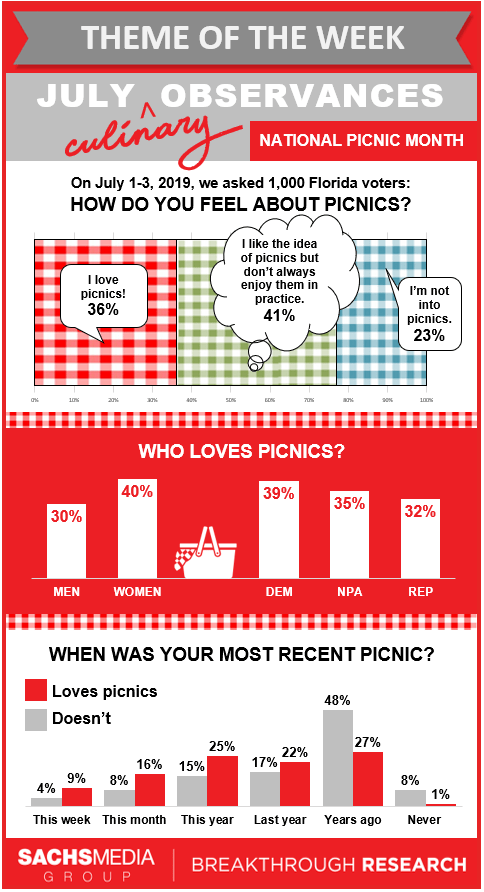 Wake Up Early?
The State Board of Education will take up a series of issues, including "turnaround option" plans for schools in Duval, Escambia, Hillsborough, Marion, Polk and Volusia counties. That's at 8 a.m., Polk State College, Lakeland Campus, Technology Building, 3425 Winter Lake Road, Lakeland.
The Florida Chamber Foundation will hold an "Environmental Permitting Summer School," which will provide an overview of state environmental, energy and growth-management laws, rules and programs. That's at 8 a.m., JW Marriott Marco Island Beach Resort, 400 South Collier Blvd., Marco Island.
The Florida Fish and Wildlife Conservation Commission will start a two-day meeting in Martin County, with issues expected to include fishing regulations for blackfin tuna and regulations for shrimp fishing in inland waters in Northeast Florida. That's at 8:30 a.m., Marriott Resort Hutchinson Island, 555 N.E. Ocean Blvd., Stuart.
The Economic Estimating Conference will analyze interest rates used for state appropriations, including bond rates in the Public Education Capital Outlay, or PECO, program. That's at 8:30 a.m., 117 Knott Building.
Aides to Gov. Ron DeSantis, Attorney General Ashley Moody, Agriculture Commissioner Nikki Fried and Chief Financial Officer Jimmy Patronis will meet to discuss issues in advance of a July 25 Cabinet meeting. That's at 9 a.m., Cabinet meeting room.
The Florida Department of Citrus will host a workshop to discuss issues such as citrus market data, consumer data and marketing practices. That's at 9 a.m., Florida Department of Citrus, 605 East Main St., Bartow.
The post Last Call for 7.16.19 — A prime-time read of what's going down in Florida politics appeared first on Florida Politics – Campaigns & Elections. Lobbying & Government..