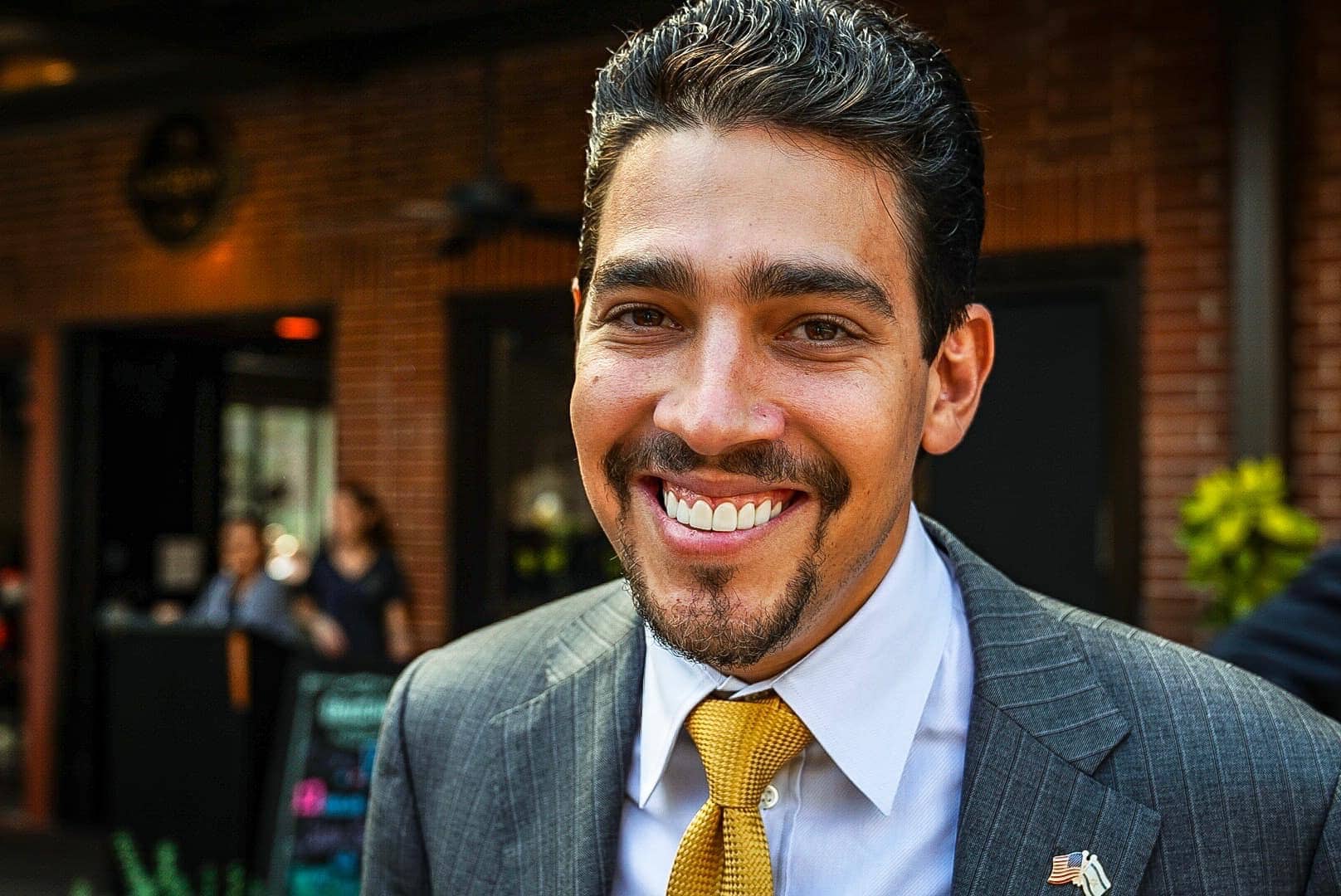 Truth is absolute. But political decisions are rarely as simple as right or wrong. They are a balancing act that has to consider all factors, circumstances, and repercussions.
I believe the decision not to allow Congresswomen Rashida Tlaib and Ilhan Omar to visit Israel was unwise and shortsighted. I also believe that people need to understand the circumstances that created that decision point.
Tlaib and Omar are vehemently anti-Israel. Tlaib has made clear that she does not support a two-state solution and that she does not believe a Jewish state of Israel should be allowed to exist. Omar has repeatedly made anti-Semitic comments. I believe both Tlaib and Omar are anti-Semitic.
Their trip was being organized and paid for by Miftah, an anti-Israel group that just a few years ago accused Jews of using the blood of Christians to make matzah.
Their itinerary was titled "U.S. Congressional Delegation to Palestine." That title makes a loud and clear statement. Tlaib and Omar reject the legitimacy of Israel's existence. They reject the existence of a Jewish nation. They reject reality. And that rejection is as offensive as the bigotry of those who reject their right to serve in Congress based on their faith or heritage.
Reading through the itinerary gives a clear understanding of the intent of their trip. No meetings with Israeli government officials. Not even the opposition leadership. Not the Arab/Muslim parties. Their entire trip would be spent meeting with those who share their anti-Israel views. Their entire trip was void of any attempt to open their minds and learn from those who don't share their views.
Had they participated in the recent trip that 41 of their Democratic colleagues did this month, sponsored by AIPAC's charitable foundation, AIEF, they would've met with Palestinian Authority President, Mahmoud Abbas. They would've met with young Palestinian activists. They would've met with the opposition leader, Benny Gantz. They would've met with Israeli Prime Minister Bibi Netanyahu. And that was just 36 hours of the trip.
AIPAC, a group whose mission is strengthening the U.S.-Israel relationship and through bipartisan support wasn't afraid to expose members of Congress to more than one perspective. AIPAC also wasn't afraid to say that Israel's decision not to allow Tlaib and Omar to visit was the wrong one. As always, I'm proud to be an AIPAC member. That in spite of Omar's dishonest and anti-Semitic comments that AIPAC buys support in Congress.
The truth is clear. Tlaib and Omar weren't going to Israel to learn. They were going to delegitimize Israel on its own soil. Further proof of that comes in the 24 hours after Israel's decision not to allow them in.
Tlaib sent a three-sentence letter to Israeli Interior Minister, Aryeh Deri requesting an exception to be allowed to visit her grandmother in the West Bank. Within a few hours, her request was approved exactly as she proposed.
Her response was to reject the opportunity to visit her grandmother and say that the single condition that she herself proposed was unreasonable and would be harmful to her.
Israel didn't set terms, Tlaib did. Israel agreed to them. What is clear is that she didn't expect them to grant her request. She wanted to use that rejection as propaganda in her mission to delegitimize Israel. Seeing her grandmother wasn't her goal, attacking Israel was.
So with all of that considered, why was Israel's decision not to allow Tlaib and Omar to make an official congressional visit the wrong one?
The U.S.-Israel relationship is a critical one for both countries. The U.S. relies on Israel as the only democracy in the Middle East. We rely on their intelligence. We rely on their technology. We rely on their unwavering friendship.
Israel relies on the U.S. for support. We provided Israel with $3.8 billion in foreign aid this year, with that money funding defense systems that intercept rockets and missiles launched at Israeli civilians. Israel also relies on the U.S. for political support in international forums.
Barring extraordinary circumstances, members of Congress should be allowed to visit Israel. And though the circumstances, in this case, are deeply troubling and even offensive to our ally, they don't meet the threshold of extraordinary.
If Tlaib and Omar were not members of Congress, I would wholeheartedly support Israel's right to deny them entry into the country.
I do think it is important to note that though this is a first in one direction, it isn't in the other. In 2012, during the Obama administration, a member of Israel's Knesset (Congress) was rejected a visa to enter the United States due to his ties to a right-wing group that our government considers a terrorist organization.
Israel strongly objected to him not being allowed to enter the U.S., but the decision was not changed.
I am a passionate Zionist. I love Israel. I understand that its democracy is strong enough to withstand the political attacks Tlaib and Omar seemingly planned. I also understand that this calculation was unfortunately not just about Israel. It was about politics.
President Donald Trump's lobbying of Israel to deny two members of Congress entry for an official visit is an unprecedented, un-American political ploy that undermines bipartisan support for Israel by design.
Prime Minister Netanyahu's decision to deny Tlaib and Omar entry panders to Trump, a proven strategy to get what you want from him. It also bolsters Netanyahu's upcoming election. As would be the case in any country, Israeli's don't particularly like the idea of welcoming people to their country who seek to see its existence destroyed.
As a Zionist, I believe the big picture is more important than the immediate one. Israel has survived countless attacks from those who seek to destroy it. But in rejecting Tlaib and Omar's visit, Israel ignores the long-term impact.
They deliver Tlaib and Omar a victory in their attempts to erode bipartisan support for Israel.
This decision wasn't just criticized by Democrats. Sen. Marco Rubio, one of Israel's strongest supporters in the senate criticized it. So did Congressman Ted Deutch, a Democrat, and someone who is as strong of a supporter of Israel as anyone in Congress.
When AIPAC, Rubio, Deutch, and so many others are all critical of a decision made by Israel's government, it is time for Netanyahu to reflect and reconsider.
If his concern is that Tlaib and Omar will attempt to interfere with his upcoming election, he should ask that their visit take place after a new government is formed. But he should reverse course and allow them to visit.
In the meantime, they will use their rejection to promote their false narrative about Israel. And those of us who love and support Israel will continue to do so, in spite of this unwise decision.
___
Evan Ross is principal of Public Communicators Group, a public affairs firm that engages in lobbying, public relations, and business development.
The post Evan Ross: Israel's unwise decision and context that matters appeared first on Florida Politics – Campaigns & Elections. Lobbying & Government..