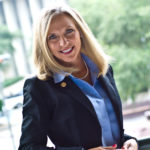 The proposed ballot initiative to raise Florida's minimum wage to $15 an hour has a lot of feel-good appeal, but behind all the warm and fuzzies lie a plethora of unintended consequences.
An increase like this would have disastrous impacts on businesses and individuals alike.
If passed, this amendment would result in a 77 percent increase in labor costs in six years. Additionally, the proposed ballot initiative does nothing to address Florida's tip credit, which is frozen at $3.02.
So, if this proposed amendment makes it onto the ballot and is passed by voters, tipped employees will earn a cash wage of $11.98 an hour.
The simple truth is the majority of Florida's businesses cannot afford that increase, and the hospitality industry is no different. Business owners will be forced to find solutions to control costs, and these solutions will have a direct impact on our state's 1.4 million hospitality workers.
The most obvious solutions include reducing the number of employees, reducing the number of hours remaining employees work and seeking labor alternatives like automation.
When business owners are forced to make these tough choices to keep their doors open, everyone is hurt. Entry-level and opportunity jobs become more difficult to find, and the path to the middle-class narrows.
The men and women of the hospitality industry are literally the faces of Florida's tourism industry, and they are the ones who create the memorable experiences that keep visitors coming back.
It is imperative that we preserve their jobs and protect the opportunities afforded to those who ensure our state is warm and welcoming for our guests.
We are already seeing a move to automation in states that have drastically increased their minimum wage, so it is more critical than ever that we band together to protect Florida's hospitality jobs.
Now is the time to act.
Talk with your employees, your neighbors and your elected officials to educate them about how a 77 percent increase will impact us all. While a $15 an hour minimum wage may sound appealing, it is certainly not good for the people.
___
Carol Dover is president and CEO of the Florida Restaurant and Lodging Association.
The post Carol Dover: $15 an hour is not good for the people appeared first on Florida Politics – Campaigns & Elections. Lobbying & Government..