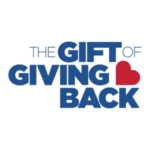 #TeamTallahassee is a hashtag I use when our business gets involved with a community partner on some sort of mission or collaboration.
For example, we made some marketing swag for an upcoming conference, not just for our company but also the brand of a local not-for-profit, Big Brothers Big Sisters.
By doing so, in our own small way, we help them with their noble mission and (without sounding super hokey) isn't working together for the common good what makes the day worthwhile?
Some bad vibes are floating around 2019 so on with the positive energy. We recruited some local PR folks from Bowstern and Sachs Media Group, along with some other community celebs and made a video of the effort.
The result is a big-time home run. More on the importance of positive vibes from Oddball (Donald Sutherland) from the classic World War II film, Kelly's Heroes.
And our video here:
Another group — also in Tallahassee — called Tree House provides emergency shelter to children in need in a homelike environment.
I was talking to Slater Bayliss about the program; he offered the following:
"Tree House is a beacon of light for abused or neglected children in our community. This amazing, safe and loving place only exits because of the generous financial support from our community. This support allows TreeHouse not only to provide a safe place but to give the children who oftentimes arrive with nothing more than the clothes on their backs, some simple items to call their own — whether it is a teddy bear or a new coat. But more importantly than that, because of the deep financial support in our community, many vulnerable children are able to retain their dignity and have hope during a very traumatic time in their young lives."
Slater and the team at The Advocacy Group at Cardenas Partners have been a supporter of Tree House for many years.
To our east Jacksonville Magazine recognizes organizations in their community that put giving at the top of the list.
They call this the "Companies with Heart" list.
You can check out their 2019 list and see how organizations like Bonos to the Ritz Carlton are engaging the community and fighting hunger and pollution and all the other issues we face in Florida.
It's remarkable how these various businesses in the area partner and donate to charitable organizations.
Many of these companies give employees time off to volunteer, which is very cool.
In Tampa, I spoke with Chris LaFace, the president of RIPA and Associates about the not for profits they engage with.
"A few in particular we support are Make a Wish, Starting Right Now and The Tampa Pig Jig — which primarily supports researching a cure for a rare kidney disease. Starting Right Now is another incredible local charity which focuses on ending homelessness for youth. All of them are just fantastic causes and we are proud to be a part of helping accomplish their missions. We try to do something special when we engage, Pig Jig, for example, we helped start. The first year it was a backyard barbecue with Edwin McCain performing for a few friends. Now it's a huge event, with multiple national acts, attracting over 15,000 guests each year."
Meanwhile, at the beach, the Destin Charity Wine Auction Foundation has pumped $18 million toward charities that help kids in need since their start in 2005. They raise money by getting people to drink wine at their world-class events, and they rank in the top 10 in the nation at it.
They get the private sector involved and bring in a celebrity chef, wine experts and it looks fantastic. Check them out here.
Down in Gainesville, local rockers Sister Hazel raise money for cancer each year with their event, Lyrics for Life. It is pretty amazing.
They get celebs to donate items (like a surfboard from Darius Rucker, for example) with their most famous lyrics on it for auction.
I saw some ripped jeans donated by Nikki Sixx from Motley Crüe with the lyrics to Shout at the Devil on them.
Add to that a nice dinner and a concert, and you have a solid evening for a great cause on your hands.
Let's not forget some of those charities (and those involved with them) are scams. Sadly, it's a fact that while so many live to serve — others live to rip you off.
A piece in the Tampa Bay Times highlighted some of the most brutal charities here in Florida, taking in a ton of money while giving very little to the actual charitable cause.
The bottom line: There are interesting and creative tech, from-the-heart gestures (like the teddy bears at Tree House), events, and platforms used to help a lot of people in our great state.
As I said earlier, our summer could use some more positive vibes, just like Oddball, who says in Kelly's Heroes when the man says asked what he is doing, he replies "drinking some wine man, eating some cheese, catching some rays."
Indeed, the world needs more of this positive attitude while also working together toward a better tomorrow. The end. #TeamFlorida
___
Blake Dowling is CEO of Aegis Business Technologies. He can be reached at dowlingb@aegisbiztech.com.
The post Blake Dowling: #TeamTallahassee appeared first on Florida Politics – Campaigns & Elections. Lobbying & Government..